Link Removal Services to Reclaim Your Lost Glory
Reliable yet Affordable Unnatural Link Removal and Google Penalty Recovery Services at Your Disposal
Defend your Website from Google Penalties
When you are into Link Placement, you need to be extremely careful as your reputation is entirely dependent on the actions that you take. Unnatural Links can spoil your entire hard work if allowed to persist. Unnatural Links are best defined as links that are Manipulative, Artificial or Deceptive. They bring disrepute to your website by creating a tedious user-experience, hampering your website's Search Engine Ranking and visibility in the process. The thought of removing the Unnatural Links manually can be quite intimidating, although, it is the most effective solution. Link Removal service providers are required to follow certain guidelines, some of which are described below.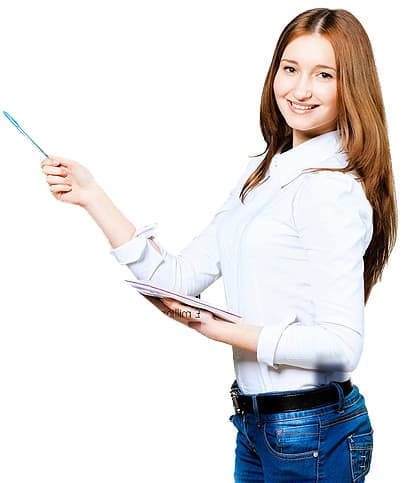 Comprehensive In-Depth Analysis
A through Backlink Audit through the database of the top eight trusted statistical data providing websites, ensuring quality of the links. We check the discarded low-quality links manually to prevent high-quality links from being mistakenly disavowed.
Personal Reconsideration Request
If you have been notified of the presence of unnatural links or been warned manually by Google's Search Quality team, we will work on a Personal Reconsideration Request on your behalf, complete with references and submit the same to Google.
Optimum Analysis of In-Bound Links
A complete background check of the type of backlinks, backlink profiles, link positioning, anchor text distribution, page authority, domain authority, link category and number of out-bound links, along with a huge list of related data.
Social Share Analysis Report-
Social shares from reputed websites are an effective way to boost your website's reputation. We provide you with Social Share Analysis Reports based on your Landing Pages and Root Domain.
We Remove Unnatural Backlinks Manually
We believe Unnatural link removal is a crucial process that yields maximum results when done manually. Artificial Intelligence is incapable of matching up to the human reasoning and proofing skills, highlighting the importance of manual labor.
Don't Take our Word, Hear What our Customers Say
Google has Removed all manual Actions from my Site
Google has removed all manual actions
These guys submitted one reconsideration request for me 3 months back with evidence of link removal – Google responded after month only part of the manual action, they submitted a second recon request free of charge and now Google has removed all manual actions from my site!
Feedback from : Matt Maggi – Voltagenewmedia.com
Penalty Revoked, Extreme SEO Got really a Good Job
Manual Action Revoked, 3 projects Success So Far
Extreme SEO got really a good job and the third reconsideration got the site out of penalty; this is the third site under penalty that i gave to him and all the 3 sites are now with penalty removed. Support is really professional and they work really hard to satisfy customers.
Feedback from : Maurizio Boraso – Carlettiviaggi.it
Backlink Profile Analysis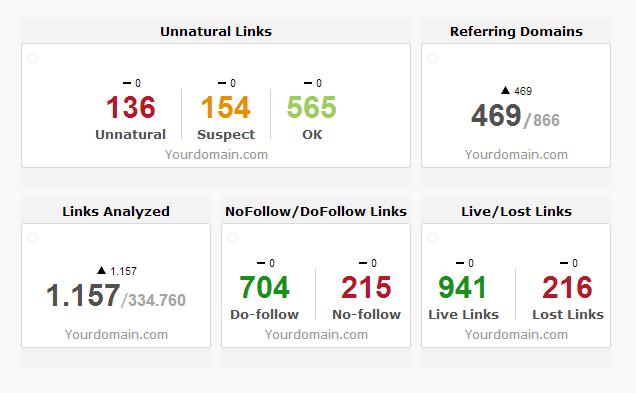 Google launched the Penguin algorithm for the first time in April, 2012. This algorithm has been regularly updated since. The Google Penguin update was designed to sniff out links whose sole purpose was to offer a visibility advantage to websites in Search Engine Ranking. Websites using such links are tracked down and penalized ruthlessly ever since.

Website owners are now careful about the use of backlinks that are tagged appropriate by Google. Even though Website Owners can work on Link Removal, it is recommended that you opt for a professional, to avoid further fallacies, leading to further loss of visibility. The Penguin seeks quality, and anything less than Google's specified volume will be penalized without a second though.
If you think that your website has recently been hit by the Google Penguin Update or is certain that it might be in the near future, the first aspect that we will focus on is data collection. We will take a look at your backlink profile, gather data and store them for detailed reference. We employ Link Management tools to gather links and analyze them individually to ascertain their imminent threat levels to your website.

After conducting a thorough analysis, we pull out the unnatural backlinks from your backlink profile, reducing the risk of facing Google's wrath. A detailed analysis is very important before backlink removal, as you would not want to disavow the good links associated to your website, as they work to enhance your website's visibility.
Google constantly updates their Link Building policies, and many of the links that were previously considered healthy are now branded unnatural or toxic. Websites that have been using these links are being penalized by Google in its crackdown on attempts to bypass their algorithms.

Our Link Removal service helps clients rid their websites of all backlinks that are or can be branded as unnatural. We strive to get your website listed on Search Engine Rankings, increasing visibility and business.
After the list of unnatural links is identified, we visit each of the links manually and try to collect information on the website owners. While information is readily available on the webpage most of the time, we have a backup plan in case it is unavailable. It is important to show Google that you are making a strategic effort to distance yourself from all unnatural backlinks.

Our dedicated team of professionals follows Direct Email Outreach, Social Media Outreach or Direct Communication with website owners, to get to the bottom of the situation. Link removal is a periodic process, and you should keep your links updated, to avoid being penalized by future algorithm upgrades, like the Penguin and Panda. Rest assured as there will be more!
While we make an effort to reach out to the website owners, they are not guaranteed to respond. Under such circumstances, we will fill in a Disavow file on your behalf. We will create a list of all the unnatural links that we want Google to remove from your website's backlink profile, getting your website back on the Search Engines' radar.
Making an honest effort to audit unnatural backlinks does not go unnoticed. Website owners are required to disavow all unnatural links at the earliest to avoid loss of visibility and business. Google wants the website owners to take responsibility of their backlink profile and monitor these links periodically. If you are unable to comply with the guidelines, the Penguin ensures that your website loses traffic.
We Use Leading Link Metrics Data Providers