Keep seeing the same digital marketing influencers in your social feed? Or are you feeling that you're following the same old digital marketing strategy?
I know, keeping up with the latest trends and ever-changing landscapes in digital marketing can be very difficult.
But, don't worry I've got a solution for that…..
Digital marketing influencers are the most versatile and creative professionals and they operate in such a broad digital landscape. So, following these greatest digital marketing professionals is one of the best ways to ensure you have the most successful digital marketing strategies for your business.
Keeping that in mind, today, I've compiled this list of the top 30 global digital marketing influencers.
Top 30 Global Digital Marketing Influencers Who May Change the Fate of Your Business.
1. Neil Patel – The SEO Leader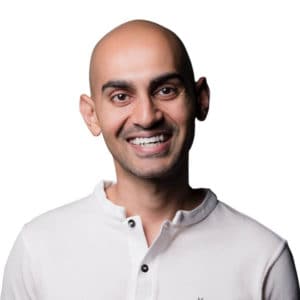 When it comes to SEO, Neil Patel is a leader. He consistently posts amazing content as he says, his goal is to teach one new digital marketing tactic each day. Neil Patel is the co-founder of Crazy Egg, Hello Bar, and KISSmetrics. Not only that, he is a New York Times best-selling author and has received numerous accolades for his successful ventures. Besides, he is labeled as one of the top digital marketers by Forbes and the Wall Street Journal. Also, he is recognized as a top 100 Entrepreneur Under the Age of 35 by the United Nations. Being a digital marketing sensation, Neil Patel has proven his skills in many areas like search engine optimization, link building, content marketing, keyword research, conversion optimization, marketing automation, social media optimization, and many more.
Subscribe to Neil Patel's Blog and YouTube Channel for a daily dose of practical digital marketing and SEO tips.
Get Connected with Neil Patel:
2. Ann Handley – The Content Marketing Queen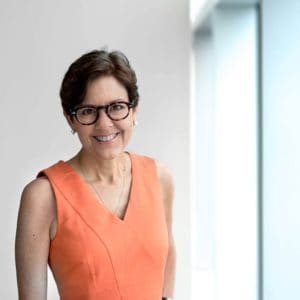 Ann Handley is a leading digital marketing pioneer who paved the way in Content Marketing. She is a keynote speaker, Wall Street Journal best-selling author, Head of Content at MarketingProfs and co-founder of ClickZ. Ann Handley has been named one of seven people who're shaping modern digital marketing by IBM, also notably, she is the world's first Chief Content Officer! As a leading digital marketing pioneer, Ann Handley inspires business owners and marketers to obtain real results with achievable strategies. Ann's blog is the perfect place to learn the latest and greatest content writing and content marketing skills.
Get Connected with Ann Handley:
3. Ryan Deiss – The Digital Marketing Expert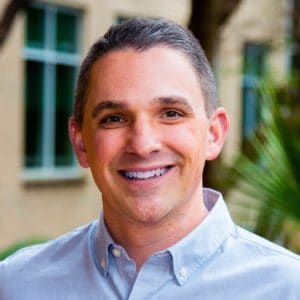 You may know Ryan Deiss from his popular podcasts like '' 3 Reasons Why College is (still) a Lie''. Ryan Deiss is the founder of Moz and the creator of the "Customer Value Optimization" tactic which has been very successful in bringing in strong results for any business trying to succeed online. Being the Founder and CEO of DigitalMarketer, Ryan Deiss continues to lead the most efficient and effective digital marketing techniques in the present time which makes him one of the best digital marketing influencers around the world.
Get Connected with Ryan Deiss:
4. Rand Fishkin – The Leading SEO Expert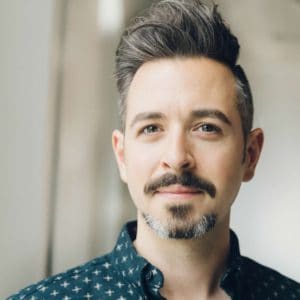 If you're into digital marketing, then probably you have seen this iconic mustache floating around the internet. Rand Fishkin is a leading SEO expert and entrepreneur, best known for being the co-founder and former CEO of the SEO software company, Moz. He also founded SparkToro, a software company that provides audience assessment and intelligence software solutions, allowing digital marketers to better understand their target audiences. Rand Fishkin is an inspiring figure in digital marketing; he is a well-known author and a keynote speaker who offers talks and training on digital marketing and entrepreneurial topics around the world.
Get Connected with Rand Fishkin:
5. Larry Kim – Iconic Digital Marketer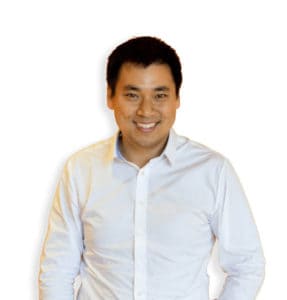 Digital marketing enthusiasts and content writers know Larry Kim as the founder of MobileMonkey Inc and WordStream, both are leading brands in the digital marketing industry. MobileMonkey Inc is proving to be one of the leading platforms in Facebook Messenger while WordStream has been a leading provider in keyword research. Larry was ranked as the #8 most popular author on Medium and he is a great contributor to CNBC and Inc. Magazine. As one of the best thought leaders and experts in Facebook Ads, Google Ads and Startups, Larry Kim is definitely not a digital marketing influencer to miss out.
Get Connected with Larry Kim:
6. Jay Baer – New York Times Best-Seller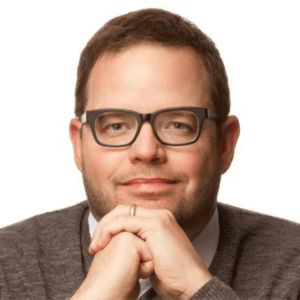 Being the successful founder of five multi-million dollar companies and the author of six New York Times best-selling books, Jay Baer doesn't require any further intro, but, he is best known as the founder of Convince & Convert. Jay's digital marketing firm helps the world's most iconic brands like The United Nations, Nike, Oracle, Hilton and Cicso. He is a web genius who has 26 years of experience in marketing and customer experience expertise. As one of the most iconic authors in the business world, it comes as no surprise that he makes the list for the top digital marketing influencers 2021.
Get Connected with Jay Baer:
7. Lilach Bullock – The Digital Marketing Queen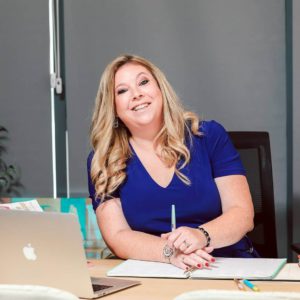 Lilach Bullock is not less than a digital marketing queen herself and that's how she got crowned the Social Influencer of Europe by Oracle, not only that Forbes featured her on the list of Top 20 Women Social Media Influencers and Career Experts names her the #1 Digital Marketing Influencer. These titles don't just come to any marketing professional, Lilach time and again proven herself to be one of the leading names in content marketing, sales funnels, coaching and website conversions. Also, she is the author of three Amazon best-selling books. All in all, Lilach is a well-known content marketing expert, strategist, professional speaker and social influencer with a long list of accomplishments.
Get Connected with Lilach Bullock:
8. Joe Pulizzi – Award-Winning Author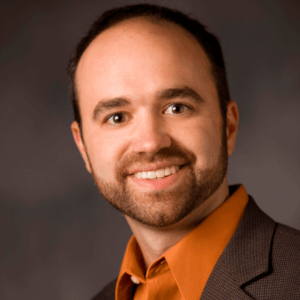 Joe Pulizzi is best known as the founder of the Content Marketing Institute (CMI) and host of Content Marketing World, the world's largest physical content marketing event. The Content Council honored him with the John Caldwell Lifetime Achievement Award for his extraordinary skills in content marketing. Pulizzi wrote best-sellers books such as Killing Marketing, Content Inc, and Epic Content Marketing, which was named a "Must-Read Business Book" by Fortune Magazine. Joe Pulizzi is a digital pioneer, keynote speaker, award-winning author and fundraiser for the Orange Effect Foundation – a charity organization founded by Pulizzi and his wife to help children with speech disorders.
Get Connected with Joe Pulizzi:
9. Justyn Howard – Expert Social Media Marketer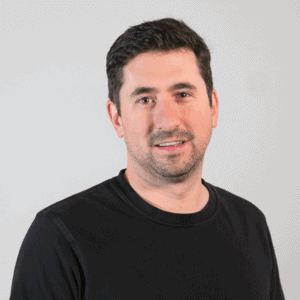 Justyn Howard is the CEO of Sprout Social – A social media management and analytics Software Company that is helping more than 24,000 businesses, brands and agencies run their social media channels & campaigns more efficiently, now you know why he made the list as one of the top digital marketing influencers. Justyn Howard is a great leader to follow for any new advancements in the social media industry.
Get Connected with Justyn Howard:
10. Eric Siu – Brilliant Digital Marketer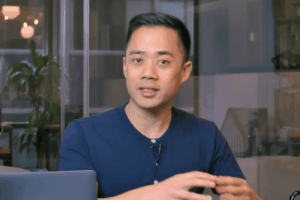 Eric Siu is best known as the co-host of the Marketing School podcast with Neil Patel, but there is so much we need to know about this brilliant mind. Having worked with international companies such as Amazon, Nordstrom, and UBER, Eric Siu is able to bring in business growth with his custom digital strategies. Besides, if your business makes more than $5m in annual revenues, you can reach out to him through LinkedIn and get his custom marketing strategy for your business for FREE.
Get Connected with Eric Siu:
11. Barry Schwartz – Innovative Search Engine Marketer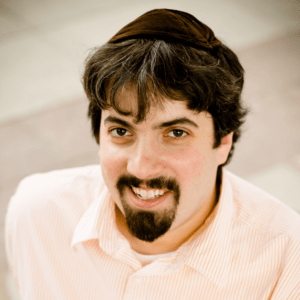 Being the Editor of the Search Engine Roundtable and News Editor at Search Engine Land, Barry Schwartz is an important specialist to follow for any innovative topics in search engine marketing. Also, Schwartz is the President and Owner at RustyBrick Inc and he specializes in helping businesses decrease costs and increase sales. If you're interested in the changes and trends in search engine marketing, Barry Schwartz is one of the best digital marketing influencers to follow.
Get Connected with Barry Schwartz:
12. Pam Moore – Queen of Conversion Optimization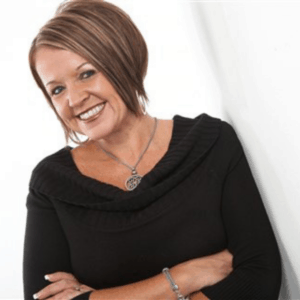 Pam Moore is the Founder and CEO of a social media and consulting agency Marketing Nutz that specializes in conversion optimization through digital methods. Pam Moore is one of the most outstanding international keynote speakers and specialists in digital marketing, social media, social selling and branding. She has been featured as a Social Power Influencer by Forbes. Also, Pam Moore has over 2 million followers across several social media platforms.
Get Connected with Pam Moore:
13. Tommy Griffith – The Popular SEO Manager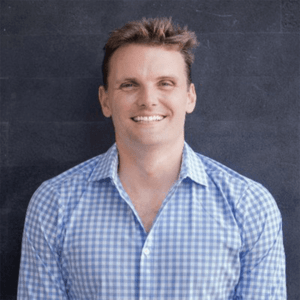 If both the AirBNB and PayPal bagged Tommy Griffith as the SEO manager just imagine his proficiency and skills in search engine optimization and content marketing strategies. Tommy Griffith is the founder of ClickMinded, which started as an SEO course in 2017 and has now turned into a full training ground for all topics in digital marketing including content marketing, email marketing and paid advertising. Definitely, Tommy Griffith is one of the leading digital marketing influencers to follow.
Get Connected with Tommy Griffith:
14. Mari Smith – Queen of Facebook Marketing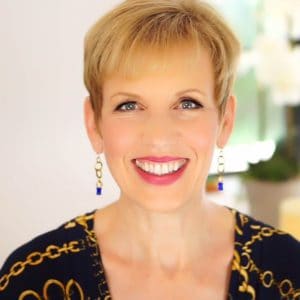 Do you know about Mari Smith? If not, then you need to join the growing force of 1,7+ million followers that know just how influential Mari is when it comes to Facebook marketing and other key business strategies. With her strong proficiency on the internet, she strives to consistently deliver relevant and valuable content to help entrepreneurs and business owners to accomplish their professional and personal goals. All in all, Mari Smith is one of the best world's social media thought leaders to follow.
Get Connected with Mari Smith:
15. Matt Bailey – The Famous Online Marketer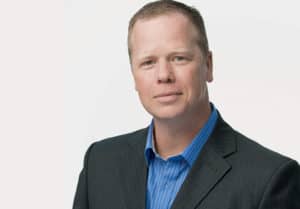 If you are in the digital marketing field, it's important to know the leading authors in the industry and Matt Bailey is no exception to that. As Matt Bailey has quoted earlier he teaches us how to turn data into action. He is the person who developed online marketing workshops for big brands like Microsoft & Orange Telecom and presented search marketing training to Procter & Gamble. Surely, Matt Bailey is one of the best digital marketing influencers around the globe.
Get Connected with Matt Bailey:
16. Scott Stratten – Enthusiastic Digital Marketer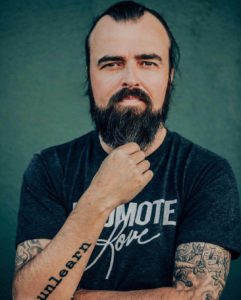 Scott Stratten is the president of UnMarketing. Not only that, Scott is one of the leading keynote speakers when it comes to the topic of disruption in digital marketing. He is well-known for his energy, passion, knowledge, and humor. Scott's presentations help to bridge the gap between virtual business and real-world business, they not only make people laughing and thinking, but also doing. Nowadays, you can find Scott speaking at events for big companies like Walmart, Adobe, Microsoft, 3M, Saks Fifth Avenue and PepsiCo to name a few.
Get Connected with Scott Stratten:
17. Joanna Wiebe – The Queen of Copywriting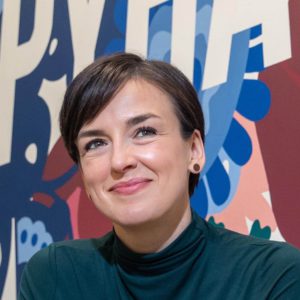 Joanna Wiebe is best known as the founder of CopyHackers the popular copywriting platform for startups and marketer, also she is the co-founder of Airstory. Joanna is a drag-and-drop document builder that is a great innovation for content writers. She has coached more than 50,000 people and well-known organizations to improve their content strategy and has also collaborated with big brands like Crazy Egg, MetaLab, Intuit, BT and Tesco. If you are looking for an expert in content marketing, then Joanna Wiebe is the person you need to follow.
Get Connected with Joanna Wiebe:
18. Heidi Cohen – The Popular Content Marketer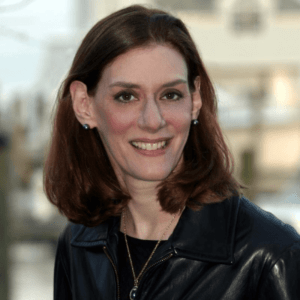 Heidi Cohen is the chief content officer of Actionable Marketing Guide that provides marketing insights on content marketing and social media marketing, also she is the president of riverside marketing strategies. Heidi's blog named the top content marketing blog in 2011 and the top social media blog in 2012 & 2013, so, you can be sure to get valuable knowledge and insights from her content. Heidi Cohen works with big companies like the New York Times Digital and Cheap Tickets/Cedant as a consultant.
Get Connected with Heidi Cohen:
19. John Rampton – The Blogging Expert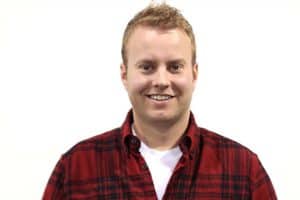 John Rampton is an entrepreneur, a startup enthusiast, an investor a contributing writer for Entrepreneur.com, Forbes, Inc, and The Huffington Post. John was listed #2 on the Top 50 Online Influencers in the World by Entrepreneur Magazine and honored as a blogging expert by Forbes. John Rampton is a world-famous connector who specializes in content, branding, conversion marketing, leadership, and motivation.
Get Connected with John Rampton:
20. Jennifer Polk – The Leader in Multichannel Marketing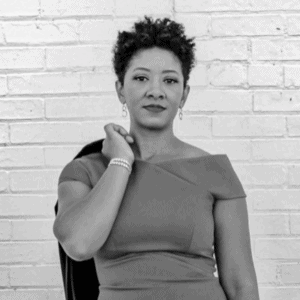 Jennifer Polk is one of the leading experts in multichannel marketing and digital commerce. Jennifer conducts researches at Gartner for Marketers and she is proficient in digital marketing techniques to engage customers and to evangelize brands. She has a great understanding of the important needs of the Chief Marketing Officer and marketing leaders and her researches help professionals to meet their needs.
Get Connected with Jennifer Polk:
21. Jeff Bullas – Prominent Digital Marketing Influencer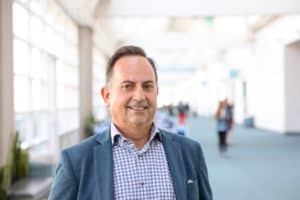 Jeff Bullas is one of the most prominent digital marketing influencers in the globe and he is a respected keynote speaker, entrepreneur & best-selling author. Jeff has been named as Top Influencer of Chief Marketing Officers by Forbes and was featured on Entrepreneur's Top 50 Online Marketing Influencers to Watch. He has expertise in content marketing, data visualization, analytics tools, marketing tips, social media, and blogging. You must follow Jeff Bullas to keep up with new and rewarding trends in content marketing.
Get Connected with Jeff Bullas:
22. Gary Vaynerchuk – The Renowned Digital Marketer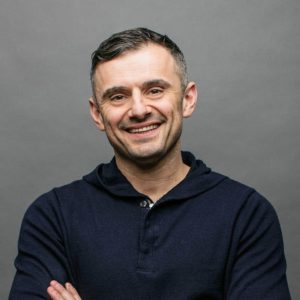 Gary Vaynerchuk is one of the most talked digital marketing influencers in the present time. Gary is the chairman of VaynerXcand the CEO of VaynerMedia. He is a well-known public speaker and angel investor who made early investments in Facebook, Twitter, Venmo, and Uber. Gary Vaynerchuk has emerged as a popular digital marketing influencer by building up more projects like women's lifestyle brnad PureWow, cannabis branding, and Green Street.
Get Connected with Gary Vaynerchuk:
23. Tim Ferriss – The Best Leadership Blogger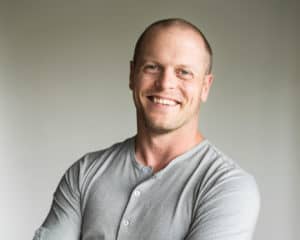 Probably, you'd read the 4-Hour Workweek book, if not, at least you'd heard about it. Tim Ferriss has been featured as one of Fortune's "40 under 40". Not only Tim has consistently written best-selling business books but he has influenced millions of people with his "The Time Ferriss Show podcast". Also, his blog has been ranked #1 on the Top 150 Management and Leadership Blogs and Tim is well-known for his early-stage technology investments with Facebook, Shopify, and many other big brands.
Get Connected with Tim Ferriss:
24. Kim Garst – The Social Media Influencer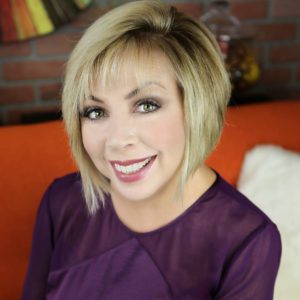 Kim Garst is best known as one of the most influential digital marketers in the social media space. She is featured as one of the Top 10 Social Media Power Influencers by Forbes. Kim provides consulting services to Fortune 500 companies like Microsoft, IBM and Mastercard. She helps businesses with her unique social media marketing approach and creative business growth approach. Undoubtedly, Kim Garst is one of the best social media influencers to follow for the latest social media updates and strategies.
Get Connected with Kim Garst:
25. Pat Flynn – Affiliate Marketing Expert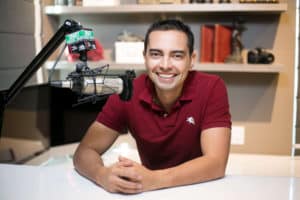 Pat Flynn runs one of the most influential blogs. With his blog, Pat provides insights into the latest and greatest strategies on affiliate marketing and other passive income strategies. Not only that, Pat Flynn is consistently publishing useful content on his podcast, newsletter, and YouTube channel. Also, Pat offers some of the best online business startup courses. All of these facts make Pat Flynn an "online digital marketing guru".
Get Connected with Pat Flynn:
26. Joel Comm – The Blockchain King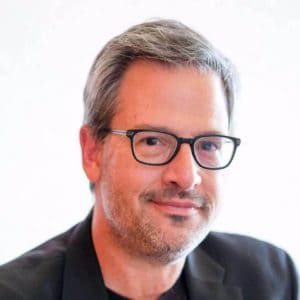 Joel Comm jumped into the world of blockchain and cryptocurrency in July 2017 with Martch leader Travis Wright. From their expertise, they came up with "The Bad Crypto Podcast" – one of the top blockchain-related shows in the world. Joel expertise doesn't stop there, he has been an expert in live video marketing with tools like Facebook Live, Instagram Live, and Snapchat. With his proficiency in cryptocurrency and live video marketing, Joel Comm is one of the excellent digital marketing influencers to follow.
Get Connected with Joel Comm:
27. Travis Marziani – The Ecommerce Expert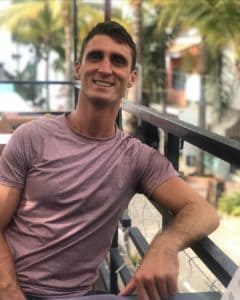 Travis Marziani's "The Effective eCommerce Podcast" is one of the best free resources for people who're looking to start their own online business. In his podcasts, Travis goes through each step from the beginning stages to more advanced strategies and gives you the real perspectives. Travis Marziani is one of those digital marketing influencers in 2021 who is transparent and trustworthy with his teachings.
Get Connected with Joel Comm:
28. Brian Solis – The Expert Digital Analyst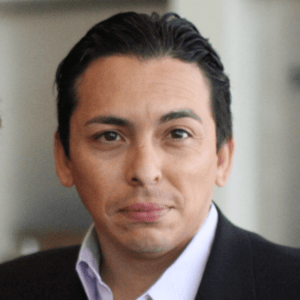 Brian Solis is a leading anthropologist, futurist, award-winning author, keynote speaker, and blogger. People who're following Brian best known him as the principal analyst at the digital analyst group Altimeter. Also, Brian Solis has been named as one of the "greatest digital analysts of our time". Brian Solis's books help both small business owners and executives understand the relationship between technology and evolution. You can find Brian speaking at business and marketing conferences around the globe.
Get Connected with Brian Solis:
29. Casie Gillette – Passionate Digital Marketer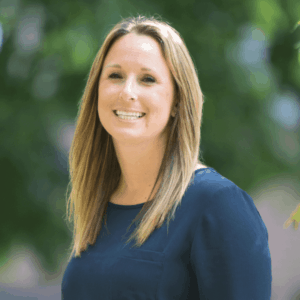 Casie Gillette is a passionate digital marketing professional and consultant who is currently working with a popular B2B marketing company KoMarketing, in Boston. Casie also a great author, you can find her articles on popular websites like Search Engine Land and the Salesforce blog. Even though Casie speaks at various events and conferences around the globe, specifically, you can catch her each year speaking at SMX West or Pubcon Vegas.
Get Connected with Brian Solis:
30. Eric Enge – An Intuitive Digital Marketer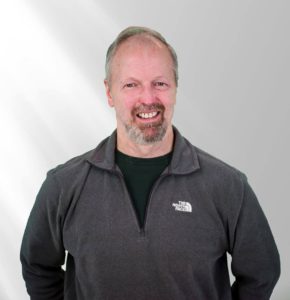 Eric Enge is the founder of Stone Temple Consulting and he leads the digital marketing team at Perficient Digital, and he creates digital marketing tactics that go beyond your typical marketing strategies. Eric is well-known for his lead author contribution to the popular book named "Art of SEO", which is used as a textbook at many universities. Eric Enge expertise in digital marketing surely made him one of the leading digital marketing influencers in 2021.
Get Connected with Eric Enge:
Conclusion
Digital marketing is one of the emerging and rapidly evolving industries, and it's really important to stay on top of the latest industry trends to thrive your business on the digital front. Thankfully, the above listed top global digital marketing influencers are kind enough to share their best insights and digital marketing techniques via their social media channels and blogs. That'll help you to keep up with the latest trends, updates and strategies on digital marketing.
Our diverse list of top global digital marketing influencers will continue to grow, so check for new updates regularly.
Meantime, let me know your favourite digital marketing influencer in the comments below!
Read More