Want to up your Social Media game plan in 2017? Here is a list of my favorite Social Media and Inbound Marketing influencers that are a must-follow for any business.
For people who have been following my blogs lately, you will see that I am more into lists these days. Previously I wrote on 101 Social Media Management Tools, and then on Top 10 CRO Tools and Top 10 Ecommerce Platforms in 2017.
I love writing listicles of my favorite things or people because it helps me in a variety of ways:
It's a time saver when I need to get something done.
It acts as a great swipe file for on-demand industry research
It helps me find the right Twitter handles when I want to target my Twitter advertisements
Lists of people are particularly helpful to keep updated about industry news
The digital world has drastically changed how businesses market their services and how consumers behave. Traditional marketing is still in practice, but Digital marketing has taken marketers to a whole new level. Previously, I wrote on Top 5 Digital Marketing Predictions for 2017 to keep you ahead of the game.
By 2017, the Internet is expected to overtake TV to become the world's largest advertising medium. TV ad spending will be 35.8% of total media ad spending in the US. Meanwhile, total digital ad spending in 2017 will be 38.4% of total ad spending.
According to a ComScore, the adoption of Social Media is increasing steadily. According to Smart Insights, 80% of users own a smartphone that is directly proportional to the accessibility of social media networks and this percentage will keep on increasing in 2017 as well.
In order to stay up with the competition, you need to be tuned in to those who are, themselves, in the lead of the game. The good thing is, due to the increased connectivity of social channels, you're now able to do, keep you up to the fore.
So, who are the people lashing innovation in the marketing world? Keeping up with who's already on top can be hard, which is why I have listed the top marketing influencers.
Thanks to the hard work of the Prime One Global research team, who carefully analyzed the profiles of over 5000 top social media influencers on the criteria of engagement levels, followings, contextual relevancy, fan appeal, industry reach, and hashtag power to distill the top 25 marketing mavens you must follow in due 2017.
Note that while some influencers only talk about their area of expertise, others talk about Inbound Marketing as a whole. Experts were discovered using a combination of Twitter follower count, engagement across social networks, and Klout expert rankings.
Without further ado, I would like to start the list with non-other than the co-founder of Vayner Media, Gary Vaynerchuk.
Gary Vaynerchuk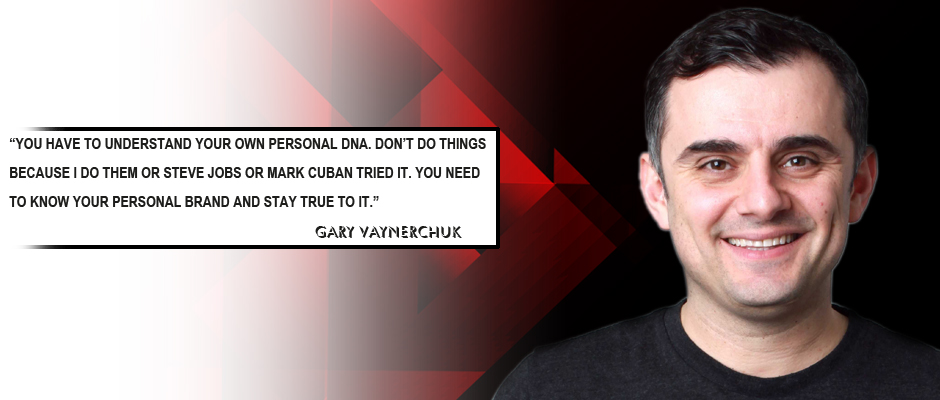 An Entrepreneur, Co-founder of VaynerMedia, Investor, Author, Public Speaker, and Internet Personality
Apart from co-founding VaynerMedia, Gary has also authored several books including, Crush It! Why Now Is the Time to Cash in on Your Passion and The Thank You Economy. He is one of a kind Social Media Guru because he has embraced a number of social media channels to showcase his expertise over the Socialverse. His Twitter feed is always lively and buzzing with content streams, meaning there is always something for everyone.
Seth Godin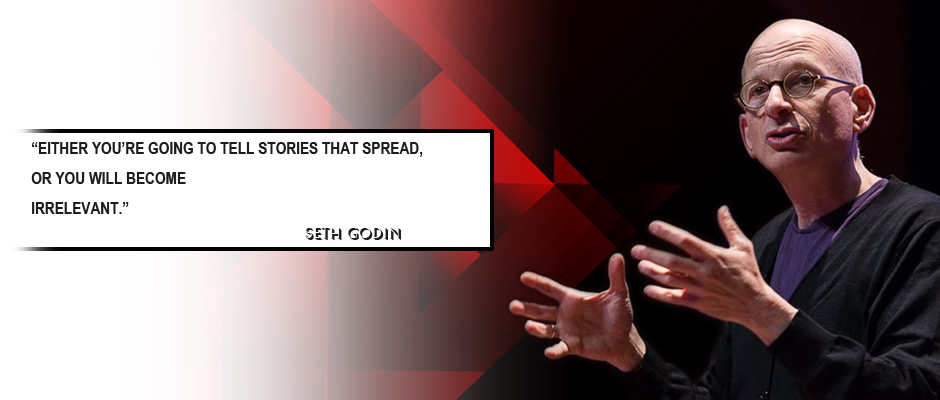 American author, entrepreneur, marketer, and public speaker
Godin is an ultimate entrepreneur, because he is as focused on spreading ideas, and he is about the ideas he has. Godin was first to launch a direct sales company called Yoyodyne, with the motive to make companies rethink the process of customer approach. The company was later acquired by Yahoo, after which Godin went on to form Squidoo.com, a platform for sharing ideas. Godin has been responsible for writing some highly acclaimed books like Permission Marketing and Purple Cow. If you love listening to Podcasts, you can listen to free celebrity guest podcasts at Earwolf, which is Godin's brainchild again.
Matt Cutts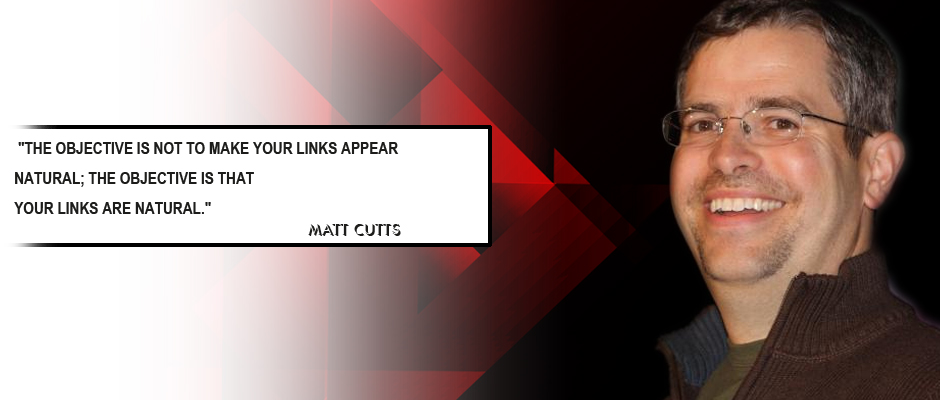 Head of Web Spam Team at Google
If you have been in the SEO Biz or are somewhat even closely related to it, you will know Cutts. Matt Cutts is the former head of webspam at Google, and is currently on leave from the search quality team, to spend more time with his wife and to try out new things related to search, and how it can be made better. Don't be disheartened by the news of his leave because that doesn't deter him from sharing awesome SEO insights in his Twitter feed, or in his personal blog. Matt is one of the key influencers from Google, who sheds light on everything related to Search Engine Optimization and the role of authentic white-hat marketing.
Larry Kim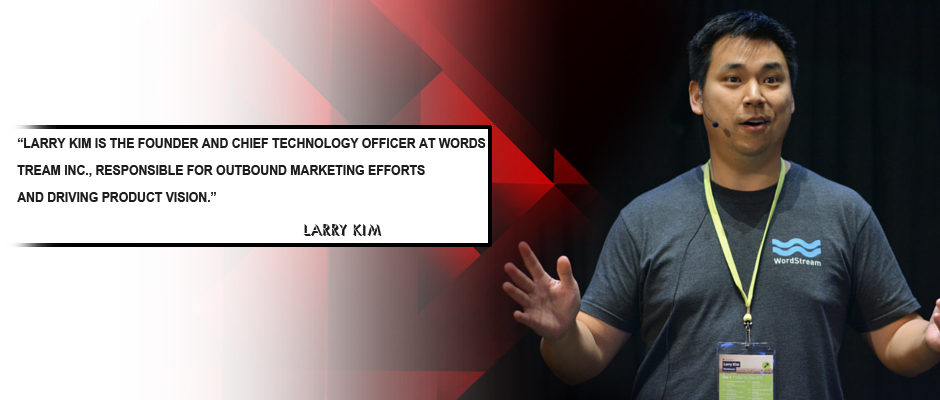 Founder & CTO of WordStream, a provider of PPC management software, including the AdWords Grader and the 20 Minute PPC Work Week
Larry is the top columnist for WordStream Blog, Search Engine Journal, Search Engine Land, Search Engine Watch, Moz,  Inc. Magazine, Small Biz Trends, Marketing Profs, Inbound.org, mobilemonkey.com, and many other online business and technology publications. If that is not reason enough to make him a must-follow Social Media Maven in 2017, then you should also know that he has authored 4 award-winning books on Software Development like Professional Java Server Programming J2EE Edition, The Official XMLSPY Handbook, Java Server Pages Application Development, and Professional JSP 2nd Edition. He was also named as one of the most influential PPC Experts of 2013, 2014, and 2015.
Danny Sullivan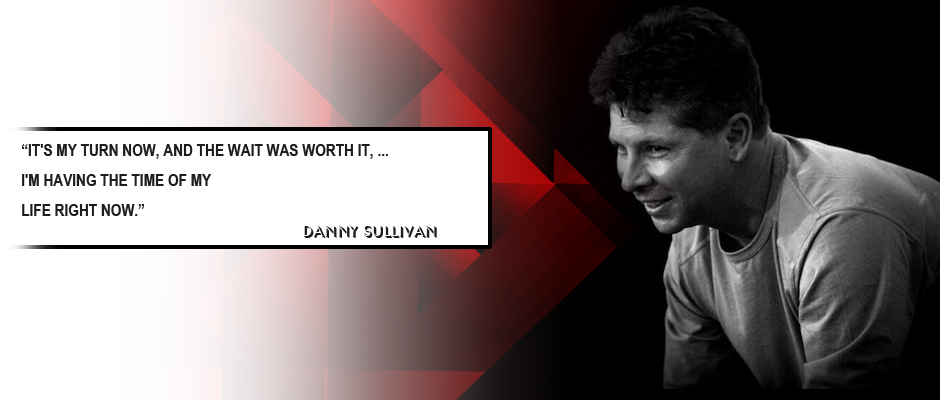 Co-founder of Search Engine Land, Chief Content Officer at Third Door Media
One thing to note about Danny is that he is in Google's good-book, meaning he has a great relationship with the company and is always one of the first people to make a statement about recent algorithm changes. He started Search Engine Land after his previous website Search Engine Watch was sold to Incisive Media for $43 Million. Danny was able to grow Search Engine Land from scratch to 93000 UVs in a year, by 2007. His Twitter feed is always lively and buzzing with great information on Search.
Kim Garst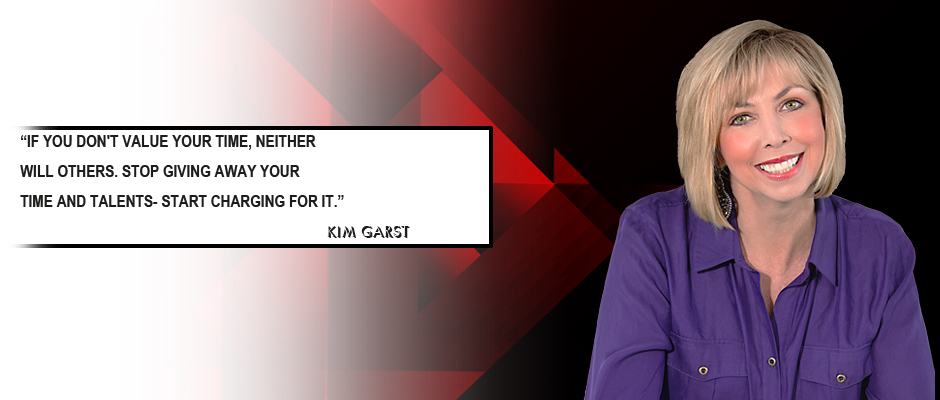 Founder and CEO of Boom and Author of "The Quick and Easy Guide to Branding Your Business and Creating Massive Sales with Pinterest.
Kim has been recognized as the Top 200 Leading Moms in Business by Startupnations.com and also as the Top 100 Branding Strategy Experts to follow on Twitter by the entrepreneurial coaching leader, Evan Carmichael. Kim made it to the Forbes Social Media hall of fame in 2012, and her Blog on Boom! Social is ranked as the Top 10 Social Media Blogs by Social Media Examiner. She is famous for providing actionable training and hand guides to her followers through her online contributions.
Ted Rubin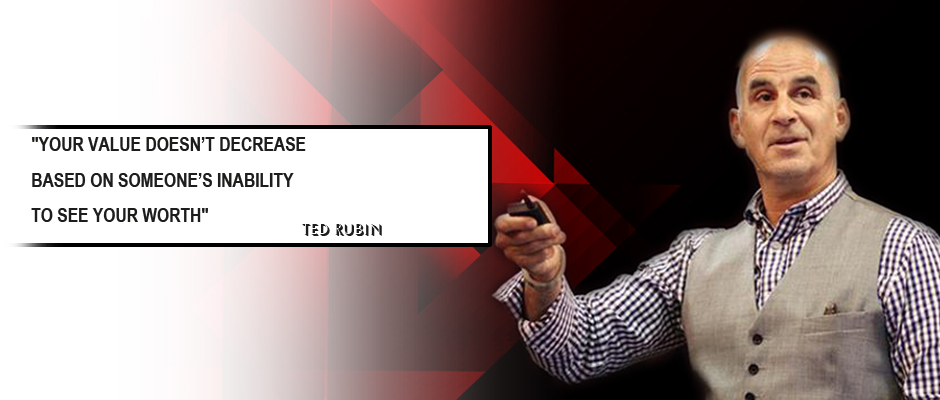 Social Marketing Strategist, Brand Evangelist, Keynote Speaker & Acting Chief Marketing Officer of Brand Innovators
Ted is the most followed Chief Marketing Officer on Twitter according to Social Media Marketing Magazine. He is famous for his enthusiastic, spirited, and irrefutably personal connection with his followers. Ted is the go-to man if you want to learn how to build a great relationship with your blogger community, employees, and clients and drive growth in epic proportions for your business. Ted was also featured on the 13th Position on Forbes Top 50 Social Media Influencers 2013 and Top 25 Most Mentioned people by digital marketers in Leadtail August 2013.
Chris Brogan
CEO of Owner Media Group, a sought after public speaker, and the New York Times bestselling author of nine books and working on his tenth
Chris provides the right tools and education to help make a business thrive, by giving actionable insights for things that clients want to achieve. Chris is dedicated to helping his clients get the most out of their marketing efforts and to reach their next milestone, no matter where they are in their execution pipeline. His website was featured on the Top 100 Websites for Entrepreneurs by Forbes, and if that is not reason enough to follow him, Chris has consulted with some of the biggest brands ever like Disney, General Motors, Titleist, Scotts, Coldwell Banker, Microsoft, and Google.
Rand Fishkin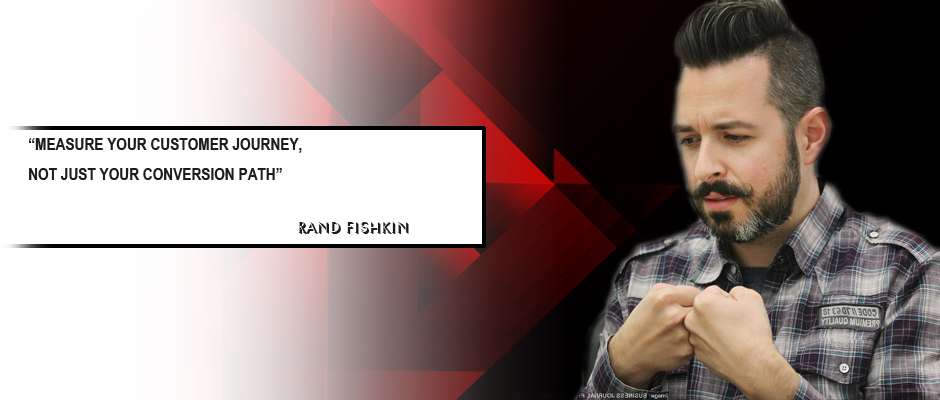 Founder and former CEO of Moz, co-founder of Inbound.com, board member at presentation software Haiku Deck
Rand 'a.k.a' the Wizard of Moz, is the founder of Moz, (formerly known as SEOmoz), a SaaS-based company that sells inbound marketing and marketing analytics solutions, along with sharing key industry information that is not limited to content marketing, social media, community management, brand tracking, and other inbound channels.
Rand has authored books like Beginners Guide to Seo, and the Art of SEO: Mastering Search Engine Optimization (Theory in Practice). Rand is also a $6K Investor in Techstars Seattle. Apart from speaking at events and contributing to Moz Blog, Rand is also famous for his White Board Friday Series, which is a weekly free webinar on everything Inbound Marketing.
Glen Gilmore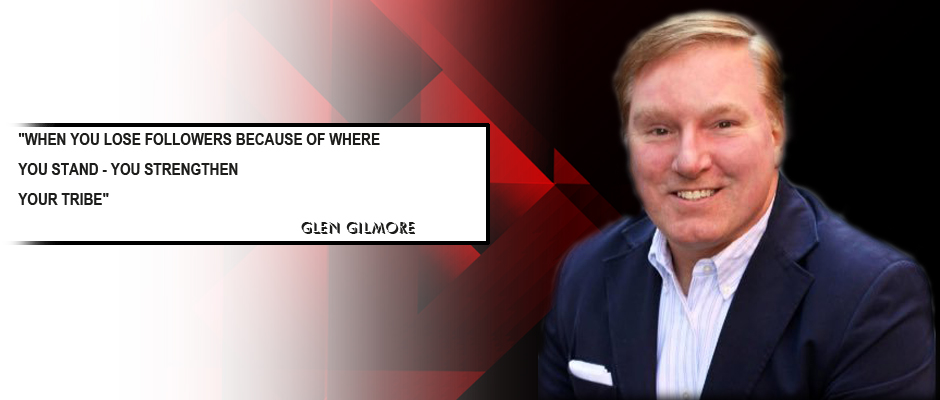 Digital Marketing Strategist, Author, Speaker at Rutgers University
Glen has been featured on the Forbes Magazine as the Top Social Media Influencers of 2012 and on the Inc. Magazine as the Top 30 Experts in IoT Technology in 2015. His Twitter feed is always buzzing with great information and content related to Information Technology, Marketing, and Social Media News. He is the author of Social Media Law for Business and the co-author of Strategic Digital Marketing. You will find information related to Crisis Communications, Digital Marketing, Reputation Management, and Social Media Law across his hugely popular social media accounts.
Dharmesh Shah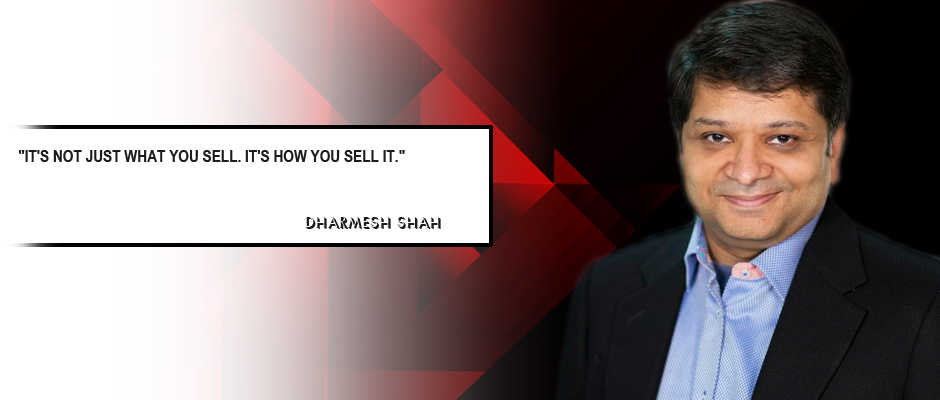 Co-founder and CTO of HubSpot, Author, Coder, Speaker and Angel Investor in over 60 Startups
Apart from co-founding HubSpot, which has been declared the second-fastest growing software company in the Inc. 500, Dharmesh co-authored "Inbound Marketing: Get Found Using Google, Social Media and Blogs," in 2009, which ranked the Top 50 Marketing Books on Amazon for three years. Dharmesh also writes on www.onstartups.com, a popular startup blog that has over 500,000 members in its online community.
Pam Moore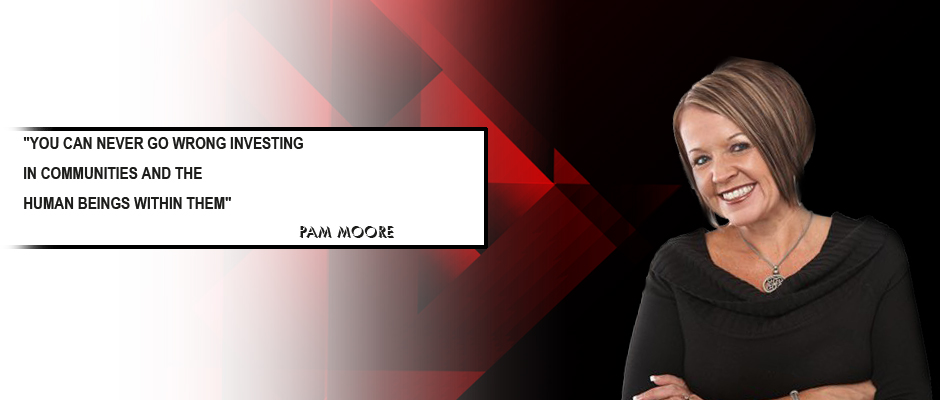 CEO and Founder of Marketing Nutz, Best Selling Author, Entrepreneur, Trainer, Social Media Speaker and Thought Leader 
Apart from founding Marketing Nutz, Pam has 15 years of experience in helping budding entrepreneurs to Fortune 500 Companies, build a successful brand and business that sustain both life and business. Pam is a contributing author for many online publications like Social Media Today, Forbes, and USA Today. Her Twitter is always lively with great insights on thought leadership, social media, and business.
Darren Rowse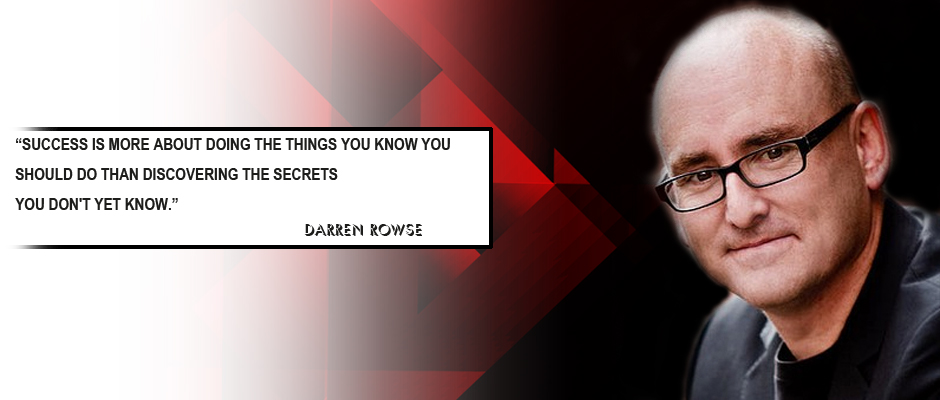 An Australian Speaker, Blogger, Podcaster, and Founder of ProBlogger and DigitalPhotographySchool and co-Founder of B5Media
Darren's main focus is on Blogging, but his social shares highlight a deep connection between social media and content marketing, either in the form of his own content or through content that he finds relevant to his topics of interest. In 2009, ProBlogger was named the second best-favorited blogs by Technorati. Rowse also earned the title of Forbes Web Celebrity in 2007. He also founded TwiTip, which is a blog dedicated to Twitter tips. You will find great insights on Blogging, Photography, and Social Media in his blogs, and Social Media Accounts.
Neil Patel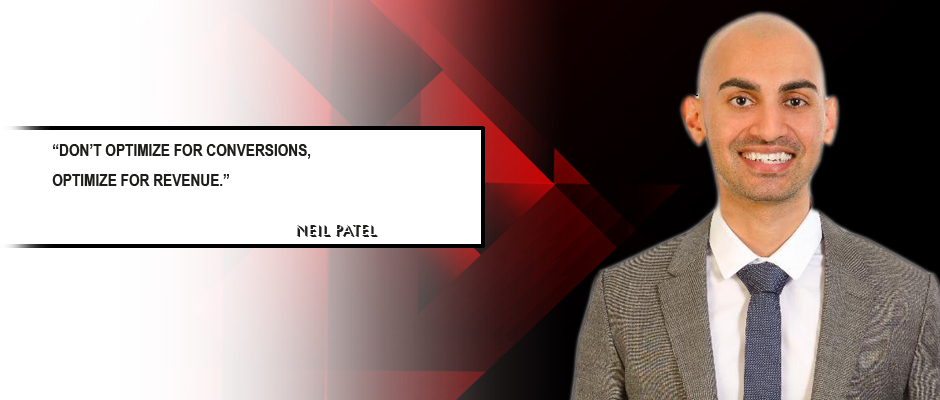 Co-founder of Crazy Egg, KISSmetrics, QuickSprout, and Hello Bar
Neil was recognized as the Top 100 Entrepreneurs in the world under the age of 30, by former President Barrack Obama and the Top 100 Entrepreneurs under the age of 35 by United Nations. Wall Street calls him the most influential man on the web, and Forbes calls him the Top 10 Online Marketers in the world. If this is not reason enough to follow him, I do not know what is. Neil has consulted with companies like Amazon, NBC, HP, Viacom, and General Motors. Following him will give you access to a dearth of top-notch digital marketing, SEO and analytics information.
Jay Baer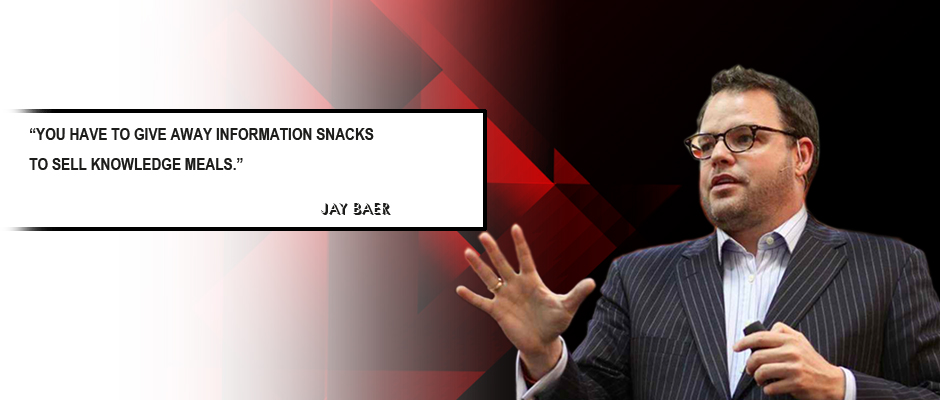 New York Times best-selling author, keynote speaker, digital media entrepreneur, and the president of social media marketing firm Convince
Apart from providing social media strategy to the leading brands through his blog Convince & Convert, which has been voted among one of the top 5 social media blogs worldwide, he is also a founder of Twitter 20 series of live interviews of the platform itself. Baer has been showcasing his expertise in Internet Marketing since 1994 and has helped more than 700 evolving companies including, John McCain, Nike, and much more. He has also co-founded azfamily.com, which is one of the largest local websites and also, vice president of the world's first web hosting company.
Susanna Gebauer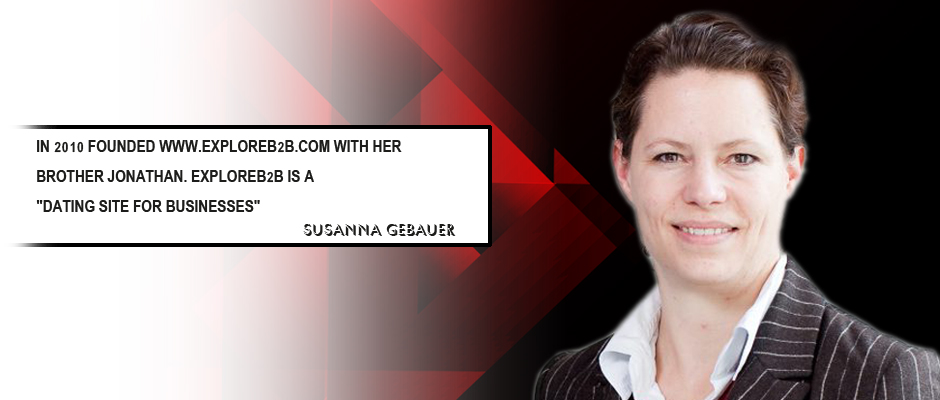 Founder and CEO of ExpolreB2B, Writer, Marketer at The Social Marketer
Susanna is one of the Social media influencers, whose Twitter feed is dedicated to business ideas and marketing strategies, which leads the budding brands to exponential growth. She holds a Ph.D. degree in Math and then, shifted to management consultant for utility and energy corporations. Later, In 2010, she founded ExploreB2B with her brother Jonathan to provide business strategies to the growing companies, but it resulted in bankruptcy at the end of 2014. But, her undying passion for Digital Marketing led her to found The Social MS in 2014 dedicated towards content and social media marketing. And, in less than a year, The Social MS got featured in the Top 8 most influential marketing by Onalytica.
Hiten Shah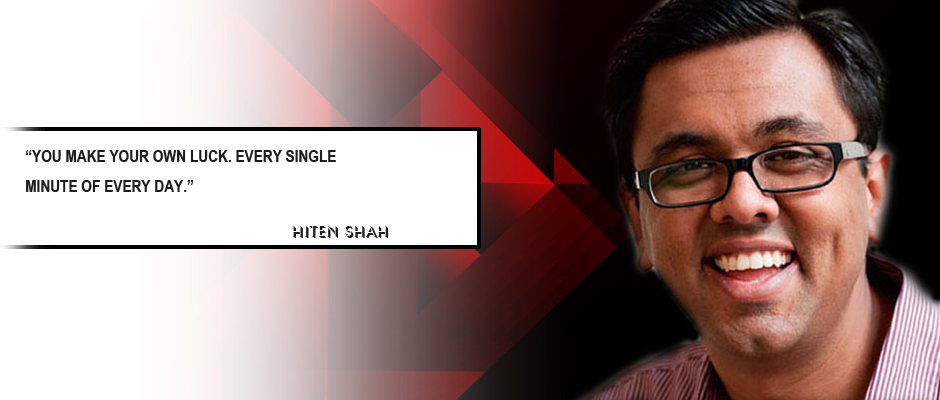 Co-founder of Crazy Egg, KISSmetrics, and Quicksprout
Hiten Shah has co-founded 3 SaaS companies CrazyEgg, KISSMetrics, and QuickSprout since 2005. He is also an investor and advisor to help companies to expand their businesses. Hiten has worked with many reputed brands like AppSumo, Buffer, Boostable, Brighten, and much more. Undoubtedly, his Twitter feeds are lively engaging that making him to our list of top 25 Inbound Influencer t following Twitter.
Bryan Kramer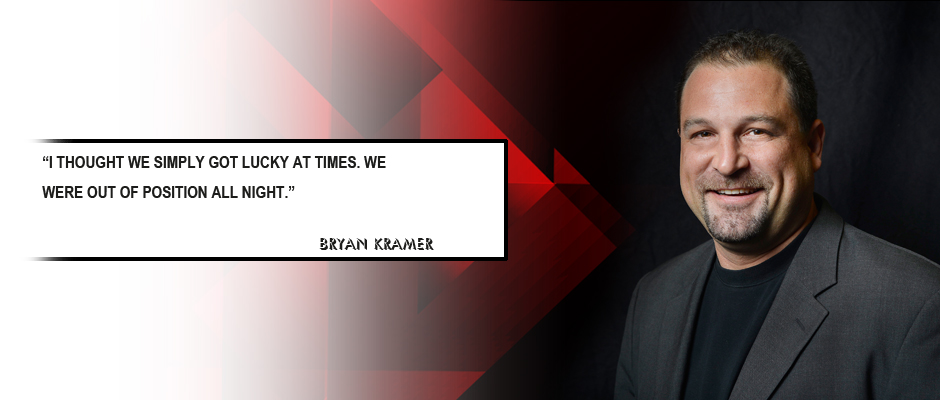 CEO and Social Business Strategist of PureMatter
Bryan's leading agency PureMatter has been featured in Silicon Valley Business Journal for his company's exponential growth. Bryan's expertise in social media led him ranked 43rd most talked marketer by seniors in the industry and has also made it to rank 26 by Kred as Global Top CEO Influencer on Social Media. No doubt, Bryan holds authority in the industry and provides you with some thoughtful insights into the industry.
Brian Clark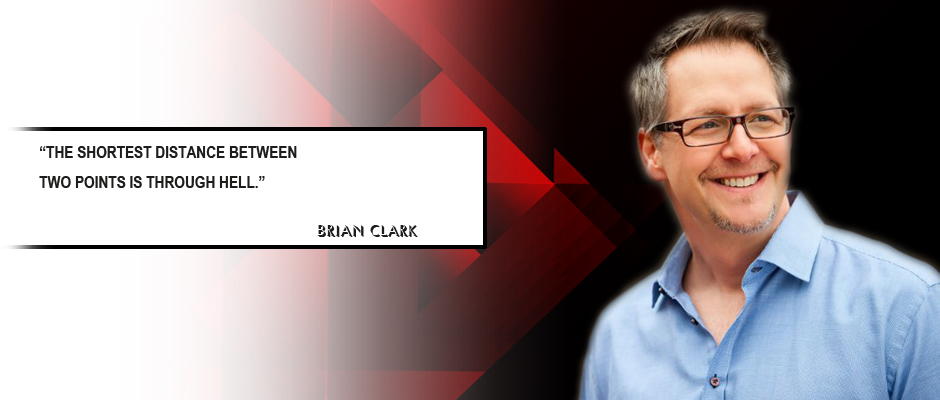 CEO of Rainmaker Digital, Founder of CopyBlogger, Host of Unemployable, and Evangelist for Rainmaker
Brian Clark has been ranked in the 3rd position of the Top 100 Most Influential Online Marketers and his thriving venture; CopyBlogger has been featured in Power150 list of Advertising Age. According to The Guardian, CopyBlogger is one of the most robust blogs in the world, which mainly focuses on providing online marketing strategies to developing businesses. Apart from that, he is also the CEO of Rainmaker Digital solely dedicated to providing tools and training for content marketers and digital entrepreneurs. Most of the Entrepreneurs follow Brian on Twitter for some handful of Industry tactics to empower themselves to sustain their online business.
Avinash Kaushik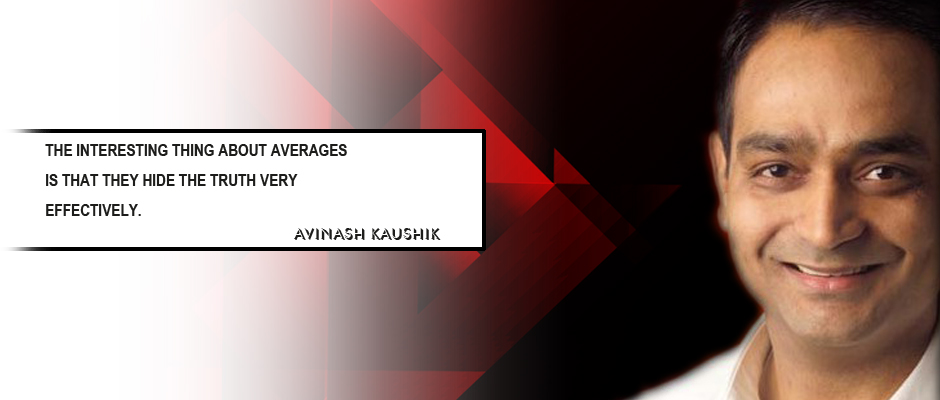 Digital Marketing Evangelist for Google and the co-Founder of Market Motive Inc
Avinash is one of those influencers, who has established authority in the field through his blog Occam's Razor and his best-selling books, Web Analytics: An Hour a Day and Web Analytics 2.0.
With his veracious strategies, many brands like P&G, Dell, Porsche, Class Bank, and IBM have leveraged the power of the online platforms for their exponential expansion. Apart from Digital World, Avinash has lectured at many reputed universities at the University of California, Stanford University, University of Virginia, and many more universities. Avinash has always been awarded Statistical Advocate of the Year from American Statistical Association, Most Influential Industry Contributor from the Digital Analytics Association, and Rising Start Award from Direct Marketing Educational Foundation.
Peter Shankman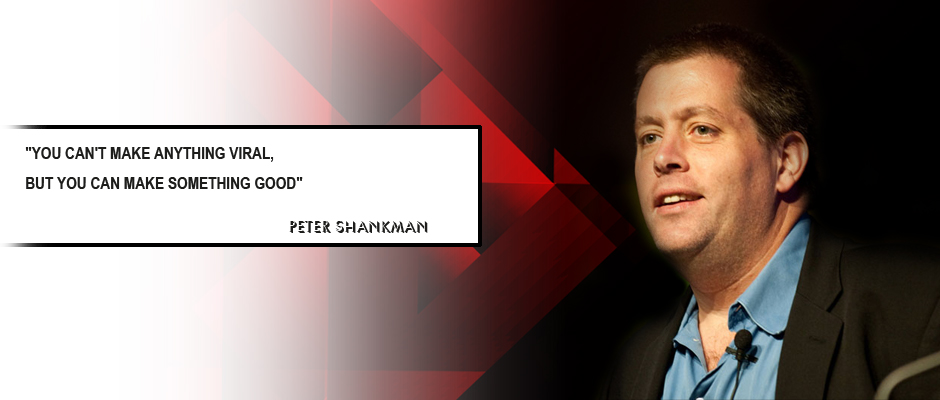 An Entrepreneur, Author, and Founder of HARO
Peter Shankman is recognized as a "Global Connector" for connecting people by implementing new tricks in the trade. He is an all-in-one personality, who has all the solutions for frenetic social media, customer service, and PR. His successful endeavor HARO ( Help a Reporter Out) is an online platform for reporters and journalists to receive feedback from the audience. HARO offers a powerful journalist database of sources for the latest stories to be covered around the world. Back in June 2010, HARO was acquired by Vocus Inc.
Marsha Collier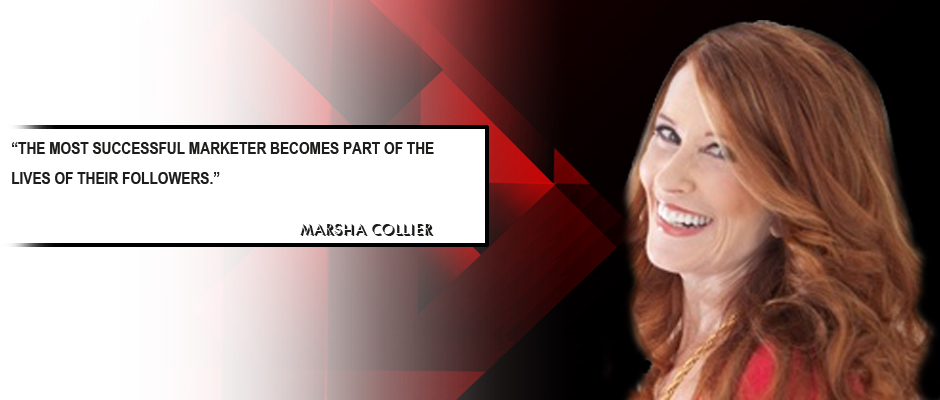 An Author, the Educator, specialized in Technology, Radio Personality
With over 1 million copies of books printed in 2007, Marsha is the top-selling eBay author with her bestselling books on eBay for Dummies and Social Media Commerce for Dummies. Apart from that, Starting An eBay Business For Dummies has been featured on the bestseller list of BusinessWeek Magazine. Marsha is also one of the top columnists on American Express Open and Entrepreneur.com and inspires hundreds of businesses on how to use online platforms for eCommerce and marketing. Her website CooleBayTools offers vital tools to augment Online Customer Service, eBay Sales, and eCommerce business. Collier keeps updating her followers with interesting reads and customer reviews.
Neal Schaffer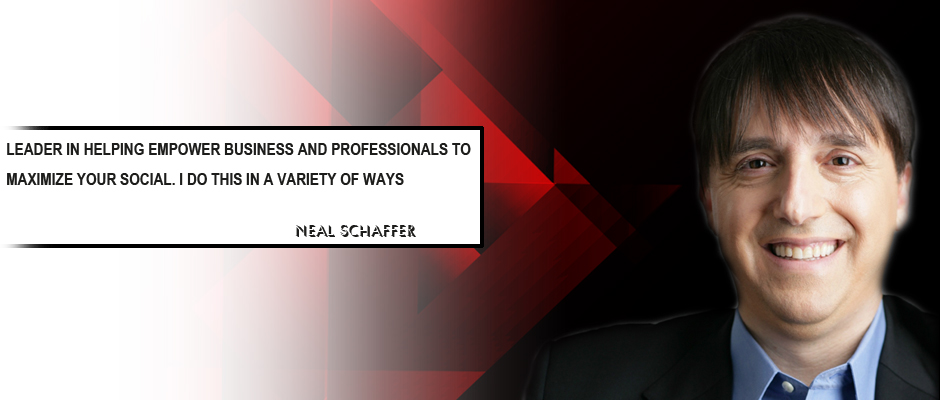 Founder and Editor-in-Chief of Maximize Social Business
Featured in Forbes Top 35 Social Media Power Influencer, Neal is the founder of Maximize Social Business, a platform that provides business marketing resources to Social Media Professionals to help them grow their business. Apart from his marketing blog listed in AdAge as a top 100 global marketing blog, he is also the author of the Top 3 best-selling books on Amazon. Schaffer has offered on Social Media at more than 150 events globally and taught some insights of Social Media strategies at Rutgers University.
Mark Schaefer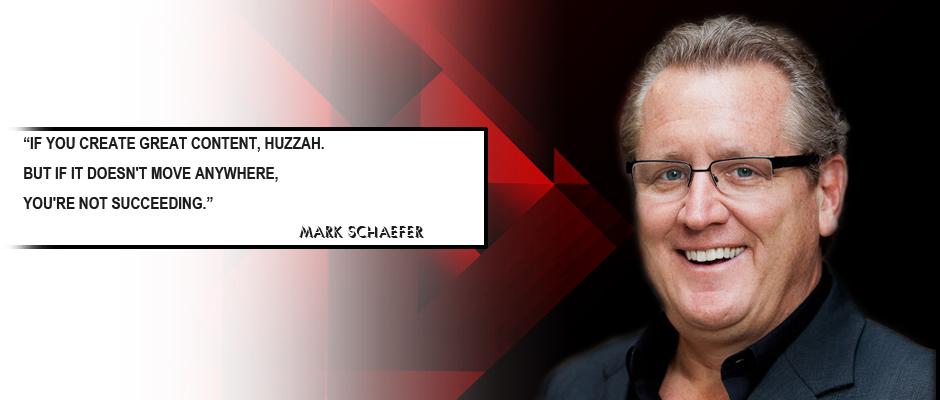 An Author, Podcaster, Speaker, and Business Consultant at Business grow
Mark is one of the top Marketing Influencers, whose blog Business Grow is one of the Top 5 robust marketing blogs in the world. His books The Tao of Twitter, The Content Code (featured in INC. Magazine), and Return of Influence are the top-selling books on Amazon. He gives lectures on marketing secrets at Rutgers University. Mark has worked with many reputed brands like Dell, US Air Force, Adidas, etc. Mark is also a persuasive speaker at many conferences including Marketing Summit Tokyo and Institute for International and European Affairs.
Michael A. Stelzer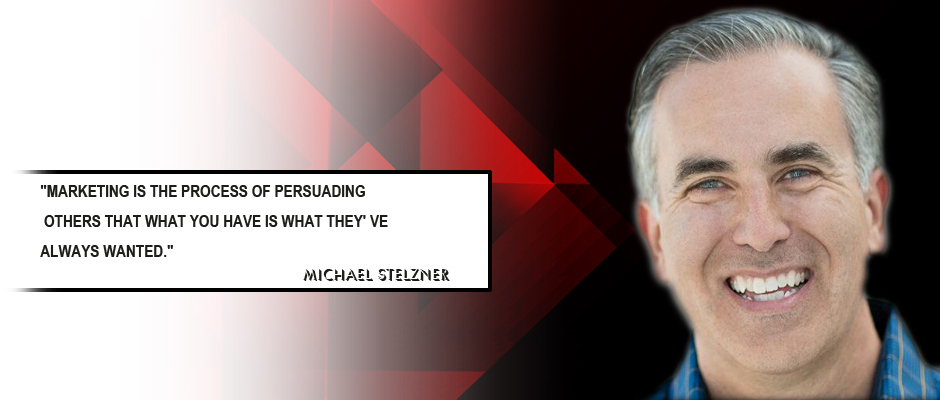 Founder of Social Media Examiner, Author and Serial Entrepreneur
And our list has come to an end with Michael Stelzer. Michael has founded Social Media Examiner, where he showcases social media marketing tactics to increase sales and boost Branding using Social platforms. He has written over 100 whitepapers for Globally reputed companies including Microsoft, Motorola, HP, SAP. Michael has authored books like Launch: How to Quickly Propel Your Business Beyond the Competition and Writing White Papers: How to Capture Readers and keep them Engaged. Apart from writing whitepapers, Stelzer is also a host of the Social Media Marketing Podcast and a weekly talk show Morning Social Media Marketing.
 [divider height="30″ line="1″]
Conclusion:
I wanted to make a top 100 or top 50 list, but I decided to make something more concise and narrow. Following these 25 people will give you access to the powerful insights and practices that will give you an edge over your competitors. Once you do follow them, don't be just overwhelmed by the notifications in your news feed. Take some timeout in regular intervals to keep a tab of what these pros are suggesting you should follow.
Don't be afraid to comment back on each of these profiles.. and surely use @mentions to ask them questions and sort out the confusion. Try to establish a relationship with these influencers, without getting too clingy.
So, what do you think about the list that I have made? Do you already follow any of the above Inbound Marketers? Would you like to read more Inbound Marketing on our blog? What kinds of topics are you interested in? Let us know in the comments below.
Let's try for a top 50 next time! Comment down below with who you would add.
Have a good day!
Read More