Top Ten Websites for Jobs in Sri Lanka
Finding beneficial work is the priority of every young individual. Today there are lots of job portals in Sri Lanka where job seekers discover work openings, but a few decades ago, people's only choice was to either "know somebody" who would refer them to a job opening or look through the classified division of the newspapers. Indeed, that was a time when government jobs were the only good professional choice open to many talented Sri Lankans.
Thanks to economic liberalization in Sri Lanka, multinational enterprises have expanded significantly in Sri Lanka over the past years. In almost every sector, there's a multitude of enterprises running with a huge workforce and there will always be a need for talented professionals to work for these firms.
Along with that, there's been a development in the number of job portals as well.
There are thousands of job portals on the web and they provide plenty of job listings. You can be certainly overwhelmed by so many choices. Here I have listed down 10 of what is generally considered the best job search portals in Sri Lanka.
Of course, there are many others, but this list of best job portals in Sri Lanka should give you a good starting point for your future job hunting:
The concept for XpressJobs was born in the mind of Chathum Henegama when he was working as the Head of Technology at Davton, At that time he wanted to recruit a few software developers. So, he printed a few advertisements for the job role and soon he received too many applications and had difficulty sorting through them. Therefore, he shared this problem with his friend Sampath because Sampath had knowledge of recruitment. They both spoke of this issue and realized the need for job portals in Sri Lanka, so, they decided to create a website to help people find the right jobs for them. Thus, the two friends joined hands with another friend Oshadie Korale and soon after, the three co-founders work on building the first version of XpressJobs. And on 2nd November 2015, XpressJobs was born.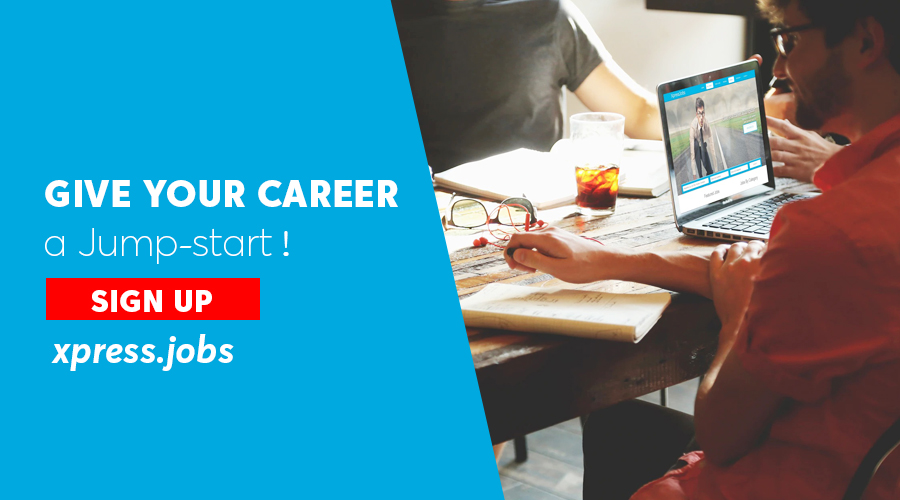 XpressJobs constantly focuses on accumulating a new offering for both recruiters and job seekers every 3 months. Their newest creation is an Android app that helps job seekers not just find but also apply for jobs. XpressJobs targets to transform the whole recruitment process in Sri Lanka. Since the company was born, they support more than 3500 businesses including MAS, VirtusaPolaris, Hayleys, Coca Cola, Union Bank, Keels Super, and HNB Assurance in resolving their recruitment Challenges, and more than 170,000 registered applicants have found their dream jobs through this platform.
Pros
Offering career guidance for job seekers.
Providing unique and convenient price packages for the recruiters.
Easy and convenient search options.
Cons
Job seekers can't directly send the CV to the because of the privacy and filtering purpose of the companies.
ikman.lk is the well-known eCommerce marketplace brand name and you can find loads of job vacancies online through their job portal, ikman jobs. You will get tremendous job opportunities through ikman jobs as they provide large collection of local and overseas job listings. If you are a job seeker ikman jobs provides you can create your up to date resume to apply for jobs and easily get your profile to discover by great employers all over the globe. And it's absolutely free. On the other hand, if you are a hiring manager you get the chance to choose the right candidate for your organization from more than 273,000+ profiles. Also, they offer advanced tools to streamline your recruiting process.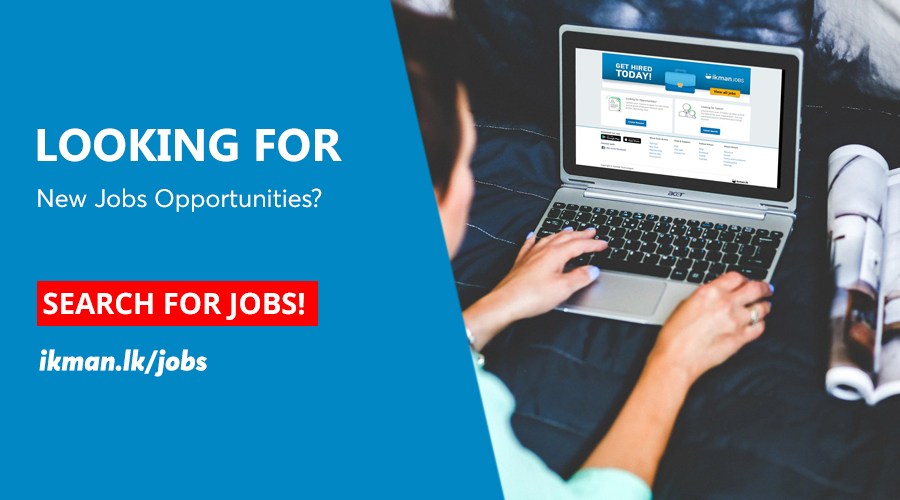 ikman jobs are helping many leading companies like Softlogic, Nations Trust Bank, vision care, pick me, and many other leading firms in their hiring process. They offer a comprehensive list of job categories where you can easily find your dream job whether the job is in IT, Banking, hotels, wholesale field, or an opportunity to work from home. ikman jobs make it easy for their customers to find their job and recruitment needs. Altogether ikman jobs make the recruitment process smooth and effective.
Pros
Offer app facilities to make the job search and recruitment process convenient and user-friendly
They support multilingual languages ( English, Tamil, Sinhala )
Job seekers can reach employers directly without signing up
Cons
There no defined framework for the job vacancies as some jobs have proper job descriptions and some lacking in them.
Jobpal.lk is an online Job directory and it's one of the best job portals in Sri Lanka that lets job seekers discover and apply for suitable jobs across Sri Lanka. Job seekers can submit their professional portfolio with their resume and will match them with Jobs posted on Jobpal.lk. When similar Jobs are published, Job seekers will receive immediate Job alerts to their Mobile Phone or Email ID.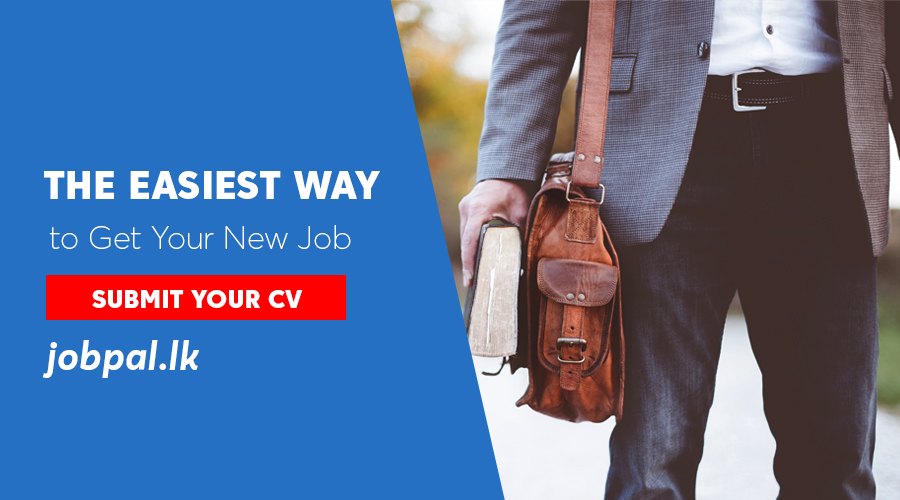 Recruiters also can post their job listings for free and effectively manage them through my account panel. Those job vacancies will receive added exposure via Jobpal's Social media channels. Employers can easily post jobs, manage them, and receive applications directly from job seekers. Job Seekers easily search for local and foreign jobs by simply submit their profile with CV at Jobpal.lk. It's also providing an employer guide for the recruiters.
Pros
Providing  valuable resources of Human Resource Management
Job seekers can reach employers directly
Instant job alerts via SMS or Email
Cons
Needs multilingual language implementation.
Topjobs is an online job recruitment portal for employers to list their job vacancies online and also maintain online applications from job seekers. Topjobs completely automates the entire job recruitment progression and offers an electronic 'back-office to make the recruitment process easy and efficient. If you are a job seeker then topjobs is perfect for you! You can easily browse through the vacancies and apply for your desired job online immediately. Your application will be directly sent to the HR team of top jobs registered employers. if you're shortlisted, they will contact you. topjobs allow you to view the status of your job application once you have submitted it. There will be an indication to see at what stage your job application is currently in like it's applied, shortlisted, Offered with the Job, or Not Successful.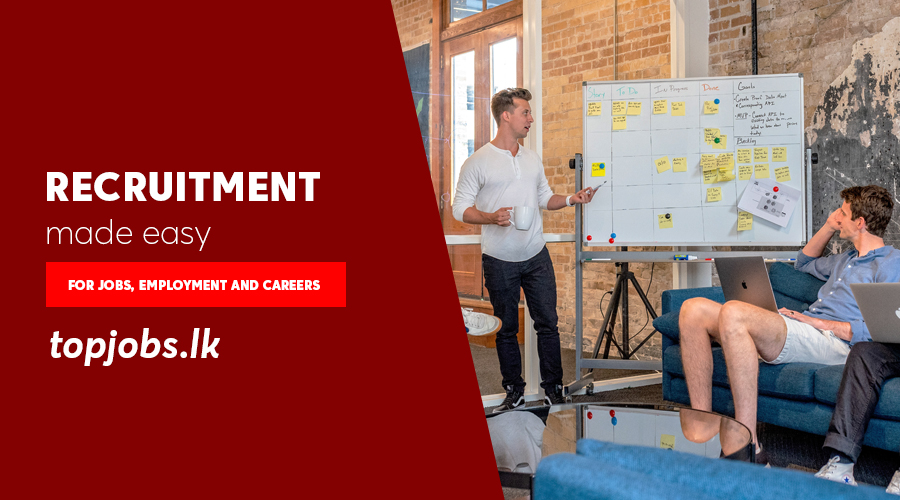 If you are a manager, then topjobs will provide you with a complete and inclusive electronic recruitment podium, for your online job vacancy advertising, and for automating the entire recruitment process in a totally electronic environment. If you are a registered employer at topjobs you will get your own topjobs Home Page where you can list jobs and also provide information on the benefits of working in your firm. Altogether topjobs providing a convenient platform for the online recruitment process.
Pros
Job seekers can check their job application status (applied, shortlisted, and Offered with the Job / Not Successful).
Register employers get the special privilege to have their own topjobs Home Page to update about the job listings and organizational benefits.
Job seekers can directly submit their job applications to employers.
Cons
Search option needs to be improved
Observer JOBS is a recruitment platform that brings print, web, and social media together to build a comprehensive and easy to access employment network in Sri Lanka that has become the best choice for both employers and job seekers. With the huge database collection of job vacancies and the broadest coverage of entire regions in Sri Lanka, Observer JOBS gives high-class exclusive employment features that brand it as one of the essential online HR tools in Sri Lanka.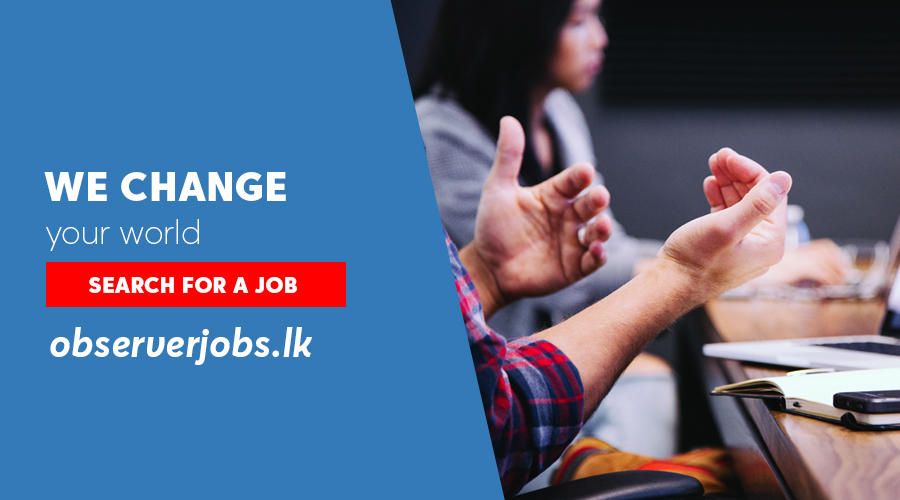 The huge number of vacancies including the key job categories and a wide range of industries is customized to suit every job seeker's preference. Observer JOBS career guidance is an outstanding source for updating yourself in a fast-changing corporate environment. For Employers, it's the finest way to connect with the best collection of applicants for their job vacancies. Through 3 premium packages now employers get the special privileges to structure the whole recruitment process right up to the interview phase.
Pros
A wide range of industries is customized to suit every job seeker's preference.
Providing essential online HR tools
Different types of premium packages for employers to structure their whole recruitment process
Cons
Needs multilingual language implementation.
CV.lk one of the leading online job portals in Sri Lanka that connects job seekers and employers online and changing the requirement landscape of the country. CV.lk reduces the stress and work from the job searching and recruitment process and allows you to easily find the right opportunity or the right talent. Having a wide variety of job categories local and overseas, cv.lk make the job finding in Sri Lanka effective and less time-consuming. With the large pool of talents, cv.lk have the capacity to offer candidates for a wide range of firms and job vacancies.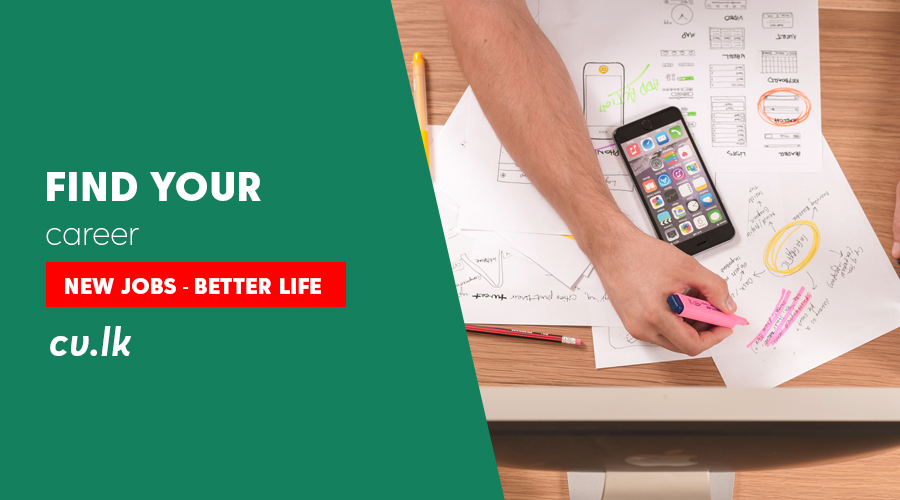 By partnering with both government and private sector companies cv.lk helps both job seekers and recruiters to fulfill their employment needs.CV.lk is your companion in discovering a job in Sri Lanka or finding an employee in Sri Lanka, it makes the whole procedure of recruitment, opening from applying for jobs vacancies, filtering job applications, calling for work interviews, conducting work interviews and many more as a paper-less procedure, and supports to save time for both job hunters and recruiters in Sri Lanka.
Pros
Having a wide variety of job categories in local and overseas.
Offers candidates for a wide range of firms and job vacancies.
Make the whole recruitment process effective and less time-consuming.
Cons
Search option needs to be improved and needs multilingual Languages implementation
Myjobs.lk is one of the fastest-growing job portals in Sri Lanka which is a fully owned subsidiary of Emerging Media (Pvt) Ltd.MyJobs.lk is the best online employment tool that delivers lots of job opportunities obtainable in Sri Lanka, including part-time jobs, internship training, and job vacancies in Sri Lanka for school leavers. Myjobs.lk provide information on vacancies in Colombo, Anuradhapura, Kandy, Galle, and along with details of job vacancies available throughout the nation. For employers, it is the ideal portal through which they can reach their potential candidates to fill available vacancies in their firms.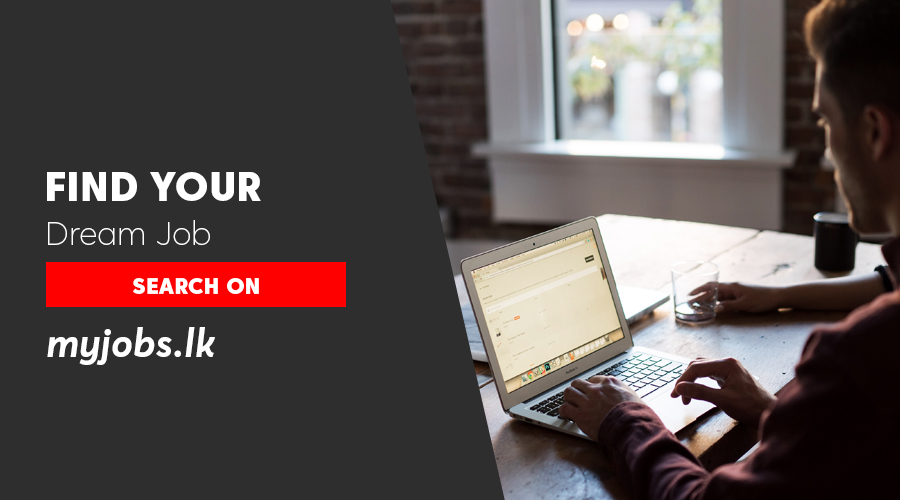 Job seekers can get up to date vacancies information here. Myjobs.lk provides entree to any business functioning in Sri Lanka to list any of their available job vacancies in Sri Lanka also promote them on social media and other media outlets. Myjobs.lk providing job vacancies in marketing, Finance, IT, HR department, and many other industries. It is one of the most diversified job listing online sites in Sri Lanka.
Pros
Provide you with all the information you require regarding jobs.
Offering diversified job listings.
Have job listings from all over the nation.
Cons
Delay responses to the customers.
Jobfactory is one of the biggest job portals in Sri Lanka. If you are a job hunter in the progression of discovering your dream job, being a leading recruitment company in Sri Lanka Jobfactory will help you in connecting with those who value your skills, talents, and abilities. Jobfactory has focused on both Sri Lanka and abroad, thus they offer services that will accommodate your need for finding job opportunities in both Sri Lanka and all over the globe.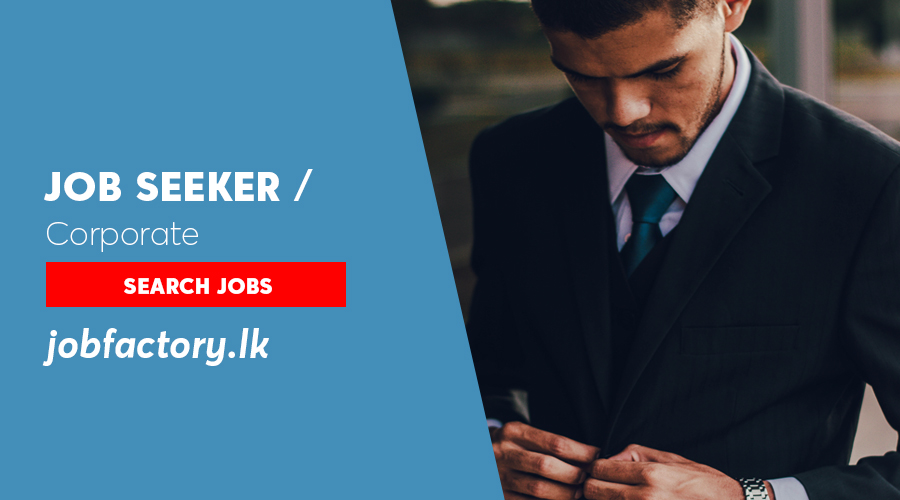 If you are a hiring manager, Jobfactory as an efficient HR service provider and one of the primary Job portals in Sri Lanka will link you with a variety of suitable applicants who would perfectly match your job requirements from personality traits to ability. Additionally, to the talent source in terms of recruitment, selection, and placement, Jobfactory also delivers the following services like Recruitment Process Outsourcing, HR Outsourcing, Non-HR Outsourcing, HR Consultancy, Learning & Development, and Outbound/Adventure Training.
Pros
Efficient HR service provider.
Provide talent sources in terms of recruitment, selection, and placement.
Offering services like Recruitment Process Outsourcing, HR Outsourcing, Non-HR Outsourcing, HR Consultancy, and more.
Cons
Job seekers need to sign up to apply for jobs.
DreamJobs.lk is an online platform created to make the hiring and skill acquisition process easier and effective for Sri Lankan companies. The website has lists of jobs from all business industries, with job vacancies from Government and Private Corporations. Job Seekers can register here for free, and get job alerts from their interested fields; this will help to reduce the time they spend on searching for a job. Employers can list their jobs and effectively manage the applications online.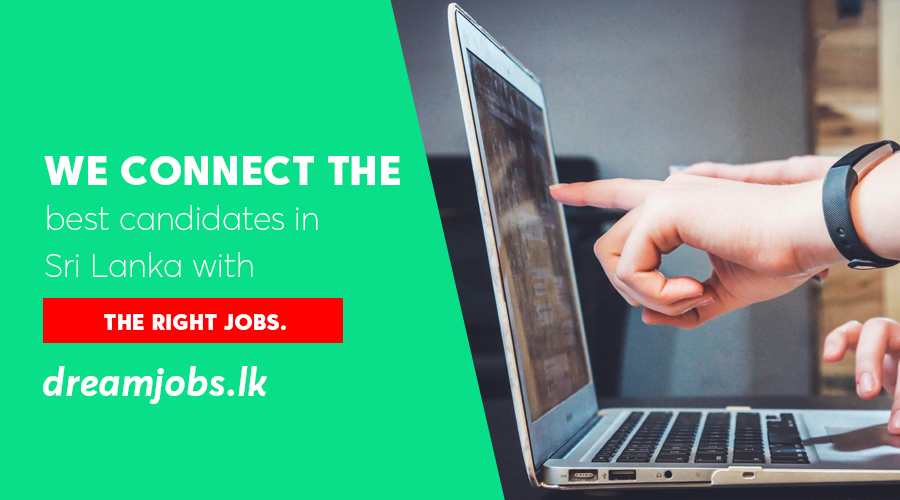 DreamJobs.lk is the destination to find the top jobs and new job vacancies from the leading companies in Sri Lanka. They have partnered with many companies and their HR departments to connect the best talent to the right role. They categorize the job vacancies into many categories. Therefore job seekers can evaluate the companies and job vacancies to ensure that it's the best match for their talents.
Pros
Job listings from all business industries.
Job seekers can receive job alerts from their interesting job vacancies.
Partner with the companies and their HR departments to connect the best talent to the right role.
Cons
Job seekers need to sign up to apply for jobs.
Jobenvoy.com is an associate company of Envoy Holdings, offering a refined service of Professional Recruitment Solutions and Support in Sri Lanka. Many multinational companies favoured Jobenvoy.com as the best recruitment service providing job boards. Jobenvoy delivers a variety of recruitment services to help the whole employment progression, also offering consultancies service to increase the performance of businesses.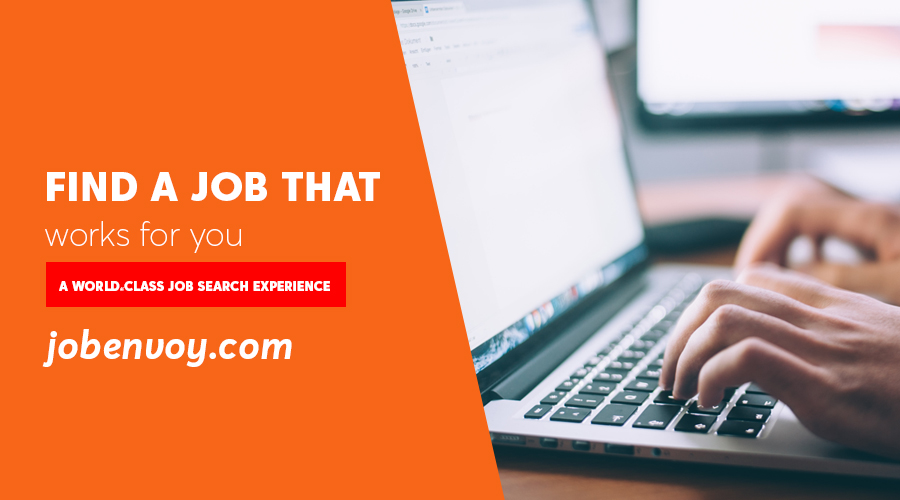 The complete support services of recruitment solutions include online recruitment solutions, high-class global expert blue-collar recruitment, helpful executive search services, training program, evaluation service, and career support services. These parts are managed through the three separate profit center procedures such as E-Recruitment, Executive Search, and Global Recruitment.Jobenvoy.com is a comprehensive and fully integrated job site that provide dependable value-driven, and cost-effective talent search solutions and recruitment services across the globe.
Pros
Providing consultancies to maximize business performance.
Professional Recruitment Solutions and Support Services across the world
Offering qualified HR resources
Cons
Job Seekers and recruiters need to sign up to post their CV and job listings
Conclusion
If you search vacancies on online browsers, you will find out the collective job listings from job portals and business websites. But if you search job on the job portals you will find the job positions that are typically posted by employers and these job portals have advanced search options that allow you to go even further to find jobs that are the best match for your skills, talents, qualifications, and interests. I hope these above ten job portals will assist you with your next job hunting.
Do you guys have any experience with these job portals? If yes, let me know them in the comments.
Read More