We are halfway through 2016 and you must be scrambling for Digital Marketing Predictions for the year ahead.
"What'll trend in the next season?" or "Which technology will overrule the Internet Market?" are some of the common questions that we all would like to know the answer to.
Some of you may have come here to devise the next best marketing strategy for your business, and some of you may have just come to stay ahead of the curve. Whatever be the case, you will surely leave with some insights that will give you a better grip over the scene.
The biggest misconception that marketers have when establishing a strategy is that they put "TECHNOLOGY" in the middle of everything. They make it a bulls-eye. But, technology is what binds us all together. Technology is the foundation of every organisation. And, technology is merely a means of communication. Therefore, your strategy shouldn't be Technology-centric, instead, it should be focused more on the people using that technology.
"Digital Marketing is not only about technology, it's also about people."
Digital Marketing is constantly evolving. As a business, you should constantly be on the lookout for new technology on the web to try and adapt that feature for your brand's growth. All this while, taking into account whether or not your consumers are actually a part of it or not.
Here are the top few Trends for Digital Marketing, I think are worth paying attention to in the times to come:
INCREASING ATTENTION TO SOCIAL NETWORKS
It seems to hold true that the potential of social media has fully not been realized by companies out there to market their content. SFB (Statistical Factbook by DMA – Click on Image to Buy The Research Paper) shows that 70% of businesses are still not tuned to social media channels while collecting data regarding consumer interests.
However, things may be looking up on that front like 47% of companies say that they would be investing more on this aspect, while 37% give more importance to emails and websites. 26% think SEO is the most interesting.
According to DMA SFB, the growth of social media will be up by 14% from today's meagre 10%.
The increasing attention being given to social media is also in line with the gradual recognition of the importance Millennials have in the consumer sector.
"Google will buy Twitter for tens of billions of dollars" …and 24 other predictions for #contentmarketing in 2017 https://t.co/xhkhJmT7y9
— Andy Crestodina (@crestodina) July 5, 2016
The importance that social media holds can be understood by Andy Crestodina's prediction of Google buying Twitter for some tens of billions of dollars, after which there will be an increased inclusion of advertisements, whose cost will increase as well.
VIDEO TO GAIN PREDOMINANCE
This may not be surprising, considering the concise, precise and driving home nature that the medium employs. However, the preference is more for videos on social media than on TV, whose ad prospects are decreasing.
Moreover, the craze for videos is going to be supplemented by partiality towards Virtual Reality (VR), with many social networking sites like Facebook already having Augmented Reality (AR) and VR support. (Reference: The Verge)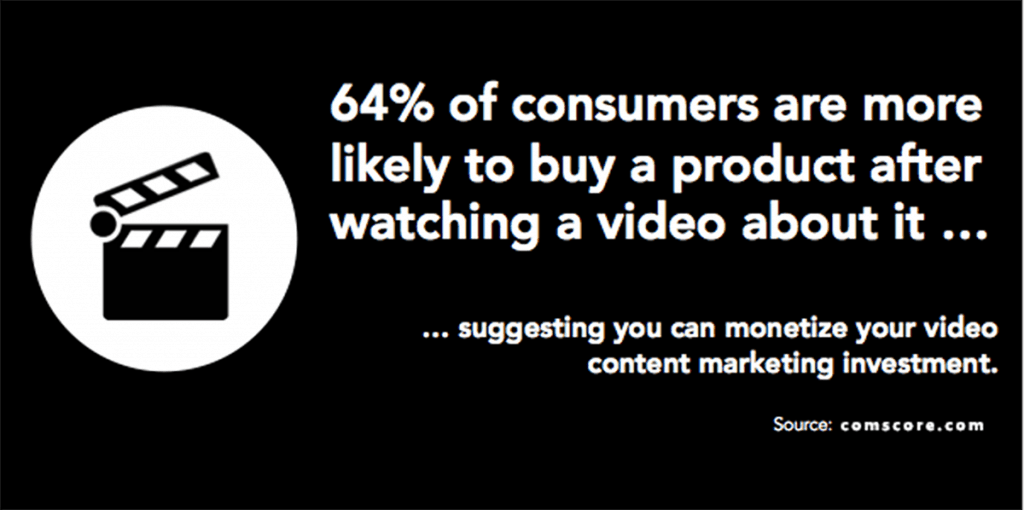 The number of consumers preferring video content is four times more than those preferring text. 69% marketers in the US say that they are going to increase the budget for video content.
However, according to Hana Abaza, digital marketer and VP of Marketing at Uberflip, the focus will also be on the long-form content of substance as writing is not going to die anytime soon.
While this is debatable, she seems to have John Jantsch in her support, who says that a substantial set of 1500-2000 words is what is going to be the best bet.
So it seems that a majority believe in the rule of videos, and good, longish, less frequently generated text content as the trends.
MORE PERSONALIZATION
"Best way to sell something – don't sell anything. Earn the awareness, respect, & trust of those who might buy. –Rand Fishkin 
With more than 2 million blog posts being created every day, and with an increasing portion of it being below-par content, it is imperative that there would be a crossing of the saturation point.
Consumers today are just tired of the extent of freedom to choose, they think they are in a world where content is no longer the ending but the beginning of business ventures.
So it is imperative that they turn towards things that specifically apply to them instead of looking at the literal mountains of data that is available to them. This brings forth the creation of niche content, with low volume but high engagement.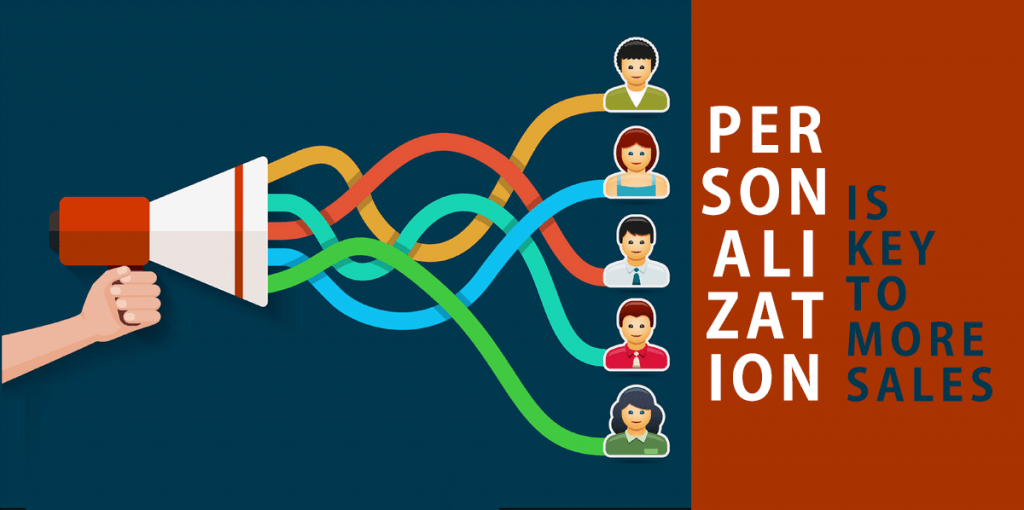 According to Arion Agius, interactive content is the key, with professionally programmed content having an interface enabling the viewer to click on the desired option among multiples available to them, and it would be a welcome change from the text-loaded platforms that presently predominate. So user-generated content is the key here.
As will be the promotion through live events, which will attract massive crowds of consumers provided that they have efficient spin-off marketing for them as well.
Also, as Adrian Cordiner points out, the visually appealing approach would be more successful, with gamification and interaction being the driving factors. This is also due to a result of fatigue of the consumer with the faceless, impersonal, yet sickeningly sweet seller at the other end in an increasingly distraught world, and thus personalization is something to look forward to.
Also, there may be an increase in cost per engagement (CPE) post-click options when it comes to buying, to be provided by the home advertising brands, service providers and third parties.
FOCUS ON MOBILES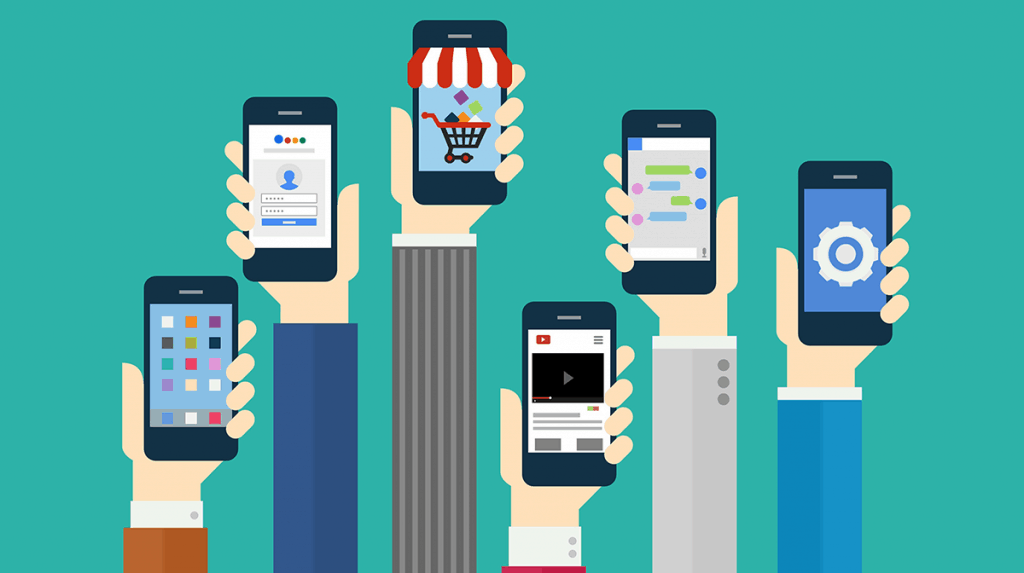 This is predictable and brings with its share of problems. 80% of millennials use their phone in-store, and 74% of them are welcome to location-based mobile alerts.
According to a 2015 Pew Research Center study, almost two-thirds of the population possess smartphones, and 4 out of 5 American keep at least one smartphone with them every day, which is much above the global average of 3 out of 5.

Moreover, they are not going to be irrelevant any time soon, though they are going to be slower in the bigger picture having more competition and less time.
An increase in the number of messaging platforms is on the radar, as is the bigger entry of advertisement in those platforms.
According to DMA's SFB, by the end of this year, one out of every four Americans will have a wearable device with them, and this would involve changing of platforms.
Moreover, that means much work for the marketers, who would not only have to keep the various technological nitty-gritty of changing platforms in mind but also have to take into consideration the context, time, place and choices of the individual customers.
Comscore has also published some detailed insights about the rising effect of smartphones all over the Globe.
CONTENT MANAGEMENT WILL RULE
Synopsis of Video:
"In this video, Rand Fishkin – Founder and Wizard of Moz,  Sam Mallikarjunan – Head of Growth of HubSpot Labs, Benji Hyam – Founder of Grow and Convert, Larry Kim – Founder of Wordstream and Sujan Patel – Founder of ContentMarketer.io are giving their opinions on 'How will Content Marketing evolve in 2017?'. "
This is something that has already been touched upon before. People are no longer willing to jump for click baits and eye-catching headlines that fail to deliver, as they have grown, and justifiably so, extremely conscious when it comes to their inboxes.
The data is going to determine the content in the sense that it has to be proved that the content being created is saleable.
It is going to be difficult for small companies, whose problems with inadequate resources and unsatisfactory content creators are only going to increase by the day when there are new companies and content creators and news every day. Research shows that around 70% of B2B content usually goes to waste.
This was telling when a study by CMI and Marketing Profs had shown that more than 70% of B2B and B2C in 2016 had planned to produce more content than in 2015, but as of yet, it has been seen that only 20% of them had had any substantial success.
It will be good for the bigger businesses and those who are tenacious, though, as the consequent lagging behind of the smaller companies will see them failing when it comes to short-term results.
Also, the almost endless recycling is already creating a standstill, and algorithms are going to increase in their importance, with the focus now gradually shifting to the individual consumer.
Note: These pointers are not in any particular order. All of them hold equal importance.
What do you think about evolving trends in the Digital Industry?
What channels are going to be most beneficial for your business in 2017 and why?
I am inquisitive, I want to know more about what you think.
Read More