Searching for the most productive LiveChat software that can accommodate all your support and service investigations? If yes, you have found the best article for you!
Many organizations are on the market to find the most reliable LiveChat software. This is because they recognize the advantages it offers. Your company can do so much more for its consumers with a LiveChat solution than simply responding to their concerns and queries in real time.
And if you're among the companies that have realized the benefits of LiveChat, we'll help you locate the best customer support software to fulfill your needs. Here is an in-depth review of the 11 best LiveChat software compared in 2022.
Top 11 LiveChat Software in 2022
LiveChat is currently one of the most widely used chat applications available on the market. With the help of this service, you'll be able to set up a customized chat box on your website, where visitors may communicate with you and submit requests for assistance. More than 35,000 companies all over the world, including household names like Ikea and PayPal, use the customer care platform LiveChat. This is an all-in-one software solution that provides customer support.
Features
A centralized text-based inbox makes it simpler for businesses to manage customer service requests and interactions.
Allows you to communicate with specific types of website visitors
Provides a backend environment where customer support staff may manage discussions, respond to various clients, and use chat.
Provides integration with messaging services, including Apple's Business Chat, Facebook, and others.
Pricing
Starter Plan: $16/agent/month
Team Plan: $$33/agent/month
Business Plan: $50/agent/month
Enterprise Plan: Request a quote

If you require a LiveChat Software to assist your website's visitors, JivoChat is an excellent option to consider. No matter where your consumers are located, you can connect with them on Instagram, Facebook, WhatsApp, and other platforms thanks to this inexpensive and straightforward tool. All of the different communication channels that agents use—including calls, chats, and emails—are combined into a single inbox with the purpose of making administration more streamlined.
Features
Using service quality ratings, this app supports getting feedback from clients.
Provides translation services in twenty different languages for incoming feedback from consumers
Works on iOS and Android platforms
Offers Real-Time Messaging an advance look at the question for agents to use in their response preparation
Pricing
Basic Version Plan: $0/5 agents/month
Professional Version Plan: $7.04/agent/month

When it comes to website chat rooms, Pure Chat is one of the easier-to-use options. Unlike other vendors, this company focuses exclusively on chat functionality, with unlimited chats on every plan. There's a customizable widget for branded conversations, and native apps for Android and iOS to enable conversations on the go. Pure Chat is a live chat program that may be fully personalized. Using its editor, you are able to do a great deal more than just add your own logo to the widget; you can also alter its appearance and behaviour.
Features
Provides mobile app compatible with iOS and Android
Provides the ability to compose prewritten messages.
Your chats will be more easily auditable thanks to the limitless chat records and transcripts.
Makes it easy for company administrators to give individual users varying levels of access to the system.
Pricing
Growth Plan: $39/month
Pro Plan: $79/month

LiveAgent is an all-in-one platform for providing customer care, and it comes equipped with a cutting-edge live chat widget. This widget was designed to serve as a supplement to the customer service plan you already have in place and to offer support to your clients at any time of the day or night. Because it makes use of AI-powered automation, LiveAgent, which is considered to be one of the quickest live chat platforms, can transform your company into a support desk that is available around the clock. A detailed view of the activities that visitors carry out on the website is also provided to agents. The monitoring of visitors on this level provides them with a better understanding of their visitors and enables them to initiate dialogues in an appropriate manner.
Features
Messages are automatically routed to the proper reps. Automated features offer instant scripted responses.
Equally distributes incoming chats using user-defined settings for the routing system.
Facilitates the beginning of proactive conversations with site visitors.
Provides you with a view of the real typing being done by the consumer at their end in real-time.
Pricing
Free Plan: $0/agent/month
Ticket Plan: $15/agent/month
Ticket+Chat Plan: $29/agent/month
All-Inclusive Plan: $39/agent/month

Zendesk is a well-known company that plays a significant role in the customer service business. The company offers well-known brands a set of sales and support tools. The chat function is only one component of Zendesk's comprehensive service offering, which also includes self-help choices, agent collaboration tools, and intelligent conversation routing. Zendesk's full-service offering is available to its customers. Zendesk also enables users to engage with consumers via message channels. Agents may manage all incoming chats from one dashboard. It has a marketplace where you may find appropriate third-party tools.
Features
Creates straightforward customer service interactions with chatbots.
Encourages the use of conditional and individualized ticket fields.
Converts phone, chat, email, and social media requests into tickets
Users can customize their live chat and bot experiences by uploading company logos and changing the theme colour.
Pricing
Suite Team: $49/agent/month

Suite Growth: $79/agent/month

Suite Professional: $99/agent/month

One of the promising LiveChat Software solutions that fulfilled all of our requirements is ProProfs Chat. It may be quickly and easily installed on your website and is quick to get up and running. Simply cut and paste the code into your site. ProProfs is a leading provider of live chat services and facilitates proactive communication with site visitors. It makes you feel easier to send proactive chat triggers to your website visitors, which might encourage them to communicate with your brand in real-time. It even gives your agents the ability to track the browsing habits of visitors and manually initiate discussions with website users.
Features
monitors the behaviour of visitors and keeps the agents informed about them
Produces notices that might assist you in keeping your visitors up to know on future events and upgrades.
Reports on each operator's performance during and after chats.
Offers a chatbot that can assist your company in engaging customers and capturing leads in real time.
Pricing
Essentials Plan: $10/user/month
Premium Plan: $15/user/month
Enterprise Plan: Request a quote

Olark is widely regarded as one of the best live chat programs currently available. There is a general consensus that this real-time help desk technology is straightforward and simple to employ. It's lightning quick, and it helps agents select the appropriate feature at the appropriate time to expedite a conversation in real time. This program provides access to a chatbot's capabilities. Help desk management and answering frequently asked questions will become a breeze. In addition, it allows for the capture and qualification of leads in near-real-time.
Features
Provides high-end protections to keep you safe from spam emails.
Access to a chatbot that can be adjusted to meet individual users' needs is provided.
Allows you to send preemptive communications to the appropriate people
Provides a wide variety of configuration choices that you can use to make the chat widget appear and feel more to your liking.
Pricing
Starts at $29/user/month.

Tidio is another well-known LiveChat software application that is utilized by more than 300,000 companies. It stands out from the competition because of its extensive collection of ready-made chatbot templates, straightforward configuration, and faultless integrations. Tidio has 20+ chatbot templates. Automate up to 40% of customer support calls and FAQs concerning purchases, shipping, and discounts. This can free up your operators to tackle tricky questions. In addition, Action-based chatbot triggers can enhance sales and engage customers. Tidio can automatically give a discount or free shipping to a cart-abandoning customer. There is also a smartphone app available for use. That means their users can provide responses to queries whenever and wherever they arise, ensuring that no inquiry is ever ignored.
Features
Reduces response time through the use of premade responses
Your inbound customer service and business questions are handled automatically by the chatbot.
Allows your company to develop a multichannel communication platform
Evaluate and keeps tabs on consumer information before, during, and after a conversation
Pricing
Free Plan: $0/month
Chatbots Plan: $39/month
Communicator Plan: $15/month
Mailing Plan: $25/month

Intercom is widely regarded as a market leader among support tools for SaaS businesses. That's because it caters to each customer by building a unique bundle of products just for them. However, many of their customers are unhappy with the fact that they have to pay more than they would for comparable LiveChat Software solutions on the market. As a special benefit, this live chat provider is very well for functioning well with other platforms. This software integrates with a wide variety of popular services. Some examples are Qualaroo, Survicate, Google Analytics, Stripe, Jira Cloud, Salesforce, and Hubspot.
Features
provides a tunable chatbot for simulating human contact
On its customer data platform, it provides you with insightful information about each individual consumer.
Automatically directs site visitors in the direction of the relevant office.
Integration with third-party platforms such as Qualaroo, Stripe, and Salesforce, amongst others, is supported.
Pricing
Start $59/month
Grow $119/month
Accelerate $499/month
Scale $999/month

HubSpot has a free option for businesses that don't have enough money to pay for a full LiveChat  software solution. You can start live chats with customers and other website visitors through HubSpot Live Chat. If you start talking to someone and then realize that their request would be better served by a different team, it's easy to send it to the right person. This software also has a useful integration with Slack that lets you get notifications about live chat and talk to customers right from this platform. You can also talk to people in real time through the HubSpot mobile app.
Features
Improve the ratio of leads to sales in your business.
Provides more personalized supports
Spend your time having conversations rather than managing the ones you have.
Pricing
Starter: $45/month
Professional $800/month
Enterprise $3200/month

Drift's primary function is as a support automation solution that enables businesses to respond to customer questions even when there is no support personnel available. This automated solution is supported by a live chat platform, which enables their agents to get to know their visitors better and fosters stronger relationships with both groups. Operators are able to trace visits, determine the information that brought them there, and manually start a dialogue with the visitors. Drift also makes it easy for your company to collect priceless feedback from customers after a conversation has come to an end. You can also connect and work with other agents by using this live chat facility, and you can do this by leaving internal notes for them to read.
Features
Gives your representatives the ability to schedule appointments.
Assists you in reaching the appropriate people with welcome messages that are interesting.
Makes it possible to automate support through the use of a chatbot.
Allows you to create campaigns and monitor their performance easily
Pricing
Premium Plan: Request a quote
Advanced Plan: Request a quote
Enterprise Plan: Request a quote

Conclusion
Customers who have queries or issues that they are unable to address on their own can contact you directly through LiveChat if they need assistance at that same moment. It is considerably more satisfying to do this rather than sending an email to a support team; because when you're using email, it is difficult to predict when you will receive a response back.
LiveChat Software is an instant solution provider for situations, in which a consumer requires specialized assistance and desires to communicate with a real person. LiveChat Software gives businesses an advantage over their competitors since it gives clients the impression that the firm, they are doing business with values their time and is attentive to their requirements. In nutshell, integrating LiveChat into your business processes is the best way to provide incredible customer support for your client while attracting new customers for your business. Also, It will help you to build customer loyalty and customer lifetime value.
So, what are you waiting for? Pick the best LiveChat Software from the above list to integrate into your business!
If you have any favourite LiveChat Software, mention them in the comments!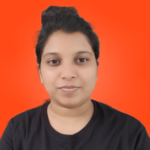 I am a business management graduate at the National School of Business Management with a great passion for becoming a Digital Marketing Specialist and currently working as a digital marketing intern at Prime One Global.