Level-Up your Instagram Bio through these 10 ACTIONABLE steps.
Are you being unable to IMPRESS your Instagram viewers for years…? You did nothing wrong but you got some wrong IDEAS.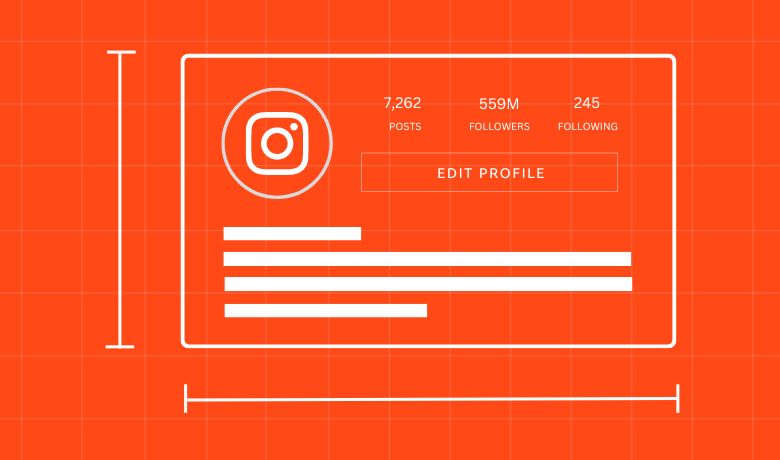 Concerning social media, your page's first impression is the Key element. The audience who visits your profile for the first time concludes with your content by witnessing your page's BIO. You may have excellent content but if you don't have an informative bio which attracts an audience, your insights might hit the BOTTOM line. To prevent this disaster build an attractive and clean INSTAGRAM BIO by using these key factors and bio ideas.
-KNOW WHAT'S INSTAGRAM BIO
Most Instagram users don't even realize what an Instagram bio is..? Instagram Bio is a segment that defines your profile information shortly to your visitors within 150 characters of capacity. It contains multiple sections such as,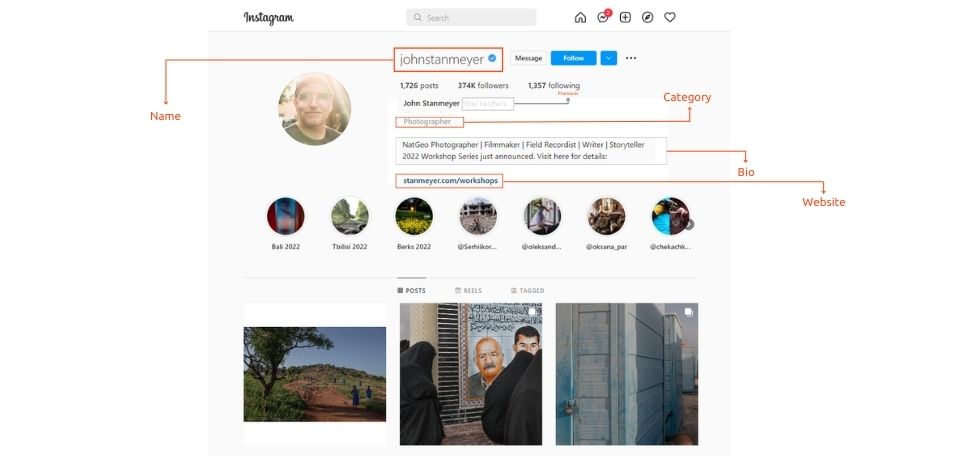 Name
Category
Pronouns
Bio
Website
Now here we go !
10 Easy Ways to Write a Unique Instagram Bio
Take your Journal and start writing notes.
Of course I know, you definitely have a profile name for your instagram page. But check that, Is your name finely combined with your profile and Have you used any searchable keyword or any service title of your page…? If not Follow these steps to create a noticeable Instagram profile name.
Find a Suitable Name that represents your Brand or give your full name.
Let a nice space and don't add any emojis or emoticons.
Mention your job title after the name.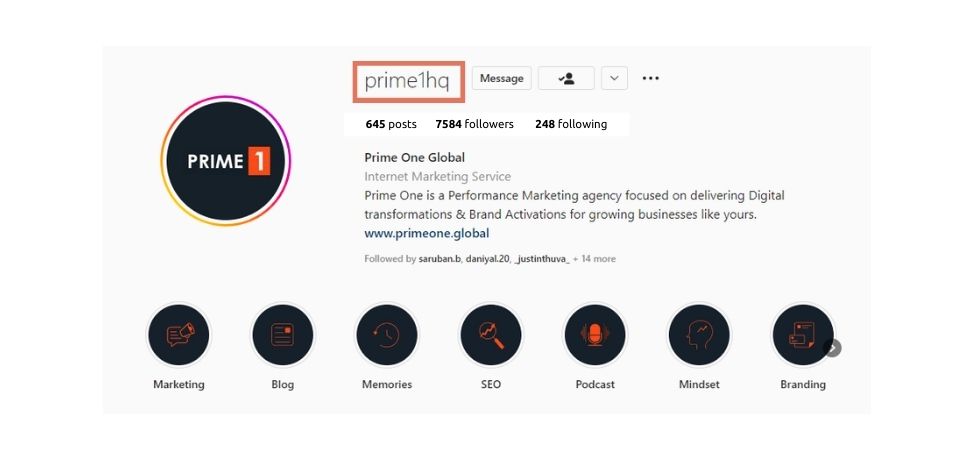 By giving your full name along with your job title or Brand name with the service you provide, you can increase the chance for people find you when they search. Also it introduces about you and your services to new visitors who visits your profile via algorithms.
For Example, consider that you're a Fitness Coach and your name is John Fredrick. So your Instagram profile name would be "John Fredrick – Fitness Coach". Now people can easily found you when your profile name appears while they type keywords in the search bar, Because of you mentioned that you're a fitness coach, people immediately tap on your profile, even before they hit search.
When you don't let audience to know about your services how would they determine whether your page is necessary for them or not…? Giving information about your services can help your audience understand what exactly you do. Before you mention your services you have to know who's your target audience and make sure that they get the information correctly. To achieve this prepare a list with these data.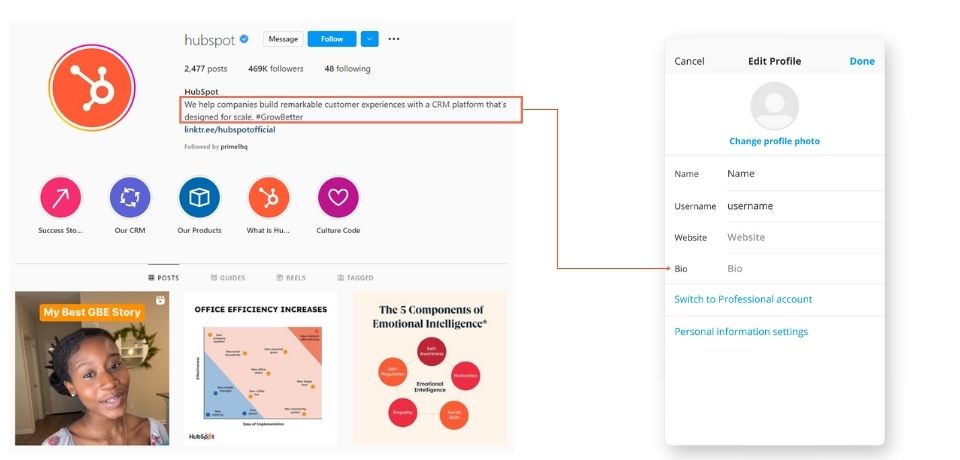 Services you provide.
Your target audience.
and then index a service with the high demand and huge audience. after all, "tadaaa," you got the Niche statement to put in your instagram bio.
After people entered your profile they'll be definitely curious about your achievements or some fun facts about yourself. By mentioning above details you can hold up your audience and lead them to take a look at your informative profile. Moreover you can develop your Authority by telling people about your achievements & this may increase your reputation among the audience.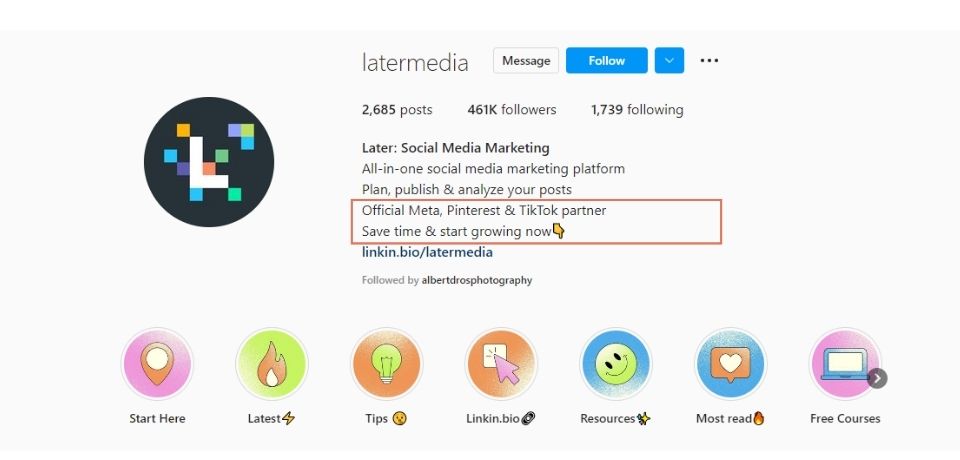 For example mention about your YouTube channel If you have one with some millions of subscribers. So the audience will become curious about, why you're having this much of followers, then they'll conclude that you have something valuable. From this attention You've gained you could increase your followers.
Web pages are the most mandatory things when it comes to marketing your services through social media. Would you prefer to easily tap on some text and order something or physically approach a restaurant and buy a pizza after waiting in an aisle for hours…? Think about it. Obviously you'll choose first option when you have really tight schedule. To make people instantly buy your service with no effort immediately after they've noticed your service, You should have a website which is providing your services to the customer.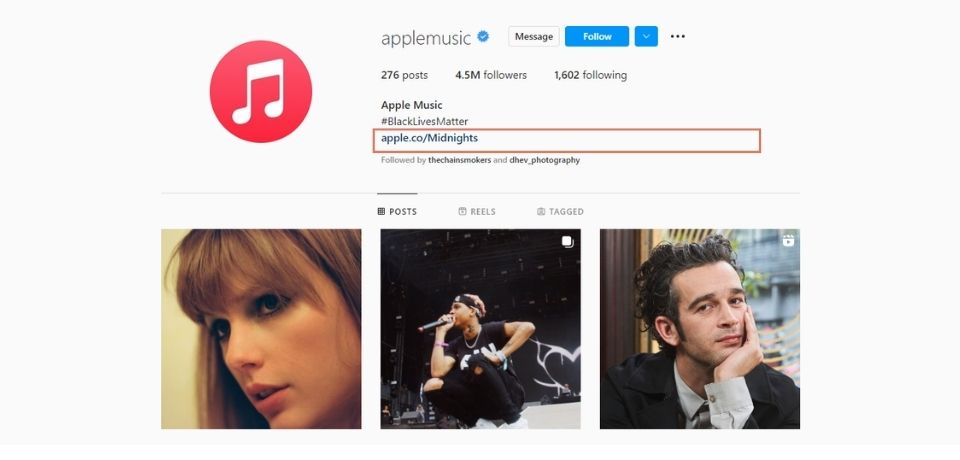 In other words, If you want to make sure that your audience are scrolling around rest of your social media profiles, you should leave a link beneath your instagram bio.
Unfortunately instagram allows users to mention only one link in their instagram bio. But don't worry you can use tools like LINKR.BIO to provide all of your social media links through one autogenerated link.
Humans can be stimulated by asking them to do something which is they're hesitating to do. Yes! you can ask your audience to do something by indicating your link. But you have to be aware of what you're asking. Your call-to-action segment should related to the type of the link you mentioned.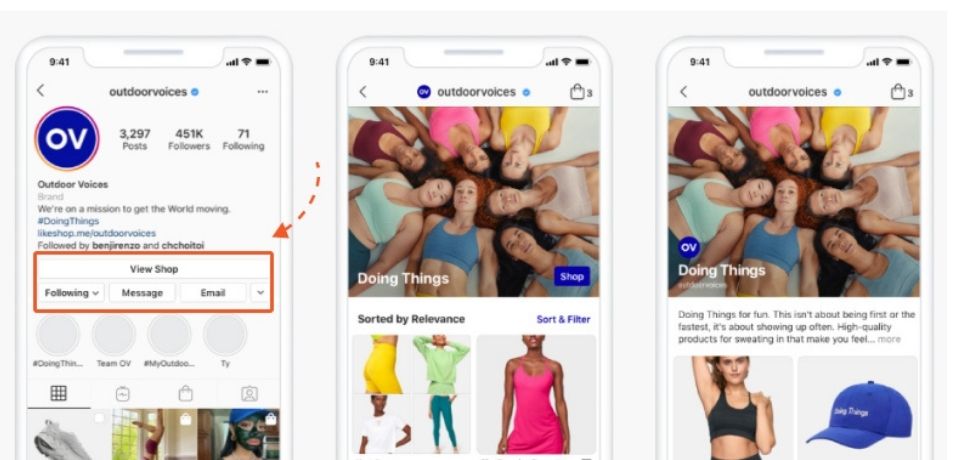 For example, If your link is about to direct your audience to a shopping page, Then you should mention an action like "click to shop your favorite one". If your website is providing some educational resources then consider adding statements like "learn how".
Apart from above 05 additional tips I'll explain 05 special tactics for help you to stand out from some traditional pages.
This is one of the common mis consumption that only providing your service information intentionally in your instagram bio is enough. It's not like that, Instagram algorithms can detect and recommend your page to the suitable audience when you've categorized your page by customizing the additional profile settings.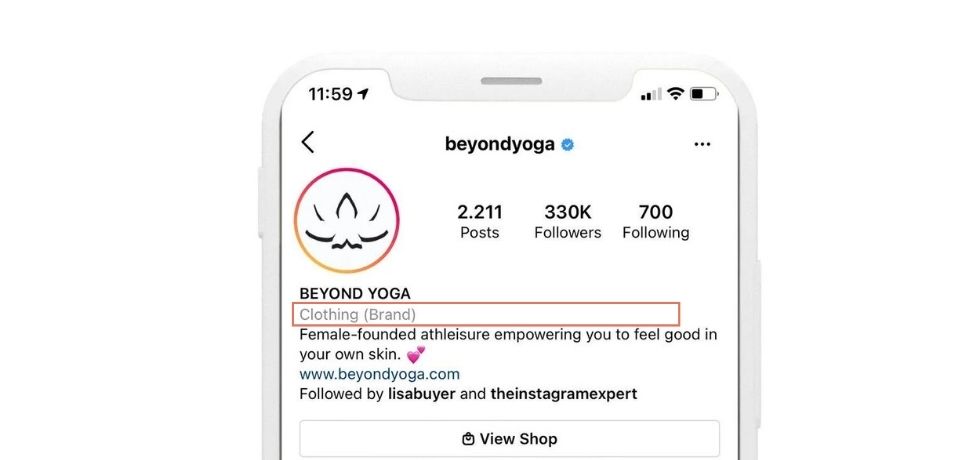 And also it allows your audience to recognize what kind of page is this by just a glance. You can customize your page's category through profile editing options.
Do you like to read a book or article that having sentences here and there with no layout or order..?Who loves to read such kind of mess. That same thing can applicable for instagram bio. Because no audience wants to even look at a chaotic unprofessional instagram bio.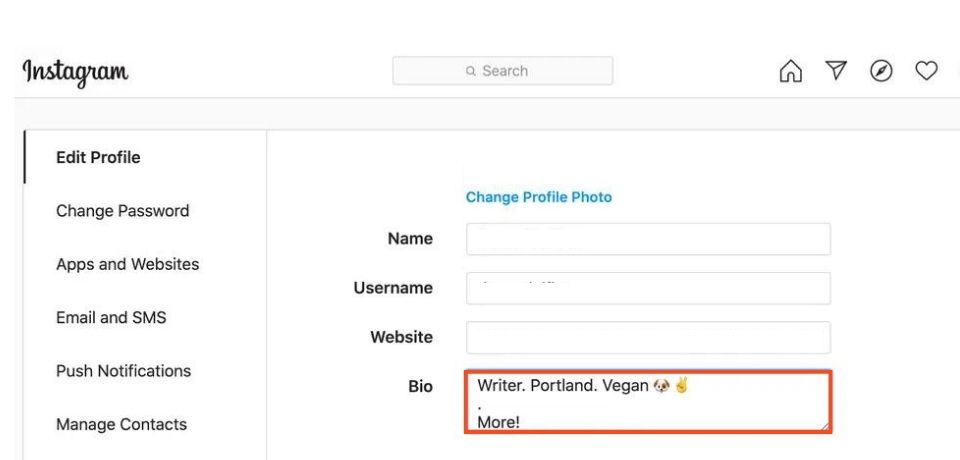 Arranging your bio line by line downwards can improve the possibility of audience tapping on follow button. And also it gives a clean and high professional look to your instagram bio.
Being so colorful is an indication of Happiness and Positivity. When people saw multiple colors they can immediately feel a positive vibe inside them. So make your audience's day by adding colors to their mind. Most importantly Emojis shows the clear idea of what that particular line is about, even before they fully read it.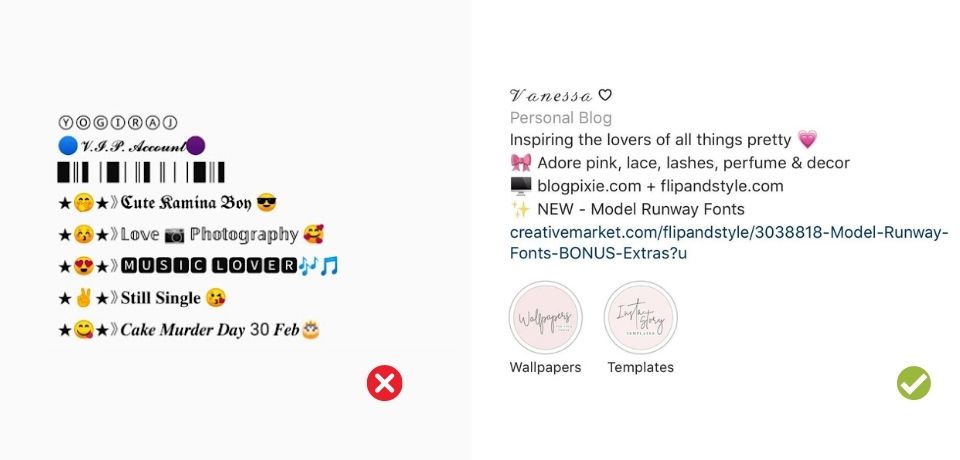 Because of Instagram allows one user to create numerous accounts, Most of you may have multiple accounts for various purposes. Link them to your instagram bio with the additional information about it. Sometimes you might have your own instagram profile, while you're managing your business profile. In this case you can tag your personal profile in your business page with the declaration of FOUNDER or OWNER.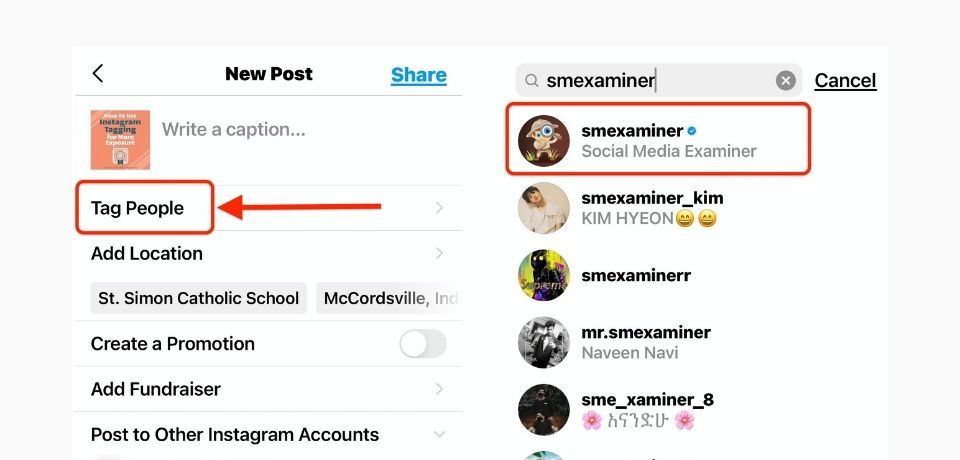 Most of the people put their achievements and memorable events in the Instagram stories. Approximately 86.6% of Instagram users post stories in a Daily basis (EarthWeb 2022). Story highlights are more convenient that audience can easily summarize your achievements with some TAPS. So utilize your stories to inspire audience by consciously grouping them in to Highlight.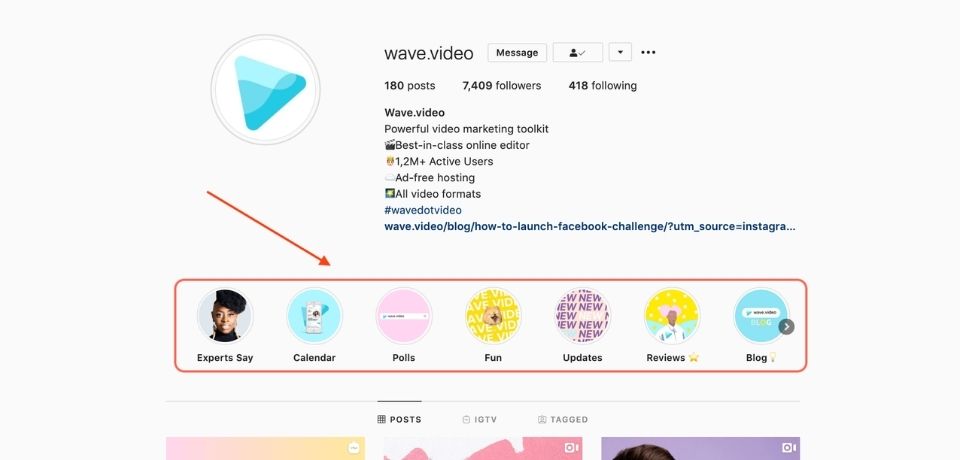 Unlike disappearing Instagram stories, Highlights can last until you remove them. Don't forget to add a unique cover for your highlights.
Sample Profile to completely understand the ideas.

Have a look at above Instagram profile. Alex Costa is a men's fashion influencer. See how perfectly he arranged his Instagram bio.
In the first line he mentioned his name which is Alex Costa.
Then he properly added his niche and conveyed it by letting audience to filter those topics through dividers.
In third line he linked his other business profiles and brand profiles. By mentioning this he influence audience to look out his brand ForteSeries. This is a form of promoting a brand, because majority of his audience know him as a fashion influencer not as a brand owner.
At the fourth line he put his achievements which are his Youtube & Tiktok followers count. Through adding these he make his reputation increased in audience's mind unconsciously.
Then in next line he gave his E-mail address to allow other international brands approach him for paid promotions.
 In the last line you can witness a link which directs audience to the page which contains all of his social media profile links.
 I'm not recommending you to have a profile exactly looks like this. This is an Example, And you should use your own ideas and words to structure your Instagram bio.  
Concluding Tactics.
It doesn't matter how beautiful and attractive is your Instagram bio, If you don't have the excellent and informative content, It all will become useless. Use above Tips and Tricks to excite your audience and to make them follow your page through your impressive Instagram bio. Have a nice day.
Share this Blog in your social media feeds If you found this helpful & want to remember every time when you designs your Instagram profile bio. Let me know in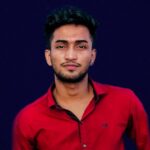 I am Sritharan Nithurshan a Content Creator. I graduated from Technical College Vavuniya in the discipline of Network technician. And also I've finished Fsc in Medicine at Azerbaijan Medical University. I am officially fulfilling the role of Content creator currently. A passionate storyteller and writer who is enriched with full of advanced technical knowledge.