The world of e-commerce is continuously changing with new technological advancements and market dynamics, where the future of online retail is poised to take on exciting new forms. In this digital landscape, consumers can shop anywhere at any time. Today, not Genz or millennials prefer to shop online, everyone does. In this competitive landscape consumer behaviours and patterns continuously evolve to change, So in order to compete with the top brands, it's essential to outshine your competitors. As we approach 2024, it's crucial for business owners and entrepreneurs to know about the e-commerce trends. In this blog post let's explore the top transformative e-commerce trends that promise to shape the e-commerce landscape in 2024.
Top Ecommerce Trends to Watch Out in 2024
Voice Commerce: Optimizing for Voice-Enabled Online Shopping
In recent years voice searches have become more popular with the rise in digital voice assistants. Voice-activated devices like smart speakers and virtual assistants are becoming increasingly popular. According to Narvar, 51% of online shoppers use voice search to research products, while 36% use shopping ads to add their products to relevant shopping lists.  E-commerce businesses are integrating voice commerce into their platforms, allowing customers to place orders and get product information using voice commands.

Businesses should focus on optimizing their product pages for voice search. Pro tips to optimize voice search,
Focus on natural language patterns and conversational queries
Integrate Long tail keywords for voice search queries
Implement schema markup
Optimize for Local SEO
Embrace voice commerce within your e-commerce marketing strategy to stay ahead in the competitive landscape.
Mobile Commerce: Dominating the online sales with Mobile Shopping
Mobile shopping has been on the rise for years, but in 2024, it will become even more crucial. Customers always prefer to purchase anywhere at any time. It's important for business owners to optimize their websites for mobile devices to provide an excellent customer experience. Because delivering a great mobile shopping experience helps customers to purchase the products in just one tap. 

Make your website mobile-friendly by streamlining the checkout process, reducing the page loading speed and optimizing your content fit for smaller screens. Investing in Mobile commerce will be a solid long-term return to the businesses.
Augmented Reality: Embrace AR to visualize purchases
One of the biggest challenges for online customers is that they can only try out the product after they make a purchase. Mostly consumer behavior depicts that a consumer gets satisfied when he/she can touch, feel and try before making a purchase. But it's not possible in eCommerce nevertheless, Augmented Reality is revolutionizing the way consumers shop online. Augmented Reality allows shoppers to get an immersive shopping experience by trying the products before purchasing as if they were in a  brick-and-mortar store.

AR is more popular in the fashion, beauty and home decor industries. With Augmented Reality, shoppers can virtually try on clothing, visualize how furniture would look in their homes, or even see how makeup products will appear on their skin. For example, Shopify AR allows customers to get an immersive shopping experience, they show their products in a virtual environment before buying to make sure whether the products fit or not.  In 2024, we can expect to see more e-commerce platforms incorporating AR features to enhance the shopping experience, reduce returns, and boost customer confidence.
Tapping into Online MarketPlaces
Marketplace has already set a trend and dominated the e-commerce industry. For example, Amazon and eBay have already established their presence in e-commerce and continuously deliver the digital experience to their customers. These platforms provide businesses with a huge customer base and more selling options which can save and earn more money for businesses.

Moreover, these platforms help businesses to bridge gaps between physical retail and digital stores. Tap into the marketplaces to leverage your customer base and revenue.
Q Commerce Growth – Enhance Customer Experience with Quick Delivery
Quick commerce is more popular after post covid. It focuses on last-mile delivery which is transforming the online business. The best example of this trend is online grocery or food stores. It's driven by customer demand for quick and convenient delivery options. This trend aims to enhance customer experiences by offering quick delivery of products, foods, or any other item.  Most customers preferred to receive anything less than an hour. 

Today online users prefer Quick commerce businesses to buy products and services. For example with the rise of Uber, and Pickme customers expect to receive orders within an hour. So,  businesses should take advantage of this trend and are expected to join hands with local delivery services to provide quick deliveries to their customers and to gain more revenue. 
Green Commerce – Focusing on Environmental Sustainability
Consumers are continuously concerned about the environment, they truly care about the ethical and environmental impact of their purchases. They focus more on eco-friendly products and ensure that they are purchasing from a brand that is conscious about the environment. 
As per Nielsen's study, 66% of global consumers are willing to pay more for products from brands committed to positive social and environmental impact. So to align with these environmentally friendly practices businesses should focus on sustainable packaging (recyclable and biodegradable), lower carbon emissions, and ethically sourced products from suppliers.

In 2024, it's crucial for businesses to focus on sustainable goals to attract environmentally conscious customers and to stand out from the competitors
Social Commerce – Prioritizing the Power of Social Media
As you all know, social media is the next big thing that revolutionize the industry. Social media platforms are evolving into powerful sales channels. Nowadays most consumers spend more time on social platforms like Facebook, Instagram, and TikTok, they browse to search e-commerce marketplaces or to buy directly products on these platforms. 

Social Commerce allows users to get a shoppable experience by allowing them to purchase without leaving the platform. Building a strong social presence will hello businesses enhance their brand identity and awareness which drives more leads to the business.  Social media strategy is a core part of your marketing strategy. Create attractive visuals, videos, and engaging content to build your identity on social media. E-commerce businesses are expected to leverage social commerce more in 2024 by integrating shopping features and advertising options.
Embrace AI and Machine Learning
Artificial Intelligence and Machine Learning will continue to play a pivotal role in e-commerce. By analyzing customer data, AI can provide highly personalized shopping experiences. Al continuously gathers vast data about customers such as how they shop, which items they purchase most, which pages and platforms they use and what emails they open. Machine Learning analyzes these data and provides tailored product recommendations, customized marketing messages, and even chatbots that can provide real-time customer support.

E-commerce businesses that invest in AI will not only enhance customer engagement but also boost sales.
Subscription Services – Rise of Subscription-based model pricing and membership programs
Subscription-based models are becoming increasingly popular. Customers love the convenience of regular product deliveries, whether it's meal kits, clothing, or skincare products. E-commerce businesses that offer subscription services can build loyal customer bases and predictable revenue streams.

Future of Ecommerce in 2024 and Beyond
In conclusion, the e-commerce landscape in 2024 will be shaped by technology, sustainability, and changing consumer preferences. 2024 promises to be an exciting year for the e-commerce industry, with these trends shaping the way businesses operate and consumers shop. To stay competitive, e-commerce businesses should remain adaptable and keep an eye on emerging technologies and consumer preferences. By embracing these trends, businesses can continue to provide innovative, convenient, and personalized shopping experiences for their customers while staying ahead of the competition in the ever-evolving world of e-commerce.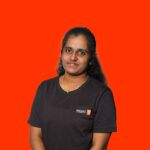 Hey, this is Verginiya Patrick, Senior Manager - Enterprise Digital Marketing and Operation, with extensive experience in developing data-driven marketing campaigns and strategies, successfully managing marketing teams, and monitoring the performance of digital marketing campaigns.
Read More