Introduction
The direct-to-customer (DTC) model business is growing tremendously and it has revolutionized the retail industry. According to eMarketer's study by 2024, the DTC market is predicted to grow by over $160 billion.
However, there is no doubt that 2024 will likely provide more challenges for DTC businesses seeking to expand. In this article, we will cover What is DTC E-commerce, its pros and cons, examples of successful DTC brands and their strategies to overcome common challenges and stay on top.
What is the Direct to Consumer (DTC) E-commerce model?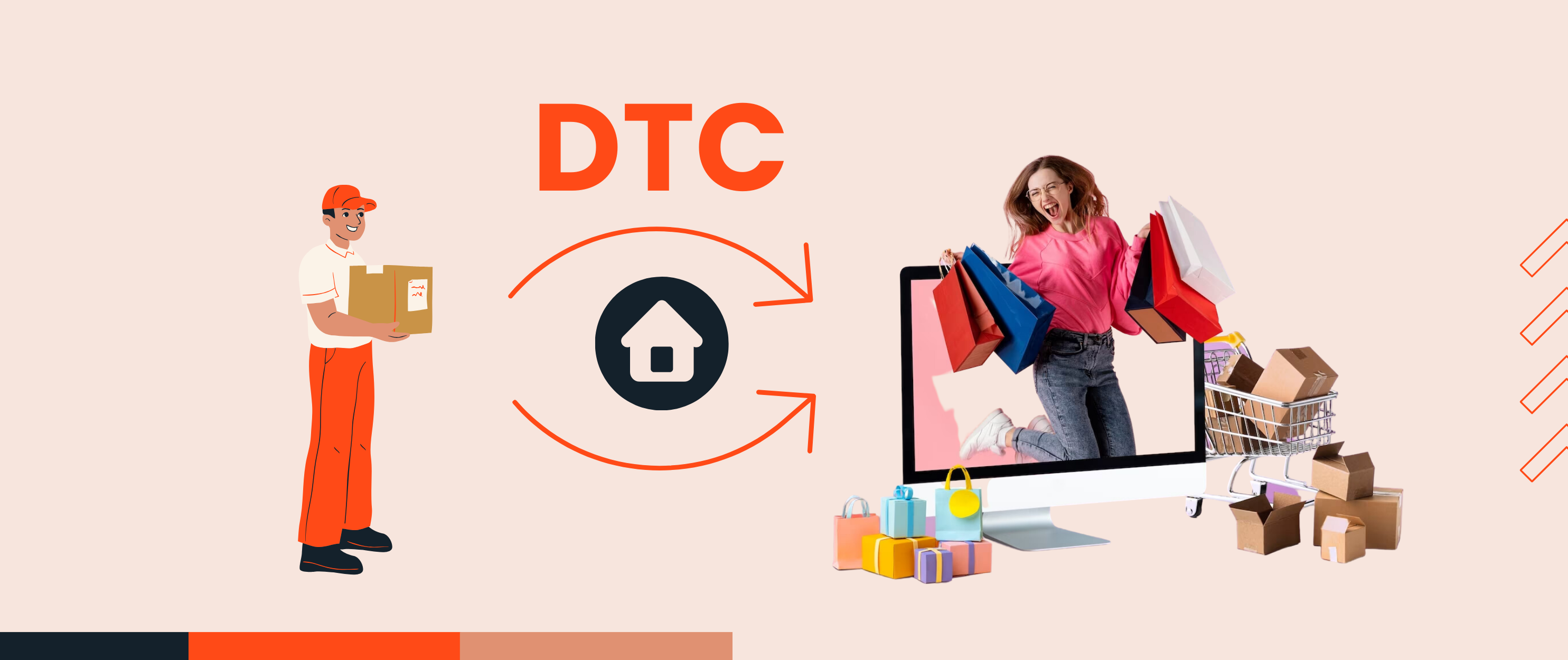 The direct-to-consumer e-commerce model is an online retail model where brands sell their products directly to their customers through their online platforms rather than using third-party intermediaries or brick-and-mortar stores.
In the traditional retail business model, the product reaches the consumer through the manufacturer to wholesaler to distributor to retailer and finally in the hands of consumers but the DTC model bypasses the traditional distribution channels and builds a direct connection with their audience.
The main goal of the DTC business model is to build long-lasting relationships with customers by understanding their needs and delivering personalized experiences to satisfy their needs. DTC's business model is solely responsible for the entire customer journey starting from product development, marketing, sales and customer support.
Benefits of the DTC E-Commerce Model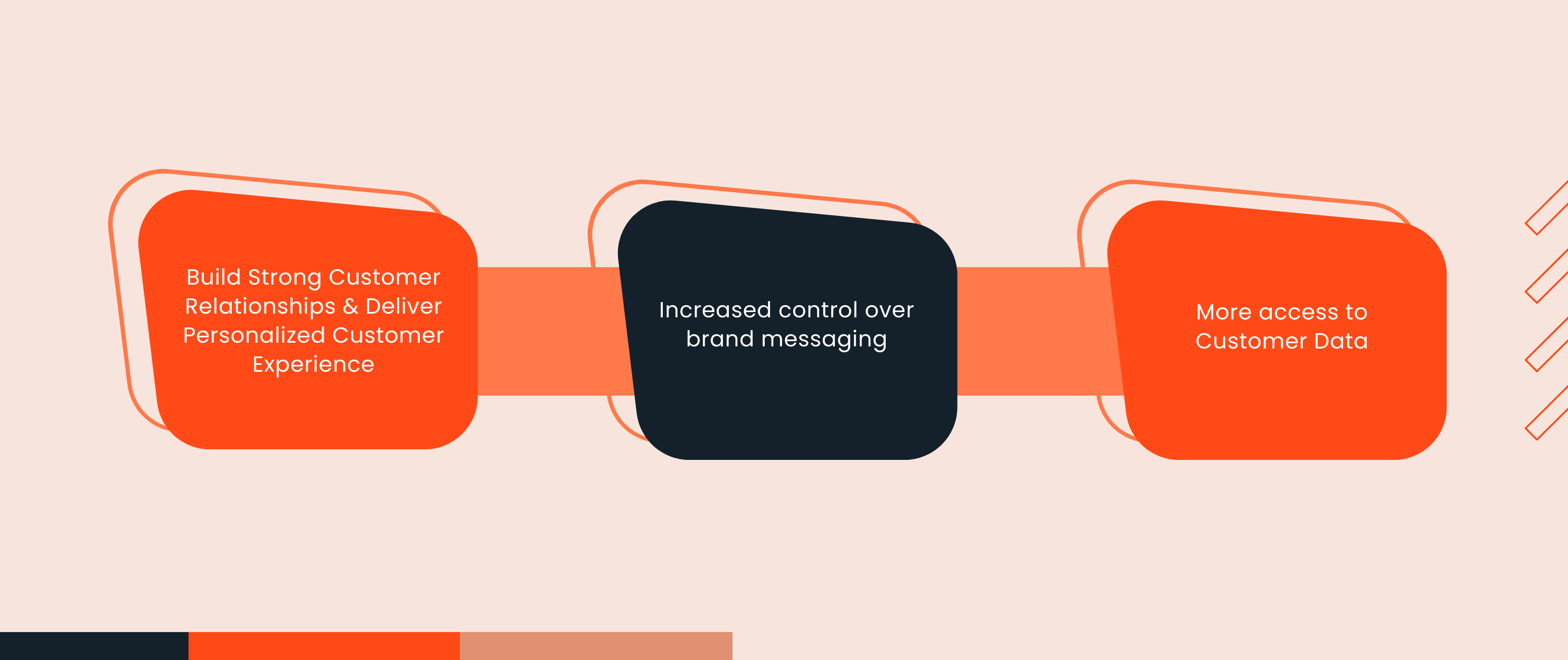 DTC E-commerce model offers numerous benefits to the brands to compete in the digital landscape. Let's look into the key benefits;
Build Strong Customer Relationships & Deliver Personalized Customer Experience
DTC e-commerce allows for more personalized interactions with customers, you have full control over your customer's experience. DTC Brands have the opportunity to gain an in-depth understanding of who are their customers, interests, preferences and their purchase behaviour. By analyzing this valuable customer data, brands can tailor their marketing efforts to individual preferences, fostering stronger customer retention and customer loyalty.
Increased control over brand messaging
Unlike traditional retail, DTC has full control over pricing, customer data, product, marketing, sales, brand and reputation which makes them stand out from the competitive landscape. The main core advantage of DTC is to craft their own brand's voice.
More access to Customer Data
For many years manufacturers relied on retailers to get access to customer data, but in the age of e-commerce, customers purchase directly from the stores, where you are able to gain valuable insights about your target audience. So based on the insights you can plan your marketing efforts and satisfy the customers' pain points.E
Top 5 Examples of DTC Brands That Are Excelling
Let's look at some rocking DTC brands and their successful marketing strategies to
Allbirds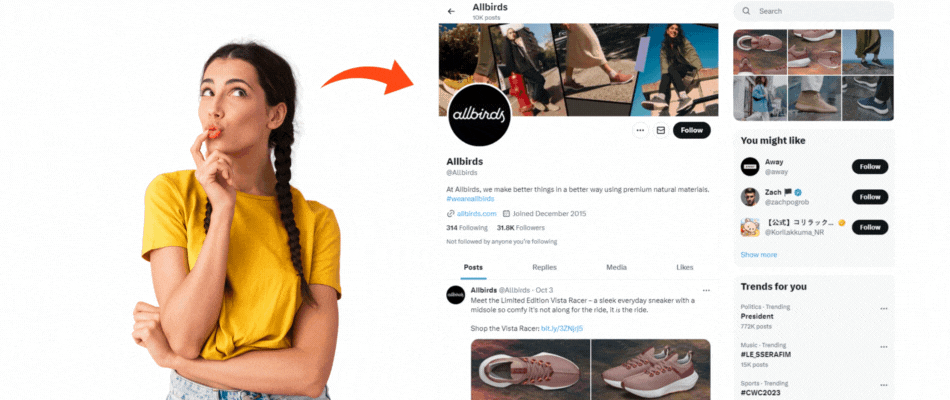 Allbirds is well known for producing eco-friendly fashionable footwear for men and women. They prioritize direct sales through a user-friendly online shopping experience. Recently they have launched their own app where they have created a space to have direct communication with their customers and deliver bespoke experience overall.
Warby Parker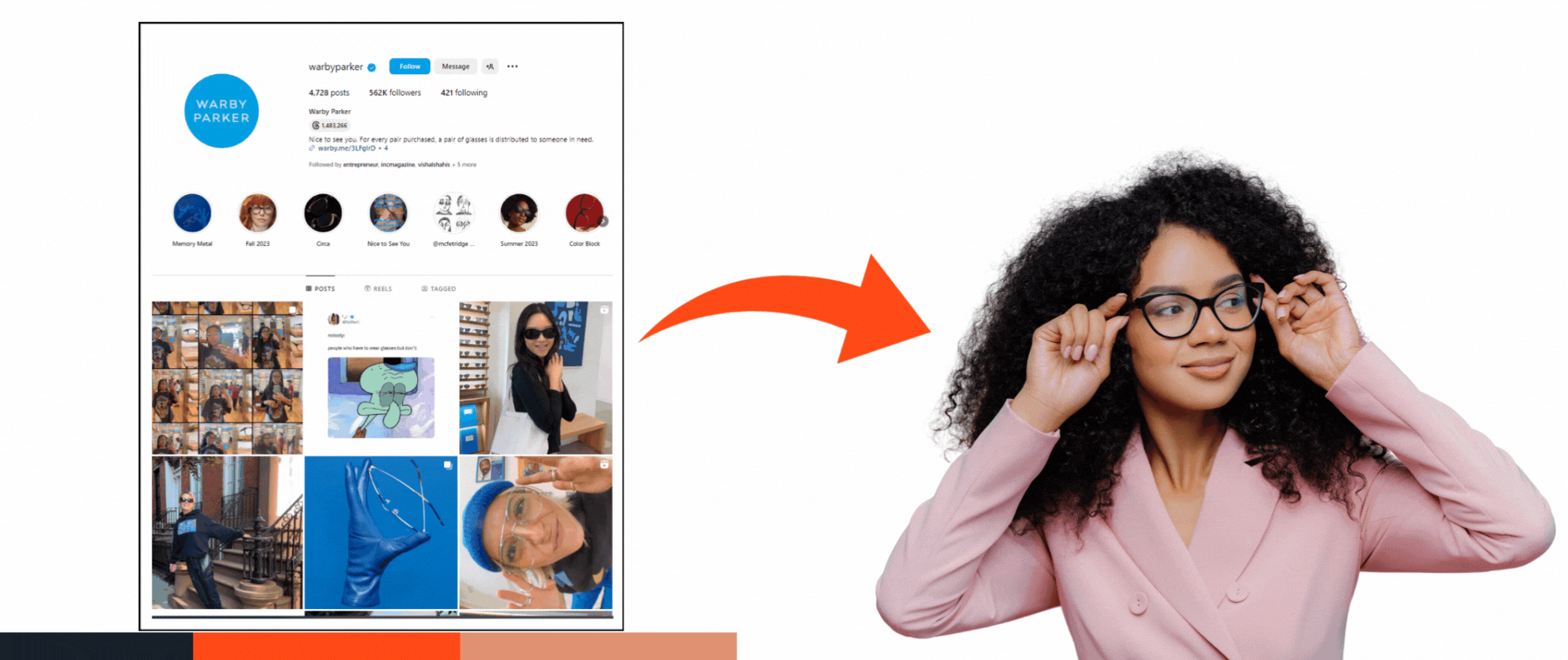 Warby Parker has been a market leader in the eye industry for more than 10 years and revolutionized the traditional eye industry by offering affordable elegant glasses through their online platform. Warby believes that it's unnecessary for you to make repeated visits, to the optometrist to find the frames that suit you, so to improve customer experience, their in-house team decided to make chic frames for contemporary consumers, where they can try those frames from home and they ship them for free. This unique feature allows them to build a convenient shopping experience for their customers.
Dollar Shave Club
Dollar Shave Club has transformed the male grooming market by delivering men's razors and grooming products directly to customer's doors through a subscription-based model. DSC is well known for its witty marketing campaign, the brand has grown out through a viral YouTube funny video that targeted men. They eliminated the intermediaries and supply chain costs and delivered razors at an affordable price. Also, to improve customer retention they targeted a subscription model where the customer receives the product regularly.
Casper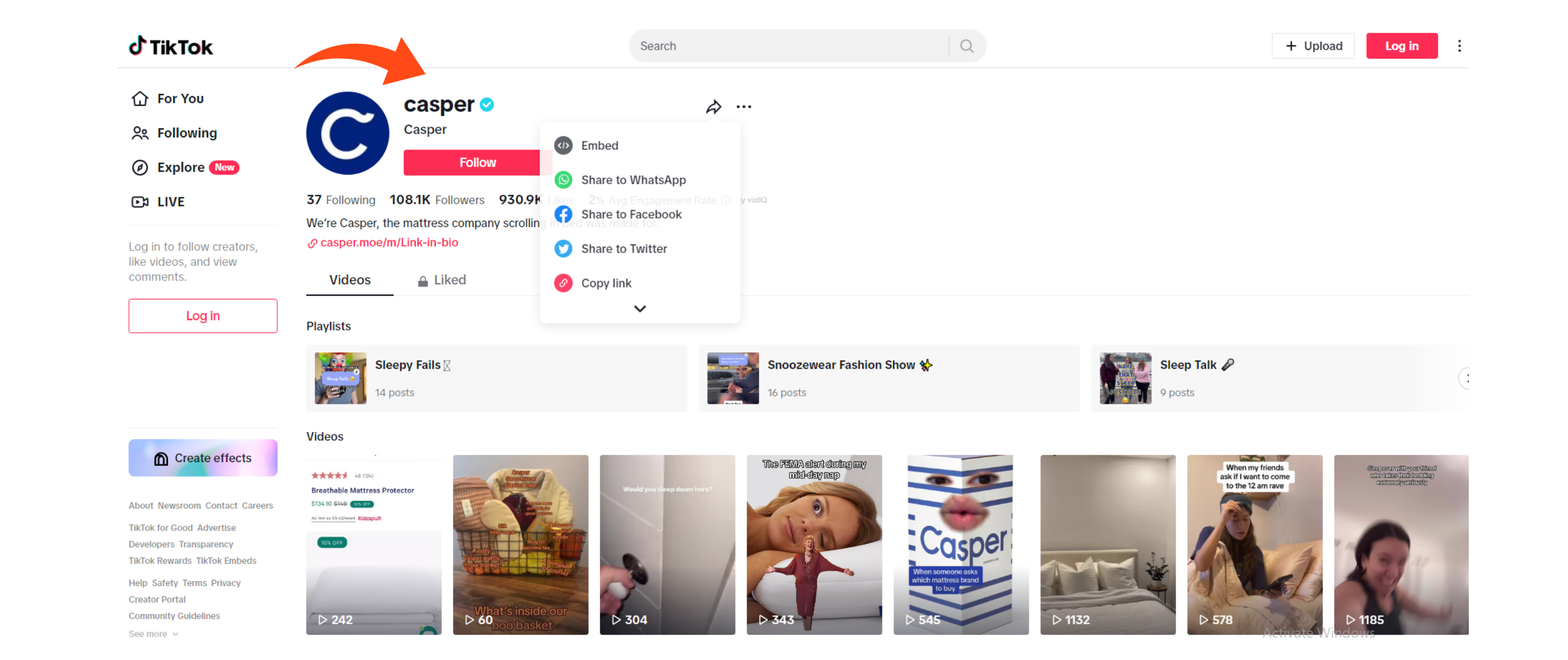 Casper disrupted the mattress industry by delivering the mattresses directly to customers with return policies. This brand has simplified the mattress-buying process and enhanced the customer experience
Glossier
Glossier is a beauty brand that has built a cult-like following. Glossier focuses on building a strong brand identity through social media and customer engagement. By leveraging user-generated content and influencer partnerships, they created a community-driven brand that resonated with their target audience.
Proven DTC Marketing strategies to grow your DTC brands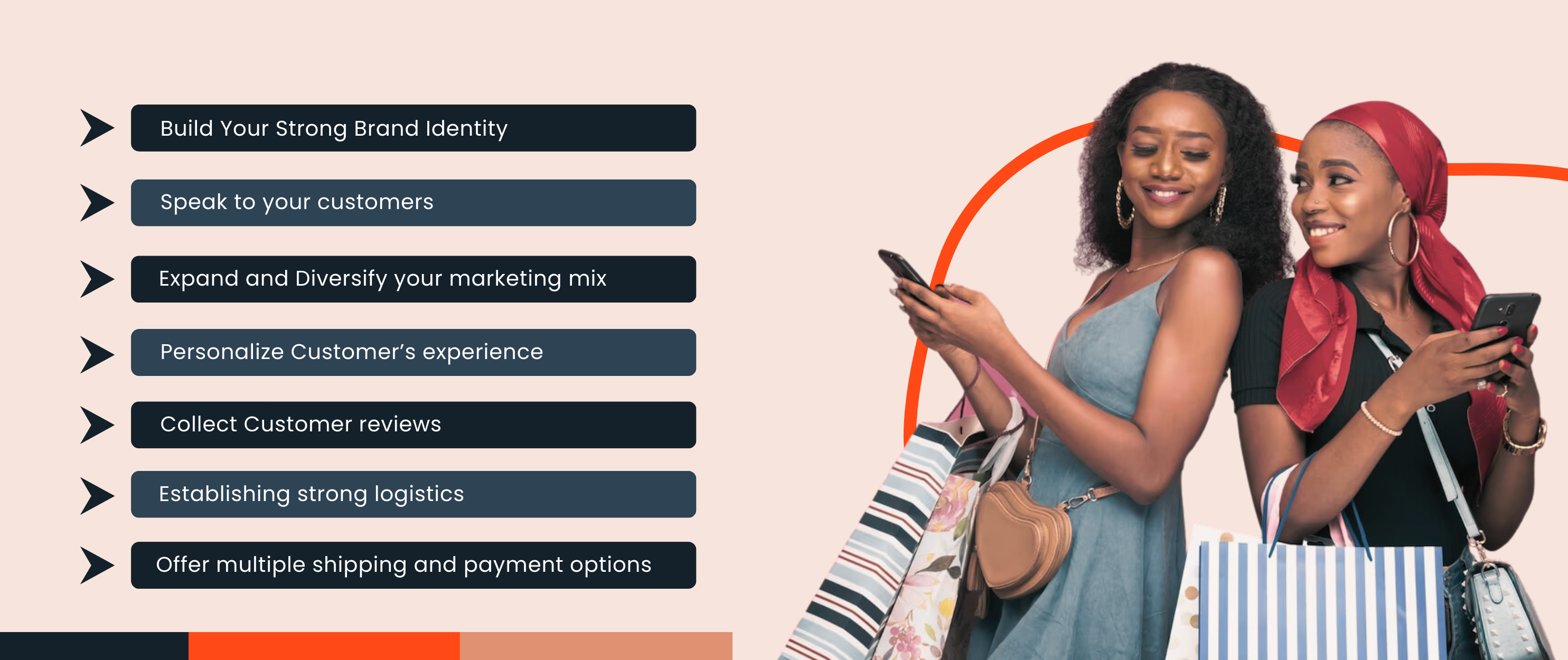 Build Your Strong Brand Identity
If you are looking to expand your business into a DTC business model, you must have a strong brand identity to hook your customers. Your brand image is the core of building an emotional connection with your customers. Generally, customers don't trust the products available online, they always look at whether this brand is trustworthy or not. So it's vital for brands to build trust among the customers with a strong brand identity. However, if you have a strong brand image you must ensure that it's consistent across all marketing channels which will make customers recognize you.
Building a strong brand identity is essential. With fierce competition in the DTC E-commerce market, brands must stand out by creating a compelling brand story and values that resonate with their target audience. This will help build customer loyalty and differentiate the brand from competitors.
Speak to your customers
Continuously engage with your customers through surveys, feedback forms and social media to identify the customer interests, pain points and expectations. Providing outstanding customer service can set DTC brands apart. Quick responses, helpful support, and hassle-free returns build trust and loyalty.
Expand and Diversify your marketing mix
Market your brand through a diversified marketing mix such as social media, connect with influencers (influencer marketing), content marketing and paid advertising to build brand exposure and reach a larger audience.
One of the proven ways to build trust with your target audience is through user-generated content. Encourage customers to share their reviews and experiences about the brand which will help to enhance trust and credibility.
Personalize Customer's experience
Personalization is the biggest weapon to build a closer connection with customers. DTC brands should invest in personalization to stay ahead of the competition. Customers want to feel them as special. So to improve their customer experience offer product suggestions based on their individual preferences, which makes them unique and feel that they are getting what they want.
Collect Customer reviews
Encourage customers to post positive reviews and leave testimonials on the website and other online platforms. These reviews create a positive image of the brand and influence the prospect to make a purchasing decision.
Establishing strong logistics
DTC brands can greatly benefit from collaborating with e-commerce logistics providers and utilizing technology to ensure inventory management, efficient order tracking and quick delivery.
Offer multiple shipping and payment options
Don't restrict your customers with limited payment options and shipment methods. Offer various shipping methods from express to standard and provide more secure payment options.
Elevate your DTC experience in 2024
In summary, DTC E-commerce is not just a trend, it's a transformative approach that reshapes the retail market. It empowers brands to build a direct connection with customers, fostering customer loyalty through delivering personalized shopping experience and leading to improved revenue.
 If you want to improve your DTC marketing experience and scale your business in 2024? DTC brands continuously need to innovate, embrace creativity,  data-driven strategies into their business model to stay ahead of the curve.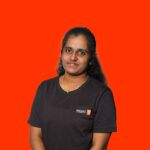 Hey, this is Verginiya Patrick, Senior Manager - Enterprise Digital Marketing and Operation, with extensive experience in developing data-driven marketing campaigns and strategies, successfully managing marketing teams, and monitoring the performance of digital marketing campaigns.