''The faster your service is, the faster you gain more loyal customers.'' 
Traditional shopping can be challenging. Sometimes they work beautifully for you, and sometimes not!
While it may be difficult to pinpoint the exact easiness and complication of both online and traditional shopping, let the simple question down below make you choose your willing answer!
What is your style of buying & selling online, '' the e-Commerce way or the traditional way?''
While starting with a typical question. This might be a little confusing whilst helping you figure out the genuinity of your purchasing style! Here, the question being simply asked is, would you rather go for the online shopping way or the traditional shopping way?
From your point of view, the answer would preferably be, Yes, the e-Commerce way! Therefore, '' you & me,'' would definitely pick online e-Commerce, since we are moving towards the 22nd century.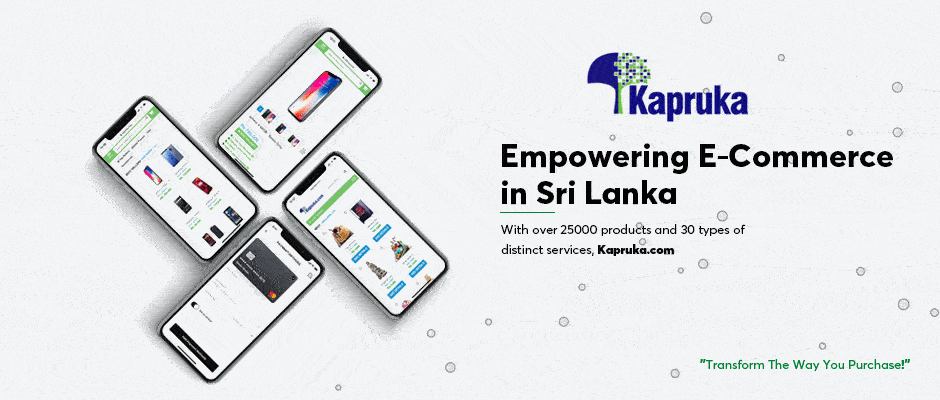 The current generation of ours has let e-Commerce penetrate easily into a huge success, you know this fact very well perhaps!
Besides, as you know this has taken over the world, in contrast, almost half of the population is not willing to purchase in the traditional way these days.
We happen to see this every second around us. The more you feel comfortable, the more you tend to shop, that is why shopping malls are planned in such beautiful ways!
What are the factors every e-Commerce owners need to be sure of?
Customers are satisfied with what they pay.
Again satisfaction ( to operate the purchased product) "A business's first priority should always be customer satisfaction."
At every point being updated about the purchase and shipping process
Before you figure out Sri Lanka's Top 20 fastest growing e-Commerce sites, let this article make you even more interesting hence, knowledgeable with the following '' Did You Know,'' facts about the e-Commerce world, that would probably keep you awake all night wondering!
In 2012 Paypal made $4,423 in transactions per second: Making it one of the world's best online payment solutions without actually giving up your credit card information.
E-commerce actually began in 1979: What Michael Aldrich did was, ( An English inventor who brought the concept of e-Commerce) he connected a domestic television with a landline to make online shopping, in the 1990s before the internet became famous.
The first-ever e-Commerce website was Amazon, which launched in 1994, however, it did not make any profit for the first seven years. (so does most any business)  Today, it is being known as one of the best e-commerce sites in the world!
Take a look at the '' Top 20 fastest growing e-Commerce sites in Sri Lanka,'' that are subsequently ruling the name and your expectations in fulfilling your online purchasing.
These e-Commerce startups have been creating a healthy economy for the  Sri Lankan market for the past complete years. Why do not you stay updated with the trending e-Commerce sites in the nation to make your purchasing more easy & informative!
01. Kapruka.com
"Transform the way you purchase!"
Imagine it is your special one's birthday, you are living in the United Kingdom & want to gift your loved one your favourite cake!
Here, comes an all-set experience of a combination of love & desires along with the professional online gift delivery service in international standards global shopping. Kapruka.com!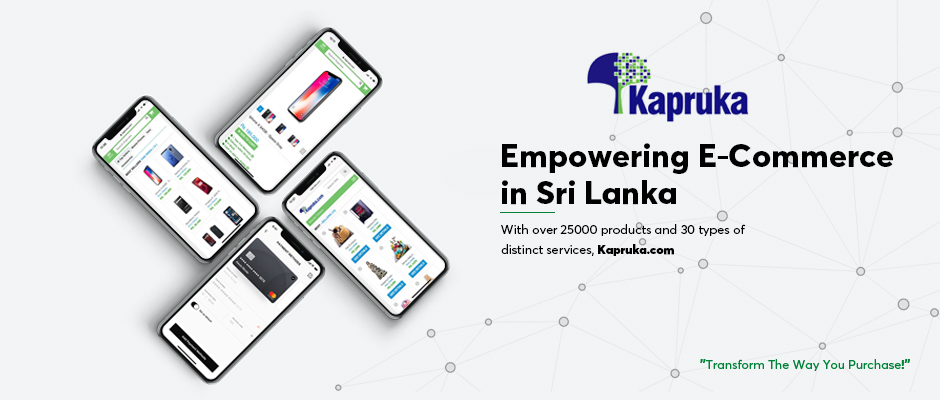 Dulith Herath Founder & Chairman of Kapruka.com began his career with Kapruka in 2002. Being a Sri Lankan born, he did his schooling at Royal College Colombo, later on graduating from the University of Kentucky.
He made his way in success over the past 16 great years! Over the past business years, Dulith was honoured and awarded with the following criteria of awards, making him become one of the top entrepreneurs in Sri Lanka.
Asia Pacific Young Entrepreneur Award, 2013
Eisenhower Foundation Recognition, 2017
CSSL ICT Leader of the Year Award, 2017
 ''Send gifts to Sri Lanka,'' values Kapruka, with over 25000 products and  30 types of distinct services, Kapruka has set a footmark standing in the 20 Fastest growing eCommerce sites in Sri Lanka.
Offering you a huge variety of products such as electronics, homeware, stationery, mobile, cell phones, accessories with a budgeted online purchase.
While letting you easily find all your essentials-  with a single click, indeed! The newest feature '' Kaprukka Global Shop,'' allows you to order from the biggest e-Commerce sites like Amazon, Alibaba, and Flipkart.
02. Daraz.lk
"Quality Without Queues."
The story of a fashion retail shop in Pakistan founded in 2012, becoming one of the 20 Fastest growing e-Commerce sites in Asia.
Have you ever searched an e-Commerce site for your easy purchase with over 2.5 products onboard?
So much in so little time! One of the hottest shocking news that we all happened to hear in 2018 was when Alibaba acquired daraz.lk ( with the key people Bjarke Mikkelsen, Jonathan Doerr) with an unrevealed amount. Daraz.lk is one of the 20 Fastest growing eCommerce sites in Sri Lanka.
If you are an Asian, at least once in your lifetime you might have tried purchasing or else would have visited Daraz.lk.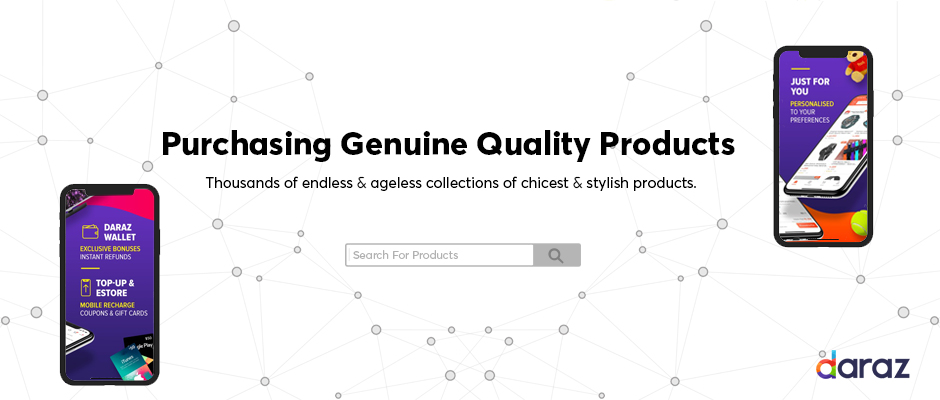 Now acquired by Alibaba, Daraz.lk was founded in the year 2012 by Rocket Internet (a German venture capital company) Right after Kaymu acquired Daraz.lk in 2016, their operations began in Sri Lanka and Nepal.
This is where you all were introduced to the world of Daraz. Since 2015 Daraz.lk has been serving you with the necessary needs in deftly categorised options you happen to see while you click in. Daraz.lk made it is way now in the Asian world.
03. Takas.lk
"All set to buy. Just like that!"
''Sri Lanka's largest lifestyle store.''
Lahiru Pathmalal Co-founder and CEO of Takas.lk introduced the Cash on Delivery (COD service) to the Sri Lankan market.
This young man who dared to fight against his family to reach for what he wanted, was a psychology student in the US.
He decided on quitting his job while being in Afghanistan, wishing to settle back in his motherland! Then he got hired eventually to a different field of job and ended up with the idea of Takas.lk along with Dilendra Wimalasekara & Murtaza Moosajee, making his dream come true company being born.
Takas.lk was ranked as the number one start-up in 2015 by Daily Mirror within the first 3 years of its beginning. It offers a variety of consumer electronics for you.
Takas.lk's goal is to empower Sri Lanka through its culture to make you access anything on spot.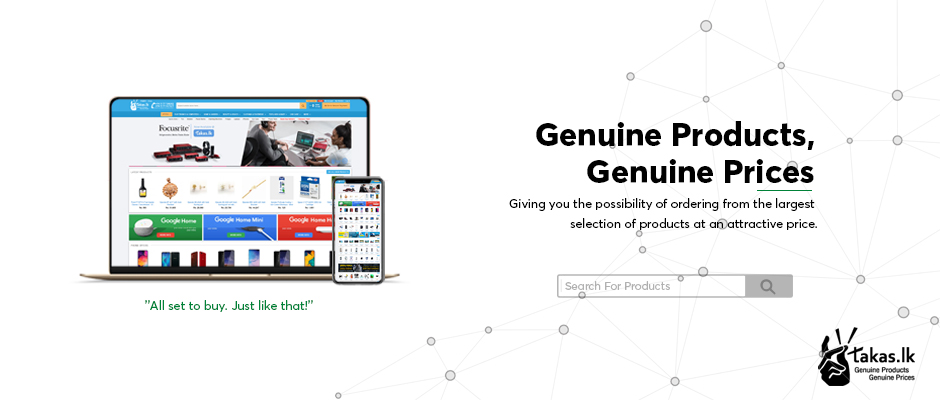 Payments made on Takas.lk are secured via Sampath Bank, Commercial bank & Nation trust bank. Takas.lk offers you premium products, with the best quality, brand new, and quality products. From items with cash on delivery service up to Rs. 50,000.
Since customer service always matters for them, contact can be made through phone, email, social media, and live chat.
Takas.lk helps you to find the best range of electronics goods you are looking for at an attractive price online!
04. Ikman.lk
" Snap. Chat. Sell."
Are you looking for a wide range of selection of popular second-hand items around Sri Lanka? Then Ikman.lk is the right online portal for you.
Founded in 2012 by the Ikman.lk team with over nearly a decade in the online world, Ikman.lk has been conquering your love and desire towards a budgetary purchase ever since 2012.
Furthermore, Ikman.lk was ranked as one of the 20 Fastest growing eCommerce sites in Sri Lanka. Perhaps, in order to sell the products, you have been willing to sell for a long time.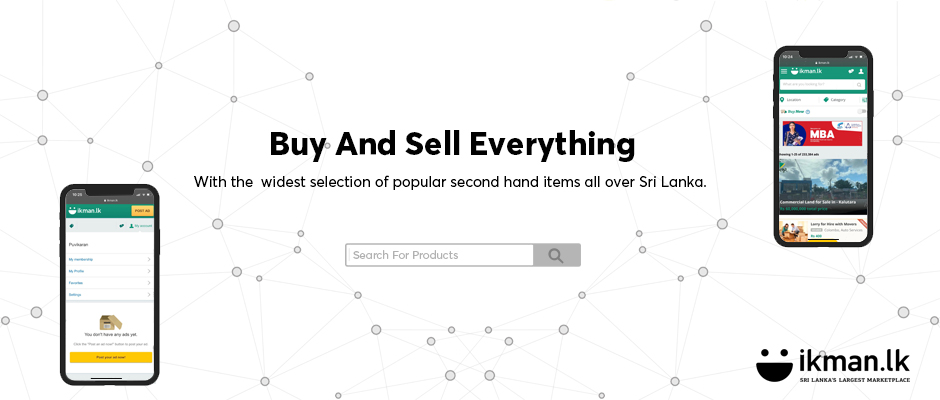 Sign up for free on Ikman.lk with your account and post an ad for your product. Get it sold! It literally takes less than 2 minutes. ( with a step by step guide provided)
If you are looking for the best deals of cars, cell phones,  house properties, computers or even a pet, Ikman.lk is the upright place for your purchase!
The origin word Ikman.lk comes from the Sinhala word ''ඉක්මන්'' meaning quick & fast. Moreover, from Ikman.lk's subsidiary website Ikman.lk jobs  you will be able to find jobs all over Sri Lanka as you desire, everyday being updated!
05. Wow.lk
" Expect more. Pay less."
 A completely owned subsidiary of Dialog, born in 2011 which was found by Reeza Zarook
 Wow.lk was ranked as the highest e-Commerce online start-up back in 2015, officially ranked by Daily FT with an SR score of 77,347.
Wow.lk has been running successfully since now, still holding a top place in Sri Lanka's top e-Commerce sites. Wow.lk is an e-Commerce company actively offering to both international and local consumers.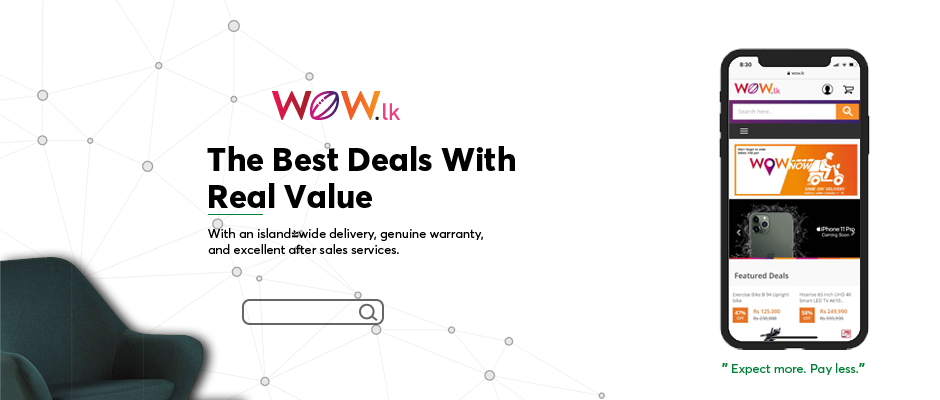 If you are looking to find products and services in seconds, then Wow.lk is the right place for you.
Using your preferred item in "search,"  you can find products across you are willing to purchase.
Although, certain terms & conditions has to be followed! Meantime, you can filter the list of searched products you are looking for, and then contact and buy your preferred product while getting it delivered right away on your doorstep.
With just the simple online purchase way!
06. Wasi.lk
" Your choice is what matters! "
Discounted goods right away at your doorstep! Born in 2013 Wasi.lk was initially started with the objective of a struggle free internet shopping in Sri Lanka, along with the founders Christopher Wijeysoorya & Mirfaz Mohideen!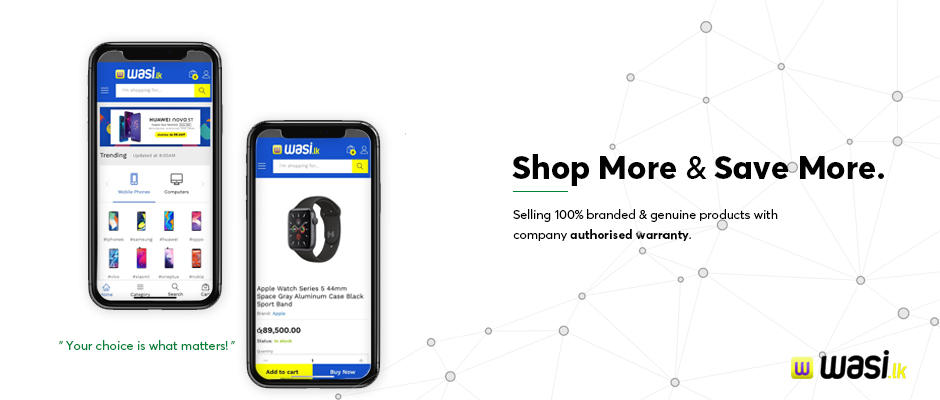 Wasi.lk was ranked at the 8th spot startup in Sri Lanka by Startupranking.com! Wasi.lk holds a variety of categories such as mobiles, cameras, healthcare, electronic/home appliances, toys and many more.
The word Wasi is a sinhala word, ''වාසි'' meaning to profitable, for your own good! Launched in 2013, with just 3 products, soon after Wasi.lk experienced a rapid growth in the economy. Getting appreciated by the customers! Soon after, Wasi.lk introduced Visa/Master online payment system to their site.
Making an island wide delivery of your ordered goods within 4-7 business working days.
In July 2014 Wasi.lk was announced as one of the 20 Fastest growing eCommerce sites in Sri Lanka and now it is ranked as the 8th in the Startupranking system with all SR score's analysed.
07. Zigzag.lk
"Don't worry, We have it."
Dinindu Nawarathna founded ZigZag.lk in the year 2014, with a motive to make the best customer satisfying online path in the Sri Lanka's e-Commerce ecosystem. Zigzag.lk is an online clothing platform which gives you the opportunity to find elegant designs of clothing with a variety of collections, that you demand according to your lifestyle.
With an SR score of 41,551 & SR web score of 46,144 ZigZag.lk holds the top place in Sri Lanka's e-Commerce sites currently existing.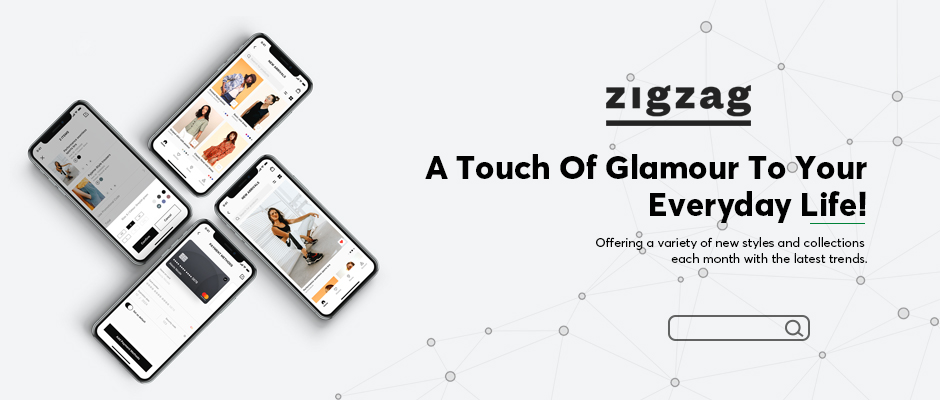 Whereas purchases can be made via credit card systems & a cash on delivery (COD)  service. Interestingly, you will happen to meet your instant needs,  with a flagship store that is open from 10.00 am – 8.00 pm onwards at 22, Bagatalle road, Colombo 03
If you are willing to make your purchase of clothing in a glamorously dominant & elegant way, ZigZag.lk is the fair way to you!
08. Mystore.lk  
" See what's selling best!"
Born in 2013, Mystore.lk made its way up high since now. It has been, and still is an online e-Commerce site where you can purchase any electronic item to any furniture around. With a range of high quality products you could choose from.
From electronics to sports and fitness products. The right lifestyle to an e-Commerce site. Shipping around the whole Island from the North, East, South & the West.
Each goods are sectioned according to your convenience, with travel and leisure bookings along with special offers that you will happen to see on the website.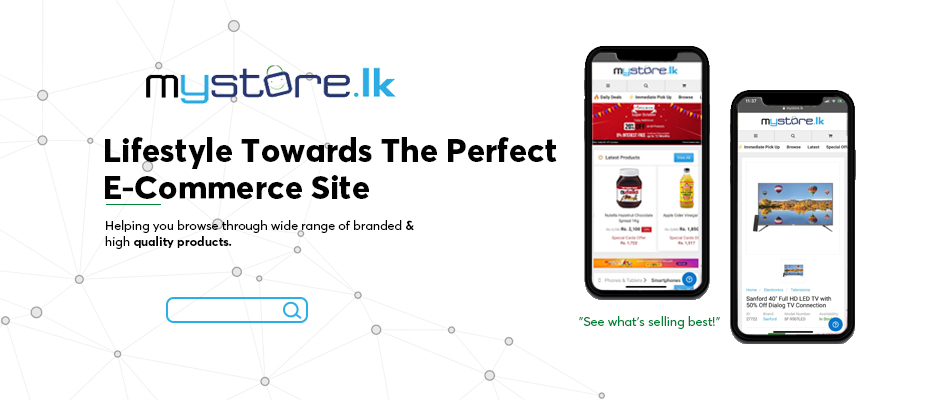 Apart from this Mystore.lk helps you bring expertise in social media marketing. It will help you create brand awareness to advertise your business to a massive amount of audience to help your business reach the next level of what you are expecting up to! The right direction, solely!
09. Retailgenuis.com
"You'll find it here."
Imagine you are in search of high-quality products and you could not find it elsewhere, shopping can be very annoying!
If you are looking for the hard to find high quality brands around Sri Lanka. Retailgenuis , Sri Lanka's leading online marketplace should be the right one!
Where buyers and sellers are let to interact with goods and services online (which simply defines that you are let to make your desired purchase). Abishek sithampalam & Thushan Shanmugarajah are the founders of Retailgenius.com who started in 2015 with the intention of letting all you buy goods and services from entire Sri Lanka.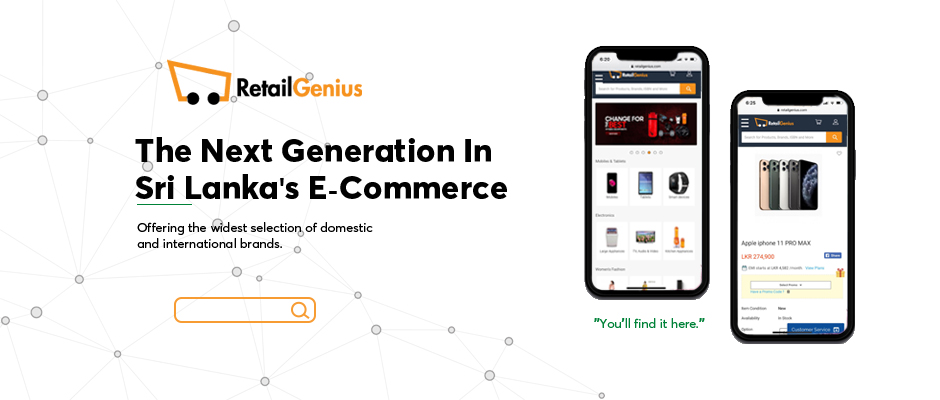 With an additional service, Retailgenuis lets you (SME's & merchants) sell your goods and services at a reasonable price every month to your customers, with exciting offers! It also allows you to sell used products too.
While letting you contact them through any connected device, to all the things right away at your step.
Accompanied on 150 different cities, with over 30 categories listed on the site. Set your purchase way, to Retailgenuis! Count your days, with online purchases.
10. Mydeal.lk
"Think.Buy.Grow."
The chronicle of Kumar Melvani Founder, and the Co-Founder, SEO Specialist and Managing Director Damitha Ginigaddarage of Mydeal.lk  ( now resigned) began in November 2011.
The current Chief Executive Officer Riyaz Ismali has been running the site ever since the resignation of the two founders.
Considering Mydeal.lk being their product, Mydeal.lk offers you with great deals, performing a little differently where you do not have to bulk purchase to activate your deals & offers.
Whilst, providing you with valuable, quality products and services with a variety of options such as restaurants, electronics, hotels, concerts & services, you could choose from.
Back then in 2011 they started Mydeal.lk with just three employees, and today the company exists with over 70 dedicated employees onboard.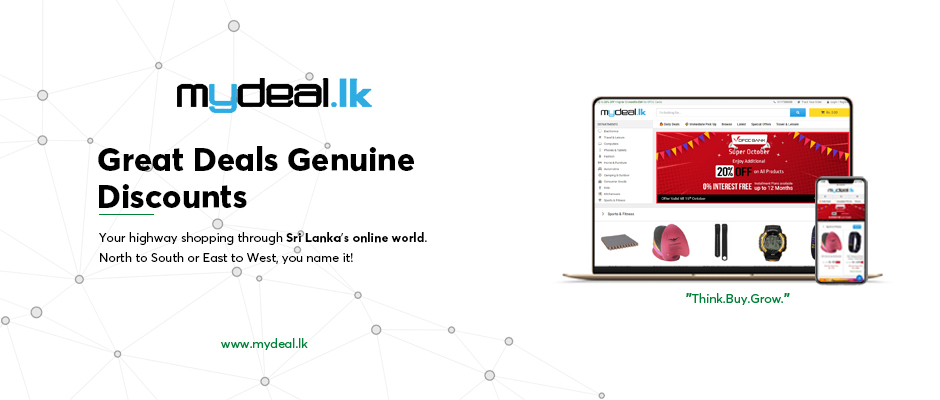 As a matter of fact, Mydeal.lk is ranked as one of the top 20 Fastest growing eCommerce sites in Sri Lanka on startupranking.com with alex.com ( website that analyses your daily page views per visitors, bounce rate and other factors)  as the top e-Commerce company in present.
The major indication of your trust is that Mydeal.lk has been making a highway through Sri Lanka's online world.
Saving you to say hello to Mydeal.lk's followers, with a genuine existence over the past decade.
11. MirrorMirror.lk
"Fashion with zero boundaries!"
Your taste and desire on fashion becomes endless with MirrorMirror.lk. Born in 2013, Mirror.lk is an online doorway in that offers you with over 7000 different fashion clothing, accessories and lifestyle products to your destination.
This fashion landscape born in the 20th century promises you to offer with the best high quality affordable deals around the country from worldwide.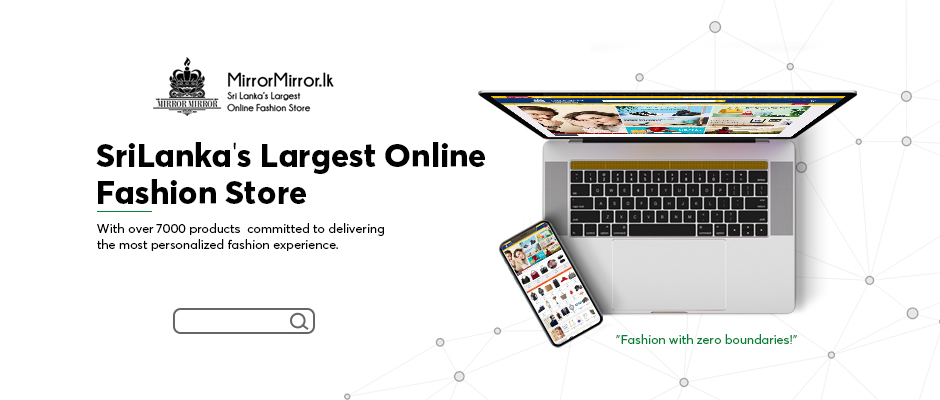 Ensuring the highest degree of customer satisfaction so far. With an Island wide COD (Cash on delivery) service packed!
Your ordered items will be delivered right away to your doorstep without any misfortune . For a proper regularised maintenance MirriorMirror.lk maintains a well conserved Return & exchange policy to make sure a safe online purchasing, just for you!
12.  Myshop.lk
"Feel-good shopping." 
Are you looking for a one stop online shopping platform? Hence, launched in 2015 Myshop.lk, which is considered to be one of Sri Lanka's leading e-Commerce website in the present, is ranked as one of the top convenient eCommerce sites in Sri Lanka, whereas you are able to find almost all your needs!
In 2017 LMD's brands annual 2017 edition ranked Myshop.lk as the 3rd best e-commerce online retail site.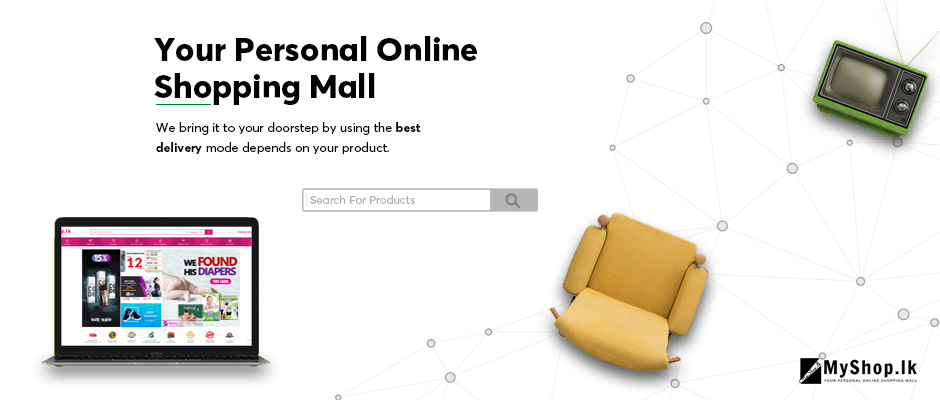 Myshop.lk has been performing at its best in customer service and effortless marketing ever since the beginning. If you are looking for the best quality products to be delivered right away at your home, then Myshop.lk is the best you could go on with.
You can make your payments accordingly after you are delivered with your order within 1-2 working days. Another additional feature is that, when new products are added you are able to compare products on the table!
Myshop.lk offers you with a range of electronics, furnishings & accessories with your daily routines on an affordable price. With over 11- 50 employees onboard.
It also offers you a variety of ultimate payment & discounts . Eventually, being recognised as one of the fastest and youngest growing e-commerce website in Sri Lanka.
13. Abans.lk
"Need it. Want it. Done."
Increase your number of choice! You should be more often related with the title ''Abans,'' as most of  you all do your home electrical appliances purchase frequently with Abans. Buyabans.lk has been in collaboration with the best serving Abans group of companies since 2007!
Abans has been making its way up high since 1968, and is now expanding throughout the world across countries like Australia, Italy & Cyprus.
The Abans groups of company is providing an uninterrupted service through Buyabans.lk. (owned by Abans group of companies) which lets you with a delivery service across entire Sri Lanka. Born in 2007, Buyabans.lk, became a valuable customer contact ever since it began its way!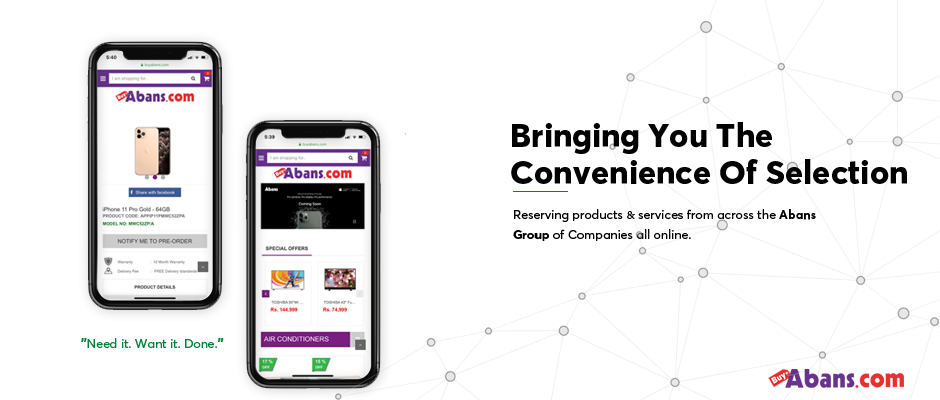 Unlike other electrical appliances e-Commerce sites, Buyabans.lk lets you select,  reserve & purchase your desired product at Abans Duty Free shop ( Bandaranaike International Airport)  to collect on its arrival. With a  notification ahead, 7 days before your reservation.
Differently from its rivals buyabans ( if you are given) will be processed officially within 4-5 working days.
Which will be done to your credit card/bank account ( however, duration time of the refunding is not guaranteed based on your banks duration of process)
14. Urban.lk
'' Revolutionizing the Sri Lankan shopping experience.''
The story of a humble man, who is an aeronautical Engineering Degree holder, and now the Chairman & CEO Malinda Muthumuni . Currently, changing into one of Sri Lanka's leading e-Commerce site.
The site gets you into a cast of blog,  the Chairman & CEO Malinda Muthumuni & Director of Operations Kalana Muthumuni are the core wedges of Urban.lk.
What the site eventually offers is the best online shopping experience to you! Offering a guaranteed, safe, qualitied & durable products online, right from your home.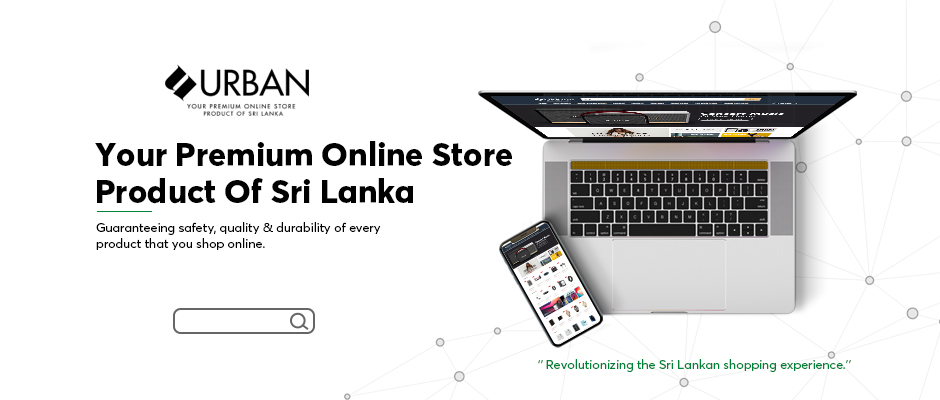 The site happens to sell you with the styliest and the newest things all around the world.
All you have to do is visit the site and go for a simple click, to make shopping easy from your hectic day off.
15. Laabai.lk 
"Shop here. Shop everywhere."
Started in the year 2012, ever since they began. Their ultimate goal was to provide you with what is shown on the website. The site was founded by M I A Rahman & M A M Akthared!
Ever wondered about getting your household items under one roof, just by sitting back at your home? Laabai.lk an even online platform lets you to collaborate with the product's description and purchasing way you are looking for.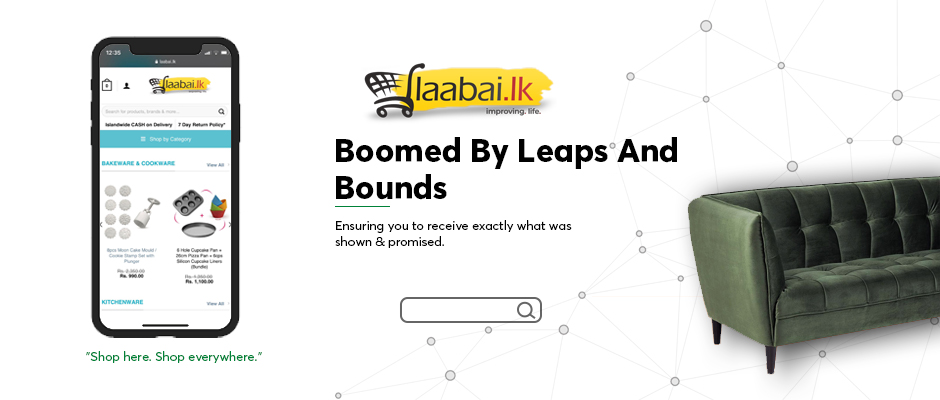 Laabai.lk has been serving you from the past 8 years with exclusively dedicated household and kitchen needs. With the best quality items around the nation!
Also, running successfully with a bunch of blogs on their site, helping you to figure out shopping related blogs.
Laabai.lk also lets you visit their store  and pick up your products right away, incase, if you are urgently in need of. Indeed, you can also join as an affiliate, and earn a 4.5% commission with every item you sell for Laabai.lk
16. Catchme.lk
"Find it. Love it. Buy it!"
 Catchme.lk is Afthab Azeez's product (Chief Operating Officer) bringing a very resourceful site into the land of beauty. His aim was to introduce the right efficient platform to the right target audience nailing it with almost the top success.
With the care of your needs, Catchme.lk was founded in 2011, now holding one of  the 20 Fastest growing eCommerce sites in Sri Lanka.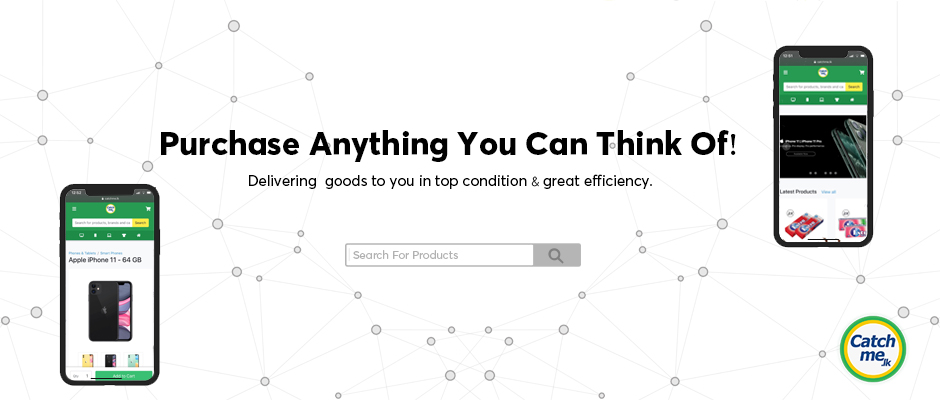 The online doorway offers you with products as per your convenience with your essentials you are in need of, from audio devices to shavers & trimmers.
Interestingly, Catchme.lk's services are broadened to an Island wide service. Moreover, you are also listed with the weekly deals on the site, this works out according to your budget deals & offers!
17. ClickNshop.lk
"A great place to shop."
Unlike other commercial sites, ClickNshop.lk will give you a shopping mall experience.
ClickNshop.lk is owned by Laugfs Holdings, ( one of Sri Lanka's largest high end diversified conglomerate ) currently under operation with Linfinity pvt Ltd.
With a choice of island wide delivery service, they offer over 5000 different qualitied goods, making e-Commerce easier to you & each categorised accordingly.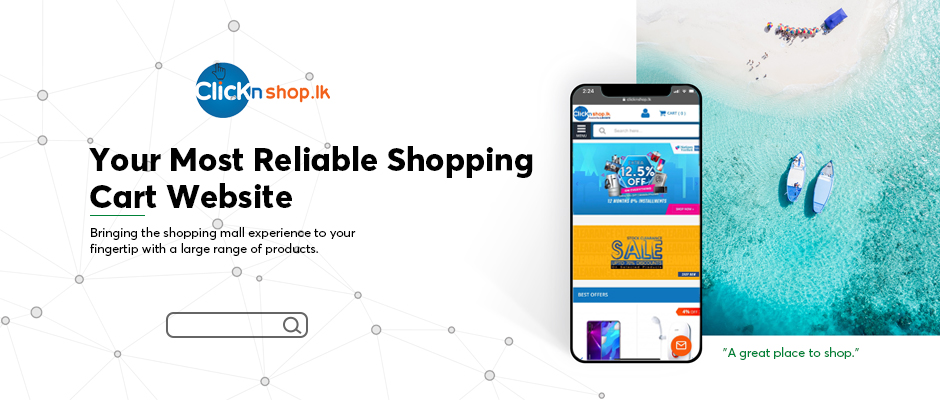 The good business mind of ClickNshop.lk was lead to the citizens of the country, interestingly bringing a success from the past years. It has let your satisfaction to hype first, ClickNshop.lk has been doing good ever since.
18. Rightway.lk
"The right way to shopping!"
Although there are many successful e-Commerce sites, Rightway.lk just as its name defines, it has set a recognition among the locals.
The subsidiary of Seetha Holdings Private Limited selling online a range of electronic and furniture items, in the island with a safe and secure payment system.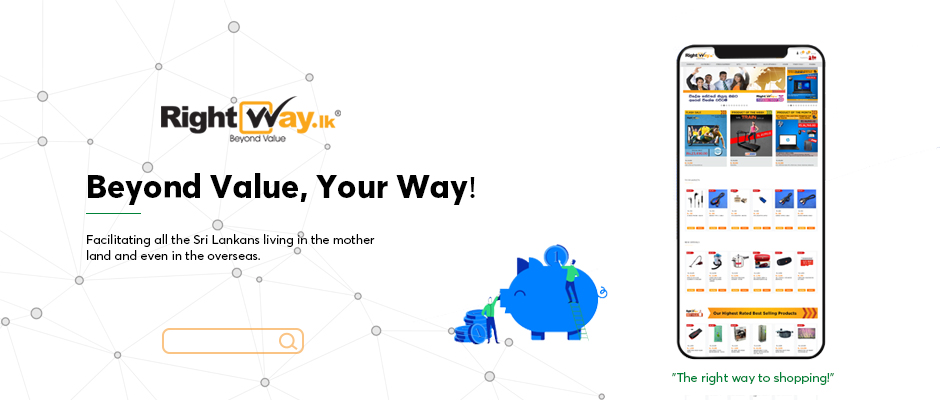 Rightway.lk has earned the top spot in Sri Lanka's top e-Commerce site, interestingly with the help of you people.
People love shopping on Rightway,lk because of the simple  and easy payment method if offers and the offers and discounts it gives.
19. Singer Sri Lanka
"Your Goodness, Your Appliances."
Singer Sri Lanka began its first sales , a sewing machine at a Colombo store in the early 1800's. There is nothing really annoying like going to a electrical appliance shop and rushing to buy a product without the right information.
This is why e-Commerce Singer Sri Lanka a franchise of Singer was born in the year 1877, following centuries in business has never failed to give up its best in satisfying your needs and wants.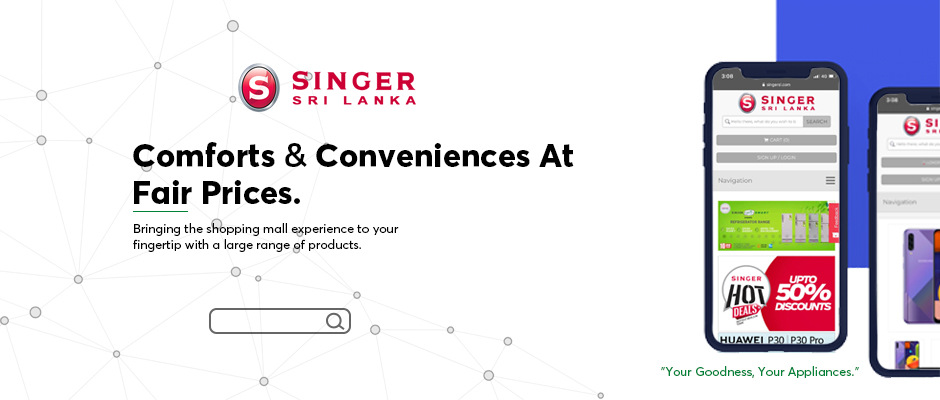 Unlike the competitors, Singer Sri Lanka was the first Consumer durable site in the Sri Lankan market.
In 2014 Singer Sri Lanka opened it's 400th retail store, making it as one of the largest companies around Sri Lanka. Also in  2012 Singer began a huge scale of of smart phones in sale on the name of – '' Singer Digital Media.''
When buying from Singer Sri Lanka, you can experience your belief in their innovative products, promising that you are provided with the highest quality products that will ensure your time being spend.
20. Pricewatch.lk
"Saving time for good things in life."
The phone is ringing aside, nobody is home and you are in need of sugar. Where would you go, to the shop?
Here, comes the role of Pricewatch.lk, an e-supermarket that sells groceries, beverages and households around the country.
Whilst, getting you delivered with all those ordered items at your doorstep. The platform was born to rise the living standards of people and make your day to day life easier.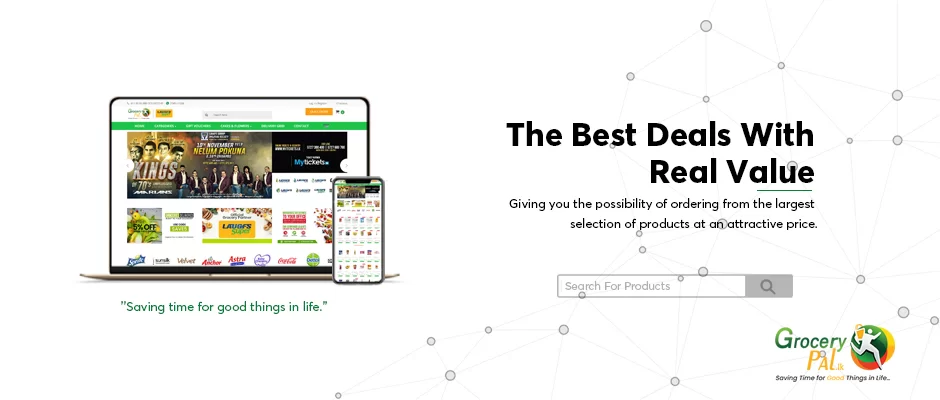 Although, your ordered groceries and needs gets delivered to you, the delivery fee depends on the ''order'' you make, the size and the weight.
The shopping site previously owned by Lfinity Pvt Limited, is now under the umbrella of PriceWatch.lk. Now, with Grocerypal.lk you do not have to worry about wasting time carrying loads of groceries
Make it perfect, just the way it will be!
Conclusion
Most of the above given 20 Fastest growing eCommerce sites in Sri Lanka are still progressing, however fast moving in Sri Lanka's e-Commerce community.
You can see that all of the startups mentioned above are local ones thriving its way to reaching the utmost level of success in your satisfaction within your expectations.
The market penetration through e-Commerce is rapidly increasing. I personally feel that such enormous interests of these startups in innovation should be considerably appreciable.
Take a deep look at every e-Commerce site mentioned above that is currently empowering the Top 20 Fastest Growing eCommerce Sites in Sri Lanka. Make your day-to-day purchasing easy with these above sites.  I bet you will have something to say, here!
Have you ever had the opportunity to purchase from any of the sites above? Let me know them down below!
Read More