Our world is facing a very serious challenge with the outbreak of the COVID-19 Coronavirus. However, still, there is hope on the horizon.
Businesses and organizations have been greatly impacted due to the economic hit caused by COVID-19. Businesses from grocery shops to multinational companies are facing huge losses. But, nothing can restrict human ingenuity; many business owners have shifted their companies' operations online to remain functional. From retail to food, every industry is using digital marketing ideas to survive the COVID-19 pandemic.
The importance and need for digital marketing have increased manifold in this situation. Many of you may think that during this pandemic, emotional marketing is the way to success. However, companies need to engage in a sensible way. At this point responsible digital marketing approach not only promotes businesses but also contribute to society's wellbeing.
To get you started, here are 10 smart digital marketing ideas that can help your business to survive during the COVID-19 crisis.
1. Stay in Touch with Your Customers through Social Media.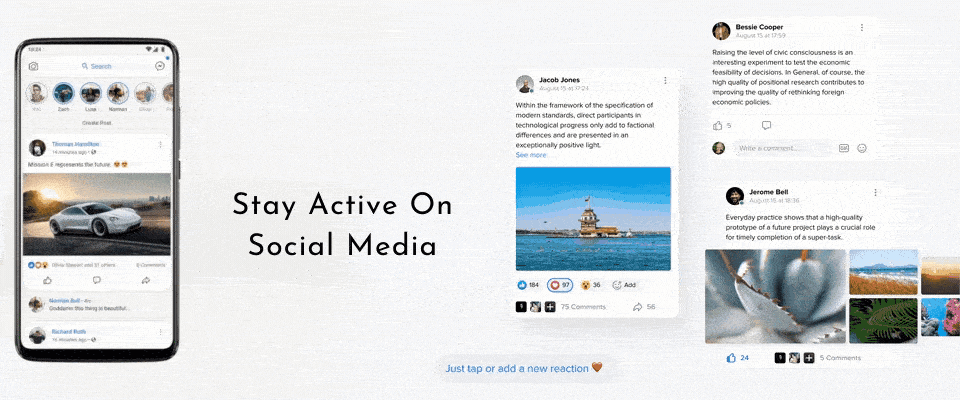 Now, more people are on social media, while stuck at their homes, they're scanning for new updates on the pandemic situation and trying to stay connected with other individuals in a suddenly isolated nation. That's why I put this one at first in my list of digital marketing ideas because it's a great opportunity for your brand to stand out during this difficult time without being too salesy or pushy.
As your customers can no longer visit your physical stores to buy your products or place orders, staying active on social media is a great way to remind your customers that you're still here to provide their needs. Practice empathy and reach out to your customers by leaving reminders to stay safe, and other educational information. These kinds of nonpromotional content can keep your customers coming back to your social media pages.
2. Ensure Your Business's Online Presence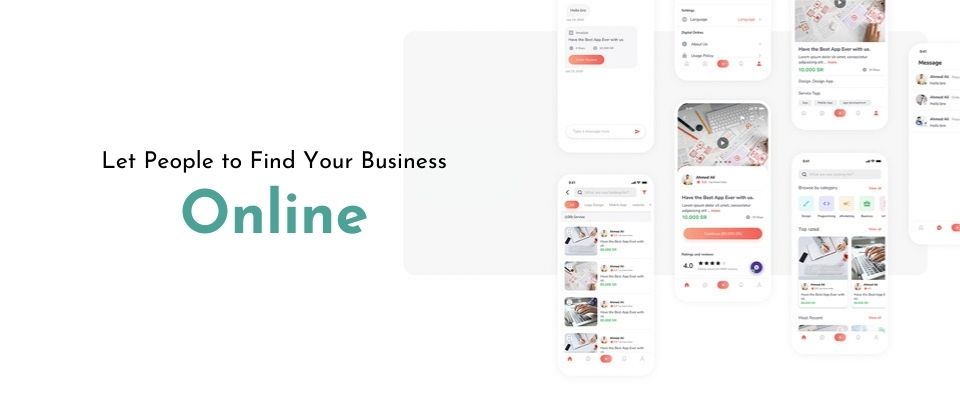 With social distancing and not much to do at home in the lockdowns, people are online right now than in their vehicles or walking on the pavements. Search traffic has increased significantly as we all are glued to our laptops and smartphones looking for updates within our community. Also, we're looking for entertainment and ways to pass our lockdown time online. For many of us, that includes shopping online.
This means that if your company has an online presence, then there are higher chances of it being noticed by your potential buyers. Thus, being online top the list of digital marketing ideas to consider during COVID-19. The rise in your Website's search traffic can be advantageous for your business and may bring in more exposure to your business website. Use SEO strategies to climb to the top of Google's SERPs so your business can be easily found. Remember, anything online right now will be consumed more than ever before, so this is not the time for your business to go into a shell and poke out the head every once in a while to see if the sun has come out.
3. Give More Importance to Pay-Per-Click Ads.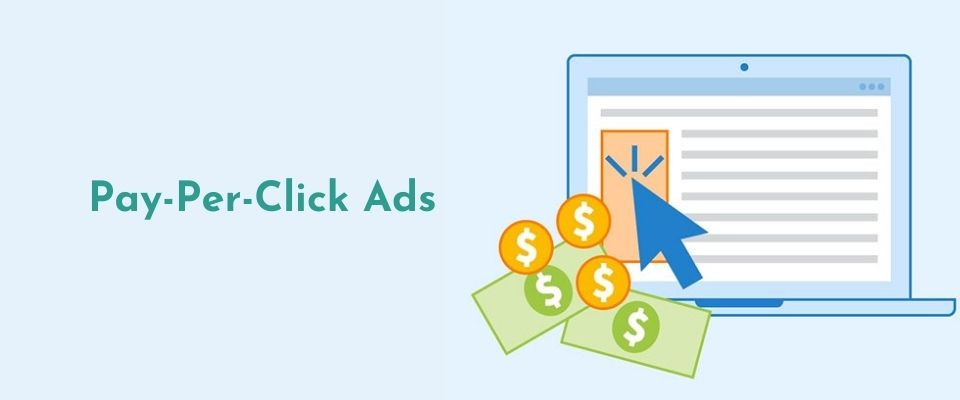 As mentioned above, nowadays people are spending more time surfing the internet, it's a great opportunity for businesses to use Pay-Per-Click (PPC) advertising to connect with their customers and gain a competitive advantage. Because now, there is a higher probability for PPC ads to be seen by users.
According to Thrive senior PPC manager Jacob Wulff statement cost-per-clicks have diminished by 6% across all verticals. So, probably, CPC is going to keep on diminishing in the future as well, that means PPC ads give your business another opportunity to scoop up that lost market shares during this time.
4. Watch Out Your Competitors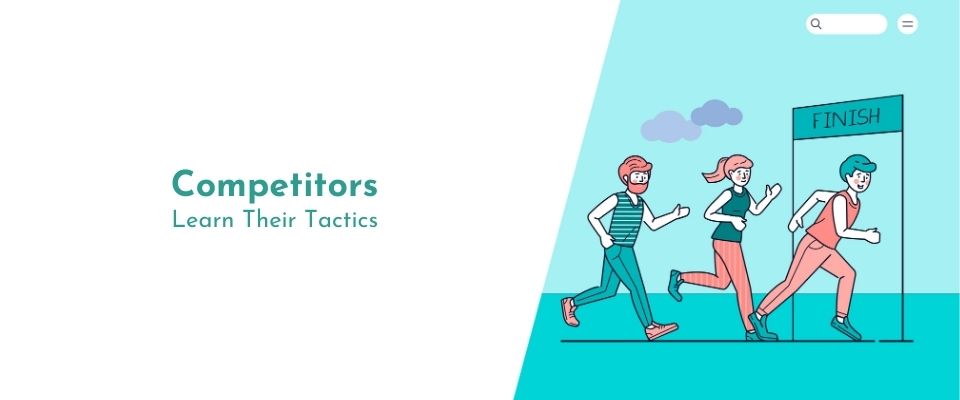 Hope you all know the saying "Keep your friend close and your enemies closer" – we need to apply the same theory here as well. Follow and get to know how your competitors are handling their social media channels to keep well-informed of their digital marketing strategy.
To jump ahead of your competition, you need to follow a strong SEO strategy, So that your business website comes up first on SERP results when your prospective customers search for specific keywords related to your business. For this purpose along with your website content, you should also optimize your website's images, descriptions, mobile applications, etc. These optimizations help you to increase your ranking on search engines so that you can easily jump ahead of your competitors.
5. Give Special Offers According to the Unique Circumstances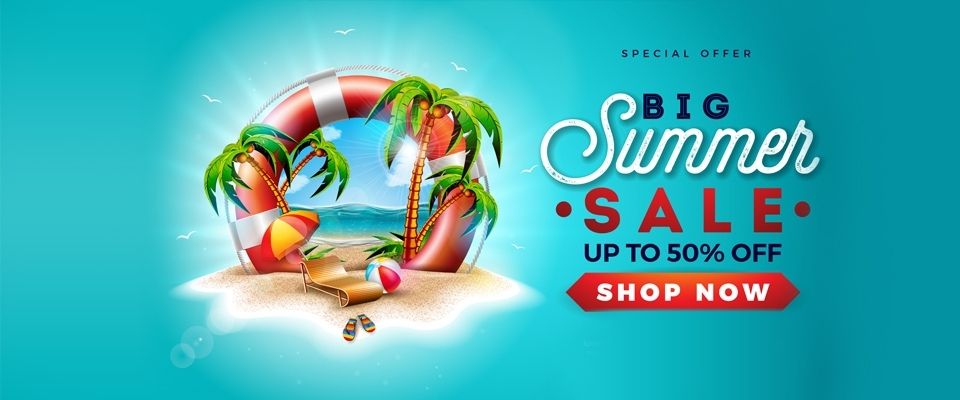 Advertising special offers are one of the best ways to keep your customers interested and keeps your revenue flowing. During this uncertain time, your business has the opportunity to show support for your customers by offering your products or services with special discounts that will satisfy your customers' needs as well as help you to keep your revenue flowing.
Identify the market-fit for your product or service, and then create a special offer accordingly. Now that people are locked in their homes, even the ones who don't prefer to shop online are now searching for products online on sale, discounts, etc. Therefore, pushing out your special offers through pay-per-click (PPC) advertising and social media promotion is a great way to engage with your customers and keep a steady stream of revenue that will keep your business's doors open.
6. Focus on Your Local SEO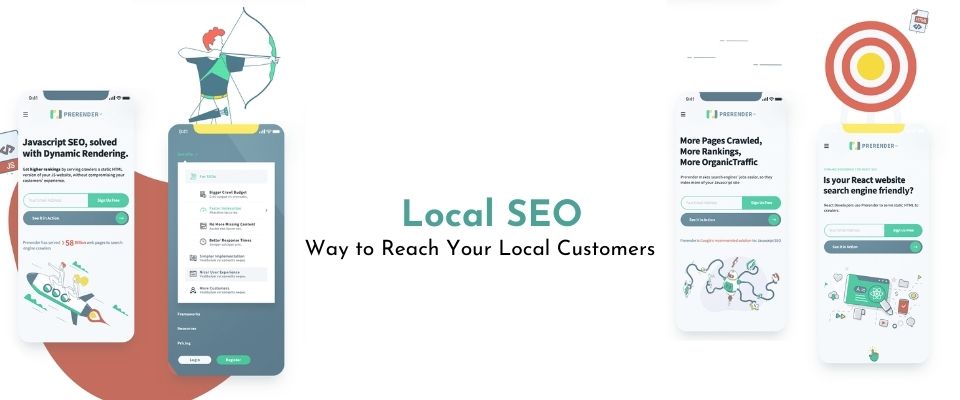 As we know, due to the pandemic everyone is restricted to their homes. This means when we do leave our homes, we're looking for nearby shops for services and supplies. So you want to ensure your business is using local SEO strategies to optimize your business website for "near me" searches. You want customers in your geo region to be able to easily find you online so they turn to you first. At a time when people are looking for more convenience, this allows your business to provide assistance for people.
Another way to boost your local SEO during this time is getting positive reviews. Online reputation management is as important as ever because this is a great way to really connect with your target audience during a stressful time like this. Remember, the customer relationships you form at this time will be advantageous to your business in the long haul.
7. Be Ready For the Bounce-Back Surge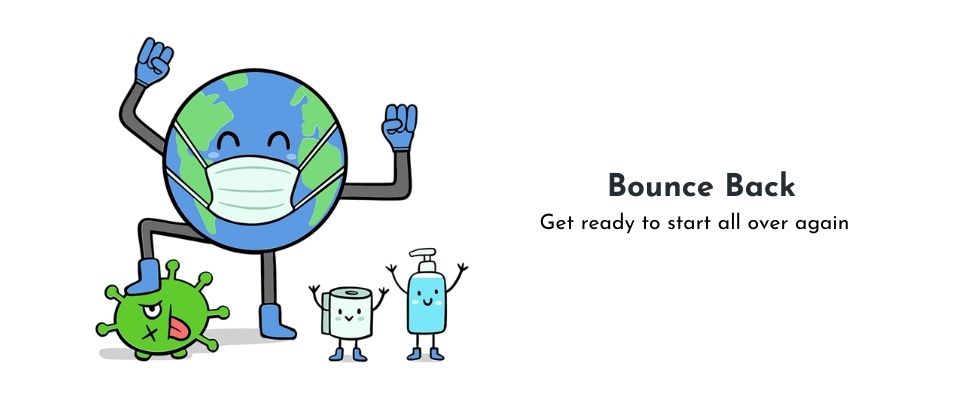 As I mentioned earlier, the COVID-19 outbreak should fade after a few months. This means when normalcy returns, consumers' spending habits also become stabilize. So, you have to remember that what you do today for your SEO campaign will affect your organic search traffic two months from now. Therefore, focusing on your SEO campaign now could have a great impact on your revenue potential two months from now when the COVID-19 starts to become a distant memory. And this will help you to bounce-back on track after COVID-19 pandemic.
8. Don't Be the Victim of Panic Movement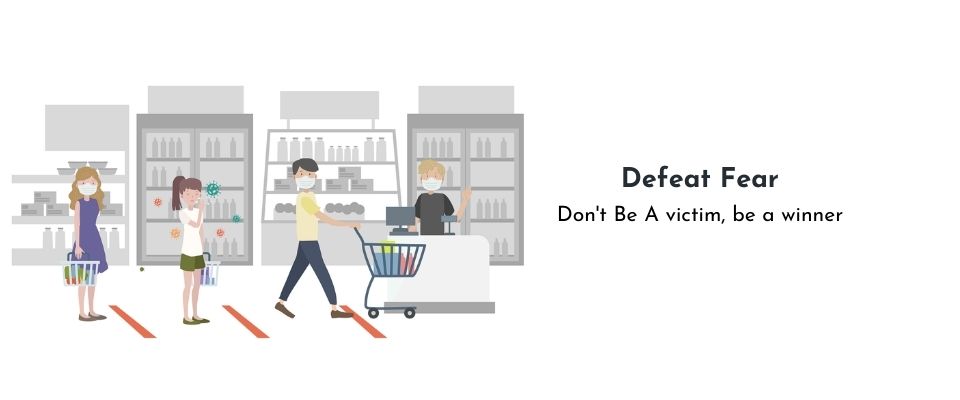 How much instant food packages do you have at your home right now? If your answer is a closet full, you're likely one of the people who clustered to the grocery store when the COVID-19 hysteria started to accelerate. That's not how you want to react if you really want to implement a smart digital marketing strategy for your business. Many businesses are making significant reductions to their finances by halving their marketing costs, but making knee-jerk decisions can cause harmful damage to your business. The economy is indeed uncertain, so, you need to use the metrics and analyze all of the data you have available before you make any big decision for your business.
9. Be Flexible to Meet Your Customers' Needs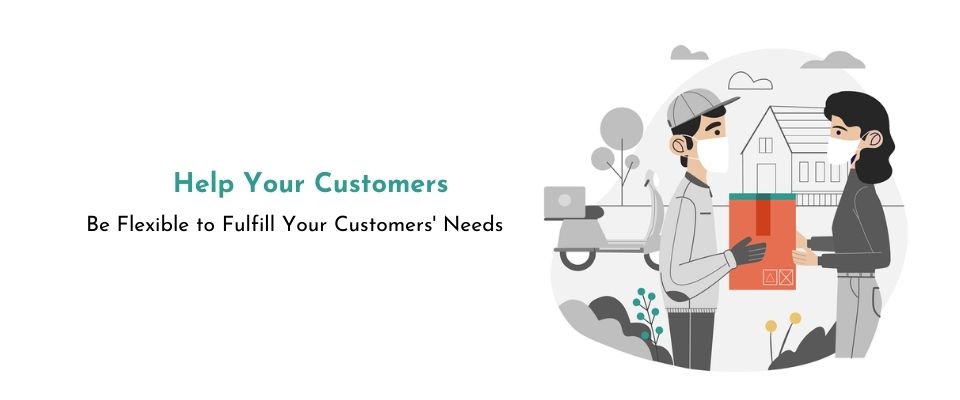 This is the time to act empathetically; find ways to connect with your customers like never before. Recognize the issues your customers are confronting and then provide unique solutions that will endear you to your customers. For example, if you're running a food delivery business, then at this point provide free delivery services for your customers or come up with other creative ideas to deliver food to your customers. Numerous food delivery organizations are offering drone deliveries, riderless deliveries, and curb-side deliveries to help their consumers.
This way, customers realize you're all set to go for the extra mile to serve them better while ensuring their wellbeing. Your readiness to securely deliver their food orders will persuade them to turn to your business even when things return back to normal. It's not just for food business, at this lockdown time gyms could offer online workout classes, dentists could offer online consultations and grocery stores could offer free curb-side pickup. All of these business opportunities can be boosted with strategically crafted social media campaigns.
10. Improve Your Website's SEO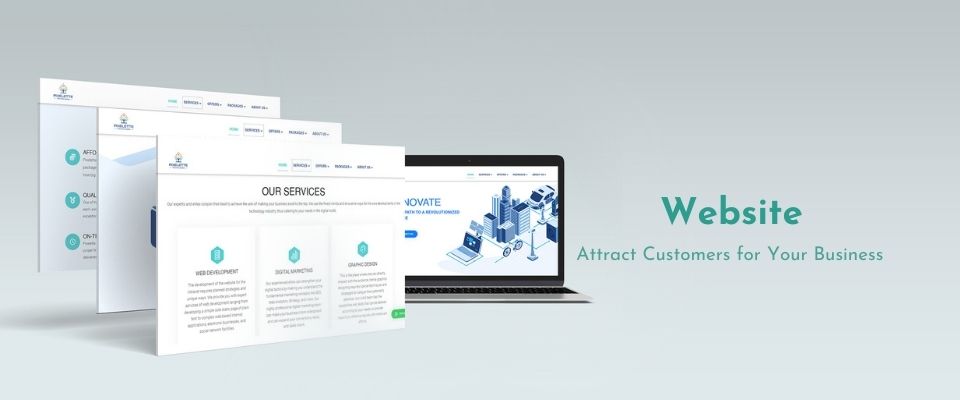 Perhaps this is the time to give a fresh look for your business website. Now more than ever, consumers are dependent on Google and other search engines to search for products, services, and necessities. This means your website is the tool to attract these consumers. Onboard website design professionals to redesign your website, also it's a great time to have a conversion rate optimization specialist perform a CRO audit of your website to make sure your call-to-action (CTA) buttons are making your leads into customers. Also, it's an ideal time to do an SEO audit of your business website to ensure you're improving your optimization strategies. These On-page SEO optimization strategies will help you to successfully drive traffic to your website and boost its overall ranking on search engines.
Conclusion
If you've been looking for some good digital marketing ideas recently, hope I've given hand-full of ideas to digest. Moreover, you can gather some insights from these smart digital marketing ideas during the COVID-19 and use them for your business growth.
Just because you don't have any walk-in customers right now, doesn't mean there are no other ways to reach out to your customers. Adapt your business strategy and digital marketing approach according to the COVID-19 situation by implementing these above listed digital marketing ideas, so that you can be helpful to your consumers and stay abreast of your competitions. Your proactive and strategic digital marketing approaches can save your business and boost your brand's visibility amid the COVID-19.
Got any questions or thoughts regarding these digital marketing ideas? Let me know them in the comments below!