Content marketing has been a buzzword in the digital marketing industry for recent years. Without giving a second thought, you can leverage the power of content marketing to boost your brand awareness, acquire new customers, and even generate more repeat sales. Because businesses that use the content marketing approach receive more traffic and have higher conversion rates.
✅ Today, let's talk about eCommerce content marketing strategies that drive the maximum ROI.
1.📌 What is Content Marketing?
Generally, content marketing is a form of inbound marketing focused on creating, publishing, and distributing various different formats of content like written articles, infographics, and tutorial videos for targeted audiences online with the goal of attracting attention, generating more leads, expanding customer base and building your brand awareness.
Good content isn't about good storytelling.
It's about telling a true story well
2. 📌How to Stand Out with Content Marketing?
In this digital marketing era, it's truly challenging to stand out from your competitors with your content marketing efforts. And, in today's marketing landscape, many brands and individuals are willing to offer free value through their content.
So, how do you get your content to stand out from this crowd?
For example, take the topic "how to start a blog" While this topic has billions of search results and thousands of competitors vying for the high rank in the organic search results. Neil Patel's blog has been able to high up the ranking on the first page of results. How? By going way above and beyond the amount of value other pieces of the content offered on this particular topic. His guide is very in-depth, also contains tutorial screenshots and results.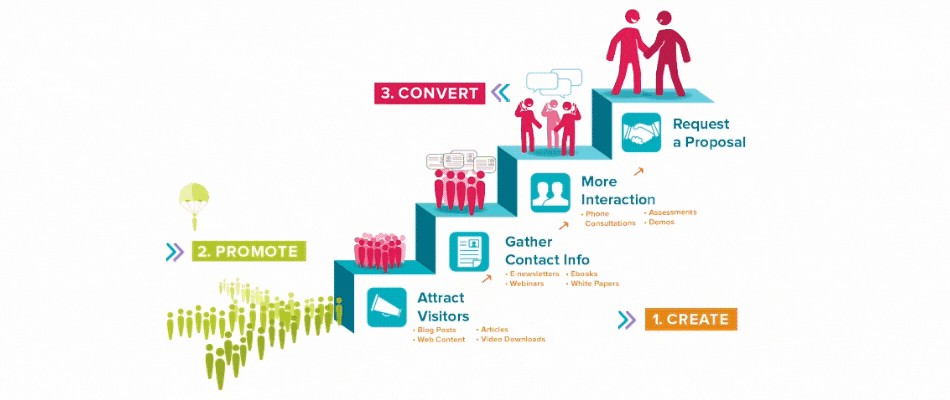 This example clearly defines that you'll need to raise the quality bar of your content in order to get ahead with your own content marketing strategy.
Now, let's discuss the fundamentals of building a content marketing strategy and how this will help you to take your marketing efforts to the next level.
3. 📌What Should You Write About?
Coming up with writing that inspires your target audience is a bit tough. The simple way to get started with your writing is to write about the biggest challenges that your target audience facing today.
If you offer free content to your prospects that immediately help them to solve some of their problems, you'll give them more confidence in choosing you when they decided to invest in a paid tool, solution, or resource on the particular subject at hand.
So, how can you find out the most pressing challenges, hurdles, and questions of your target audience to provide your answers or solutions with high-quality, transformational content?
✅ Here are some effective ways to identify the biggest challenges of your target audience.
➡️  Directly Ask Your Audience – Ask your existing audience about the biggest challenges they're facing and use their answers to create your future content. It'll help you to prioritize your product features in the long run.
➡️  Research Competitors – Research and identity which challenges and questions of your audience that your competitors are answering with their content, and in what format they're delivering their content. Then, identify the unique ways to provide your valuable content to your audience
➡️  Analyze Your Own Experiences – While building your business, possibly, you've got some unique experiences and insights that you want to share with your audience through your content, which can help your audience to replicate your success or get a result you've achieved.
In order to build well-defined eCommerce content marketing strategies, you need to focus on different types of content formats like videos, infographics podcasts, eBooks, written blogs and using paid ads to generate initial audiences who'll connect and engage with your content.
Following that, you have to do the needful things to generate traffic to your website, and putting CTAs throughout your content to get leads from the audience who shows up to consume your content
For this purpose, you need to improve the domain authority of your website (a measure used by search engines to benchmark the authoritativeness of a website). However, it'll take continuous efforts and time. You can improve your website's domain authority by publishing fresh, relevant content, then getting that content shared and mentioned by other well-established individuals and brands in your related fields.
Whether you're beginning from scratch or need an evaluation on your eCommerce content marketing strategies, the following step-by-step content marketing tips will get you started.
4. 📌How Should You Share Your Content?
Now, you have your content ready in your hands, so, it's time to start sharing your content with your target audience. Begin with identifying where (which social media platform) your target audience spends most of their time. Social media marketing is just one aspect of your overall eCommerce content marketing strategies, but, it's essential in this social media age.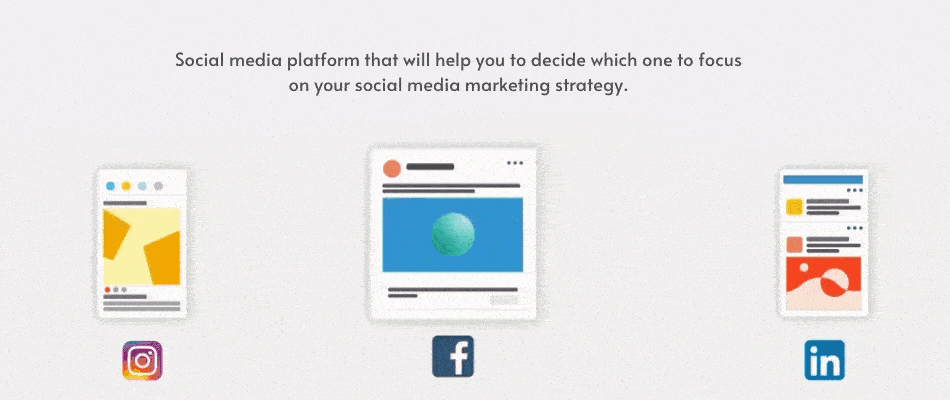 ✅ Here are the demographics of each social media platform that will help you to decide which one to focus on your social media marketing strategy.
➡️  Facebook –Even though Facebook is an older social media platform, it still counts because Facebook continuously evolving and innovating itself according to users' current needs. Probably, you'll have a loyal fanbase on Facebook that help you to get real-time feedback. If you want to teach your audience, Facebook live is one of the best choices for you.
➡️  Instagram –Instagram is a visually attractive photogenic social media platform. So, If you have products that have lots of attractive images then this may a place to showcase your products.
➡️  Twitter –If you have informational and text-driven products, Twitter is the best choice for you. As it'll allow you to give a short description of what you just wrote about on your content, blog, or website and point users towards it. It's one of the effective ways of letting your users know there is new content without sending out an email every time.
➡️  LinkedIn –If you want to target business-minded professionals, LinkedIn is the absolute choice for you.
➡️  YouTube –Videos are engaging and generally have higher conversion rates, thus YouTube is a great way to share your video content and reach your audience.
By sharing your content on these above social media platforms, you'll build your own communities on these platforms. For this purpose, you need to post frequently on the platforms and keep your audience up-to-date.
5. 📌How to Get More Backlinks for Your Content?
Guest posting is one of the best ways to gain backlinks for your content. You can guest post on blogs or similar websites in your niche. Once you find blogs or websites with similar content as yours, you can ask if they accept guest posts, if they do so, you can write a great article on their website and get a link back to your website in return. Just make sure you have quality content to submit before you try the guest posting method.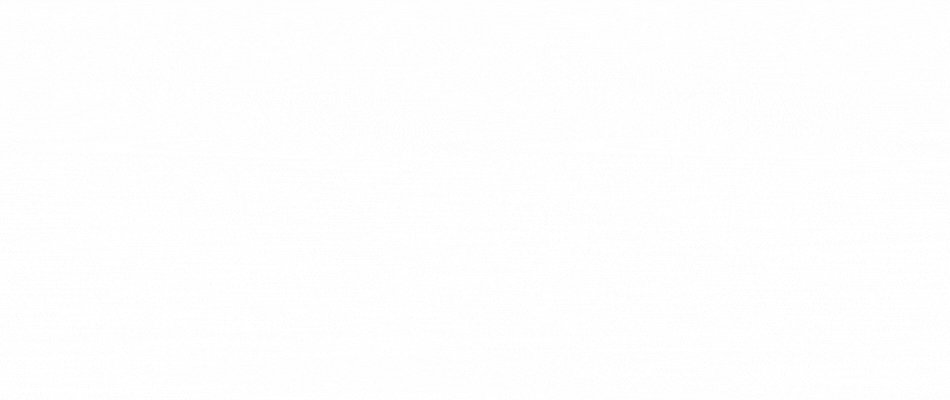 6. 📌How Should You Advertise Your Content?
For eCommerce particularly you can use PPC ads to get immediate traffic, but, just ensure you have a proper plan for your PPC ad campaign. Determine the goal for your PPC campaign, whether want to get sales, build your email list or build your brand awareness in the marketplace and customize your PPC campaign based on your goal.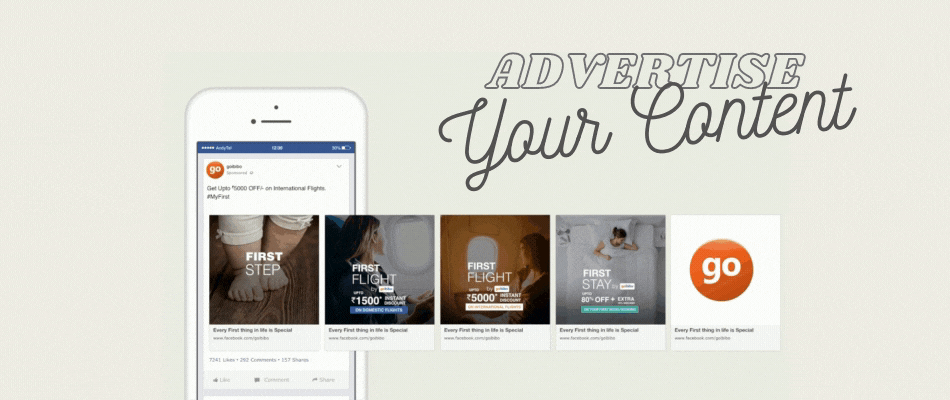 According to your PPC campaign results, you can determine what content to target and which keyword phrases to target for the long term. That'll help you to build a comprehensive content marketing strategy for your eCommerce site.
7. 📌How Should You Drive Constant Traffic to Your Content?
Let's check out the ways to drive sustained traffic to your content.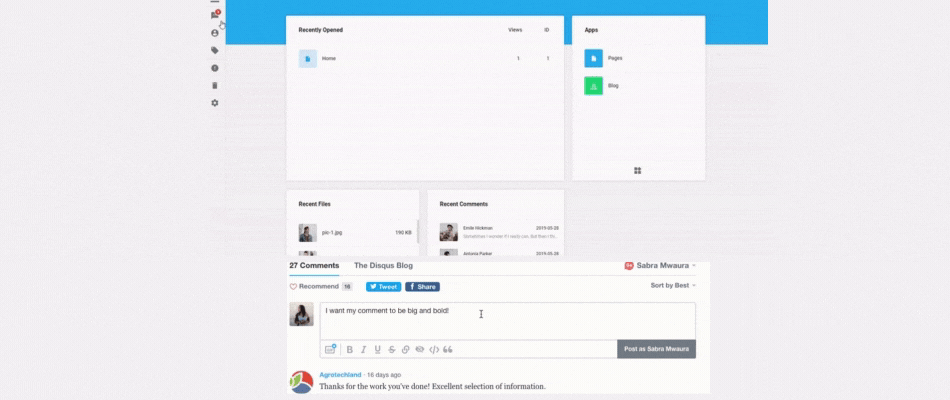 ➡️  Answer questions on Quora – Sign up for a free account on quora and start to answer the questions related to your business.
➡️  Respond to Reddit subcategories –again sign up or a free account on Reddit and start to answer the questions related to your business.
➡️  Comment on relevant blog posts and videos –Leave a comment on a blog post or YouTube video that is relevant to your niche.
➡️  Create valuable assets for others –Offer value through your content by creating infographics, case studies, and tutorial teaching series videos.
➡️  Reach out to relevant podcasts –Seek out the related podcasts and give interviews to get more reach for your content
🔔 Conclusion
Now, we have gone through the ways to create eCommerce content marketing strategies that drive the maximum ROI. Using these content marketing strategies you can build brand loyalty and trust among your audience that'll help you to convert your website visitors into sales.
In nutshell, these eCommerce content marketing strategies help you to increase your conversion rate through brand awareness.
📢 Got any questions or thoughts about these eCommerce content marketing strategies? Let me know them in the comments below!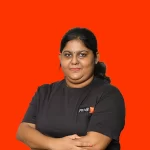 About

Abirika Soolabanee

Abirika Soolabanee is a certified content marketer with four years of experience as a Content Manager. Bringing expertise in content marketing, inbound marketing, blogging, copywriting, SEO, keyword research, and research & analytics. She is passionate about Blogging and Inbound Marketing. She writes in-depth articles and guides about digital marketing trends, technologies, and other lifestyle topics since 2018. Through her writings, she loves to help people in all aspects of their life.