Everyone says that it is not easy to bring a Silicon Valley-like culture in a small country like Sri Lanka. It is quite true too. In a multicultural country like Sri Lanka, bringing a total Western setup of startups and companies is quite hard.
The barriers in bringing Westernized tech startups are:
Existing Culture.

Sri Lanka is a diverse country where certain cultures are strict about the ways of being in an office and running a company. And some cultures think that bringing up some setups like in GOOGLE might be a threat to the existing culture. Also, it is quite expensive, and no business will like to have expenses at "unnecessary" setups.

Safety

If you have seen the office at the Silicon, they allow you to work anytime from the office. It has more freedom to be spent. But this is quite difficult to implement because of the environment over here. In other words, this depends on the society we live among.

Knowledge

Comparing to the world, our knowledge of businesses and the tech world are average for we are still learning things, while the world has grown up constantly changing. IF we are to bring such culture, we need human resources that are willing to learn and are fast at it.
Although bringing the whole Silicon Valley culture is impossible, we could try to give similar culture with Sri Lankan Taste. What I mean by Silicon Valley culture with Sri Lankan taste is making the workspace more comfortable to the staffs.
Prime One Global Internet Solution is one of the digital marketing company in Sri Lanka. Unlike the other marketing companies, this small enterprise works from an unusual location, Vavuniya.
While all the IT based startups work from the commercial city, Colombo, choosing a city in the North, especially during the ethnic conflict. The very most reason would be the safety for them to not choose a place from North, and then there is economical instability. Even after the war, there aren't many startups raising from North.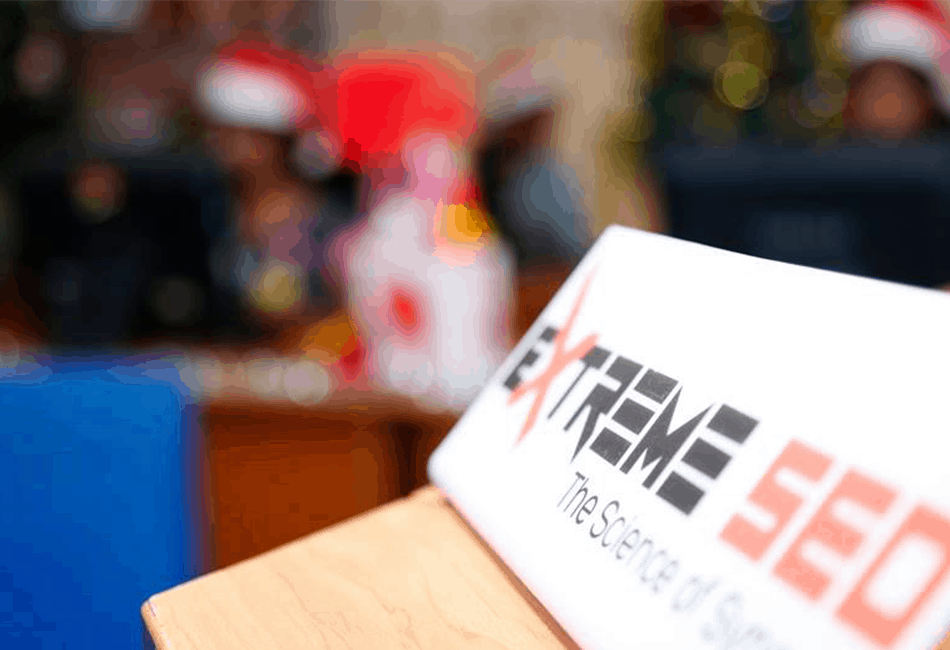 Once the conflict is over, Prime One Global started to pay more attention on the staffs and their well-being as well. But it had some instability.We needed some lessons and feedbacks to bring such scenario. Constant complaints and feedbacks from the environment helped us. Yes. To be honest, we were not perfect at the beginning. But we learned and started to evolve according to the need to keep the company environment more Colleague-friendly. And that was the "kind-of-Silicon-Valley" Penetration into the Prime One Global Office Culture.
Our Current Head Quarters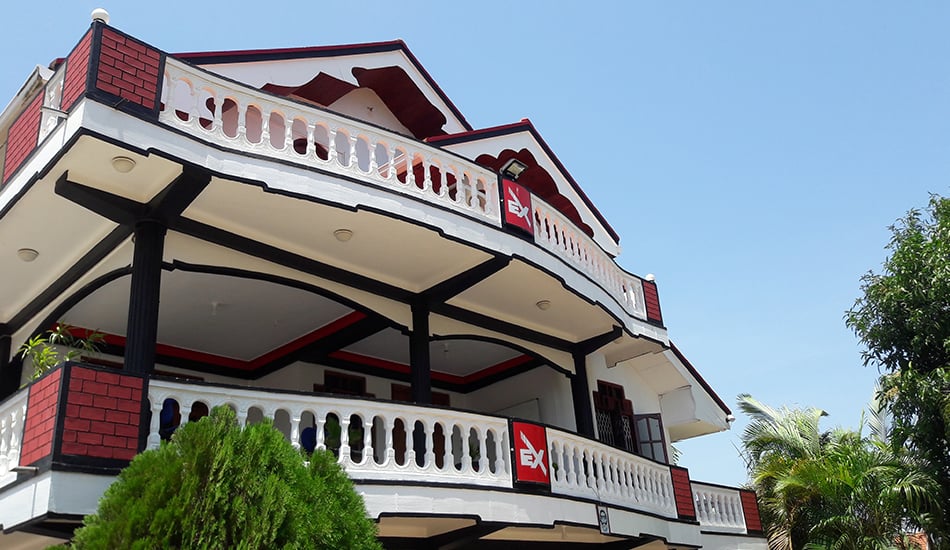 Located in Vavuniya, our HQ is a house turned into an office. Although it is not situated in the heart of Vavuniya, it is just a kilometer away from the local transport providers.
This house holds a family that is our team behind the hard work of Prime One Global. The office is fully furnished and is capable of holding all the staffs. There is no such "cabin-for-all" setup here. The workspace is designed in a way to allow the colleagues to collaborate and work together as a team.
Awards and Achievements
In the eight-year journey of Prime One Global, we have seen ups and downs. There have even been instances where we thought we are almost done, but we never gave up. Our dictionary has never come across the word "Giving up." This attitude of our has paid us with a few recognition and awards. Prime One Global has been one of the enterprises to be awarded Readers Choice Awards on 2012, 2013, 2014 and 2015. In 2013, we were chosen to win the APEA entrepreneurship awards for the year.

Inspiration is in the office
Luckily, we don't have to look out of the company for inspirations. The founder of the company, Mr. Sharanyan Sharma, himself is an inspiration to the staffs at the office. His Success story is very well known among the staffs and the entrepreneurs in the country. And, he would acknowledge his colleagues as the pillars of the success he and the company have attained. He thinks it is his duty to take care of his every staff and their well-being.
Staffs
The company that started with five staffs, and now has around 40+ in-house staffs, and a few virtual staffs. And these in-house colleagues are mainly recruited from the institutions like NAITA, Vocational Training Academy, and the technical college. Although we look into certain qualifications like the public examination results and passes in English, what matters more is your willingness to learn during your work period with us.
Does this remind you of something? Well, this attitude reminds me of the movie, "The Internship," when  Chetty, the head of Interns, speaks of the willingness to learn, and the googliness that is important for every colleague to shine out in a company like Google.
And this is what Prime One Global looks into its staffs too.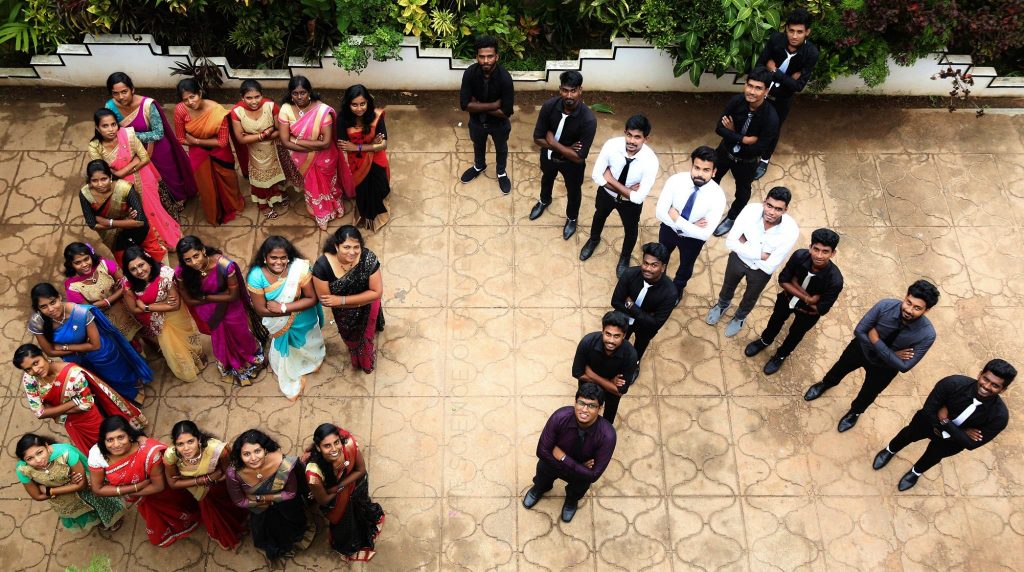 By the beginning of the internship, interns will be paired with the senior staffs to be trained. So, at first, all you have to do is look, ask and learn. Once the trainer is happy with your learning in the trained sector, you will be starting to work with the team. By the end of the internship, if you might be chosen to work with us permanently only if you are giving better performance and willing to learn more according to the trend in the Digital World.
While that is our expectation with our interns, we expect our permanent staffs too, to maintain a passion for the job they have chosen for, and willingness to learn as they progress with us in the journey. According to us, every staff – Let it be the intern or a management colleague – is important for they are the knights of this unique family of ours. And we care about every individual at the office and try as far as we could to keep them happy and comfortable.
Salary
Salary is normally paid during the middle of a month. This happens due to the delay in getting the Customer Fee. Since Paypal is not still available in Sri Lanka, we have to ask our clients to send the fee to Paypal, which will get through 2Checkout and when it reaches Sri Lanka and 2Checkout realizes the Pay around 12th of a month which would allow us to pay our colleagues around 15th of a Month.
Looking into the salary range, it varies from 10K to 90K. The basic salary for an intern is 10K. The salary pack for the interns with basic skills in the Digital Marketing varies from 15K to 45K, and the management staffs' earning between from 60K to 90K.
Insurance Cover and No- Interest Loan
Although our staffs look us as their second family, they have a family of their own. It is common in North to have a young breadwinner. Our colleagues' and their family matters to us. Therefore, we got all our permanent staffs insured with Life Insurance that is worth 500K.
Depending on our permanent staffs' requirement, we provide them with no-interest loans that ensure that the needs of the staffs are met. Although it is unusual for a private enterprise to offer such allowances, we care about our colleagues and their lifestyle.  
Routine
Our office is time is similar to the every other office on the island. We start at half past eight, and yes, punctuality is very much important. As a colleague, you would have to follow some rules, no matter how much freedom you can have while working with us.
The routine is simple and work-oriented most of the time. Still, work is not only what done at the office. Here we also want the staffs to improve their personal skills like public speaking, doing presentations and storytelling. The way finishing a task is important, sharing knowledge, and developing one's ability is important at Prime One Global. These sessions happen once in every week for half an hour.
Although the staffs sometimes complain about handling tasks and developing personal skills are hard, it depends on their time-management in handling both.
Our company doesn't provide much environment for relaxing, I mean like the nap pods or game sector in Google. We still lack enough place to provide such facilities to our staffs, yet we have recreational spots to play carrom, chess, and badminton in our workspace. Also, the conference hall on the balcony has a pleasant view that could allow you to spend some time alone with nature.
Breakfast. You can have breakfast with our colleagues, and it is provided by the company with limited choices. Of course, you can't expect westernized food. And, no we don't provide the traditional Tamil foods. Being concerned about the health of our staffs, the food offered mostly steamed Bengal gram, green gram, and black grams. And, then there is bread and noodles available if you're hungry in between your tasks.
 Working hours are usually 8 hours during the week, and 5 hours on Saturdays. You can sometimes choose to work from home, only if you are ill or unable to be at the office due to some valid reasons. Other activities like reading books are restricted to an extent unless it is work oriented. Well, as I have said earlier, you cannot expect a total freedom like in Google. And the job here doesn't allow you much to pay attention to spending time in such ways.
There is a necessity for our staffs to collaborate with our clients during the night time since most of the clients are from abroad and the timezone differs. To make it easy for our staffs, we provide them with laptops and Smartphones. Also, based on the staffs' job role and his/her living, we provide them means of transport to help them reach the office on time.
Outings
Twice a year, we get to travel around with our colleagues (at the company's expense.) Spending some quality of time with partners would help them develop a bond of friendship is what we believe in. As I have written above, Prime One Global is like a family. Sometimes, workload doesn't allow the staffs to collaborate well. So, by the end of massive projects, we would take our colleagues somewhere out of place, to enjoy traveling, get them out of the work stress, and develop bonds. Not to mention, to help them reboot their mind and creativity. After all, that is the major thing traveling does to a human being.
"You are taking me back to that awesome day, Yathu," started Dilan, our Head of Operations, when I first approached him to share his feelings regarding the One-Day Trip Prime One Global went on 26th of December, 2015. "It is an evergreen memory. We decided to go on a one-day trip since all the staffs couldn't come for 3-4 day trip. We visited the Hill country during that trip, and the bus we hired for the staffs was full of fun and excitement. It was more like school trips we went during schooling. We visited Nuwara Eliya, Hatton, and Kandy in a day (since all the places fall on the way)" he described what he stored in his memory.
"During the visit to Nuwara Eliya Lake, we were asked to take risks, like boating. It sounded risky for me because that was the first time for me to go on a speedboat ride. So, I asked my colleague, Thuva, to join me. We were pretty scared when began the ride, but after awhile we got the courage to ride it recklessly and end up getting chidings from the guy who rented us the boat," he laughs as he recalls it. " Actually, it is this trip which stimulated me to be a risk taker and be adventurous in life,"  he concluded.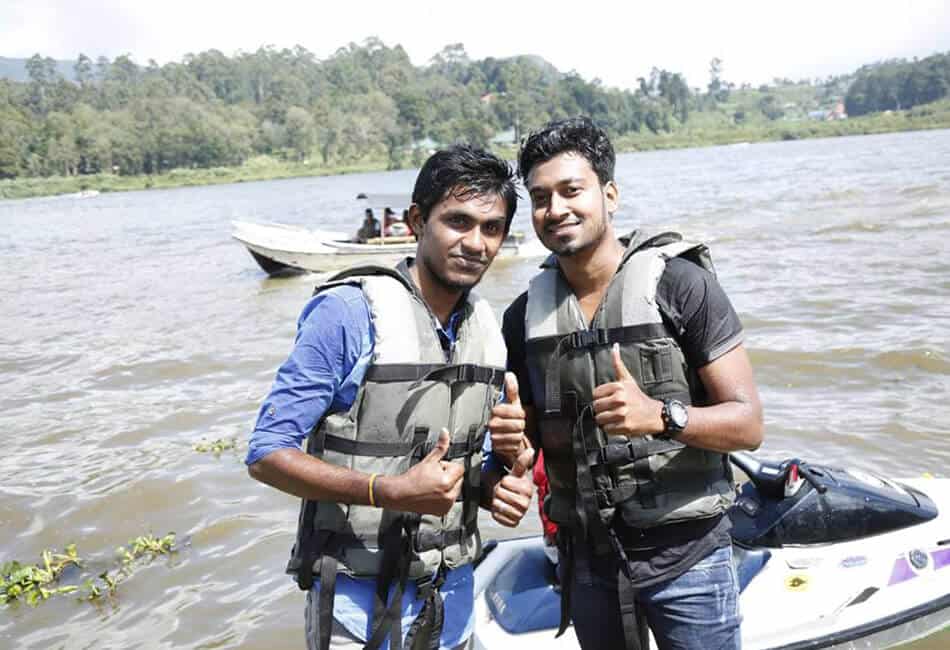 New Offices
While we have our HQ located in Vavuniya, we have extended a branch at Colombo. Our new office at Colombo was started with our 8th Anniversary. This office is located in the East Tower at the World Trade Center, Colombo. Also, we are looking forward to extending one of our branches to Kolkata, as well.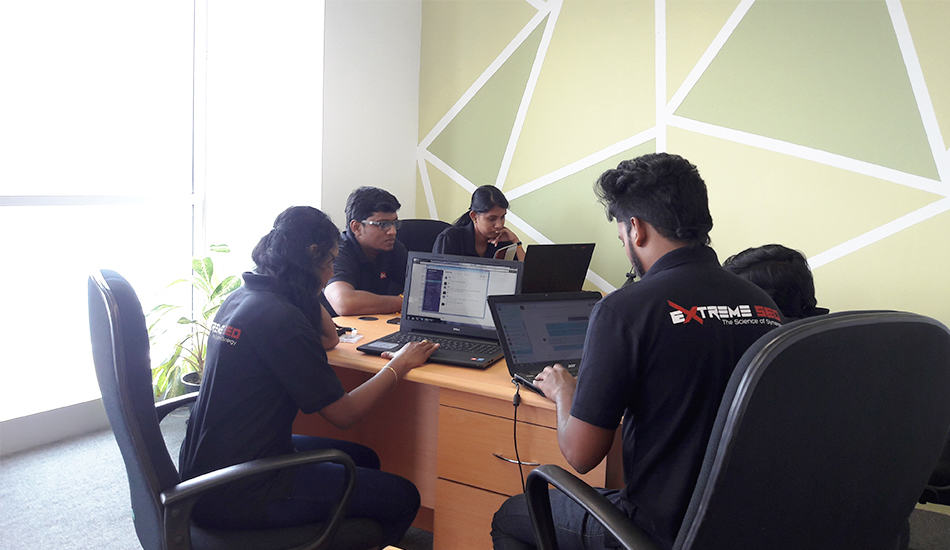 Our hopes for the future
Prime One Global is nowhere near Google to provide its staffs with every single provisions and space to be comfortable, but it, as ever, wants to ensure the colleagues are happy, healthy and comfortable within and outside the office. A happy colleague provides better results to the clients than the stressed one, is what we believe. We are still pretty behind in providing all our staffs with the total comfortable zone, yet we are hoping to give them a better one in the near future.
Our goals for our new branch are high since it is located in the commercial city of Sri Lanka. There is a need to look into every aspect of our colleagues there to keep them happy and comfortable.

That is all I could say about our company culture, for now. To be honest, certain feelings and experiences you get cannot be expressed by words. They are meant to be experienced and felt. Just like the feel it gives you while traveling, this journey with Prime One Global is supposed to be felt.