The ecosystem of Instagram has experienced significant changes over the years and converted into one of the most popular and influential social media platforms. Day by day the competition for grabbing audience attention is growing on Instagram, therefore it has become more crucial for brands to adapt and implement new strategies for their Instagram marketing. In this article we will check out the ten sure-fire Instagram best practices that can help your brand skyrocket its reach, nurture new followers and achieve exceptional growth in 2024.
However, it's important to understand that you can't accomplish your Instagram account growth by overnight. Usually, most of the Instagram business accounts have an average monthly follower growth rate of, around +1.25%. With that said, let's take a close look into these tried and tested Instagram best practices and see if you can outperform this benchmark to successfully elevate your Instagram account growth.
Without further ado let's get started!
Top 10 Instagram Best Practices
1. Leverage the Potential of Engaging Content
Delivering engaging content is one of the essential Instagram best practices to grow your Instagram account. Therefore, create engaging content that best resonates with your target audience. You can create and share attention-grabbing images, and videos with good descriptions/captions that connect with your industry niche and target audience demographic. Furthermore, you can make use of interactive content like polls, and other engaging content features to spark fruitful interaction from your Instagram followers. Remember, Instagram is primarily a visual social media platform, so upholding its aesthetic nature is really important to boost your growth on Instagram. Build a cohesive Instagram feed by perfectly integrating your branding elements. Showcase high-quality visuals that reflect your brand's core personality and values, this practice can help you attract new followers and also encourage profound engagement from them.
2. Embrace the Trends of Reels and IGTV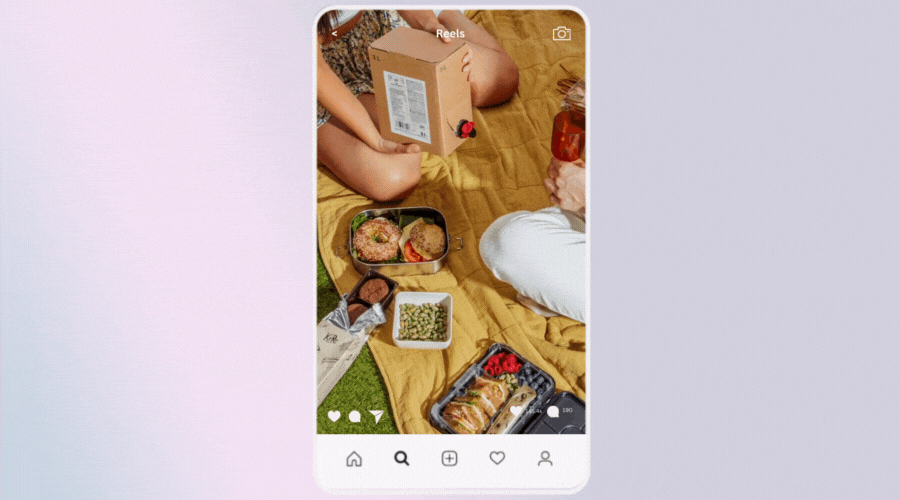 Instagram itself states,
"Reels is the best place to grow creatively, grow your community, and grow your career."
Reels and IGTV are content creators' most favourite features on Instagram, utilizing them is one of the smart Instagram best practices. Even the recent statistics on Instagram show that most of the Instagram users spend around 20% of their time on the app watching Reels alone. Doesn't it show the power of Reels? That's why, it's a smart move to make use of these features to expand your reach within the Instagram community. One of the key things to keep in mind when using Instagram reels is to create engaging, informative and trending videos that properly align with your brand's unique identity and messaging strategy. By creating these relevant & engaging Reels, you can increase your brands visibility on Instagram and ultimately expand your Insta followers.
3. Use the Power of Instagram Stories
Through Instagram Stories, you can provide an authentic glimpse into your brand's day-to-day activities, that's why it's included in the top 3 Instagram best practices. Additionally, stories give an opportunity to connect with your audience on a personal level. Therefore, use Instagram Stories to showcase the unique aspects of your brand, share behind the scenes moments of your staff, and run time limited promotions for your bestselling products or services. By using the smart features like stickers and Swipe Up links in your Instagram Stories, you can drive traffic directly to your website or landing pages from the stories. (Note; These features are inclusively accessible for Instagram accounts with over 10K followers).
4. Enthusiastically Engage with Your Insta Audience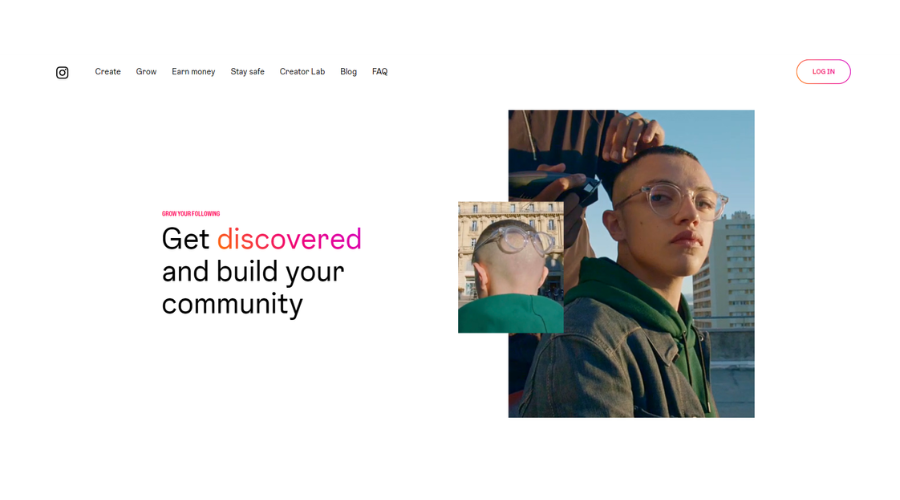 You can get more viewers to your Instagram Account through posts and Reels, this is why reels are one of the popular Instagram best practices. But, in order to convert them into long-term followers you need to actively engage with them. Even Instagram also echoed the same.
"The easiest way to turn casual followers into fans is by liking, replying and resharing their responses. Just show you care! ❤"
Fostering a strong and authentic connection with your audience is one of the Instagram best practices for long-term success. Therefore, make it a high priority to like and respond to your followers' comments, direct messages and any mentions of your brand on the Instagram platform. You can also express your appreciation for your followers' engagement and loyalty by resharing their valuable comments or actively taking part in conversations with them. This practice will aid you in growing your Instagram community and increase the sharing rate of your Instagram posts among a wide range of audience.
5. Join-Force with Influencers and Partners
Teaming up with the right Instagram influencers is one of the effective Instagram best practices to promote your brand. Look for influencers whose values and styles best align with your brand and work together with them to get your brand name in front of your target audience to make them actively engage with your brand. Additionally, consider partnering with businesses or brands that positively complement your products or services, this way you can promote your products/services to a new range of audience. Collaborating with influencers and businesses will give a significant boost to your Instagram account growth.
6. Create Attractive Shoppable Posts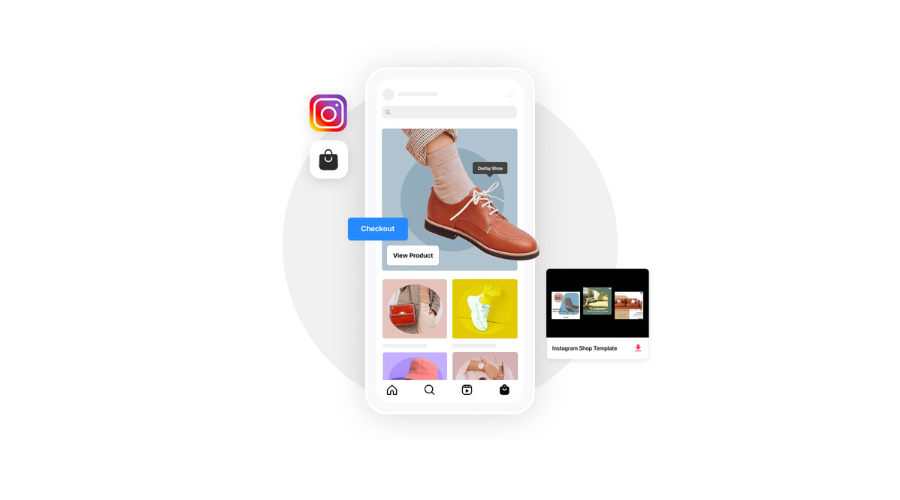 Shoppable posts are one of the attractive features on Instagram. This unique feature allows you to tag your products or services directly in your posts and enabling users to make instant purchases within the app. This all-in-one shopping post feature can greatly enhance the buying experience for your customers and significantly increase the revenue for your business. Spend quality time to create attractive and informative shoppable posts and encourage your potential buyers to make instant purchases.
7. Use the Ultimate Power of User Generated Content (UGC)
Encourage your Instagram followers to create and share content featuring your brand, products or services. Then repost the UGC on your Instagram feed or stories while giving credit to the original post creators. This way you can showcase actual social proof of your brand and prove how your brand influences real people. This will establish a connection with your followers and foster a sense of community around your brand. Promoting UGC will ultimately leading to increased growth for your Instagram account. Moreover, you can save time and effort from creating new content.
8. Carefully Choose Relevant Post Hashtags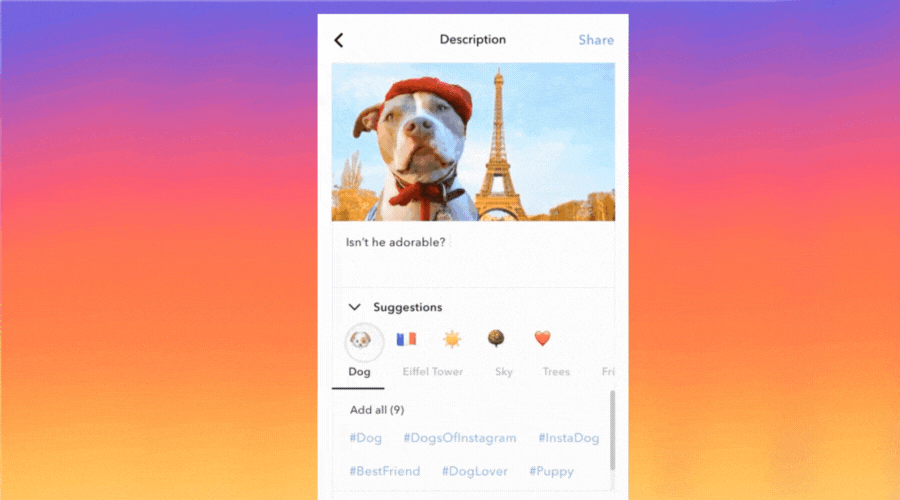 Hashtags are a way to increase the reach of your Instagram posts, which's is one of the crucial Instagram best practices for achieving growth on the platform. Research trending hashtags in your niche and include niche hashtags in your posts but be cautious about using overused or spammy ones. Hashtags help you boost the visibility of your posts in Instagram search results. It's also important to strike a balance between niche and trending hashtags for improved search visibility. Additionally, consider creating unique branded hashtags that reflect your brands identity. Having a planned approach to using hashtags can greatly assist you in gaining new followers on Instagram and broadening your visibility in Instagram searches.
9. Consistently Post at the Right Time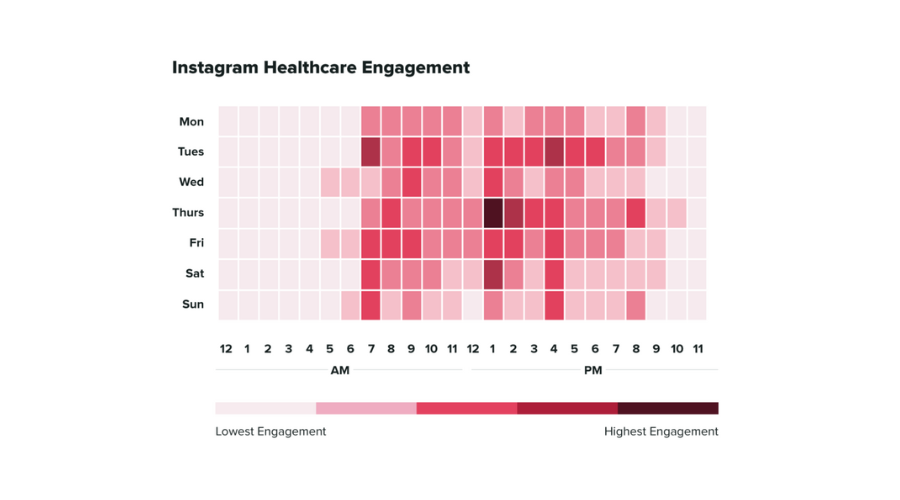 When it comes to growing your Instagram account, attracting new followers is one part of the equation. The other crucial aspect is keeping those followers and continuously increasing your followers count. This requires consistency. To keep a presence on Instagram it's important to create an Instagram content calendar and stick to a posting schedule. You can use Instagram Insights to figure out when your audience is most active and plan your posts accordingly. By being consistent and posting at the right times on Instagram you'll ensure that your content reaches a large portion of your followers and increases the chances of your posts going viral. This is the reason it's included in the top 10 Instagram best practices.
10. Analyzing and Optimizing Your Instagram Performance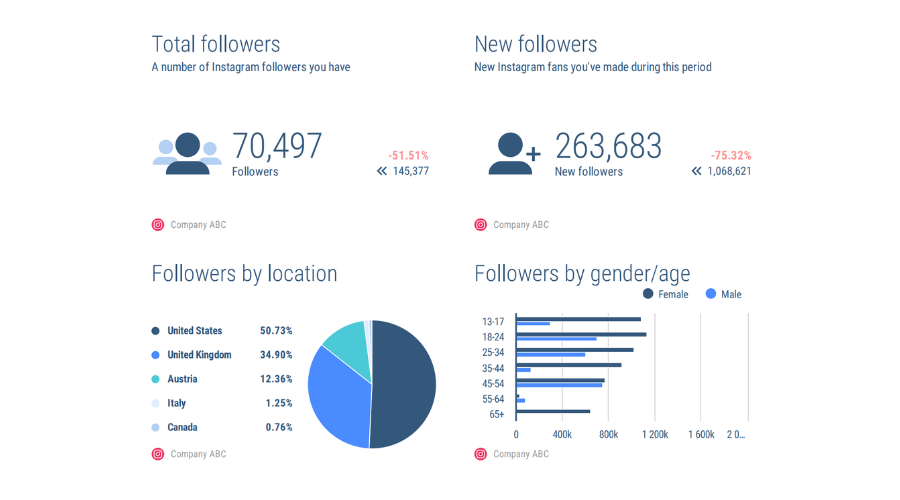 Assessing your Instagram Insights allows you to understand which content resonates best with your target audience. That's why it's one of the Instagram best practices, so, take a look at metrics like reach, engagement, and followers growth rate to check how well you're performing on Instagram. Additionally, keep an eye out for emerging trends & styles and adjust your Instagram strategy accordingly to stay relevant. Use the data collected from the Instagram metrics and insights to optimize your content strategy on Instagram to maximize its growth potential.
In conclusion
Instagram is a social media platform that requires creativity, strategic thinking and consistent effort to stay ahead. To expand your reach and engagement with your audience on Instagram, it's important to make the best use of the features like Reels, Stories, User Generated Content, Influencers and Hashtags. Furthermore, embracing the posts trends, actively engaging with your followers, and keeping a regular posting schedule will contribute to significant growth. It's also crucial to prioritize aesthetics and data driven insights in order to fine-tune your approach for success on Instagram in 2024. So, what are you waiting for? Go ahead. Happy Instagramming!
If you found these Instagram best practices useful, please feel free to share this article with others!
Remember to leave your comments as well!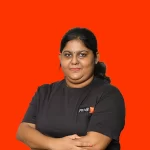 Abirika Soolabanee working as a Senior Manager - Inbound Marketing & Branding at Prime One Global. She is a certified content and Inbound marketer with five years of experience. Bringing expertise in content marketing, inbound marketing, branding, blogging, copywriting, SEO, keyword research, and research & analytics. She is passionate about Inbound Marketing, Branding and Blogging. She writes in-depth articles and guides about digital marketing trends, technologies, and other lifestyle topics since 2018. Through her writings, she loves to help people in all aspects of their life.