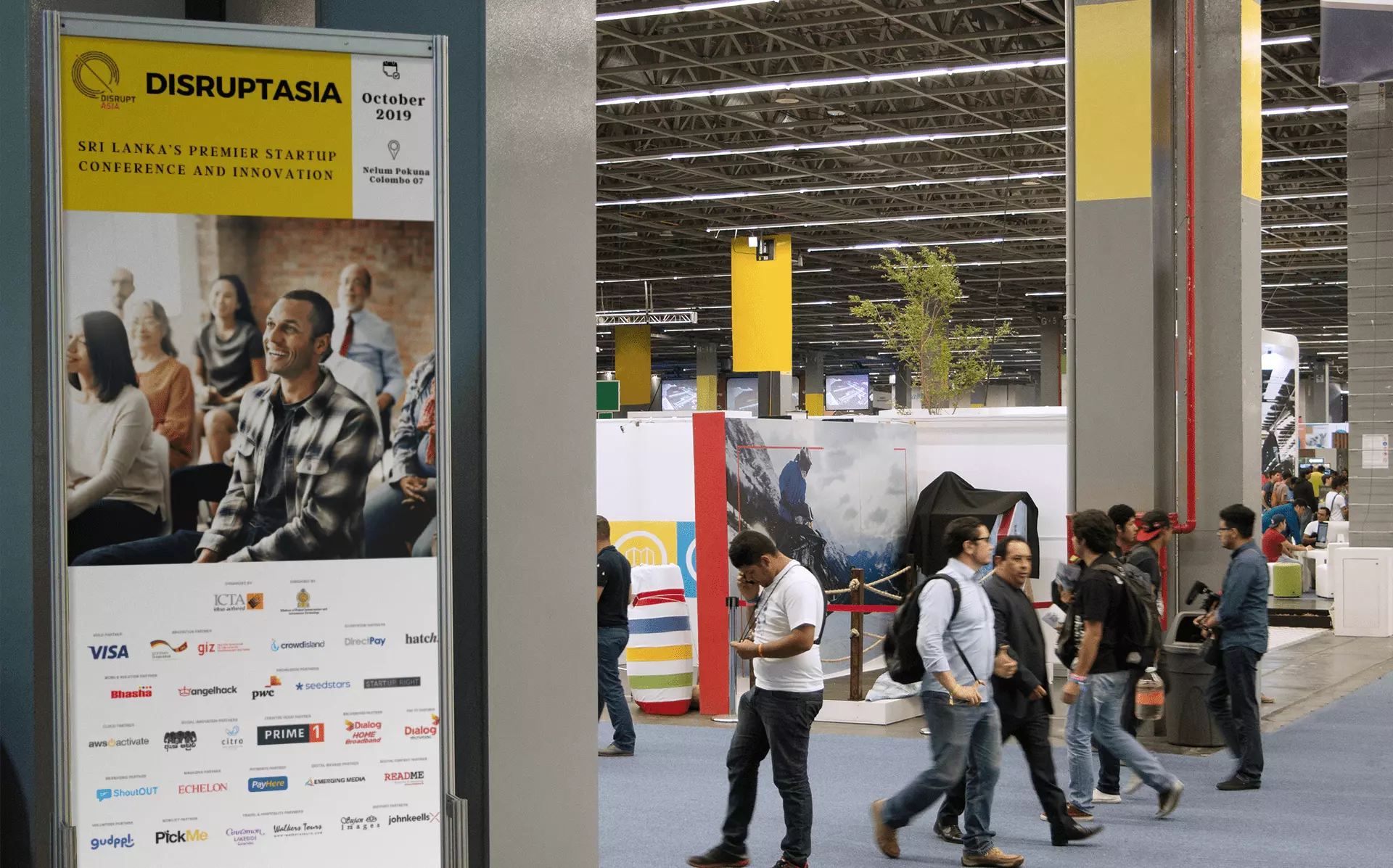 10

June
Grand Promotion for Disrupt Asia 2019 Via Digital Marketing
Disrupt Asia 2019 is Sri Lanka's Premier Startup Conference and Innovation Festival organized by the ICT Agency of Sri Lanka since 2016 promoting entrepreneurship, policy, innovation, and startups. Each year Disrupt Asia has a theme aligning to global trends. In 2019 it was about Augmented Living.
The innovation conference had two keynotes by eminent startup personalities and five-panel discussions to inspire and share knowledge. Also, the conference had the Startup Battle Grand Finale where shortlisted startups pitched their ideas and win prizes. With this many Sri Lankan startups put their stall in the Disrupt Asia Exhibition to showcase their growing startup to the Disrupt Asia audience.
The Scope
As an Official Digital Creative Video Partner Marketing Partner, we closely worked with the Disrupt Asia 2019 team to have a better understanding of what their main goals would be. We identified their main digital strategies and scope. Based on that our digital marketing efforts we focused on:
Create awareness about Disrupt Asia 2019 among the target audience through viral video stories.
Increase the number of attendees by creating strong pre-promotion campaigns with social media promotions and Video campaigns.
Build a strong online presence and boost engagements through interviewing the panelists and Industry experts
Grow the social media following and awareness of Disrupt Asia 2019 through the Paid and organic Digital reach.
Build a Social Buzz around Disrupt Asia 2019 to define who should attend the event and why.
Our Solution
When the Disrupt Asia 2019 team told us their vision for the event, we were immediately up for the task. However, marketing an event online can be a tedious process and requires spot-on preparations and execution. Marketing for an event can be a tedious process and requires spot-on execution. So, we found creative ways to promote the event to stand out. Our marketing efforts included:
Targeted audiences interested in the event with creative social media posts and videos
Reached a large audience through different social media platforms and entice them to take part in the event during the event dates.
Pre-promotions videos were used to create awareness about Disrupt Asia 2019 to bring in new participants
Flooded the audience with event-related photos and videos as a shout out about the event.
Influencer marketing was used to spread the event's name, showcase the event's details on their social channels and give their opinion on the event.
The event was heavily pushed on all social media channels and we made sure the message for consistent overall.
A dedicated digital media team was appointed to take photos and videos of the event to do the live and post-event promotion with real-time visuals.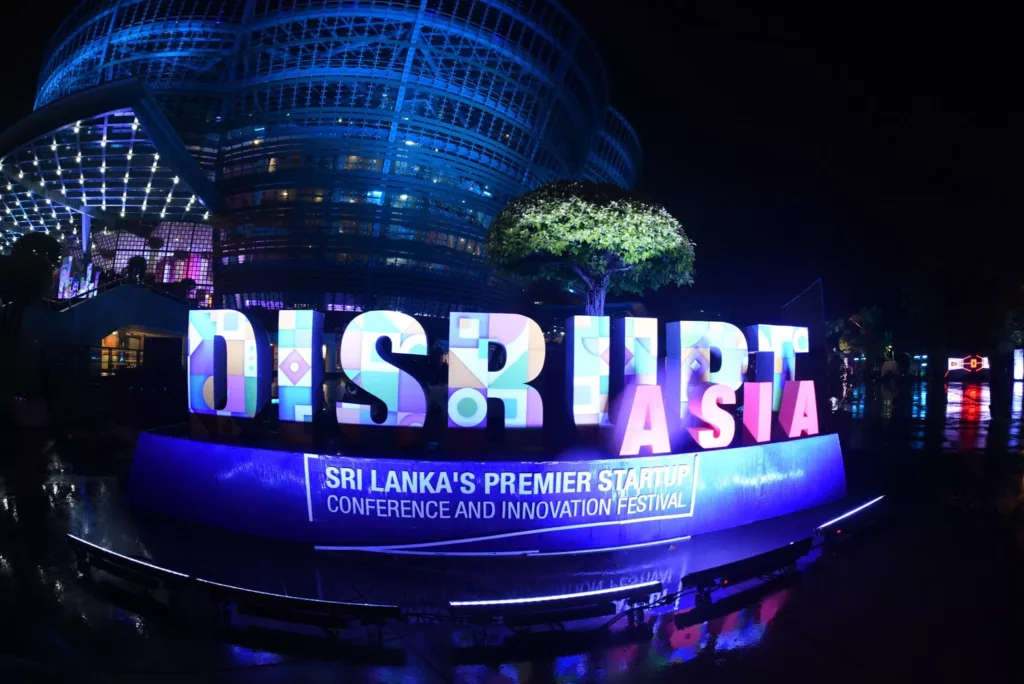 We looked at creating pre-promotion marketing campaigns that allowed Disrupt Asia 2019 to attract potential audiences and attendees. Specific social media and video campaigns were set up and run focused on building awareness, engagement and action (Event Registration). With continuous efforts, we managed to put together an integrated Video marketing campaign focused on creating awareness and reach which help us quadruple the reach of Disrupt Asia 2019.
Also, our digital media team attended the event to do on-time digital marketing promotion for the event as well as gather footage for the post-event promotion purpose. We took lots of photographs, videos especially interviewed event guests and participants to promote the event massively with real-time experience. With our digital marketing campaign:
We increased the numbers of event registration by 150%.
The social buzz around the event went up insanely high.
A substantial increase in followers on the social media pages.
Disrupt Asia 2019 managed to pull more attendees and positive feedback than previous years.
We increased the event awareness and making it a huge hit
We thoroughly supported the big success of Disrupt Asia 2019 with our innovative digital marketing strategies and best efforts.
DisruptAsia Feedback About the Results.
The Excellent Results:
Not only did the Disrupt Asia 2019 team and ICTA express their gratitude about the entire success of the event and how Our Digital Media Team went out of their way to make things picture-perfect. They also mentioned that the entire event turnout was far better than what they had anticipated. With our solution-focused digital marketing campaign, we achieved
150% Increase in total event registration and attendees
585% Increase in event awareness and engagements
655% Increase in the social buzz around Disrupt Asia 2019