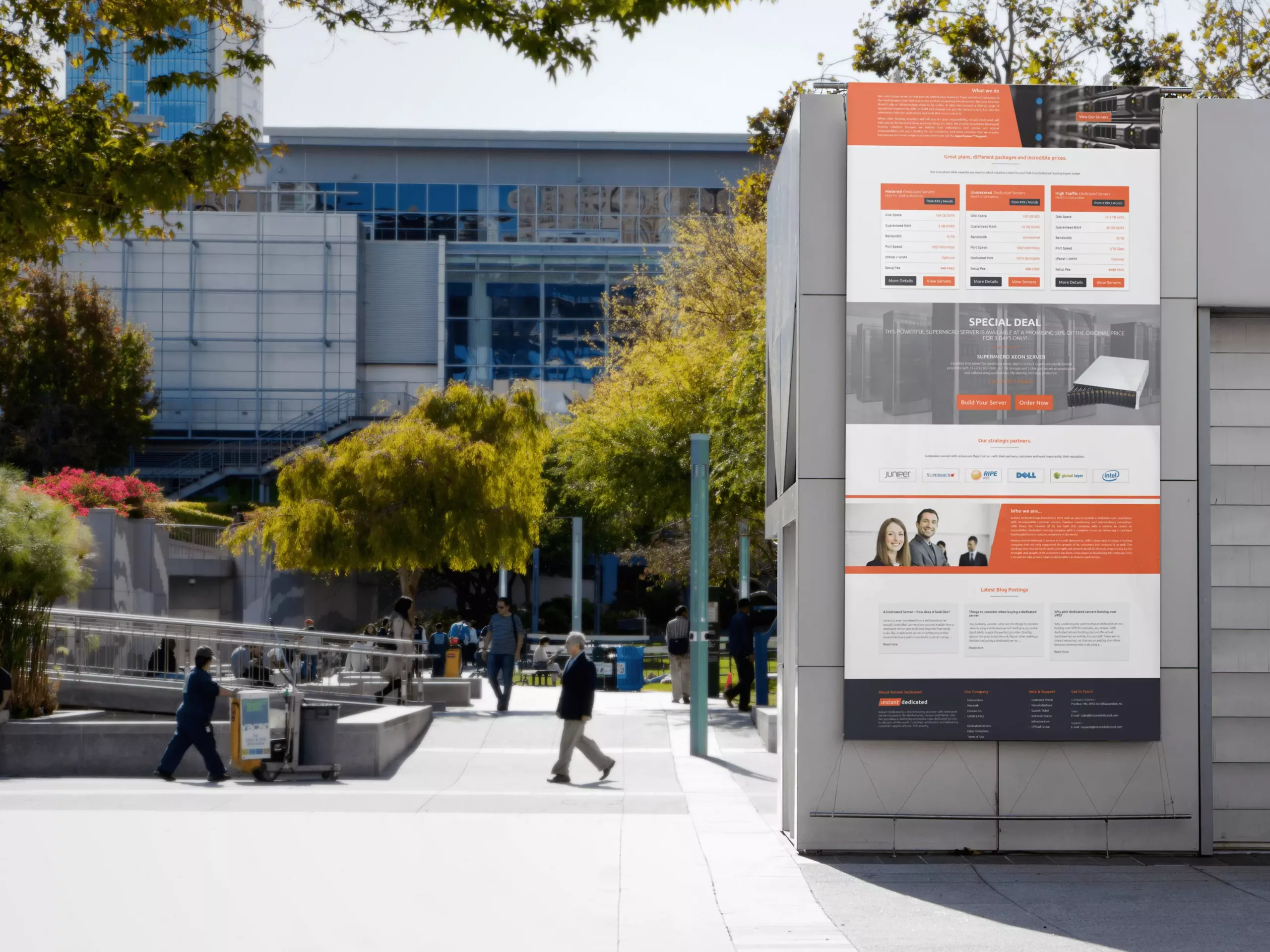 30

May
Traffic Conversion Boost, 82 Percent Bounce Rate Reduction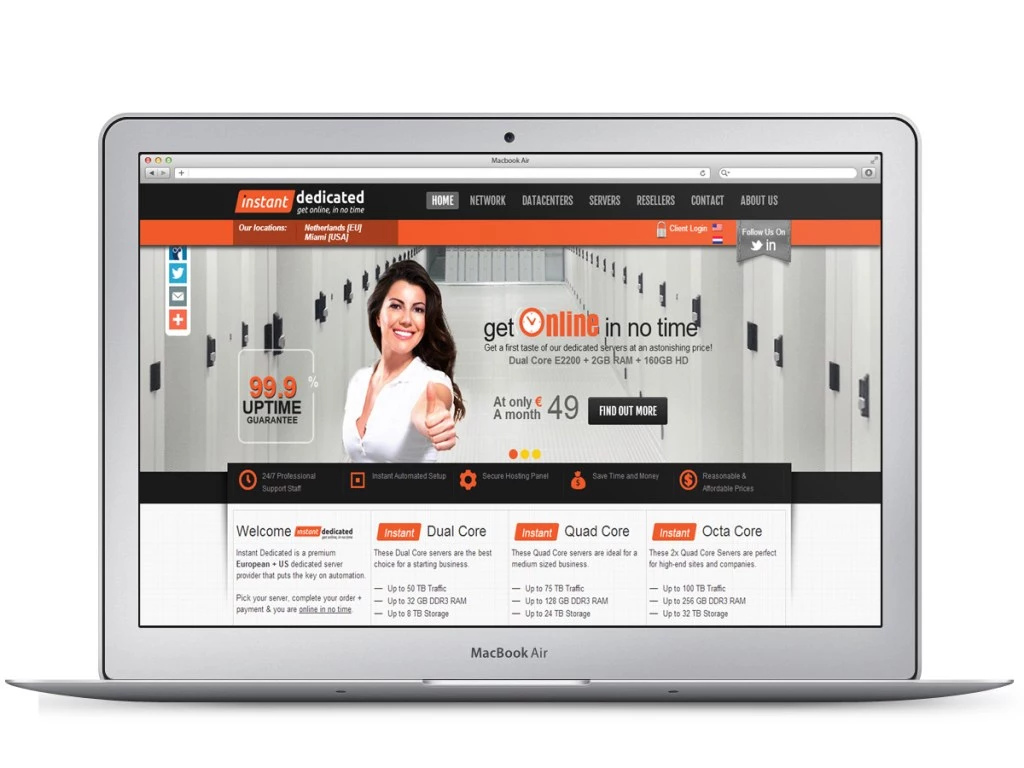 Instant Dedicated offering high-end, world-class dedicated servers for customers around the world. They have the most efficient servers that are available instantly on-demand and serve their customers 24X7.
As usual, they were suffering from a lower amount of traffic; especially on the keywords that can generate sales. Well, the prime reason behind the problem was their site not properly optimized for better user experience or even not friendly for search engines. 
Even though their backlink profiles were very low and it's not sufficient for improving domain Authority or even ranking their primary keywords on Google. We noticed,  most of their backlinks were coming from the same set of domains, IPs. Also, they were not so much concerned for social media or even search engine guidelines, and it was hurting their business a lot.
The Designated Problems
As stated above, their major concern was a fall in their overall sales. And it was because of their negligence of social media as well as making a backlink profile that is more diverse in terms of platforms, IP's and domain names:
Website Rankings

 

– In fact, their website was not ranking anywhere in any search engine. Their website was not following the exact procedure to get ranked in top search engines using better search engine compliance.
Backlinks Profile

 

– A backlink profile that doesn't' have Quality, Relevancy, and diversity won't take it anywhere. Link Diversity is necessary and there should not be any footprints left behind.
Other Measures

 

– You can't just take a trampoline and start announcing what you have. It should be managed, systematic, and in the specified order. All these points were not there in their social media campaign. Other important points like Site Loading Time, Hundreds of crawling errors, broken links, poor social signals, and very few indexed pages.
Solution We Offered
When they came to us with their concerning problems, we tried to dig deep and find out actually what is wrong with their website and started our research:
Our Analysis –

 

Well, we performed a detailed analysis on their website. What we found, as we said above, was the lack of diversity in their backlink profile. Further analysis let us know that their social media marketing campaign was really a mess.
First Step Planning–

 

A small step towards better results is better and managed planning. Our search engine professionals' team started thinking about what could be done and came up with a solid plan that we implemented within the next month.
Next Step Implementation –

 

After having complete research, detailed debate on the condition of the website we decided to take two steps:
Increasing Backlink profile quality Consistently –

 

We created a perfect backlink strategy and then we acquired highly relevant contextual link profiles from organic link sources towards the Home and Other landing pages of the websites. We kept the ratio of 60/40 in between Home/Landing Pages. Before they were having just

 

1.3k (from 134 domains)

 

backlinks but now they have more than

 

19k backlinks (from 521 domains).
Well  Managed Social Media Campaign –

 

We assigned our social media team to take needed steps in order to engage their brand, website on social media channels using proper social media promotion strategy; but in a more managed and effective way. We especially targeted Google Plus, Twitter, and Facebook. Now they have needed numbers of social influence from Google Pluses, Tweets, and Facebook. All it worked for the wellness of their websites in terms of search engine rankings.

Improvement – Really, after two and half months of dedicated efforts, the results were amazing. We noticed a great improvement in search engine rankings and traffic. Now they have 216% more traffic ( According to Google analytics and Piwik Statistics) from different sources; and that all traffic is highly prone to convert. Their social media reach is getting wider and wider now. Google Plus and Twitter Followers have increased drastically; bringing goal objective traffic.

Fantastic Results – Delivered.
Dug deep throughout their Social media and SEO campaigns they were running already. Explored what went wrong with their campaigns.
Took over their trampoline type social medial marketing and made it more accurate, targeted, and result-oriented. Amplified Google Pluses to over 50 times, Twitter Follower to 5+ times, and Facebook Like to 200 times.
Magnified the overall backlinks over 15 times and all those backlinks are segmented for targeting their brand name, Long tail keywords, secondary keywords, generic keywords, and of course their commercial/primary keywords.
We kept the link velocity consistent (natural) rather than being over-aggressive or extra slow.
They are now enjoying high search engine rankings on their own keywords; and 216% additional traffic.
Technologies We Rely on