It was almost a decade ago when local search gain momentum on the World Wide Web with customers searching for places and ways to reach those places. However, today more than 750 million GPS-enabled phones are aiding customers to explore places locally. As per the latest statistics, over 85% of users search locally on their smartphones through Web browsers and apps such as Facebook and Google Maps. This inspires Rob Reed to say that local search is a mobile experience at a social level.
In 2012, it was found that over 60% local searches triggered successful purchases. As compared to other digital marketing initiatives, local Search Engine Optimization (SEO) ensures a high investment return. According to a survey in 2013 by Marketing Sherpa, around 54% marketers under survey agreed that local SEO positively influenced their brand.
Search Engines and Local SEO: What's the Current Impact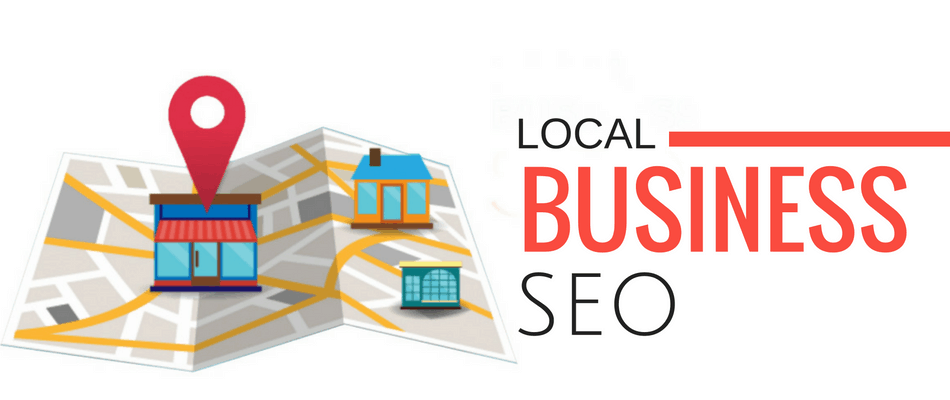 With the introduction of Google's Hummingbird update in 2013, search engines have become more intelligent in returning relevant and localized results for people's searches. Adding the updates of Panda and Penguin, local SEO has actually become a challenging necessity for businesses. This has triggered the need of targeting location-based keywords without schlepping Google with plenty of inapt local search terms.
However, forecasting local SEO trends is a bit difficult because local SEO is actually not a fad or phenomenon. In fact, it is a never-fading asset that allows optimizing the search experience for users residing in any part of the globe. It is a basic mindset that cannot be implemented later. However, the difficulty does not remain when you choose to have a Google-friendly strategy.
Getting Ready to Prepare a Local SEO Strategy: Gaining the Vision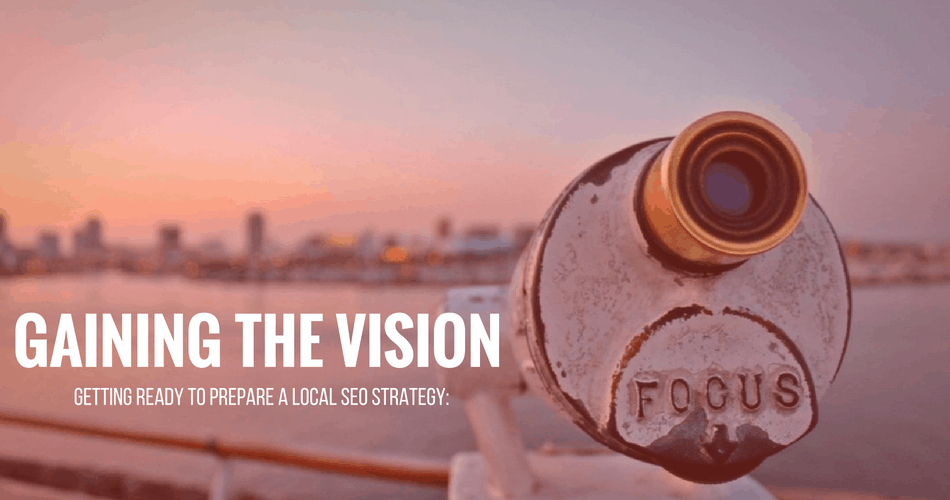 Due to the Google Pigeon update, global brands are forced to reconsider their global SEO strategies that now need to be competitive even among the local businesses in the nations targeted. Whether you are a small or big business brand, local SEO is bound to increase your customer base, boost brand awareness, and expand your business growth as well as success.
So, is it possible for a global brand to compete locally? Yes, it is! Even a small business can compete with global brands. In both the situations, only a good local SEO strategy is going to work. For the strategy to work, one needs to have a comprehensive vision. Just as in case of content marketing, the key here is to think like a customer who is always interested in getting the desired information through the replies for different questions.
When you put yourself in the position of your customer, you can easily identify the dos and don'ts in each of the technical and non-technical aspects of local SEO. The common and bigger picture goes like this: Assuming you have your upfront stores in different countries, you need to create individual Web pages for each of them and optimize them to target local customer base first.
Before Creating Local SEO Strategies
Before we check the strategies, here are some factors to consider for preparing the most effective local SEO plan!
Local Laws and Ordinances: These might not apply to all businesses, but for some they act as the primary set of considerations. For example, if your business is swimming pool or home repair company, it is obvious that your customers need to follow the zoning and setback laws. Remember, each nation has its own regulations due to which the customers are more likely to search with phrases such as 'home repair laws in Chicago' or 'swimming pool company in Chicago'.
On-site, Off-site, Social/Mobile, and Review: Once you know about the local laws and ordinances, you can easily determine its impact on the keywords and other SEO elements present on the pages, off the pages, on social networks, and on review sites.
Effective Strategies for Different Business Types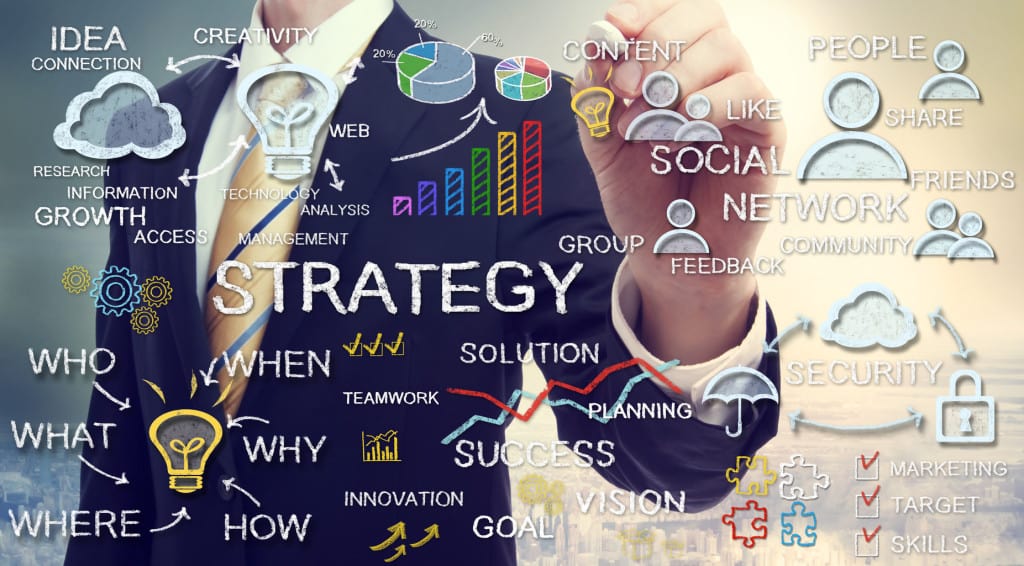 If You Are a Global Brand Having Local Branches or Separate Franchises Run by Locally Registered Firms: Consider developing a separate Google+ page for each and creating local listings on major sites permitting customer reviews, such as Facebook and Yelp. It is suggested decentralizing a sole G+ page into individual branches. Many few search engines prefer brands that have verified their site, running on local IPs, with the search engine.
If You Are a Brand Allowing Sales through Partners or Distributors: Consider motivating them to build awareness of your brand locally. Although the officially registered business directories allow personalized names, your goal should be to gain local back links whose anchor text contains a brand name, for instance, the links can refer to a partner.
If You Are a Global Brand Having Centralized Approach Without a Local Presence Anywhere: Consider purchasing local domains and localize the site. An ideal way to improve local backlinks without hurting the famed global presence is to subscribe to local domains called ccTLDs. These domains help developing brand awareness among local communities effortlessly. You can even establish your location-based target in Webmaster Tools. Do also include the target country in your site and localize content forms such as metric units and currencies.
If You Are a Global Brand with Some Local Popularity but Without Local Branches: Consider having your name, address, and phone (NAP) in your site or subdirectories on a consistent basis. Your brand might be popular through showrooms, training centres, or warehouses. As a result, gaining a phone number should not be difficult. Utilize schema.org to mark NAP so that it can be easily seen in the result pages of search engines (SERPs). This is because business functioning locally to some extent is preferred by search engines that can increase the rankings.
If You Are a Globally Reputed Yet a Local Brand: Consider having a single-domain, multilingual site in case you are running a university, tourist agency, or family-operated business. Never buy local domains such as ccTLDs or rely upon local SEO providers in different nations for the half link building task. Doing so can bring your reputation down, which has been earned by growing your brand locally. Rather, utilize your local domain power to create a single site, but offering subdirectories (<sitename.de>/Spanish) for different languages for reaching out to customers.
Local SEO Strategies 2014 for All Businesses
You may have optimized your site for local SEO whose rules still are effective, but some newer strategies are likely to be more effective in 2014 regardless of the business type. Let us check them out!
Keyword Strategy: Make it Local and Long Tail
Local SEO might not be vital for e-commerce webmasters but finally, Internet-marketing professionals consider localizing their sites. This is because local SEO can bridge the difference between the happening 500 clicks per week and the desired goal of 2,000. One of the ways to achieve this bridge is to include the geographic location in the keyword.
While localizing your site, it is essential to revamp your keyword strategy to change keywords into more meaningful phrases for attracting local customers. As per Moz.com, webmasters should act wisely to include the city and state name in which the corporate operations take place, within meta title and description, page title tag, H1 headings, URLs, page content, and in alt tags. These elements exist for each page, which should include the local keywords including the city and state name. However, do not stuff too much on page content such that Google is forced to penalize you.
After the Hummingbird update, keywords in the question form deliver better and more relevant search results than robot-friendly equivalents that do not have question format. For example, 'Which is the best pizzeria in Belgium' delivers better results than 'Pizzeria in Belgium'.
Before a few years from now, both these keywords would show similar results. However, if you see today, most of the result pages shown in both differ drastically. This is because Google now comprehends the user motive in a better way. Therefore, consider long tail keywords throughout the content of your site and linked sites for targeting the second class of search users.
However, keep in mind that using these keywords does not mean ranking on the first page of results by Google Map for that keyword. For this to happen, you need to take of more things that are discussed ahead.
Organic SEO Strategy: Directly Influencing Your Local Search Results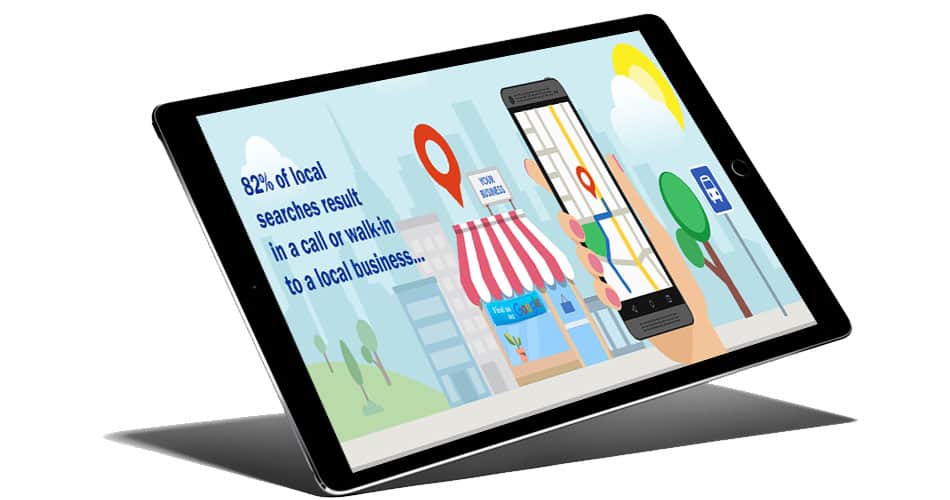 According to Mike Blumenthals (Blumenthal.com) and Adam Steele (Lean Marketing), the individual site's organic SEO rank highly influences the local results. Both performed some local searches to prove this relation between local and organic SEO. It directly says that ranking well for local SEO requires ranking well for organic SEO.
This itself means to continue working on organic SEO efforts, which include optimizing meta title and meta description, images, page speed, URLs with customization, strategic link building, social media, and conversion, and content marketing.
Social Media Strategy: Tapping the Power of Google+, Pinterest, Facebook, Twitter, and Google Maps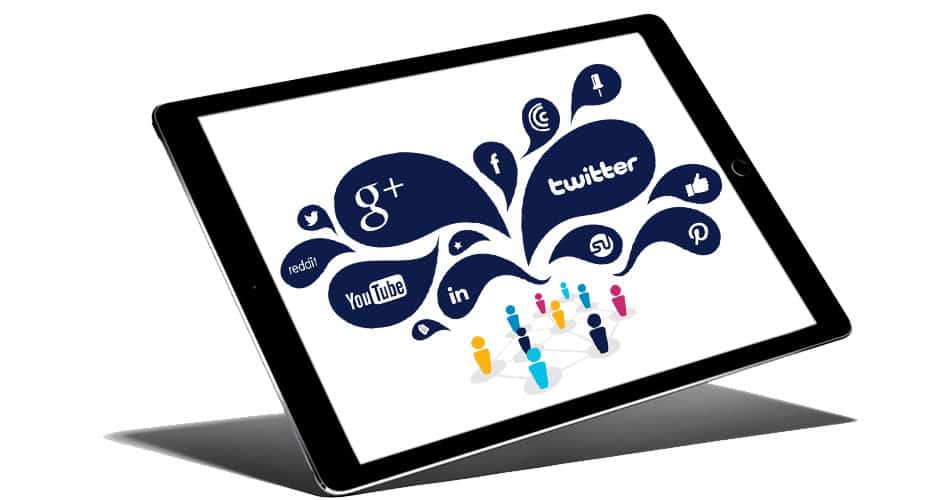 Are you ignoring social media for localizing your brand awareness? If yes, then it is high time to stop it! This is because such a platform is the biggest off-site SEO opportunity to spread the awareness of your brand.
Nowadays, not all searches occur in the browser, as several customers use apps to perform a local search. Do you know that the Facebook app is highly used after Google Maps for local search?
Consider learning and implementing new ways of exploring social media sites as a means to expand your business, even locally. While doing so, consider some vital SEO points. First, whatever you do, keep it fresh. Stay active on Facebook, Twitter, and Pinterest to posting new but quality content, which shows search engines and visitors that your brand is flourishing. Search engines favor such fresh updates for a higher rank.
Second, consider increasing the number of likes/shares/retweets by publishing interesting posts. The more their number, the more is the interest of the customers in your content and the more favor you receive from search engines. However, avoid congesting with worthless information, which neither the visitors nor the customers like.
Third, engage with your visitors frequently by responding to them irrespective of the social platform. This shows that you care for your business as well as an online community, which is a plus point for better SEO results.
Lastly, give priority to Google+, as Google is still the giant player when it comes to site ranking. Do create a Google+ account for your brand as well as yourself, add to your circles, share relevant content on your corporate and personal pages, and follow people. For local SEO, consider the following two strategies in addition:
Place Pins in Pinterest: This is actually the latest feature of Pinterest, which is of great interest to local businesses, especially those in the service sectors. As a user, you can pin new destinations present on your boards or search novel locations on the FourSquare's map. In case of a good fan following for your products/services offered to local visitors, pinners can see your service and NAP information along with images of your products and services directly shown on the map.
Optimize Google+ Local Page and Google Maps: Both these media are a core factor for local SEO ranking. The integration of Google maps in your site and business previews from Google+ Local are strongly associated to local SEO. While optimizing maps and G+ Local pages, you need to ensure that you provide precise NAP information that needs to match with the one existing on your site. Similarly, try to increase the number of reviews on Google+ page, links from popular and quality sites that speak about your business or site or NAP details, local citations from local listing or review sites, and third party reviews gained on sites other than Google+. In case of maps, ensure correct proximity shown for a city recognized by Google.
Local Citation Strategy: Increasingly Important and Essential One
Although nothing new needs to be done if you are already having proper and adequate local citations (business listings), it is vital to know that this strategy is acquiring more importance than before. After Hummingbird era, getting local citations from reputable and authorized directories apart from locally relevant sites is more important for a higher ranking on local searches in Google.
To know how well your site is listed on locally relevant sites across the Web, visit Get Listed that shows whether you are listed in the precise category with Google Places. Track all these business listings through an Excel worksheet that can be your template to save as well as update local listings with right NAP information.
In case you need to create citations, consider publishing a citation each on Google Places, Foursquare, and Yelp.com. Currently, these are the most reliable and highly targeted business directories. Moreover, they are important for obtaining local but competitive keywords. As per the Search Engine Journal, professionals can wisely submit citations to other directories like industry-specific sites (Avvo), data aggregators (LocalEze), and region-specific sites such as Ontario.com/attractions. In short, consider increasing the number of valid citations by retaining NAP details consistently.
Ensure that fully informed and consistent NAP across all listings. It might be possible for your business to be already listed by someone somewhere. In such a situation, just claim the listing (known as citation). To do so, you need to look first to see whether another business of the same name exists at the same location. For this, use Yext or Localeze tool to spot local listing online, use Google MapMaker to look for phone number to check for duplicate listings and removing them, and look for different names of your business.
Claiming means to accept and verify that you are the proprietor of the revealed business by phone or email. Yext and Localeze tools can help you accelerate this process by creating citations or making them more consistent for ensuring precise local information of your brand or company.
Strategy to Have More Online Reviews: Highly Effective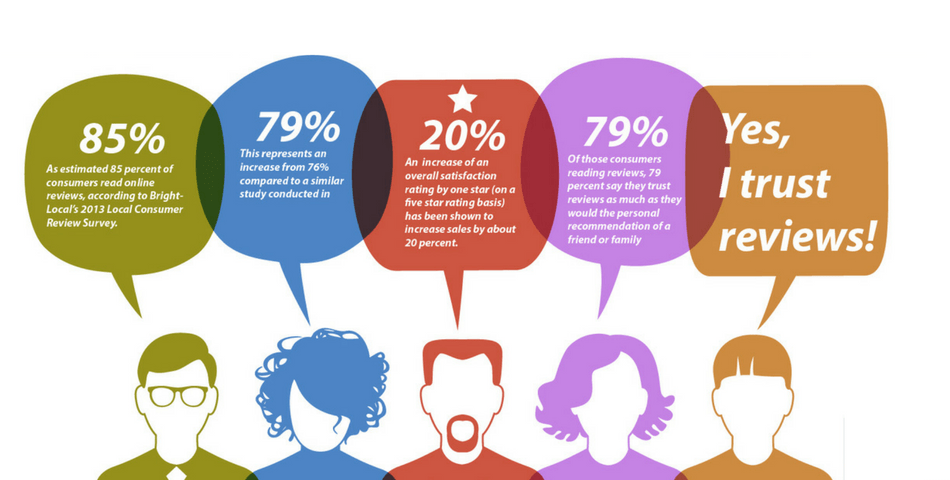 As per a study published on Search Engine Land, the search engine giant Google considers online reviews as a key factor for ranking a site. As a fact, your reviews are for users of this giant player who view your brand on a search engine result page. Reviews perhaps allow the consumers to decide whether your site's link should be clicked or not. They facilitate to take this decision quite quickly.
Therefore, you should try to increase the number of positive reviews online. Luckily, several ways exist to improve the reviews of your company along with the numbers. Because you wish to avoid any fake reviews or offer some presents to those leaving good reviews, you will have to follow natural ways of obtaining reviews, which is what Google likes.
One of the ways to get true reviews is to put a button on your home page for an easy start, prompt visitors to write a review after buying a product or hiring a service or after visiting a specific landing page, or talk with customers in stores for leaving a review.
Mobile SEO Strategy: Just Cannot Be Ignored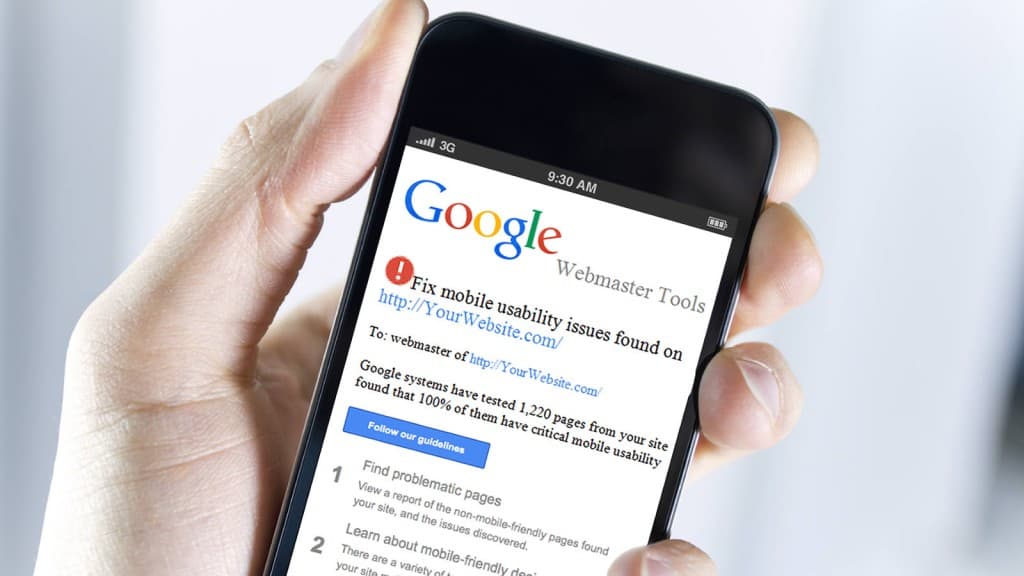 With more than 85% users of Internet accessing sites through smartphones, it is obvious that an effective mobile SEO strategy is essential for successful local SEO. As per a recent survey, near 40% of mobile searches are targeted locally, which encourages every business to go locally mobile.
While local SEO is yet to get influenced by mobile SEO, it surely governs mobile SEO. This is because not all small and big businesses have successfully optimized their sites for mobile usage. This also means that the rankings of these sites accessed on the desktop cannot be affected as per their corresponding mobile performance. However, a possibility is there in the near future that the search engines will rank sites with their mobile-friendly versions, considering the tremendously increasing users of smartphones and tablets.
The other scene is that if you rank high for your local SEO, chances are high for you to rank great for mobile SEO. In such a situation, in case a mobile user visits your site, it is essential to offer them a matchless mobile experience in the absence of which your local rankings for responsive design will fall. Here are some statistics that prove why mobile SEO is essential for local SEO.
First, 90% of American adults have a cell phone and 58% of them own smartphones as per PewResearch. The same institution has also found that around 63% use the phone for accessing the sites. According to Google, 40% of mobile searches are made for local places, resources, products, or services. Even Econsultancy states that 75% of mobile searches are done for follow up actions that encompass tasks like social media sharing, store visit, research, and even a phone call.
These statistics themselves speak about the importance of having a mobile-friendly site or responsive design. In case you do not have a mobile site, it is wise to start looking for responsive web design tools and tutorials. Remember, quality search engines like Google invest no extra time in changing or updating algorithms for boosting the quality of local search engine result pages. Well, although this is beneficial in the long run, it imposes a challenge in the short run, particularly for the mid- and small-sized local businesses that really do not have a good budget for hiring local SEO experts to keep up with the latest and changing trends.
Despite the challenge and absence of local SEO experts, small business can really overcome all difficulty on their own. This is possible by only knowing what you need to do and why you need to do, which helps in prioritizing the local SEO strategies accordingly. Quick adoption of popular or standardized practices, avidly reading case studies, and readiness for experimenting personally is critical to survive in this mission of Internet marketing.
In short, the time is near when you will race with bigger brands on search that is local and highly specific. Therefore, optimizing all your Web pages for local SEO is truly inevitable.
About

Adam Frederick

He is a blogger and an SEO by profession. He loves to talk about tech updates and is very social in nature. Writing is his first love and he loves doing that. Give him a cup of cappuccino and he can talk for hours.