Driving massive amounts of traffic is one of the key points for successful digital marketing. As a business owner, your goal is converting people into your customers. But, if you do not have any visitors for your website, you cannot convert them into your customers. You cannot survive without a website's traffic. In order to get more sales and get happy customers, you have to drive people to your website. Do you want Secret Traffic Sources to generate more traffic for your website? Here are the Proven Ways To Drive Traffic To Your Website and the top 10 Conversion Strategies in 2019.
Every website needs to have a proper strategy to get more sales and it is the best driver of our businesses growth. It helps you to:
See how your marketing is working
Gather insights about your audience to make right decisions
Improve your search engine credibility
Generate more leads, increase conversions and get more customers for your website
A number of ways to optimize your website in order to generate traffic and conversion, the first step is to be attracting the right visitors to our website in the first place. Including CTA (Call To Action) and lead capture forms in the right places. This is very important to drive the traffic for our brand.
Every business owners have their own strategies to grow-up their business and revenue. The goal is driving more valuable visitors to their website! That means, there is no matter how many percentages of visitors we have, the thing is we need to get the valuable customers for our website, that will give more benefits for us. To achieve that, you need to use multiple strategies to bring new visitors to your website.
Here are the Top 10 secret traffic sources to help you to generate more traffic and conversion to your website today!
Before you initiate the strategy, you need to create a better plan and implement it with a right time. That is highly important to the success of your website. If your strategy will work properly, then only you can get a huge number of traffic. Otherwise it will not work. Always focus on the strategy which is really suitable for your businesses niche. The wrong strategy will be getting your business down.
Most of the brands are focusing with all their efforts to get higher range of conversion rates. But some of them are getting very low amount of traffic, the reason is, they are lacking to implement the proper strategy. Before you convert the people, you need to drive traffic to your website first. Once you get the visitors, you can convert them based on your strategies.
Audit Your Website
A lot of ways to optimize your website for generating traffic and conversion. But before you get started, you want to track an A/B testing solution. That means, before you start growing your website traffic, you should know your current traffic stats. This is your baseline to get to know how your efforts are affecting to your traffic's growth.
Instead, of just doing things, take a strategic approach & audit your website to create a comprehensive plan so that you can focus on the highest range of leverage opportunities to drive more traffic and increase the conversion rate. If you are a newbie, you can easily get a variety of secret sources from online using this term like Conversion strategies in 2019, however, before you get to know that, you should audit your website to generate target traffic to your website.
This way to help you figure it out why you should work on that, not only that,  you can see how your changes are affecting on your traffic and conversions in a positive way. To do the A/B testing, you can get more tools through online, especially, Google Analytics is a free tool and very easy to use, it can help you to drive further traffic to your website. This will enable you to identify which kind of strategies and types of content works, where you need to focus to get the improvement, and the most important thing is where you do not want to waste your time. From this tool, you can track the links for your marketing campaigns and also regularly check your website analytics.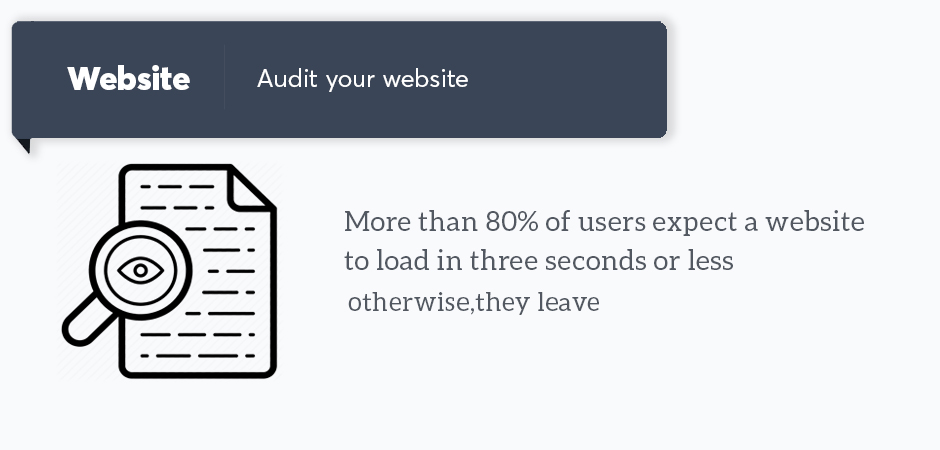 The best way to generate your website traffic from the organic traffic, it is truly increase the number of page's visits that can help to rank-up through your targeted keyword terms. This means, it will help where you can add new pieces of attractive content through visuals, quizzes to target specific keywords or add new category pages and update new blog posts on your website.
Speed Up Your Website
Google has announced a website speed is one of the signals used by its algorithm to ranking pages
A website loading speed is a major part to drive the traffic for your website. It reflects how website quickly responds to the web requests. not just for the website owners, it helps to all the Internet users. If your website is loading as fast, users can make an instant judgment about you and your business and immediately take a strong first impression. Everyone should give high priority for your website speed, because of it all depends on the UX (user experience).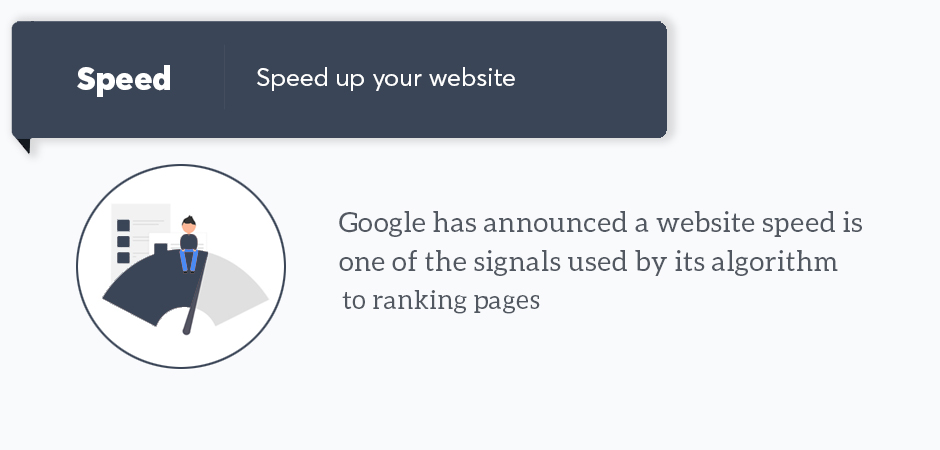 Better SEO makes to increase your website's visibility to the people who are trying to find you online. When you consider your website's speed, you can get more traffic because of the search engine is able to crawl your content through your website faster and it helps to the indexing process as well.
How to speed up your website in 2019?
Before you get to know the speed optimization tactics, you need to switch the better host for your website, that's very important to perform the website as fast.
Here are the ways to Speed Up Your Website and Improve Conversion in 2019, mostly focus on the front-end performance.·
Enable compression
Minify CSS, JavaScript, and HTML
Reduce redirects
Remove render-blocking JavaScript
Leverage browser caching
Improve server response time
Use a content distribution network
Optimize images
Try and reduce your page load time and increase your website traffic and conversion rates!
Do Content Outreach & Guest Posts
Guest Post is one of the hottest and very easiest ways to drive more traffic. This can be really helpful to add more variety of your content and helps to show your visitors that you are active in your field. Guest posting can help grow your online audience.
Determine Your Guest Blogging Goals
Guest posting can help every business to grow up in online audience.
Before you go, you have to decide what your goal is and why you're targeting guest blogging. First knowing your goal, it's playing an important role to choose the right kind of blogs to submit guest posts to achieve your target. Typically there are three major goals for guest blogging.
Positioning your-self as an authority and well-known name in the industry.
Getting exposure (traffic) back to your website.
Building back-links to your website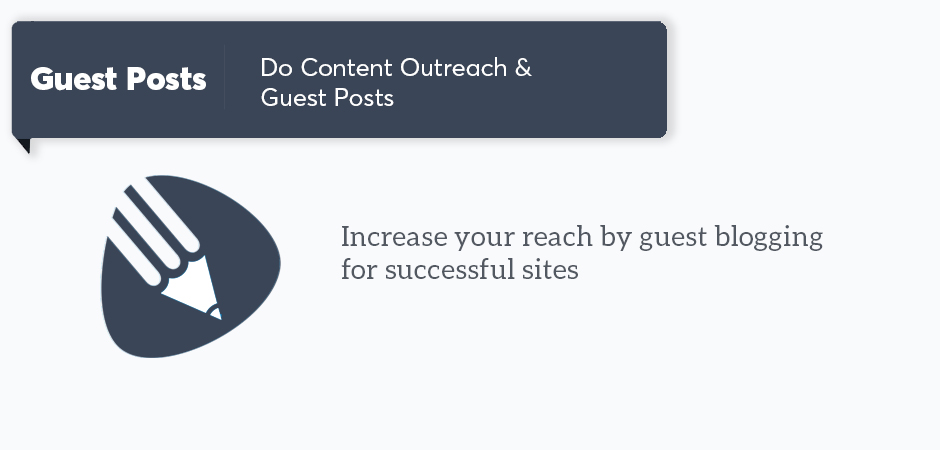 To be successful as a guest blogger, you must write contents that should be high quality. you can find many reasons through online why guest posting is such a key point to every bloggers to build their online influences. I've mentioned below some them are:
Guest posting builds relationships
You can reach new audiences; they are usually your highly targeted audience.
You can build authority in your field.
You can increase your domain authority through the high-quality and relevant backlinks.
You can generate inbound sales and more business opportunities.
How to Find Guest Blogging Opportunities?
The content is focused on your niche / industry.
The audience of the blog will be interested in your industry.
The blog has engaged readership (posts have been shared socially and commented upon).
The blog owner is active on social media (so you know that they will be promoting your work on their site).
Tracking Your Results
My final thought is, Still the Guest posting is a great way to connect with new visitors and get your name out-reach. When you decide your goals is generate traffic, the results are very essentials and it should definitely be measured. based on that, I'm here to tell you guys to do this, Obviously, you can create an Advanced Segment in Google Analytics. it will help you to determine the success of your overall guest blogging strategy in terms of getting traffic and making conversions.
Increase Your Social Media Presence
Social media is one of the best and most popular ways of free marketing tools and also it plays a major role for your website to drive traffic using social media channels to promote your content.
When we investigate Social media usage, it has been increasing at a rapid rate for the past decade or so. Just have a look at the below image, from that, you can get to know the user-growth across social networks from worldwide.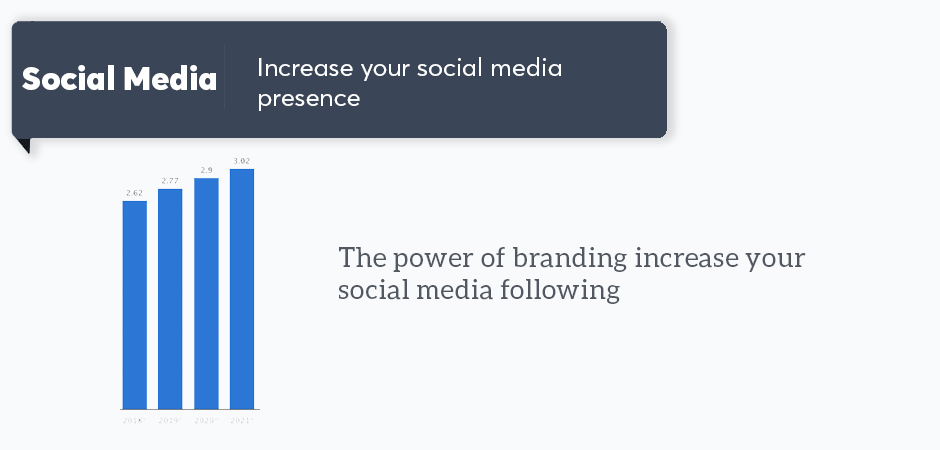 Do you have only the Facebook page? It's not only enough anymore. You have to make sure that you have an active presence on other social media channels as well, such as:
Twitter
YouTube
Snapchat
Instagram
Please do more than just create a profile. The below-outlined points will definitely help you to social media platforms.
Share useful and your targeted audience/ relevant content on a regular basis.
Share Niche related blogs, images, or videos on your all active social media platforms.
Try the above things and get more followers for your brand through your social media. when you create posts that should encourage your target audience to get engaged more. Same time, you should respond to your followers directly to entice communication. This action should make it easier for you to generate new leads. Constantly posting links on your social media platforms will increase many chances you to increase CTR and traffic.
Start Blogging
How to Increase Your Blog Traffic in 2019?
The blog is one of the ways to drive more target audience for our product or any services. If your website doesn't have a blog  (you need to start ASAP), don't wait and give a priority and make creating bogs. Doesn't matter what type of  services you are providing, Blogging is one of the best ways to increase website traffic and generate new leads. it's a trending point as well. that's why I recommended you to focus on Blogging.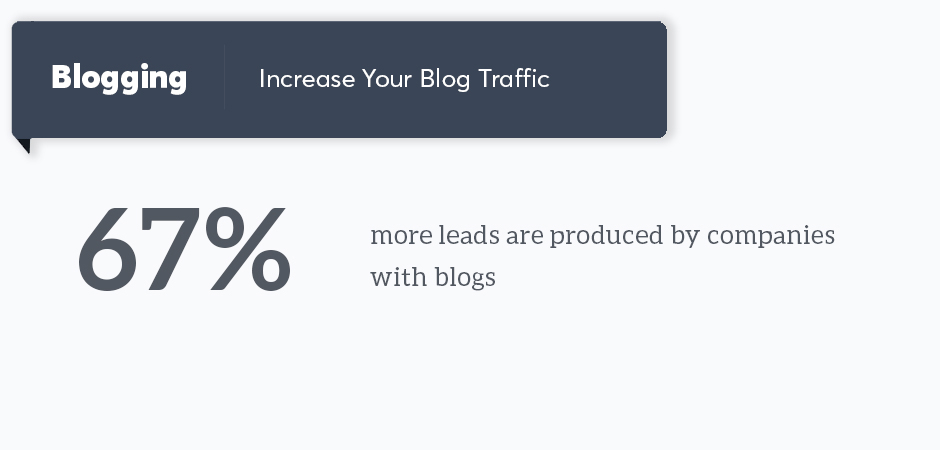 If you already have a blog, it gives a reason for people to keep coming back on your website. Blogs also help to improve your SEO because if you have blogs, you will constantly adding new/trending content on your page, that will give chances to get back on our page.
Reduce Your Bounce Rate
A majority of online businesses aiming to increase search traffic for their websites to boost their brands' growth.
A high bounce rate will damage your website's page views and conversion, not only that it can even hurt your SEO as well. Is your bounce rate too high? Do you want to reduce your bounce rate? Before that, you need to understand the formula of the percentage of bounce rate.
80%+ is very bad
70 – 80% is poor
50 – 70% is average
30 – 50% is excellent
20% or below is likely a tracking error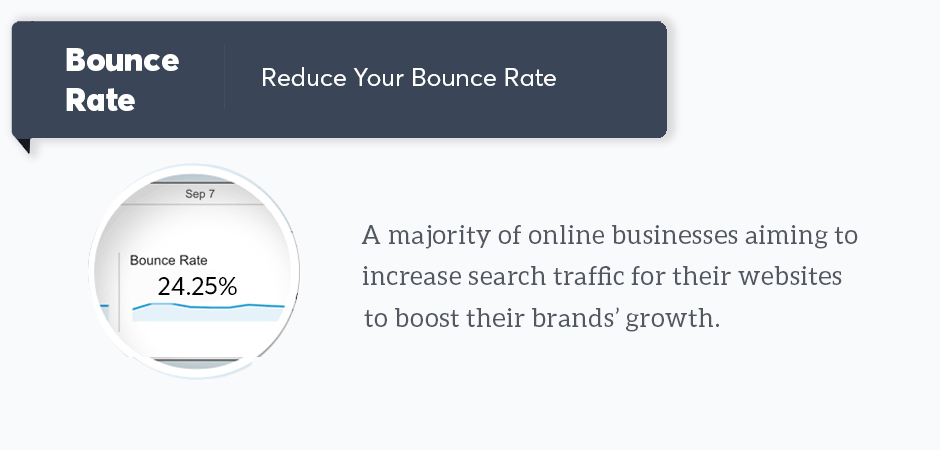 If you're getting higher bounce rate for your website, first you need to Identify the root course and fixing the problems to increase your traffic. So many reasons could be caused for the higher bounce rate such as poor navigation, bad design, slow load time, poor usability, lack of clear call-to-action, etc.
Before you start your work, identify your top pages with the highest bounce rate. then only you can implement the right strategy to increase your conversion. You can do this through Google Analytics and click on Behavior » Site Content » Landing Pages, finally you can see the view like mentioned below snapshot: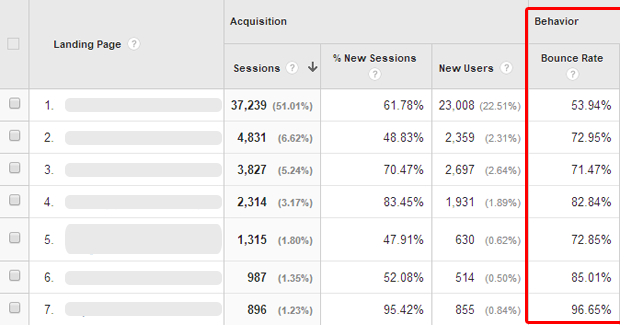 Here are a few tips to reduce your bounce rate and Quick Tricks to Drive Traffic.
Provide a Better Overall User Experience
Optimize Your Call of Action Placement
Make Your Site Readable
Improve Your Site's Speed
A/B Testing + Targeted Landing Pages
Use Videos To Engage Your Audience
Use High-Quality Images to Captivate User Attention
Plan a Consistent Content Strategy
I hope you got some good tips to reduce bounce rate for your website and the most effective ways to increase your Conversion Rate.
Optimize Your Site For Mobile Devices
I'm sure you all know, mobile use is on the rise.
In fact, over 60% of Google searches coming from a variety of mobile devices.
Comparatively mobile users are consistently improving instead of desktop users. It's going up so fast that it's actually overtaken computers and desktop devices. The important thing is Google recognizes the mobile-friendly website ranks accordingly.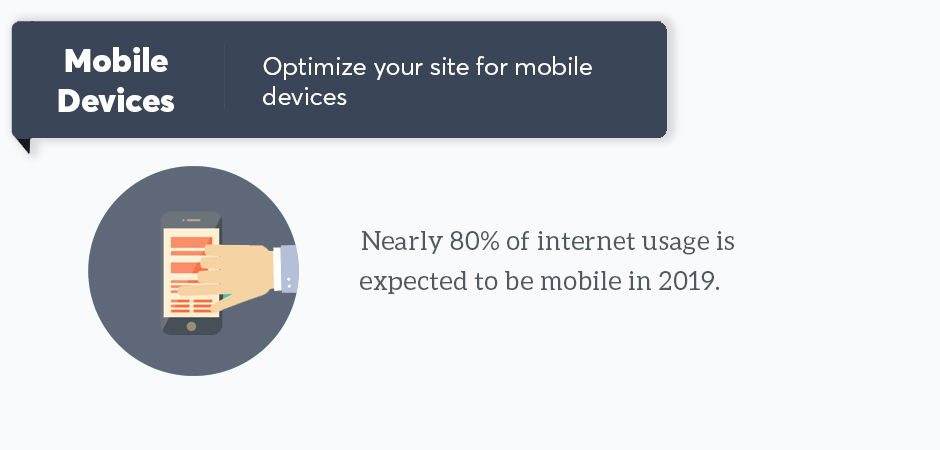 If your site is not optimized for mobile-friendly, Go and optimize immediately. because if you are not focus on your site for mobile devices, maybe it will prohibit your user experiences, not only that, it's affecting your ranking.
According to the Internet Usage Statistics from worldwide of statista, 52.2% was generated through mobile devices in 2018. Meantime, when we go through it in 2019, nearly 80% of internet usage is expected to be mobile devices. (Source: Business2Community)
Your website needs to be optimized for mobile users.
Produce Video Content
Text-based content is always good, but video can be a more valuable resource to attract new visitors and making your site more engaging. That's why 87% of marketers produce their video content online. Through the Videos, you can increase in organic search traffic as well. Not only that, like 46% of users act after watching a video advertisement which is you produced for your brand.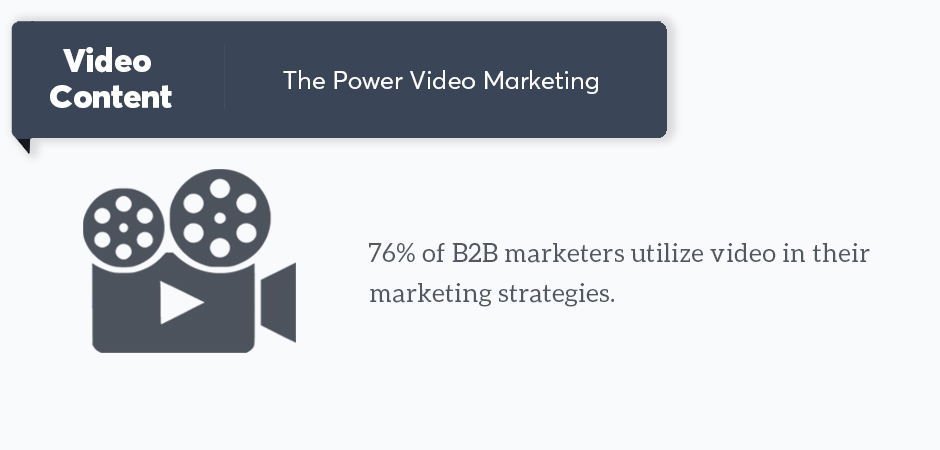 People mostly love to spend their time to watch a video instead of  reading lengthy text content about your services or products. This is a top reason helped marketers to increase their website traffic through the video content.
The Power Video Marketing
As reported by the HubSpot Research report, more than 50% of customers engaged with videos from the brands compared to any other type of content.
Basically, videos can be help you to generate new leads and increase your website traffic. Therefore I would recommend you to start as much as possible to maximize your reach.
Use Influencer Marketing To Establish Credibility
Credibility is more important for every website. Comparatively, this is the major part of to generate more traffic for your brand. that means If your website having a good reputation and credibility, you'll be able to generate more site traffic.
Do you want to get the credibility for your brand?
It's not a big deal but something difficult. you can't get the credibility within a short period. it'll take time.
One of the best ways to gain credibility for your brand is to leverage your relationships with the right influencers. You can approach this strategy in different ways to achieve what you are expected. In order to approach this, you can use celebrities to promote your brand.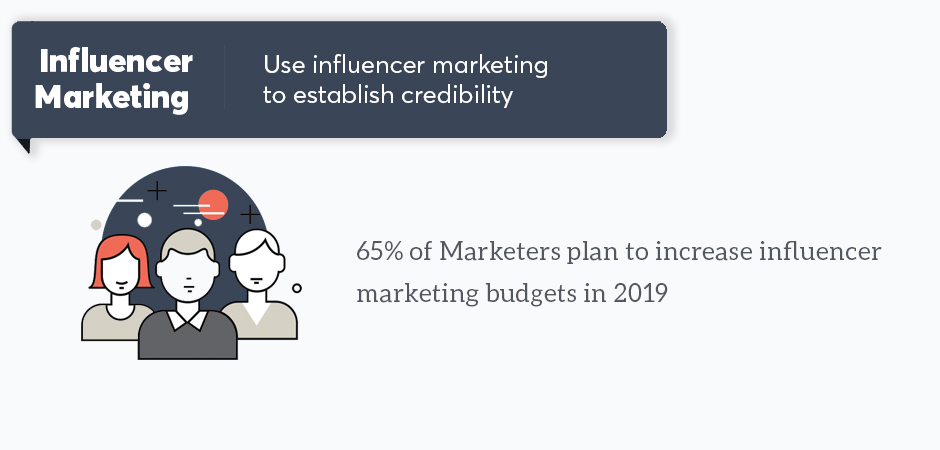 To find the right influencers for your brand, you need to fact check and do not pick someone's randomly. Before you go, please make sure that your influencers are aligned with your company's reputation. If you have any ideas to bringing up an influencer to help your marketing campaigns, you can on-board micro-influencers as well. don't wait for chances, this is your right time and great chance. I would suggest you to use micro-influencers effectively, this will increase your service/product credibility and brand awareness. why I'm suggesting you to for micro-influencers, there is a reason. Actually, through the influencer's marketing, we can reach a wider audience. but the problem is,  for our celebrities, you want to pay to pitch about your services/products. that's why I recommended you to go for a micro-influencers. this is one of an alternative solution, you do not need to worry about it,  micro-influencers also can increase your product credibility.
If you have any ideas to bringing up an influencer to help your marketing campaigns, you can onboard micro-influencers as well. don't wait for chances, this is your right time and great chance. I would like to suggest you use micro-influencers effectively, it will increase your service/product credibility and brand awareness.
Improve Your SEO
One of the best ways to generate traffic is through SEO. As you can see from above what I have already mentioned to implement a few of other Spectacular Traffic Sources, it will automatically help your SEO. When someone is searching for something online, whether it's your product or service, they will probably start with a Google search. Actually it's something difficult to get higher ranking. because of the competition is high.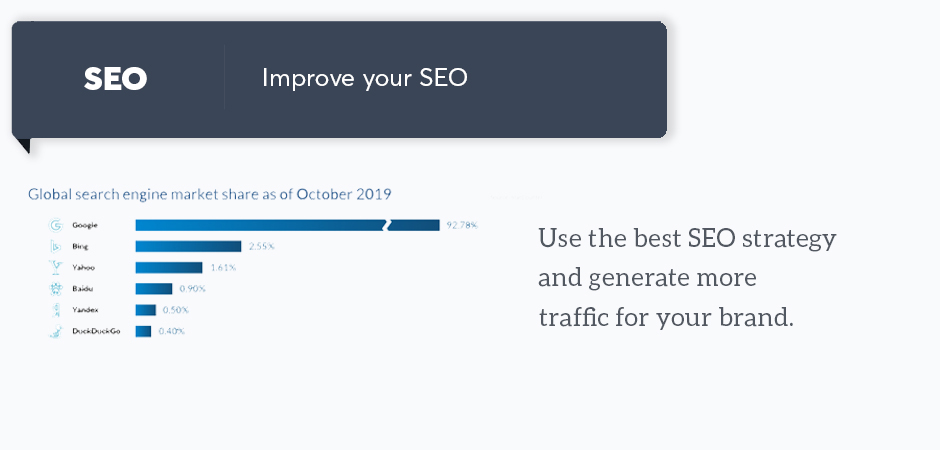 SEO ranking improves when visitors often view your website, more pages, stay on your website longer and get back to them as a return customer. The more user-friendly your site is, the more likely this is going to happen. In fact, 85% of consumers use Google to find more details about their services before they make a decision. From the below snapshot, you can find out the statement.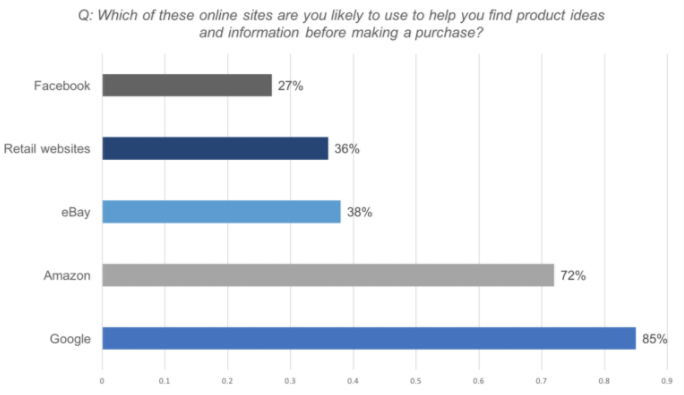 In order to improve your SEO, you have to do an advanced keyword research based on your business niche. it will be easier to generate more traffic for your website.
I hope you can get them back to visit your website if you're master of your SEO strategies including to delivering high-quality content that will generate more leads. Your content needs to be high quality, recent, and relevant.
 Use the best SEO strategy and generate more traffic for your brand.
Summarizing Up!
Now It's Your Turn!
Every website needs to have a proper strategy to get more sales and increase better ROI. This is the best driver of our business growth. Actually, it's very hard to get high traffic to your website. If you're struggling, check out this post and get to know the Proven Ways To Drive Traffic To Your Website and the most effective ways to Increase your Conversion in 2019. Start with your Spectacular Traffic Sources from the ten listed above.
Now I would like to hear from you  what you have to say about which technique you are going to try first? Use the below comment box to share your opinion regarding this!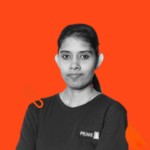 About

Nigetha T.Raj

Nigetha Thurairajah, Senior Digital Marketing Manager for Partner's Growth at Prime One Global, Nigetha Thurairajah, Senior Digital Marketing Manager at Prime One Global, having more than 10 years of experience in Digital Marketing industry, specializing in Analytics and Conversion Rate Optimization. Skilled in Search Engine Optimization (SEO), Content Marketing, Analytics, Google Trends, Site Analysis, Web architecture, Competitor research and Keyword Research. I am extremely passionate about public speaking and doing podcast :)