In Sri Lanka, we are tired of hearing about influencing brands! But, what about social media brand influencers? Is any brand pop up in your mind, when you hear the word "social media"? Umm! that might be an influencing brand.
Certainly, social media was built as a platform for individuals to connect with people but nowadays it has become more impactful for brands also and plays a key role to influence a brand.
There are huge differences between influencing brands and social media influencing the brands. According to Sri Lanka, you unquestionably can detect those differences since the social media influencing brands are contrasted from the influencing brands. Yes! It would be strange if you have already known the leading brands of Sri Lanka.
Here! Figured out the top 20 social media influencing brands in Sri Lanka which you could encounter in your Facebook newsfeed.
1. McDonald's.
Are you a food lover? If yes, there is no chance to be without knowing this!
It's absolutely crazy that Sri Lanka has 6 million social media active users but above 78 million are following McDonald's. Ehh?? The cause might be foodies are throughout the world. They understand the quality over quantity in terms of post length and it is grabbing excellent engagement!
Attractions:
1. The colour code of the brand and the way of utilizing it in designing, impulse people to likely follow and associate with them.
2. They are eager to hear their customers' feedback as they respond promptly.
3. They know and provide what people actually expect.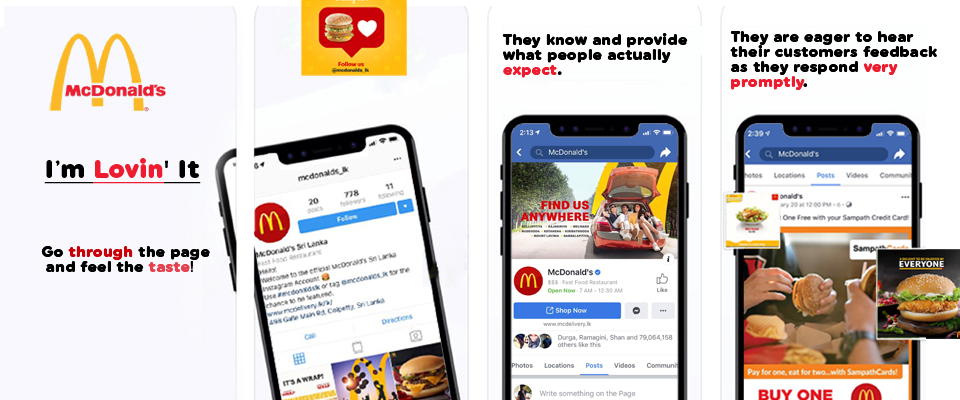 Impression:
1. Could apply a bit more diversity in types of content posted.
2. Better to fix the recent reviews as it seems quite bad.
3. As videos have got more engagement, focusing on video may get more engagements.
Go through the page and feel the taste!
2. KFC Sri Lanka.
If you are a follower of the above one, this is not dissimilar for you. An international brand with new dishes for local plates in Sri Lanka. The larger the better! Over the last seven days, 5K plus people have conversed about it. They perform well into making a freakish visual impression on users. Completely! KFC Sri Lanka doing all right, but there is a flavour to add.
Attractions:
1. The blend of various content types of posts on this page is fabulous!
2. For engagement, the range of post matters! Here the average length of the post is 127 characters that might be a cause to lead the engagement.
3. Page's activity level seems pretty good!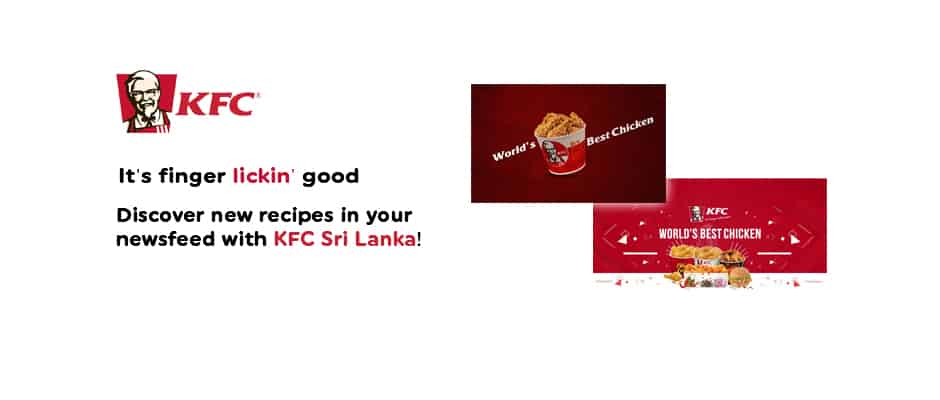 Impression:
1. The first impression is the best impression! Could record fundamental information like location, mail id.
2. Make users post content would be fine as it looks obstructs for user engagement.
3. If they fix above one, the responsiveness of the page also would increase.
Discover new recipes in your newsfeed with KFC Sri Lanka!
3. NESCAFÉ.
It all starts with a NESCAFE! Can a brand rollout in almost 11+ minds within seven days? Definitely! Moreover, Nescafe proved that the larger the better. Each aroma of the page is adorable with 37+ million coffee lovers.
Attractions:
1. All the metrics actually are higher.
2. Best responsive time generates more engagements.
3. They use the content as a voice to interact with people and several contents spot a place in people's mind.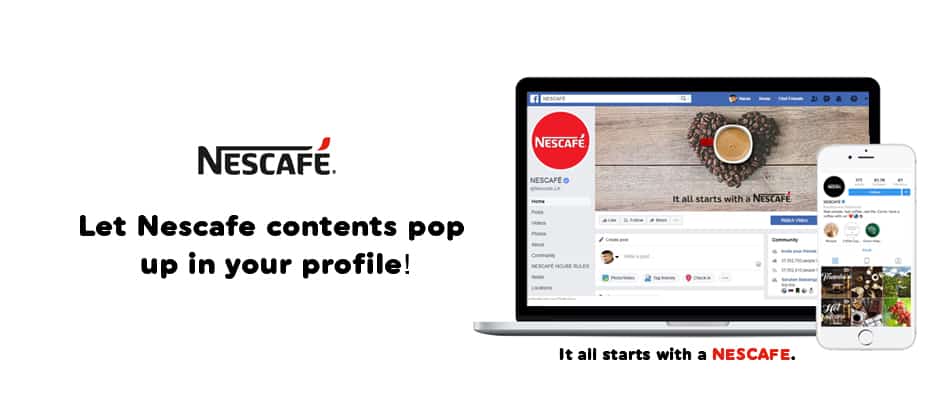 Impression:
1. There is a sweep to boost how often they post content.
2. 10% are videos meantime photos are 90%. However, they are receiving higher engagements through videos so giving a centre place for the video would be super cool.
Let Nescafe contents pop up in your profile!
4. JOHNSON'S baby.
Can anything make a better childhood period like JOHNSON'S baby? The icon of childhood! It's followed by a huge number of baby-lovers though less amount of characters only uttering about it! What may the cause?
Attractions:
1. The classic profile and cover photo drag people to fall in love with the theme.
2. They respect the time of whom interact with!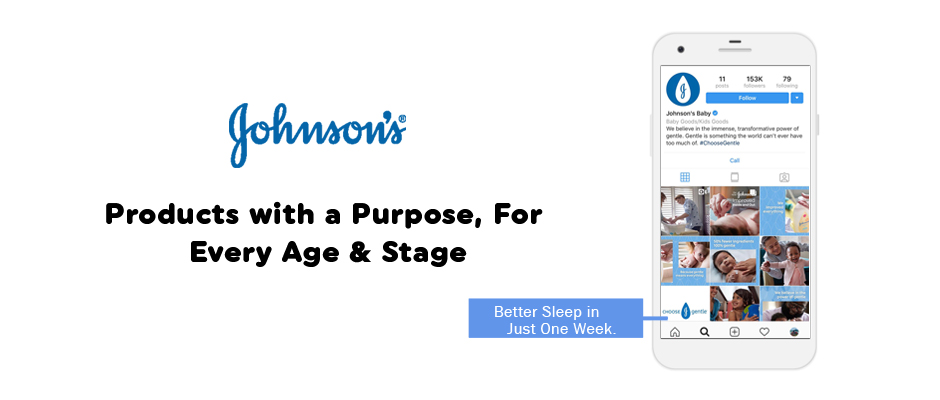 Impression:
1. Suggesting to boost the activities to enhance the impressions.
2. Post length is generally not great.
3. May use a lot more distinction in types of contents.
Don't forget to follow this amazing page!
5. MINI.
Have you heard this brand name? However, kenned by 11 million frames! The title may be "MINI" but the audience community is "Huge". The metrics of this page is unpredictable as it has more participants around the globe! Overall dimensions of the page look pretty cool!
Attractions:
1. The classy concepts direct to more engagements.
2. Facebook Events are handled on the page successfully!
3. Milestone strongly expresses the quality of the brand.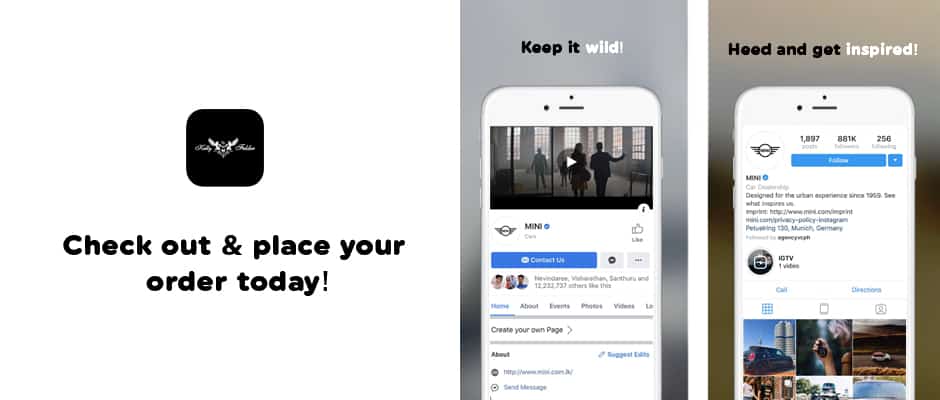 Impression:
1. As they have an enormous following, could develop the activity.
2. Perhaps, they may add more details in about portion. (Products, Background, Features)
3. Recommended going for Facebook ads which can drive more traffic.
Heed and get inspired!
6. Daraz Online Shopping.
Do you like online shopping? Apparently, no one can be. You also would have witnessed Daraz Online Shopping at least once in your timeline since it is recognized by over 11 million followers. And, it's wondrous that this brand was expressed by 12000+ people within the last 7 days.
Attractions:
1. First of all, the theme of the page and Facebook ads urge people to likely follow.
2. The front page showcases that their connected activities.
3. Contents of brand products carry out their quality to viewers.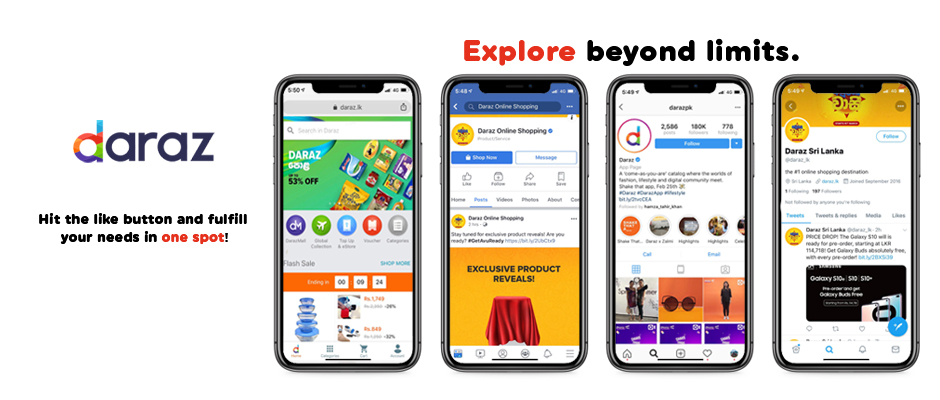 Impression:
1. When people view a colour, they could visualize a mental picture of your brand so, Sticking with one colour would be perfect!
2. Better to let people interact with you as more are eager to catch about them.
3. Boosting the image content like videos would tend more actions.
Hit the like button and fulfil your needs in one spot!
7. The Body Shop.
Feeling worried about chemical cosmetics? which means you haven't gone through The Body Shop yet. It stands out among 8 million people. Even though, few numbers people only experience its amazing highlights through social media. Everything runs smoothly, yet there are ways to boost!
Attractions:
1. Posts are unique and authentic that reveals the reality of products.
2. They don't hesitate to hear and interact with consumers.
3. The option in the offers sector is great!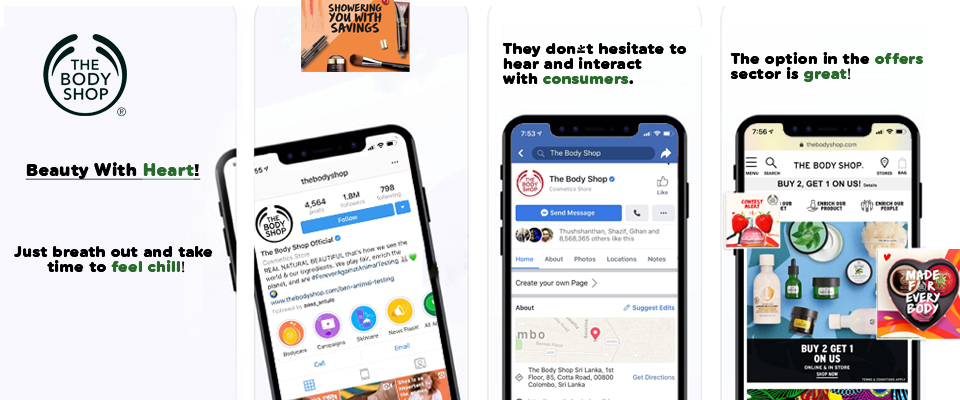 Impression:
1. As a big brand, they may try advertising on social media.
2. Might have taken the power of Facebook Events.
3. Post length is generally not great.
Just breathe out and take time to feel chill!
8. TGI Fridays Sri Lanka.
Hooray! Again caught the preferred one. Is this page familiar to you? you may not, but beyond 6 million of you seize its updates and 1k + are weekly associates with them on social media. Are you willing to relish the essence of the page? Just follow them and get delicious dishes on your Facebook wall.
Attractions:
1. Like a visual treat, their posts instinct to feel the flavour of food.
2. Appropriating the event pages is superb!
3. Average post length draws more viewers.
4. The final flourish is the quantity of content and information that users looking for!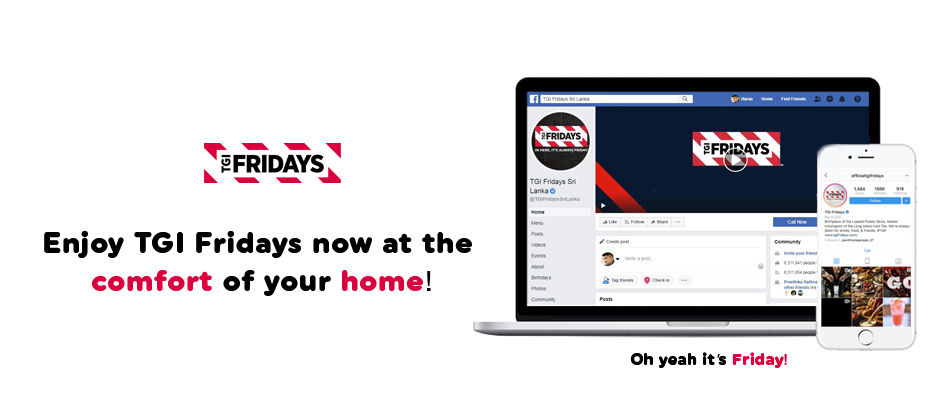 Impression:
1. Could use more diversity of content posted.
2. Appears like not a very active page presently.
3. It would be fine to use ads to reach more people.
Check out & place your order today!
9. Sri Lanka Cricket.
There may be people who do not know to play cricket but there is no one who can be without loving cricket. Do you get the updates of our national cricket team? yuh-uh! it is being attracted the attention of more than 2 million cricket lovers with evident contents. This page is like a playground where all the global fans gather!
Attractions:
1) Facebook Events are being performed successfully!
2) The combination of contents causes excellent engagement.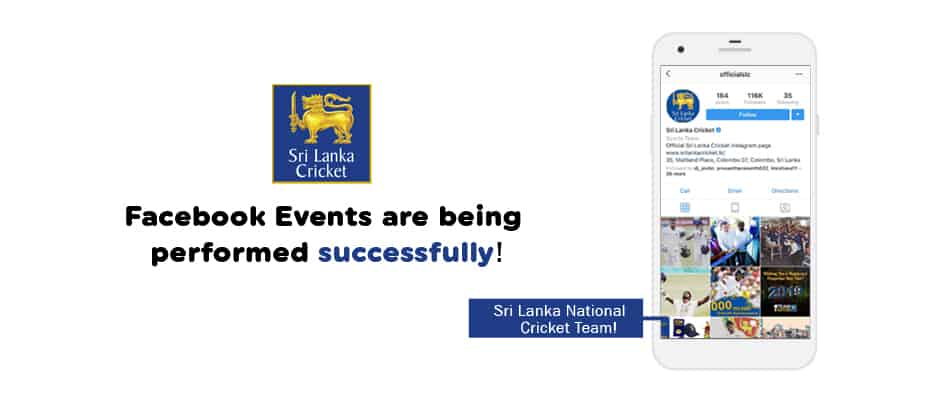 Impression:
1) They may let people connect with them.
2) Engagement level sounds good though there are ranges to fill the better position.
Make a knockout and notice the notification!
10. Dialog Axiata.
The apt example is here for social media influencing brand, Dialog Axiata owns a grand influence in social media through 100% activity level. Imagine! how much it would impact on people whereas 78k+ were talked about it. Is there anyone who doesn't inspect at least one content of Dialog Axiata? probably NO ONE.
Attractions:
1. On this page, a texture of contents and engagements joins mutually like 2 puzzles.
2. Users love their flexible responsive time management.
3. Overall the page seems too good!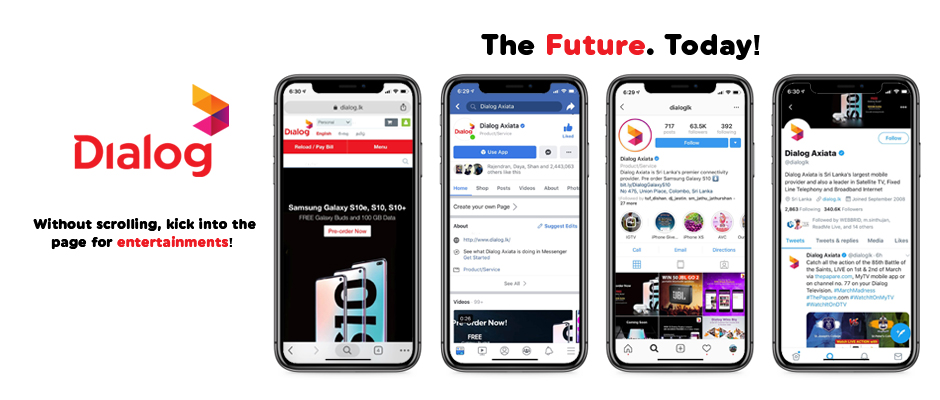 Impression:
1. Looks few captions of contents are written in the native language. So there is scope to raise the actions like using an international common language.
2. Swelling the about segment would be fine! (Phone number missing, Email missing, Milestones not enough )
Without scrolling, kick into the page for entertainments!
11. Dilmah Tea.
Has this fragrance ever come in your wall? Hmm! It blossoms between 2 million tea addicts not only in one social media channel but also others too, since they do social service as well. Their events gain high gigs to the page. The tea room doing quite well yet can add more sweets!
Attractions:
1. Page wholly covers by classy contents.
2. Through captions and pictures, they carry the exact concern of what people expect!
3. Obviously, the crux of the biscuit is feedback!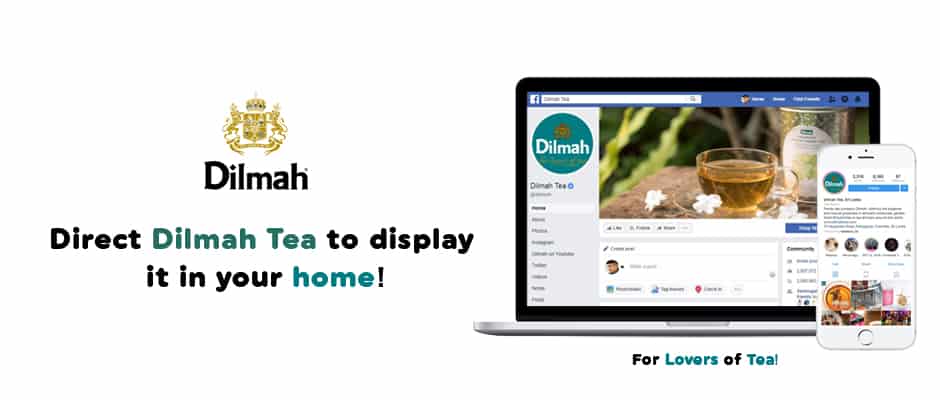 Impression:
1. It would be perfect if they figure reviews option which encourages people to connect with them.
Direct Dilmah Tea to display in your home!
12. Mobitel.
We all hear about Mobitel but how many of us are the follower of it? Hmm! This may be addressed by fewer people than less than previous ones but the page's PTAT is greater than them. What else a brand need? They connect with people through more events. Additionally, the brand colour is liked by all.
Attractions:
1. Candidly contents catch characters!
2. They often attach with the users in real-time along with the live video.
3. Activities look frequent which draws more audience.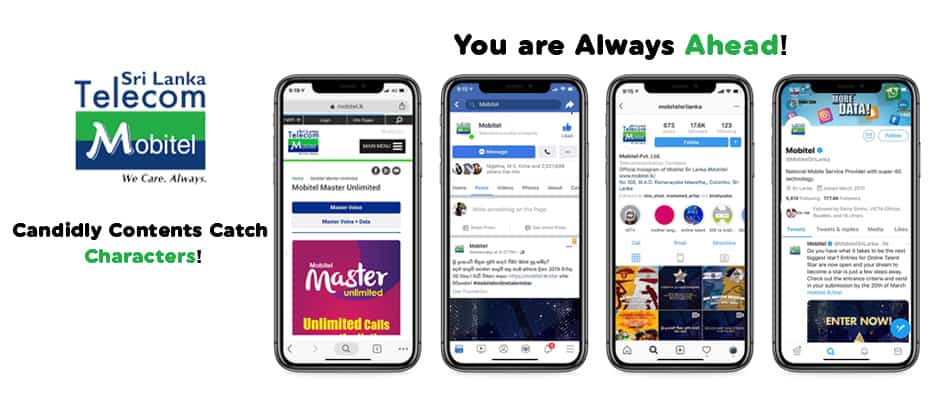 Impression:
1. As a social media, more remarkable to raise an International voice which helps to reach more audience as it has a determined set of the audience only.
Say hello to Mobitel!
13. Newsfirst.lk
Like "A good face needs no paints", a well-known brand no need influence to shine. There is no one who does not know Newsfirst which is Sri Lanka's number one mainstream news brand. This page's metrics are variable since all need its service. And the crowning accomplishment is admitted by over 1 million heads. The native brand with the native broadcast!
Attractions:
1. The genuine contents are really a sense of witnessing the incident.
2. Fantastic rebuttal levels!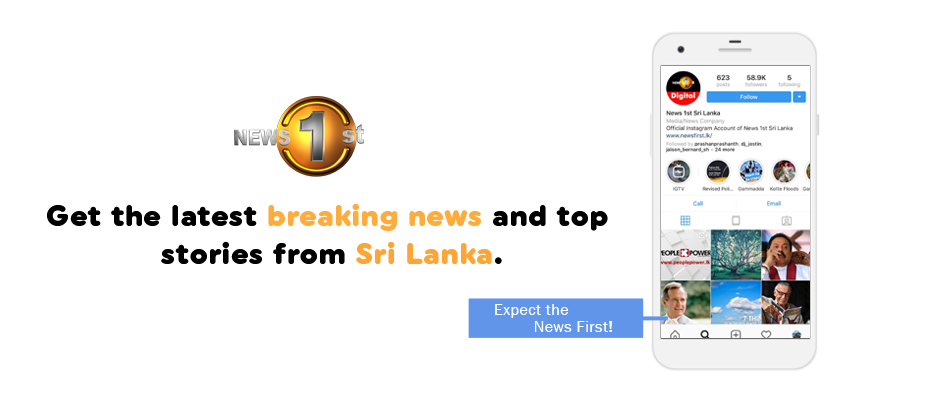 Impression:
1. Humbly, suggest maintaining the quality of content.
2. Might have used the event page well.
Check out the latest news!
14. I Love You.
Erm! Is it really strange to you? However, 200k has a conversation regarding this. I love you is the destination where you can pick up a variety of advertisements. It is entirely covered by entertainment kinds of stuff. Doing wonderful, even there are paths to go.
Attractions:
1. Page's engagement level is high!
2. The merge contents and it's being like what the followers expect is directing for more walls.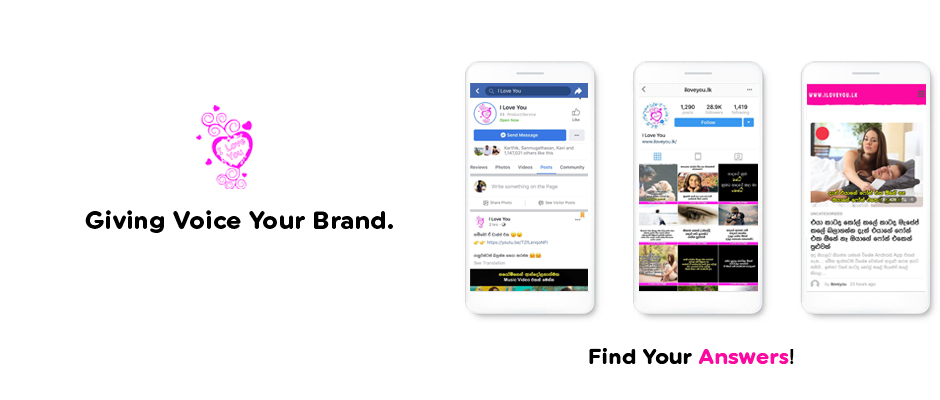 Impression:
1. It would be glorious if they update the quality content.
2. Recommend to answer for the user posts in a timely manner and focus on response time as the users are willing to socialize.
3. Beneficial to keep a valid username that relevant to the page name.
4. Final and important one is if they consider the language, might reach more hearts.
Tailgate the page to track information!
Hopefully, at least once you would have come across this way. It is spotted by 800k and rolling out in 22k minds. This page stands out for the website where people can buy and sell products. Seemingly, the engagement level is high!
Attractions:
1. The way of applying the brand colour exposes the content quality,
2. The timing of posting content and the combination of content types are pretty cool!
4. This page is connected with 100+ pages that stimulate cross domain interest and increases whole engagement.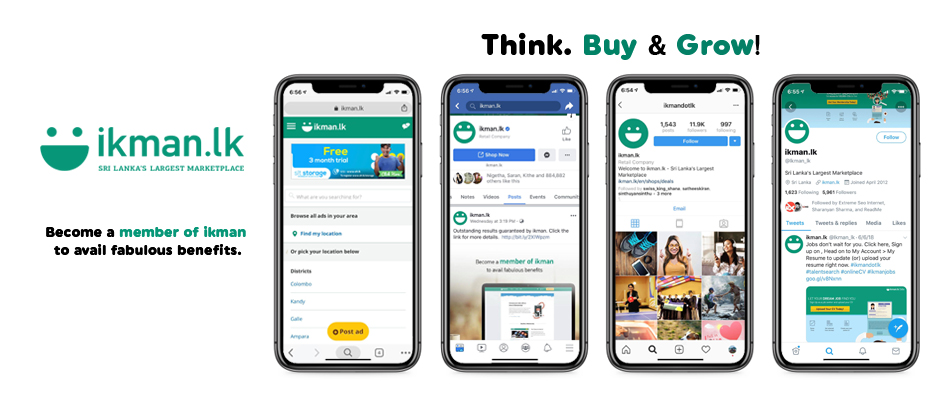 Impression:
1. Could have reviews option since people like to share their feedback.
2. It would be good to develop the number of posts per day.
3. Recommend catching attention with a wonderful cover photo visual.
Wrap the page for wondrous features!
16. ODEL.
According to ODEl, whether we do shopping or not but we all follow it to peek at the classy and unique images. Isn't it? It catches almost 8 million eyes and 17k are talking about this. The page influences, changing the lifestyle of a personality. Hasn't it ever spurred you to purchase at least one?
Attractions:
1. The mix of multiple content models on this page is marvellous!
2. Quality is the pillar of entire engagements.
3. They join with people through events.
4. Habitually, the page's activity illustrates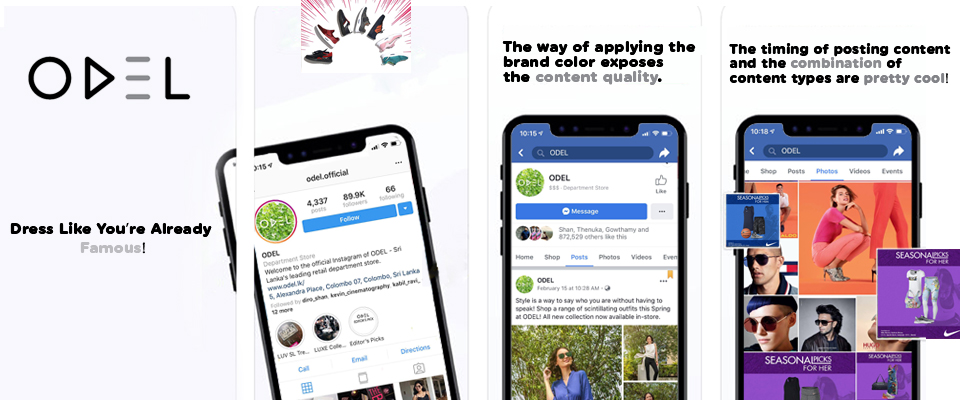 Impression:
1. Reviews option is missing like a puzzle missing from the picture.
Follow ODEL and live the fantasy!
Why people follow a bank's page? Does it really have anything serviceable? Hmm! A page can give valuable information with interesting contents means WHY NOT? This page views like a festival and 600k are celebrated! It utterly stuffs innovation, creativity, and fantasy what strongly drags a crowd.
Attractions:
1. Communication! This page is mostly answered for the user comments.
2. The content mingled method is best!
3. The tab "Seylfie Hall Of Fame" reveals how they appreciate their fans.
4. And the label "Branch/ ATM Locator" is quite strange from similar pages, Moreover, it proves their value.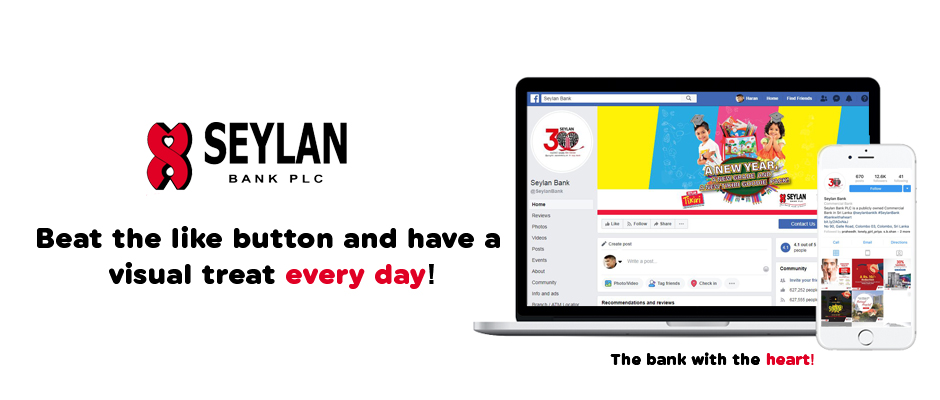 Impression:
1. It would be perfect if optimized the reviews as it views somewhat dejected.
Beat the like button and have a visual treat every day!
No need influence to this brand like "a sun not be dispelled by a hand" nothing can disappear this brands fame. Still, it is admired by 500k and the PTAT (Page Talking About This) rate also being high. The timeline is super clean with proper captions that mainly niche for the target audience, it brings people to relish this page. Haven't you ever wondered like whoa! does this brand truly from Sri Lanka?
Attractions:
1. Contents feature and the post length grab everybody souls.
2. Their efforts to catch people hearts is excellent!
3. Both contents get huge actions since they present what people expect!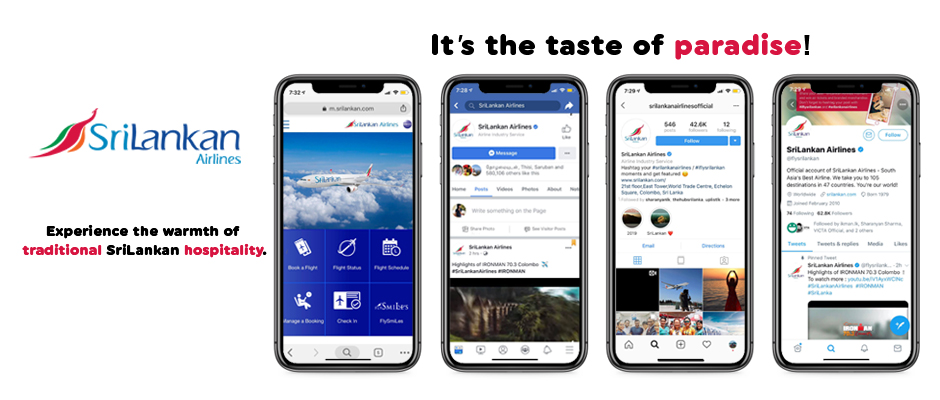 Impression:
1. Could have review option as it has global fans.
2. May improve the timing of posting contents.
Once fly into the page to bring comely clouds to your timeline!
19. Kelly Felder.
Ladies! have you already know this brand? if no, just take this chance to understand! It has been credited by over 500K heads and almost 40k are weekly chatted about this page. The rich and fashionable contents make people like experiencing in real-time, it turns more eyes to the spot. In social media, they are doing quite well, not bad at all.
Attractions:
1. They communicate with customers without sitting back and see what talk!
2. Tone and fuse of contents are mythical.
3. Username is enough comfortable to commit in memory.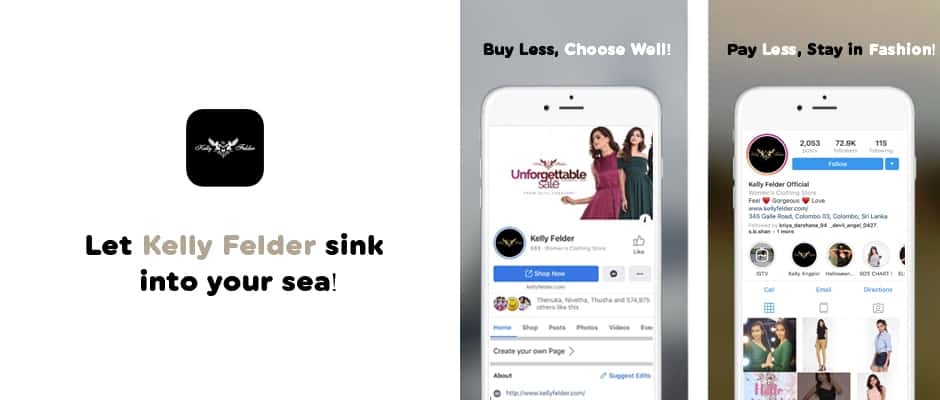 Impression:
1. Could use the event pages more efficiently.
2. Comparatively, features appear slighter poor so it would great to consider that.
Let Kelly Felder sink into your sea!
20. DIMO Lanka.
We all heard this name somewhere! Since it is built above 500k people's trust and importantly influenced people in social media through contents which exposes the culture, and that reaches higher than other content types. Rather than reviews they can give the personal feedback also via feedback option, it seems unlike with its similar pages. This one and events are making a real personal connection with the audience. What else a brand need than the love of customers?
Attractions:
1. Posting new content at a solid pace.
2. Doing an incredible job drafting in their sense statement and presenting the information.
3. They are being active with no barrier.
4. Fantastic response levels!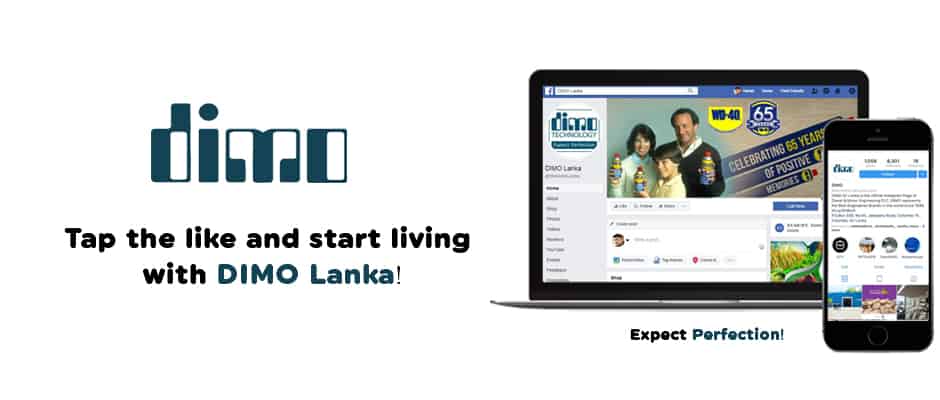 Impression:
1. Could advance the length of posts would create a much engagement.
2. Better to add a bit more variation in the types of content posted.
Tap the like and start living with DIMO Lanka!
Booh! It's time to conclude, hope you have got to know some hacks which can implement to meet the huge crowd and how to retain them through social media.
As I mentioned before it might be strange if you have already known the leading brand. This means nothing can be perfect in all places; if a thing is good at one, another one would be at another one. Above! it all about the brands which are good at social media.
Need to influence your social media but have no idea? Use the above hints which these brands appropriate to stand out in between the bulk of brands.