Sri Lanka is no Silicon Valley, but in the recent years, we happen to see a lot of startups in the environment. There are even events that help young generations to focus on innovative startups to develop this ecosystem. According to SLASSCOM's survey report, there are 225 entrepreneurs in with 75% of them are just between the age of 25-35. It is also noticeable that such startups have influenced the economy pattern of the nation in a positive way as well. Not to mention, the revenue of such entrepreneurs is above LKR150M.
With 18 investors in the country, many entrepreneurs are coming up with their innovative ideas that lead them to the business of that innovations as well. It is also to be told that according to the Budget proposal by the Sri Lankan government for the year 2017, it is clearly shown that the government wants more startups around the country, especially in North and East. And that is partly why they have decided to get 200% Capital Allowances for Northern Province Investors, and 100% Capital Allowance for Eastern Province Investors.
It is not only about the role these startups play in the economy but also about the progress the following startups have seen in their milestones and achievements. Although there are successful startups, I think startups that have recently set their foot into it need some recognition among the locals.
I have chosen 20 of the startups in Sri Lanka among the 100s of the startups that are fast growing and that need to be encouraged in the market to innovate and achieve more.
1. PickMe
PickMe is the Sri Lankan version of Uber. Being intrigued by the technology behind Uber, Jiffry Zulfer, the founder of PickMe, worked on to know more about GPS and GIS system. Along with the knowledge of the technology and good business mind, Jiffry and two other worked together in bringing the similar concept for the locals. But the process of bringing the product to live was hard. Jiffry and the team had to work on the concept, convincing the investors and being something new, something unique on what Uber didn't have then. Moreover, the team wanted to revolutionze the tuk tuk system in Sri Lanka. The features of PickMe was what that interested the people here, and The assistance of Google Maps and GPS system made things easier to calculate the fare as well. Since Uber is pretty late in Sri Lanka, it is currently a "PickMe Vs Uber" that is taking over the taxi industry in Sri Lanka.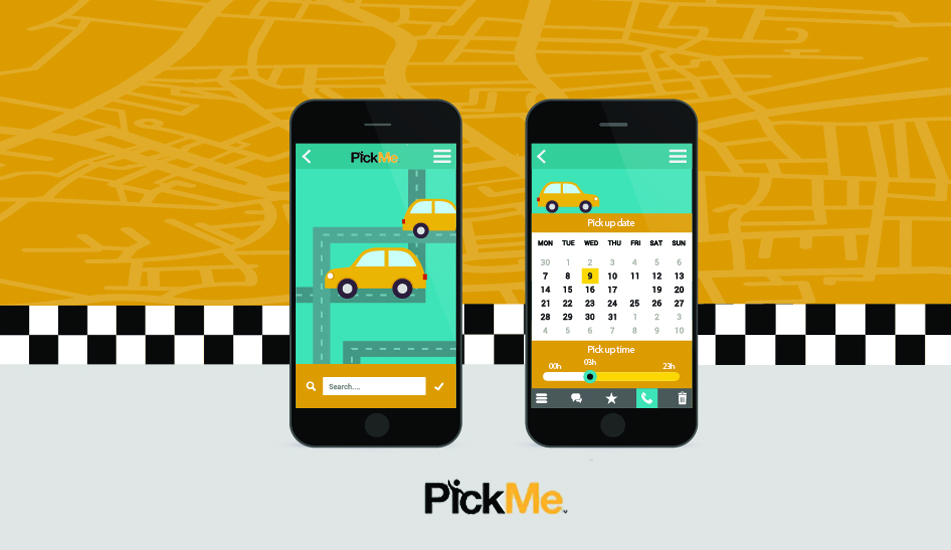 2. Takas.lk
Takas.lk is a product of a young man who dared to oppose his family to achieve what he wants. Being a psychology student in the US, Lahiru Pathmal quit his studies and came back home to start this online portal, Takas with others Dilendra Wimalasekara and Murtaza Moosajee. Since he wouldn't get a job from any of the corporate companies on the island, he decided to get his dream company born. Takas is a platform that will get electronics orders in their portal to be delivered to the doorstep. Since there are warranties for the goods bought and the sources of goods are from the reputed stores which the customers find quite supportive.
3. 24/7 Techies.com
The man behind the tech support startup is Dilendra Wimalasekere who decided to provide an online portal to those in needs with technical supports in handling the latest technology. Dilendra stepped into this technology sector back in 1996 through his first company Eureka Technology Partners. Following that, he began 24/7 Techies as an online tech support which is also a part of Eureka Technologies. Right now, the company is an "accredited partner of Cisco and VMware."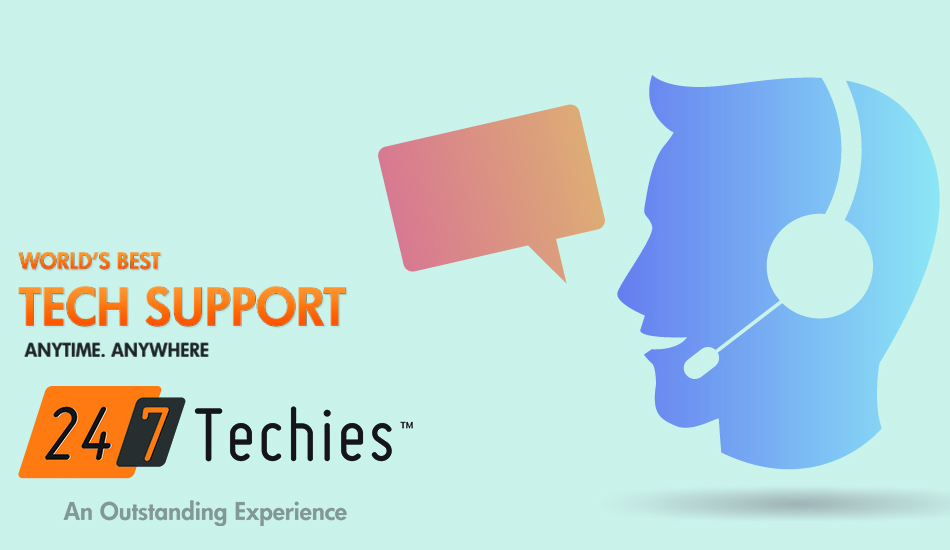 4. Liveroom
Liveroom is an Augmented Reality and Virtual Reality platform development for those who wants their imagination turned into reality. Sameera Nilupul and Chameera Wijebandara were at the university when they developed this product as their final project. Finishing their Graduation they established it into a business through the money they have collected from their family and friends. The Liveroom is basically to make sure that you never buy a bad product!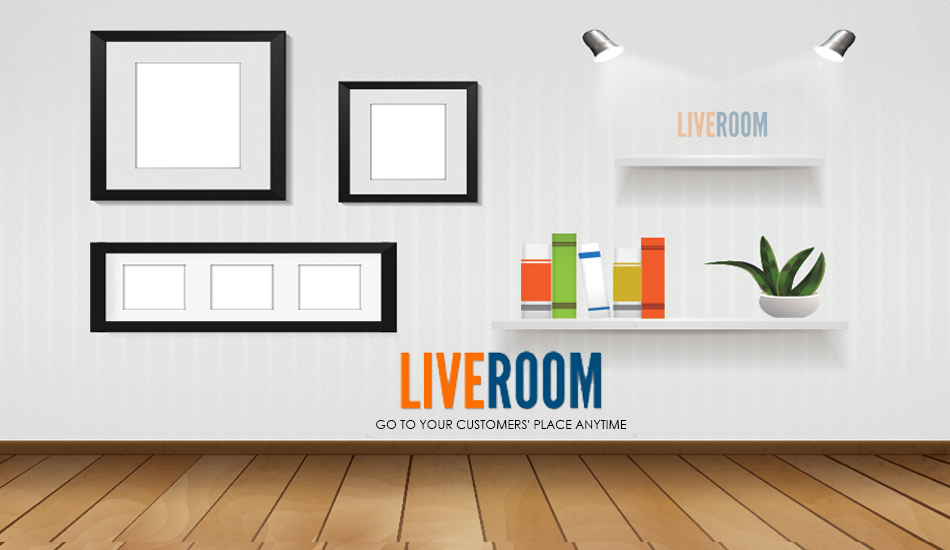 5. Senzmate.com
Johnirajh Antoncrisis and Jeyjenthan Tharmakulasingam are two outputs of the University of Moratuwa, who are actually from Jaffna. They have grown up seeing continuous climatic change especially drought which made them think of using their passion in electronics to assist the farmers during drought. Their first product was an automated sprinkler system called Digital Irrigation Automation (DIA) which would detect the environment and water the plants according to the environment. Following their innovation, they decided to build more similar products which enterprises and business would use. That was the birth of this startup, Senzmate– an IoT-based startup in Sri Lanka.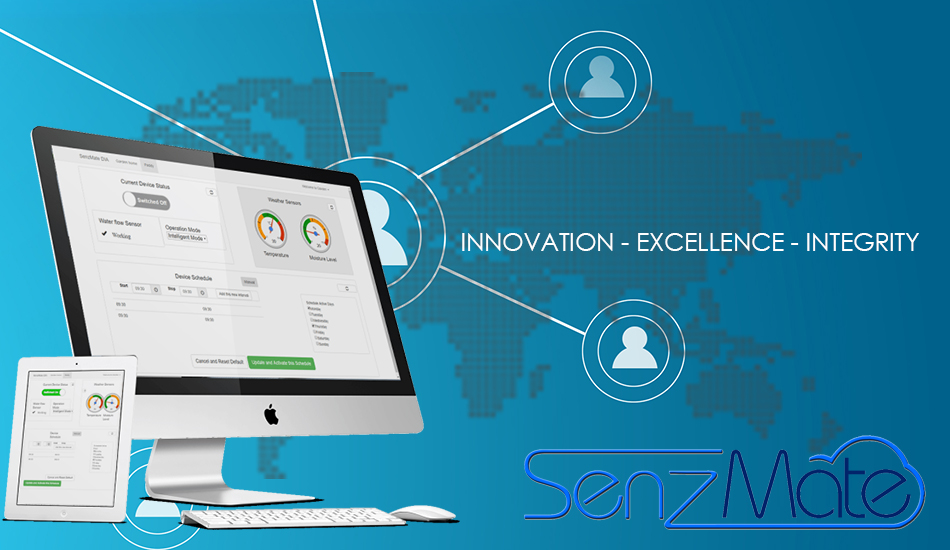 6. Erbenlab
Unlike the other famous startups of Silicon Valley which began with garages, the story of Erbenlab began from Sachira Fernando's bedroom. Sachira, who started coding since the age of 10, has set up a forum site, ElaKiri.com, with his friends and started it as an e-mag. And in 2009, it was ranked as the 11th site that got more traffic. At that time, there are was no Facebook event, but the site has been covering and running events.
The fun forum site gradually brought up this idea, Cloudsense ERP. Sachira decided to give up on WordPress and started on cloud computing which also focused on Sri Lankan IoT Market. This project is based on the artificial intelligent cloud-based application system development which will be a resource management and planning system for the SMEs. It is notable that this product represented Sri Lanka for the 4Y4N 2016 at Barcelona, and was recognized by AWWARDS.
And then there is NicNac, one of their online product. Running errands in cities can be sometimes annoying and frustrating. NicNac allows you to order anything ranging from laundry to medical, most importantly the license recovery. NicNac is going to purchase (get them) for you with some delivery cost. Everything you have ordered will be at your doorstep, simple as that.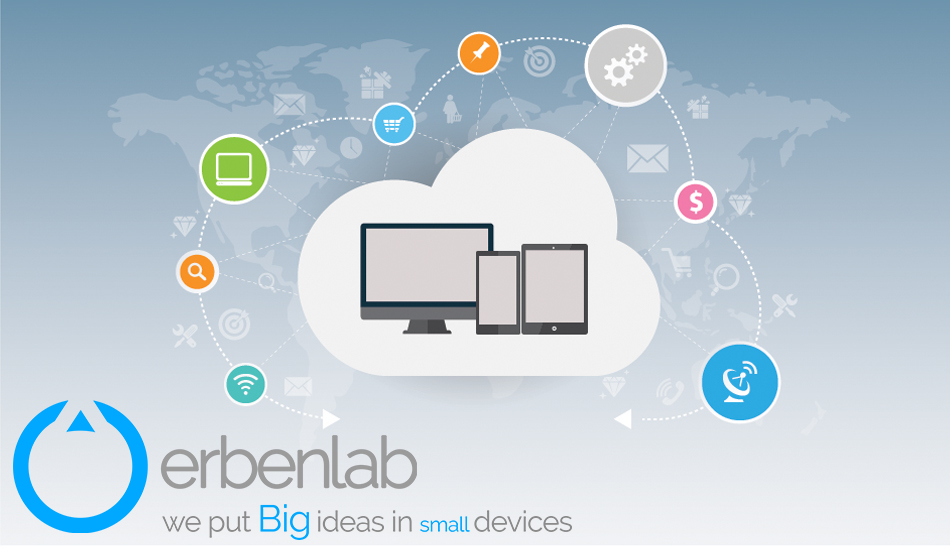 7. BusSeat.lk
BusSeat is a product of Prasanth.The product's prototype was first launched at Yarl Geek Challenge season 3. Their product was later invested by Lankan Angel Investors and turned into a startup. It is the potential and the dedication of the team that got recognized by the right people through the right platform to get it into the niche. What busSeat.lk does is that they give the customers and bus owners a common online platform to sell and buy bus tickets. The customer could buy tickets online through the online payment gateway or as direct cash and in return to confirm the booking, a text message with the details of the seats booked by the user will be sent. They have also developed a mobile app for the bus owners to get easy access to the seats booked online to make the manual booking easier.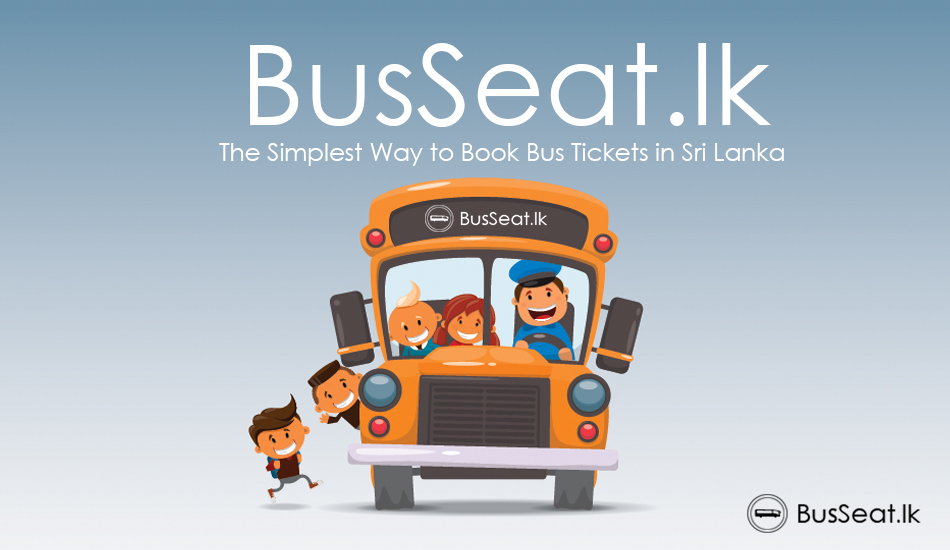 8. Trackme
Trackme is another local startup that is built to track everything connected online as the user wants. The devices that are integrated with their systems can be connected and tracked through the available GPS system. Interestingly, their services are extended broadly according to the users' need. The app is available for mobile and PC as well with the Trackme Features like "Real time location details" and fall detection. The idea is to make sure that loved ones are safe!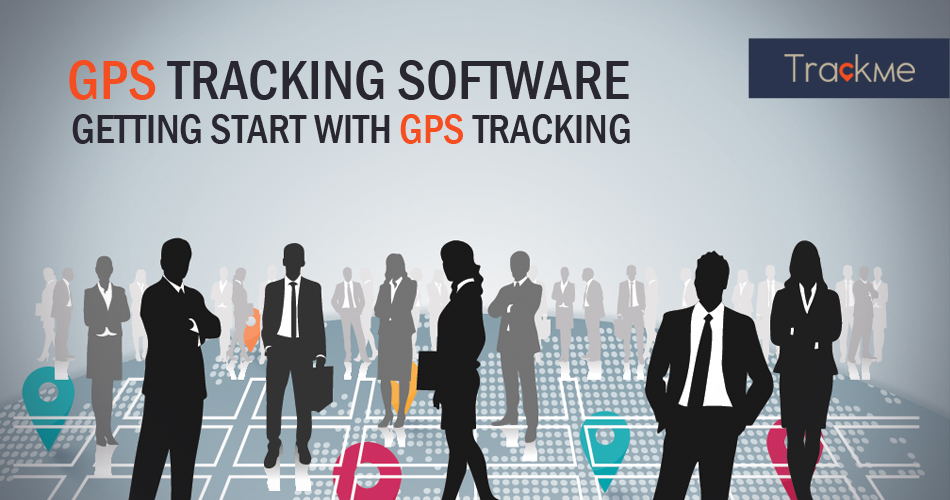 9. Emojot.
Emojis have taken over everywhere. Wouldn't it be better to collect user's feedback through emoji, rather than typing paragraphs of comments? In 2014, Emojot was founded by Shahani Markus, Manjula Dissanayake, Andun S. L. Gunewardena and Sachintha Rajith which will allow the users to express their feeling about an event. This is a duplex system that gives a real-time update to the contexts.
Emojot successfully closes Series of Seed funding round of $ 1 million from Asian and US investors. Emojot team also participated in the RISE conference that took place in Hong Kong July 31 – August 1. They got to participate in that conference because their product is the only platform for now that can 'analyze streaming of crowd perception to meaningfully respond to targeted client segments in real-time.'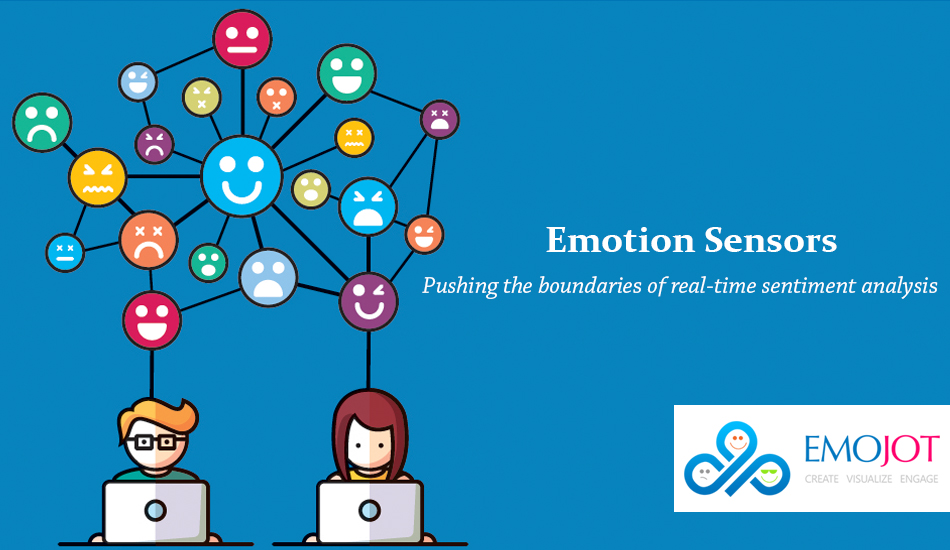 10. OMAK Technologies
How long are we to have the same routine whenever we go to a hotel or restaurant to eat? Ehantha Sirisena wanted to bring a change in the experience the customer and owner of restaurants. The result was OMAK Technologies. This startup focuses on giving the best to the diner and the owner of the restaurant. The main service is done through getting the total hotel management that is from ordering a food to getting the bill, digitized. The company provides its services through the packages like OMAK POS 360, which helps the hotels in boosting their sales and revenue and building an effective and efficient customer relationship. And then there is Reztguru that handles the reservation and online ordering. OMAK technologies is a solution for those hotel and restuarant owners who want to provide a digitized services.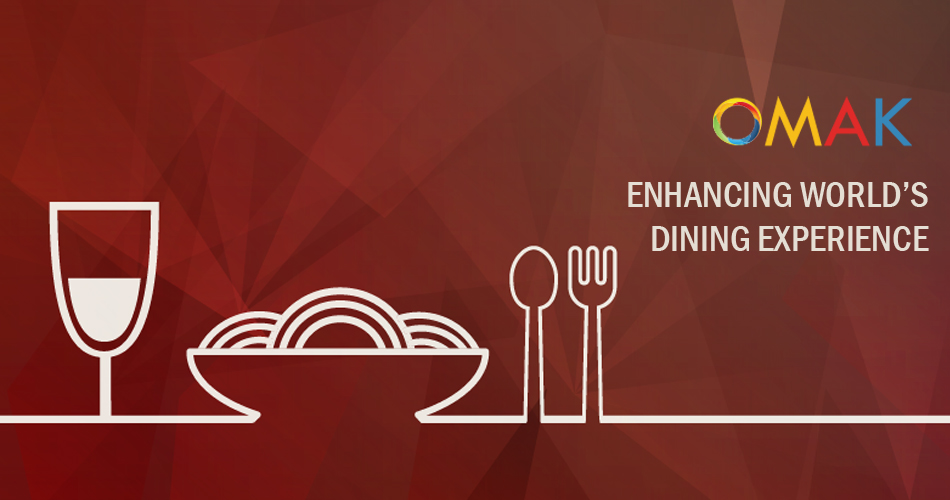 11. LayUp
It is time to revolutionize the way of learning. LayUp is the new version of e-learning that implies the "Engaged Education Methodology" as an agile 3-step learning methodology. The cloud computing system allows the ones with the access to study from anywhere and collaborate anytime. Layup being the brainchild by Sheran Corera, has won the best startup award of Seedstar Colombo, 2016. And the startup will be competing for the Seedstars Summit in Switzerland in March 2017 for $1 million in equity investment.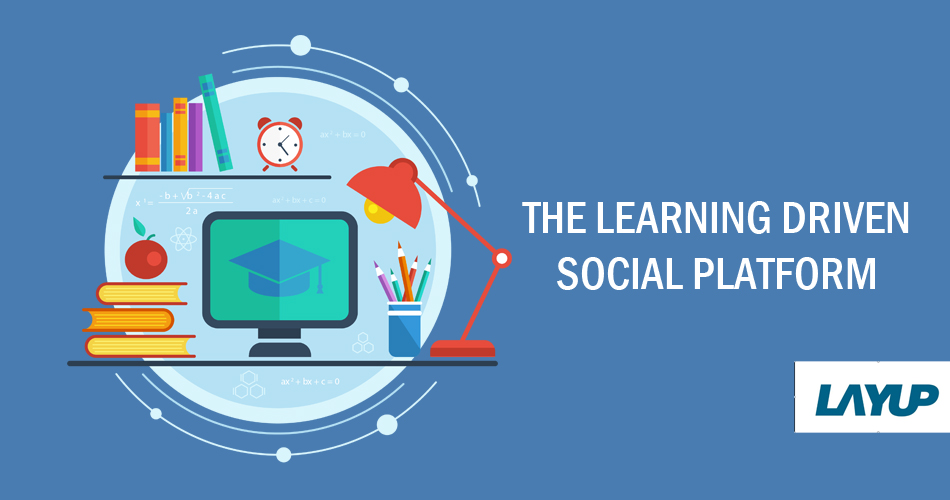 12. HypeHash
Not everyone knows about the trending topic on social media. Trends are usually decided through the hashtags. Hyperhash is the 'world's first trending hashtag based merchandise platform' where users can find the sales related trends and this gets the sellers and buyers get collaborated. The platform has 1,100 designers and sellers from the world while the number of fans collaborating through this platform is almost 2,130. Being a Seed-star Colombo winner, the startup is the product of Ravihans Wetakepotha. The interesting startup has also been recognized through AngelHack and the team behind the startup is about to fly to the Silicon Valley's investor pitch!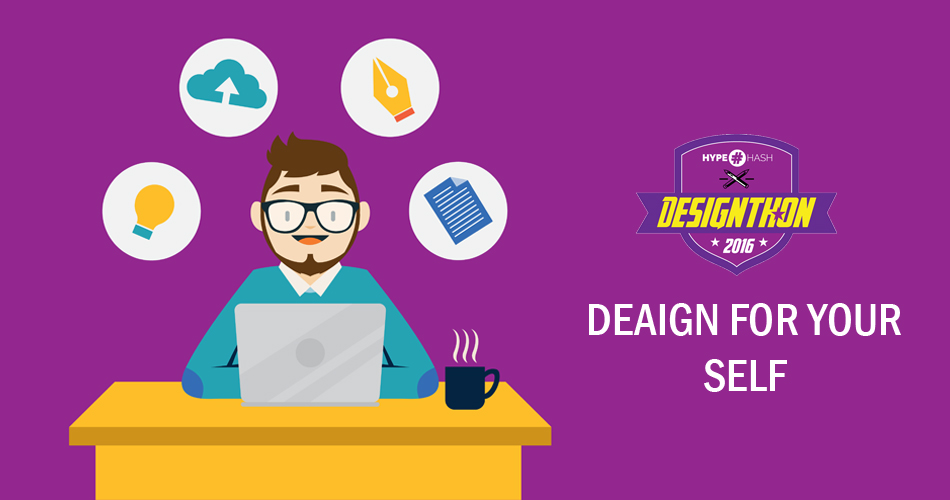 13. Katha, now known as ShortKast
Mahen Ratnayake and Mudith Uswatta are the men behind this interesting app called Katha. It is a social media app that allows its users to share or collaborate with their followers through voice casts instead of texting,and it is actually a different way of podcasting.
The journey of Katha began on 2013 by the above said youngsters for "HSBC Youth Entrepreneurship Awards." It is during this award selection, Mahen and Mudith became friends and started working on this app for Colombo Hackathon. They became one of the winners and the judges who were from Lankan Angel networks got them into Venture Engines as well. Handshaking with Lankan angel networks, they started planning and building the app with the guidance of the investors. With the beta testing of the app in 2015, a few months later Katha came official to the wide world. And recently they have modified Katha and renamed it as ShortKast with the fully different app. An app built with the lessons learned from Katha. And its beta version is only available on Martket for now.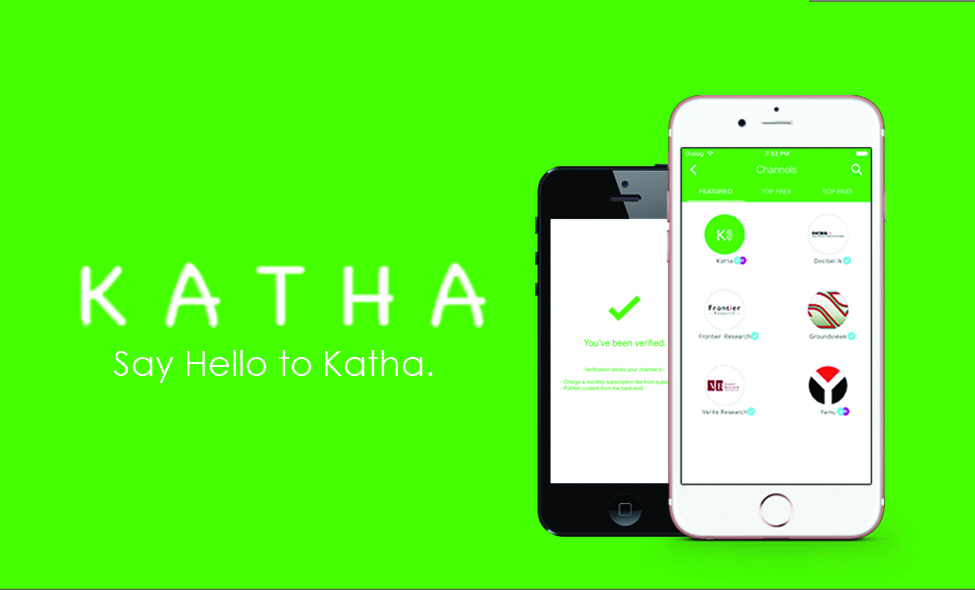 14. Quickee
There is nothing annoying like going into a supermarket during the rush hours, or when it is really late. As a solution to such problem comes in Quickee.lk. Ashan Whittall and Mariam Moosa are the minds behind Quickee.lk that was launched back in 2013 (and got revamped recently.) The idea of Quickee is to deliver goods you need at your doorstep. They provide their services until 3 in the morning so that you don't have to worry about your safety in getting into a supermarket to get goods. All you have to do is buzz them and hand them the list of things you need and they'll get everything you need to your door.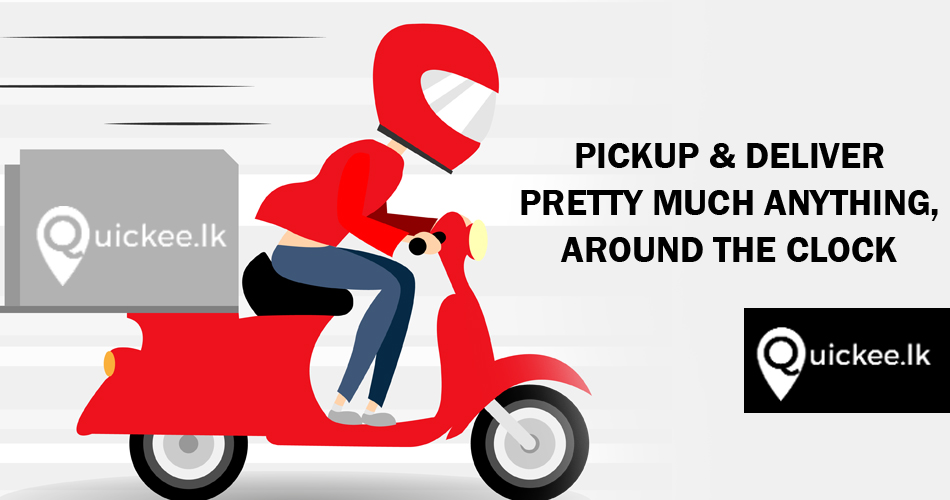 15. Trekurious – This Startup Permanently Closed.
Replacing a tour guide is not an easy task, says Rukmankan Sivaloganathan and Dilendra Wimalasekere out of their experience in 2012. The result of his tour experience was Trekurious.com. Through Trekurious a tourist in Sri Lanka could find better places to dine at and to get better experiences through activities that can be done in Sri Lanka. Interestingly, you can purchase locally made gift items and book the needed experiences at Sri Lanka. You can make your vacation experiences more interesting and valuable through Trekurious that has also established its branch in Bombay.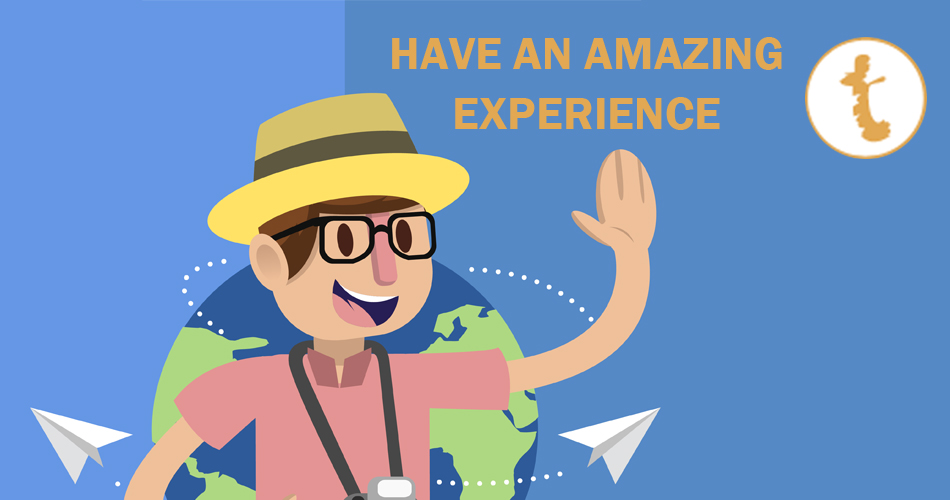 16. Creately ( Startup now emerged as Corporate Company )
Cinergrix is a Sri Lankan company registered in Australia which is a brainchild of Chandika Jayasundra. In 2008, Cinergrix launched their software, Creately which is a diagramming tool. The concept of Creately is to give a web-based diagramming tool for those in needs of making diagrams like the flow chart. Back then it was built by a bunch coders from Borella who were into hacking. Chandika has been named in Echelon Magazine's 40 under 40, a list of some of 2014's biggest "risk takers and rule breakers". Not to mention that his partner in crime, Hiraash was also very fond into technology. It is both their effort and hard-work that brought a team behind which Creately was built by. Within a year it came to a hit and is being used by the very well known companies like PayPal, Ebay, Amazon, IBM, Nat Geo, Google, Adobe, and even NASA.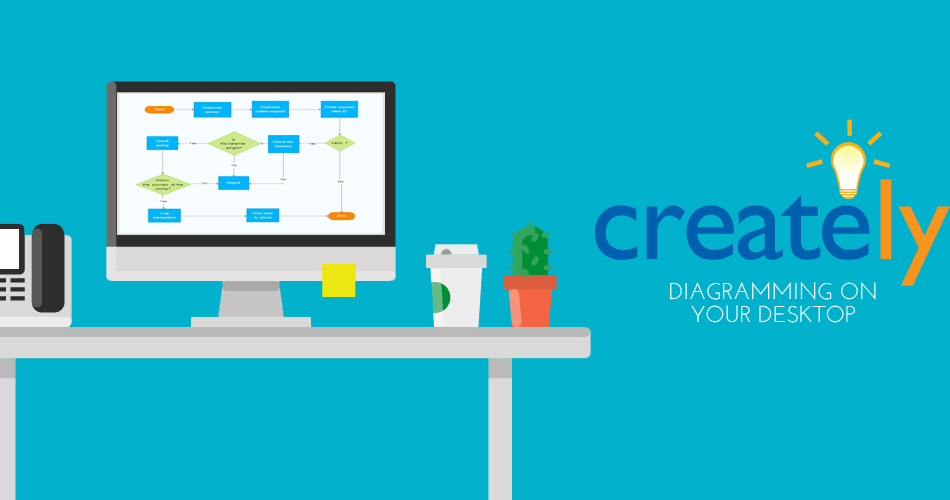 17. PayHere
With the emergence of several eCommerce platforms, there is a need for Sri Lankans to have a proper online transaction method. With no PayPal available in SriLanka, Dhanika who is the founder of Bhasha has brought Payhere as a solution to the above said problem. Bhasha wants to localize all software for Sri Lankans. And Payhere is going to act in the way how PayPal function to the world. Dhanika Perera calls it a "comprehensive solution for online payment barriers in Sri Lanka, offering Online Payment Accepting facilities to Sri Lankan Online Merchants in a convenient & affordable way, with a mission to Empower Sri Lankan eCommerce Industry." It basically provides a platform for online payment facilities to the ones in Sri Lanka. In Spite of the charge for every transaction, you are free of charge to set up an account on Payhere, unlike the local banks. For those who worry that there is no PayPal in Sri Lanka, here is your answer.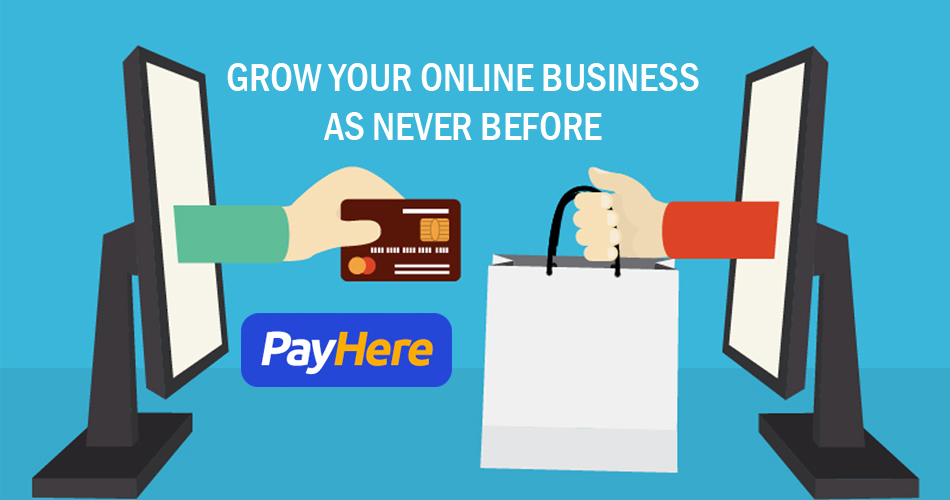 18. ShoutOut
Wanted to stay connected to the customers, and want their real time feedback? ShoutOut is one of the solutions that is available to the local merchants to collaborate with their customers and feel more engaged than the usual collaboration. It is a data-driven collaborating platform that connects you to the customer through real-time connections and automated messages to the clients. The product is the dream of Tharindu Dassanayake who badly wanted to give the best of the best services to the customers.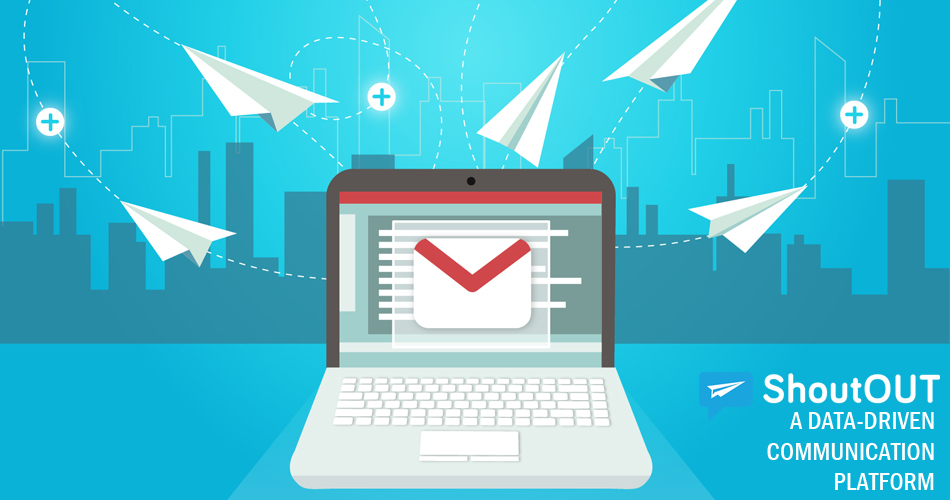 19. Kadira.io
Lots of web app developing companies develop web apps through Meteor Real Time web framework. But when it comes to fixing such web application, most of the web app developers struggle. Kadira.io, the brainchild of Arunoda Susiripala is a solution to such technical issues with Meteor development. It is a Meteor Error tracking system that is transparent to the meteor based app developers that show what exactly is happening with the framework.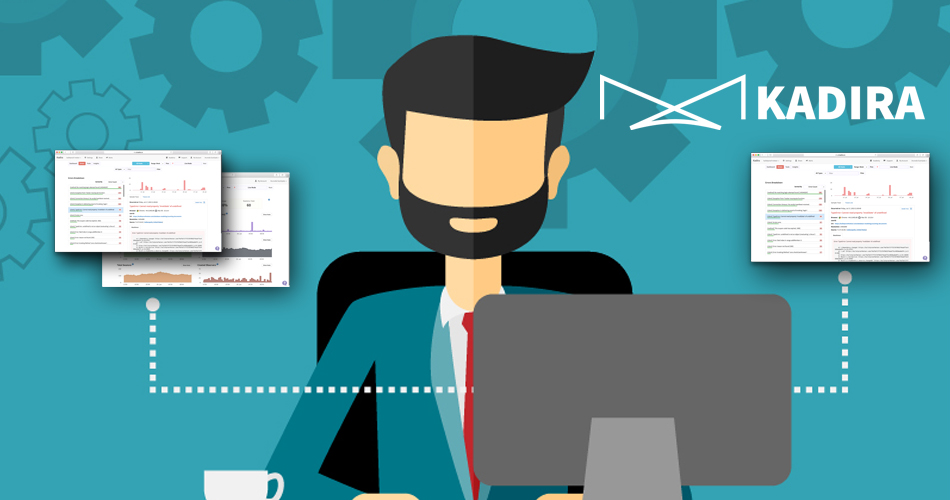 20. Law| Envoy
Law | Envoy is a product of Damith Amarakoon and Kalinga Gunawardana. It is a cloud-based intelligence program that helps lawyers and other legal officers with research and various other professional practices. This doesn't stop with getting all lawyers in a platform, but also works on helping the organizations with legal decision making through massive of information.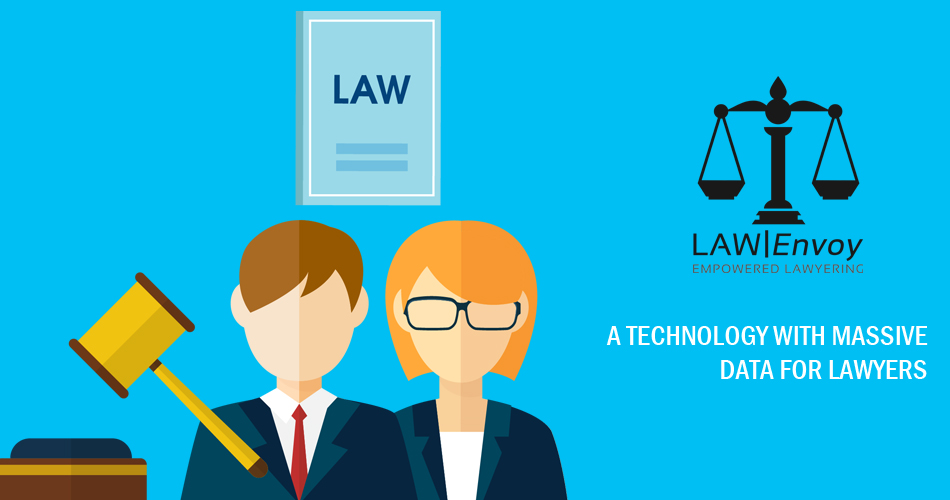 Conclusion.
All the above said 20 startups are still budding ones, but fast budding ones. It is notable that such startups are innovation and most of them are IT based startups. With the gradually increasing internet penetration rate, it is interesting to see these companies already onto using www as a platform to monetize their innovations. I personally feel that such immense of interest shown into innovations and startups should be appreciable for the broad view of the founders of their market.
There are several other local startups I might have happened to miss while writing. If you find something missing, why not let us know them through the comment box below so that our reader know more of them.
About

Yathursha Ulakentheran

Yathu is a tech writer who spends most of her time reading random stuff that happens in the digital world. And her free time is spent exploring places in her country.