Project management tools – So, you are here in search of open source and free project management tools because you are juggling with managing projects with your team.
If you are one of those, who is still struggling with To-Do lists and emails to communicate with clients or team for a project and gets stuck in the middle and all tasks as TASKS become a horrible nightmare, then you are not alone. We all have been through that phase.
Whether you are a small business or an enterprise, a team management tool will help you to complete tasks within the deadline and reach your milestones more efficiently than ever.
So, without further ado…
What Is a Project Management Software?
Project management software is an online platform for collaborating with team members on projects in real time. This workplace is designed to help with better communication with clients and the team and to keep an eye on the progress of each task. It simply provides you an overview of laid-out tasks to the corresponding person.
How does it help?
This will help each member to stay organized and bring a project to fruition. You can track and measure the performance of an individual employee or overall team at the end of the month.
Our Top 10 Free Project Management Tools Picks of 2017 are..
With a vast array of project management applications available online, here are our top picks in the market. These software are free for you for unlimited users and projects. You always get the opportunity to upgrade these tools in future.
So, get your hands on this free project management software to get the most out of your team performance in real-time.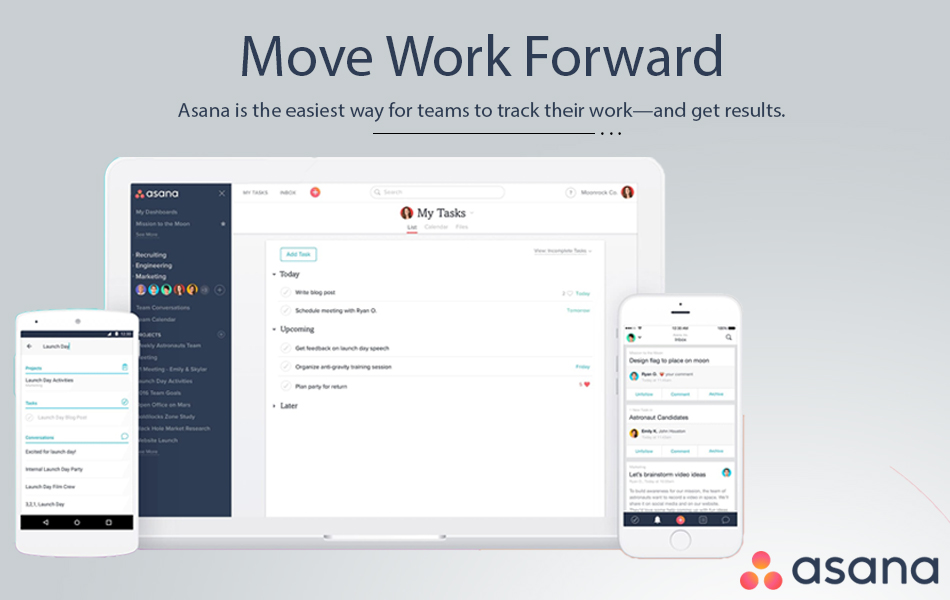 Asana, created by Dustin Moskovitz, co-founder of Facebook and Justin Rosenstein, former teach-lead of Facebook and Google, is a project management workspace that lets you break your projects down into small-small listicle tasks along with easy to understand dashboard to track the progress of the tasks.
Features:
Create a task for yourself or assign task to team members
Organize tasks into shared lists for your meetings
Add new workflows with pre-made templates
Break up the work of a task into smaller parts
View progress of any project at a glance
Due dates set the deadline for a task
Add files from your computer, Dropbox, Box, or Google Drive
Get team updates
Compatible with desktops, tablets, and smartphones.
The free version is limited up to 15 users.
Pricing:
Free
Premium
Enterprise
Up to 15 team members
$8.33/mo

No team member limit.

Contact Asana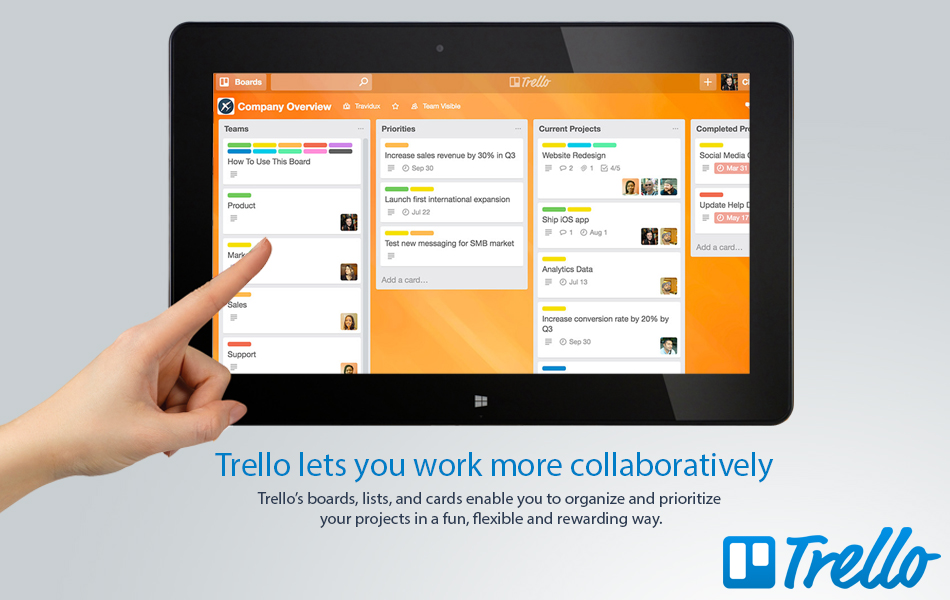 Trello is a free project management software that helps in organizing your projects in Kanban boards. You can start out by organizing Trello Cards or Boards containing to-do lists of tasks and break down the project. Trello lets you add tasks, checklists, comments, due dates, and more to shape them any way you like and keep track on the progress of your project to bring a task to fruition.
Features:
Include comments, attachments, and more to Trello cards
Manage multiple projects
Trello Power Ups integrates the app that your team use
Add voting options on tasks
Older and completed task gets deleted automatically
Sync across all IoT devices
Free for unlimited projects and users
Pricing:
| | | |
| --- | --- | --- |
| Free | Business Class | Enterprise |
| $0 Forever. | $9.99/user/mo | Contact Trello |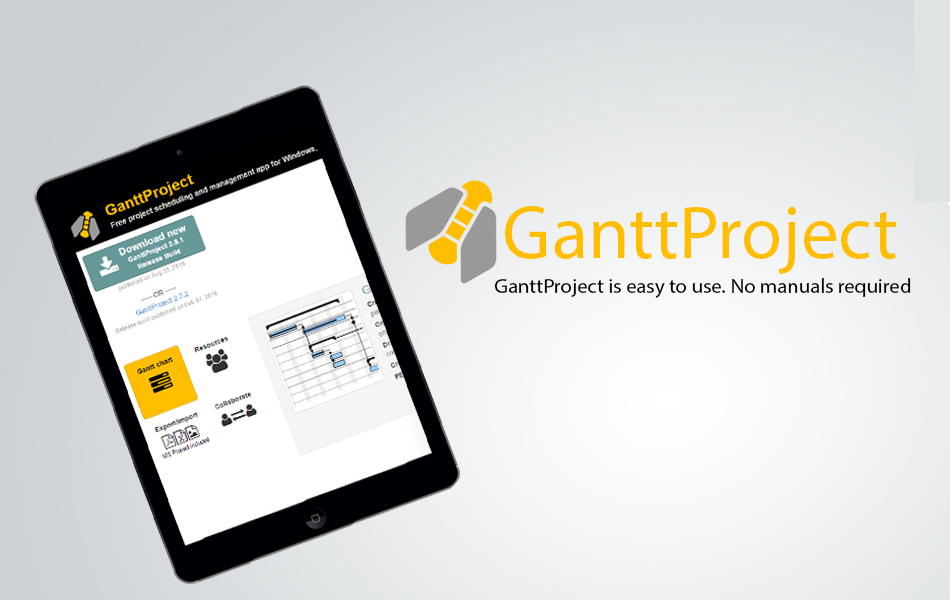 If you need a place for project management, a collaboration of the team, and get your work done in real-time, consider GanttProject. This free open-source platform was created by Alexandre Thomas in 2003 and this platform has been through many developments and recycles phases since then.
Features of GanttProject:
Create and manage tasks and milestones
Break down tasks into smaller tasks and work in an organized manner
Add a lag or draw dependency constraints between the tasks
Create a baseline to compare between two projects
Generate PERT Chart for only reading purpose
Generate reports in HTML or PDF foprmats.
Pricing:
Absolutely free! No Sign-up required.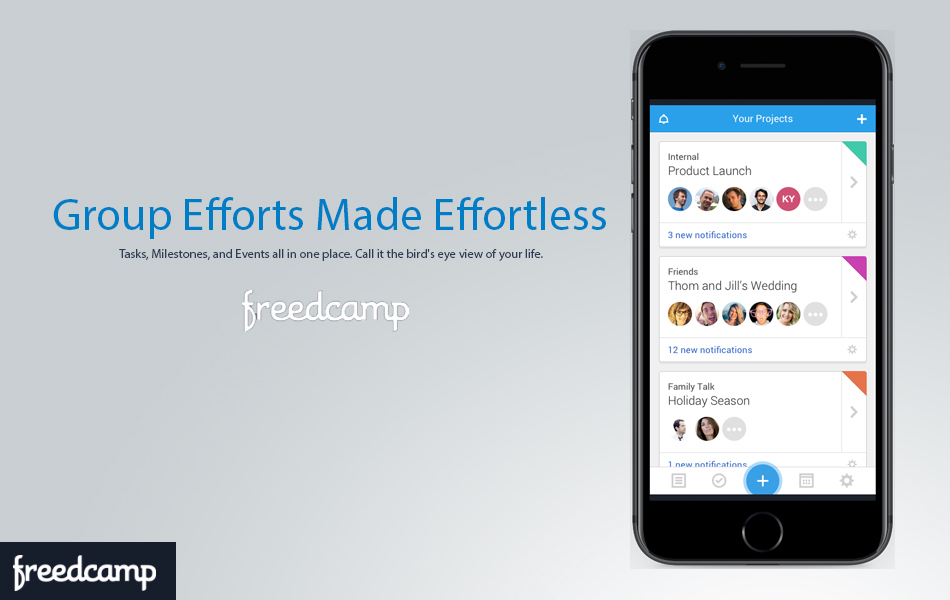 This open source platform lets you create tasks, reach milestones, manage events all in one place. You are free to create multiple projects with multiple users with unlimited storage. It helps to stay organized and complete a project on the due date.
Features of Freedcamp:
Issue tracker helps to solve issues like unique user ID, save searches, extra statuses and perform bulk actions.
Send invoices to clients
Create a rich and shareable document
Use templates to create and differentiate multiple projects
Organize tasks or to-do lists or a Kanban board.
Discuss inside a project and include attachments
Free for unlimited projects and unlimited users.
Pricing:
| | | | |
| --- | --- | --- | --- |
| Free | Lite | Business | Enterprise |
| $0 | $4 | $8 | Contact Freedcamp |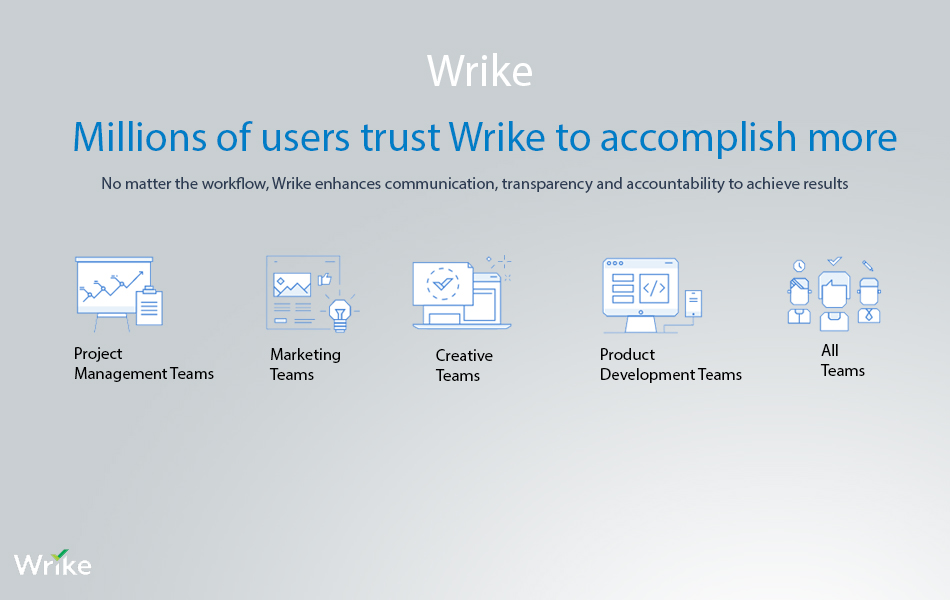 Have you ever tried managing projects in spreadsheets?
Wrike is a free and open source project management software that lets you outline your tasks into a spreadsheet. You can jot down every bit of details of a task into columns of spreadsheet and keep an eye on the progress of the tasks.
Features of Wrike:
Easy to use dashboard
Mark on-going task status as in-progress, deferred, completed, canceled or any status of your choice.
Add text notes to tasks
Collaborate with team members and set goals for company improvement
Pricing:
| | | | | |
| --- | --- | --- | --- | --- |
| Free | Professional | Business | Marketers | Enterprise |
| $0 | $ 9.80 / user / mo | $ 24.80 / user / mo | $ 34.60 / user / mo | Contact Wrike |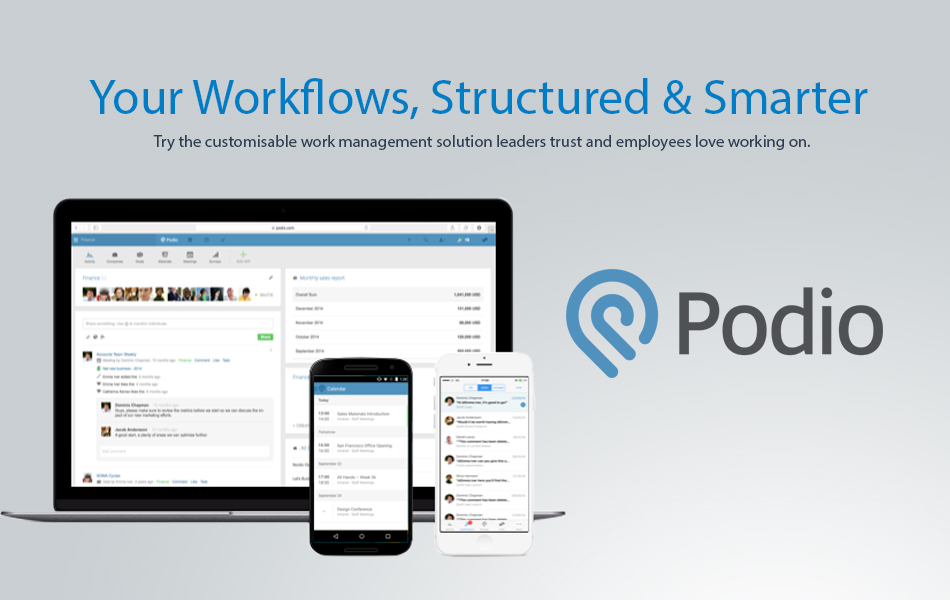 Podio is a project management tool that lets you create and customize tasks on the simple table to dynamic cardboards and create project reports that keep you up to date on the progress of a task.
Features of Podio:
Drag and drop style builder
Visualize your projects in lists, calendars or cards
Monitor the overall progress of your team
Integrates with Dropbox, Google Drive, Evernote, Microsoft Exchange, Zendesk, and many more.
Sync Podio with your mobile device to track from anywhere you want
Streamlined communication with team members
In-built search to find custom apps.
Pricing:
| | | | |
| --- | --- | --- | --- |
| Basic | Plus | Premium | Enterprise |
| $9 | $14 | $24 | Contact Podio |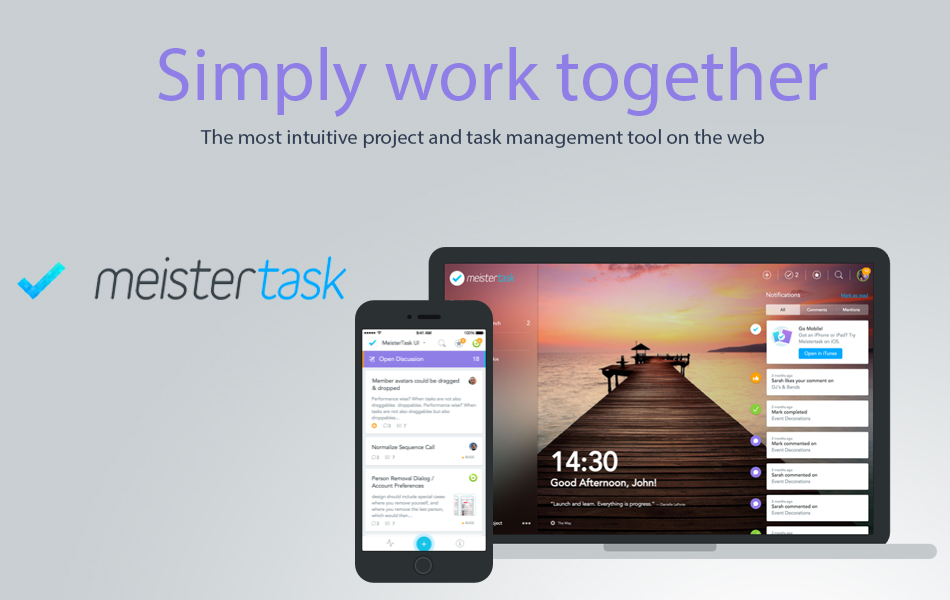 Meistertask is an online task management tool that offers easy-to-use and customizable dashboard or Kanban boards. Its intuitive interface makes tasks look more fun and even increases the productivity of team members with its task automation features.
Features of Meistertask:
Integrate MindMeister, a mind-map app that helps to plan a project and drag each step of the project in Meistertask to complete it
Overview on-going tasks and focus on completion
Discuss projects, upload files, set due dates, add checklist items, and a lot more into your task
Integrate with other apps such as Slack, GitHub, Google Drive, etc.
Pricing:
| | |
| --- | --- |
| Basic | Pro |
| Free | $7.5per user/mo |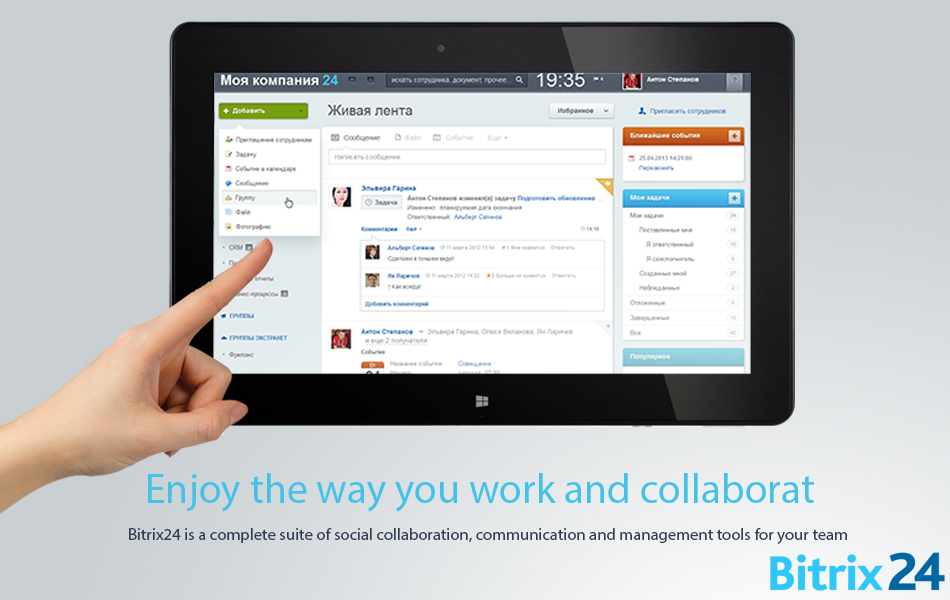 Bitrix24 is an online project management system that has extensive organizational features to manage and monitor tasks for the completion of a project in an effective manner. Bitrix24 lets you delegate tasks to employees, dedicated a group to a project. It also offers Gantt Charts, listicles task management ad time tracking to reach the milestone in due date.
Features of Bitrix24:
Perform bulk action in sending emails in one go
Share editorial calendar and generate CRM reports
Get notified by email on any update on the assigned task
The intuitive interface makes file sharing convenient
Bitrix24's task automation helps you automate regular responsibilities and recurring work schedule
Add checklist and breakdown tasks into smaller points
Aggregate, filter, and sort report data to display them in an organized form.
Pricing:
| | | | |
| --- | --- | --- | --- |
| Free | Plus | Standard | Professional |
| $0 | $39/mo | $99/mo | $199/mo |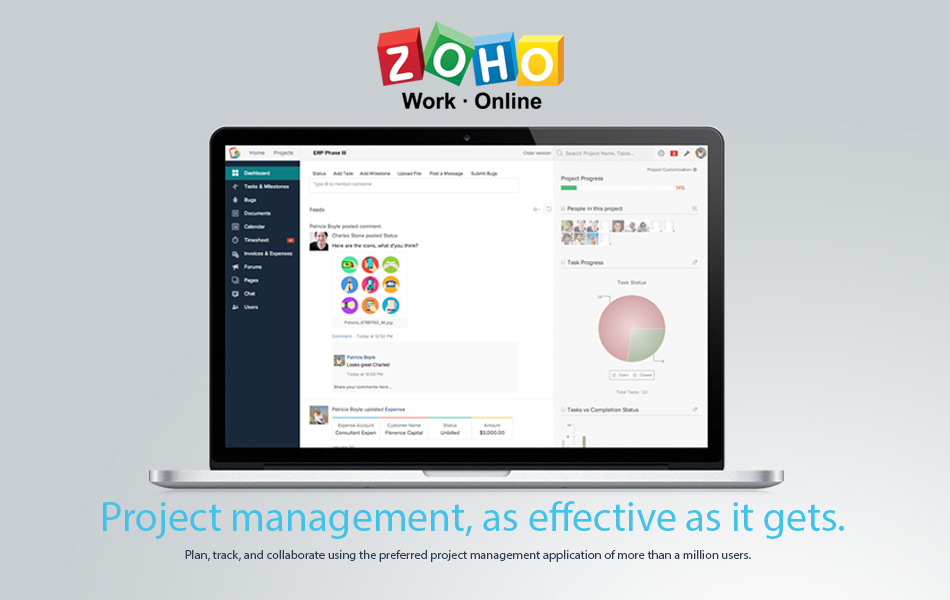 Zoho Project was launched in 2006 as a comprehensive project management system, which has been evolved since then and has been adopted by many enterprises to plan, track and collaborate with a team for the completion of a project.
Features of Zoho Project:
Manage tasks and track time delegated for a task
Take control of subtasks and recurring tasks
Gantt Chart provides an in-depth insight of progress of the task
Collaborate and communicate with team members easily with Collaboration Tools
Generate invoices automatically from timesheets
Inspect bugs and track them as they get fixed
Google Apps and GitHub integration
Pricing:
| | | | |
| --- | --- | --- | --- |
| Free | Express | Premium | Enterprise |
| $0 | $25 | $50 | $80 |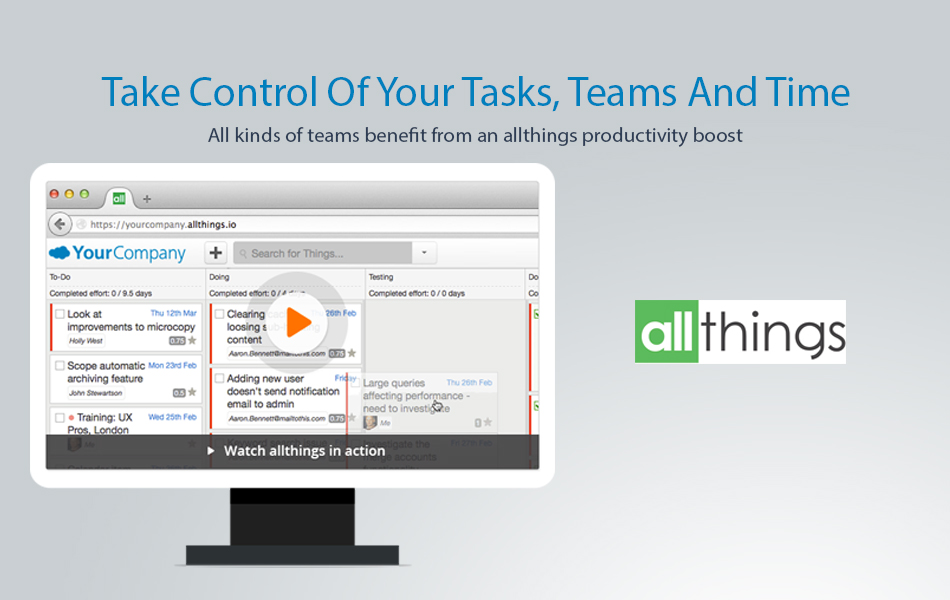 A great alternative to Basecamp, Glasscube, and Zoho is AllThings. The platform lets you manage your plans, projects, tasks, lists, and meetings under a single roof. You can view project status in many ways and stack, filter, categorize, group and search for tasks and files in Dashboard. Stay up-to-minute using the apps for mobile and tablets, along with the desktop version. Perfect for Startup to Intermediate businesses.
Features of Allthings:
Free to try, no CC Required
Task Management
Work/Resource Planning
Customizable and Real-Time Alerting
SaaS Platform
To-do Lists
Create Shareable Lists
No Contracts, Easy and Affordable
Group collaboration feature
And more..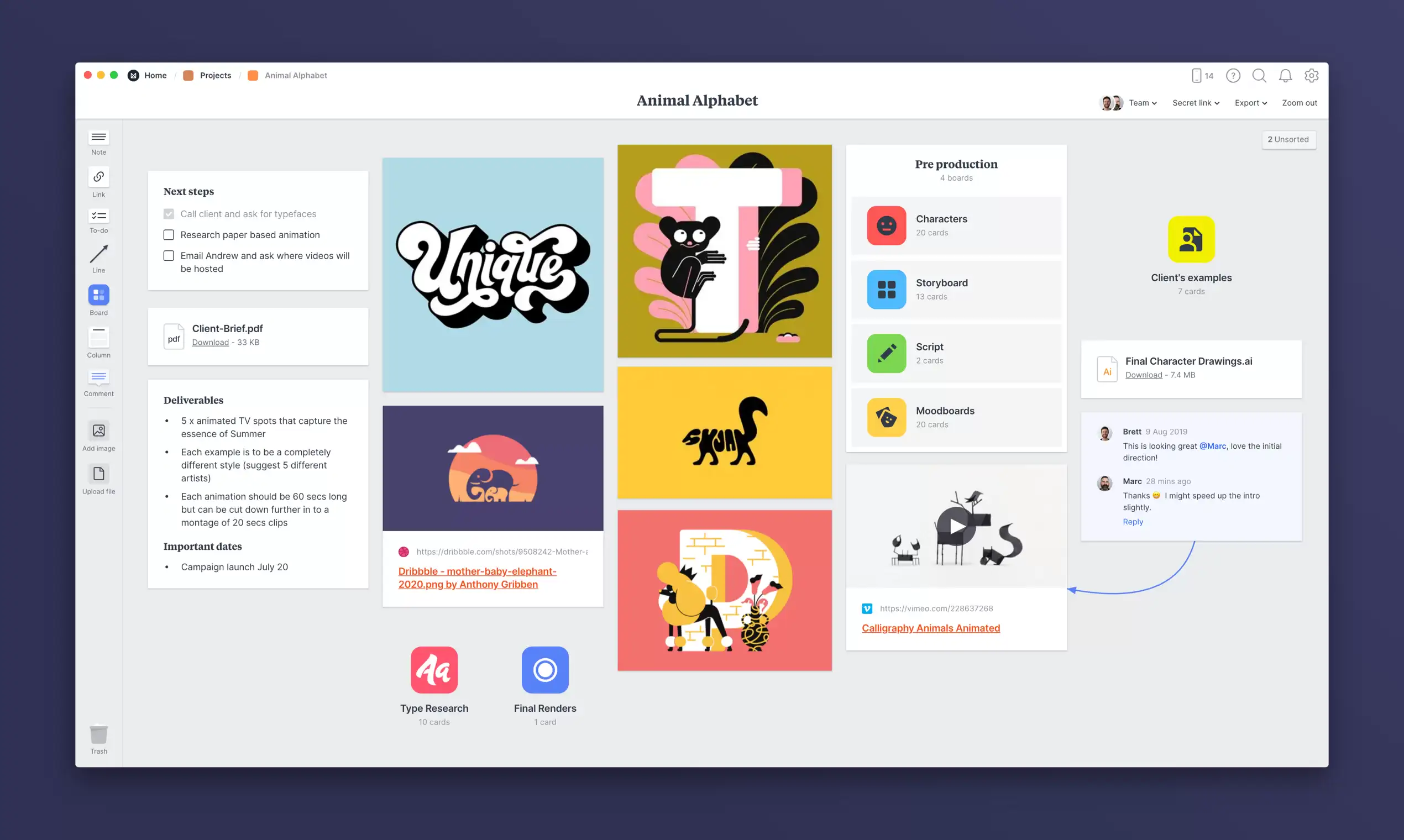 Milanote is a tool for organizing creative projects into beautiful visual boards. By design, it feels a lot like working on the wall in a creative studio – visual, tactile, and sometimes a bit messy – Milanote is a great fit for designers who work in teams remotely.
Key Features of Milanote:
Write notes & to-do lists, upload images & files and save things you find on the web
Organize visually using the flexible drag and drop interface.
Boards by default are a private place to think, but with a single click you can create a shared workspace for collaboration with your team
Milanote is filled with hundreds of built-in templates to help you get started with a variety of different projects, from creating a mood board to writing that perfect creative brief.
Pricing:
| | |
| --- | --- |
| Basic | Pro |
| Free (no time limit) | $9.99per user/mo |
On The Move..
As you can see from the above list, there is a myriad solution for Task and Project Management. Whether you are looking for dashboard functionality, group collab, search features, category listing, to-do lists, and more, all these solutions are more or less present in every Software. Don't be confused, based on your budget and feature requirements, select any three platforms from the list above and…
Google for Product Reviews for the selected Platform. Reading user opinions on these platforms will let you narrow down to the one perfect solution that will best fit your business.
Try using the Free/Freemium Models to test out the features of the platforms that you have selected. This will give you an understanding of how it's really like to use the platform. The UI of a certain feature rich platform might be confusing for you, so stick to the one which is easy to follow and understand.
Once you select a platform, test it out with your team for a few weeks, and don't be afraid to move onto a better option, if you face problems along the way. After all, the idea of having a Project Management Dashboard is to solve problems and get work done, not to be a problem in itself.
Looking to create your own Digital Marketing Team? Why don't you join us in our Project Management Dashboard, as we would love to be your Digital Marketing Partner? For any questions, feel free to reach out to us on our Official Facebook Page, and to know more about Digital Marketing Partnership Perks, visit the following page.
Have a good day!