We all know the importance of social media, but how do we go about creating the perfect content? And how do we implement and track this content? These days marketing professionals are expected to be able to do it all, from market research to campaign delivery and everything in between. One of the many hats a marketer must often wear in 2021 is that of a digital creative. This can be quite daunting for experienced professionals and recent graduates all the same, especially if they don't have much of a creative background. This article will aim to show you some free creative tools and social media tools, that won't break your budget. This post will show some of the best social media tools in 2021. Taking advantage of this collection of websites and social media tools will have your social media output looking excellent and performing to a high standard.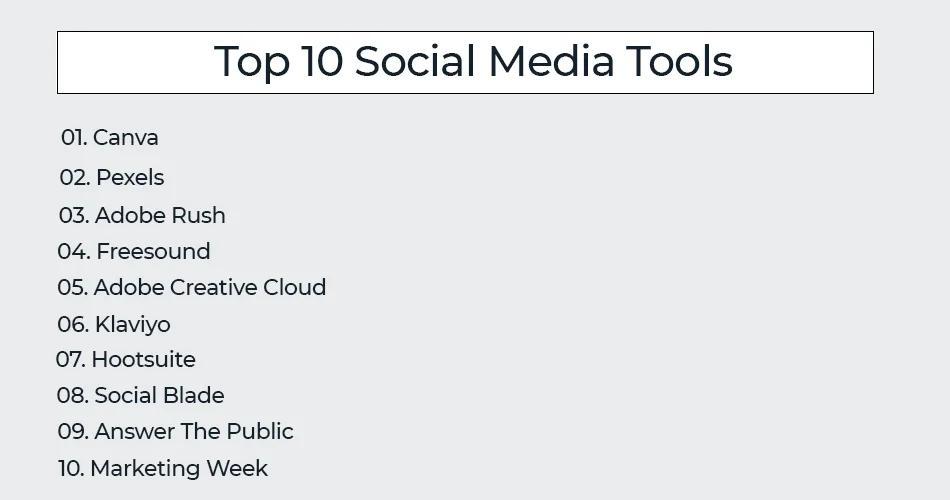 There are many websites and social media tools that make professional-looking assets much easier to create than they were years ago. Personally, there must be 20-30 different services and platforms I use when creating content for clients. Nobody has the time to read a 3,000-word essay on all 20+ tools so I'm just going to keep it brief and give you my top five easy to use creative tools, as well as a bonus five social media management tools.
Available at canva.com, Canva is one of my favourite free social media tools. If you don't know about Canva yet you are missing out! Canva is an all-singing, all-dancing, swiss-army knife of a media tool. It's almost scary that Canva can do the job of what would use to have been a team of designers. There's too much to mention that Canva can do but here are a few: logo design, social media posts, business cards, posters, animation and video and resumes. It's effortless to design all of these assets as there are countless pre-sets to start with which can be customised to match your branding. The free version is powerful enough for most tasks but for even more customisation options the paid version is very affordable.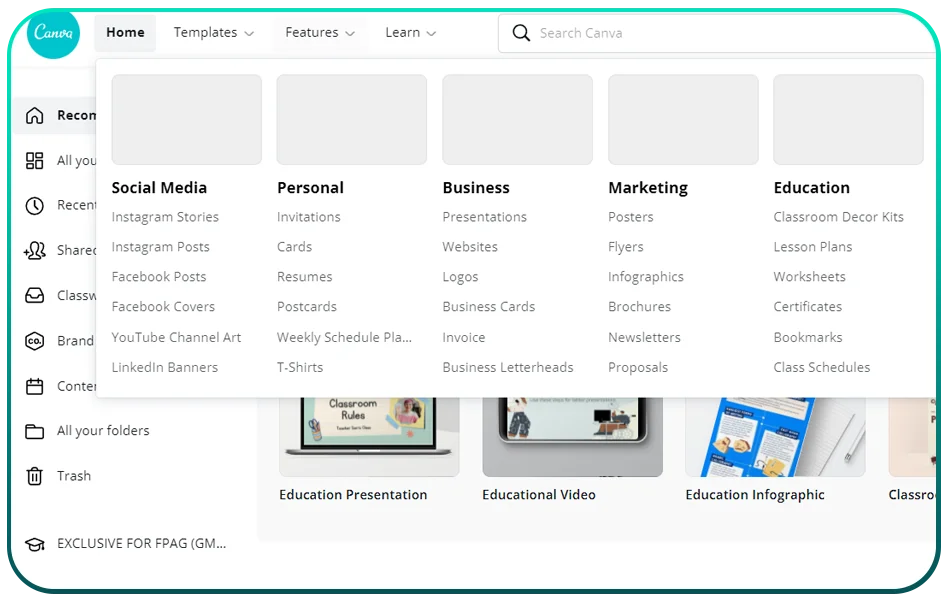 Pexels is like Google images but professional quality and free to use for commercial purposes. There are some truly beautiful images on Pexels and all images are available in huge sizes which should be more than adequate for any digital needs. That's why I put in the top 2 in the list of top 10 social media tools. There's nothing worse than seeing a piece of digital content that's well thought out and has a great copy but the image is blurry and generic. Pexels should be your first port of call when looking for images for your campaign needs. Pexels also has videos! Pexel's video database is full of gorgeous 4k clips that again are free to use and can take your content to a professional standard.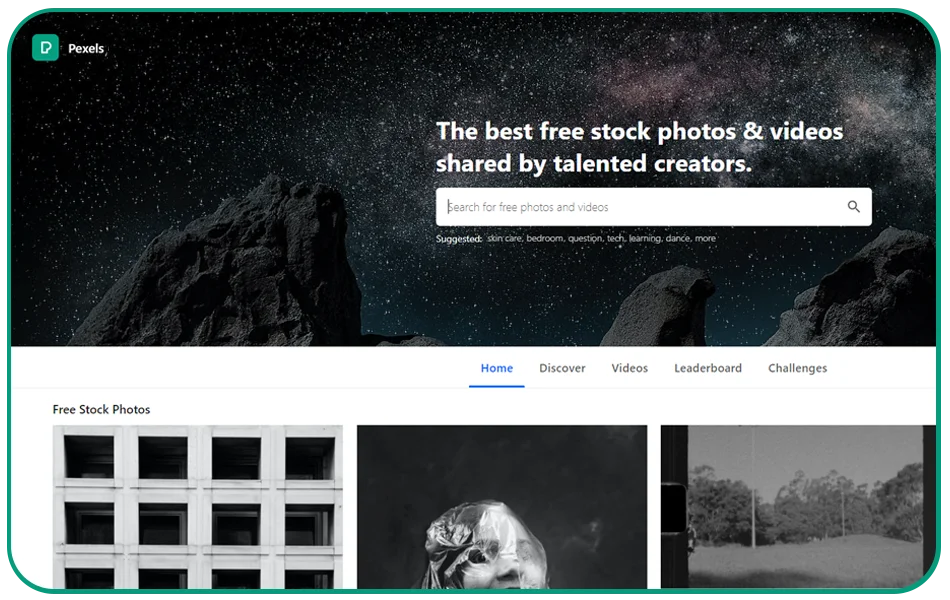 Rush is a free video editor from Adobe, it's sort of like a light version of Premiere Pro. There are lots of free video editing software out there like Lightworks, HitFilm and iMovie, but I recommend Rush above the others. I'd choose Rush as if you ever decide to upgrade to Premiere Pro, you'll already have a pretty good idea of how the software works. Rush allows you to do all you'd need with a basic video editor, cut and trim, merge multiple video clips, add multiple soundtracks, transitions and much more. You can also use Rush to record video on your mobile device which gives you way more control over your camera than the inbuilt software.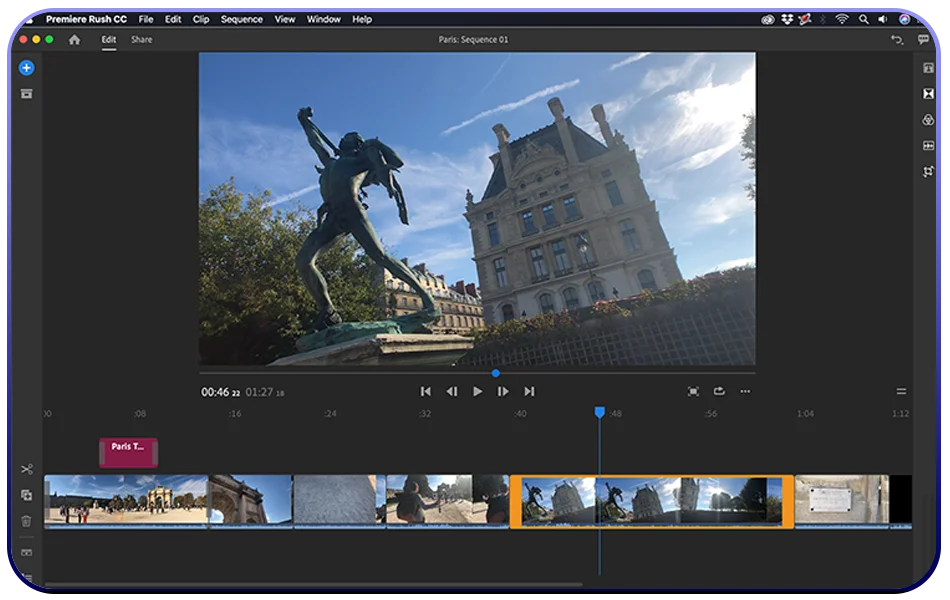 Freesound is a database of user-created sound effects and music. All sounds are free, and the majority are also free for commercial use. Perhaps you want music to go under a video clip to bring your content to life. Or perhaps your microphone didn't pick up very good background sound and you want to add some wind, or rain, or glass breaking. All these sounds can be found on Freesound and are easy to download in common formats that can be inserted straight into whichever software you're using. Some of the internet's top creators such as South African, Dan Mace say that sound is even more important for engagement than the actual video is. So don't neglect sound! It can increase your content view time exponentially.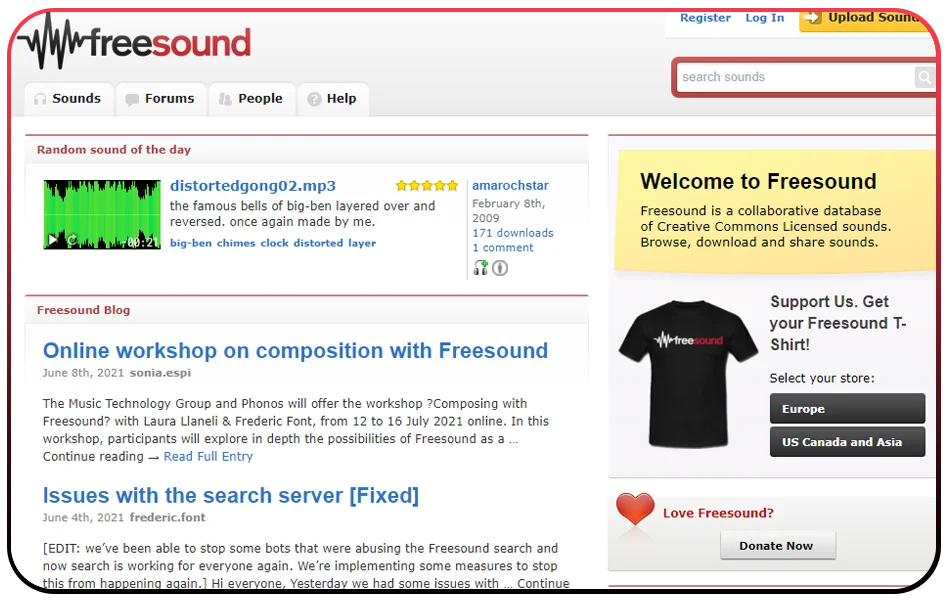 For the first five, I wanted to pick the social media tools that are free and easy to use so that they're accessible to everyone. However, it would be disingenuous of me to talk about creative social media tools and not mention Adobe Creative Cloud (CC). I use CC for everything, photo editing, video editing, animations, sound design and graphics. I still use the other four tools for more quick and basic work but where CC sets itself apart is the freedom to do whatever your creativity will allow. There are some barriers to use, CC is quite expensive and isn't exactly easy to use. It will take a substantial amount of time to master just some of the application that CC includes, and I don't know anyone that's mastered them all!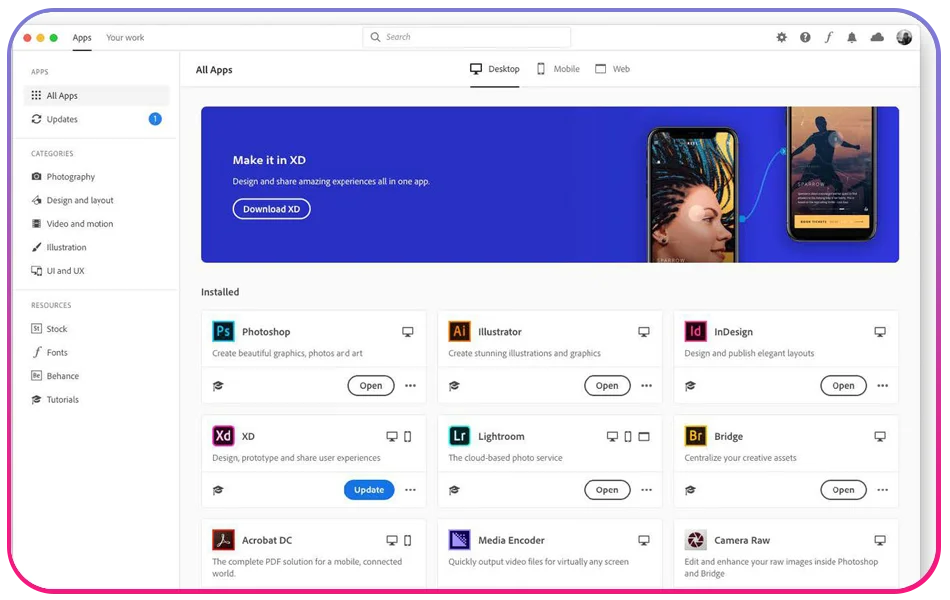 When it comes to email marketing, MailChimp has been on top for a long time. MailChimp is recognised by most and has been used at one time or another by the majority of marketers. However, the buzz this year is around Klaviyo which has been creeping up to challenge MailChimp's dominance. Where Klaviyo has been able to tempt people to make the switch is with how well it integrates with popular platforms like Shopify. Klayvio and Shopify fit together like a glove and will allow seamless campaign integration between your website, social media and email activity. Klaviyo also has many unique, stylish templates to use but also allows plenty of room for creativity. Klayvio is definitely up there with the best marketing tools of 2021.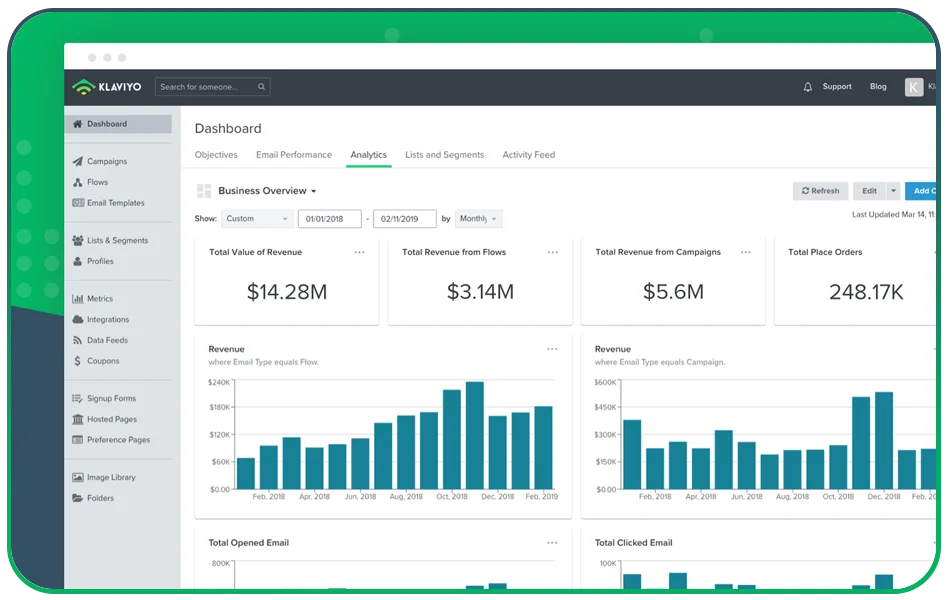 Available at hootsuite.com, this tool is one of the best social media tools for business. Hootsuite is a godsend if you are struggling to manage several different social media accounts at once. Hootsuite allows you to connect your brands Facebook, Instagram, Twitter, LinkedIn and YouTube accounts. The idea is that instead of posting the same piece of content in five places, you can instead input the content to Hootsuite and the software will automatically post it to all of your accounts. More than this you can schedule countless pieces of content to be released at specific times to your audience. All you need to do is input your image/video, add some copy, maybe a few hashtags, schedule it and Hootsuite does the rest. Time-saving social media management tools are always a good thing but Hootsuite is a great thing!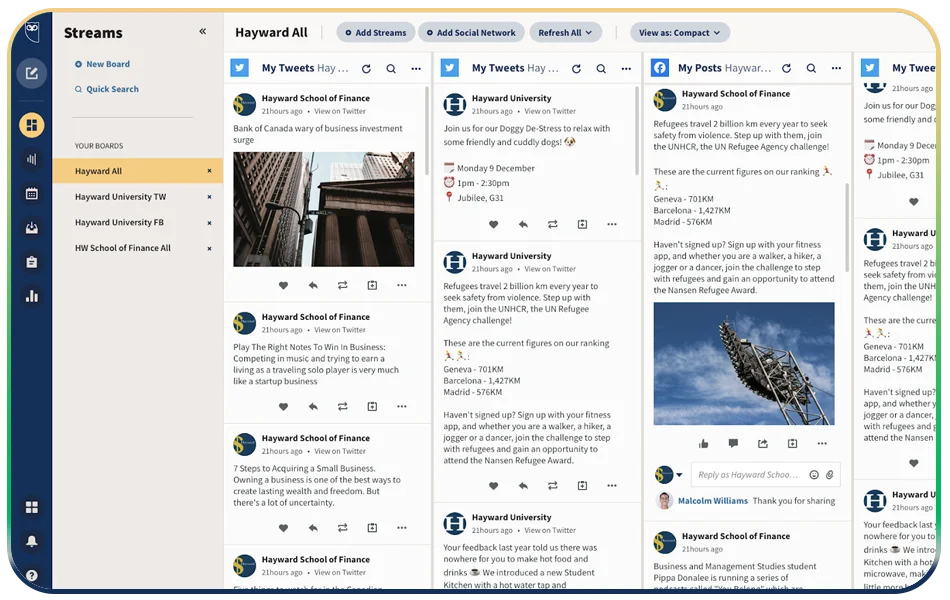 8. Social Blade
Social Blade, available at socialblade.com is one of the easy to use and intuitive social media tools. The social blade can connect to all of your social media accounts including Facebook, Twitter and Instagram and give you real-time, easy to digest analytics. On Social Blade's easy to navigate dashboard you can monitor how successful your posts have been over time and also how and when you are gaining or even losing followers. Another great way of using Social Blade is as a competitor analysis tool. All you need is your competitor's social media usernames, and you can compare their statistics to yours and see who is on top! Social Blade is free to use but like most of the tools on this list, there is a premium version that unlocks even more great features!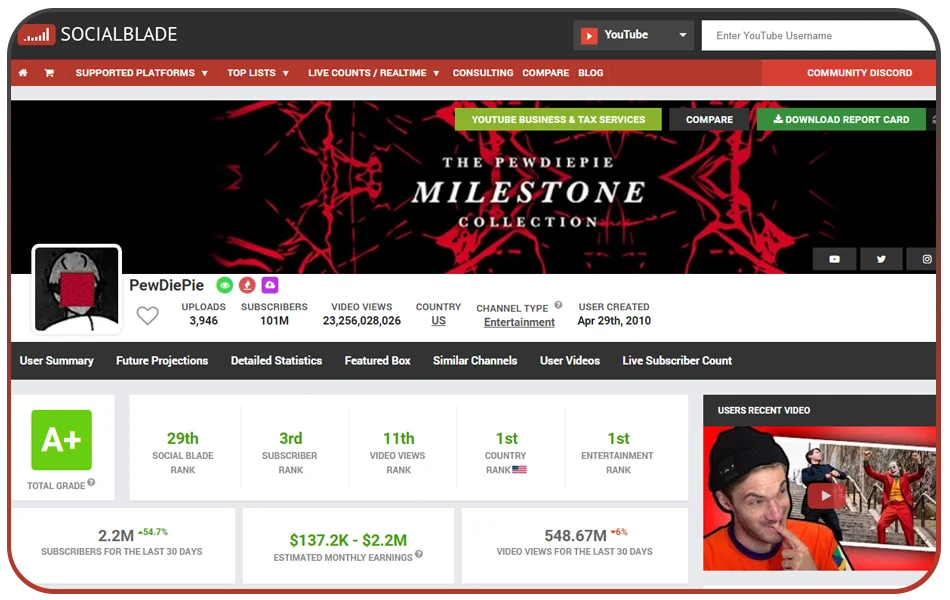 ATP which is available at answerthepublic.com is one of the great social media tools that analyse social searches to help you with the content planning. Not sure what to create content about? Answer The Public has the answer you're looking for. The data scientist, Seth Stephens-Davidowitz once said "Google searches are the most important data-set ever collect on the human psyche". Answer The Public helps you to harness that power in your social media and other marketing activities. How it works is that you input a word or a term and answer the public will tell you what the internet is talking about or searching in relation to that term. Using this resource will help you keep your finger on the pulse of your audience and ensure your content stays relevant.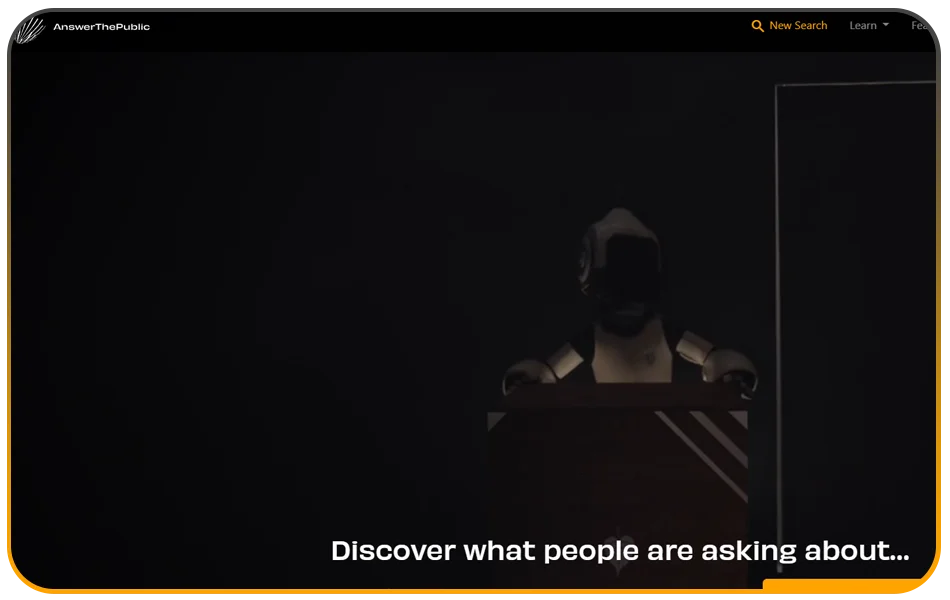 Marketing, social media and digital are always changing, that's what makes the industry so exciting! But that can also throw up some issues. As a marketer, it's vital that you are aware of every new trend and insight. Regularly checking in with a publication like marketing week is one of the social media tools that can help you to stay in the know, there's always really interesting articles detailing what's working and isn't working in the world of marketing. Personally, I have marketing week as my homepage when I open up my internet browser, this way I always see the latest and most important advancements that could dictate my work for that day.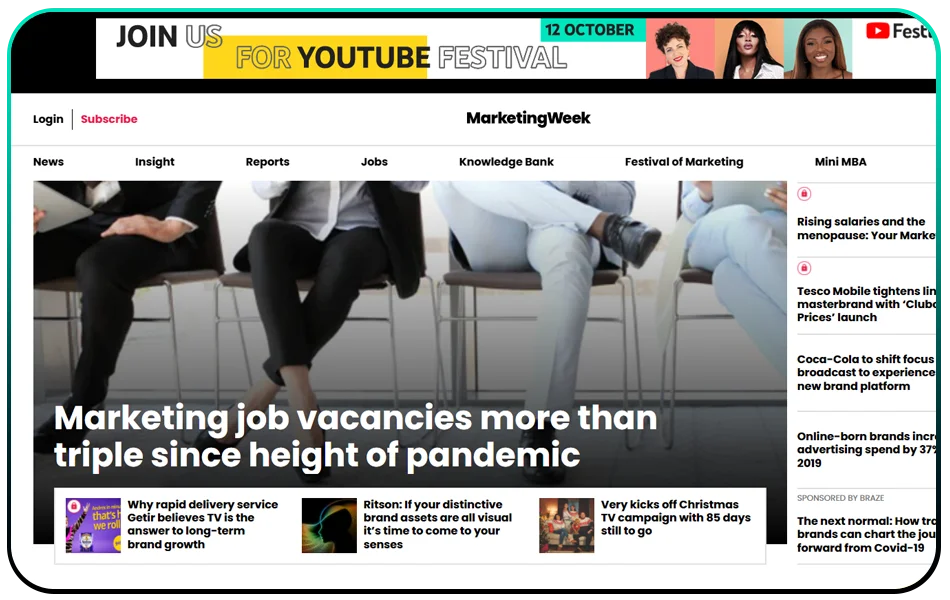 Conclusion
And there it is, ten of my favourite social media tools and techniques. As a marketer if you're just creating content for social media and some other lighter uses. The first four tools mentioned will be more than enough to create some highly professional-looking assets. If you ever get to a point where you feel that your creativity is being stifled by the limitations of these applications, then it's time to upgrade to something like Adobe Creative Cloud. CC can be intimidating at first but there are free tutorials everywhere to get the basics down and beyond that, practice makes perfect!
When you've created your beautiful professional-looking content, you've only fought half the battle. You need to get that content in front of your audience's eyes and using tools like Hootsuite and Klaviyo can make that much easier. These are just 10 of the tools I use regularly, there are many more and everyone has the favourites that work best for them. If you're just starting out, then you can't go wrong with these 10 social media tools but it's important to always be growing and looking out for that next great tool that's going to level up your brand success!
Happy Creating with The Top 10 Social Media Tools!