Video sharing websites provide users with the opportunity to host premium videos. If you are currently scouting for websites to distribute your content and share it with others, you are in for luck! There are multiple video sharing sites that provide interesting and engaging content for their audience. If you are into video sharing, you might have heard of MegaUpload, which was suddenly shut by the US authorities since it lost a lot of money on copyrighted material.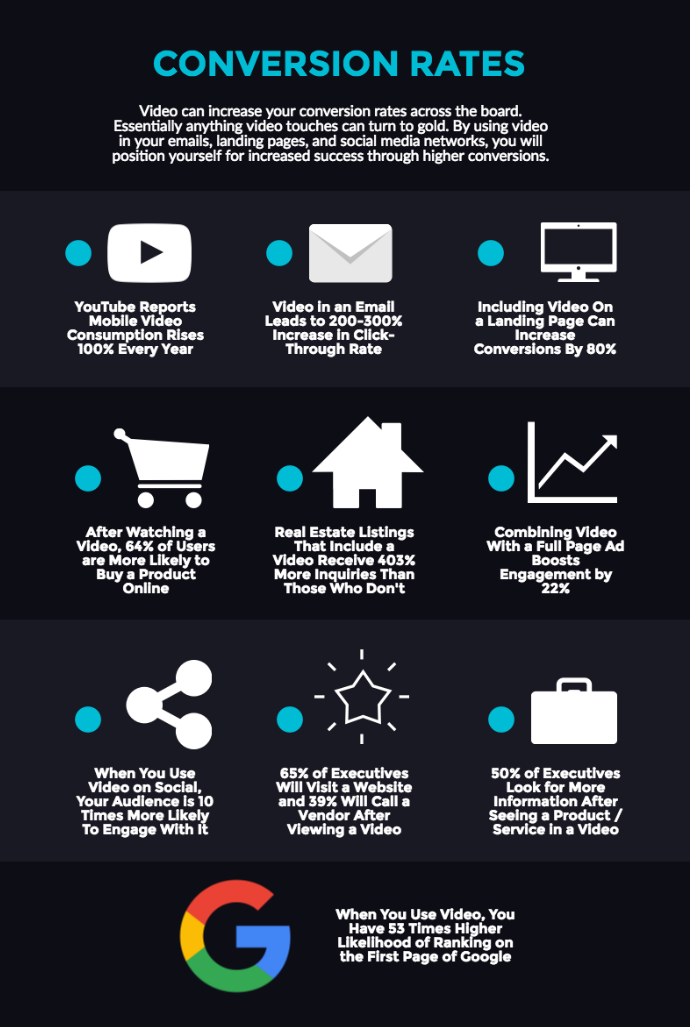 In your search for a good video sharing site you will realize that while some of the sites are highly popular, they often disappearing since they are either purchased by larger market players or infringe copyright laws and are declared illegal and shut down.
Given below is a comprehensively long list of the best video sharing sites available on the internet. Feel free to visit them all and choose the one that works best for you.
YouTube has to be the leading video sharing site and deserves the top spot in this list. YouTube is the world's largest video uploading site and was first developed by Jawed Karim and Steve Chen back in the February of 2005. The website was later bought by Google Inc in November 2006 for a whopping $1.64 billion. The video upload site now functions as a Google subsidiary with apps available for Android, iOS, Windows.
Google has integrated YouTube within the Google+ network and Chrome web browser. Users can now view videos from the site on these platforms as well. YouTube allows registered and unregistered users to watch the videos available on the platform. However, registered users can upload an unlimited number of videos, as long as they don't violate copyright laws.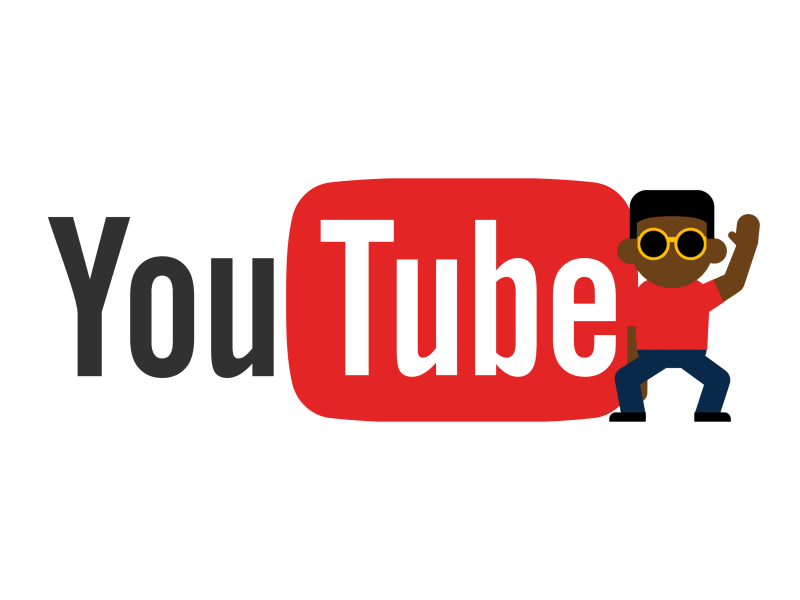 The application works on Adobe Flash Player and HTML5. It contains a variety of user-generated and corporate media videos. YouTube has such a wide reach that advertisers are now working on ads solely for the platform.
YouTube doesn't charge anything for registration, but you can earn from the advertisers via pay-per-click. The amount of money you earn on the number of ads viewed depends on the location of the viewer and the nature of the ads.
Netflix is slowly becoming a household name when it comes to video streaming. The application was developed by Reed Hastings and Marc Randolph back in 1997. The two had worked together for the software company, Pure. The founders had started Netflix as a streaming and video-on-demand online and DVD sales. By the first year, Hastings decided to remove DVD sales and focus on DVD rentals via mail. By 2007, Netflix had expanded its business to include streaming media. With Netflix, you can stream your favorite television series and movies anytime. It has become the world's leading television network with over 93.8 million members spanning over 190 countries.

Apart from streaming popular television shows and movies, Netflix entered the production industry in 2013 with its original series House of Cards. Netflix Original has now taken a new identity, and each of their original shows is highly popular. Statistics show that Netflix released around 126 original series and movies since 2016.
Netflix doesn't allow viewers to upload their videos, but you can register on the application to enjoy uninterrupted streaming. Registration fees differ between countries and the nature of the content you want to access.
Dailymotion is one of the most popular video submission sites. Olivier Poitrey and Benjamin Bejbaum started Dailymotion in March 2005. Although the application was originally a French video sharing and hosting service, it is now available in 34 different languages. When it first started, Dailymotion would allow the users to upload and share videos on their platform. With time, they diversified to include options to add friends, subscribe to different channels, and recommend videos for others.

Dailymotion allows registered users to upload videos and share it. The uploaded videos would get converted to the VP6 format, while the audio files would be encoded as MP3 files in 96 kbit/s. Dailymotion has expanded their business to include a kids channel called Dailymotion Kids that caters primarily to children. The channel includes a parental control option.
Recently Dailymotion had started the Dailymotion Mass Uploaded based on Adobe AIR technology that allows the users to upload multiple videos simultaneously.
Dailymotion doesn't charge for registration.
Yahoo! View is a video on demand application started by Yahoo! the application works with Hulu and allows the users to view contents from ABC, NBC and Fox networks in the US. Yahoo! View was initially started as Yahoo! Video where users could upload and share videos, but later this feature was scrapped off.

Yahoo! View was re-launched in 2011 as Yahoo! Screen with special emphasis on original content. Following much criticism of the original content, Yahoo! Screen was stopped, and they passed on their subscription to Hulu.
Vine was launched by Dom Hofmann, Colin Kroll, and Rus Yusupov in 2012 and was immediately bought by Twitter. The application allowed the users to upload six second long videos and this content could be viewed on social networking sites like Facebook and Twitter. Users could also browse through the videos uploaded by other users. Following the footsteps of Dailymotion, Vine came up Vine Kids that was designed for children.

Vine was discontinued by Twitter and was renamed to Vine Camera in 2016, which allowed users to take six-second-long videos and upload them on Twitter or the application. The application didn't see many takers on the Android and iOS store. Users can now only view the existing videos, but there have been some technical problems in accessing some of the archive servers.
Ustream is a video sharing site founded in 2007. The video sharing site was taken over by IBM in 2016 and forms a part of their Cloud Video Service. Ustream powers internal meetings, press conferences, and on-demand videos for all its users. Ustream has over 80 million users. Apart from video submission, Ustream includes Ustream Align that helps secure internal video communications for the employees. The secure platform allows the employees to carry out broadcasting and marketing strategies without any fear of them being leaked to outsiders.

Ustream counts Facebook, NASA, Nike, Discovery Communications and Samsung.
Vube is a video sharing site that enables budding artists to share their videos. It helped artists build a community and garner likes and followers. Vube organized monthly contests where videos with a high number of likes and comments would be rewarded. However, Vube went out of business since they had copyright issues. They had frozen use accounts and videos on their portal since they had recorded covers of popular bands, which went against Vube's copyright laws.

Vimeo is a video sharing site, but what makes it different from the other free video upload sites is that it was the first one to introduce high-definition videos. Vimeo was launched in 2004 by Zach Klein and Jake Lodwick. Video enjoyed good traffic, following YouTube and Facebook.

Vimeo has free registration where users would initially get a free space of 20MB disk space. The users could pay a nominal fee and access additional space. Space was increased to 30 MB and by 2007, it had increased to 500 MB. As of today, users can pay a fee of $60 and get additional space of at least 5GB along with 2.5 hours of 720p video play.
Live Leak was founded by Hayden Hewitt in 2006. The London-based company has a section where users can post their videos about different topics. Among all the video upload sites, Live Leak is one site that allowed users to upload videos on politics, clips from war and political debates, and different world events. The app tries to combine the power of citizen journalism to give importance to crucial incidents around the world. The video sharing site is known for starting many a controversy. Rumor has it that it was Live Leak that had released footage of Saddam Hussein's execution.

Live Leak content can be graphic in nature since they deal with war footages and other political clashes. The members can readily share and comment on the videos uploaded on the site, and the site is known for heated debates pertaining to the different contents.
Flickr is a video and image hosting website that was founded in 2004 by Ludicrop. The same was purchased by Yahoo! in 2005. Flickr allows users to share and embed photos and videos and create an online community. Flickr is also widely used by photo researchers and bloggers for their posts.
Individuals do not need an account to access the videos and photos uploaded to Flickr, but one needs to register on Flickr to upload content on Flickr.

Flickr offers three types of user accounts, one of which is free and includes 1TB space with a limit of 250MB per photo and a maximum of 3 minutes for each video. The Ad-Free option allows subscribers to avoid ads by paying an annual fee. The Double account includes the benefits of Ad-Free account along with a 2 TB space.
TinyPic is a photo and video sharing site started by Photobucket.com. The application allows users to upload, share and link photos and videos on the internet. TinyPic decides which photos and videos have better reach on the internet and delete the ones that aren't accessed frequently from their servers. TinyPic has seen much criticism because of its tendency to delete images and photos without prior warnings.
One doesn't need to register on the site to start accessing the service for accessing or uploading the files.
Break
Break is a video and photo sharing site that is known for its hilarious videos and images. The application was founded in 1998 and was later bought by TMFT Enterprises. In 2007, the application started a video streaming series that was available on their website. Break purchased the PC-game hosting company, Filefront.

One doesn't have to be a registered member to share and enjoy Break videos on Facebook, Twitter, and Google+.
Twitch was first developed by Justin.tv in 2011 and then purchased by Amazon. Twitch is a video sharing site that focuses on games. You can get real time videos from new games. Video shows from the gaming world are also available on the Twitch platform. It also offers real-time coverage of different gaming tournaments.

You can access Twitch from gaming consoles like PlayStations 4, Xbox 360 and Xbox One.
Vidivod is a Turkish video sharing application that now has an English version. You can click on to their different categories and access a large number of videos uploaded to them. Vidivodo deals with different categories and hence some of the video content is explicit and not suitable for children.

The site seems to enjoy a great number of visitors and is slowly gathering users from around the world.
Smugmug is a photo and video sharing site founded by the father-son duo Chris and Don MacAskill in 2002. The application supports social media posting so that users can share content from Smugmug.com to different social media sites like Facebook and Twitter.

The MacAskill wanted to create a service that would cater to budding photographers. They allow photographers to add watermarks to their photos to prevent copyright issues and also help them sell their photos and videos online with their pricing through the Smugmug interface.
TV
TV.com is a website that shows TV shows online. Users can submit their choice of television shows for the site to review. The application also developed relay functionality for their television shows. Since CBS Interface owns it, the site covers shows broadcasted by CBS in the USA, UK, Australia, New Zealand, Japan, Ireland and Canada.

The website offers information on the television shows, including cast and crew listing and description of the different episodes. There are guides like actor bios and trivia. Users can participate to add to the available information and earn points.
All information on the platform is user generated, and they can edit and change the information as and when they feel like it.
Viewster.com founded by Kia Henniges and Jorg Boksberger is an on-demand internet streaming sites. Viewster users can watch television series and movies on the website. The website has licensed over 12,000 movie titles and a broad range of series. The number of these differs from country to country.

Viewester can be accessed on the internet, via mobile app and is also available in gaming consoles like Xbox 360, where users can download it from the Xbox Live Marketplace.
Wistia is an online video hosting and sharing site that was founded in 2006 by Brendan Schwartz and Chris Savage. The aim of the website was to help budding filmmakers collaborate.

Wistia offers video hosting to different businesses apart from personal use. The Wistia interface also allowed the users to customize the videos.
Sproutvideo is a video hosting company that works for the corporate world. They offer secure handling of videos. They offer a different level of securities for each video and the users can choose with whom they want to share the information uploaded on their profile.

Sproutvideo offers free 14 days trial, following which the users will have to subscribe to their service in order to continue enjoying the benefits for the same.
Myspace isn't just a video sharing site. It is a social media site that allows you to make friends and then share your blog posts, videos, and images with them. Myspace had enjoyed a lot of popularity before Facebook picked up. It surpassed Google as the most visited website.
With time Myspace might have seen a drop in registration, but it still holds a strong influence on popular culture and went on to create gaming platforms like RockYou and Zynga.

Developers had promised a new design for Myspace to make it more accessible on mobile, but there hasn't been any further update on this.
Metacafe is a video-sharing company that focuses on short video clips relating to television, movies, games, sports, and music. Metacafe doesn't function at present, but it resembled YouTube and Dailymotion when it was live on the internet. Metacafe had enjoyed a large number of users before it ceased to exist.

Users could register for free on the website and upload and share their videos.
Wrapping Up!
You are sure to find a video sharing site that meets your need and budget from the long and extensive list provided. Each of them is similar and unique in its ways. See for yourself which one suits your purpose best and go for it!
Feel free to add your suggestions in the comment below!