As Digital Marketing continues to grow, so does the quality and the presentation of content. Visual marketing will entirely dominate 2017 as people tend to look for visually appealing content rather than reading a plain block of texts.
So, in order to engage people, we must take care of visual elements in the content we provide. And the first step towards spicing up your content starts with adding relevant images because – "A picture is worth a thousand words."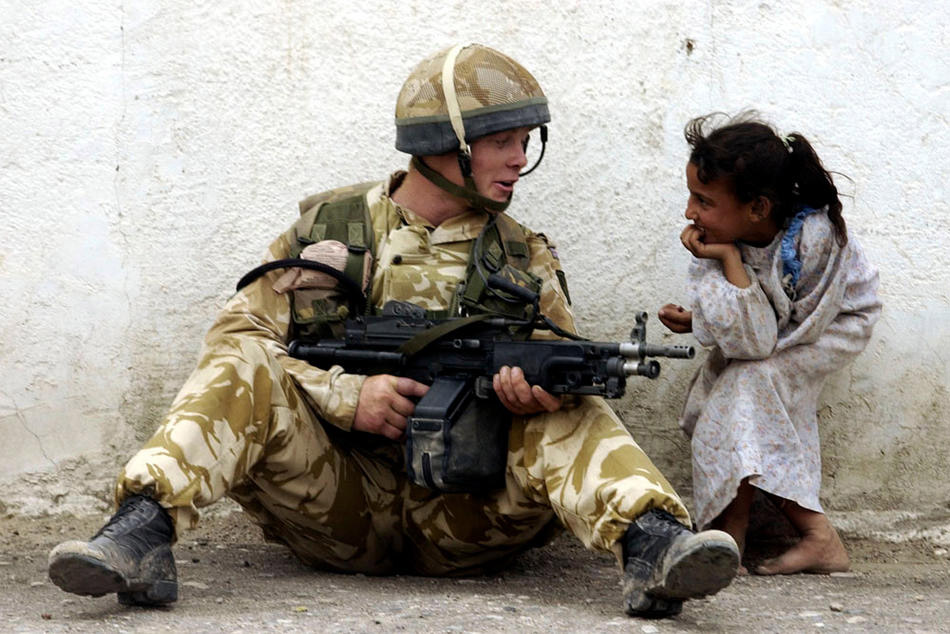 You might have noticed the featured image of this post before even reading the headline. We, bloggers, use featured image in the context of the topic of the article and to make the article attract the attention of a casual surfer. This in return makes a marked difference in how the content we provide is consumed by the masses.
When dealing with images online, always ensure that you read the Terms of Service and Licensing rules of the websites before collecting them for your own purpose.
I will not discuss the licensing part as this post is solely dedicated to websites that provide royalty free images. These are my personal favorite sources for image aggregation.
So, without further ado and in no particular order here they are:
A Creative-Common Zero site that offers over 500,000 images that you can incorporate into your personal and professional use for free. They offer great resources such as Images, vectors, illustrations. As they have no commercial use of restrictions, you can download, change and use them in any way you want.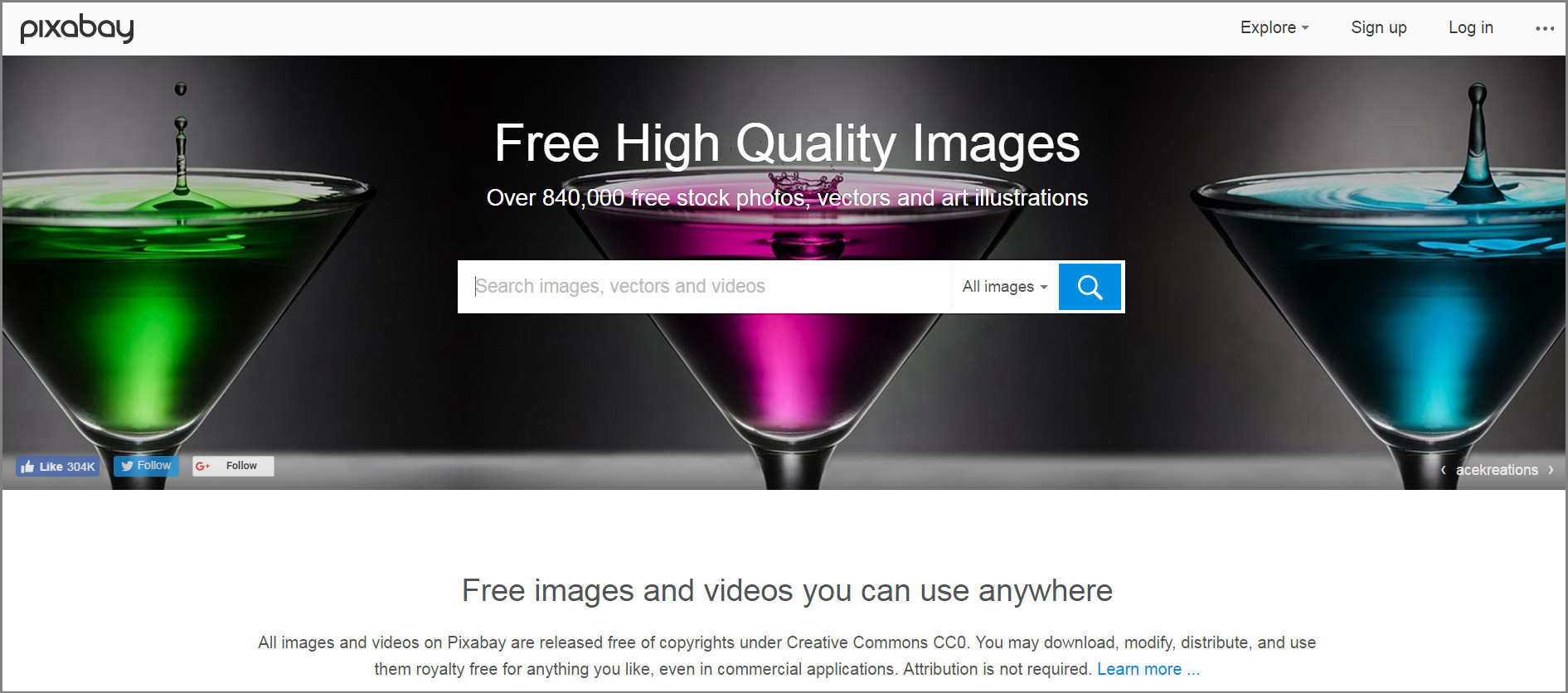 Freepik has a huge database of royalty-free images licensed under Creative Common CC0. So, whenever I'm in a rush to download relevant images for my article, the Freepik comes to my rescue. You just need to put the term in the search box, and Freepik will show you all relevant results, which you can download in a different size. Apart from images, you get vectors, icons, illusions, templates, and a lot more under this platform.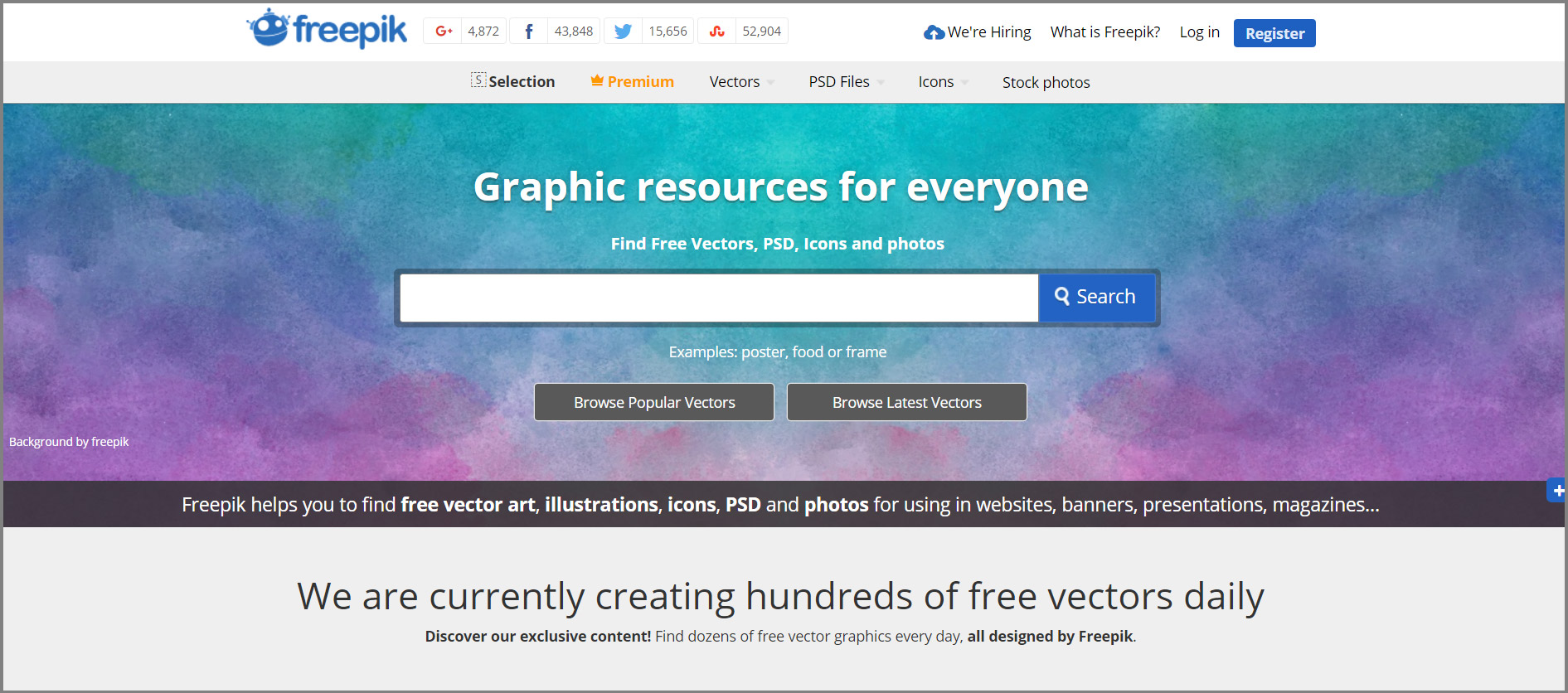 Unsplash offers a vast array of free images in high quality for free. All images are licensed under Creative Common CC0 that simply means that you can download, edit and use for personal and professional purpose without asking for permission of giving credits. They offer quality images snapped from different angles that make images simply breathtaking.
Gratisography is owned by the photographer Ryan McGuire. The images that you find on the site are photographed by Ryan himself and are free from copyright restrictions. You can find pictures categorized into animals, nature, objects, people, urban and whimsical. All pictures are of high-resolution you can use for your personal or commercial projects.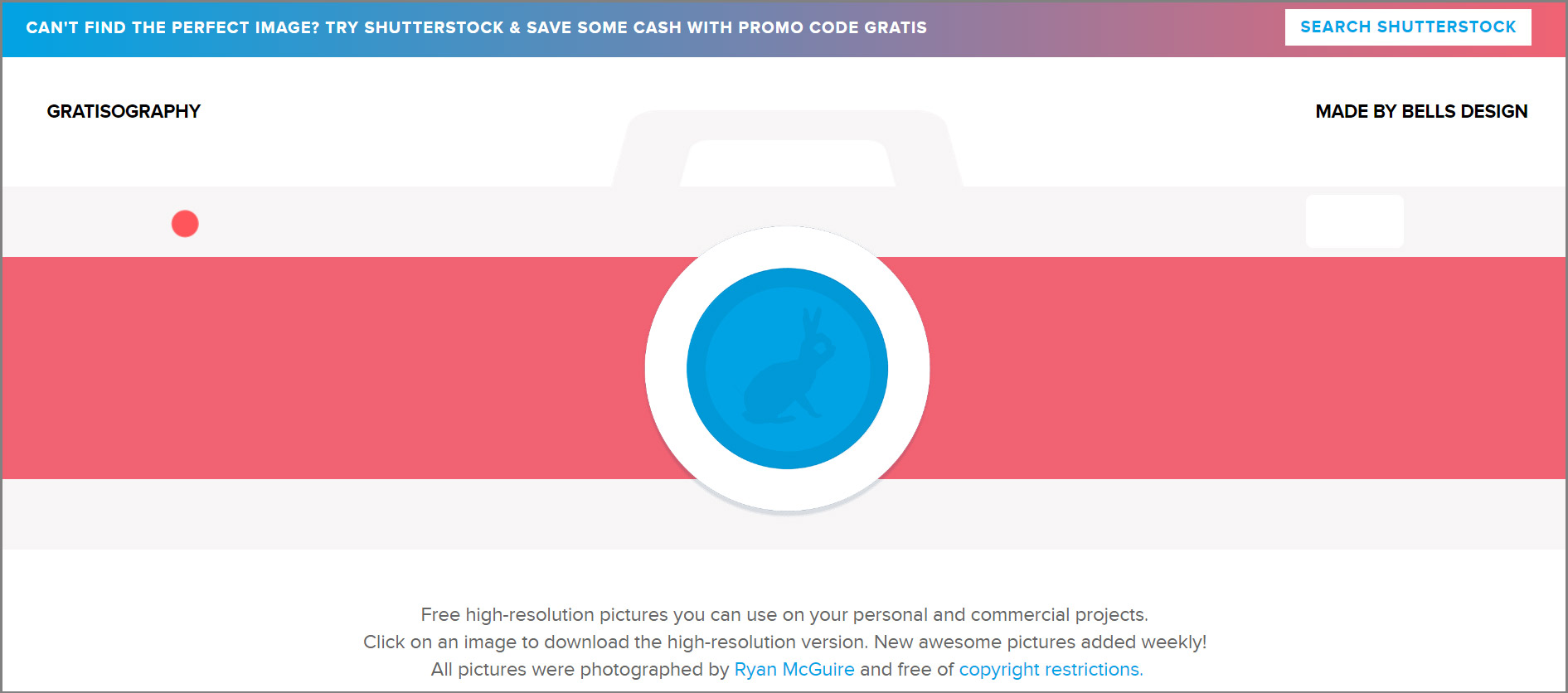 Well, you can take a look at his quirky panache by looking at this snap!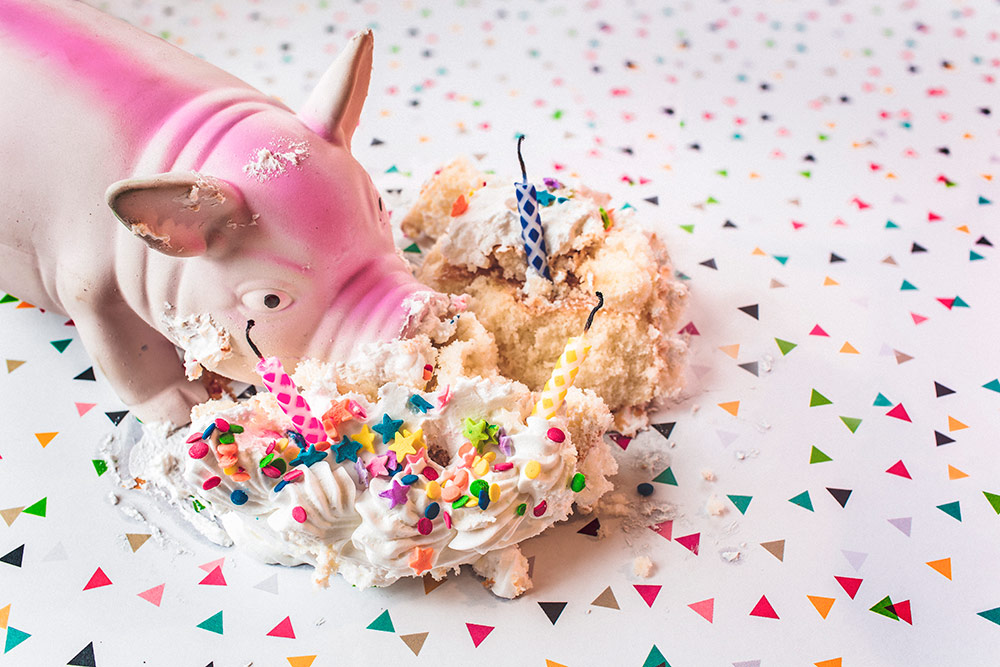 IM Free offers a vast assortment of free pictures from around the globe. Their collection includes web templates, people, business, icons, technology, health, food & drinks, sports & fitness, education fashion, beauty, inspiration, black& white, and a lot more. Its button-maker feature makes it unique to stand out from other sites. You can easily create and design a button and implement it in your web pages. Just copy the CSS code at the end of the process and paste it into your page.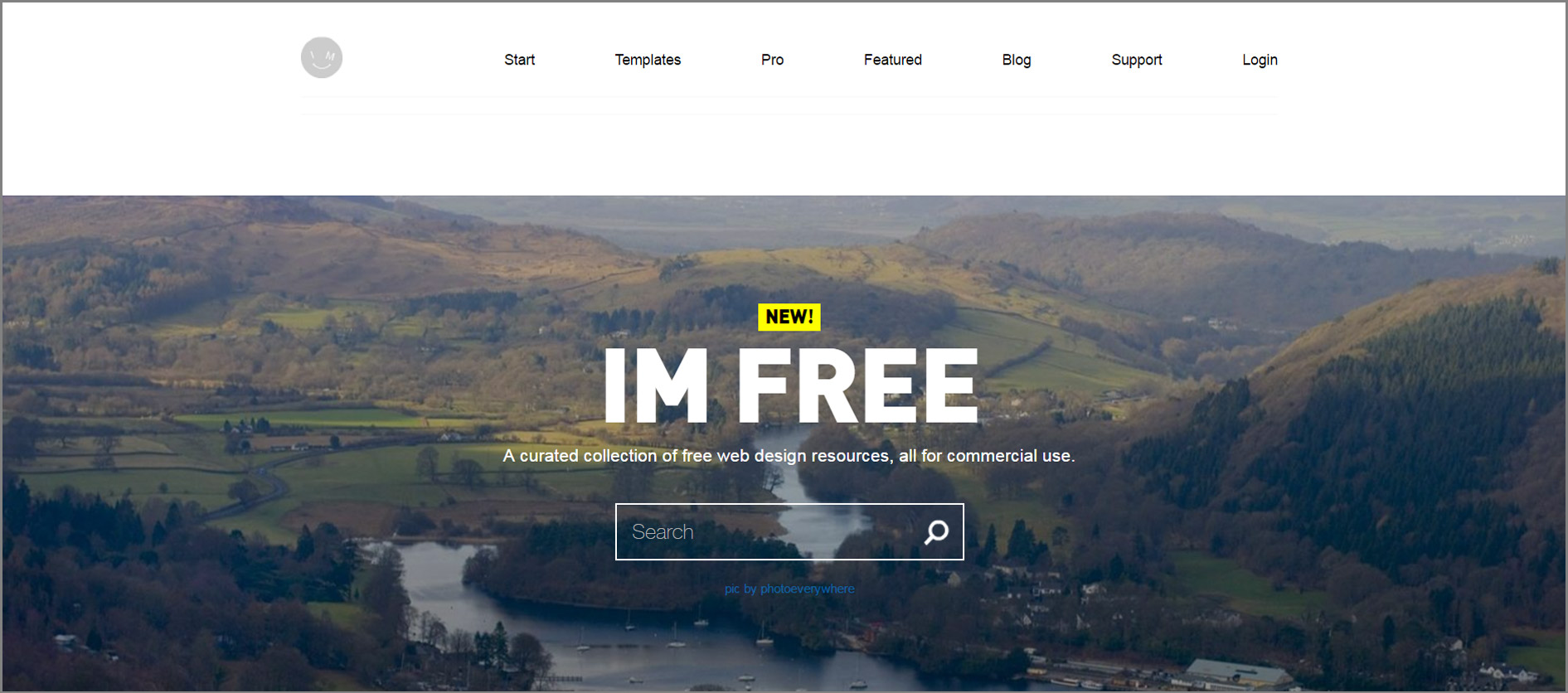 Picography is one of my favorite websites to search and download free images for websites. All photos are licensed under Creative Common CC0. It has an amazing collection of pictures including premium ones where you can purchase brand new collections every month at $15 per month or 120 per year. If you are a photographer, you can submit your photos and showcase your portfolio on Picography as it provides an open platform and if they approve, they will showcase your name and a portfolio link.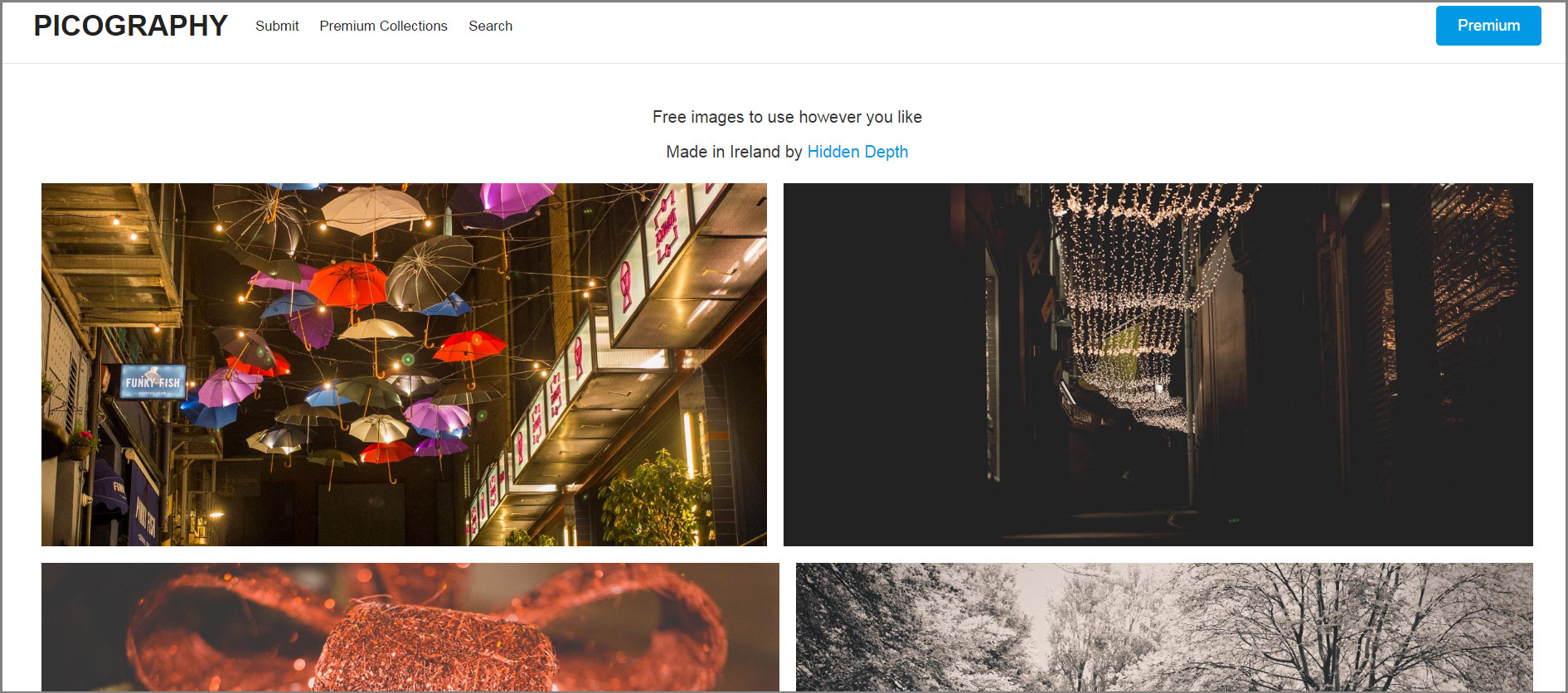 Negative Space
Negative Space keeps its users updated with the new stocks of images every week, and all of them are royalty and attribution free. You can sort out free images by their category (including abstract, architecture, street, work, landscapes, etc.), color, and copy space position.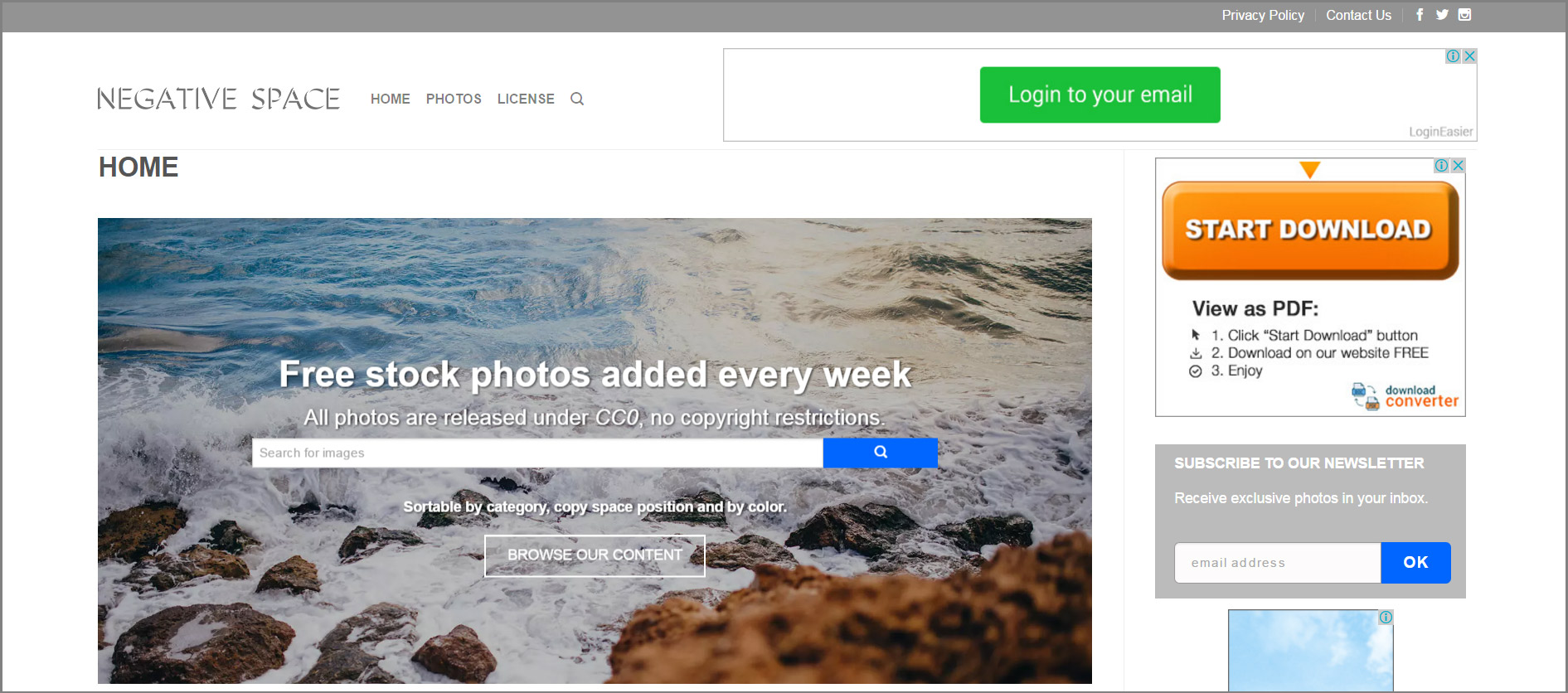 Freestock offers really high-resolution image that you can use in the form you want to. All images are released under creative common cc0. You might need to reduce the size of an image before use because every image is uploaded in its original size.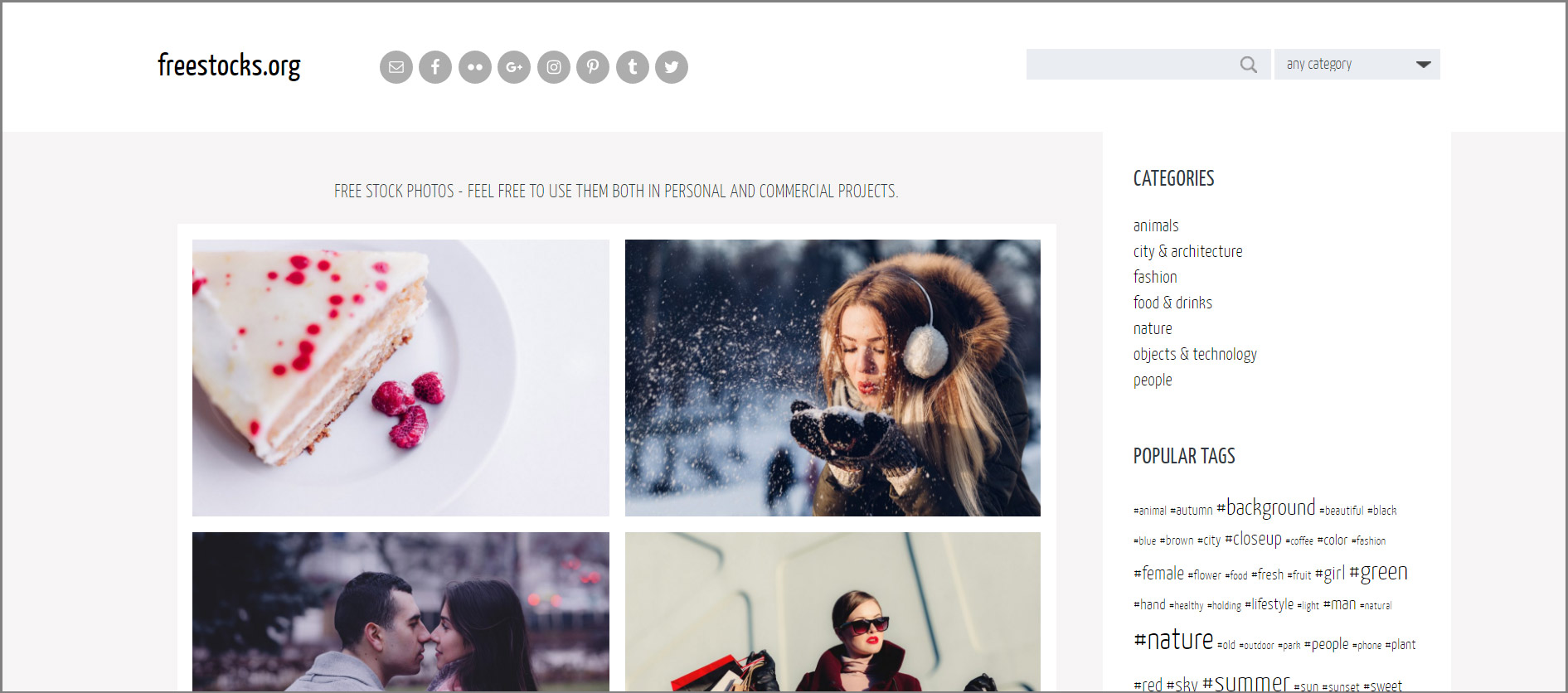 MM Stock is an array of high-resolution images by Jeffrey Betts. You will mostly find pictures of flowers as Jeffrey is fond of these beauties as they full of colors and life. I like to view images in a grid layout, but you can use it as it is.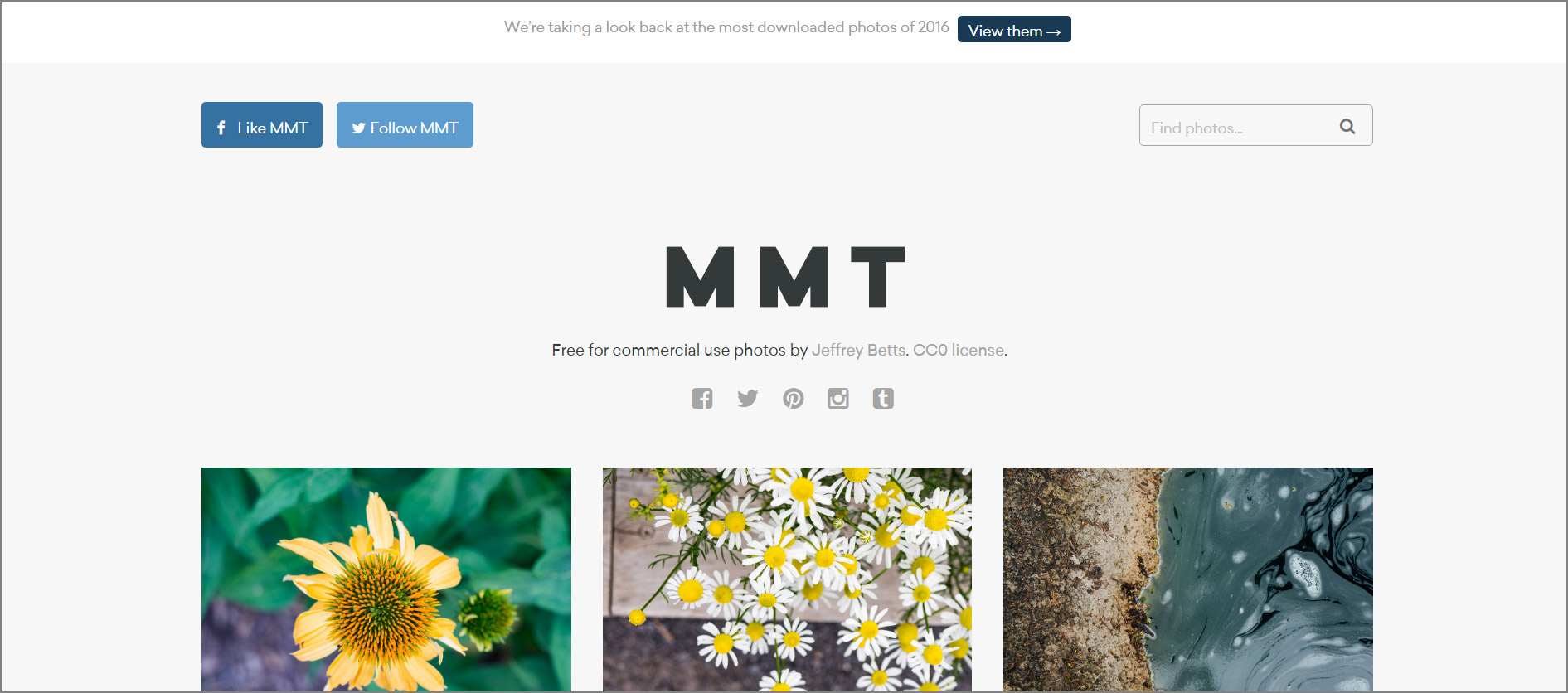 SkitterPhoto offers a wide collection of free royalty-free images ranging from flora and fauna, landscapes, urban, low light, and a lot more. All of them are licensed under Creative Common CC0. The images can be used for any purpose of your choice. Pictures are authentic and are owned by SkitterPhoto itself. Attribution is not necessary, but they appreciate it if you do. They also provide an open platform to submit your photo to showcase your talent in photography. For more information, please visit the website.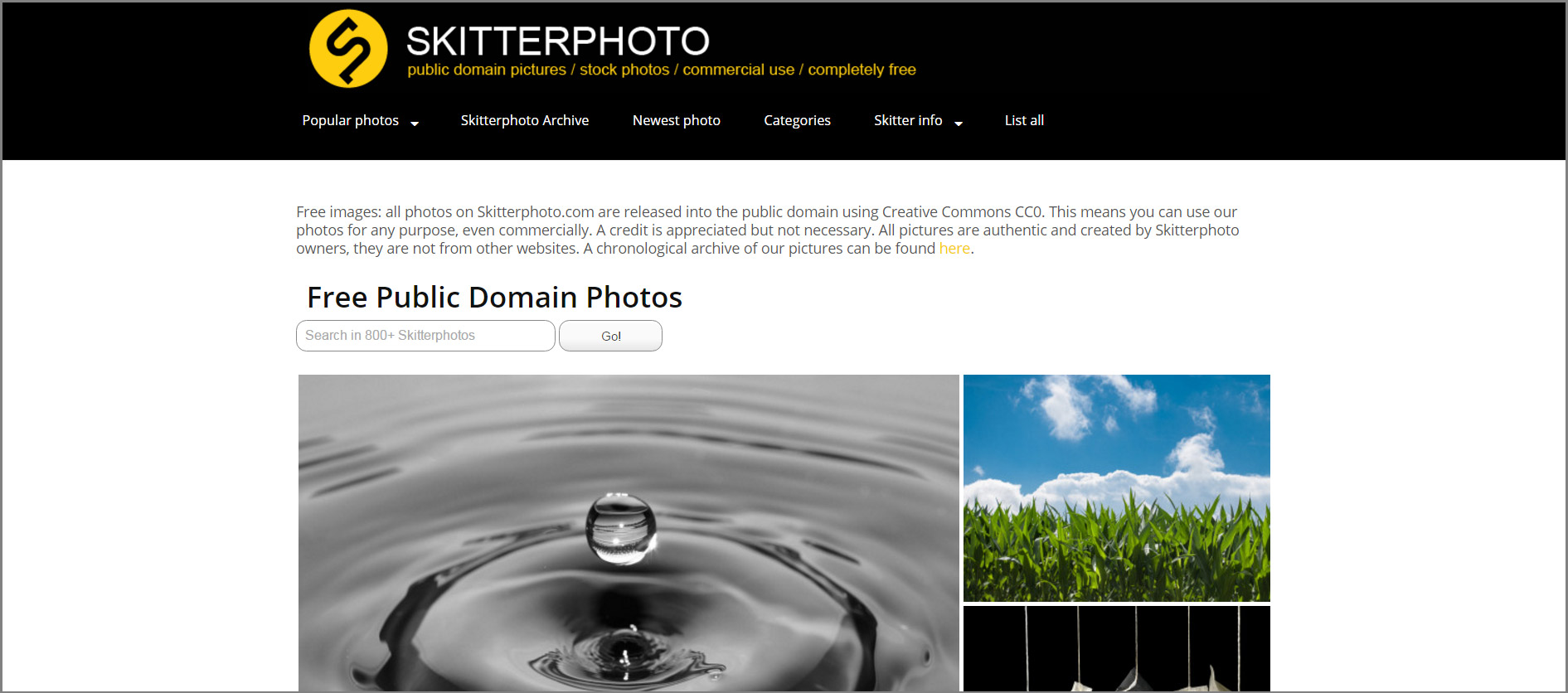 If you are looking for a people picture with a white background for your business, then look no further. Stockvault provides over 40,000 stock images including amazing textures, 3D renders, constructions, people, object seasonal and much more. No login detail is required to download their resources, which is a plus point of this site. You can also upload photos and share with the community over 90,000 designers and photographers and can make money by sharing your pictures. I admit it's a well-designed platform for photo junkies.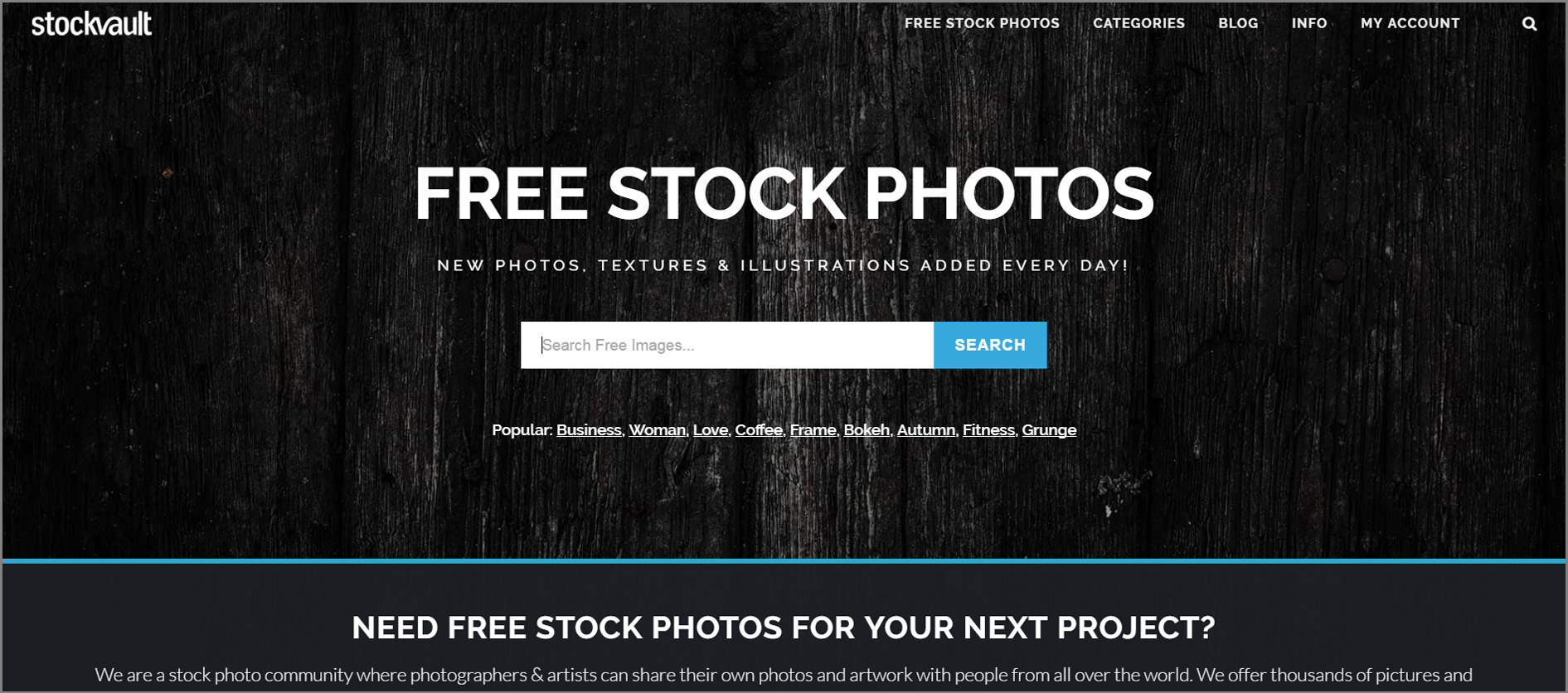 Free Stock Photos. Use in Any Way, Anywhere, Anytime.
This is what the site claims. It was a venture started by AJ Montpetit. With a huge stash of free stock images, this website releases images under Creative Common CC0 where no attribution is required. (Credit is always appreciated if given J). Images are categorized into animals, people, sculpture, city life, family, boats, coffee and so on.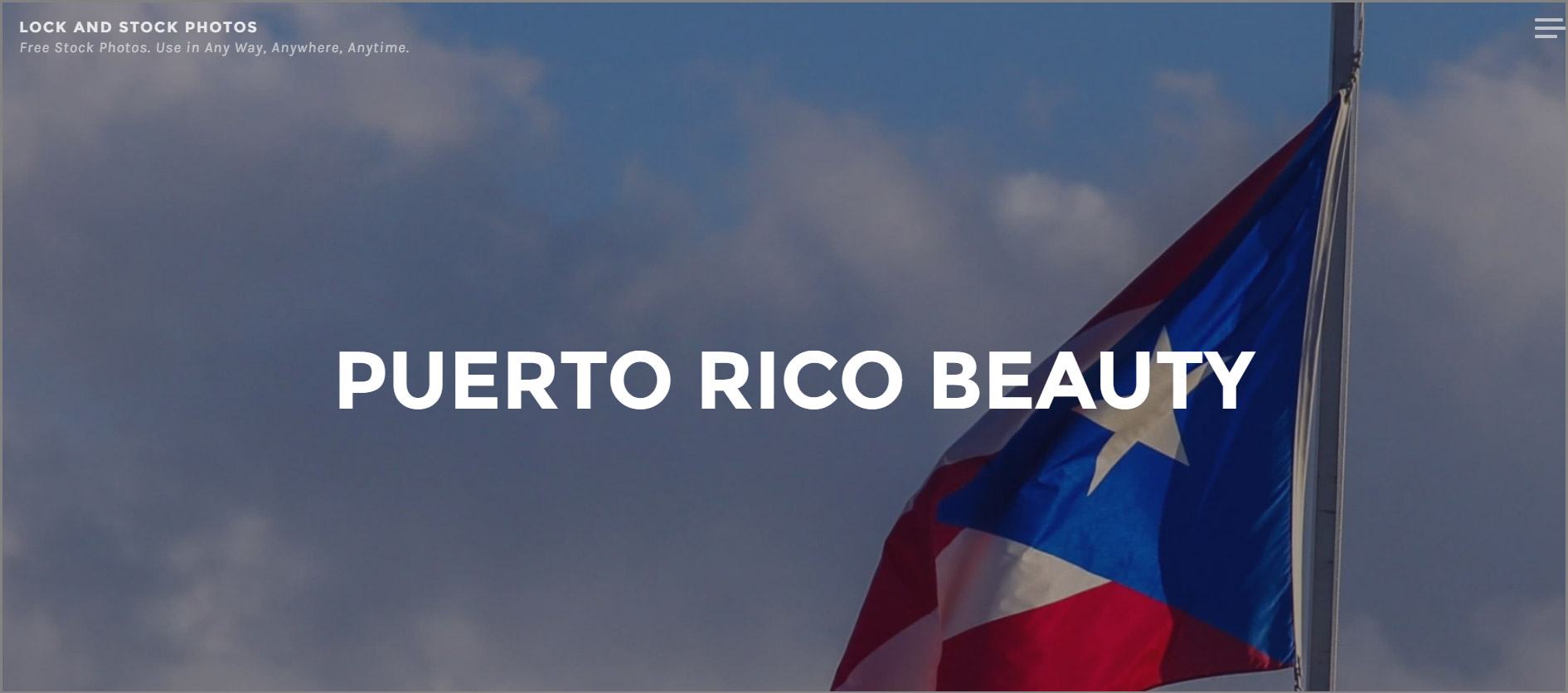 Kaboompics offers a wide variety of high-quality royalty-free photos that can be used for the purpose of your choice.  They provide images of abstract, fashion, architecture, nature, food and drinks. You can search an image by typing keywords, tags or categories.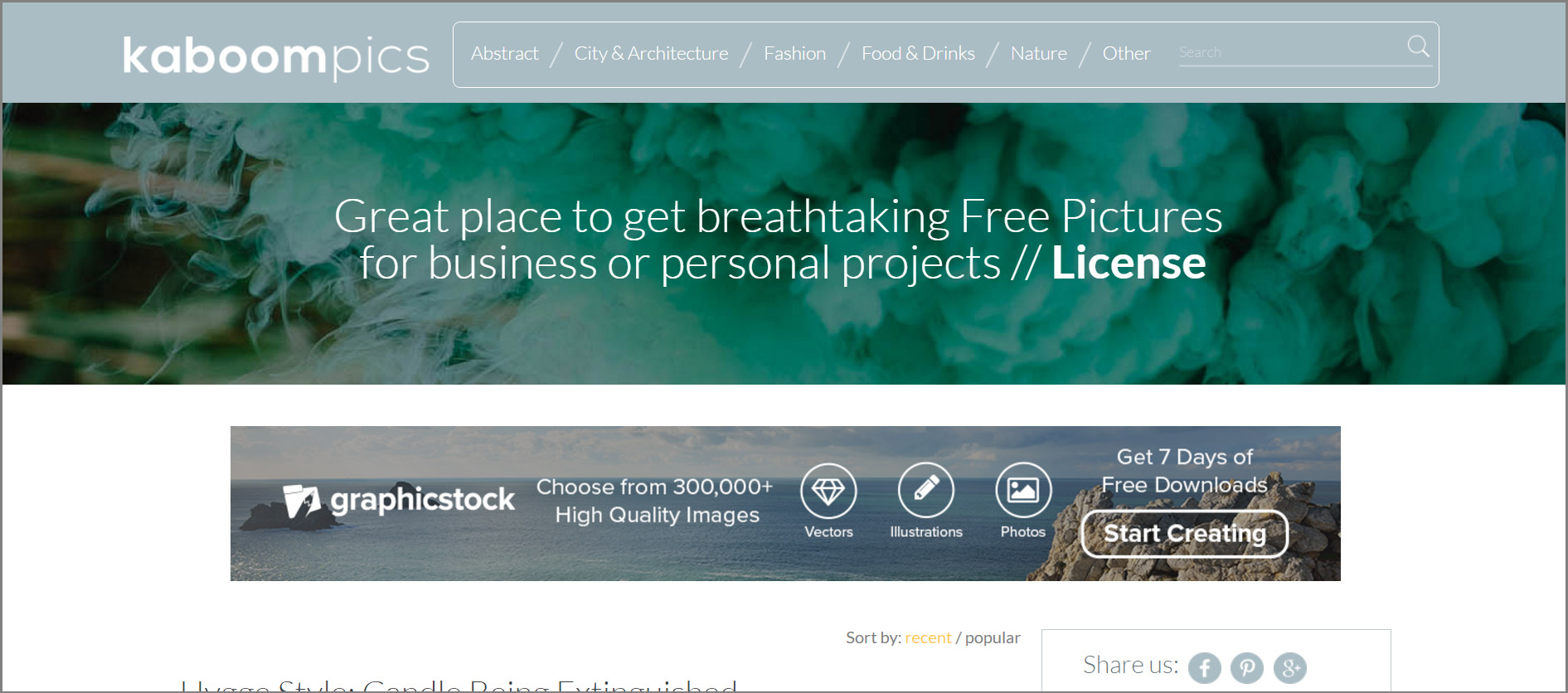 Pexels offers high-definition free stock photos under the CC0 license. They provide a wide variety of images to choose from and allow us to use them commercially. Their upload section lets you submit your own photographs if you have a passion for photography. Pexels also offers a range of video clips mostly based on animals for fun. You can download and share them with your friends anytime.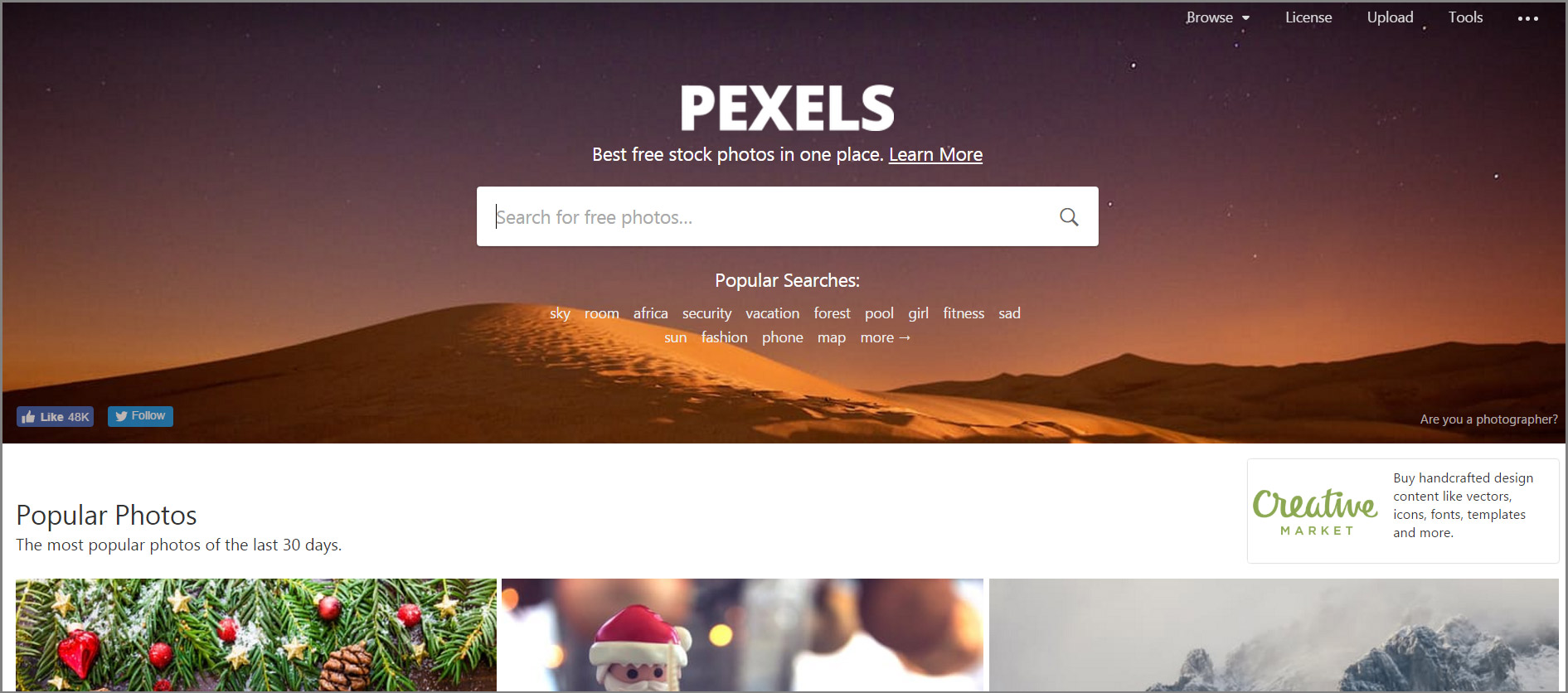 Life of Pix offers a huge collection of copyright-free stock-free images of high resolution. They keep their site updated with new pictures every week. You can discover a fine collection of images under the features section. Life of Pix also nominates its photographers as the Photographer of the Week and highlights the top 10 photographies on its website and social networks.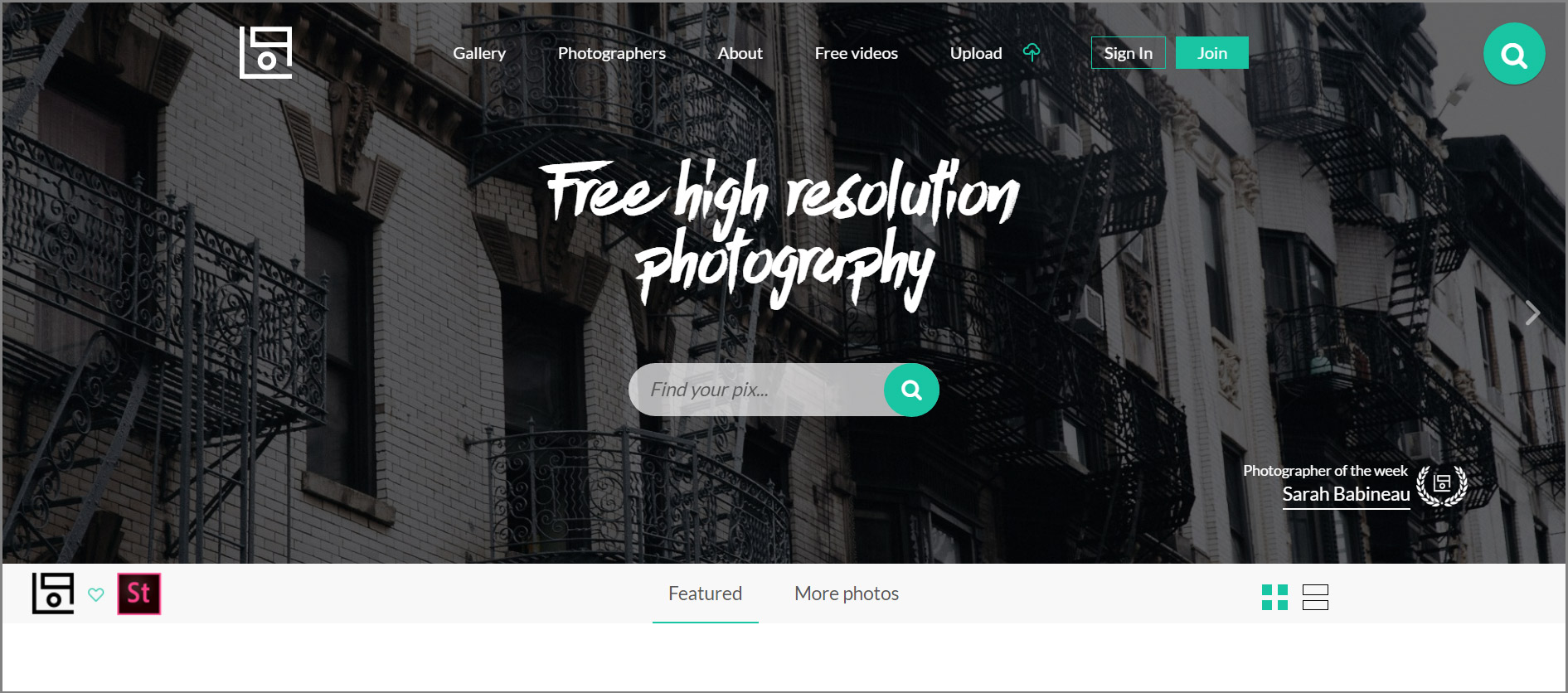 StockSnap offers mesmerizing photos of high resolution. You can sort the images by date, trending, no. of views, no, of downloads and the all-time favorites. It also provides an easy-to-use Graphic Editor – Snappa to modify images according to your choice but the editor has no free plans except for 7 days of a free trial. StockSnap keeps adding hundreds of photos on a daily basis, and all photos are free from copyright restriction.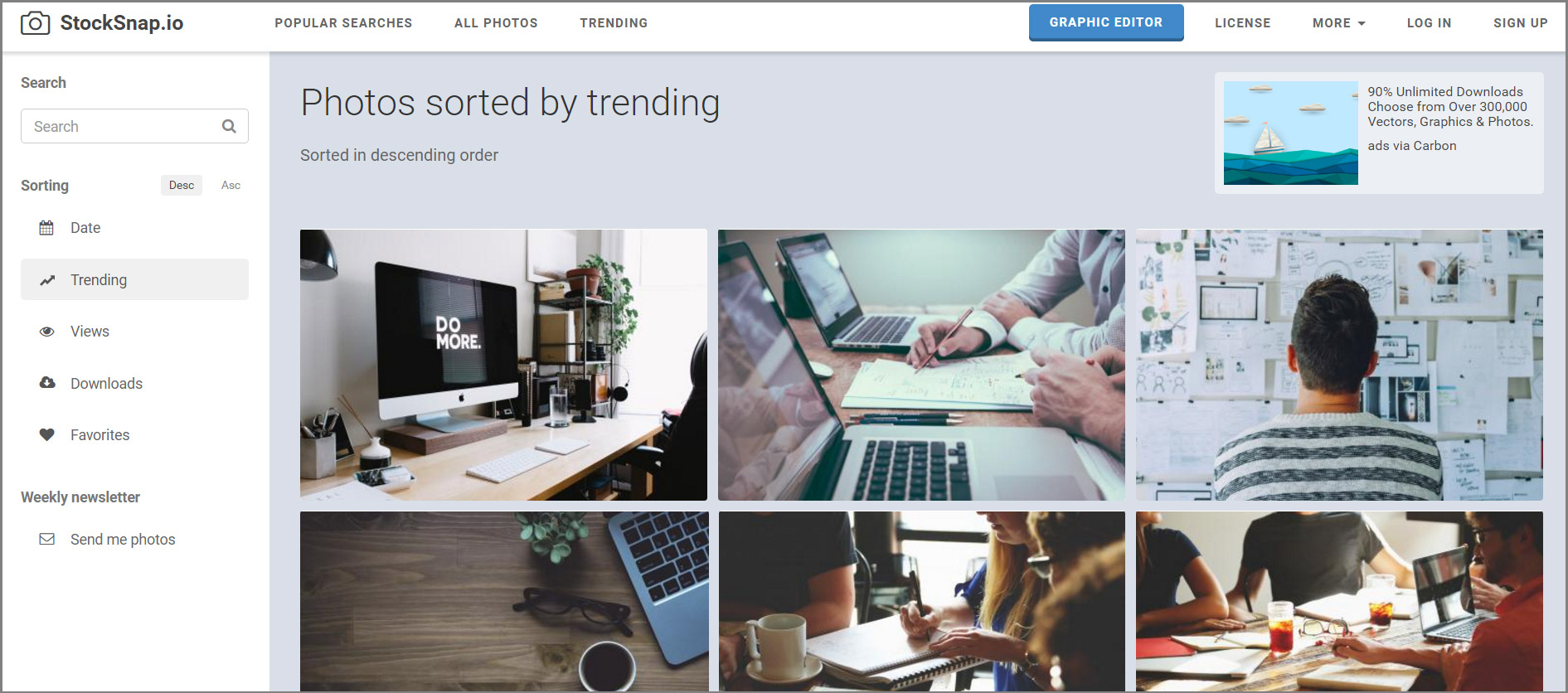 This site offers both free and premium stock photos. It has a huge collection of photos that you can filter by free photos, and the free ones are released under CC0, i.e., no attribution is required but is appreciated if given.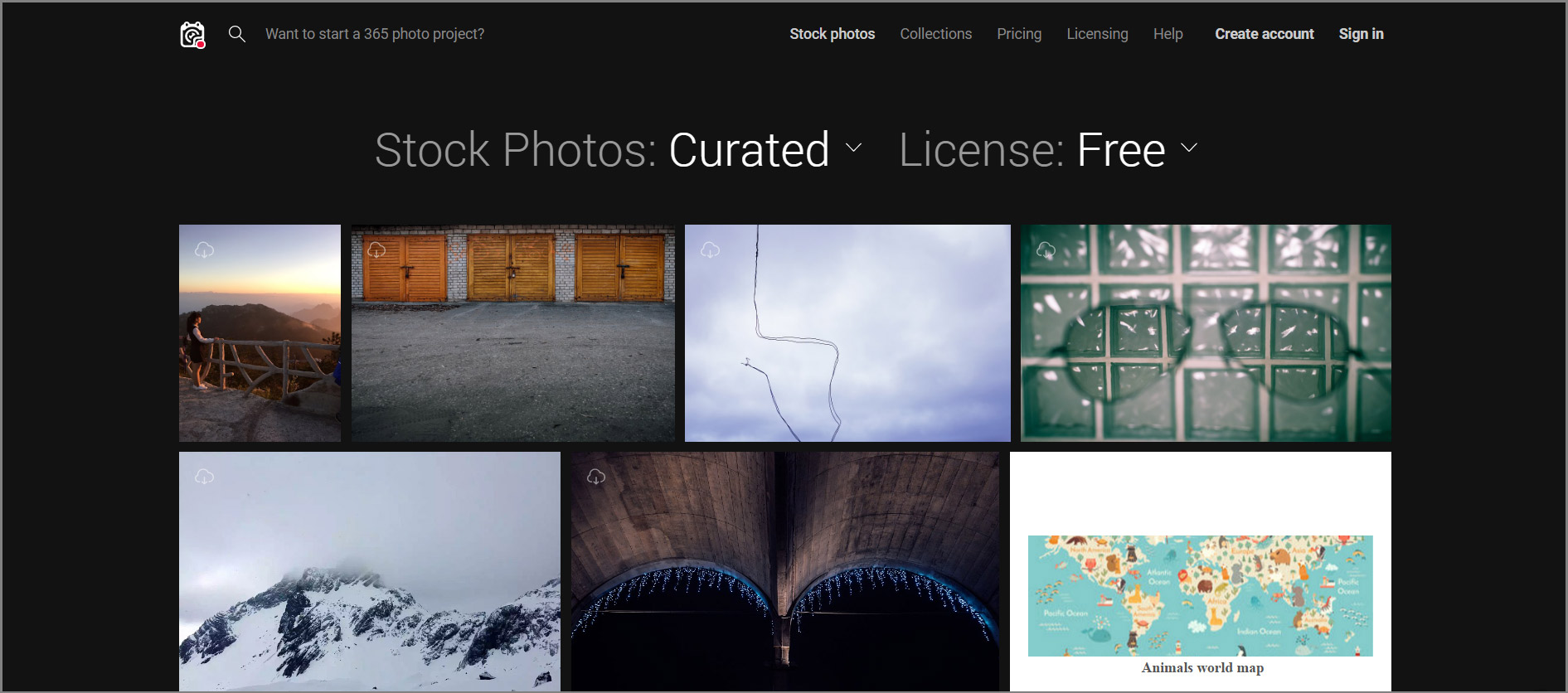 Splitshire
Splitshire is created by Web Designer Nanescu to give life to the photographs that may go into oblivion without any use. It offers an assortment of stock-free photos and free videos released under CC0. The photos are categorized into abstract, cinemograph, automotive, technology, wedding, interiors. Still, life, mock-up bokeh, and a lot more. The website has over 2.000,000 downloads, and over 6,000,000 page views and also been live on Huffington, CNN posts as well as reputed magazines and covers.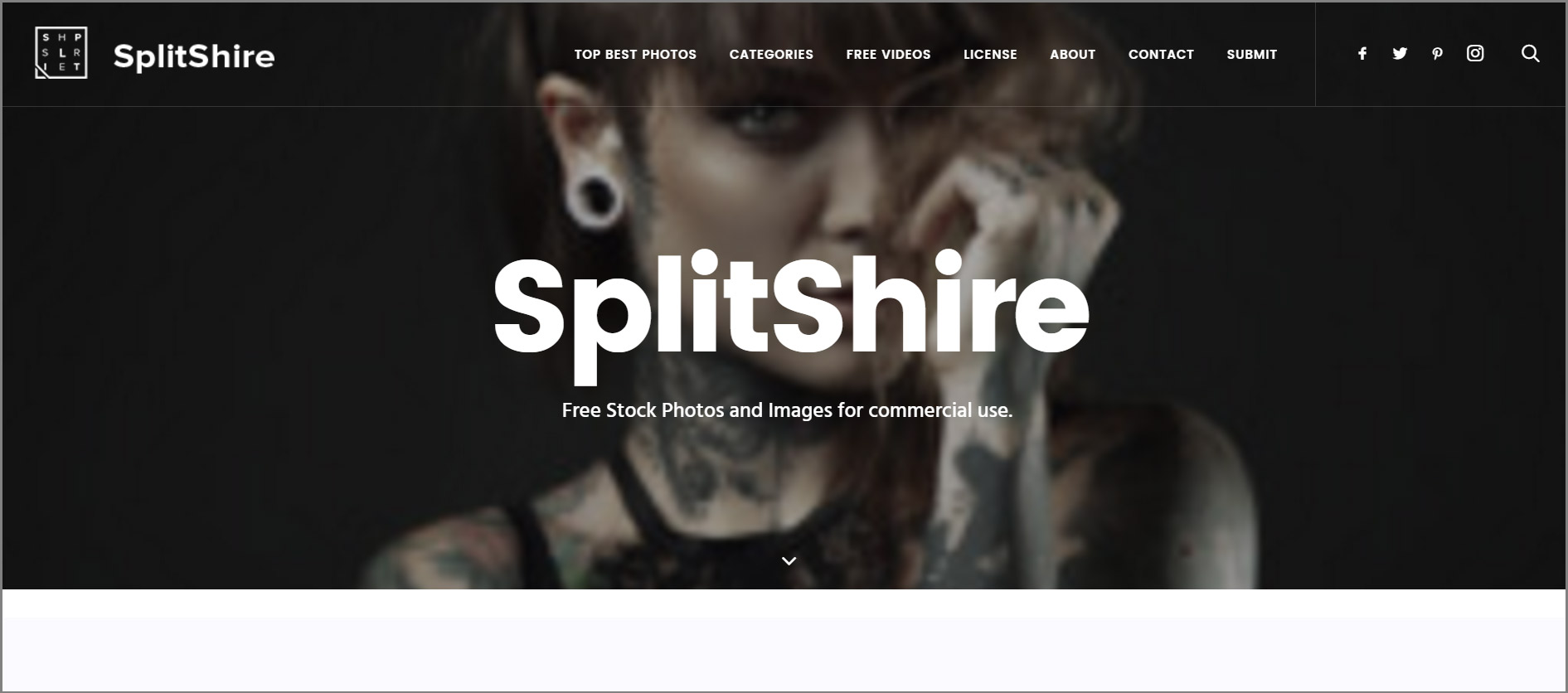 Formerly known as Stock.XCHNG, Freeimages has now over 400,000 free stock images contributed by thousands of photographers. Since the site was acquired by Getty Images in 2014 and thus renamed Freeimages and the former URL redirects to the new URL. You can browse by keywords, tags, free photos, and premium photos and also upload a photo if you want.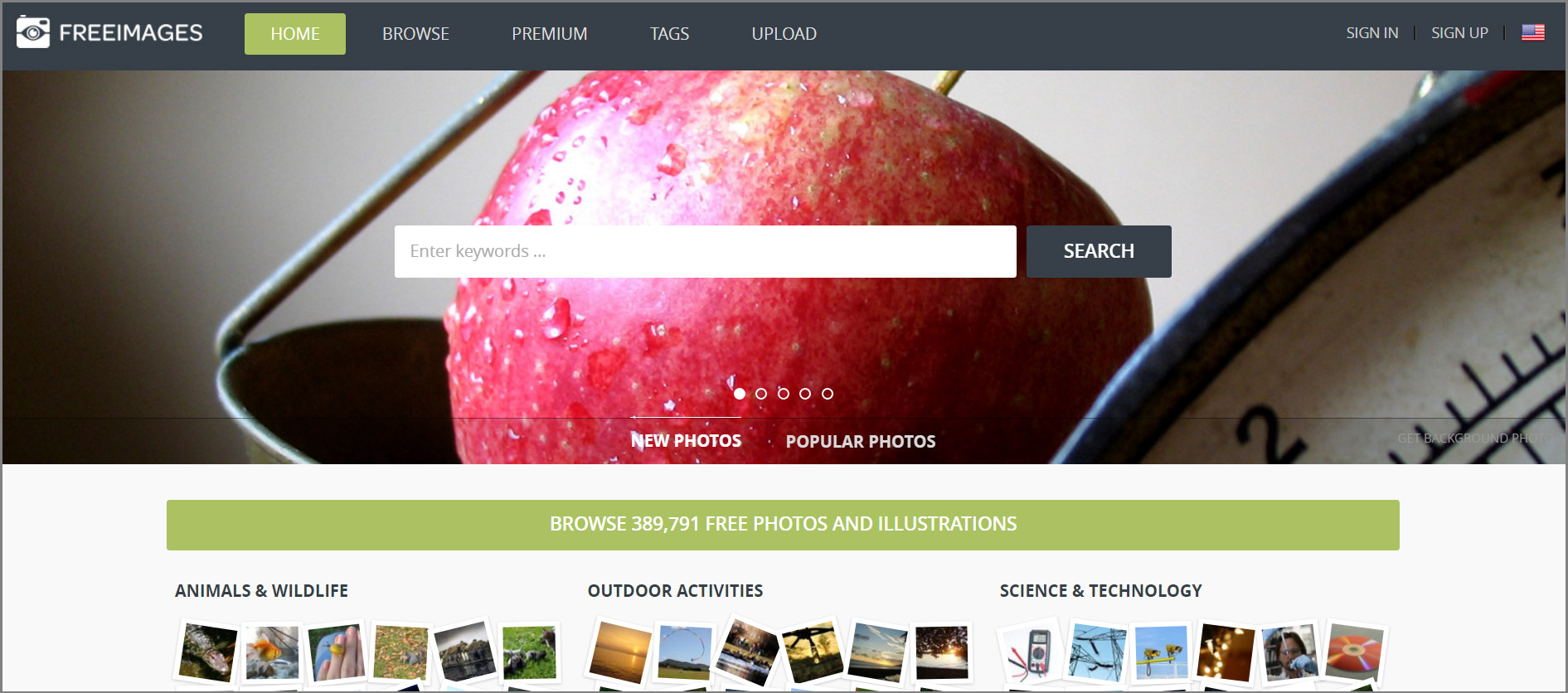 Photographer David Niblack's created this site for easy to browse and download free stock photos. It offers absolutely free photos for commercial, education, or personal use. It also offers instant image preview, so you can quickly take a look at the thumbnails before browsing individual pages and downloading them. They keep adding new photos every week to their stash.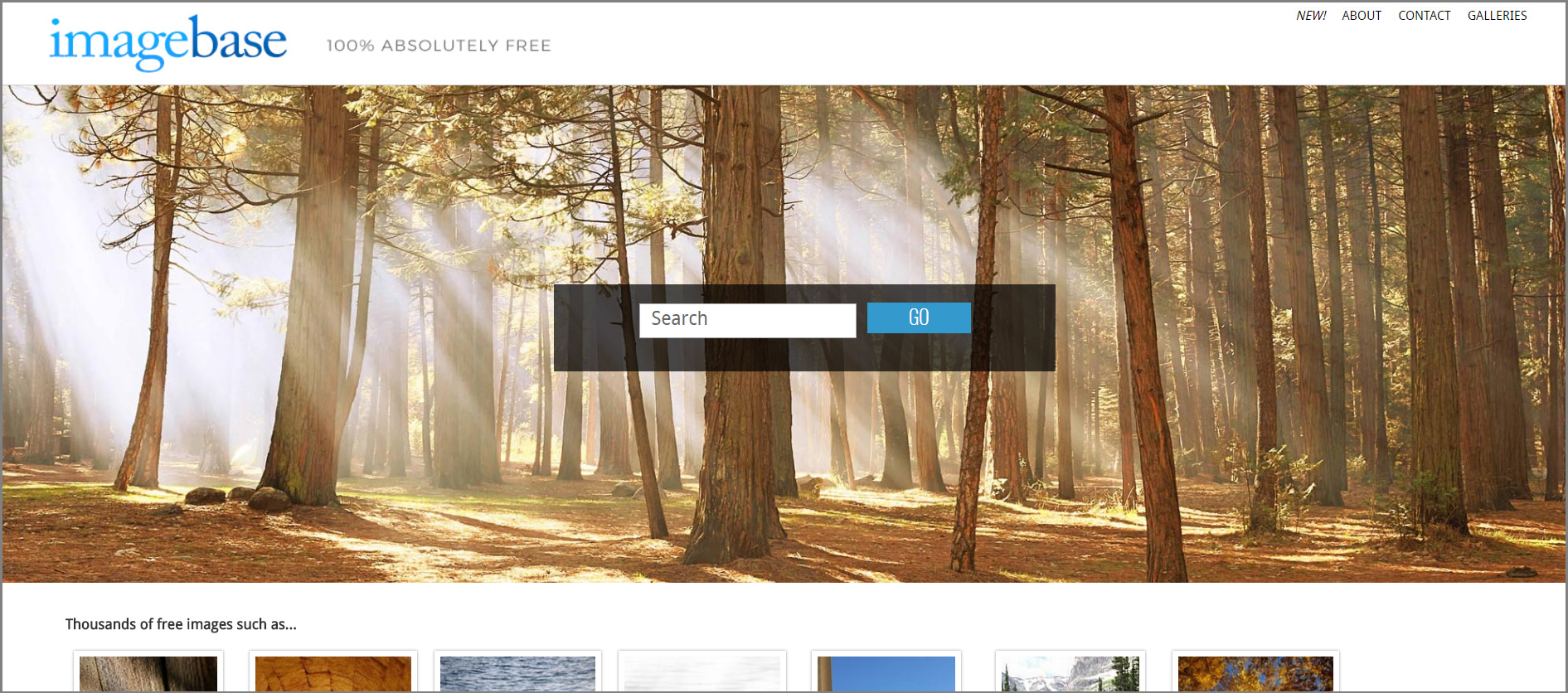 Wrapping Up!
Let me give you a quick recap.
I want to reiterate one thing about stock photographs, whether you pay or not, whether attribution is required or not, I would like to suggest if you attribute the site or author or photographer from where you are taking images. And if you have any doubt regarding licensing terms of any particular photo, contact the site immediately. (You don't want to take down the image that gets traction to your content.)
There is a pool of other websites that provide free stock photos — but these 20 are my picks.
What are your favorite websites for finding free stock photos?
Discuss them in the comments below!
About

Anita Sharma

Anita Sharma is a Digital Marketing Strategist based in Kolkata, India. Anita covers SEO, SMM, E-commerce and Content marketing. A Marketer by day and reader by night is a graduate of the University of Calcutta with a degree in chemistry; she previously worked as a Tutor for 5+ years. Anita has a passion for helping people in all aspects of Digital Marketing through the latest industry blogs she provides. She is always up for consultations. Want her to plan and execute your Online Marketing Campaign? Contact her via her LinkedIn.