"Do you want to be a professional in Social Media Marketing?" is one of the phrases I come across more often when I check the websites of the institutions for Digital marketing courses. Even though many follow such degrees, social media marketing is not done effectively, as I have said in my last post.
Most of the marketers and companies want to stand out in the crowd, yet they are not sure how they could. While some struggle to use Facebook products, most of the others fail in campaigning their products.
It looks like Facebook thought the same. The effect of Facebook's worry is this platform "Facebook Blueprint" with the tagline "Plan to do great things." Having launched in 2015 March, and 18 months later, it has 1 Million course enrollment.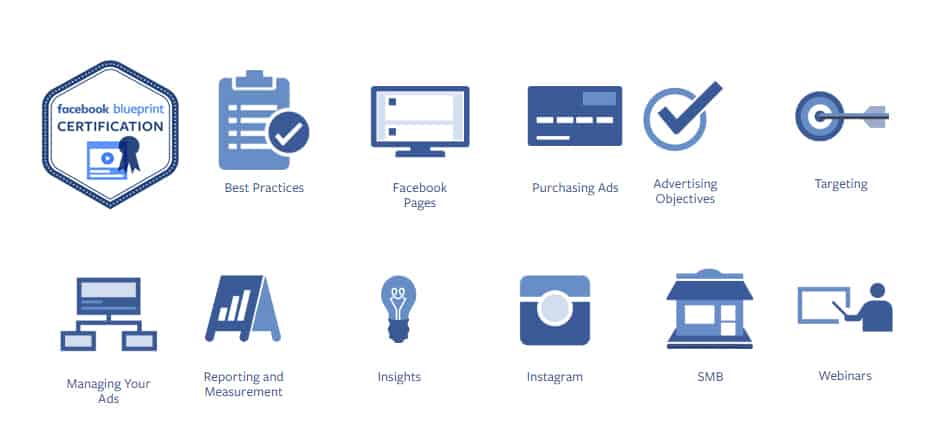 What is Facebook Blueprint Certification?
It is a program by Facebook to enrich knowledge on Facebook, Messenger, and Instagram advertising. Interestingly, here you don't only study and take an exam, but here you get trained. This Facebook Blueprint is a solution with individual courses and self-directed learning paths to most Social Media Marketers.
So, this is like a blueprint to Facebook and the apps it owns.
This Certificate provides two credentials:
Facebook Certified Planning Professional that targets digital media marketers who successfully have done Facebook Ad Campaigns.
Facebook Certified Buying Professional that targets the professionals at 'creating and buying Facebook advertisements for maximum impact.'
What one could expect from this e-learning?
Like Facebook, this e-learning is free of charge. All you need is a Facebook account. Once you sign into, you can look into the modules. Here you would be educated on how to use Facebook and its products effectively, create better and creative ad campaigns, and how to measure your campaign reach and optimize it.
No matter what your role is in the advertising industry, Blueprint Certification can give you the edge you need – Facebook Blueprint
One of the best features I happen to notice about Blueprint is that you can learn it at your pace. No one is going to rush you or put you under pressure unless it is you.
Once you think you have learned enough, you can try out the "Practice exams" before settling for the final exams.
And, once you pass the exam, you will get your certificate, which can be used on your virtual marketing platforms.
Why should you try Facebook Blueprint?
The foremost reason is IT IS FACEBOOK. Aren't we all pretty crazy about the platform, Facebook, itself? Although it is one of the social media platforms, it is the most popular social platform with 1.71 billion users.
Let it be the global or the local audience (3 million Sri Lankans), Facebook has a reach.
Local institutions do teach about Social Media Marketing, and of course, Facebook campaigns. But… Yes, there is a but. Wouldn't learning from the platform creators be entirely different from what the learners teach? At Blueprint, they would be guiding you through every product of theirs and how the marketers could raise a 'great' advertisement campaign.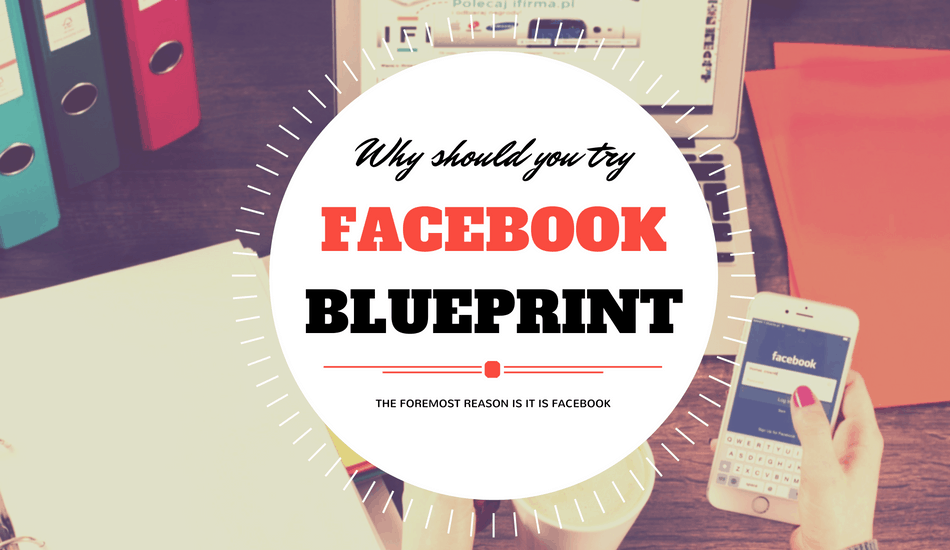 Another reason why you might want to get this certificate is that it is a new Standard recognition to the marketers. The certificates aren't going to stop with giving you an identification for Facebook marketers. It is going to be your recognition for your skills in the following fields:
Facebook Advertising
Instagram Advertising
Messenger Advertising
Buying and Planning on Facebook properties
Facebook Analytics and Reporting
And once you get your certificate, it is going to be a digitally verified badge that would help you stand out in the virtual world of marketing.
Apart from every other feature I have mentioned above, Blueprint live is another feature of this e-learning process. This session is unique because it is an interactive one.  Experts at Facebook conducts this workshop, and it is an ideal way of learning for marketers with 5-6 years of digital marketing experience and/or 1-2 years of Facebook-specific experience.
Although the team has conducted many workshops around the world, they are planning to take it to every possible city they could.
Finally, the coolest reason to try this is that it is all FREE. It is not only free of cost but also it gives you the freedom to choose the course and time to learn it.
Out of curiosity, I have signed myself into the learning process. If you are one of those marketers who has enrolled in Facebook Blueprint, let us have your feedback on the e-learning process. 
About

Yathursha Ulakentheran

Yathu is a tech writer who spends most of her time reading random stuff that happens in the digital world. And her free time is spent exploring places in her country.