In today's digital era, from staying connected with family and friends to executing business operations, the internet has a strong impact on every aspect of our day to day lives. And, WiFi is one of the vital elements required to access the internet. When you are at some place and get access to a Free WIFI, how do you feel? It's always a pleasing experience, right? But, in order to access the free WIFI, you may need to get the passwords from the admin, if they are not mentioned already.
As a solution to this, recently, Facebook has launched its brand-new feature known as Facebook WIFI in which you can promote your Business and reach more people while your guests access your free WiFi without even giving the passwords to them.
Let's check out what kind of features Facebook WIFI is offering and how they can boost your business growth.
1. How to Set Up Facebook WiFi?
If you have a functioning business with a physical location, you can set up Facebook Wi-Fi to attract more customers. Facebook WiFi permits your customers to access your business's guest WiFi after they check in to your business location on Facebook. The check-in shows up on their News Feed, which is visible on your Facebook Page.
To Set Up Facebook WiFi
You must have a Facebook Page for your business.
You must be the admin of your business Facebook Page.
Your business Facebook Page must have a location or address in your business Page info.
You must have a WiFi router that is compatible with Facebook WiFi.
You must be connected to the WiFi network that you're trying to set up Facebook WiFi for.
If you have the above-mentioned things, you can set up Facebook WiFi for free in 20 minutes or less.
Here is the list of routers that are supported by Facebook WIFI:
TP-Link
Intelbras (Brazil and Latin America only)
Netgear
Ubiquiti UniFi
Meraki
D-Link
Zyxel
Aruba
Ruckus
ASUS
Open Mesh
2. Facebook WiFi Benefits for Your Business
Basically, Facebook is a platform to get free word-of-mouth advertising for your business. And, by utilizing the Facebook WiFi Feature you can amplify the word-of-mouth advertising for your business that helps you to build trust and brand awareness. With that said, here are some significant benefits of Facebook WiFi for your business.
1) Attract More People Towards Your Business
Once you've installed the Facebook WIFI and linked it to your Business, people visiting your business's physical location can avail free access to your WIFI just by checking in. Once a guest checks in your place on Facebook, their activity is displayed on their Facebook news feed, which can be seen by their friends and family, which might help you connect with more people and get more organic reach for your business Facebook Page.
2) Get More Organic Likes for Your Business Page
After checking in for your Free Facebook WIFI, Facebook directs the guests to your Business Facebook Page, where they can like your Page and learn more about your business, its services and products. This will generate more engagement and likes to your business Facebook Page. Many businesses observe a significant increase in the activity of their Facebook Business Page. If people find your business page interesting, they can interact with the content published on your page, and you may get more likes, comments and shares as well.
3) Free Social Exposure to Thousands of People
You know what? Millions of people daily search for the keyword WIFI on Facebook. So, If your business has a Facebook WIFI linked, Facebook can automatically suggest your business in the search results that provide your business with massive exposure. isn't it great? Without any paid ads and spending, your business will get free social exposure to thousands of people.
4) No Need to Share WiFi Passwords
The people who visit your business's physical location no need to ask any of your employees for the WiFi passwords. To get access to the internet, all they need to do is to log in to their Facebook account and check in your business location, once they check in your location on Facebook; they will automatically get access to the WIFI. However, you can also limit the WiFi usage time for each of your customers for every established session.
5) Get Demographic Insights Into Your Visitors
Facebook WiFi Feature enables a dashboard for admin in which you can get insights and monitor how many customers are accessed to your WIFI and how many of them are new or returning customers. These insights might also help you predict how much a customer is interested in your business, and its services or products. Facebook provides a visually appealing dashboard that showcasing the WiFi Visitors' insights using infographics. So, you can easily access, monitor and analyze those insights. Simply, you will get all insights in one place.
Conclusion
Having a Facebook WiFi for your business will contribute to your business social media marketing. Now you know all about Facebook WiFi. So, what are you waiting for? Go and Set Up Facebook WiFi for your business to avail its advantages.
Guys, Feel Free to share your thoughts about Facebook WiFi in the Comments!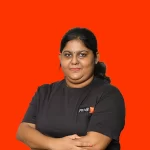 About

Abirika Soolabanee

Abirika Soolabanee is a certified content marketer with four years of experience as a Content Manager. Bringing expertise in content marketing, inbound marketing, blogging, copywriting, SEO, keyword research, and research & analytics. She is passionate about Blogging and Inbound Marketing. She writes in-depth articles and guides about digital marketing trends, technologies, and other lifestyle topics since 2018. Through her writings, she loves to help people in all aspects of their life.