The rapidly changing trend of technology has made it inevitable for marketers to constantly update their knowledge on the most trending technologies, tools, and strategies to connect effectively with their target audiences. As we approach 2024 it's essential for social media strategists to predict and embrace the upcoming social media marketing trends to stay ahead of the curve and maintain a competitive edge. Effectively managing the social media presence has the possibility to yield outstanding results for a business. But the catch is to understand that social media functions differently compared to platforms like Google and other search engines.  On the other hand, the group of target audience the marketers are focusing on is also being changed rapidly. Marketers must focus on Gen Z and Millennials more than ever before. This adds up to another point for social media marketers to identify what will work for which set of audiences, and what type of marketing will reach those audiences.

What exactly is social media marketing? How to select the best social media platform that works for my business? What could be the game changers in social media marketing? How can you apply future trends to achieve a competitive edge? Get ready to boost your social media marketing game to a new level as we explore the top 5 social media marketing trends for 2024 that will transform your business to the next level. 
📌 An Introduction to Social Media Marketing:
Social media, being one of the most powerful channels for digital marketing, is a space where buyers get to connect with their peers and stay informed about industry trends frequently. Efficient usage of social media marketing helps marketers to create awareness by engaging with various potential buyers and influencers, guiding them through the buying journey until they develop into loyal customers of their business.
With more than 60% of the global population actively using social media platforms, the potential for marketers to engage with their target audience is unbounded. Starting from the rise in video content creation and partnerships with influencers to the significance of personalization and artificial intelligence (AI) social media marketing trends have come a long way. Amidst the rapid changes in social media strategies, staying up to date with the latest trends is essential for effective marketing and content creation.
📌 Need for Social Media Marketing:
Social media usage has seen significant growth this year. According to the Data portal July 2023 global social media statistics overview, more than half of the global population is actively using social media, with over 4.88 billion global users being engaged on these platforms. This is approximately 60.6% of individuals globally. It is also noted that almost 150 million new users joined the social media community last year, with the latest statistics showing over 90% of internet users are active on social media each month. This data makes it clear that social media is one of the best platforms to reach and interact with the target audience of a business and uncovers various opportunities to get connected with a diverse range of audiences irrespective of the region, easily and effectively.  
🧲 Choosing the right social media channels:
People keep sharing their thoughts and engaging with content on different social media platforms every day. Choosing the right social media platform where your business can perform well is one of the main keys to achieving great customer engagement and revenue. When talking about social media platforms, some social media platforms capture the majority of user engagement and duration. YouTube and TikTok are two such platforms, currently famous, which have captured the highest user engagement. These are Gen Z and Millennials' most preferred platforms as well.  Social media platforms like Facebook, X ( formerly known as Twitter), Facebook and LinkedIn, which are also famous among others, play a major role in connecting with potential customers quickly.
As a social media marketer, it is important not to forget that social media users don't limit themselves to a particular platform. Thus, finding the best platforms that work best for your type of business to connect with your potential customers is very important. This trend makes it clear that it is very important to understand our target audience and focus our efforts towards the social media platforms where they are most engaged. Knowing your target audience well, setting clear social media marketing goals, assessing the features and content formats offered by different social media platforms, understanding the availability of your resources and planning accordingly and analyzing your competitors without blindly copying them can help in selecting the right social media platform for your business.
📌 Top 05 Social Media Trends in 2024 You Should Know
We have discussed the five trends which we have predicted that could elevate social media marketing to the next level and help marketers increase their ROI (Return of Investment) effectively in 2024.
✅ Rise of Short Form Video Content 
Video content was the one that attracted many to get engaged in social media and spend time on the platform, which is also the main reason for YouTube to become popular among users. Initially, it used to be long-form content until the short-form content which was almost six to seven seconds long was introduced. After the introduction of TikTok it was understood that long-form content is not enough to satisfy the target audience, people's attention spans are really short. Soon Instagram introduced reels and YouTube introduced shorts mainly focusing on short-form video content, which helped marketers grab more audience.

Now it's time for us to introduce more of such content. Social media marketers need to focus on more short videos with quality content that will attract more of their target groups. According to HubSpot short-form videos have the highest ROI. The videos should start with a short attention-grabbing opening in order to make them watch it, which introduces the subject as well. The first three seconds of your video are the key to grabbing the attention of the users. So, it's important to get to the point right away at the beginning without presenting too much and hook your audience in a creative way in the meantime. It is also essential to keep your video precise and short, most importantly interesting and informative. If you fail to master video content creation based on these points, you are more likely to lose your audience in 2024. To be precise, a quick and engaging format of videos that captures audiences' attention will continue to be a trend next year as well.
✅ AI-driven Social Media Marketing
Artificial Intelligence(AI); we all have heard about this for a while. But do you know what? It still isn't going to go anywhere in 2024. Marketers will be able to use AI to get the best out of their social media platforms by automating almost every step of their marketing journey. This is indeed a really big revolution, because it's not going to stop anywhere, but will keep learning, adapting and evolving, making it less challenging to find the appropriate match of target audience and potential buyers of a business. Messages can be customized and consumer behaviors can be predicted effectively through AI-driven social media marketing.  AI streamlines content scheduling automates data analysis, and offers personalized content recommendations, enabling social media marketers to save time and resources while improving campaign efficiency.

AI truly will be a huge game changer next year. Social media marketers! Fasten your belts to make the most out of this technology in 2024!
✅ Augmented Reality  
Not only AI but also the rise of Augmented Reality (AR) has created an evolution already in the social space.  AR creates an immersive brand experience for their customers where brands can create their own filters using AR in social media where their customers can try products virtually or see how things would fit into their lifestyle. 

Our prediction is that it could become even more widespread next year where this technology would become more available expecting to see it in not only bigger brands using it for huge campaigns but in a normal daily social media strategy as well. Without a doubt, AR will unveil a new level of social media marketing which will be super cool and rare next year.
✅ Social Commerce 
Next year, social commerce is likely to transform social media marketing significantly. Brands will be focusing on shoppable posts which will help to integrate e-commerce into their social media platforms, offering direct and convenient shopping for their customers.

The power of visual content in those posts along with the personalized recommendation will help in improving user engagement and optimizing the path from discovery to purchase. This trend will incorporate AI-based personalized recommendation, which helps marketers reach their target audience and boost revenue through social media platforms.
✅ Rise of Audio-based social media marketing
The convenience of listening to audio on the go and the ability to capture attention while continuing daily routines make audio content handy and user-friendly among many people. Audio content offers a unique approach for marketers to reach their target audiences and promote strong relationships through social media marketing.

Considering these facts, we believe that the rise of audio in social media marketing will create a rapid change in content consumption and engagement of social media audiences next year. Previously, the introduction of social media platforms like Clubhouse and the integration of audio features on some famous social media platforms have enabled social media marketers to get connect with their target audiences in a more personal and conversational way. Podcasts, audio advertisements, and live discussions have gained prominence which allows brands to convey their messages effectively to their audience and create stronger connections with them. It is important to focus on live communications and branded audio content to stand out in the relay of social media marketing. Social media marketers of 2024 cannot miss to tap into the growing trend of audio content. 
🔔 Final Remarks
To conclude it is evident that social media marketing is ready to witness a line of evolutionary changes next year. We hope that the top 5 trends of social media marketing for 2024 predicted by us have given you some insights that will help you win potential customers through social media marketing and add value to your marketing journey! Don't forget to comment on what you think will be the most game-changing trend of the social media world in 2024.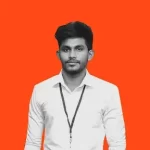 I'm passionate about Graphic Designing
Read More