Many businesses worldwide have had to endure a big hit because of the COVID-19 pandemic. Also, after the pandemic, buyers are started to shop effectively on the web, and numerous brands have gone online to keep in touch with their customers. With this monstrous expansion in internet shopping, the business can't ignore the rising of full stack digital marketing trends in 2021.
Regardless of the niche of the business or the type of services and products they offer; brands need to adapt the digital transformation to scale their business growth.
Considering this significant change, today, in this article I've put together the top 20 full stack digital marketing trends in 2021 that you must know to make a winning online presence for your business. However, most of these digital marketing trends are not new, but they all evolved over the time that you need to know!
So, without further ado, let's take a look at the top full stack digital marketing trends in 2021.
Top Full Stack Digital Marketing Trends in 2021
 1. Artificial Intelligence

Artificial Intelligence helps brands to personalize their digital marketing campaigns based on user behaviors as AI technology can analyze the behavior of consumers and detect their search patterns more effectively. You can also use Artificial Intelligence to extract data from social media platforms like Facebook and Instagram to analyze how consumers look for services and products. Although AI will be the driving force behind many digital marketing services in the future, as of now it's implemented in Product recommendations, Content creation, and Email personalization.
2. Chatbots

Digital marketers can use chatbots to ask customers what they are looking for, give them answers, guide them through purchasing, and collect information about their experience. In nutshell, Chatbots allow brands to engage in interactive conversations with their customers to create better customer relationships and drive more sales for their business. According to an Oracle survey in 2016 "Nearly 1 in 3 brands say customers and prospects prefer to complete their purchase or resolve services issues without speaking to a human, if possible." And a recent study from Harvard Business Review (HBR) found that 15% of businesses who are ahead in their use of data intelligence and latest technology had grown more rapidly than their business competitors and are better positioned their business for the future.
3. Programmatic Advertising

Simply saying, programmatic advertising is the automated buying and selling of digital advertising rather than buying directly from publishers. A great example of programmatic ads buying is real-time bidding. It's faster, more efficient, and helps brands to increase their conversion rates and lower customer acquisition costs.
4. Conversational Marketing

Conversational Marketing is one of the most important full stack digital marketing trends in 2021. Conversational marketing helps marketers and consumers to have one-to-one and real-time communication across multiple channels. Unlike traditional marketing, conversational marketing is available across numerous channels which allows brands to communicate directly with their consumers at their convenience means conversational marketing let brands communicate according to the platforms, devices, or timing that suits the consumers' needs the best.
5. Omnichannel Marketing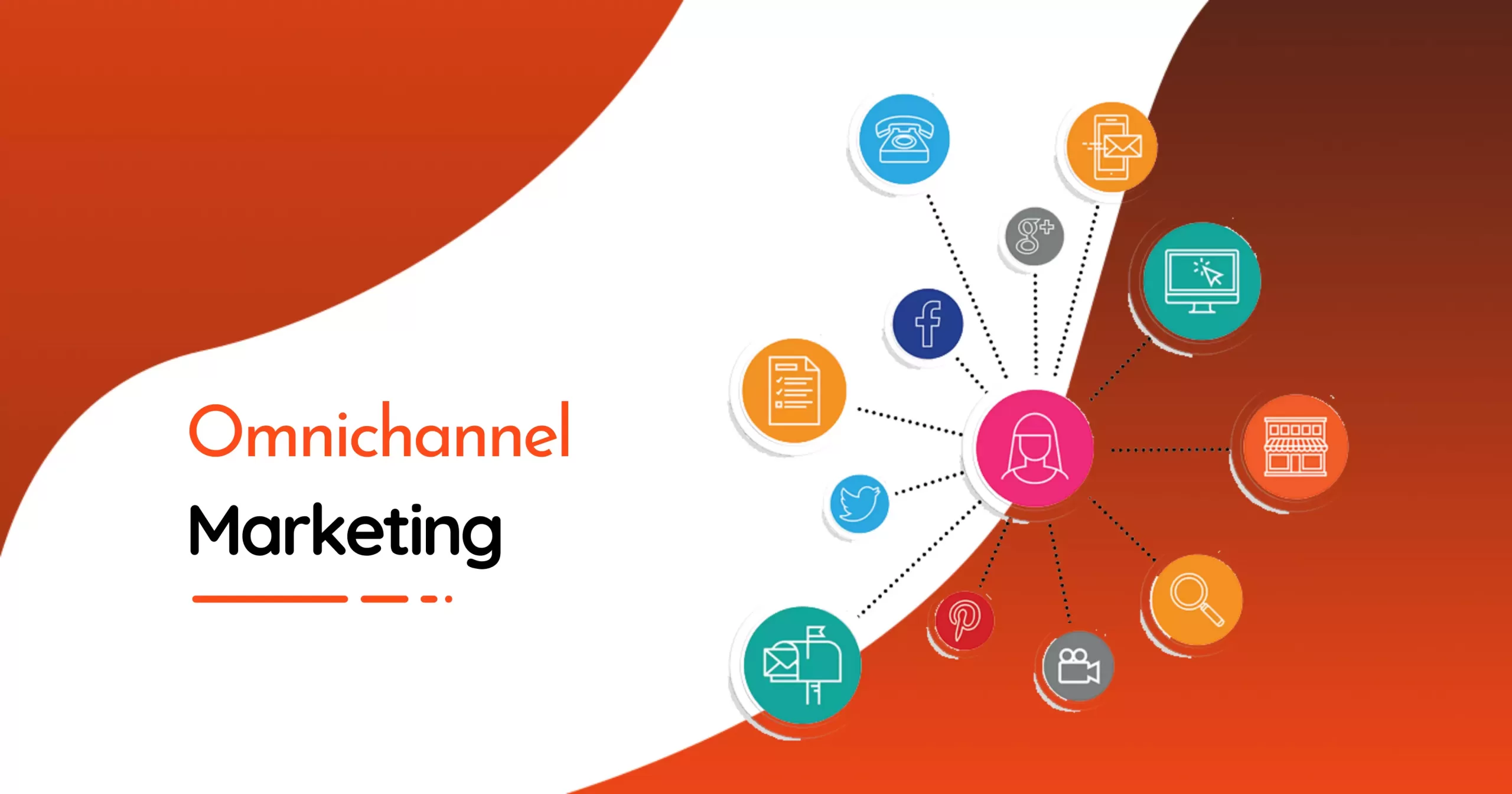 Omnichannel marketing was one of the most popular buzzwords in 2019. Even though the buzz around omnichannel marketing may seem a little worn out now, still omnichannel marketing is one of the most effective digital marketing strategies. The main goal of omnichannel marketing is to ensure a seamless and consistent customer interaction with a brand, regardless of the channel. Whether it's a social media post, digital ad, or a visit to an online store, the key is promoting a business on different platforms to connect with customers in a better way. When omnichannel marketing is done right, it can offer the customers an enhanced user experience that boosts your brand awareness and sales.
6. Video Marketing

Video marketing is all about using videos to promote and market your brand's services and products that help you increase engagement on your brand's digital and social channels. This is the reason video marketing is one of the most important full stack digital marketing trends in 2021, and most likely to remain the same for the next five to ten years. The below stats will show you the importance of incorporating video marketing in your digital marketing strategies.
7. Influencer Marketing

Influencer marketing is a type of word-of-mouth marketing, and it has risen to be one of the effective full stack digital marketing trends in 2021. Influencer marketing focuses on getting the word out about your brand, its services, or products through well-known social media influencers and celebrities. However, more often, the influencers are Instagram, Facebook, or YouTube personalities with a massive fan following in a particular niche. According to data, influencer marketing is the fastest-growing customer acquisition channel, beating organic search, paid search, and email marketing. It is also found that 51% of businesses got a higher quality of customers through influencer marketing. However, influencer marketing may be a little costly, especially if you want to collaborate with popular and high-level influencers. Do your research to choose the best fit influencers according to your budget.
8. Visual Search

In simple words, Visual Search focuses on using images to promote online searches of a brand's products by consumers. If done correctly, visual search can take the whole user experience to an all-new level that helps you to increase your search visibility and lead generation. Visual Search allows users to upload products' pictures to get more accurate search results. For example, Google Lens is a visual search engine powered by Google that identifies landmarks and objects with the help of a camera app.
9. Voice Search

The use of voice search among consumers has increased over the last few years. It allows the users to do their searches conveniently with the help of voice search assistants. Now that AI technology is getting smarter, the number of mistakes and errors made by voice assistants such as Siri, Alexa, Google, and Cortana has reduced significantly. Considering the fact that 40% of adults depend on voice search every day, improving your voice search readiness by adding keyword phrases that better suit voice search queries to find the exact ways to approach local SEO can bring the results you want for your business.
10. Customer Segmentation

Customer Segmentation is not one of the new full stack digital marketing trends in 2021, it has been around for quite some time. The idea behind Customer Segmentation is to have many small digital marketing campaigns targeting a specific group of the audience instead of a small number of digital marketing campaigns that target a general audience. Through the customer segmentation process, digital marketers can group their target audience based on specific factors like age, gender, demographics, shopping habits, etc. Customer Segmentation can help you promote the right services or products to the right group of audience that'll help you increase your sales opportunities.
11. Progressive Web Pages

In simple words, Progressive Web Pages are websites that function like mobile apps and they are growing in popularity, particularly among online retailers, as they look to improve their business mobile experience and increase sales. These progressive web pages offer functionality similar to that of mobile apps such as push notifications, fast load times, working offline, etc. With the rapid increase of mobile users across the world, progressive web pages can prove to be one of the efficient full stack digital marketing trends in 2021.
12. Social Media Stories

Social media stories are one of the other emerging full stack digital marketing trends in 2021. Began with Snapchat in October 2013, the stories feature quickly rose in popularity among social media users. In a few years, Instagram, Facebook, Whatsapp, Skype, and LinkedIn incorporated these stories feature in their social apps as well. Social media stories provide benefits like constant engagement with followers, cost-effectiveness, increased brand awareness, and the opportunity to interact with the younger audience.
13. Social Media Shopping

As both eCommerce and social media are growing at a fast rate, many businesses and brands have started using the two together to increase their sales opportunities. One of the most popular social media shopping platforms is Instagram. In 2019, Instagram launched the Checkout feature which allows Instagram users to purchase within Instagram. Now, with the introduction of Facebook Shops, eCommerce brands can create engaging and interactive social media posts on their Facebook and Instagram platforms to allow users to do shopping through social media with ease.
14. Web & Server Side Security

Maintaining your web and server-side security will help you safeguard your website and sever from server-side vulnerabilities and attacks. Besides, if an online user lands on your website and senses that it is not safe and secure, he/she will immediately exit from your website which increases your website's bounce rates. If this occurs regularly, and increased website bounce rate will lower your business ranking in SERPs. That's why displaying a sign of security on your business website will help the consumers to understand that you're concern about their safety.
15. Structured Data & Technical SEO

Adding structured data and following all the technical SEO elements help you ensure that your website meets the technical requirements of modern search engines which improve your website's organic rankings. Structured data is also known as schema markup which helps you inform the search engines about your website through neatly organized information that boosts your SEO performance. On the other hand, technical SEO elements like crawling, indexing, rendering, and website architecture help you boost your organic search engine rankings and traffic. All these factors make structured data and technical SEO one of the important full stack digital marketing trends in 2021.
16. Interactive and Valuable Content

Technically, now, interactive content is the boss. Many digital marketers rating interactive content as highly effective at educating prospective customers about their brand, services, and products. And, in today's digital world, online shoppers want to interact with brands. They want to actively engage with services and products before making their purchase. This is where interactive and valuable content comes in, as interactive and valuable content help brands to promote engagement, improve customer experience, and increases customer loyalty. The types of interactive and valuable content that can do wonders for your brands include giveaways, ebooks, infographics, quizzes, surveys, contests, etc. Interactive and valuable content also helps you increase the amount of time a user spends with your brand.
17. Long-Form Content

As per the Search Engine Journal Study, long-form content gets 77% more backlinks as compared to short-form content. Generally, a blog article that is longer than 3,000 words attracts the most traffic as it provides the consumers with in-depth information and knowledge for their questions or queries. Long-form content also reduces the chances of your target audience visiting your competitor's websites after visiting yours as they can get all the necessary information from your website.
18. User-Generated Content

User-generated content has been around as long as social media networks and customer review sites have. And, user-generated content is a great option for digital marketers who want to attract Gen Z or millennial audiences. You can get user-generated content for your brand by encouraging your business customers and users to share content about your products on their social media channels and in turn, you can offer them enticements like special offers and discounts. Besides, according to research 90% of online shoppers said that user-generated content influenced their buying decisions more than any other form of advertisements, which means user-generated content not only help you build your brand awareness but also helps you generate more sales for your business.
19. Browser Push Notifications

Browser push notifications are kind of web notifications that can be sent to a user via desktop web and mobile web. Browser push notifications are delivered on a user's desktop or mobile screen anytime they have their browser open, regardless of whether or not the user is on your website. And, in recent times we can see increased usage in push notifications. In 2019, 85% of eCommerce brands and online stores used browser push notifications to re-engage users who show interest in the brand but fail to make a purchase or a decision, These browser push notifications are used based on the website visitors behaviors.
20. Digital Marketing Automation

Digital marketing automation helps marketing departments and organizations to more effectively market on multiple channels online through automotive software platforms and technologies. Digital marketing automation helps you improve customer loyalty and retention, scale up your content marketing with AI-generated content, optimize your voice search queries and improve your blog outreach. So, digital marketing automation is one of the effective full stack digital marketing trends in 2021 that you shouldn't miss.
Conclusion
The above-mentioned are the top 20 full stack digital marketing trends in 2021 that you cannot ignore. If you are a digital marketer, you must get yourself familiarized with these new full stack digital marketing trends and strive to embrace new strategies, tools, and technologies in your digital marketing approach according to these trends.
If you wish to grow your business digitally, check out our full stack digital marketing services!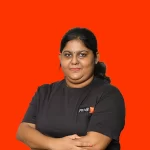 About

Abirika Soolabanee

Abirika Soolabanee is a certified content marketer with four years of experience as a Content Manager. Bringing expertise in content marketing, inbound marketing, blogging, copywriting, SEO, keyword research, and research & analytics. She is passionate about Blogging and Inbound Marketing. She writes in-depth articles and guides about digital marketing trends, technologies, and other lifestyle topics since 2018. Through her writings, she loves to help people in all aspects of their life.