Do you think that Facebook and Twitter are the only channels for Social Marketing? If so, think again because you may be missing out on a little more than "just a lot" of customers, that you could reach if you were to tap the power of Visual Content.
Pinterest, in its entirety, is a Social Discovery Platform that allows marketers to create Image Pin Boards, which they can share with their followers.
Speaking of how effective Pinterest pins can be, they are 100 times more effective than a Twitter tweet, and they annihilate Facebook Posts by a massive margin with the half-life of a Pinterest pin being 16000x timed longer than that of a Facebook Post. Ever since Instagram has been purchased by Facebook, the popularity of Pinterest as an Image Sharing platform has also surged. It is becoming the go to place for marketers from all industry dimensions.
Other than that there are quite a few reasons, apart from these statistics, that should make you want to hop onto the Pinterest bandwagon…
Why Should You Use Pinterest?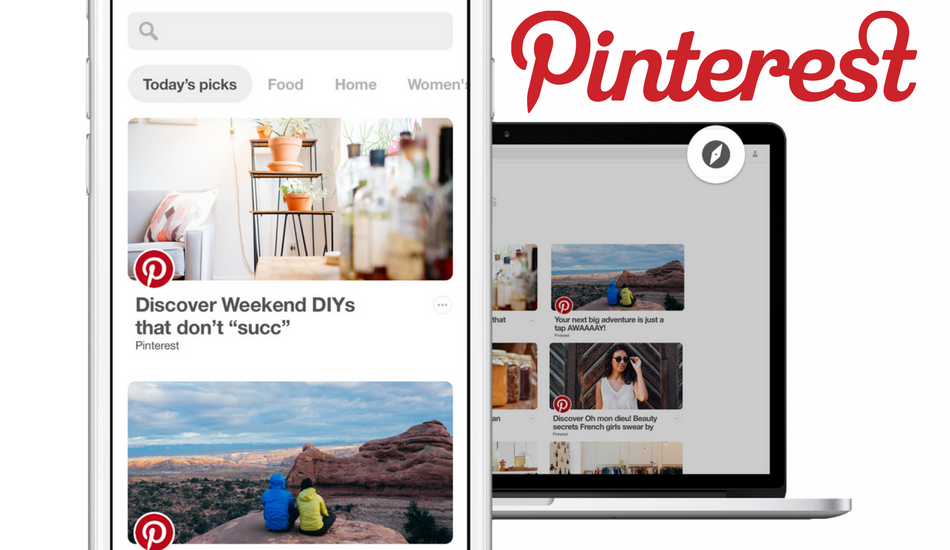 The Pinterest community has grown to more than 150 million active users around the globe every month.
Despite this expeditious adoption, I often hear, "I don't get Pinterest like I get other social networks." And I too felt the same way when I come across this platform.
But let me tell you a secret. Pinterest is insanely simple and easy to use software that has a great influence on your business.
I am not saying this for the sake of pushing you onto this platform like others. Pinterest is not like a regular social site to have maximum followers or likes. It is different. It is performing really well for driving traffic and leads and uplifting sales.
Before jumping right into the matter, here are some crazy Pinterest statistics to consider:
Here are 5 reasons why you should consider marketing on Pinterest for your business:
1. Discover Customer Behavior 
Pinterest is a great source of discovering customer behavior. People are open to brands, and their perceptions have a high degree of commercial intent. Thus, marketers have the opportunity to connect with people who are honestly interested in their products and services. I keep hearing people say that Pinterest has changed our mindset of purchasing products.
For sellers, the route to purchase from a social network is no more direct than on Pinterest. 'See it, like it, buy it' happens very often. You may notice the path to purchase is not as straight, but you get to see purchase-linking of an item from a social network.
When you see an image of your favorite product on Pinterest, and you are only one or two clicks away from landing on an e-commerce site.
2. Easy To Manage
Brands have a genuine concern for adopting a new platform because of the expenses related to hiring an employee. The coolest thing about Pinterest is that it comes with easy to operate dashboard, which you can manage single-handedly. Except for pinning, sorting, and tagging pictures, you don't have to worry about anything.
3. Engage Over Visual Elements of Your Audience
Pinterest is all about visual content. So, it attracts the part of the audience, who prefers pictures over texts. This part of the crowd relates more with the images than with written words.
The perk of using visual content is that you can tap a new segment of consumers, who might be interested in your product but never come across it. You can attract people by maintaining a community around your pinned images and encourage them to buy your products and services.
4. Augments Content Reach
Over 80% of pins on Pinterest are re-pins. That means if you are the creator of a pin, your pin is already being repinned multiple times amongst a wide range of users. Most re-pined words on Pinterest are a recipe, DIY, chicken, cheese, cake, step, fashion, etc. Pinterest amplifies your pin reach with a larger audience.
5. Addictive User Engagement
Pinterest is highly addictive. I find myself hooked onto Pinterest for Sunday Brunch recipes on every weekend.
You get to see the latest trends in the market and make your marketing game plan based on popular trends.
"An increase in 94% click-through's is seen in pins that are related to trending topics." Observe the popular section on Pinterest and your Pinterest analytics to see what is trending and pin similar images.
These should be reason enough for you to make you want to join the Platform today, but if you are still considering otherwise, check out the strategies that are bound to give even the most off-beat businesses a push from the fifth dimension.
Strategies for Pinterest Marketing.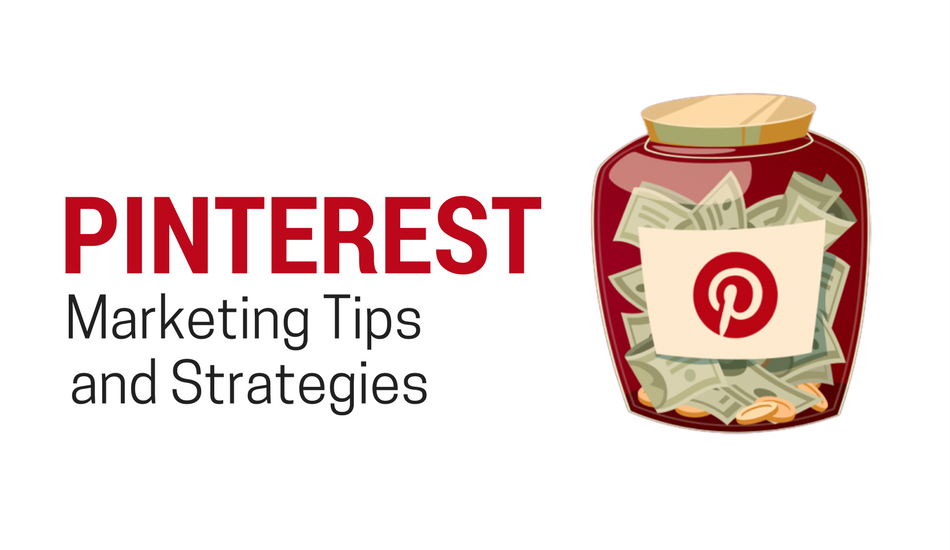 Unlike others, Pinterest also comes with its own set of rules and regulations. Make sure to check them out before embarking on your Pinterest journey.
Most Important Thing to keep in mind before signing up on Pinterest
"Never, ever use Pinterest as a tool for self-promotion."
If you don't want to get your pins unnoticed, then don't use Pinterest for self-promotion.
Here is our blueprint for promotion on Pinterest.
Online Prospectus
For most businesses that have a physical product to sell, an online prospectus/catalog is the most obvious thing for them to create. For example, if you have an apparel business, you can showcase your clothes with a price tag. Don't forget to link each product to its description page.
Create Boards Dedicated To Your Customers
You can create boards devoted to your prospects and where you can boast your prospect's best pins they love.
Create Pins About Your Upcoming Event
If you are hosting an event, then create a dedicated board for the event and pin images related to the event. Users can curate content on topics like conferences, speakers, and highlights of the conference.
Create Board On A Product Launch
Pinterest is an open platform for showcasing new products. This is the reason why startups find it a perfect fit for their product launch. You can keep a user interested in your products this way.
Optimize Pin Descriptions
Besides creating user-generated boards, you should also focus on pin descriptions. Pin descriptions are frequently overlooked, but it helps users understand the context of the picture. "Pin descriptions of about 200 characters are most pinnable." – says Social Media Scientist Dan Zarrella.
Run A Contest
Propose your followers to create boards about your brand on their accounts and pin pictures that resonate why they like you. "Pin To Win" – has been a successful formula for increasing user engagement for many businesses.
Integrate Rich Pins
Rich pins come in 6 varieties: Recipe, Movie, Product, Article, Place and App. Applying for rich pins gets you instant information update on your pins automatically. This leads more people to your site if you linked your website to those pins.
Cover Your Face
Statistics have proven that images lacking human faces get repinned 23% more than images that contain faces.
Take a look at this infographic beautifully explained by Curalata.
    9. Include Watermarks To Your Pictures
An average image gets repinned multiple times. So, it is quite easy to forget the original creator. If you add your brand's watermark to your images, the chance of getting unrecognized becomes less. On top of that, your brand name revolves among users, and that simply increases the user reach of your site. I recommend using the Site name because that makes your brand significant.
     10. Install Pin It Button
Have you ever noticed the "Pin It" button on top of images of various websites?
The Pin It button allows users to pin an image from the website making the pinning process quicker, better, and a lot easier. To integrate the "Pin It" buttons, all you need to do is to install the "Pin It" plugin on your website. And voila! Your readers can pin directly from your site, blog, or product catalog This is good for businesses and retailers because it means your pins are more likely to be seen, engaged, or go viral.
5 Tools To Help You Treasure Great Content For Pinterest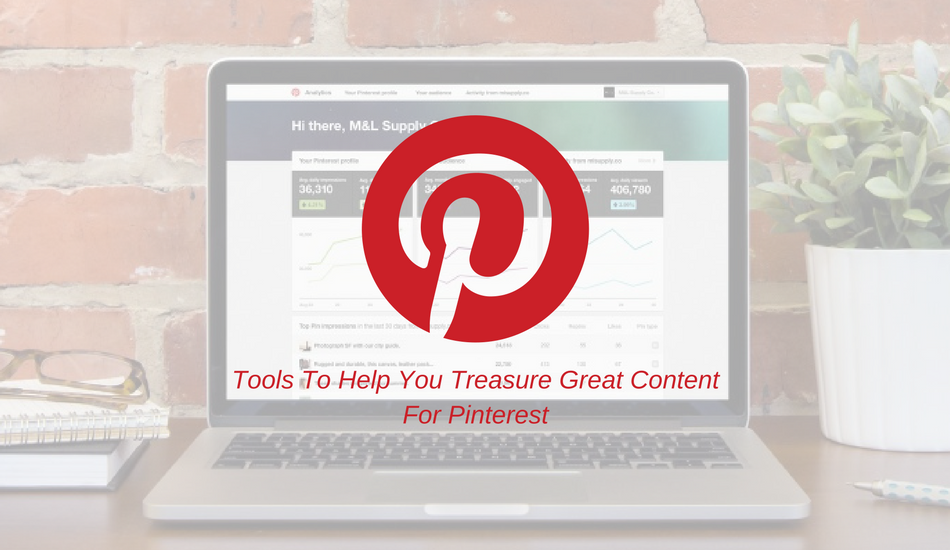 Most of us come across great content while surfing the internet daily. However, curating content for your site needs a little push as for pinning. Here are 5 tools I vouch for.
Final Words
Do not use Pinterest for the sake of using it just like other platforms. Use it if you are ready for it and can benefit your business out of it.
Pinterest is clearly here to stay, and it opens new doors to boost your business. It may not be suitable for all businesses, but if you find yourself a perfect fit for the platform, you have ample of ways to go about marketing on it.
As you intend to scale your business, these 10 Pinterest marketing strategies will help you drive more traffic to your website.
Have you leveraged Pinterest marketing for your brand? How did it go? Which strategies have worked for you? Let me know in the comments below!
About

Anita Sharma

Anita Sharma is a Digital Marketing Strategist based in Kolkata, India. Anita covers SEO, SMM, E-commerce and Content marketing. A Marketer by day and reader by night is a graduate of the University of Calcutta with a degree in chemistry; she previously worked as a Tutor for 5+ years. Anita has a passion for helping people in all aspects of Digital Marketing through the latest industry blogs she provides. She is always up for consultations. Want her to plan and execute your Online Marketing Campaign? Contact her via her LinkedIn.