Sri Lanka is the fascinating tiny island bottled up with many sites and scenes like endless sun-kissed golden beaches, rising surfs, oodles of mighty elephants, smiling faces, misty mountains, fun train travels, majestic ancient cities and many more. There are many enchanting travel destinations in Sri Lanka for travelers. Every year more and more travelers visiting this gorgeous island in the Indian Ocean. Sri Lanka is a blend of history and nature and an ideal place for fun and leisure.
Lonely Planet ranked Sri Lanka at first position as a top country to travel in 2019. Sri Lanka as a travel destination offers a collection of different experiences from beautiful beaches to funfilled adventurous sports, magnificent wildlife watching to exploring some of the ancient cities in world history. Planning a sightseeing trip to Sri Lanka seems like a bit hard to endure. But with some expert advice and guidance, you can have wonderful travel experience in Sri Lanka.
Today I am going to list out the best travel destinations in Sri Lanka. Let's have a look at them to plan your next travel to Sri Lanka.
Colombo – The Heart of Sri Lanka
Colombo is the prime city of Sri Lanka, Sri Jayewardenepura Kotte is in the urban area of Colombo, so Colombo is the official capital of Sri Lanka. The city has many popular and scenic attractions and also owns a rich colonial heritage. Unquestionably Colombo is one of the most prevalent travel destinations in Sri Lanka. The coastal city is a pleasant place to spend a couple of days just relaxing, chilling around the city and enjoy leisure activities.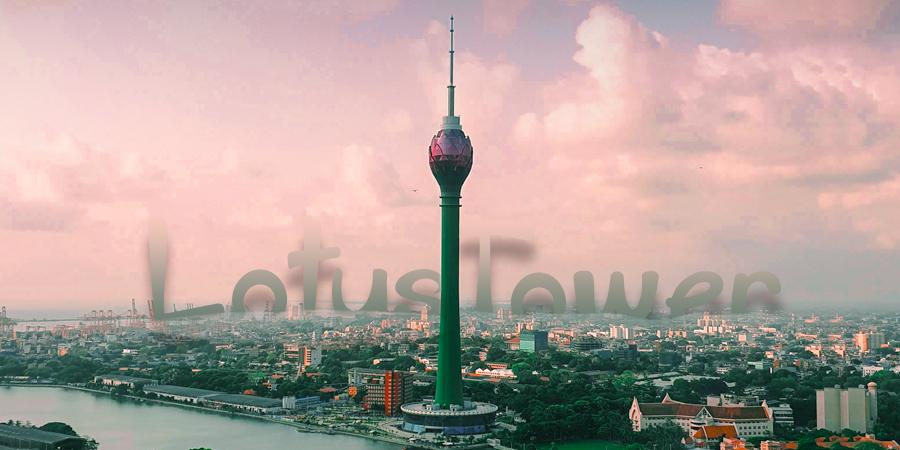 Colombo has a good collection of attractions like the Galle Face Green, the Viharamahadevi Park and the Beira Lake which are the ideal places for you to spend quality time with your dear ones. The city has many attractive structures like Lotus Tower, Colombo City Centre, and One Galle Face Mall where you can shop, dine and entertain yourself. Colombo city still has many buildings from colonial Sri Lanka. For example, the Dutch Museum, this was the residence of the Dutch Governor of Ceylon back at that time. There are also many famous Buddhist temples in Colombo like Gangaramaya temple and the Kelaniya Raj Maha Vihara. Not just that, Colombo has sightseeing places like the National Museum of Colombo and Independence Memorial Hall as well. Altogether Colombo is a beautiful escape to a picturesque coastal city.
Kandy – The City of Bruised Sky
Kandy is a prominent city in the middle of Sri Lanka. The city has both historical and religious importance, it's well known for being the site of the Temple of The Sacred Tooth Relic- Sri Dalada Maligawa, the most popular Buddhist temple in Sri Lanka. Kandy is home to many scenic attractions and remarkable museums. In 1988, it was announced as a UNESCO World Heritage Site.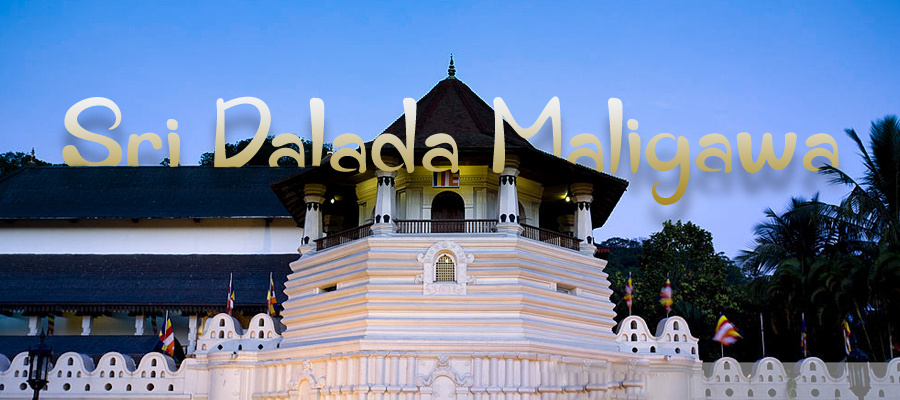 Sri Dalada Maligawa is the place of preservation of Lord Buddha's holy tooth. The World Buddhist Museum, Sri Dalada Museum and the National Museum of Kandy set in the temple complex have art facts related to the history of Buddhism, Kandy and the colonial period. Neighbouring to the temple is the fragments of the Royal Palace of Kandy; the Audience Hall with its beautifully engraved pillars and the Rajah Tusker Hall are the prominent features in the Royal Palace of Kandy. Apart from the temple, you can pay a visit to the gorgeous Peradeniya Royal Botanical Gardens, stunning Kandy Lake, the Udawattekele Sanctuary and the informative Ceylon Tea Museum. A trip to Kandy will offer lots of invaluable insights into Sri Lanka's rich history and culture.
Nuwara Eliya – The Little England of Sri Lanka
Nuwara Eliya is the hill station of Sri Lanka, famous for its tea production. It has numerous gorgeous attractions like waterfalls, tea plantations, gardens and lake. The city is the essence of charming beauty. Nuwara Eliya is the coldest part of the island, the cold climate makes you feel like you have entered a new world, unlike Sri Lanka's iconic environment. That's why it's named as Little England of Sri Lanka. And it's one of the never-missed travel destinations in Sri Lanka.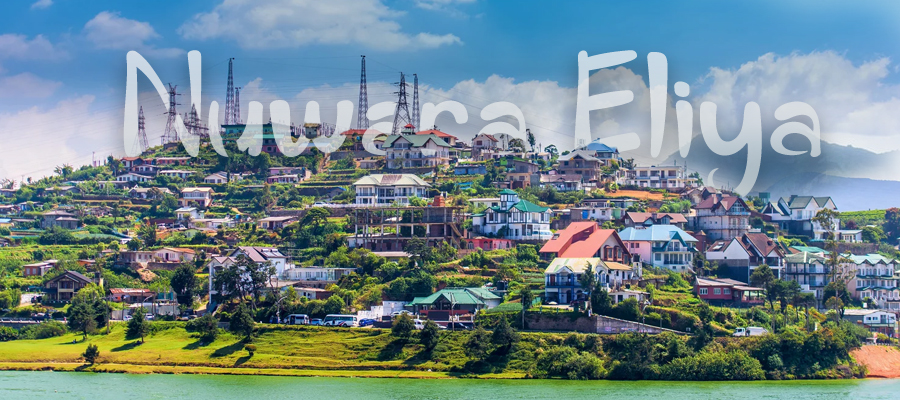 Pidurutalagala- the tallest mountain in Sri Lanka sited in Nuwara Eliya. Lake Gregory is one of the must-see sights in Nuwara Eliya. Boat rides, pony rides and jet skis are most common in this beautiful lakeside. Lover's Leap Falls, Bomburu Ella Falls, Devon Falls and St. Clair's fall are the popular waterfalls in Nuwara Eliya. Victoria Park is a beautiful spot for bird watching. And the plentiful of beautiful and greenly tea plantations in Nuwara Eliya ought to have a special mention. Nuwara Eliya is near to Horton Plains National Park and Hakgala Botanical Gardens. The famous Seetha Amman Temple dedicated to the Hindu goddess Seetha situated in Nuwara Eliya. A trip to Nuwara Eliya will give you a feeling of being nestled amongst nature.
Badulla – The City on the island Plain
The Badulla city of Sri Lanka is a widespread name among the Sri Lankan locals and foreign travelers due to its eye-catching beautiful tourist attractions. Badulla has a lot of exciting and breathtaking attractions to sightsee, therefore you have infinite things to do here. The city's glorious attractions consist of mountain peaks, waterfalls, valleys, highlands and many others.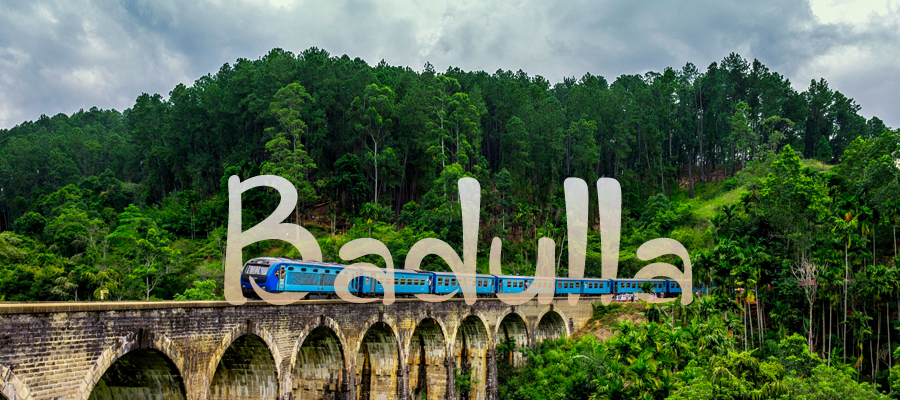 There are a number of things to do in Badulla, whether it's watching the sunrise at Ella Rock or going on a sightseeing train travel at Demodara Nine Arch Bridge. Badulla also has religious sites like St Mark's Church, Kataragama Devale, Muthiyagana Vihara, and Dhowa Rock Temple. The city is home to two beautiful waterfalls; Dunhinda Falls and Wewessa Ella Waterfall. Little Adam's Peak and the Ella Spice Garden also the worth visit places in Badulla. With all these amazing places, a trip to Badulla will make you experience the beauty of this tiny island.
Galle – The Fortified Beach City
Galle is positioned along the southwestern coastline of Sri Lanka. Galle is well known for the famous Galle fort and it's a UNESCO World Heritage Site. The port city has a significant role in Sri Lanka's colonial history which make it as one of the must-visit travel destinations in Sri Lanka. Housing numerous attractions within its precincts, the Galle Fort is the highlight of the city. Galle fort includes Galle Clock Tower, Galle Lighthouse, Dutch Reformed Church, Old Dutch Hospital and the National Maritime Museum.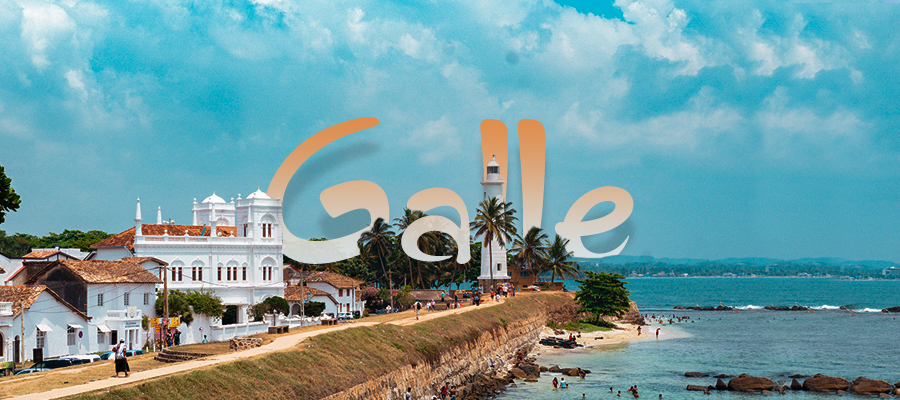 If you want to leisurely explore the Galle Fort, there are lots of wonderful hotels where you could stay at, especially the 17th-century building-turned-luxury resort Amangalla. The Kanneliya Rainforest Reserve is a major attraction for wildlife enthusiasts. Historical Mansion Museum and the Galle Literary Festival are the other famous things in Galle. Your trip to Sri Lanka won't be complete without a visit to Galle. The majestic city has a fascinating colonial-era history.
Batticaloa- The City of Singing Fish
Batticaloa located in the Eastern coast of Sri Lanka and it is picturesquely framed around a complex of beautiful lagoons, islands and bridges. The Lady Manning Bridge sited at Kallady is the biggest bridge of all; this bridge is the main access path to the city. The bridge is also famous for singing fish, the music made by fish in the underwater of the bridge, this music performance more prominent on a full moon poya day.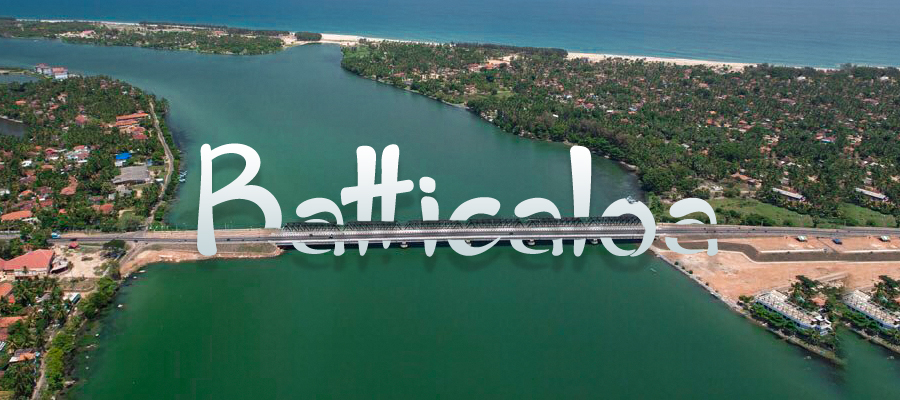 Batticaloa is one of the go-to travel destinations in Sri Lanka for travelers; there are more tourist attractions in Batticaloa. Batticaloa Lagoon, Dutch Fort, Batticaloa Lighthouse, and Mamangam Pillaiyar Koyil are some of the famous attractions in Batticaloa. Kalkudah & Passekudah Beaches are very popular among both locals and foreigners as they offer the best beach getaways. You can also enjoy the wildlife at Gal Oya National Park and Lahugala National Park. A trip to Batticaloa will give you one of the best beach holidays experience.
Trincomalee – The City of Tranquility
Trincomalee prettily sited on the North-East coastline of Sri Lanka, famous for its beautiful natural harbours and sand beaches. The coastal town is one of the must-visit travel destinations in Sri Lanka. The local people here predominantly speak Tamil, the city is popular for its tradition, culture, and its historical sites. It's a charming city with oodles of beautiful attractions and history. Start from the ancient temples, forts, stunning beaches, bays and a maritime museum, Trincomalee has numerous things to attract travelers.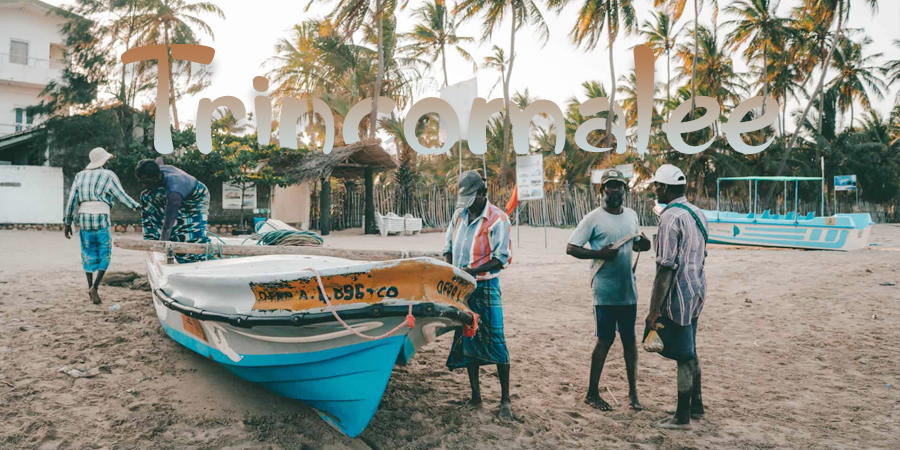 Whether you want to seek peace and calmness at the divine Buddhist viharas and Hindu Kovils or enjoy the marine mysteries at the fascinating Pigeon Island, Trincomalee has everything to bewitch you. While there are numerous interesting places to see in  Trincomalee, Koneswaram Temple, Fort Frederick, Velgam Vehera, Maritime and Naval History Museum, Pigeon Island National Park, St Mary's Cathedral, and Trincomalee War Cemetery are most famous attractions in Trincomalee. Uppuveli Beach and Nilaveli Beach also the popular beach destinations in Trincomalee. All these attractions don't let you miss Trincomalee on your trip to Sri Lanka!
Anuradhapura – The City of Rejuvenating Getaway
Anuradhapura is a historical paradise of Sri Lanka as it's home to many heritage monasteries, monuments and palaces. Anuradhapura is one of the never-missed travel destinations in Sri Lanka. The city is well known for its vast dagobas ancient ponds, pools and temples. This is the first capital of Sri Lanka established in 377 BC. Anuradhapura city was built around a cut piece from the Bodhi Tree, which is considered sacred by Buddhists. Now, this city is a popular religious and tourist site.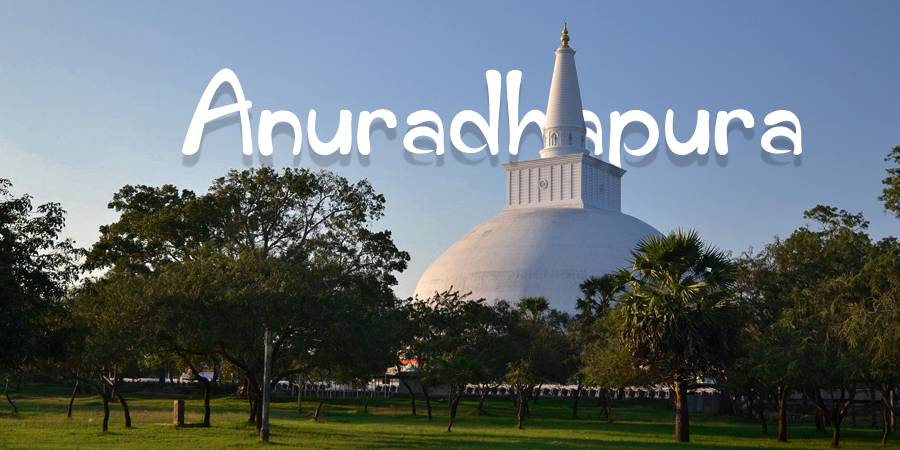 The most popular tourist attractions in Anuradhapura are the sacred Maha Bodhi tree, Lovamahapaya Palace, Isurumuniya Vihara, Ratna Prasada-the jewel palace, Archeological museum, Royal Pleasure Gardens, Royal Palace, Kuttam Pokuna, Buddha's samadhi, and many more. The popular dagobas are Mirisaveti, Abhayagiri, Ruwanveli and many more. Anuradhapura is the culturally and religiously significant city which has authentic Buddhist traditions, lavish palaces, traditional monasteries, archaeological ruins and informative museums. Most of the people visit this city to seek peace and to satisfy their keenness.
Dambulla – The City of Ancient Memories
Dambulla is tucked in the central province of Sri Lanka. This humble city is a treasure of historical monuments and one of the go-to travel destinations in Sri Lanka. It's a city with a lifetime of ancient memories. Of all the places in Dambulla, UNESCO World Heritage Site-the fabulous Dambulla cave temple complex must be first on your to-visit list. It is the most beautiful cave temple on the island with spectacular sculpture and paintings. South Asia's largest rose quartz mountain situated in Dambulla.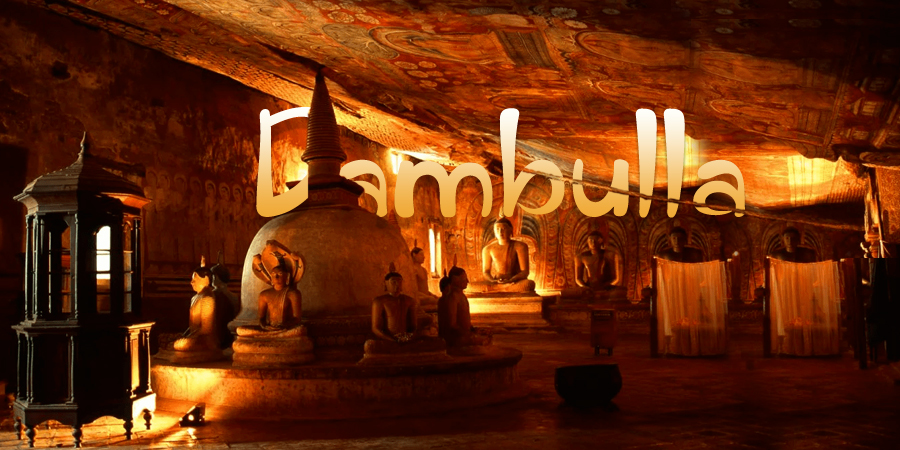 Other than Dambulla Golden Cave Temple, the most excellent places to visit in Dambulla are Minneriya National Park, Sigiriya Fortress, Pidurangala Rock, Buddhist Museum and Museum of Wall Paintings, Kalu, Rangiri Dambulla International Stadium and diya Pokuna . Dambulla is a symbol of Sri Lanka's precious and graceful history and culture.  Every monument in Dambulla evokes the tale of the timeless historical story. A trip to Dambulla is a fulfilling experience for nature and adventure lovers. It's a beautiful place to get soak in natural beauty!
Jaffna – The City of Quaint
Jaffna is one of historical and heritage cities situated at the northern tip of Sri Lanka. The city had been ruled by various kingdoms, governments and the armies. Jaffna has a strong influence of Tamil people and Hindu culture. Today the city flourishes as one of the industrial cities of the island. Jaffna, due to being ruled by different kingdoms and governments has numerous monuments to attract tourists, each monument reciting a different yet alluring tale to its visitors.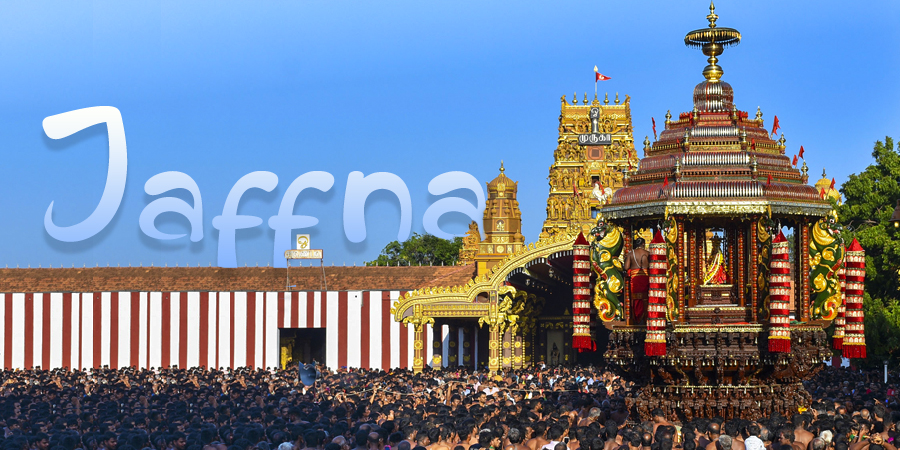 Jaffna Nallur Kandaswamy, the Kovil embodied by a golden arc and sophisticated gopuram that enchants thousands of pilgrims and worshippers. Some of the other attractive monuments include the Jaffna public library, Jaffna Fort, Dutch Fort, Fort Hammenhiel, Delft Island, Sangilean Thoopu, Nainatheevu Naga Pooshani Ambal Kovil, Nagadipa Purana Vihara, and  Kadurugoda Temple. Jaffna city has two famous beach getaway destinations as well, Casuarina beach and Charty Beach. Jaffna local people are indeed wonderful and friendly and making a trip to this beautiful heritage city of Sri Lanka should be a priority on anyone's travel plan.
Concluding With
Sri Lanka unquestionably has so many to keep you engaged when it comes to sightseeing and exploration. As an island nation, it also has a boundless source of spectacular beaches, the plethora of water sports, breathtaking sunsets, abundance of wildlife, sprawling tea gardens, impressive skyscrapers and of course, the fancy restaurants and their mouthwatering delicious local & international cuisines. Above I chose my top most favourite travel destinations in Sri Lanka to share with you guys! Now it's time to hear from you 🙂
Have you ever visited any of the above travel destinations in Sri Lanka? Let me know about your most favourite travel destinations in the comments below!