Every Time we visit a website, we unknowingly rate it by its usability, efficiency, and accessibility. The better these three characteristics are, the more likely we will stay on the website and engage with the content. In today's digital marketing environment, the website has become a more effective tool than ever before. When it comes to business, a website is a 24/7 working salesman. Therefore, a great website user experience (UX) ensures that visitors can simply find everything they are looking for with ease and speed. Creating a content-rich, profoundly designed website will help you to keep your customers and affiliates engaged with your business and returning for more.
There are many ways to improve the website user experience in every aspect of a website, but the quick and effective tips below will help you to create a better UX website. Let's check out the tips one by one.
 01. Use Your Website's White Space
White space is important for a good website design. It makes the website's content more readable and allowing the users to focus on the features adjoining the text. According to the research by Crazy Egg, White space around the text and headings help to upturn user attention towards the content by 20%. White space also gives an open, modern, and fresh feel to your website and with the effective use of white space, you can convey this feeling to your website users.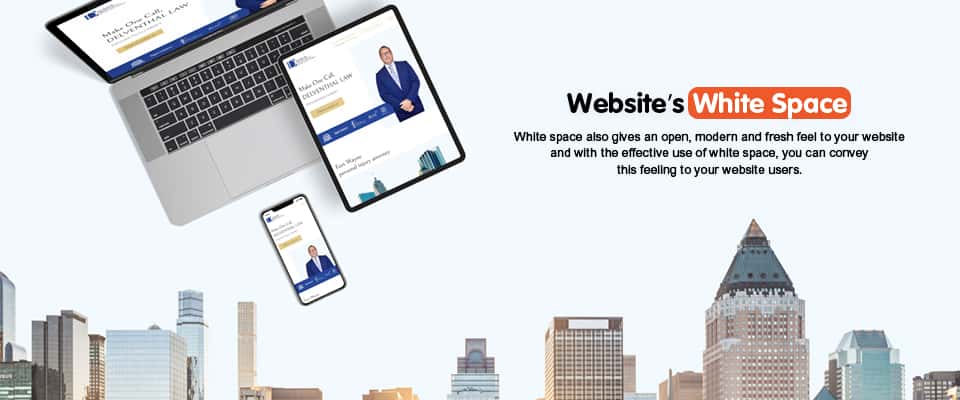 The key point is to find the right balance between what is most essential to communicate at the top and surround that information with some white space to highlight the important image or text. It will allow your users to focus their attention on the most important things on your website and make it easier for them to digest information.
02. Optimize the Page Speed of Your Website
As for the website users, one of the most irritating experiences is to wait too long for a page to load. With the growth of mobile gadgets, people are getting access to content from many different places all around the world. While browsing the internet at the cafe or while watching their favorite TV show on a laptop, users expect a quick result for the content that they want. When they don't get it fast, they usually bounce from the site.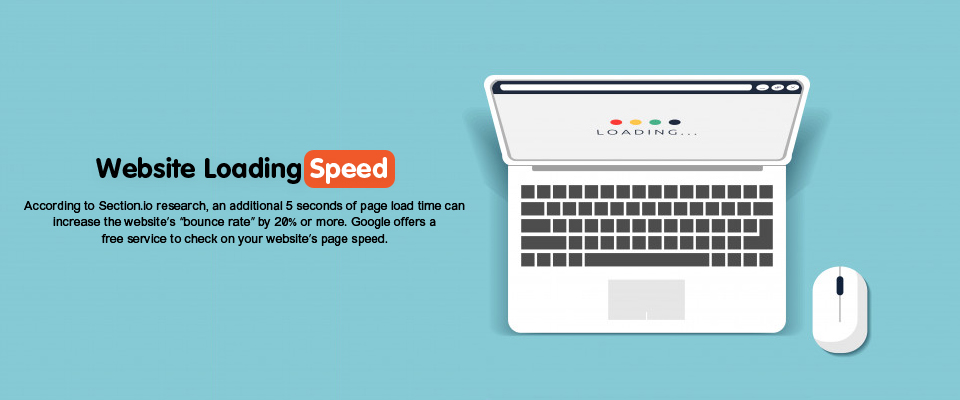 When a page loads slowly, users feel it as an interrupting experience and often users don't have the patient and time to wait, so, it can be frustrating for them. According to Section.io research, an additional 5 seconds of page load time can increase the website's "bounce rate" by 20% or more. Google offers a free service to check on your website's page speed. Through Google's website speed check and guides, you can improve your website speed on mobile and desktop.  The image file size is one of the main causes of your website's slow page speed. So, before uploading images onto your website, make sure to compress them in order to give the best website user experience for your visitors.
03. Strategically Use Images on Your Website
Nowadays online users are getting smarter at judging business websites even before they choose to browse the website further. When a user visits your website for the first time, they can easily recognize a common stock image they have seen somewhere else or that similar to the style of the stock image. Using stock photographs on your website can reduce the trust and faithfulness of your website; it also looks very common without any uniqueness. Unluckily, these associations have a direct impact on your business as well.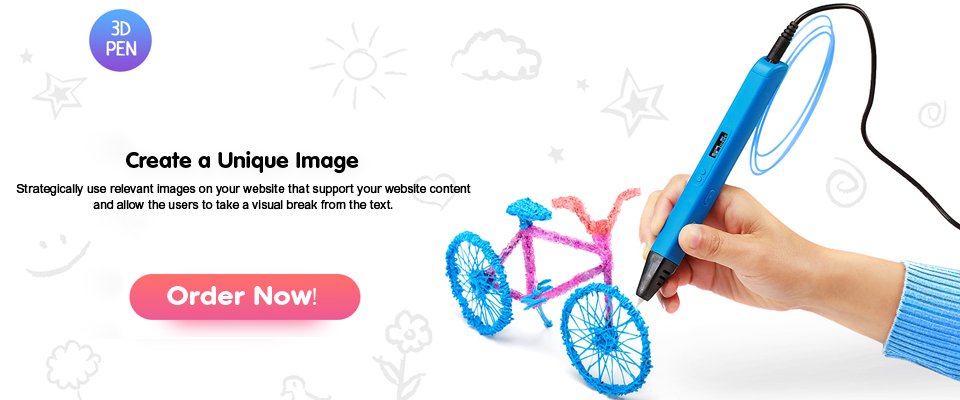 Using own actual images that are capable of conveying your services, products, and brand help to increase your conversion rate and you can have a better connection with your potential customer, also you can provide them with a unique website user experience. Strategically use relevant images on your website that support your website content and allow the users to take a visual break from the text.
04. Maintain Pages Consistent on Your Website
Consistency means creating the whole thing that matches with each other on your website from Title sizes, font selections, button styles, illustration styles, colouring, design features, spacing,  image usages, and many more. Everything on the website should be blended well to make a comprehensible design between pages.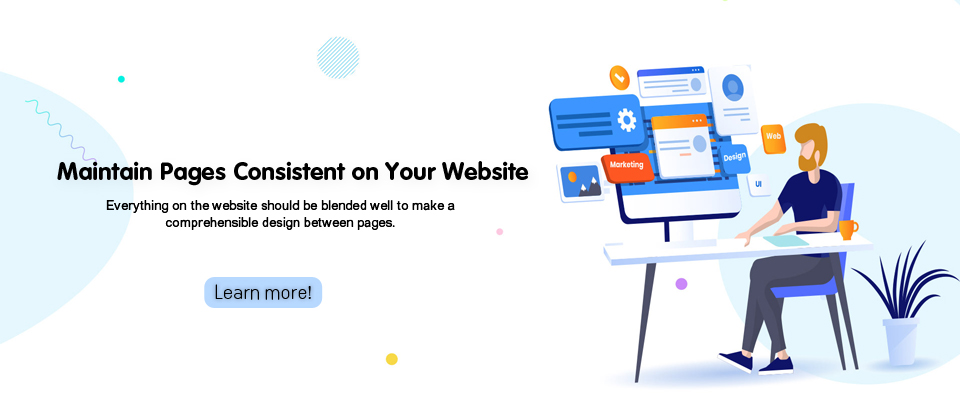 In order to give a delightful website user experience to your users as they navigate over your website, it's really important to give them a feeling that they are still on your website. Extreme alterations in design from one page to another can make your users feel confused and lost. It will make them easily lose trust in your brand because according to the users, inconsistencies in website design lower the value of the products and services you are offering them.
05. Find and Fix 404 Errors on Your Website
Even though search engines don't penalize your website for 404 errors, definitely your user will do it. When a user clicks through a link, generally they are expecting that the link will lead them to the information they want to see. So, when they encounter a 404 error page automatically they become annoyed and it makes them reconsider their decision to spending their time on your website, thus they possibly could go somewhere else to find a quick solution.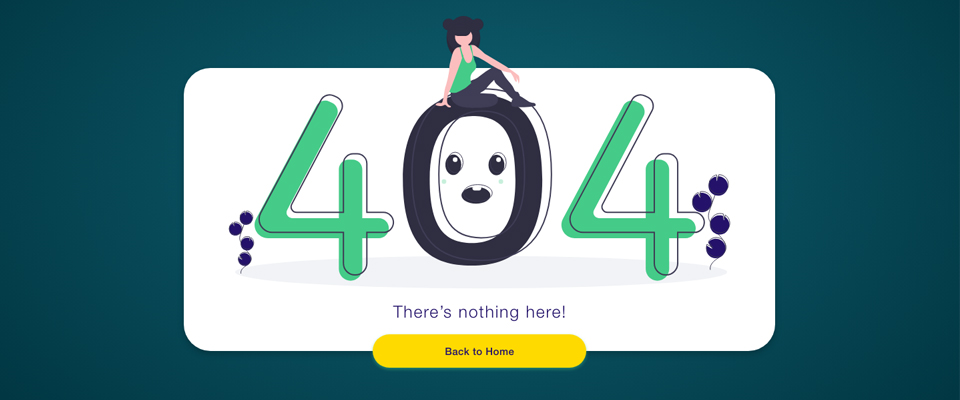 404 errors are highly annoying and totally disrupt your users' journey throughout your website. By applying Google Webmaster tools on your website you can check 404 errors on your website and fix 404 errors to provide a better website user experience for your website users.
06. Have a Responsive and Mobile-Friendly Website
There are lots of modern technologies that have been introduced to fulfill the needs of users to be mobile. Websites also evolve with these new developments. It doesn't matter what kind of gadgets users are using to access your website, you should have a mobile-friendly and easy-to-navigate website to offer a better user experience to your visitors. Google is now started penalizing websites that aren't mobile-friendly. So, now it's become even more crucial for you to make your website responsive and mobile-friendly.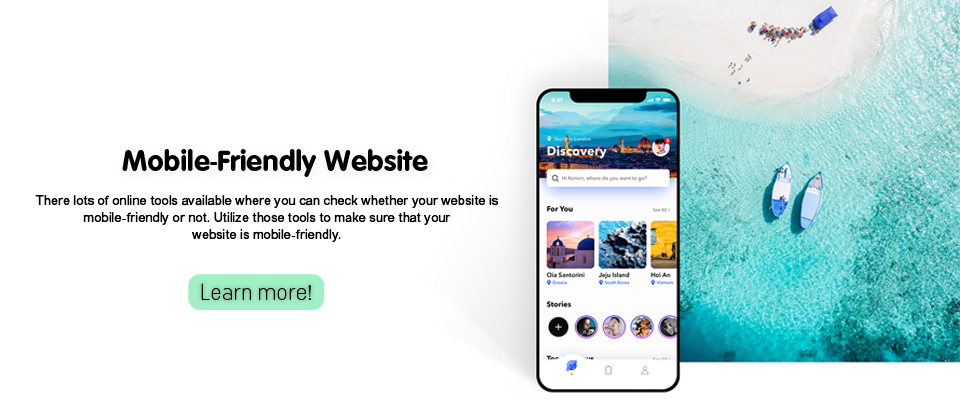 Having a responsive mobile-friendly website is the single most valuable way to improve your website's usability and website user experience. There lots of online tools available where you can check whether your website is mobile-friendly or not. Utilize those tools to make sure that your website is mobile-friendly.
Wrapping Up
Often we focus on ensuring our websites appear in relevant searches and forget how important it is to provide the best user experience for our customers. If you want to continually do well in your online market, you need to give the best possible experience to your website users. I hope these 6 tips should get you on your way. First impressions are matter more; make sure that you are making a stunning first impression on your website users.
Guys, kindly share your opinions about this post or if you want to add some more tips let me know them in the comments.