If you have been in the online biz for sometime, you would know that number of visitors on a website mean nothing. What good are a 1000 visitors to you, if you are hardly generating any sales from your website. This is where Conversion Rate Optimization comes into play. Forgive me for beating around the bush if you are aware, but there are tools that can help you enhance the value you are getting from the current traffic on your website.
In simple terms, Conversion Rate Optimization can help you get more bang out of your bucks, without spending an additional penny on marketing.
Spending more to get more customers is the old form of marketing.
Here I have listed tools, some of which will potentially increase the number of leads you capture from your website, while others will work to tell you how your visitors are interacting with your website, which parts of your website are getting the most attention, while which parts need significant improvements in order to convince and convert more customers.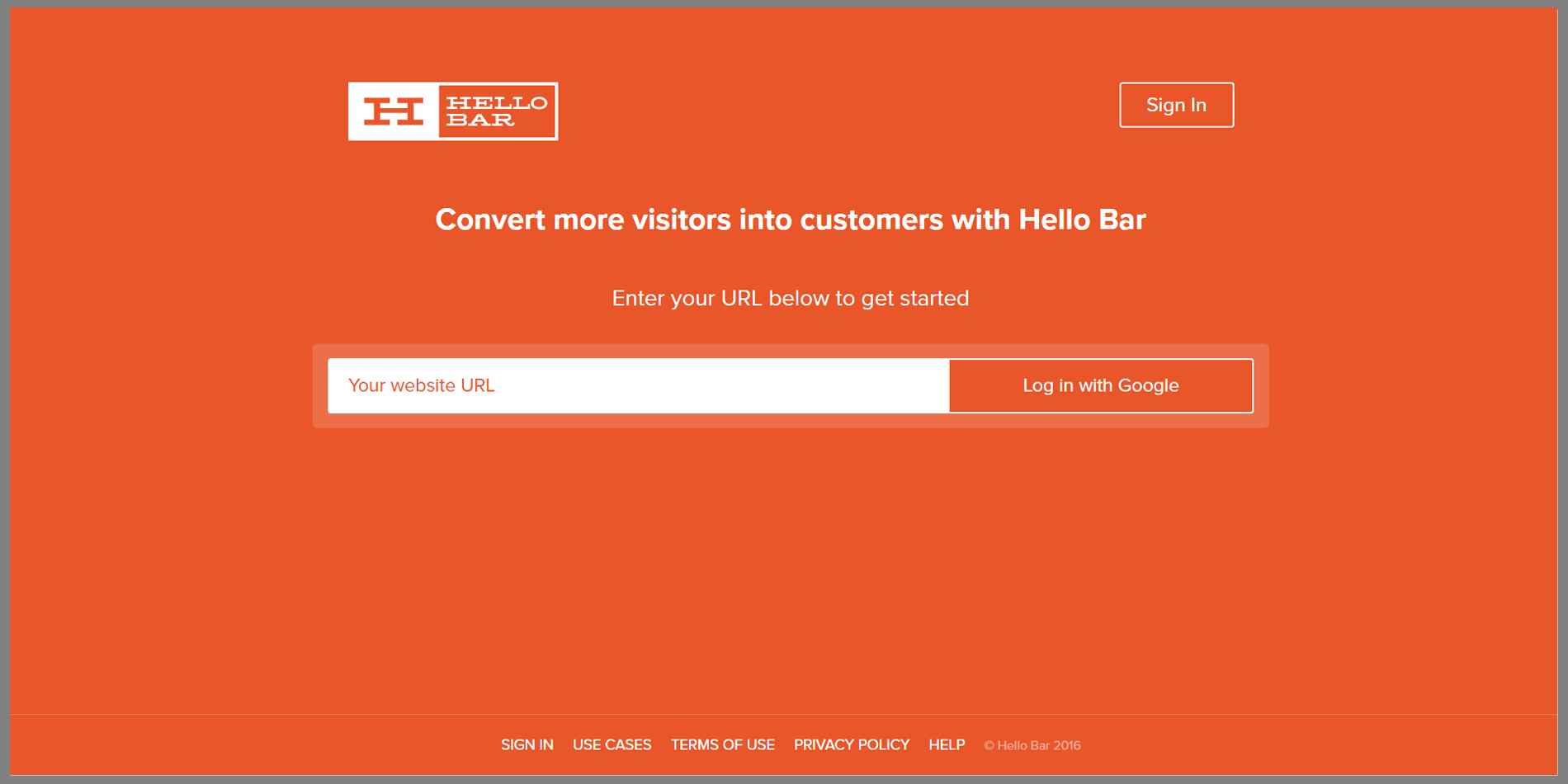 HelloBar is a lead capturing tool that allows you to add a form to your website, which pops up while visitors navigate through your website. This will help you to grow your email list, showcase your services or sale or promote your social media pages. The free version of HelloBar lets you create a CTA that will be visible to every tenth visitor. However, its premium version offers a more advanced setups.
Pricing:
| | | |
| --- | --- | --- |
| Basic | Pro | Enterprise |
| Free | $4.95/mo Onwards | $83/mo |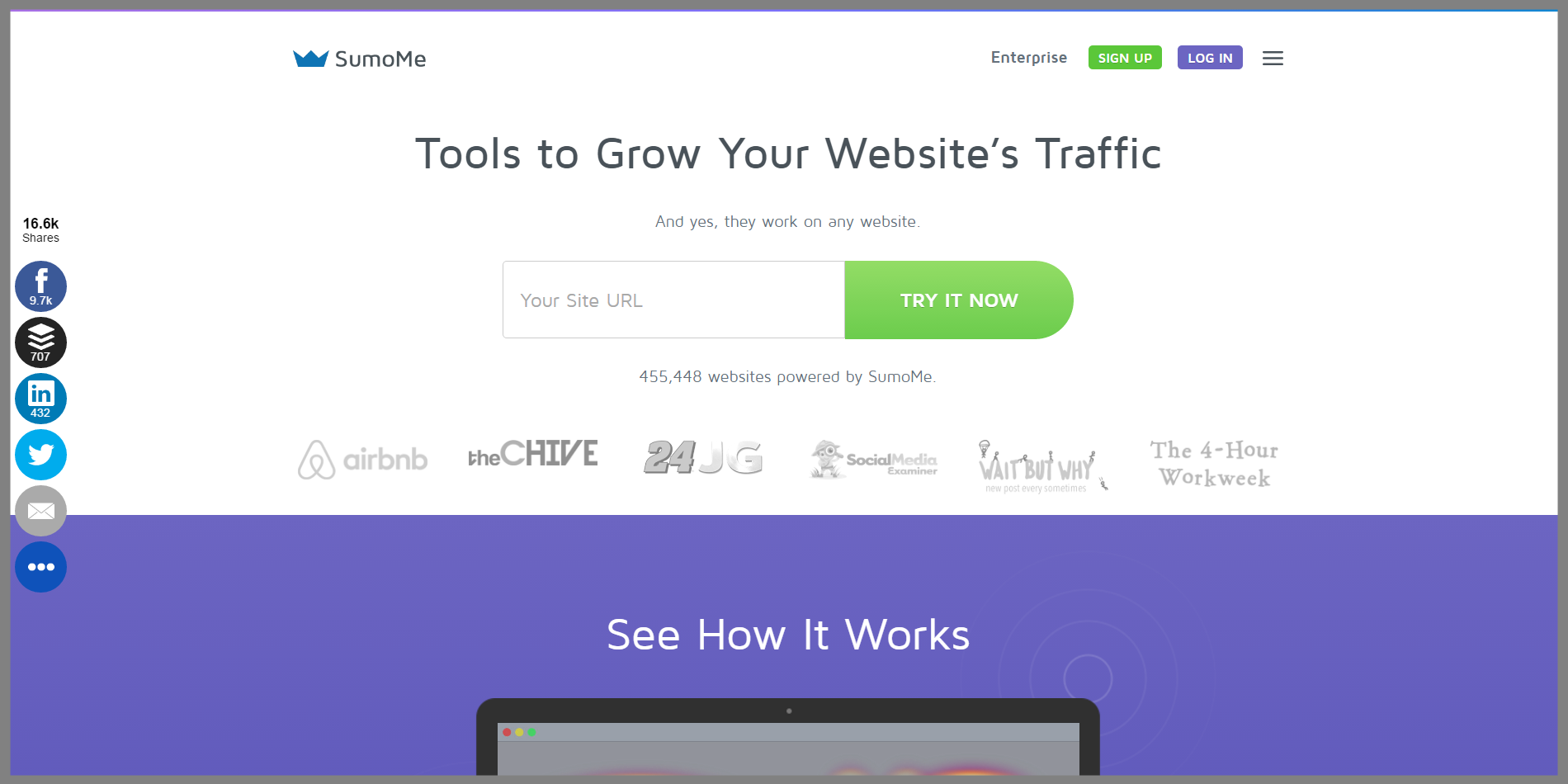 SumoMe helps you grow your website's traffic by offering conversion tools like a 'Welcome Mat' popup CTA, scroll triggered box, Contact Us form and a Smart Bar to grow email subscribers. Also, it integrates with major email management software providers like MailChimp and Aweber. SumoMe also offers integrated Google Analytics in your SumoMe dashboard.
Pricing:
| | | |
| --- | --- | --- |
| Basic | Pro | Enterprise(Customized) |
| Free | $29/mo – $119/mo | Contact SumoMe |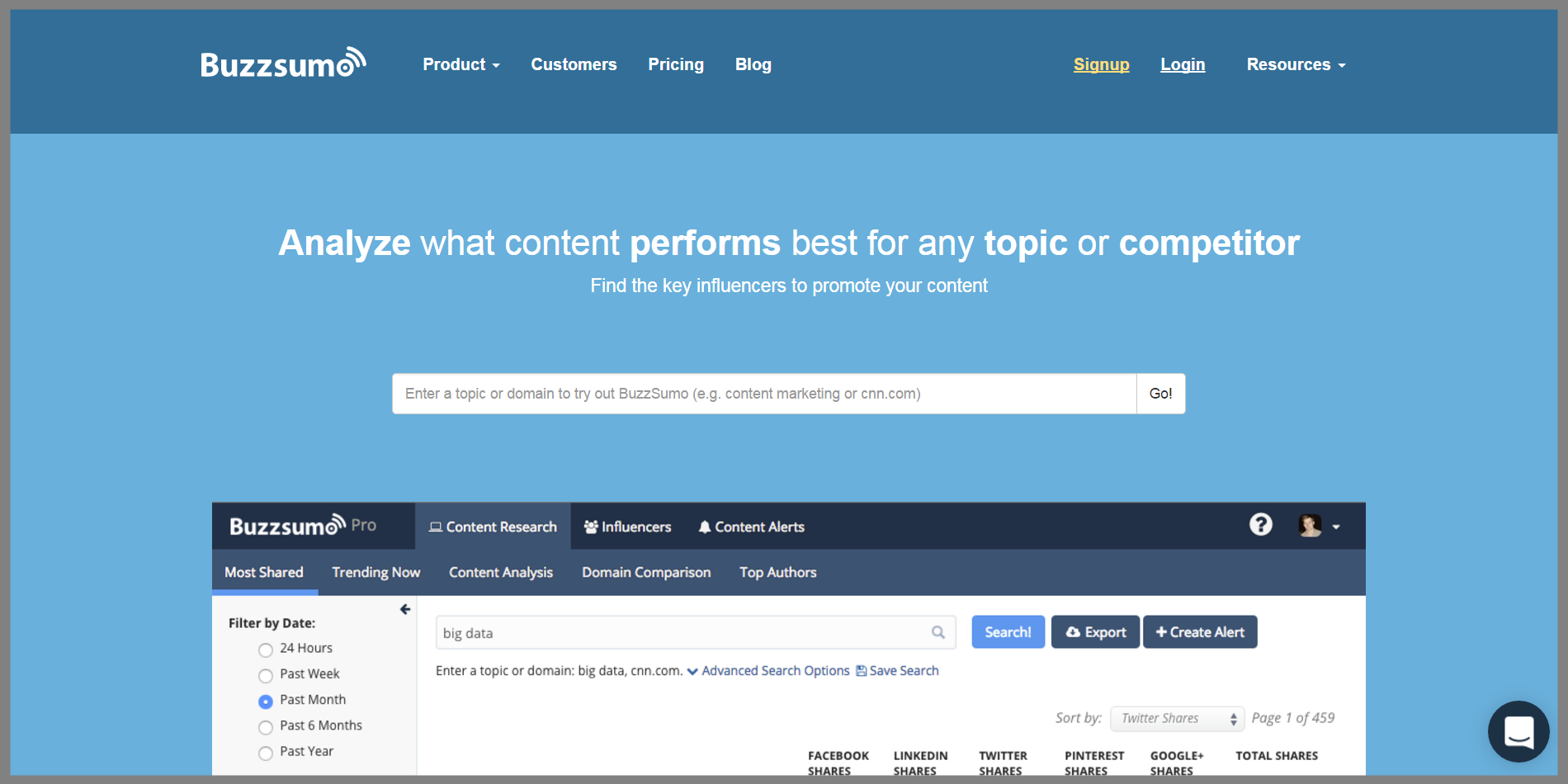 BuzzSumo is a research tool, which compiles the most shared content on a particular topic. It gives you insights on the most trending content for a keyword or niche of your choice. Once you enter your keyphrase into Buzzsumo, it will spit out the most viral content on the web based on the traction it received. This can show you what kind of content is working best for others in your niche and help you replicate the strategies that worked for them to get more conversions for your business. 

Pricing:
| | | |
| --- | --- | --- |
| Pro | Agency | Enterprise |
| $99/mo | $299/mo | $699/mo |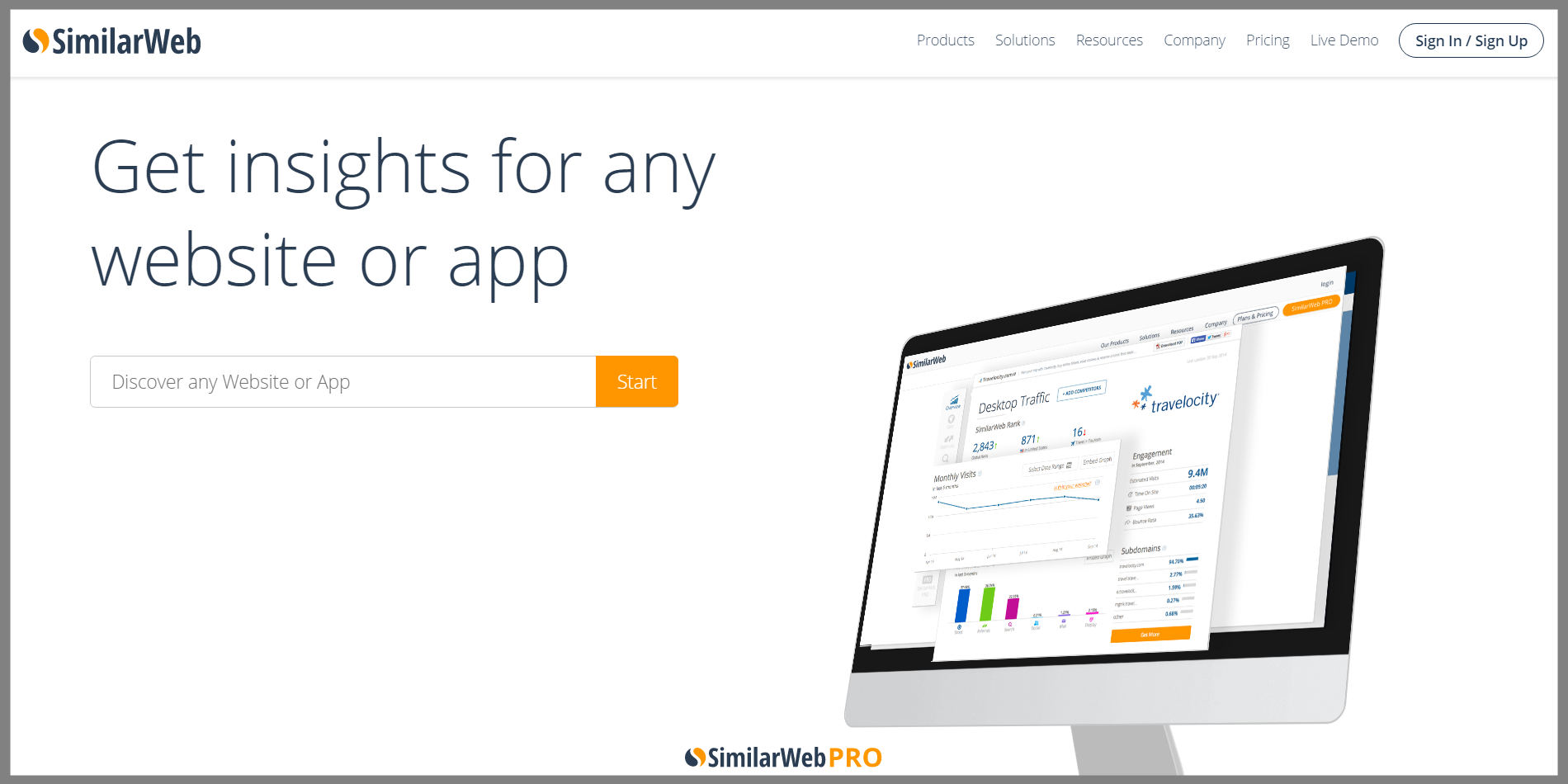 SimilarWeb allows you to compare your website's traffic with its advanced traffic estimator tool. SimilarWeb allows you to track your traffic sources and determine the most profitable channels of marketing for your business. You can make strategic decisions based on data to pull back the marketing budget from channels that are not that great, and invest in channels that bring home the bacon.
Pricing:
| | | |
| --- | --- | --- |
| Basic | Ultimate | Custom |
| Free | Contact BuzzSumo | Contact BuzzSumo |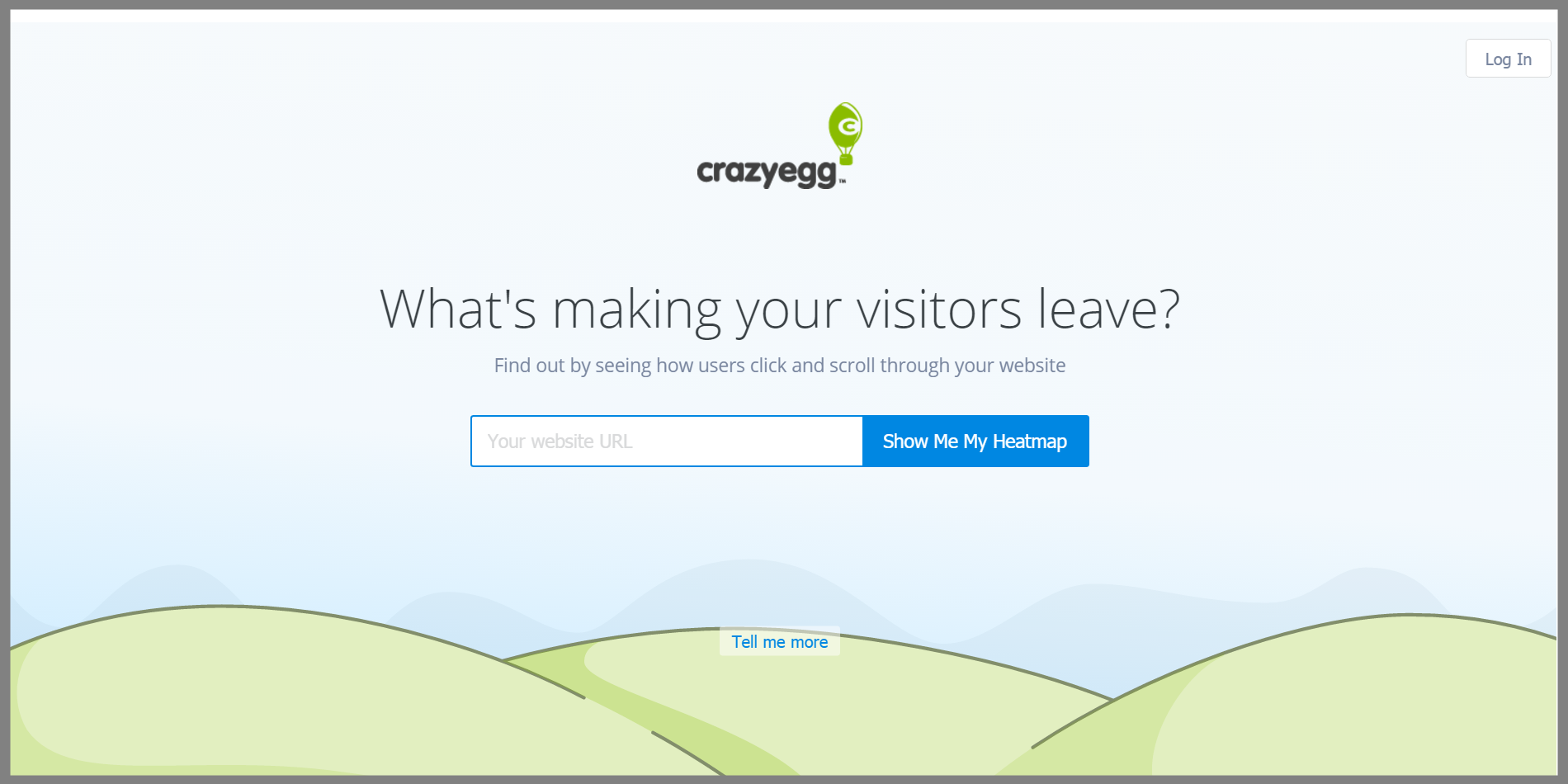 CrazyEgg is an amazing tool to visualize where your visitors click. Its Heat Map functionality shows you what is grabbing your visitor's attention or what is turning them off. And its Scroll Mapping tool highlights how far down the page your visitors are scrolling. In a nutshell, CrazyEgg provides you a thorough report to understand how well your visitors are engaging with your website and you can boost your conversions from the existing traffic by doing little changes to your site.
Pricing:
| | | | |
| --- | --- | --- | --- |
| Basic | Standard | Plus | Pro |
| $9 /mo | $19 /mo | $49 /mo | $99 /mo |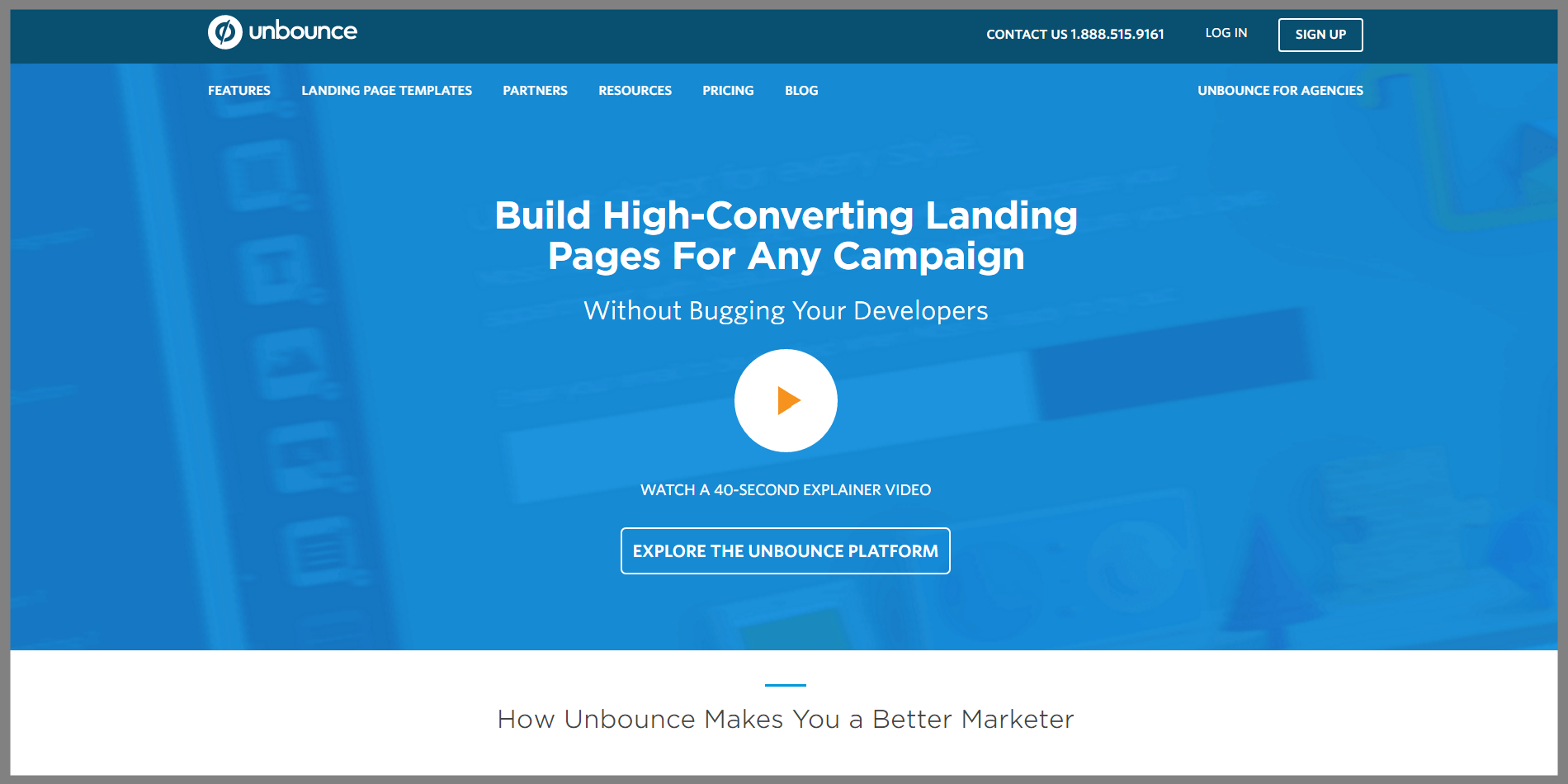 Unbounce is a robust marketing and A/B testing tool that allows marketers to create, publish and test landing pages. Its drag and drop functionality gives you a clear picture of how  your website looks and functions for your visitors. This can help you make strategic changes to things that are not appealing to your visitors, meaning more conversions and money to you.
| | | | |
| --- | --- | --- | --- |
| Basic | Pro I | Pro II | Enterprise |
| $49 /mo | $99 /mo | $199 /mo | $499 /mo |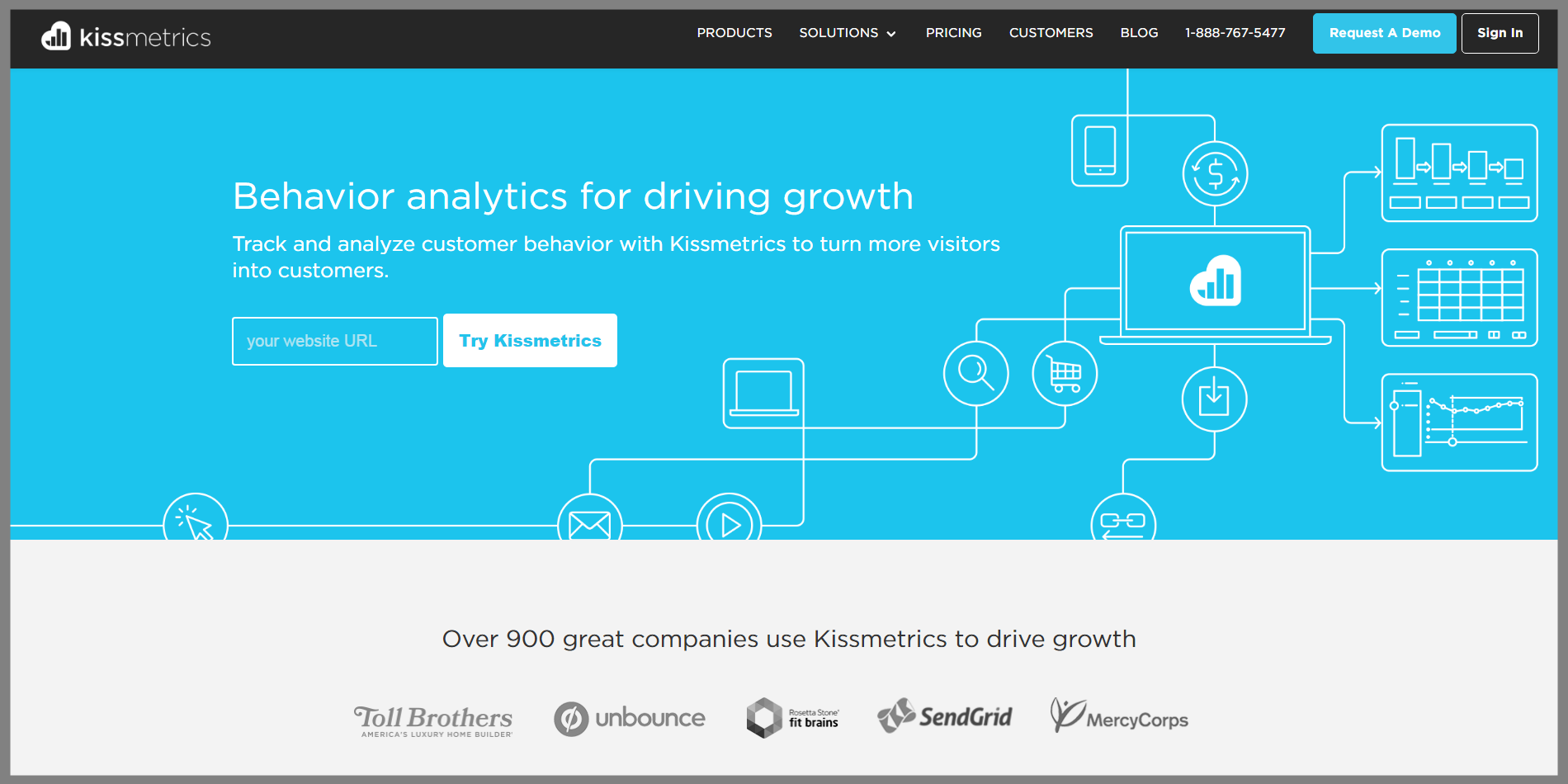 Kissmetrics is an analytics tool that integrates with your email service provider to analyze your audience and email them specifically. Kissmetrics helps you conduct A/B testing to figure out your most profitable campaigns and capitalize on them accordingly. It increases your ROI by analyzing your customer's behavior on your website and helping you make strategic changes to have higher chances of converting visitors into leads.
Pricing:
| | | |
| --- | --- | --- |
| Self-Service | Growth | Power |
| $220 /mo | $500/mo | $700/mo |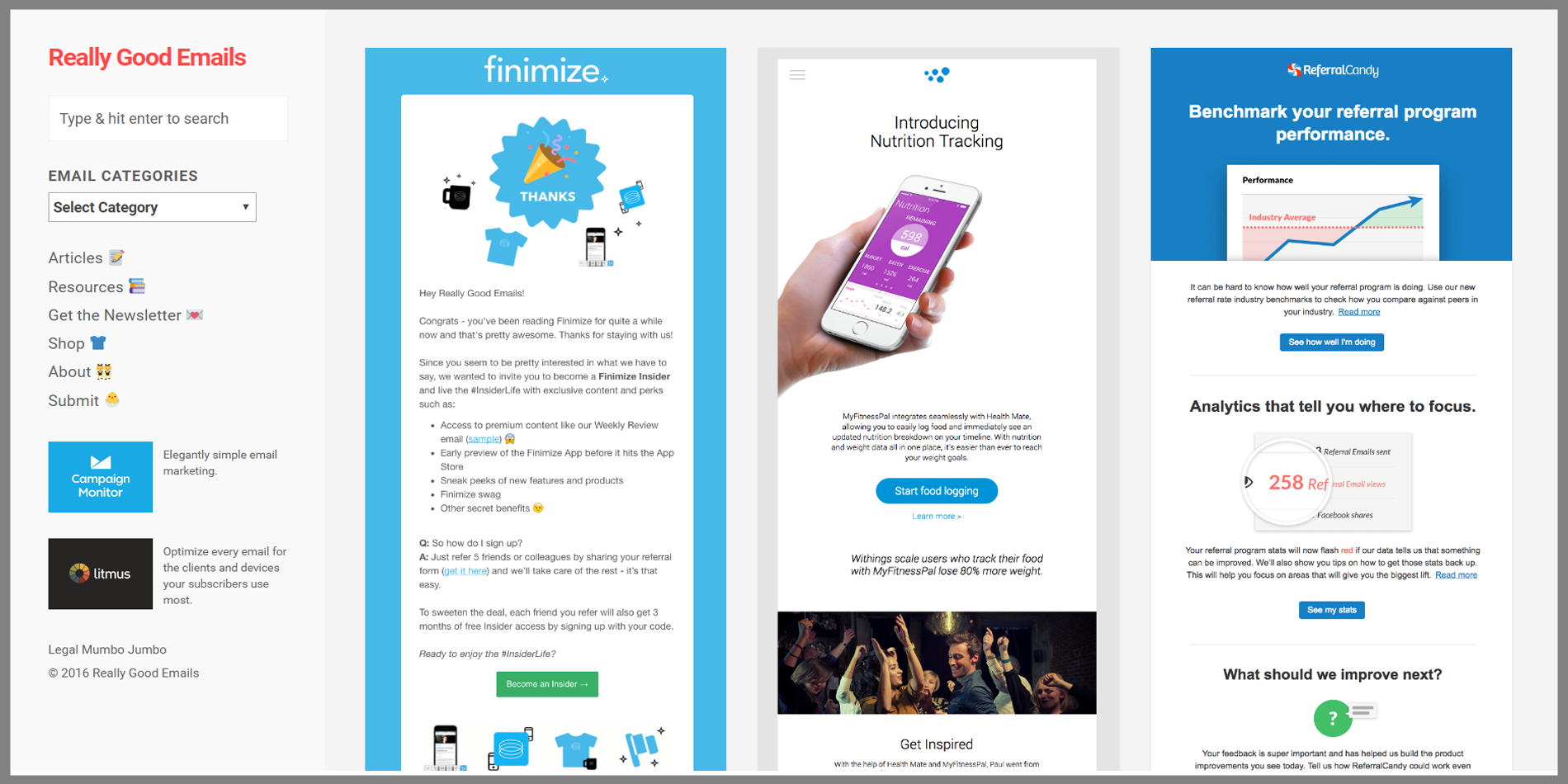 Really Good Emails provides you a bunch of ready-made email layouts, which are beautifully crafted to drive the viewer's attention. Emails are the best way to outreach your audience and Really Good Emails ensure that your messages reach your audience in the best way possible. Their layouts are pretty fab to be honest.
Pricing: It's FREE!!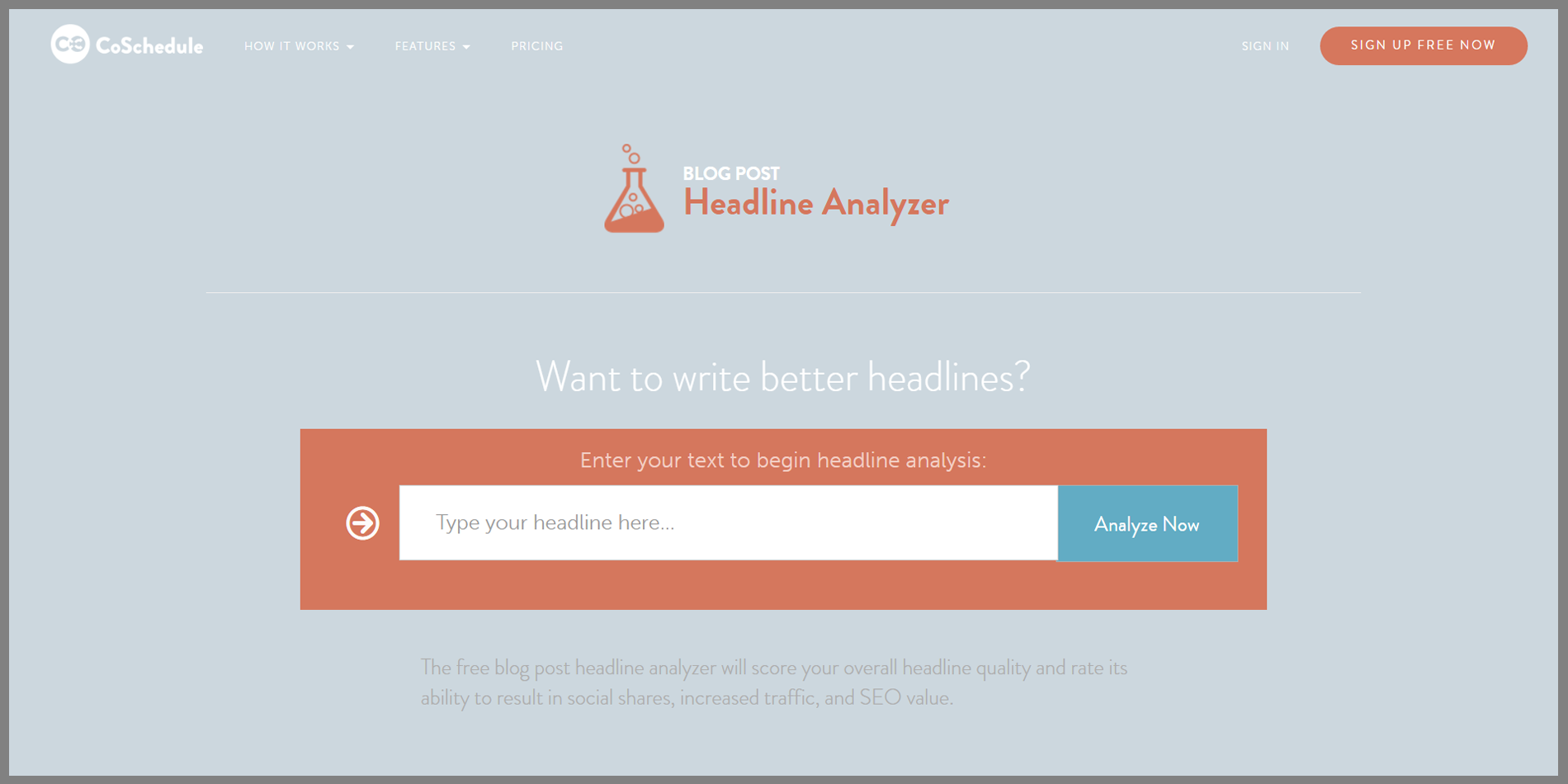 Headline Analyzer by CoSchedule analyzes how strong your content headline is and gives you a score between 1-100. It determines the Emotional Marketing Value of your headline. The score is based on common, uncommon words, vocabulary, and characters used in a headline.
(P.S. I am a fan of this tool!) It has helped me drive more click throughs to my old blogs by simply making some keyword changes.
Pricing:  It's Free!!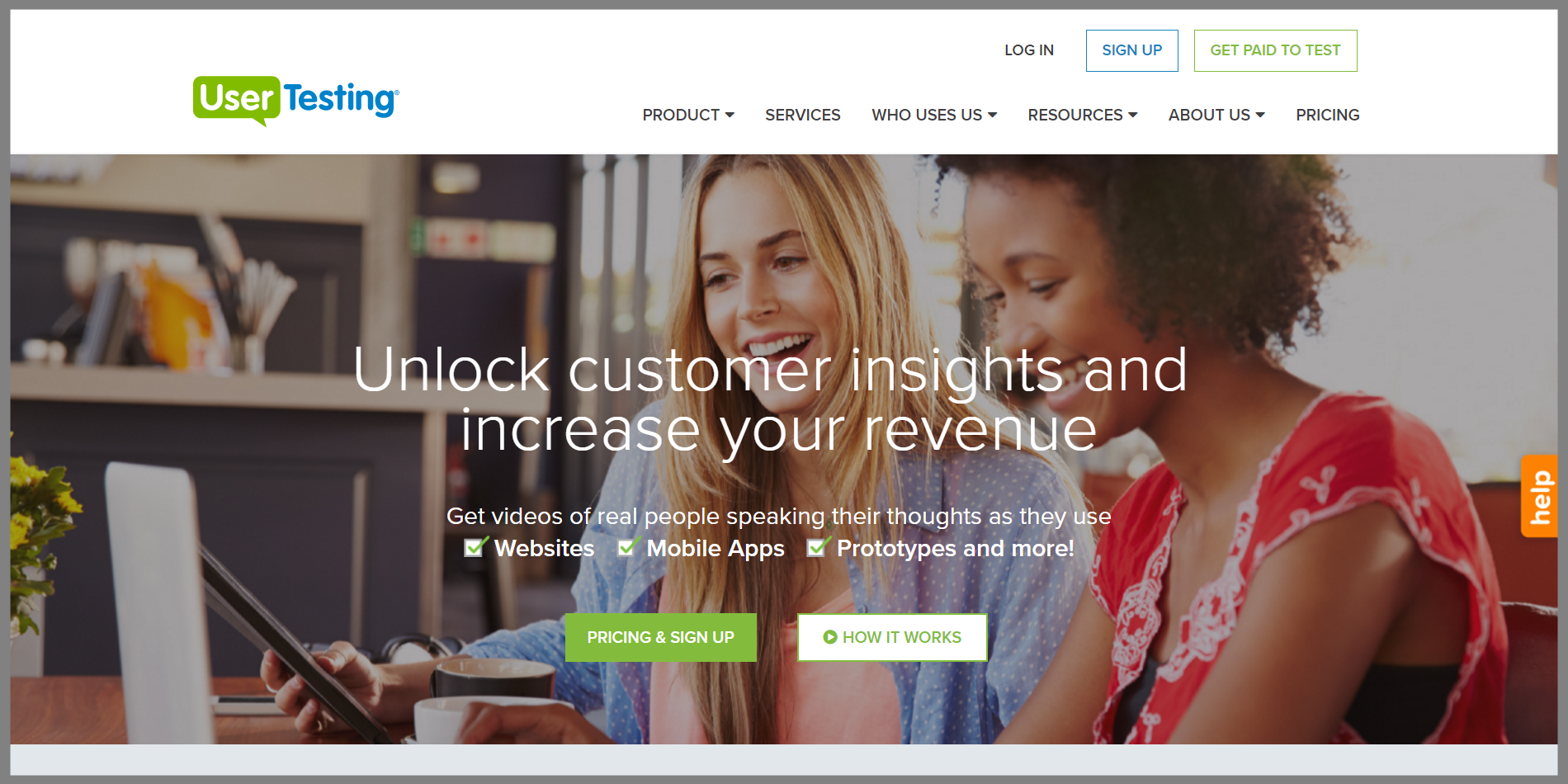 User Testing is an online testing tool that allows you to gather videos of real people interacting with your website. The videos show how visitors react to your site and their opinion on what's good or what's bad on the website. This tool conducts user's studies across demographic groups. It lets you observe your target audience's experience with your site, and you can change your website accordingly to provide a great user experience to them.
| | |
| --- | --- |
| Basic | Pro |
| $99 /video | Contact User Testing |
Start Optimizing Your Conversion Rate Today!
Hopefully, these 10 tools will help you increase your conversions. While some of these tools are free, but their features are limited. You can mix and match some of the free and paid tools to optimize your website for the best retention.
These tools should be more than enough for you to get started. If you are a beginner I would strongly suggest trying Crazy Egg and Hellobar, because they have great documentation and resources online.
If you need any help while setting up a conversion tool for you, feel free to contact me via Our Official Facebook page or quickly drop a comment down below!
Have you tried any of the tools we've listed above?
If 'Yes' then, which tools you found to be the most helpful for your website? Let me know, I am excited. 
About

Anita Sharma

Anita Sharma is a Digital Marketing Strategist based in Kolkata, India. Anita covers SEO, SMM, E-commerce and Content marketing. A Marketer by day and reader by night is a graduate of the University of Calcutta with a degree in chemistry; she previously worked as a Tutor for 5+ years. Anita has a passion for helping people in all aspects of Digital Marketing through the latest industry blogs she provides. She is always up for consultations. Want her to plan and execute your Online Marketing Campaign? Contact her via her LinkedIn.