Maybe you are an Online Digital Marketer or a Blogger, Freelancer, Entrepreneur, Local Business Owner or from any other trade, but one thing will remain constant for everyone. You all need marketing. The effort and resources needed to market your products or services may be different. But, without marketing, there is no exposure and your business is bound to get stagnant at some point in time.
 "Digital Marketing in 2016 is an investment that is done for the betterment of one's Business"
I will be talking about essential marketing strategies that are never going to die, some that are going to be more useful than ever in 2016 and some that we need to leave behind because they will not work anymore.
Successful Entrepreneurs and Business Owners spend an average of 30 minutes a day on Business Education and Self Development.
That is a form of marketing. It is time invested in understanding the changes in your Demographics, Market Place and Key Performance Indicators of your Business.
Realizing the opportunities when you intelligently utilize today's marketing channels like Social Media to build a long-lasting, relatable and profitable relationship with your customers in an entire community of referring fans for your business, is how you can excel at marketing.
2016 Marketing Channels To Avoid At All Costs 
Vine, Foursquare and Swarm have died a silent and painless death in 2015. If you are using any of these channels, it might be a good time now to write it down and scratch these out of our routine. Blogging still remains a very important strategy. However, content with no strategy is not going to get you very far. Spend more time on planning out your content instead of randomly churning out articles for your business or getting them outsourced. Digital Marketing Trends continue to reveal that the use of Stock Images and Video footage has declined a lot last year itself. Consumers have seen it all, they want original and authentic feeds.
As Google and other email corporations become more stringent, " sending a bunch of emails to your subscribers is not going to work either " Instead you will need to focus on Email Automation and Personalization (more on this in the blog).
Banner Advertisements are on a decline too. There is a mobile movement going on for the past few years and the rise of smartphones is creating smarter consumers and creating more opportunities for smarter marketing. Consumers have become "banner blind", so investing in banners is not a great idea unless you are already getting good results from a particular source.
Also, it might be high time to consider whether you need to allocate more funds to marketing your business on desktops vs. mobile environments.
THE MOBILE MOVEMENT STUDY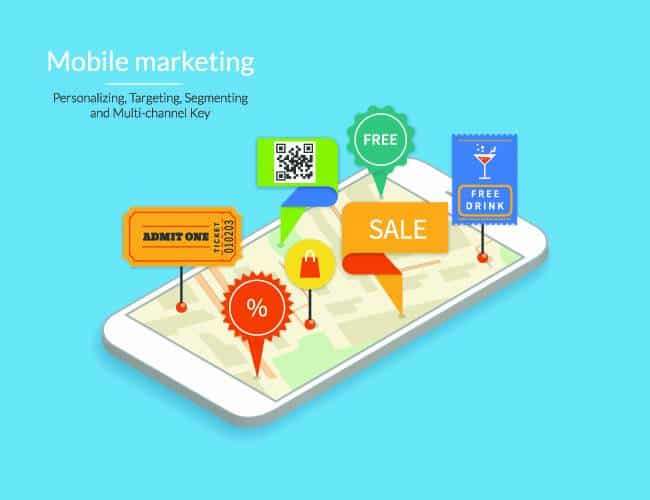 Over 2015, mobile search queries have skyrocketed to new heights. People search for everything from Travel Information to Product Reviews, Local Restaurants to random Trivia to become more knowledgeable.
While Word of Mouth and Display in Stores do lead to people to search for products on their smartphones…
…71% of consumers search for a product because they saw an advertisement.
4 out of 5 people take an action based on an advert they saw either on PC or on their Tablets and Phones. Mobile Advertisements are the new trend.
82% of Mobile Users notice mobile Advertisements. However, 79% of Top Advertisers still do not have a mobile-optimized website. It is more important than ever this year to provide your visitors with a good mobile experience. Don't just check this box if you have a responsive website. It is important to check how your website functions on different browsers and different gadgets to get the most out of your time and resources spent on marketing. (You can contact me if you need help with creating a great mobile experience for your consumers).
Consumers today use a smartphone to keep updated, stay connected, for entertainment or to search for information on the go and obviously to make a smarter shopper. The shift is already happening,  Don't miss the mobile movement.
Here's my list of the top 15 Latest Digital Marketing Trends for 2016
Re-targeting,
Promo Marketing,
Google Tag Manager,
Email Marketing (Automation and Personalization),
Marketing Automation,
Content Marketing (with a twist),
Buyer Follow-up Plan,
Search Engine Optimization,
Social Selling,
Conversion Rate Optimization,
Sideway Marketing,
Self-development and Business Education,
Podcasting (You read it right, people still listen to podcasts),
Google Ad Words PPC,
and YouTube Video Marketing.
This list is in no particular order. You may or may not have even heard about some of the ways, but if you find something interesting or questionable – Let me know through the comments section.
Now since you have a fair idea of what to expect inside this blog post, let us move into the details of each of the aforementioned tactics.
#1. RE-TARGETING / RE-MARKETING
Also known as "Pesky Salesman" Marketing. Re-targeting (Re-marketing) aims at balancing branding and direct response.
Since too much direct response can lead to consumer saturation and too much branding entails brand exposure without any direct correlation to an increase in sales, Re-targeting is a form of marketing that aims to balance both aspects of branding and direct response.
Re-targeting allows you to deliver certain value in advance and be assured that there will be a follow-up regardless of any contact detail or sale acquisition.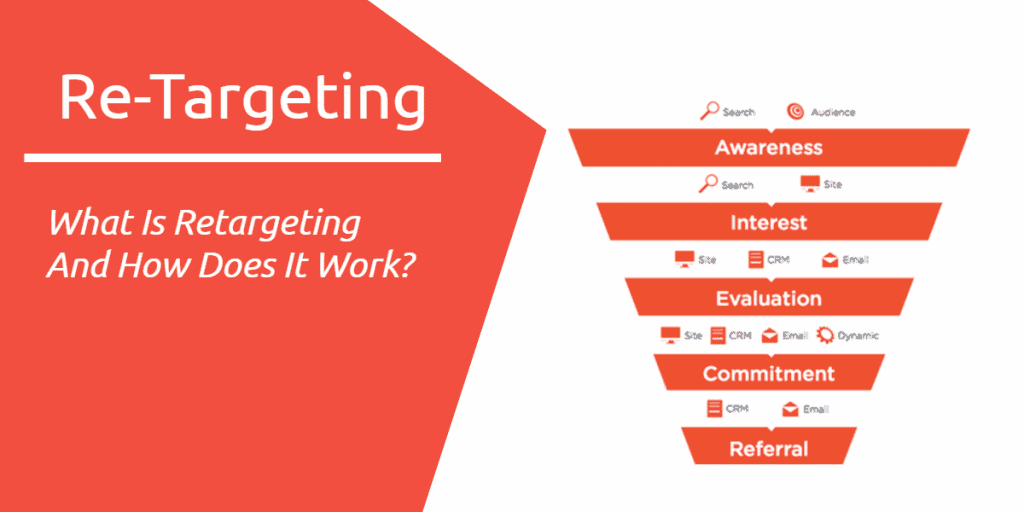 For Re-targeting to work, you need to ensure that you have great content. As sending users to landing pages related to content has lower costs than sending them directly to a product landing page, this method has an overall lower cost per lead.
Your first priority should be to build a pixeled audience. You can do this from either Google or Facebook, both are great in their own ways. Then remarket your products to only the pixeled audience which left your landing pages without converting.
Here is a very interesting read I came across on HubSpot about retargeting ideas. If you find the resource helpful, don't forget to bookmark their page for future reference.
RE-MARKETING STORY
Watchfinder, a premium, and pre-owned luxury watch retailer discovered that less than 1% of visitors were purchasing from their website. Since the average order value on their website was close to $3,500, the company found that buying decisions often spanned over a long period of time. Watchfinder's challenge was to re-engage and converse with these users who had shown interest in the luxury watches to incite them to return to the website and make a purchase.
This is where re-marketing came into play. Once their remarketing campaign was properly set up and executed, they had a massive 1300% increase in ROI. Their average sales volume also increased by 13%.
Click here to read their full case study in detail.
#2. PROMO MARKETING CALENDAR
Don't just look at the Promo Calendar as a list of days when your company blasts festive emails to all your subscribers. If planned in the right way, a Promo Marketing Calendar can help you reach your company milestones faster.
Here Are 6 Effective Ways of Using a Promotional Calendar
Break Larger Business Goals into Smaller Milestones
Create Success Checkpoints and Breach KPI's
Set project Deadlines and Track progress
Understand How and When to Allocate Resources
Increase Brand Awareness Amongst Consumers
Increase Revenue From Your Email Marketing Lists
Keep the focus on your marketing plans first, and use the promotional calendar as a means to overcome the aforementioned objectives.
So, how can you go about creating the perfect promo calendar marketing plan?
Have you been using promo marketing for your business before? If so, take statistics of the last few years and narrow down on the promotions that worked and the promotions that failed. Once you have the list, you can focus on enhancing the promotions that worked for your business. Think of it as an immediate source for generating sales.
Write down a 12-month revenue goal that you plan on obtaining. Perfection is the key. You need to have something to work towards, but do not overlook your business milestones. Write down what you expect to achieve out of every promotion.
Now, create a list of holidays in your financial year and slot them into appropriate months. Here is an interesting resource that lists down all possible promotional holidays on the calendar. Source.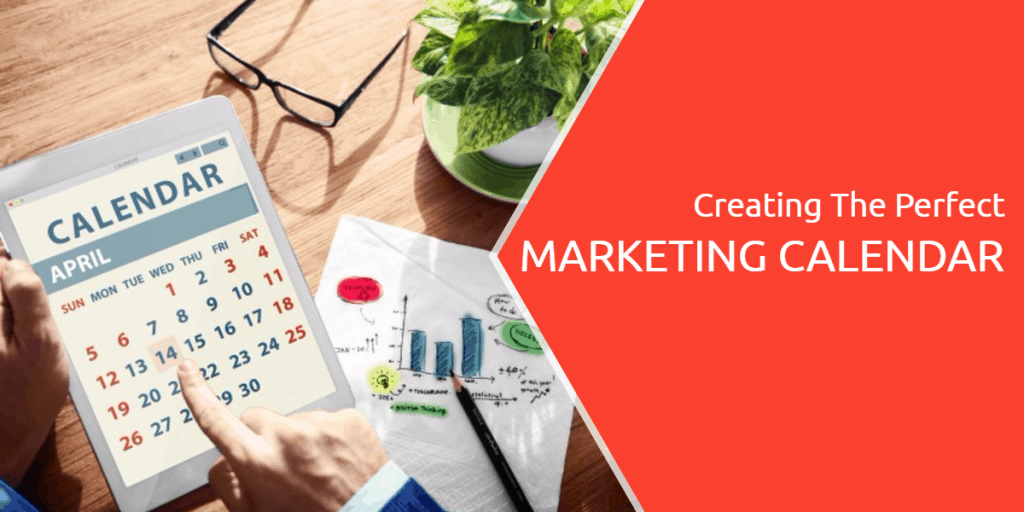 Jot down your slow and fast business months. Every business faces a down phase in the year. For example – Some businesses sell more on vacation time than others. Trying to heavy promote your business during slow months is only going to build resentment for your brand.
Categorize non-revenue and brand awareness generating goals separately.
These can be-
Blog Launch
Podcasts
Webinars
Books
Etc…
Keep seasonality in mind when plotting promotions since no business have even earnings all throughout the year. Always have a certainly expected figure for every promotion. That way, you can measure its success. If you fail to meet your expectations for any promotion, then carry forward the deficit to the next promotion. Keep going until the end of the year.
List all your additional requirements.
If you need to launch a new product/service
Acquire New Leads
Launch new campaigns
Create a more pixeled audience etc.
Use the Promo Calendar wisely, and incorporate other marketing tactics into it. There are endless combinations. Feel free to contact me if you need ideas on how to get started. Trying to focus on the entire calendar can be overwhelming to start with, focus on quarterly or half-yearly plans at first.
#3. GOOGLE TAG MANAGER
Imagine being able to see every single click that happens on your website??!? The Google Tag Manager not only allows you to do just that but is also very easy to set up. I am not going to show you how to set up GTM, but if you need help you can get in touch with me through the comments at the end of the post.
Refer to the Google Tag Manager as a Dashboard that helps marketers accomplish just about any goals related to marketing.  Google Tag Manager does not replace Google Analytics, but it supercharges GA to an extent that the reports provided by analytics are much more detailed and useful.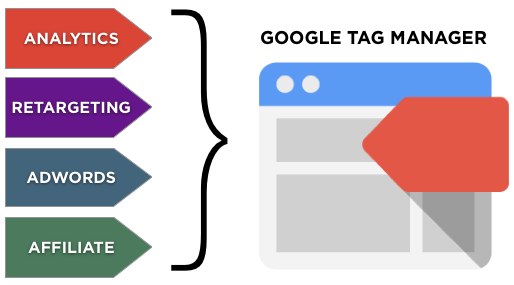 Though the GTM has an extensive learning curve, the time you spend on setting up GTM will eventually add up in the long run. It makes it easy to place tracking pixels and scripts on various parts of your website like specific button clicks and page views.
As a beginner, you should stick to only tags and triggers in GTM, later on, as you gain more confidence you can start accessing the advanced data layers.
Resources:
moving onto email marketing…
#4. EMAIL MARKETING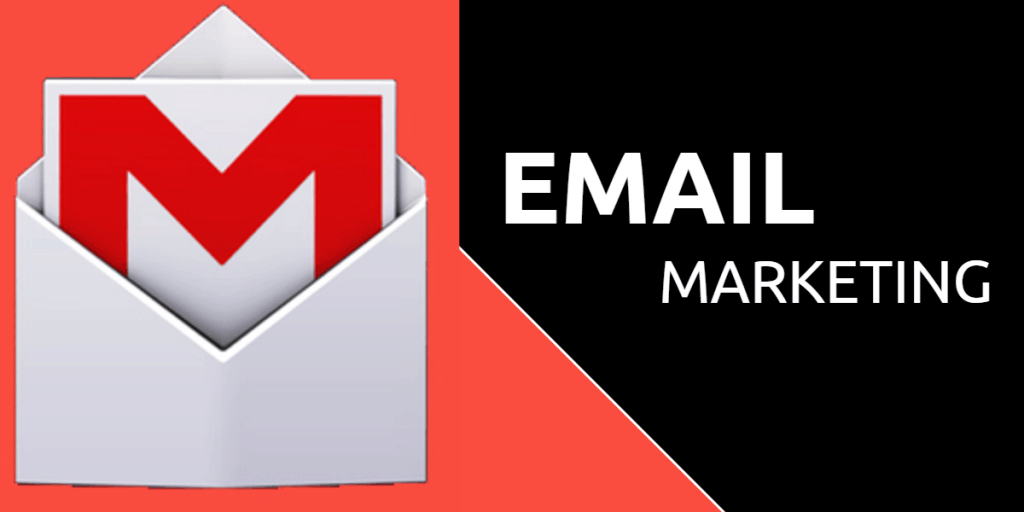 Email Marketing is not all about blasting your subscription lists with tons of emails throughout the day. In fact, if you are doing this you are not going to get any benefits at all. Email marketing in 2016 is more about automation and personalization.
Also, pay very close attention to what you write in your emails because that is the most important piece of copy you are going to write.
Take into consideration a very hypothetical situation –
Let's say that you send out 10,000 emails that get a 10% open rate with another 10% of readers clicking on the link and 5% of them buying your product = 5 Sales.
Now if you just aim to improve your copy to double your open and link click rate – 10,000 emails that get 20% open rate and 20% link click rate and 5% buy = 20 Sales. Which is a direct 400% increase in sales just by writing a better email copy?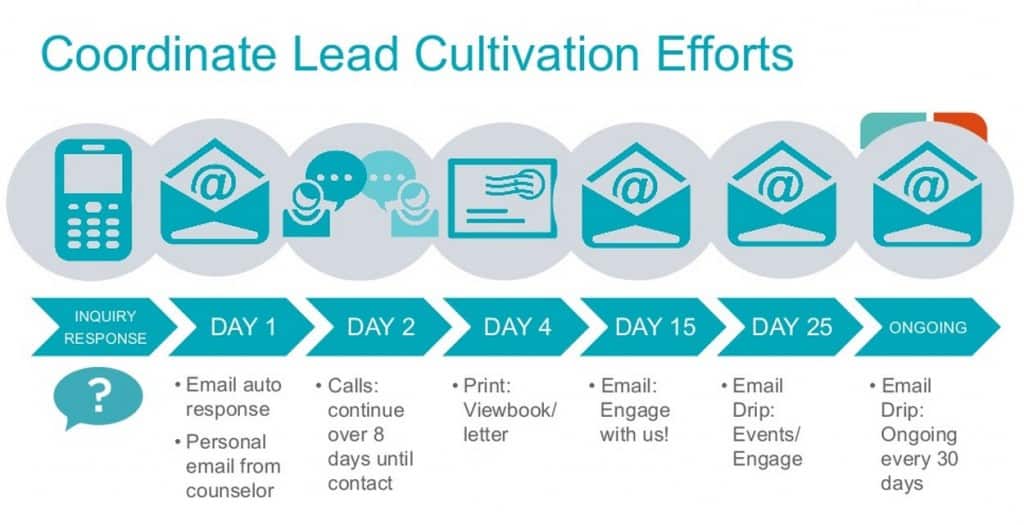 Here is a very interesting resource on writing great Email Subject Lines to boost your open rates.
Take notes on some of these positive keywords that boost email CTR:
Exclusive
Free Delivery
Gift
Latest
New
Sale
Alert
News
Video
Daily
Weekly
Editor
Update
Breaking
Limited
Review
Here are some negative words that you should cut immediately from your Email Subject Lines –
Free
Only
Learn (Discover a new way) – *rolls eyes*
Report
Today
Webinar
Win
Forecast
Subscription
Discount
Trial
Facebook
% Off
Further Resources:
Use your emails to help your customers to work with you. Give them the information they need to interact with your brand. Use effective CTAs to incite them to take action.
Understand that change is a constant thing. If something is working today, it may not work tomorrow. Always keep testing. Your competitors are testing.
Learn new things and implement them yourself.  Test and verify yourself.
#5. MARKETING AUTOMATION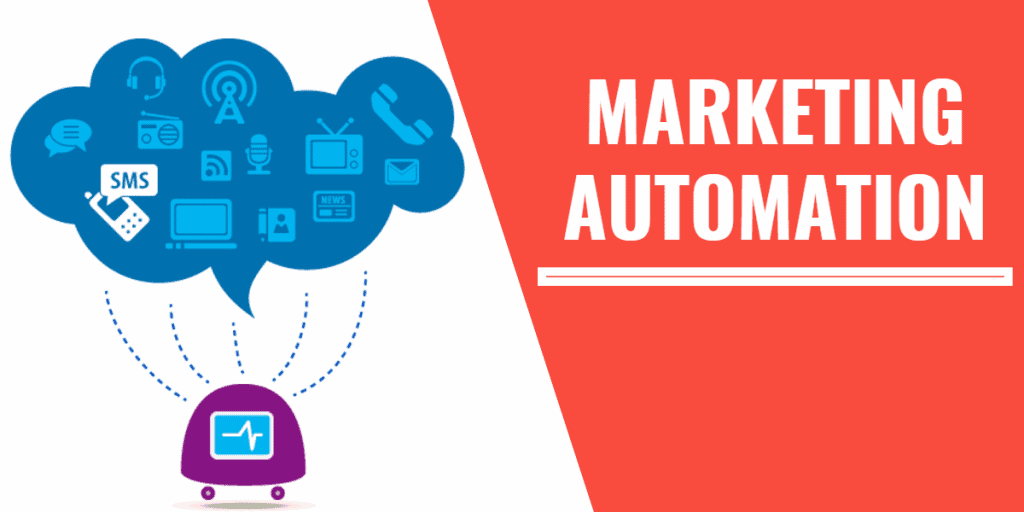 Marketing Automation refers to software that aims to automate the goals of marketing. Especially, repetitive tasks like Emails, Social Media and other common website actions. Most marketers opt for it, try to set it up and leave it unfinished because the process is very overwhelming.
In simple terms marketing automation refers to software and tactics that help companies to have a buying cycle like big eCommerce websites. This helps them to encourage better brand communication with consumers and convert stuck-on-the-fence users into reliable and repetitive buyers of the business.
Problem with Marketing Automation
Most marketers live under the impression that marketing automation orbits all the essential marketing tools necessary for the growth of a business including lead generation software. This mere delusion leaves most marketers automating the middle of the funnel without any solution to generate new leads and create new business relationships.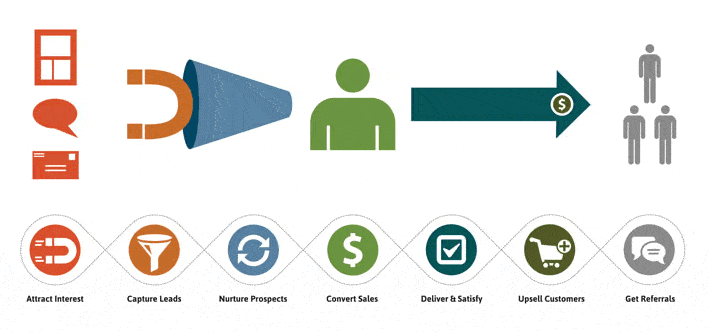 Marketing Automation Case Study
Sixth Division built a $3MM Coaching and Services Business in 4 Years.
How do you say?
Solely with lead generation tactics and marketing automation.
Sixth Division acquired leads through four channels, namely –
Facebook
Google
Live Events
And partners
After acquiring leads, SixthDivision invited prospects to a Webinar. At the end of the Webinar, they showcased a single product for the prospects to buy. Once converted into buyers, SixthDivision had their entire follow-up plan automated.
They sent out a Three Email Series to all buyers to schedule a consultation.
The first email was a video that introduced them to SixthDivision. This video confirmed the date of the consult and showed them what they could expect from the consult.
The second video was a simple reminder about the upcoming appointment. The Date and time were planted in three places – the Subject Line, picture and Closing Sentence.
The third email was a pre-consult message reminding them about things they should have ready before they take the call.
This simple and effective automated plan allowed them to scale their business seamlessly and grow it into a $3MM Coaching and Services business in 4 Years.
#6. CONTENT MARKETING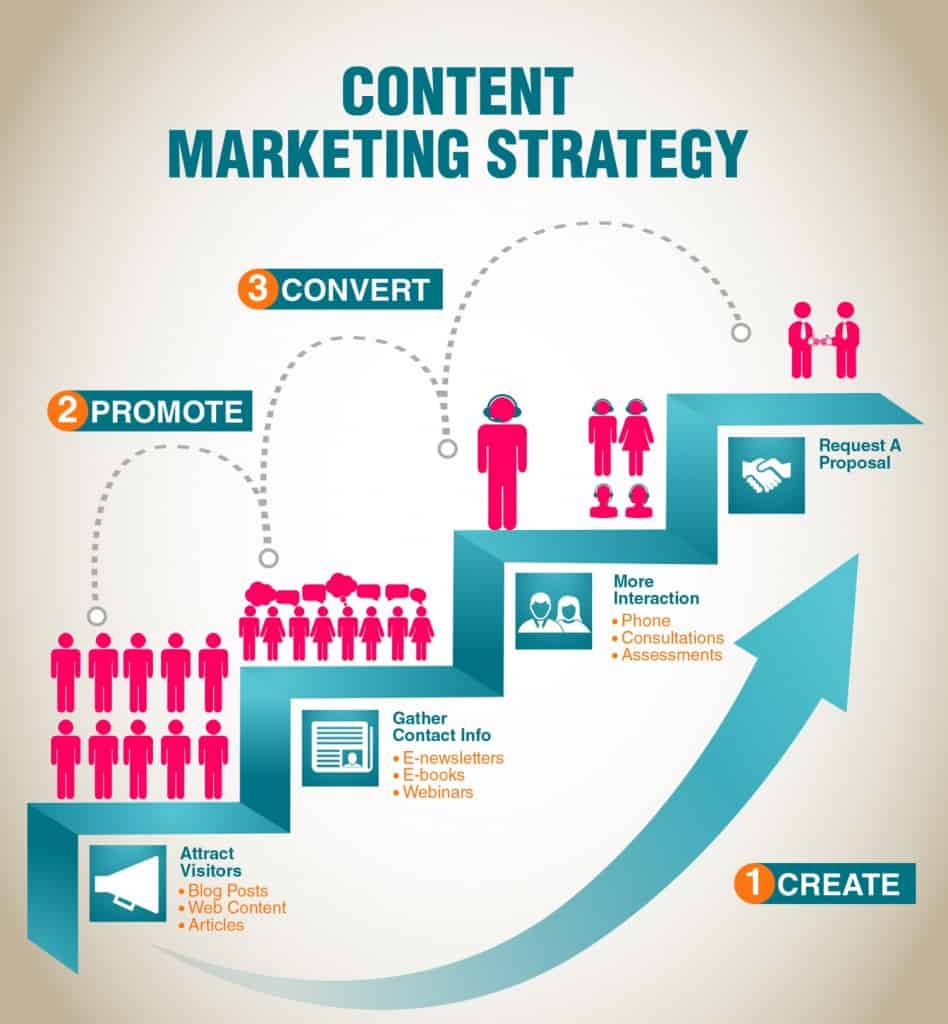 Content shall always be the king of the internet. Just that its ways are changing. Previously you could get away with an unplanned content strategy and still extract decent ROI out of your marketing campaigns, but now the rules of the game have changed.
As smartphones are enabling smarter users, people are becoming very particular about the kind of content they see in their news feeds. You can't impress them with any random "tech-joe" talks. You need to have carefully researched data and plan to even invite them to click and reach your landing pages.
This calls for a twist in the tale and here is how you can go about it.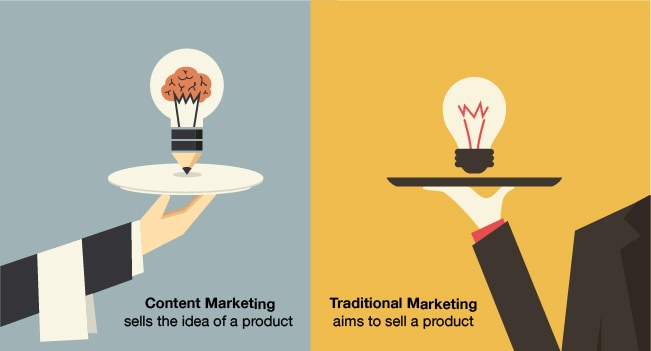 Break Your Longer posts into Shorter and Detailed Versions. Don't give all your information away at once. This will lead to higher bounce rates on your website if you manage to get the clicks. Instead, focus on giving away beginner-friendly information in earlier blog stages and then move on to advanced information in the later stages.
The best way to go about is to publish one part every week. Unless users are really interested in whatever content you throw at them, focus on sending one informative post every week to their email. You can remind them throughout the week about your post, but avoid information overload at all costs.
Choose a post that worked well and enhance it. Add more information to it and update it. Once you update an old post you can publish it with a "More Information Title" or something similar and publish it again.
If you have a recurring post that can be updated periodically, make it a point to update it and republish it with a new title. Push the old content down and add the changes to the top of the post.
Google loves websites that keep updating their old posts. Sending signals that you have updated an older blog post will definitely entail more SEO benefits and traffic.
#7. EIGHT WEEK FOLLOW-UP PLAN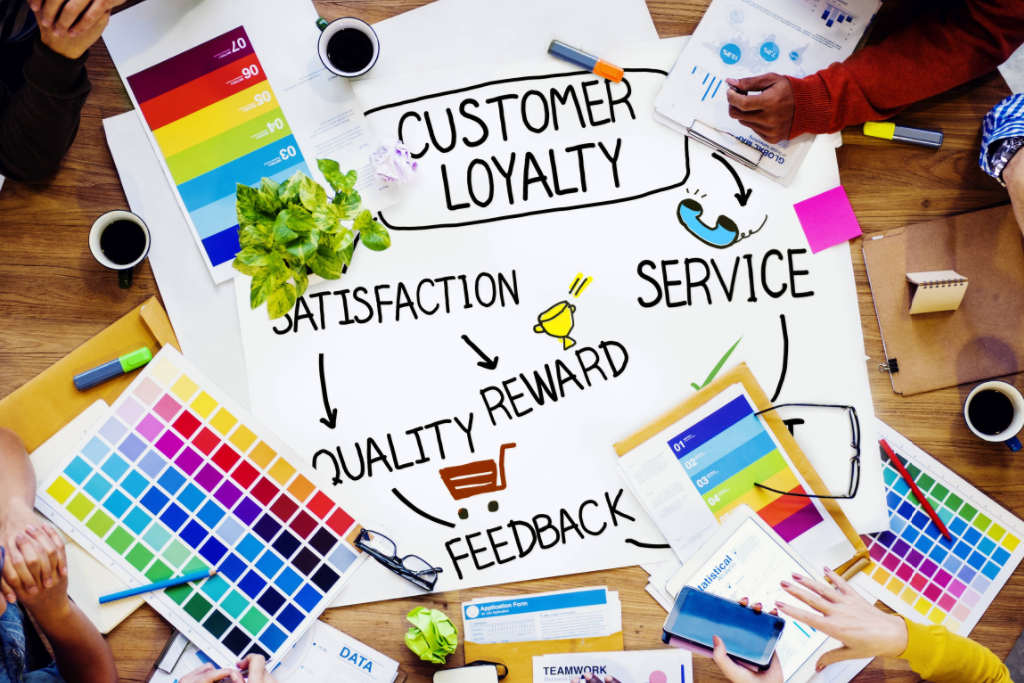 Starting from the moment a customer purchases their product, this is how it will look like….
First Week –
Focus solely on establishing a relationship with the customer. Give them a walkthrough of the product or a video guide and let them enjoy its benefits.
Second, Third and Fourth Week –
Focus solely on social proof by introducing them to other customers who have used your products. Show them testimonials on Social Websites and invite them to leave feedback themselves.
If you have an online community or forum, introduce them to it and ask other members to congratulate them on joining. Basically, establish a friendly rapport with them, not just a buyer and seller relationship.
Fifth, Sixth, Seventh and Eighth Week –
Start measuring your results. They have used your product for almost a month. Now it's time for you to reach out to them and help them document it for you. Get even more testimonials and proof of results, reward those who keep the chain alive and continue to show new people the power of your products.
By doing these little things, you can save a lot of money and invest it into other marketing channels.
Keep in mind that your motive is the encourage advocacy of your brand. There is no way those customers are going to turn against you once you have been with them for the first sixty days and they have shared their unbiased testimonials with their followers on social platforms.
The more you can get people to use your products and share their experiences. The better chances you will have at convincing newer customers and showcasing them the power of your brand and that YOUR BRAND is THE SOLUTION TO ALL THEIR PROBLEMS.
#8. SEARCH ENGINE OPTIMIZATION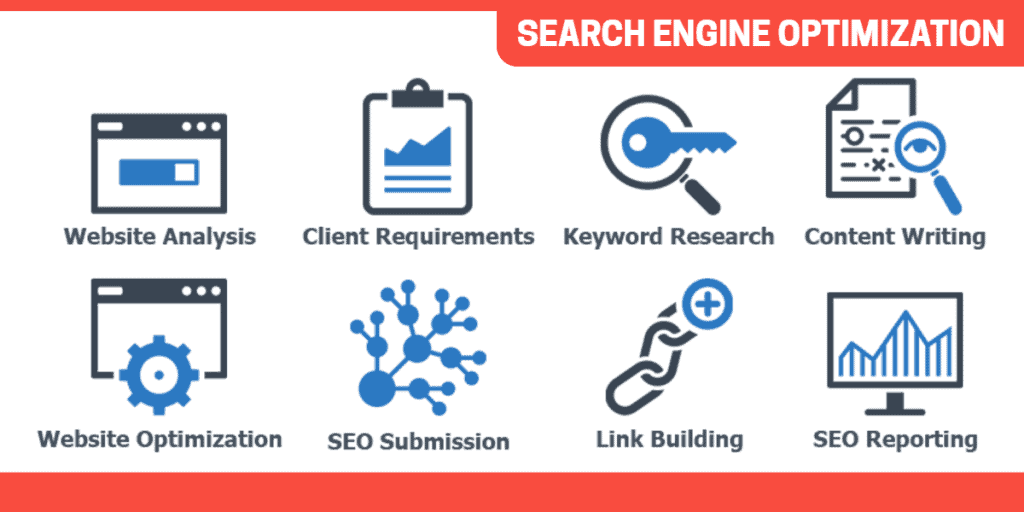 Do not forget the power of earned media. Go to the Google Adwords Tool and do a search for your industry keyword.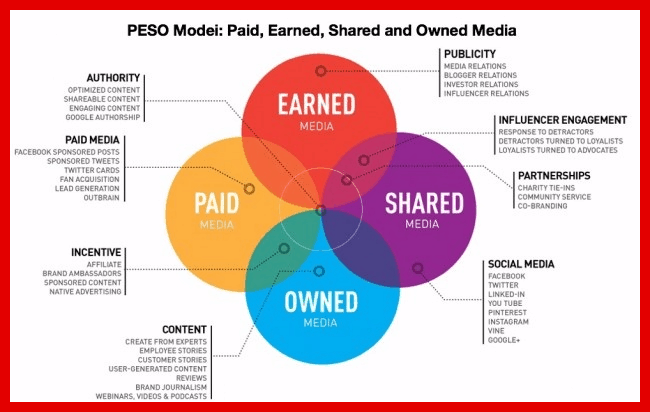 If you are in the Fashion Industry, try searching for "Fashion" and the average bid should show you an estimate of what the keyword is worth in terms of clicks.
Likewise, you could be from the Makeup, Self-Development, Women Care, Beauty etc industry.
Now, let's take a keyword that is worth $0.15 cents. If you are able to rank for that keyword and get at least 5.879 visitors a day from organic traffic. You are technically saving $881.85 a day for marketers who are advertising for that keyword. Now if you take into account the yearly expenses 881.85×365 = $321875.25 yearly. Magical isn't it?
Always try to include an industry keyword in your domain name. This makes your chances of ranking in the long term a lot easier as compared to fully branded domain names.
Remember, Copywriting is the end all and be all of the marketing. It is present everywhere. Be it a 150 Character Tweet you want to promote, or a short AdWords Advertisement, the subject line of your business email or the content that goes onto your website and blogs. Always hire quality writers and better still, train and recruit them in-house.
What Are Possible Signals to Google That Your Page Rocks?
The CTR on your website – a number of clicks from your homepage to other internal pages of your website shows that visitors are interested in what you are sharing with them. So craft a good copy and CTA that gets clicks into the deeper inner pages.
Headlines play a very crucial role. Always keep testing your headlines. Remember the thumb rule of marketing – What is working today, will not work tomorrow. Your competitors are always testing, so should you.
The average time people spend on your page is also a key indicator of your website's quality. The more the average time, the better your chances of ranking shall be in the eyes of Google.
Scroll Rates – Consumers cannot make a purchase if they cannot see the buy button. Ensure that your website copy incites users to scroll around and doesn't have any blocking elements or irritating popups.
Use original photos and videos on your website as a means of keeping people engaged with your content for a longer period of time. Use long and in-depth videos to show customers more about your product and services.
Last but not the least, Grammar, Quality Links, Social Shares, Relevant Images, Captions, Author Authority etc, will help visitors stay on your page for a longer duration, decrease your bounce rates and increase your overall SEO score as well.
#9. SOCIAL SELLING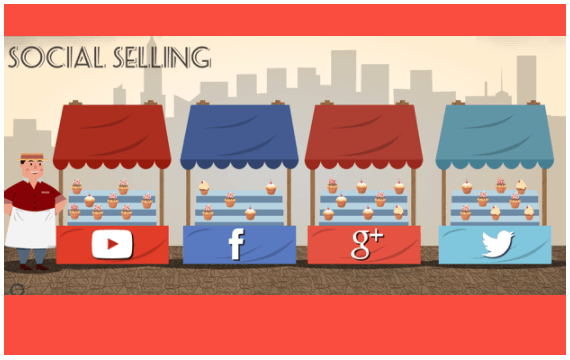 Let's not talk about Facebook, Twitter, Pinterest or LinkedIn marketing separately. That is why I am putting all of these under one tab and we can call it "Social Selling."
Before I get into the nitty-gritties of Social Selling, it is important to understand how a typical sales funnel looks like.
Lead Capture –> Sales Page –> Order Form –> Upsell –> Thank You
Don't use social media as a platform to directly sell your products. Instead, focus on advancing the customers from one stage of the sales funnel to the other.
Brands that constantly try to sell directly to their pixeled audience increase churn and eventually burn their lists. People eventually become blind to their advertisements and promoted posts.
The aim of Social Selling should be to establish a rapport with your customers and increase purchase frequency by establishing continuity and credibility.
Use platforms like Facebook, Google+, Pinterest, Linked In and Twitter to build Likability and Trust amongst customers.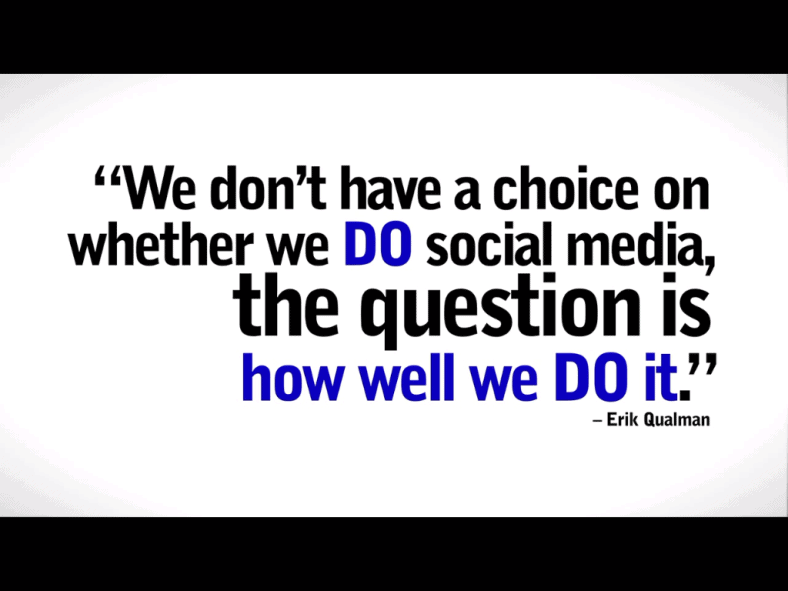 Start with Giving Value First and Establishing Credibility
Send visitors from Social Media to an Ungated Offer. It can be a Blog Post, Resources, Checklist, How-to Guide etc, but don't ask for anything in return just about yet.
Alternatively,
You could also try sending them to a gated offer like White Paper, PDF Ebook Download etc, and try to get their emails first. Testing is the key here.
Alternatively,
You could offer them deep discounts on evergreen products, services or software. Use this technique if you are selling something that needs no introduction. For example – Digital Services like SEO, Copywriting, Explainer Video Creation etc. These services need no introduction, and there is already a heavy demand in the market for them.
The idea here is to use value first to drive traffic from Social Media to your website or platform.
Now, Embed Core Offers into Your Ungated Content
Plant an offer or propose a sale towards the middle or end of your content and try to convert them into buyers. Don't go for your most expensive products, use cheap ones instead. The idea here is to make them swipe their cards and spend as little as a dollar towards your business. Just create a connection.
Or, Upsell Products from Deep Discounts
For every group of people who are willing to spend money to buy your products, there will be some people who can always spend more. The idea of Upsell offers is to aim at those customers and try to sell more from the 2nd stage of the funnel because they have already shown interest in purchasing your products.
Pixel and Retarget Customers Who Left from Funnel Stage One
Customers who clicked your promoted posts and went to your website were interested in what you had to share with them. Pixel those customers who leave from this stage and re-target other products that fall into the same interest category.
INCREASING BUY FREQUENCY AND REPEAT ORDERS

The mathematics is simple here. More than 70% of Customers turn to Social Media for after-sales service. If they get a reply, they are most likely to purchase from you again and become stable customers. If they do not get a reply, there is a 15% chance of them not placing any orders in future.
77% of customers say that valuing their time is the best way a company can provide better customer service.
So, ensure that you reply to all social messages within 12 hours and that resolution to customer's problems is provided within 24 hours at all costs.
Use Social Listening Tools Effectively
Statistics report that more than 50% of customers do not tag the Brand when they are talking about it on Social Media. Thankfully, you have ways to eavesdrop on their conversations on Social Media. Use it effectively, and you can reach them right in the nook of time.
Hootsuite – an entry-level searchable tool that monitors your social media
Mention – a mid-level tool that monitors streams – listen for keywords
Radian6 – an enterprise-level tool to monitor social media
#10. CONVERSION RATE OPTIMIZATION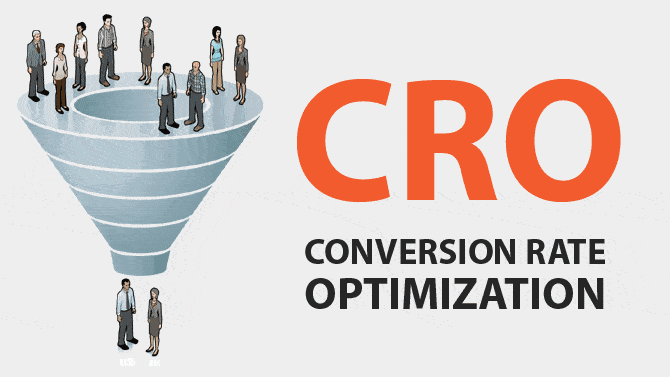 So, you are spending money on Facebook Advertisements, Google PPC, Retargeting, Offline Advertisements, Billboards etc, but have not allocated any resources on Conversion Rate Optimization?
You might be technologically challenged as an Entrepreneur, but if your I.T Department has not mentioned anything about optimizing the conversions on your website, it might be a good time to reconsider hiring the right guys.
Marketing is not about the number of visitors that come to your business, but it is about the number of visitors that convert into trusted and returning customers of your business.
So instead of focusing on driving new leads to your business, your focus should also be on improving the amount of "what-sticks-and-what-doesn't" on your website. This is where Conversion Rate Optimization comes into play.
Resources:
InstaPage – create a landing page in just 3 minutes
Unbounce.com – build and test landing pages without I.T.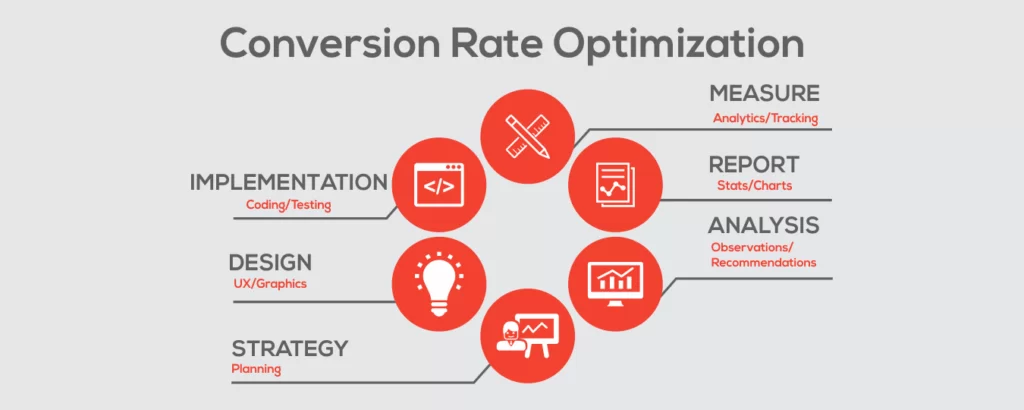 There are various tests you could be running on your website to Conversion Optimize it, here is my list of what's really going to be on target in 2016
Conduct Offer Tests – like product bundling, visitor interest-targeted messaging, writing a benefits copy above the fold, offering discount coupons on website headers etc.
Geolocation Tests – Use of different images, wording and language according to Geolocation tests.
Personalization Tests – This is going to be a big one in 2016. More than 60% of marketers have called it the game-changer. It's about personalizing who sees what and when.
Shopping Cart Recovery Tests and Email Reminders for Shopping Cart Abandonment
Button Color and Standard CTA Tests are also here to stay. (forever).
Lastly, do not forget to do mobile optimization tests. Mobile-Friendly Websites go way beyond the means of just responsive websites. You need to test how your website works and functions on different devices like Mobile, Phablets, Tablets, Laptops, Desktop Computers etc.
Also, plan different advertisements and content for different devices. For example – the banner ad you use for desktops might not gain the same traction on mobile devices. Your content strategy should differ according to the device.
#11. SIDEWAY MARKETING
When you do not have a huge marketing budget but your competition is stiff, it's better to market your business sideways than to get into a head-on collision with your competitors (who can easily crush you).
If you already have an Email Marketing Subscriber List, try running it through Towerdata.com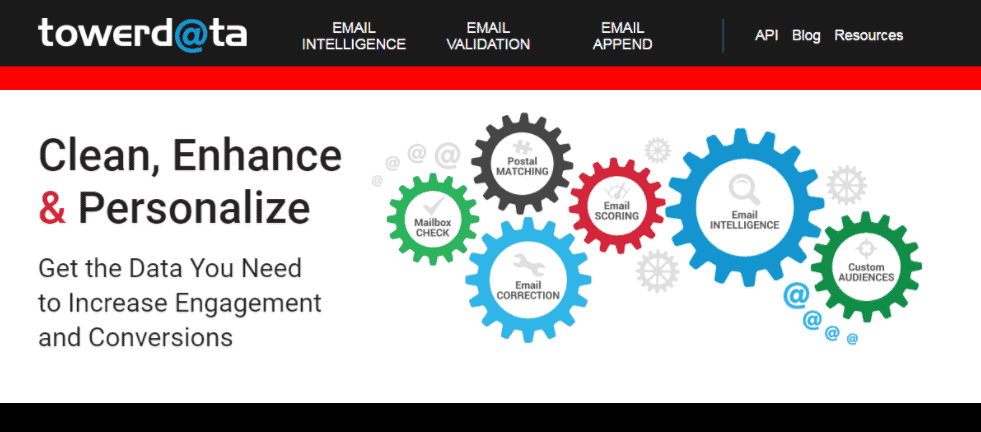 As soon as you scan your list on Towerdata, the website will give you age, gender, marital status, income, zip code and more of the people on your list. You will also get an overall snapshot of your market – length of residence, home market value, presence of children, charitable donors etc,
You can also collect purchase data and interest data from Towerdata.com. Once you have all the information in front of you, you can market your products and personalize your future emails, even more, to gain more traction from the email marketing list.
Apart from giving all the above information, Towerdata.com also gives you the net worth of leads.
When I ran a list of one of my Makeup and Beauty Industry clients on Tower data, it returned that more than 50% of the leads were high net worth.
But the cost of Beauty leads acquisition = $4.52/lead
So instead of buying Beauty leads, I bought 1000 Cosmetic leads for $0.69 each = $690 investment. Guess what? Women who were interested in cosmetics are bound to be interested in the Makeup and Beauty Niche. This way I not only acquired $4552 worth of Makeup and Beauty Leads (Immediate 650% ROI), with just $690 Investment. But also knew that at least 50% of the leads would be high net worth.
Can you see how this data can be used to sideway market your business to cheaper leads and still extract more than decent ROI from it?
Take for example the Golf Industry. You can venture into the Golf Niche, but sell products like properties, luxury cars, business loans etc., to those golfers. Because people in this niche and mostly affluent and have a classy taste for everything.
The core idea is to think of what people in your market are doing when they are not doing what you are selling. Think outside the box. Do You want to sell Insurance to people? But Insurance leads would cost you a massive $10-$18 per lead. Instead, search for Dog Lovers or Dog Breeds, which you can acquire for a few cents. Once you have that in place, try to get customers into your den with cheap tripwires like (Dog Tags and Dog Care Ebooks) and then Upsell them "Pet Insurance" once they opted for your Dog Tags. See what we did there? There is a simple science behind it, and this can be implemented in each and every industry.
#12. SELF DEVELOPMENT AND BUSINESS EDUCATION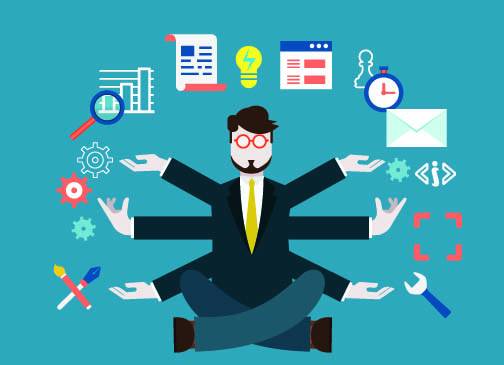 Why is Self-Development and Business Education placed in the Top Digital Marketing Trends for 2016 you ask? Why shouldn't it be? Marketing is an investment in any form that is done with the aim to grow your business in the long run. Marketing should add value to your business, and Self Development and Business Education thus is an important part of marketing.
I will repeat myself from the Introduction – Most successful entrepreneurs and business owners spend an average of 30 minutes a day on business education and self–development. While the majority of entrepreneurs shy away from the idea of personal development, strangely because they think that the idea of being a better person is silly or stupid.
We all want to be better individuals but we resist it because somehow the idea of facing all-out internal junk scares the hell out of us and we would rather give big speeches and take less responsibility than vice versa.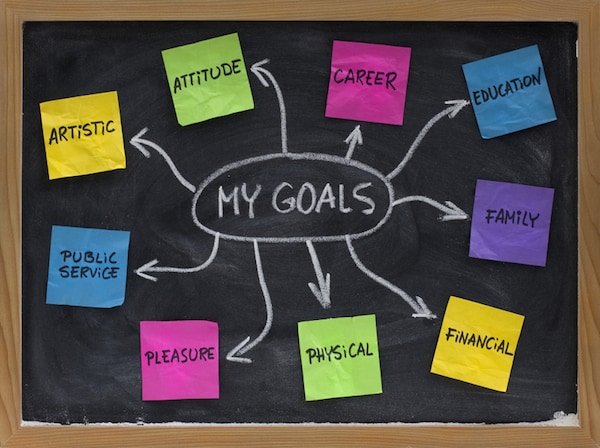 What we believe in, will set the stage for everything in our lives and will also determine the course of our expertise and experience. Successful entrepreneurship requires inculcating a set of beliefs that the majority of the people do not hold. Self-Development and Business Education will arm you to be better prepared for situations that normal people cannot handle. Like how to cope with business pressure during low volume months, or how to use negative publicity that your competitors do, in your favor.
All sorts of weird human tendencies sabotage our personal success. This is the subconscious mind and is not rational. We need to change our Self-sabotaging and Success Blocking Tendencies. Self-development can teach you how to cope with the fear of added responsibility, criticism, and failure. It will also teach you how to cope with success-blocking tendencies like Laziness, Procrastination. You do not want to become this perfect godly figure, but just a better version of yourself.
Think of it like this – Every minute you spend on self-development as an Entrepreneur will take away a dollar from your marketing efforts because, you are going to be making better decisions, managing your time effectively, and learning how to deal with stress, which is a critical progress killer.
Resources:
moving onto Podcasting….
#13. PODCASTING
Radio might be dead, but Podcasting is still a great form of marketing. People love media, especially if you are able to deliver it to them at their convenience. The art of direct marketing into your customer's ears is one that needs a little bit of honing.
Finding your ideal voice is the most difficult part of Podcasting. You need to venture outside your comfort zone and find the right tone and setting for your Podcast.
Here are the basic tools that you need to start a Podcast –
Mic (Any Good Quality USB Mic)
GarageBand & Audacity free apps
Call Recorder or eCamm(Mac)
Don't aim to be a perfectionist when you first start Podcasting. Your initial Podcasts may not get as much attention as you think you deserve, but eventually, if you have the right mindset and deliver quality information, people are going to pile up and wait for you to release the next episode.
Use Podcasting as a storytelling tool. Don't be a script nerd and read out from the paper. Just write down the points and be natural. People tend to understand when you are speaking naturally and when you are being superficial. They will lose interest if they find that you are reading from a script.
You can also invite other influencers into your Podcast and have a great discussion with them for everyone to hear. In this case, too, you need to ask the right question and avoid scripting of any sort.
You need to be consistent with your podcasts. Once you get frequent, people are going to wait for you to release the next episodes on time. If you don't, they will get emotional and leave or think that you are just not too serious about the affair.
To find the ideal format for your Podcast, try releasing a few episodes at first and experiment in each. Then ask your audience which episodes they liked more than the others to narrow down on what's going to work and what's not going to work for you.
#14. GOOGLE ADWORDS PPC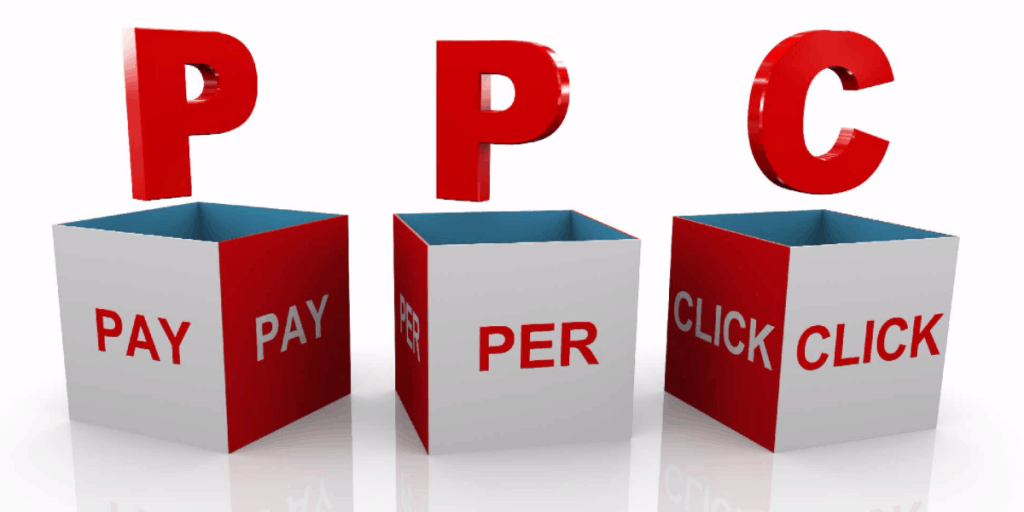 1. Ad Messaging Enhancements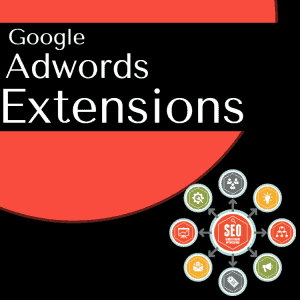 Earlier you were limited to a mere 95 Characters on PPC Ads, but now you can spice up your advertisements with a ton of Extensions and actually deliver more information to get targeted clicks.
Now, Ad Copy Writing for PPC is not just about the script. You need to carefully plan and design your advertisements, just like you craft your landing pages.
There are seven manual ad extensions to choose from. Click here to read more about them. Google has also included structured snippets, which is really cool.
2. Video Ads
Video Advertisements aren't a new thing, but 2015 does seem like the year where they have been used extensively. 2016 is going to be no different. With Google incorporating the True View Video Advertisement campaign into AdWords, this trend is already on a hike.
Most marketers are adding these as the icing on the Cake, especially if their clients have a high budget.
This is an ideal time to exploit this strategy before it explodes in the near future.
3. RLSA (Remarketing List for Search Advertisements)
Though this feature was officially launched in 2013, most advertisers are still not using it. RLSA lets you effectively modify bids, search ads, keywords when past website visitors do a Google Search for products similar to yours.
You can initially review how customers are behaving on your website after clicking on your Ads. If the cost of acquisition of returning visitors is higher on your website, then you can lower the bid on search advertisements for first-time users.
Google Adwords is huge. There is more to it beyond these three important elements. But If you are starting out, focus on getting the first two points and later move on to other advanced options as you become comfortable
#15. YOUTUBE VIDEO AD MARKETING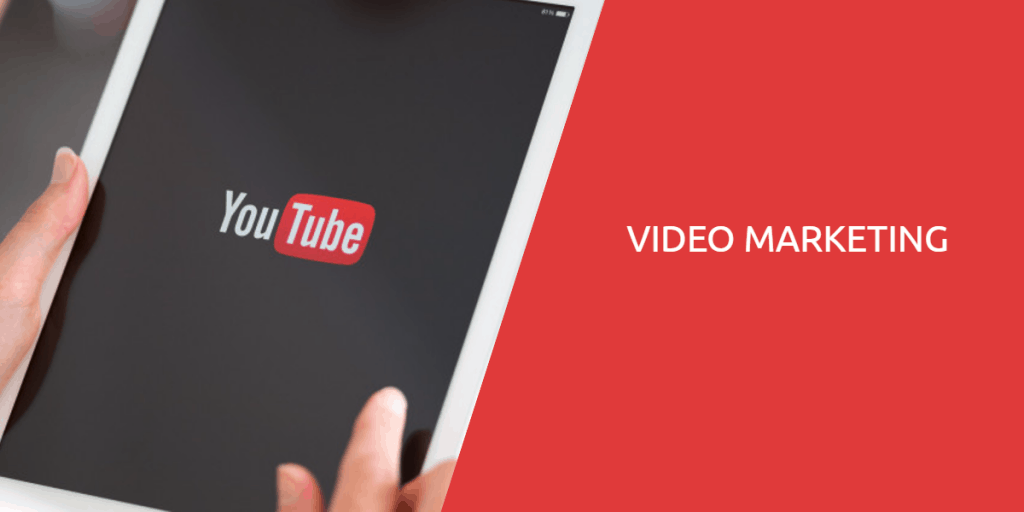 More than 73% of Smart Phone enabled users to watch at least one video on YouTube every day. If that is not reason enough to get into Video Advertisements in 2016, then what is?
53% of viewers who watch a video get inspired or entertained.
70% of millennials use YouTube videos to learn something.
"How-to" searches are on a hike (70%) of total searches this year.
When viewers go on YouTube to watch a video, they see an advertisement on the right-hand side or a pre-video advertisement.
Most marketers do not get into video advertising for two primary reasons –
Starters Block – They do not know what to do.
Or, they do not know how to do it.
Videos allow you to get the right advertisements in front of the right people, at the right time.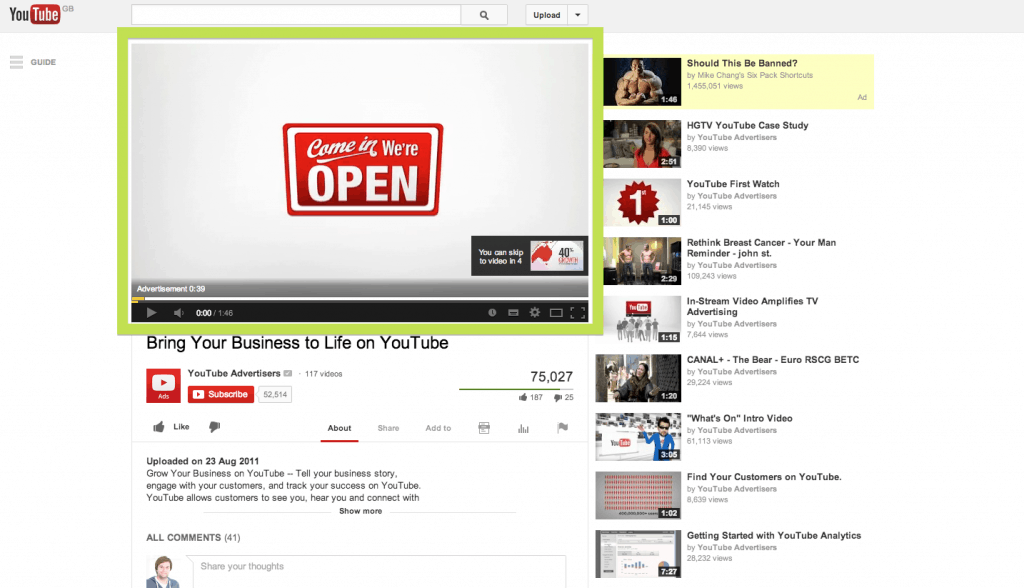 Start by using Open Broadcaster Software  – you can directly stream into YouTube, Vimeo, Twitch etc with CTAs and Keywords.
Start recording a video.
Use them as in-display advertisements (10 cents per viewer)
Link to your landing page
You can also do in-stream Ads (like the ones that play before a video, or ones that can be skipped in 5 secs).
To get the best results, your advertisements must be very engaging in the first 5 seconds.
You can also target your advertisements through videos. You can have them display on specific videos.
Use Retargeting to build lists of people who have already seen your video and get back in front of them. You can import Pixel from Facebook Campaigns and Google Adwords Campaigns. Video Advertisements are short, attention-grabbing and crisp. If you haven't launched a video marketing campaign for your brand yet, it is time to reconsider your marketing efforts.
Closing Calls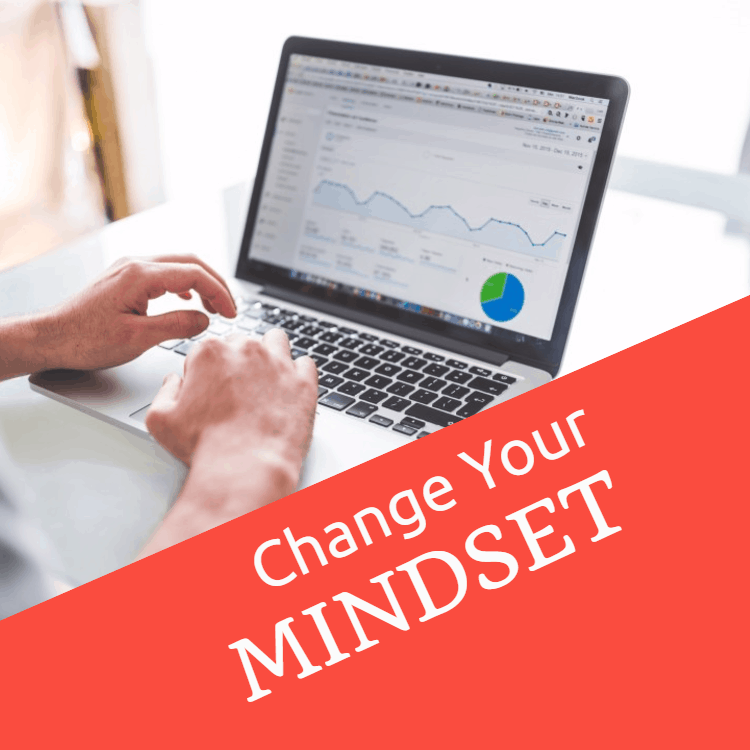 As customers and marketers constantly evolve with the ever-changing technology, it is important for everyone to stay updated. At the end of the day, it is not about how many marketing tactics are you using for your business, but about how much you are extracting out of your marketing campaigns.
What is working today, might be considered old fashioned or outdated tomorrow. As a marketer, it is high time to understand that we cannot take anything for granted. What may have worked for us in the past, might hold no significant value today? Technology is not the only thing that is changing, our customers are evolving too and the way they choose to connect with our brands is evolving too.
"The only thing that remains constant is change."
As you're building your marketing plan for 2016, keep the "dying" trends in mind. Don't count on what worked for you before but rather learn what has changed and come up with new ideas and new ways to leverage the technology at hand.
At Prime One Global, we understand that running a business can be overwhelming. On top of this, making time for self-development and staying updated with marketing tactics is not easy at all. That is why we keep updating our marketing skills in all spheres. Get in touch with me for a no-obligation, free consultation and I will have a Dedicated Marketing Manager from Prime One Global guide you on the ways you can market your business in 2016.
Have a good day!
Here is a list of Useful Resources, Tools and Software That Will Help You Become Better at Marketing Your Business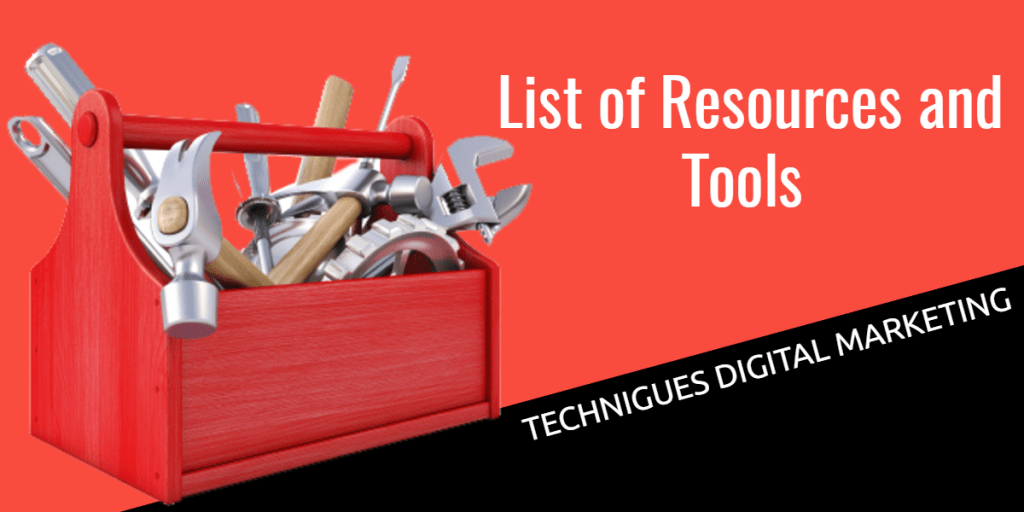 Competitor Research –
Datanyze.com– find different tools in various industries
BrightKite– Top product research platform for all caregivers with detailed reviews
BuiltWith – Find out what software and plugins your competitors are using
Compete– Competitor intelligence at its finest
 Business Management –
Ecommerce + Conversion Rate Management Tools
 Keyword Research Tools
 Competitor Intelligence and Customer Research
 Landing Page and Funnel Builders
 Social Media Management
Pinterest and Instagram Marketing and Management
 Video Publishing and Editing Tools
 Analytics and Tracking Information
 Onsite Remarketing / Retargeting
io – Social Shares, Contents, Giveaways, On-site Retargeting
OptiMonk – Contextual exit popups, hello bar, scroll pops etc.
 Affiliate Networks
 Live Chat Solutions
 Website Tag Managers
 Research and Data
 Project Management
 Lead Generation and Email Deliverability
 Productivity Tools
 Quality Control and Debugging
Bugherd – create stick notes on a webpage
Twilio – appointment reminders
LoadImpact – ton demand load testing for developers.
Feel free to get in touch with me about any of these tactics in the comments section below or you can also leave feedback on our official Facebook page. If you think I missed something out, let me know and I will add it to this post in near future.