"Being famous on Instagram is like being rich on Monopoly," Groom your personalities with the perfect sense of dressing!
Imagine uploading stunning fashion pictures of yourself at least every 3x in a week and you becoming a fashion superior Influencer on Instagram? This powerful identity will, in turn, bring a certain level of happiness within you. Most of you will know the types of designs you prefer and will have found the right influencers compatible with your taste of styles,
The more recognizable influencer you become the more opportunities you will be sought with. Adding multiple flattering filters, angles & touch-ups could bring in huge appeal to your photo, however, the significant thing is to think about how standardized and loveable it becomes after being posted on Instagram. What does Fashion look like on Instagram? Instagram with the combination of Fashion can get addicting most of us don't fail to check Instagram & Facebook as soon as we wake up. The absolute truth is it is more addicting than coffee, whereas we spending at least a minimum of 20 minutes in the mornings!
Did you know: 

" When 50 Instagram fashion influencers posted pictures of themselves wearing the same Lord & Taylor dress on the same day, they requested the Instagram Fashion niche that the dress should be a must have with an unexpected turn all the dresses were sold out the following week."
Instagram is showing no signs of a recession, with over 1 billion users of March 2019 and a massive number of 500 million daily users. The app is forever exceeding downfall expectations!
What does this have to do with Brands?
Brands are likely to make increasing Instagram communications for their influencers. This gives them a wide range of exposure to their targeted audiences letting them give an unpredicted reach all over, to generate sales & develop a brand identity. It is a common practice among businesses to promote a hashtag for customers to be used while posting their outfit. This helps the brand to build a better brand identity and a sense of community with their league of Fashion influencers.
With this keeping in mind, take a look at the "Top 25 Fashion Instagram Influencers." and acknowledge whether these influencers fit in with your taste. Before you get to know the influencers here's an even interesting fact you should know about Fashion & Instagram which will eventually urge you to become a Fashion Instagram influencers!
Did you know:

"Fashion influencers with up to 1 million followers can earn $ 10,000 per post, and followers with more than that will get into the territory of getting paid up to $100,000, some even get $250,000 for a single post."
1) Alexa Chung
A model, author, presenter, writer, DJ, designer, entrepreneur and fashion journalist. Alexa Chung as a result of her attractiveness, Alexa became the brand of many expensive prestigious brands making her an everything person. She even collaborated with High- path brands Marks & Spencers! She has been the brand page of Vogue & Harper's Bazaar, and also represented brands like Gucci & Mulberry, leaving her to the utmost level of popularity.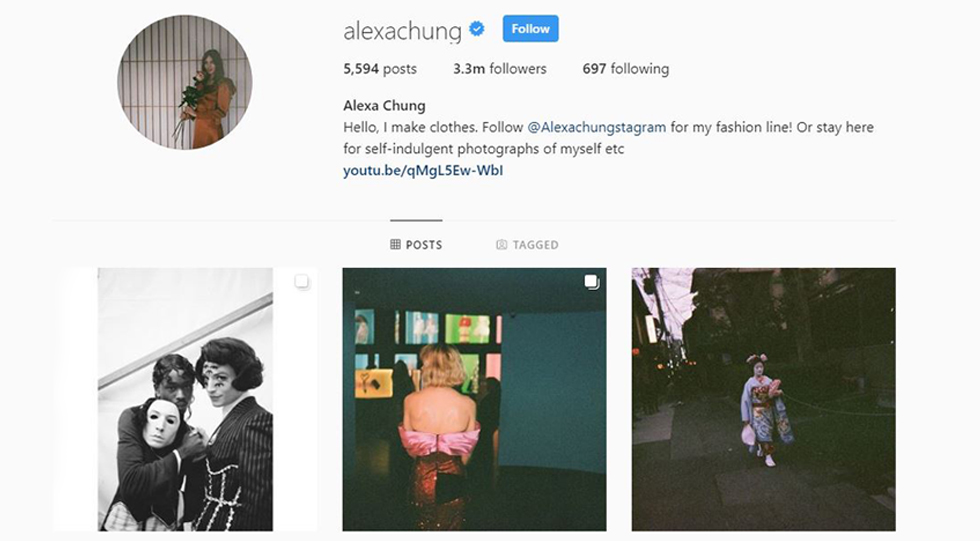 The 30-year-old is getting collected with 1.5 U.K Pounds, according to the latest reports. Her peculiar style and persona make her Instagram account joyful and unique in style bringing in more attention. If you are looking for more glamour and styles her Instagram account with 3.1M followers is a must!
https://www.alexachung.com/row/?___from_store=uk

2) Danielle Bernstein
Instagram followers 1.9 million!
''We Wore What,'' was started by Danielle Bernstein, as a fashion student in the United States. Today, leaving her as one of the most top fashion Instagram influencers. The long native has her branding styles where brands are willing to pay her up & 20,000 per post. We Wore What was stated as a fashion blog making it now an interior with touches for designs and menswear. She launched two of her brands in 2016.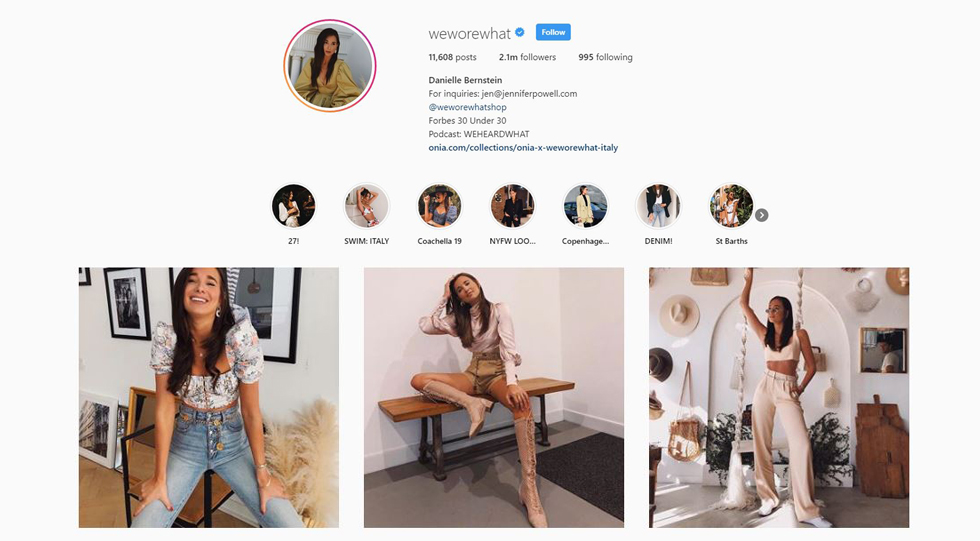 Danielle has worked with a lot of brands for accessories, designs, fashion such as MANGO, Silvia Tcherassi, and Armarium and Nordstrom. Also, meantime promoting travel and hospitality brands industries. If you are more into fashion, don't miss out to give her a follow and stay updated!
3) Julia Engel
Julia Engel has more than 1 million followers on Instagram and was named as Forbes Top Influencers back then in 2017, working with high branded campaigns which include Tiffany & Co. and Nordstrom. Berolzheimer & Tory Burch. When Julia started her fashion blog back then in 2011 she had no idea that this would be something turning out to be successful.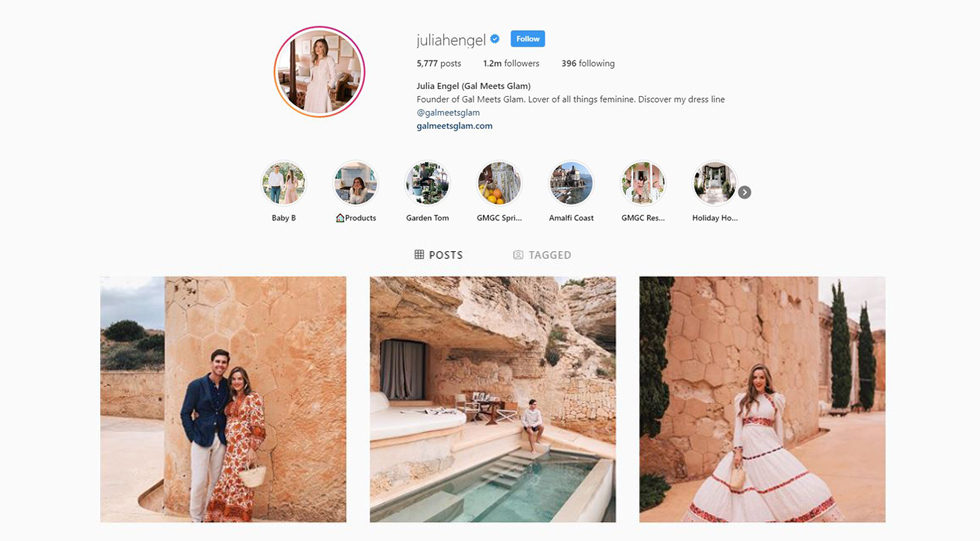 She began sharing her unique styles in persona with her before now her husband. Now Julia has her clothing line, Gal Meets Glam Collection, which manufactures a line of female dresses sold at their site. One unpredicted start of a career luckily ended up so well for Julia Engel, so does would not it for you. Don't forget to give her a follow if you are missing one already!
4) Chiara Ferragni
With over 17.5 Million followers equivalent to the Netherlands population, the 31-year-old Chiara Ferragni the founder of the Blonde Salad, a fashion blog has turned into a wanted icon. For more than 10 years she has been writing her blog, in both Italian & English, the blog began a major take off and made her recognizable for hugely successful brands. She was selected as a cover girl for Vogue magazine back then in 2015 making her the very first fashion blogger on Vogue's cover. Following that she appeared on almost 50 plus covers.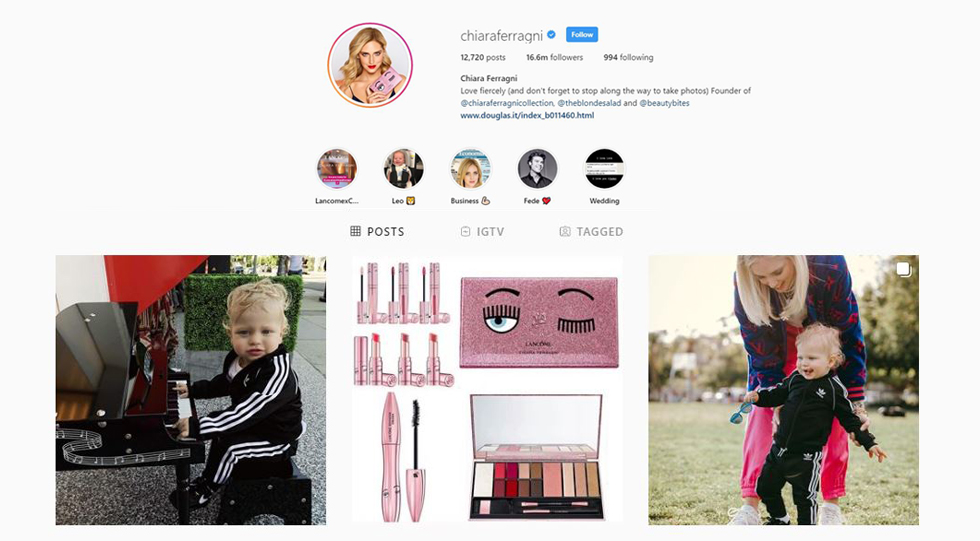 Pantene in January 2016 making her the brand ambassador of Mattel Inc, which was created in 2016. A barbie version was created of Chiara Ferragni with a white T-shirt, black leather jacket and her collection of shoes.

5) Gabi Gregg
Gabi Gregg began her career as the first blogger making an appearance with fatikini on Instagram, fashion-forwarding clothing for women in all shapes and sizes, holding with over 590,000 followers and being the top fashion blogger on the list.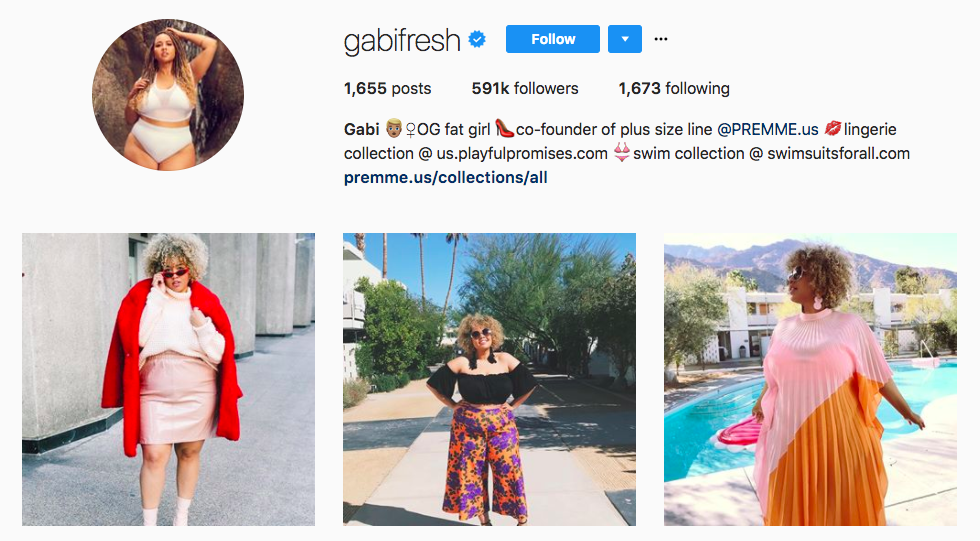 Gregg made the word fatkini trendy by building her name for all women in all shapes and sizes. Recently she launched a plus-size design Swimsuits for all women in sizes. She began an icon ever since her market value for the dress collection made for all women in shapes and sizes started conquering the fashion world industry.
6) Jenn Im
Jenn Im is a life and style superstar with over 1.6 Million followers worldwide on Instagram, whose digital influence spans all over the world, including her social Media & YouTube popularity " Clothes Encounter." Her fashion line, "Eggie." sold out in merely a few minutes of collections with colour pop and Mejuri, representing true dressing confidence among every individual.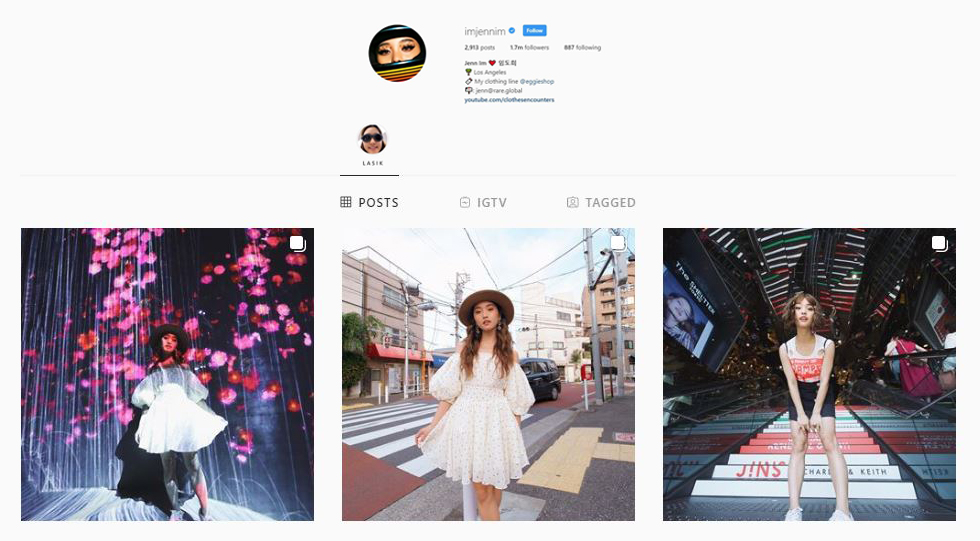 Jenn is known as the most charming, striking personality for major brands and publications. She made her recent partnership with Calvin Klein, Teen Vogue, Refinery29, Levi's, Smart water, the NBC Olympics, Target, Smashbox & Clinique, Macy's. She is into empowering the fashion world with her polished and accessible style. Don't forget to give her a follow if you are missing one already!

7) Susie Lau
This woman has been into fashion blogging since ages, she started her first debut blog in March 2006. Which had a lot of her fashion thoughts, personal experiences, and spotlights on the trend of the young generation of fashion? She is currently working for huge brands like Vogue and The Guardian now holding over 403, 000 Instagram followers, settling her as an Icon. Susie Lau is a British Born Chinese who also speaks at conferences about the role of fashion in Social Media and their trending relationships. She plays crazy street style looks with her charming looks. Give her a follow, today!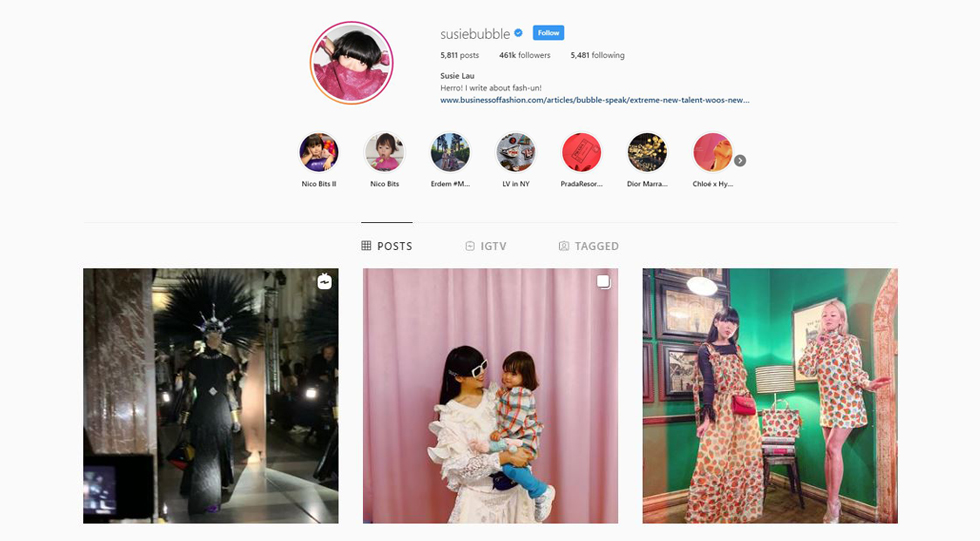 8) Nicolette Mason
Nicolette Mason being a Blogger, Designer & Digital Star began her blogging in 2008 while working with a design firm, she never expected her surprise contact from Vogue which ended up so well for her career. From there, she was asked by Vogue to write their " Curvy" vertical, and the rest became history for her. In 2017 with fellow influencer Gabi Gregg she launched her plus-size apparel line Premme.
9) Leandra Medine:
Instagram followers 600,000!
This lady is the founder of Man Repeller, a fashion blog. She works on trending quirky concepts and novels that women love and men hate. Her fearless fashion opinions and honesty made her stand out as one of the top fashion influencers in the world. Leandra Medine combines fashion with a comedic approach making her unique among the rest.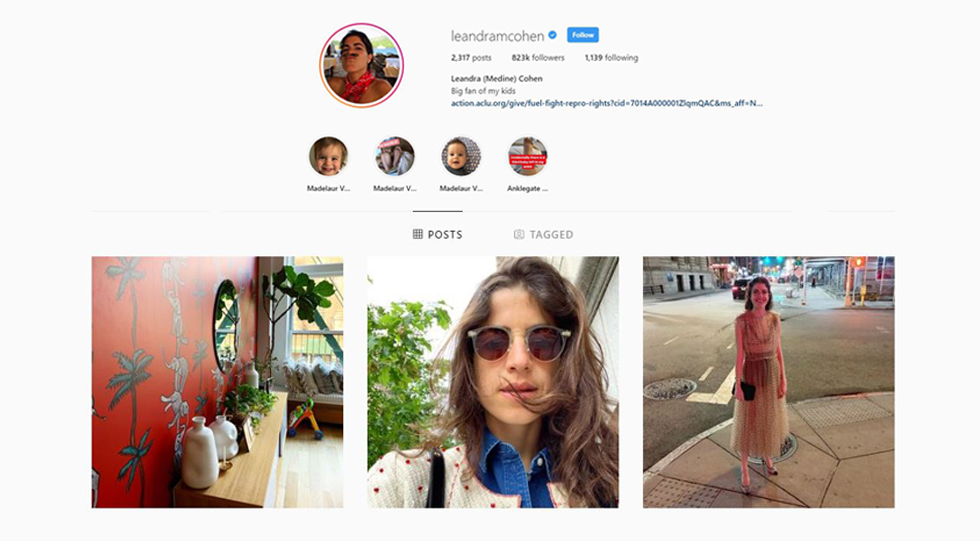 She doesn't take everything so seriously and yet is indulged with her passion for the fashion industry, this is what makes her so much interesting for the public. An interesting character to keep up with!
10) Shini Park
"It's all about fashion & style when travelling around the world."
-Shini Park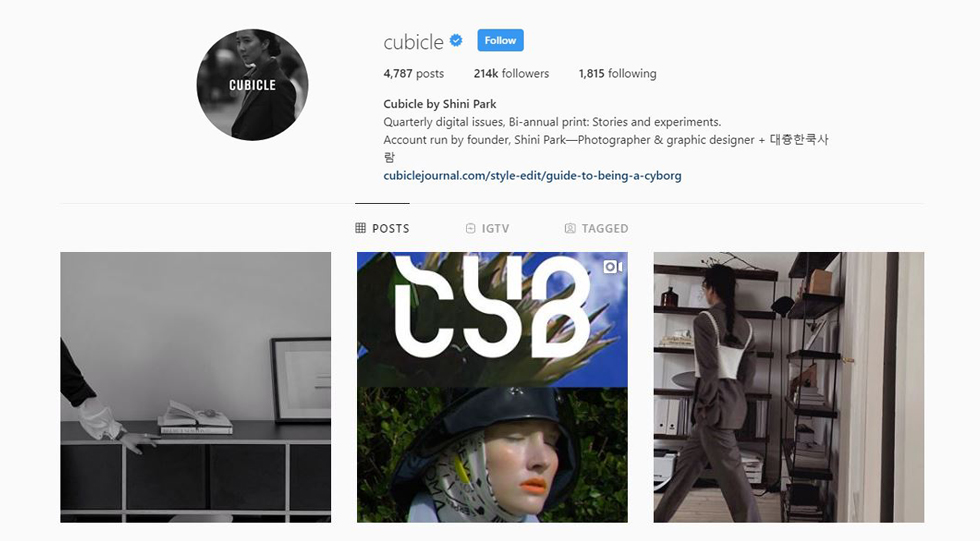 Just like the rest of the students, Shini Park did not go down the ordinary way. Instead, she decided to be a digital consultant, photographer, author, and graphic designer also running her blog Park & Cube!
This was the platform she used to express her thoughts on styles of chosen subjects like fashion and food. Apart from this Shini is also a photographer as she posts a lot of sensationalized stunning photos online. Holding a record of 209,000 followers on Instagram.
11) Maja Wyh
Today, holding 262,000 followers on Instagram, Maja Wyh is a digital fashion tastemaker from Germany. She st5ands out to be unique for her oversized clothing designs with a vintage look.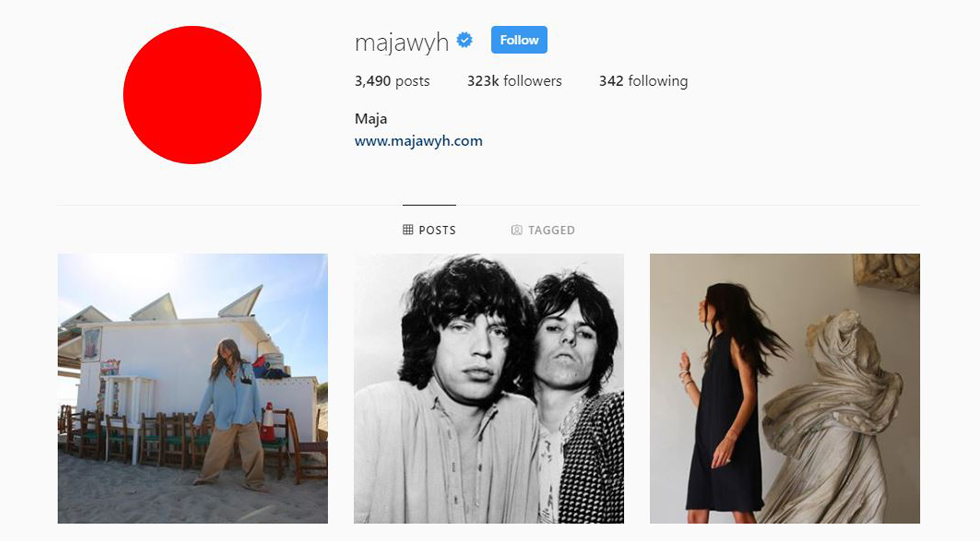 Her love is towards loose and vintage clothing, through years she gets the feeling of what fits best for the public. She has been a huge impact in the Fashion industry for her outraged style of dressing and has been called the Queen of oversized outerwear.
12) Candela Pelizza
Candela Pelizza is a Model, Social media influencer & blogger who has walked the runway and has also modelled for huge brands like Gucci, Kenzo, Vera Wang, and more. Brazil-born, Italian-based model has over 505,000 Instagram followers. She consistently is stealing the focus with her willowy frame, making the 34-year-old a real big deal in the fashion industry.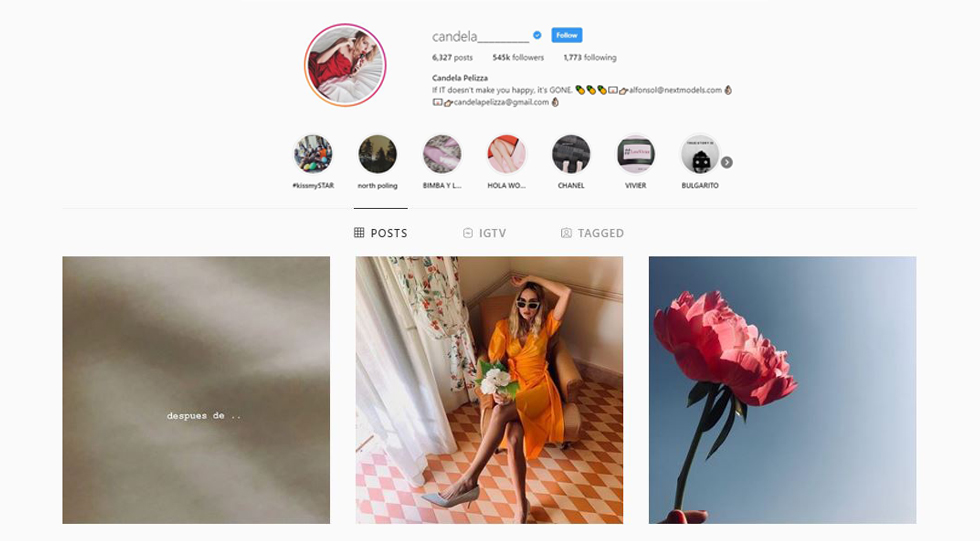 13) Camille Charrière
This fashion icon is a French model conquering the fashion industry's leading influencers, well known for her sharp take on the fashion bloggers at present. Camille Charrière has collaborated with brands like Chloé, Mango, H&M, Tommy Hilfiger and Harrods.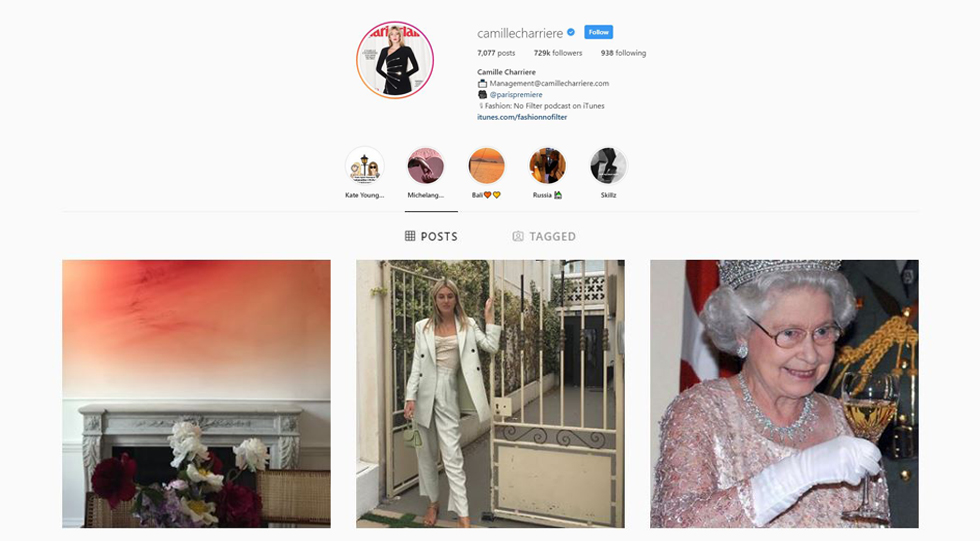 She got the focus on herself by bringing in French style and luxury mixes together as a combination worth of style. Now living in London, she has over 639,000 followers on Instagram and runs her trending blog
14) Garance Doré
Garance Doré is a French illustrator, author, and photographer well known for her fashion blog. She was working as a freelancer in France before blogging. Soon after she began her blogging, she started incorporating writing into her posts perfectly.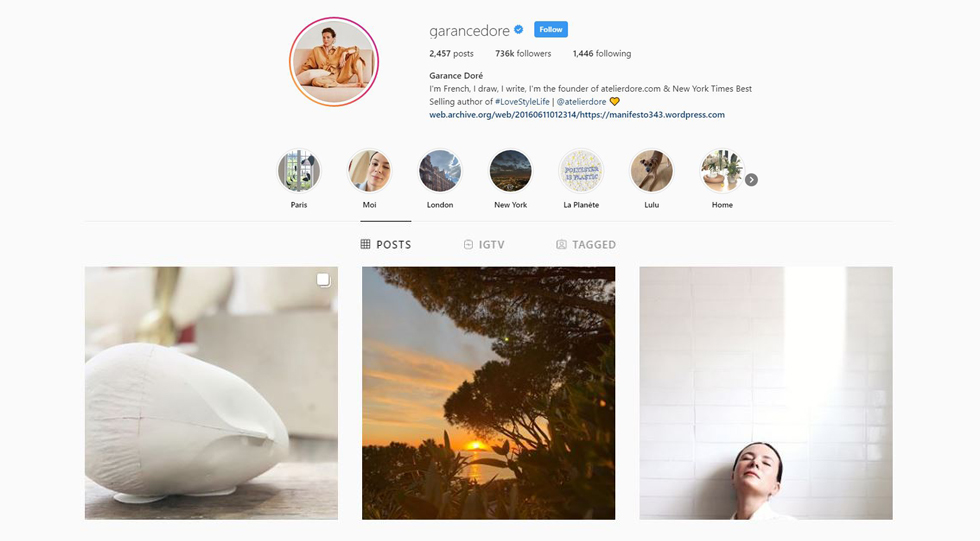 She also started photographing around Paris in 2007 for her blogs making it a unique street style subject. Since then she began working with huge brands such as Chloé, Chopard, David Yurman, Tiffany & Co., Surprisingly making a rank at New York Times magazine as the " Guardian of all style."
15) Pandora Sykes
Pandora Sykes is a speaker, podcast co-host, and journalist from London, famously known for her enthusiastic hard work on broad array of platforms. Currently working as an Editor & digital communist at ELLE magazine.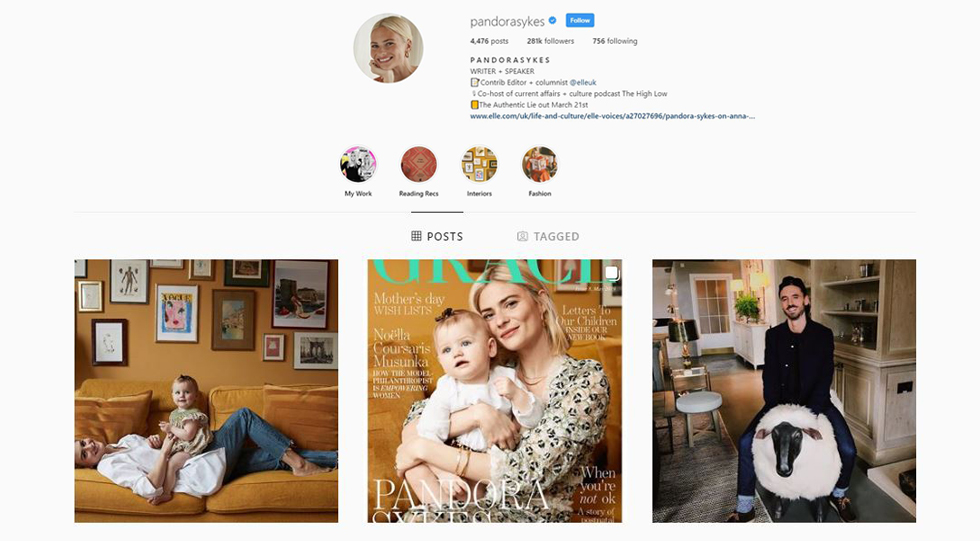 She has written for titles including Vogue.co.uk, The Sunday Times, The Guardian, GQ Marie Claire, Man Repeller, and The Telegraph. Pandora has been working for pop, fashion, social culture, mental health and has also interviewed a lot of celebrities around. Her core goal I to make women feel less lonely and more understanding
16) Gala Gonzalez
The 33-year-old all-star supermodel is a designer, DJ, fashion designer being recognized as the first Spanish fashion blogger. Gala Gonzalez became a fashion Instagram influencer due to her unique outcasting style and photographs, making the utmost supermodel in the world also being an influencer on Instagram. She makes regular updates of her photos and looks, plus the behind the scenes of the Fashion weeks and shows.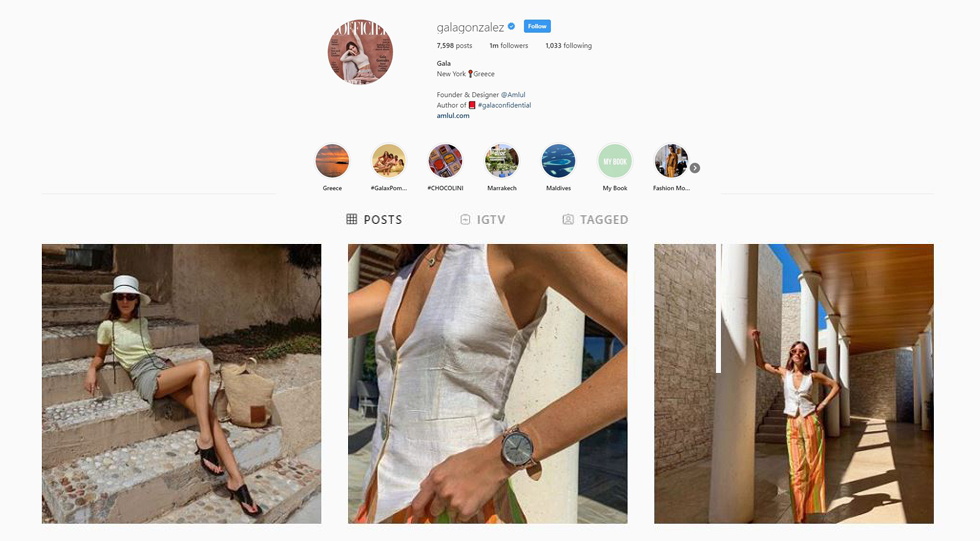 17) Ines de la Fressange
This 61-year-old French model, style icon, fashion designer, aristocrat & perfumer. Ines de la Fressange was one of the top supermodels and was named the International Best Dressed List Hall of Fame in the '90s. Now she has settled with her " Evergreen Look." Becoming one of the major fashion Instagram influencers who regularly combine with brands to produce the best collection ahead, with her settlement of styles.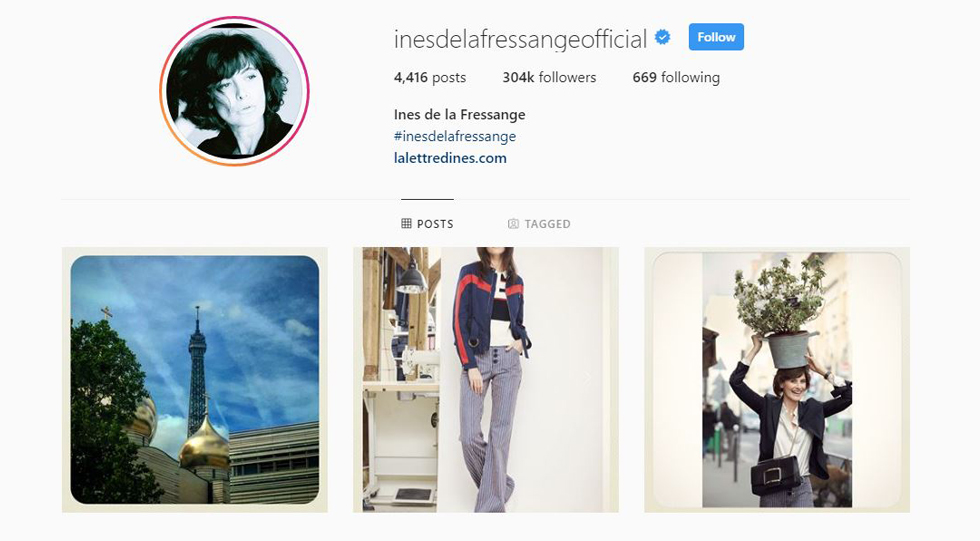 18) Jeanne Damas
Sometimes it can get a little awkward when looking at what the fashion Instagram influencers are wearing. You might be wondering whether if it is even possible to wear that thing to feel the goodness.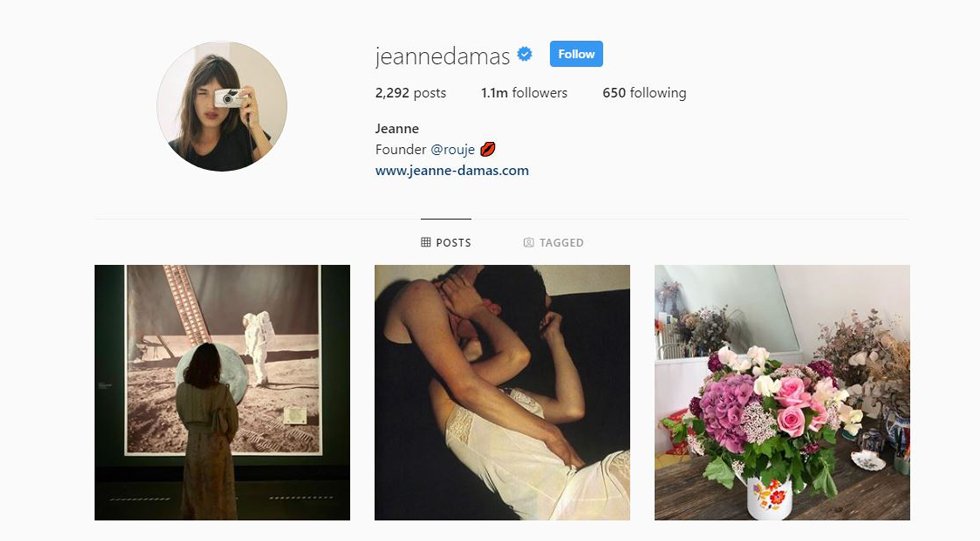 With Jeanne Damas that is not the case, she puts together an enviable look that could be perfectly matched with the brands of collections you choose t wear.
Jeanne Damas is an actress, model, and founder of her clothing line "Rouge." She made her debut in few films and appeared on the Forbes under 30 list.
19) Madelynn Furlong
Madelynn Furlong is an all-natural model, blogger, designer, and stylish. She won Wide Eyed Legless blog site, where she shares her thoughts and experiences about all her designs and styles. She later became the top fashion Instagram influencers, street style, plus photos of her adventurous life with a combination of model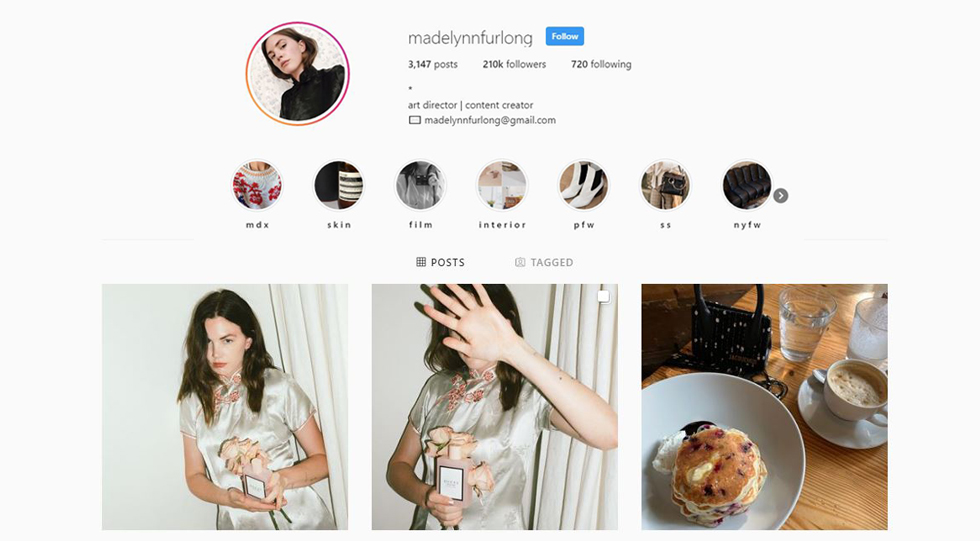 20) Alex Stedman
If you are looking for a budget-friendly look, then Alexa with over 166,000 Instagram followers should be given a click. She has been working as a Fashion stylist and journalist for the past 15 years in London. Furthermore, starting her blog, The Frugality with absolutely zero plan. She posts legitimate photos of herself showing off enviable but surprisingly charming affordable looks, becoming a huge fashion Instagram influencer in the world.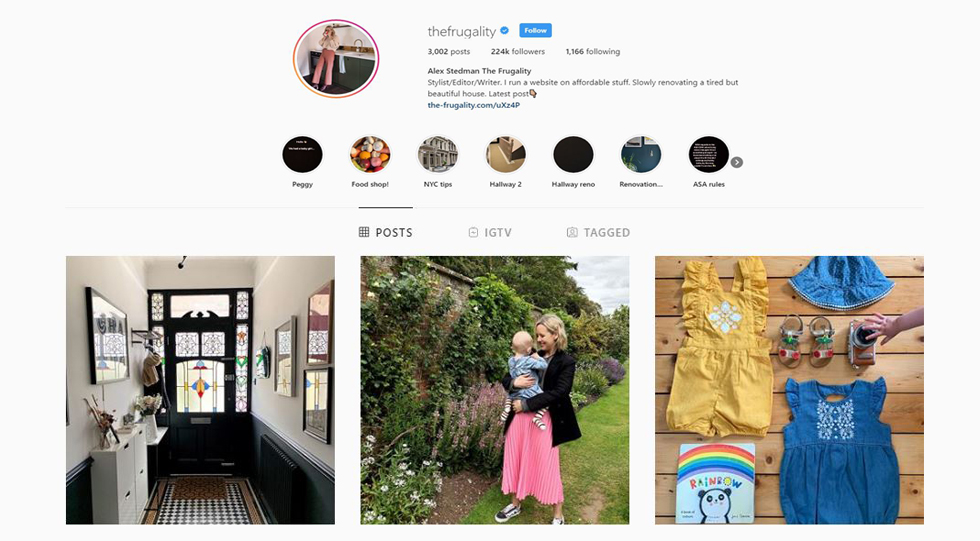 21) Reese Blutstein
Reese Blustein works along with her twin sister, Molly. The twins living in Atlanta, Georgia decided to maintain an Instagram account and post pictures of themselves with their outfits on Instagram. Their inspiration was her grandmother, they started by looking at the interests of others in posting on Instagram and two years later, naming their profile, @double3xposuregetting over 161,000 followers on Instagram, which drove them of becoming the two major Instagram Fashion influencers.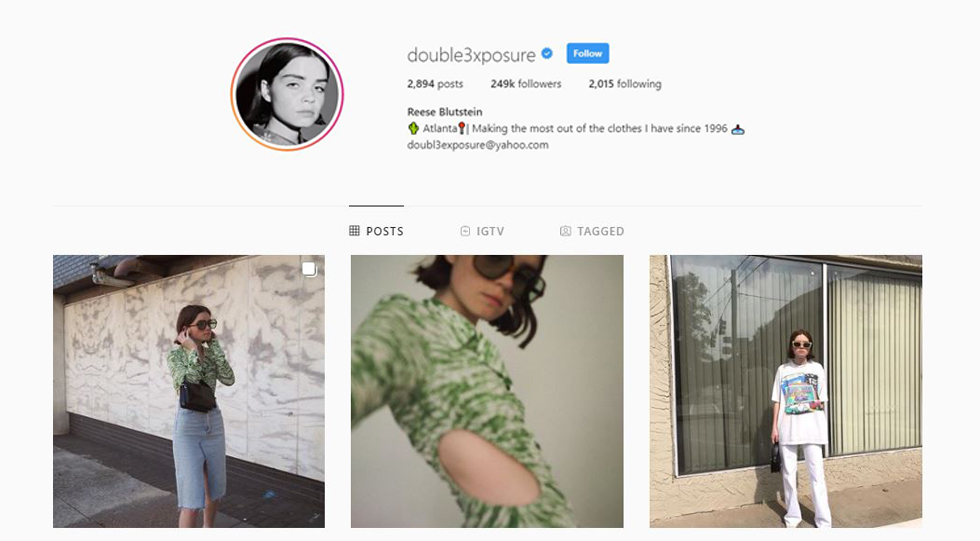 22) Giovanna Engelbert
This 39-year-old star is an Italian born fashion stylist and Creative Director, she is a street-style designer and editor for Japanese Vogue living in New York. The supermodel with over 737,000 rising followers, works hard with little sleep posting irresistible photos of herself on a daily basis meaning-making her the up-ranked model fashion influencer on Instagram.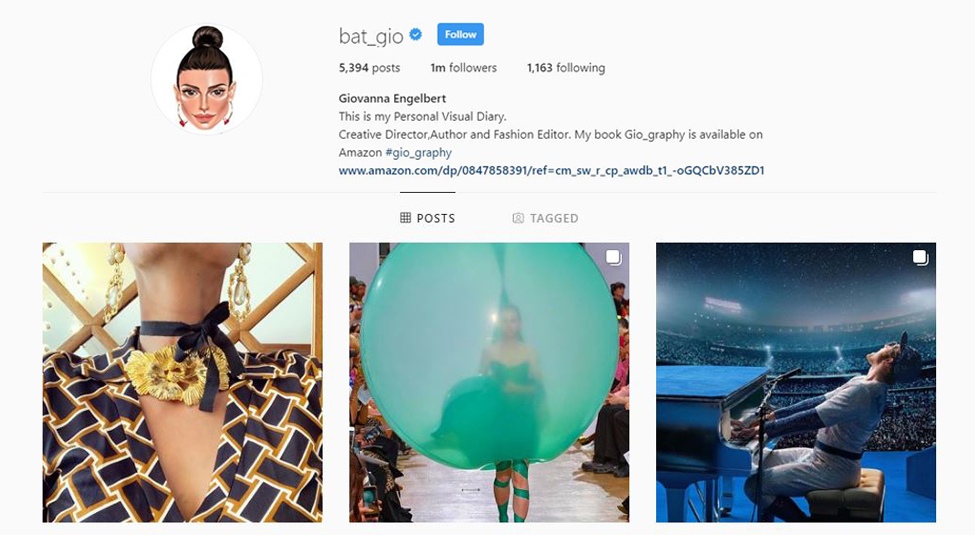 23) Patricia Manfield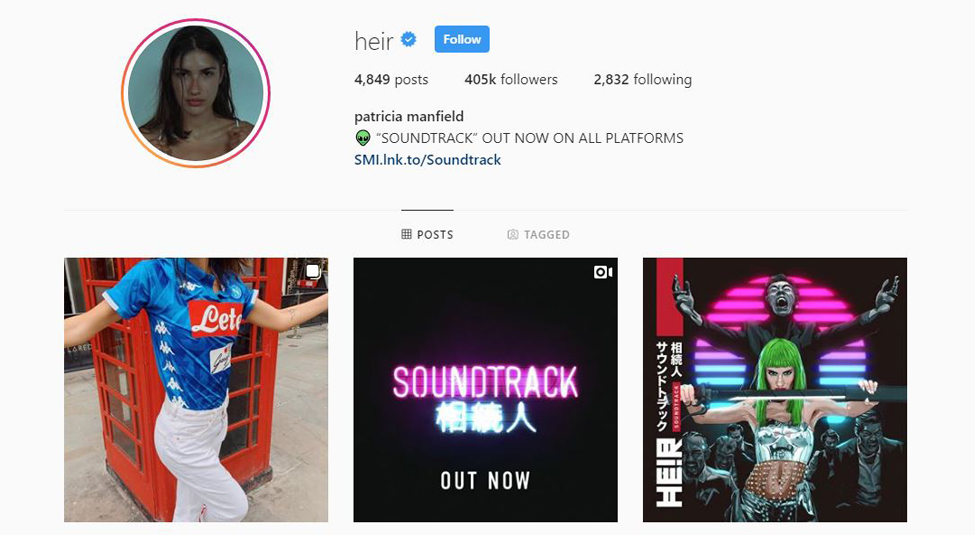 One unique feature that makes her stand out the best in her '' no filter'' pose on her Instagram stories since she has flawless skin. Her feed is high-value fashion with a successful engagement on Instagram!
24) Helena Bordon:
Helena Bordon is a famous Brazilian fashion blogger & socialite, she co-founded the high street fashions of Brazil with her childhood friends. She started offering a wide range of men's and women's accessories with high-quality styles. Being an avid blogger, she keeps on updating regularly about her fashion, style, beauty tips, style and more. In 2013, Helena made her first creative set of Jewell collections with a limited range called LOOL.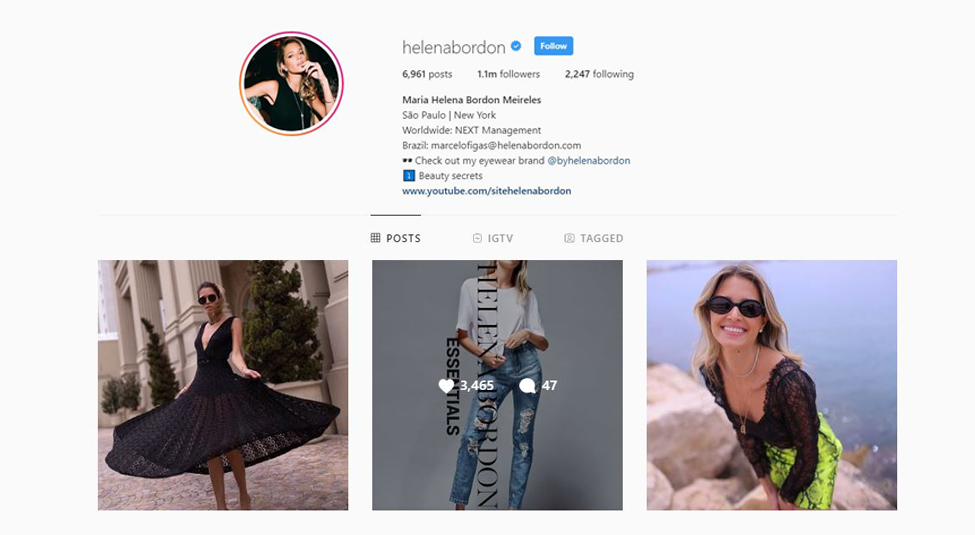 25) Olivia Palermo
She first began her career as a reality TV show host and model, becoming a style icon with millions of Instagram followers making the top fashion influencer in the industry. She is the Chief Creative Officer and Founder of Olivia Palmermo Inc, her passion for design and appreciation for quality has led her to be followed by a lot of people around the world. She owns her style of confidence, creativity, and entrepreneurship.


Fashion Thoughts!
The betterment of a personality depends on one's dressing as well! Being said this, meantime I hope the above given ''Top 25 Fashion Instagram Influencers,'' might have brought in some ideas on how fashion looks like, also helping you with foreseeing the upcoming trends for the next decades. Have you started following them, yet? In the downside topic, I have given you the top 25 fashion Instagram influencers currently conquering the world in the 21st century. Take a deep look at each and every fashion influencers Instagram profile and know your taste of fashion and style. It would be great if you could come back here and tell us about your most favourite influencer and style you loved the most looking at. I bet you will have something to say!
About

Gowthamy Sivaneswaran

Hey there! I'm Gowthamy, working as a Professional Blogger & Creative Content Writer here at Extreme Seo Internet Solutions. Formally completed my Business Management (Pearson Edexcel) and now clearly into blogging & creative writing. Prior to writing blogs & contents, I worked as an English lecturer and Content Manager and later on making a career shift into writing blogs & contents in the present.