"Why does link building still even matter?" 
For tiny businesses, more links= more search traffic= more customers.
When Google began its way the main factor they considered was, the number of links a webpage has.
The very basic concept was, the more links a webpage consisted of the more popular content it would have. Links to your websites are like votes, the more votes you obtain, the most popular you become on the result page. So, now the question might be ''Why not rush to create thousands of links?'' Well, this is a good question but before that, you are supposed to consider one thing, here is a question that would help you figure out.
1)    Which of the following link do you think are more valuable?
A link from an article on BBC.com to your site.
A link from a normal site that has 4 blog posts from last year.
Obviously, the article from BBC.com is more valuable. Before everything gets under control, strategies for building links are important as it equals to your aim in link building. These few factors would help you with your link-building strategies.
Relevancy: If you are a Software Developer, getting links from a website similar to your Software development is more valuable than that of the non-related ones. If your links are relevant it would help search engines to figure out what your site is.
 Authority & Trust: Some sites are considered to be highly trusted and valuable.
Diversity: If your website doesn't have a natural 'link profile,' it can be red-flagged by search engines.
 Broken Link Building:
Being a member of the world of Seo, it is important to make calculations. Most of the websites do have a lot of content, which automatically will tell us that there would be, so many of the links to a website that could range in hundreds or thousands of links eustacy. The higher the number of links is, the greater the chance is to get broken links. Many website owners do not realize that the reason for their SEO rankings getting low is broken links.
Broken links are the best ways to get in touch with your owner, and to create good branding. Above all, the significant fact is that you get a high-quality link in return. Before you do anything, you have to ensure whether the broken link is relevant to the content you are publishing or you are about to publish. Since most of the website owners are aware of the result of acquiring a broken link, they will be looking for a quick instant solution that is high in quality.
The overall plan of this– Acquiring broken links with high quality in return for the content that is relevant to your site.
Infographics:
Here's an interesting fact about infographics shared 3x on social media channels more than any kind of content that gets shared. Have you ever thought to yourself about reading something and gaining more absolute knowledge from that, but have not got enough time.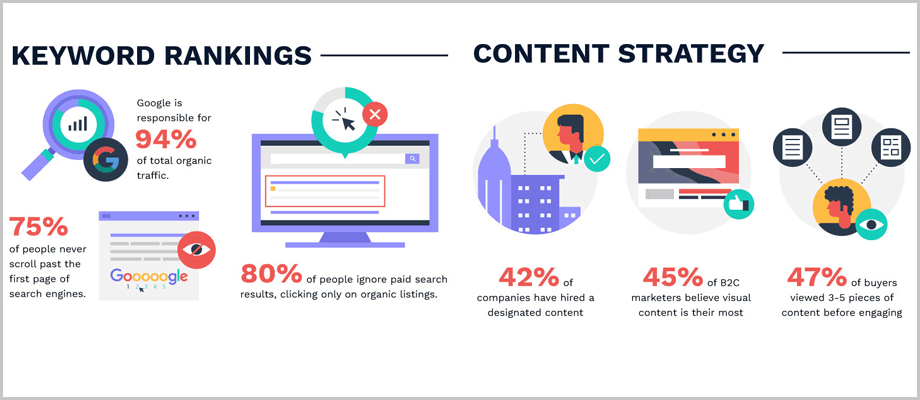 Welcome to the 21st century.
We are in a fast-moving world whereas everyone wants everything instantly in their hand. This gives readers an instant overview. Most of the marketers have reported, that infographic has the most engaging effect compared to any other form of visual content. Creating infographics that are simple yet appealing can help readers process information and make them more engaging. Once you are done, you have to create an HTML that attaches the infographic to a webpage and links it back to the relevant website.
After being done with this you can share this with other bloggers who also share the related content or else share your infographics to other sites to earn more backlinks.
Strategic guest blogging:
Strategic means where you have to set a clear goal from the initial stage itself. Since you want more links, search for blogs that would feel free to accept your guest post and also look for owners, readers who would love to share their guest post on social media networks. Once this is done, your website will be expired to people who will link it creating the perfect strategy to publish your guest post on blogs. Those already high in ranking would bring your guest post stand on Google's top 10 results.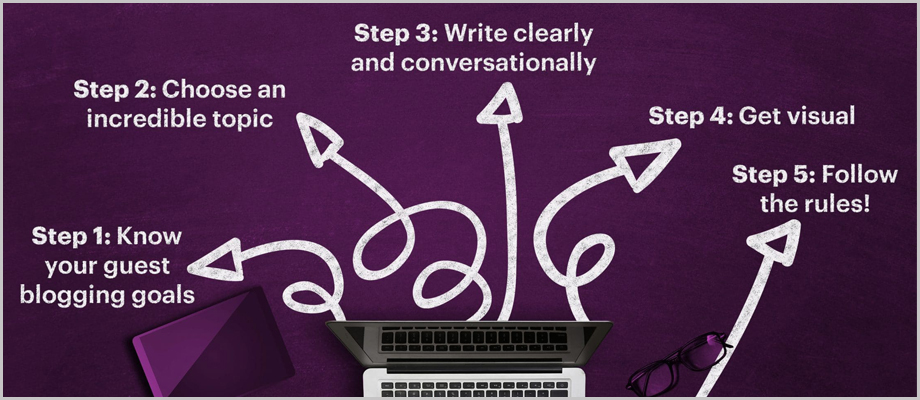 The perfect keyword does magic. Before guest blogging makes sure to write them on the specific site that search engines do not end up penalizing your blog. The more you understand your audience, the easier it gets you to write your content.
Social Media:
Social media has been conquering the world leaving everyone depending on it. I use Facebook, you use Facebook hence the entire world uses Facebook ( not only Facebook but other social media networks as well) Since social media networks have become the king in the digital world of technology, it could create a large advantage for your link building plans and guest post efforts, nevertheless, if you are not active on a regular basis sharing new posts, images and updates about your brand, it means your brand will face a recession in an even shorter period of time.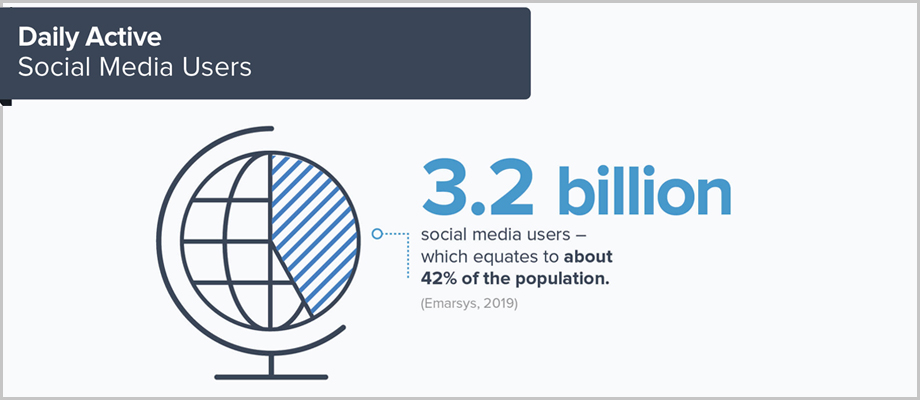 It is all about making your brand active on social media, you will tend to explore your brand and site URL to more people making them share it with your target/audience. 
Resource links from trusted sites:
Resource pages are considered to be the next best source for links, so a good resource page tends to link to other fine resource pages making it a lot easier. To find resource pages on the related site use Advanced search tools.
Everything you choose to accept the quality of the resources also the trustworthiness of the site as a whole.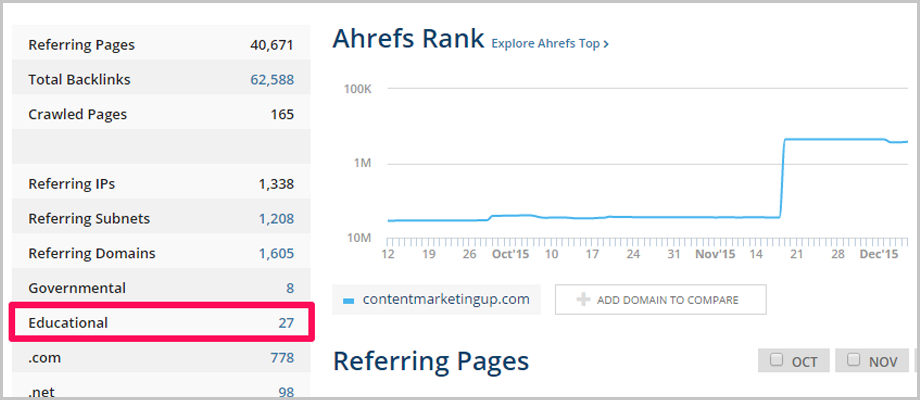 So, you could tap into creating your own resource page with high authorized sites and blogs. Is a high authorized site similar to your niche that has made a number of blogs to your industry where visitors would easily find what they are really looking forward to?
There is a need to take care of your personal branding:
Your brand starts forming from your mind that it begins to express it outwardly. Once people recognize your brand is growing. They will naturally link it to you without any expectations in return. A natural link is a link that has it's organic in the context and is earned.
[blockquote photo="" author="" ]"Your Personal brand is what differentiates you from others"
[/blockquote]
It all depends on the quality of your content and the brand. Jeff Bezos clearly said,'' A brand represents yourself when you are not around,'' the more you blog, the more attention you gain. A brand always begins with value.
Again, the broken link strategy? How does it work
As simple as it is, you have to find pages on blogs with broken/ dead links and hopefully request to the blogger to replace the dead link with a link similar to your content on your site.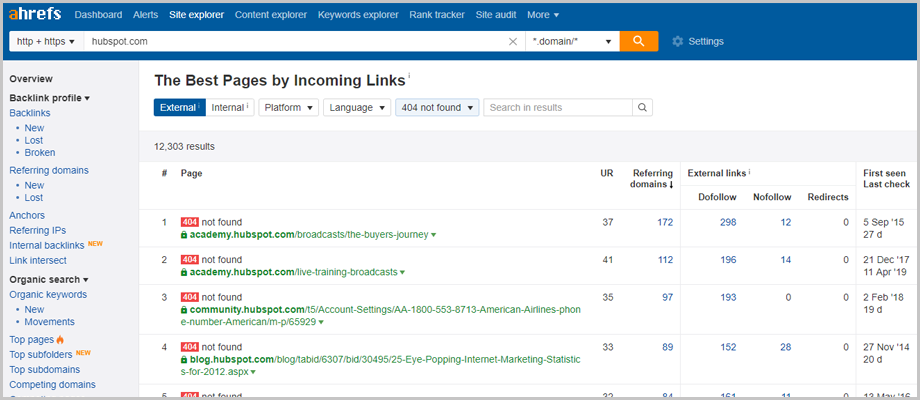 For example: If you are linked to a webpage from a person's blog and found dead links with a similar with another high-value resource. If the page belongs to you then both SEO and a valuable link are what you will get.
 Review and Analysis:
 Evaluating the Seo's performance of the backlinks. RVC (you might be wondering what RVC stands for)
RVC stands for – Relevance, Value & Creativity.
Relevance: The content must be relevant to the targeted audience, and must be relevant at least in some sort of way to the business.
Valuable: A company needs to proposition to make publishers get interested.
Creativity: A creative mind needs to be evolved to grab the attention of top-tier publishers.
Diversity:  If your website does not have a natural 'link profile,' it can be red-flagged by search engines. To make sure your profile is diverse, consider the following hits
Website diversity
Bloggers ranking about your business
People sharing your website on social media.
Reviews on high PA DA site
Comments that you have left on websites and blogs
Checking quite often at your rivals' backlinks:
Factors that help websites rank in search engines
1)    Social media activity
2)    On-page SEO
3)    Domain name+ Domain age
4)    Links to your website
The main reason for a website to rank higher on any search engine is the number of links it acquires.
The fundamental truth is that the more links you earn, from highly authorized websites, the more appealing you become on search engines.
So, what are the reasonable benefits if you go for an analysis of your competitor's backlinks? Halfway through go, checking your rival's backlinks.
Check whether the link is Dofollow or Nofollow:
One of the most important factors you have to consider while link building actually check what type of linking you are building for. Meaning whether the link is Dofollow or Nofollow.
Nofollow is probably not the apt part of an effective link-building strategy. Although it has a good place in online marketing. Even though they can drive in a number to your website it doesn't notify any sort of relevancy to Google's recognition. This what Google says as its minimum.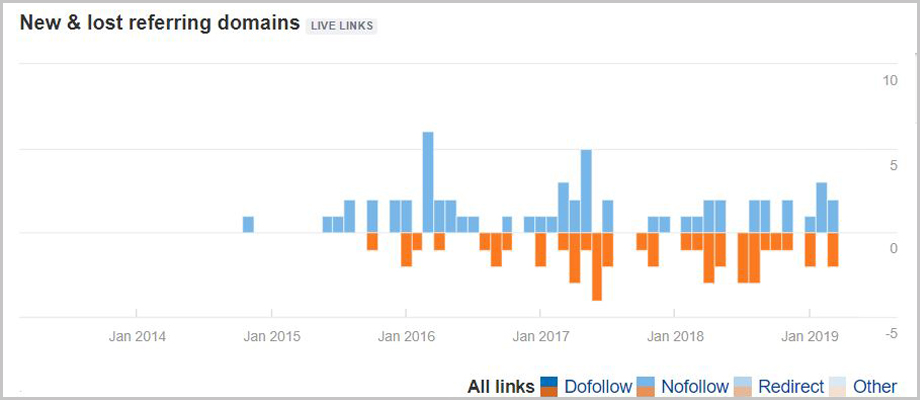 If you want your strategy to stand up with its backbone then considering Dofollow SEO will be perfect as these are the only links that are counted. It is a fact that Nofollow links are associated with most pages ranking well, sites do have these and authoritative sites. While most top-ranking competitors have an average of 70%, it might be quite strange if your website holds 95% Dofollow links. This tends to have been happening naturally.
Newsjacking:
The search traffic for a particular keyword starts to explode once a story starts to trend. What Google does is, it ranks the story at its first results page with this help the story will get highlighted by Twitter's trending topics. When you hijack the story at the right time, you will be able to get the attention of a huge set of audiences while it is still being built. Although the newest release of stories could be high in competition there is a huge chance of getting links from other outlets who would use them as a reference. Hence, Newsjacking can provide both long- and short-term benefits.
Furthermore, use Google Trends to get updates of trending news around the world and Google Monitor to inspect keywords.
The usages of expired domains:
There are quite a large number of sites that run auctions for those expired domains. Some sites even let expired domains on auctions on a very regular basis for instance: GoDaddy! Even though Google is not crazy about the concept of using expired domains, many people still tend to create private blogs from these expired sites and use them for backlinks to paid sites.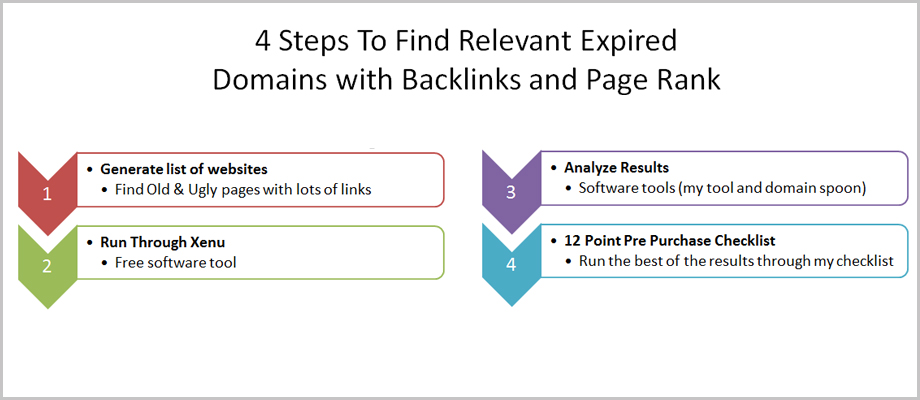 Many SEO strategists use a variety of link-building strategies to eventually help them build links with expired domains. The sensible usage of these domains can be quite valuable
Link Reclamation:
Link reclamation is a great sensible way for link building. This maintains a positive user experience and gets you quite a number of backlinks. Finding removed/broken links to your prospective site and replacing them with an updated URL will work out. If you want to maintain your link profile and your ranking then link reclamation is a vital part. Link reclamation opportunities are based on the type of content you have produced apart from the brand and mentions you use.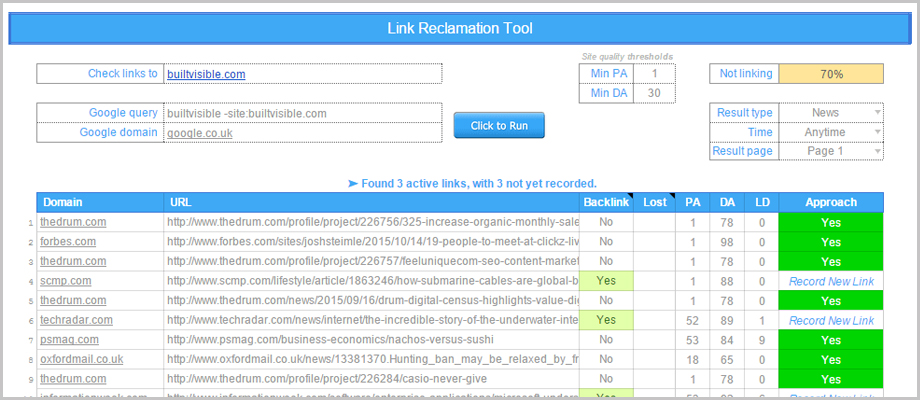 Nevertheless, there are lots of other uncontrollable factors. Therefore, however, you can not guarantee that you will be getting at your efforts. So while finding the opportunities go for deeper ones.
Testimonial Link building:
A daily basis testimonial has to have its, old demands and keywords in its right position. Be in high quality also offer enough high authority and class. There is a number of testimonials links on several sites. It may not be the perfect infographic you display. Reviews and testimonials provide great content.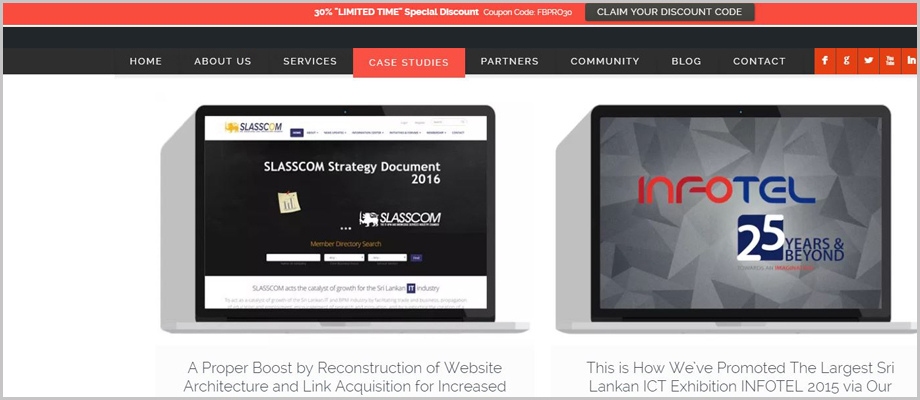 Testimonial links and reviews can notify whether your page has been updated providing you with opportunities depending on the reviews. Audiences who look into your brand's offerings will also get exposure to their brands via their website's links
Reverse Engineering:
One thing that pops into everyone's mind is the rival's performance. Reverse engineering can advantageously and improve your strategy.
Site structure plays a major key role:
The best way to look at your competitor is by looking at the comparison; this will give you an organic understanding. For reverse engineering, trust flow is needed. The most relevant topic belonging to your competitors will be featuring high authority of trust.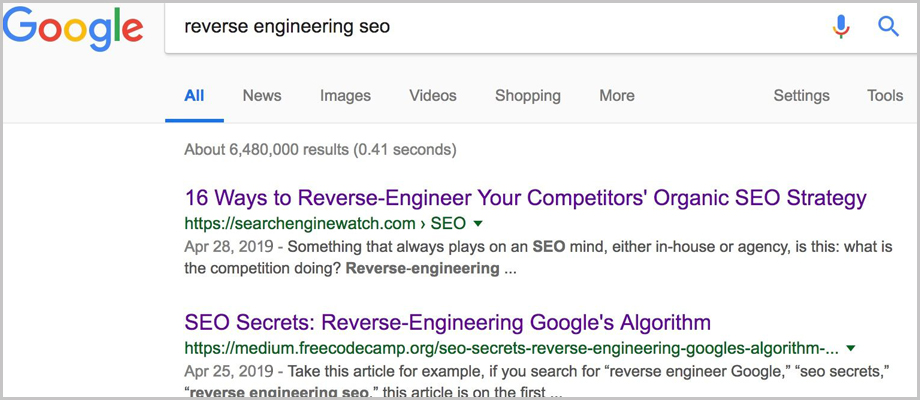 Here's a quick step-by-step guide of the best easiest ways to Reverse- Engineering your competitors Organic SEO strategy.
Conclusion
Acquiring high-quality backlinks are a necessary part of the SEO world. These help you to gain and spread as far as a wide range of audiences throughout the entire web, only if the right strategy is made. Links are the main signal t0 Google that your site worth's in the citation, that is why mostly all websites are under link building, which earns a site's ranking high. An effective link-building strategy should always bring in more attractive audiences via backlinks to your website.
However, this a tough task unless until the right team is conducted together with the help of the right leader. I hope you will find the above given  " Link building strategies," helpful well on your way to online success. Do let me know if you have any questions or points beyond the above-given ones down below in the comment section.
About

Gowthamy Sivaneswaran

Hey there! I'm Gowthamy, working as a Professional Blogger & Creative Content Writer here at Extreme Seo Internet Solutions. Formally completed my Business Management (Pearson Edexcel) and now clearly into blogging & creative writing. Prior to writing blogs & contents, I worked as an English lecturer and Content Manager and later on making a career shift into writing blogs & contents in the present.