If we go by the definition, guest blogging is an SEO and content marketing activity that allows you to promote your personal/corporate brand or specific services & products and content pieces that you've published. Therefore, guest blogging has various benefits, some of which we'll look at later on in this article.
Today, I'm going to break down what you need to know about search engines and content quality in 2022 and beyond in order to create guest blogs that will be successful in more ways than one. The following are the main topics I am going to cover in this guide:
Main Topics
Traditional Guest Blogging is Outdated
Google's Guide for Guest Blogging
How to Do Personal Branding in Guest Blogging?
Build a Brand Through Guest Blogging: Dos & Don'ts
How to Choose a Guest Blogging Topic?
How to Stand Out from Millions of Guest Posts?
What to Do After Your Guest Post is Published?
Benefits of Guest Blogging
Let's get started!
1. Traditional Guest Blogging is Outdated
Many use guest blogging to improve search rankings, brand visibility, build a good brand reputation and get backlinks. All of these were easy to do, but not anymore. Due to the increased level of competition, expertise and a wide range of things search engines are evaluating, it becomes hard to get ranks.
Building a reputation and personal branding through writing is only possible if you are willing to go beyond your traditional writing and adapt to new trends.
When it comes to link building it's not simple anymore. Google already started to penalize over links and provides Link Schemes for guest blogging to avoid adding links in massive. Also, Google recommends the use of nofollow links in guest blogs.
So, if you're sending guest blogging pitches where you're requesting a follow backlink in exchange for the article, you should stop that practice. And start to focus on your content quality,
2. Google's Guide for Guest Blogging
Google's core algorithm update is all about providing quick, helpful, high-quality and accurate information to its users that match their search intent, So, today let's see what Google has suggested for guest blogging.
🐼 Google Panda Update 🐼
This is a bit old Google update, however, it still applies. Google Panda Update in 2011 was designed to reduce the amount of low-quality and thin content in the search results and replace it with helpful, informative and unique content. So, this update alone tells you that Google wanted people to stop writing crap.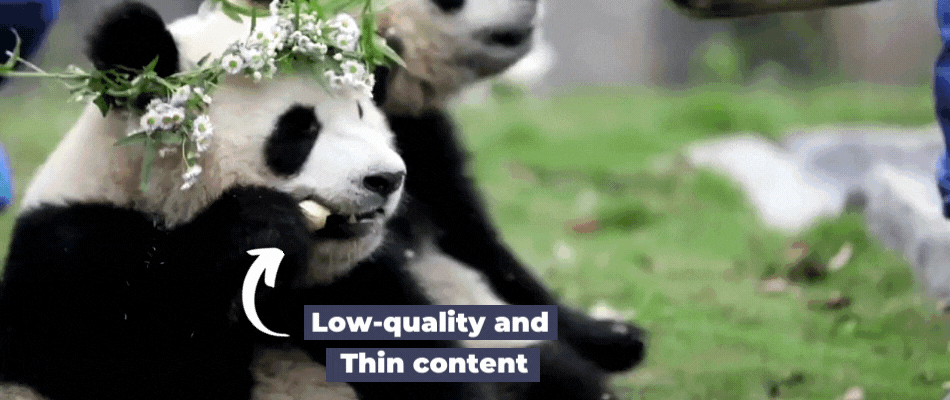 Ask These Questions Before You Start Writing a Guest Blog:
✅ Who will get the benefit from your article?
✅ Who would want to read your blog post?
✅ Are you writing the article only for your benefit (links, branding, etc.)?
✅ What information provided will be unique and different from thousands of other articles already ranked in Google?
✅ Is your article's topic saturated in the SERPs?
‍🚀 BERT Models and Intent ‍🚀
In October 2019, Google announced they were applying BERT models to search. Google Said:
"BERT models can reflect the full perspective of a word by looking at the words that come before and after that particular word of a phrase which is useful for understanding the actual intent behind search queries."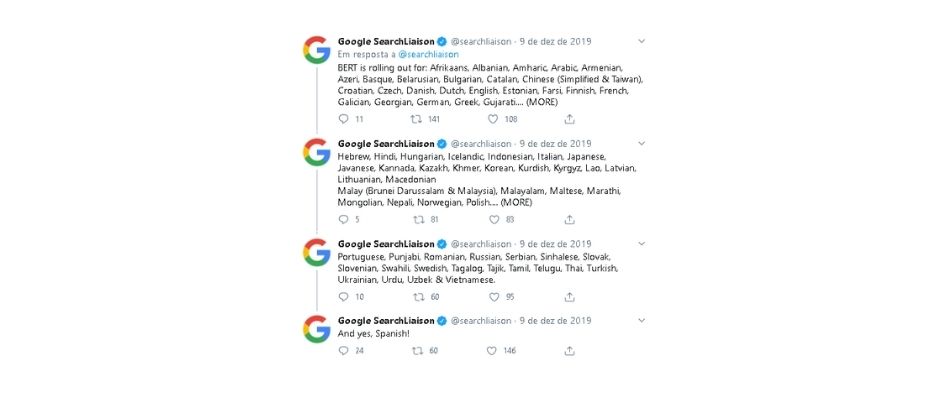 As search intent is the ultimate goal of the person using a search engine, you need to determine the search intent of the person that will be reading your post and provide any and all information needed to match their search intent. If you are writing something with no thought of the readers' search intent, then your chances of success are low, so, before creating a guest post, you should examine the pages that rank on SERP for the same topic, and take notes on the search intent behind them, then start writing your guest post around that intent.
🟧 Level Up Your Game with E-A-T and YMYL
In 2015, Google published its complete Search Quality Evaluator Guidelines and they highlighted two important factors regarding how Google looks at pages and articles. They are:
E-A-T — Expertise, Authoritativeness, Trustworthiness
YMYL — Your Money or Your Life
🟧 E-A-T — Expertise, Authoritativeness, Trustworthiness
In the 2019 version of search quality guidelines, Google mentioned E-A-T 135 times, and it explains in detail what they are looking for in any kind of content.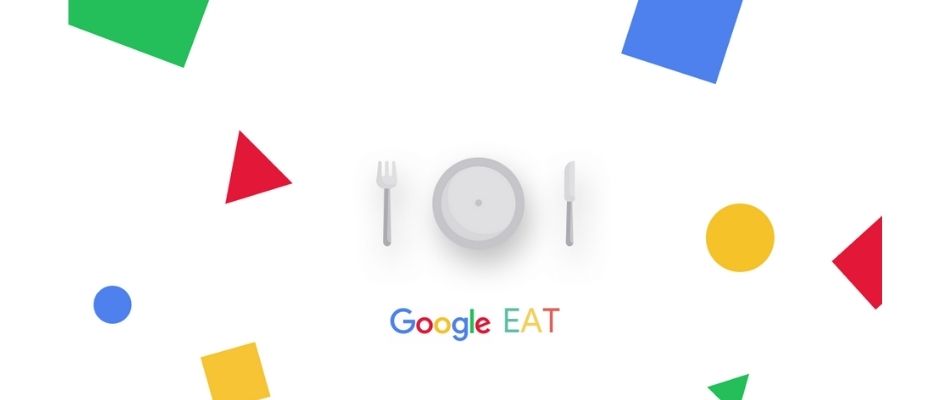 ☑ What does Google say?
Google want experts writing content that is trustworthy for its readers. Because bad advice can create problems.
Think about it, who will write with expertise and authority, a travel blogger discussing digital marketing or a digital marketing strategist with 15 years of experience? Somebody with expertise is going to be more authoritative and cover the bases that matter in content.
Below Google explains in detail what they are looking for in high-quality pages (which tend to rank better).
🟧 YMYL — Your Money Your Life
Google doesn't want any content that could negatively impact its readers. Google says:
"We maintain high Page Quality rating standards for YMYL websites and webpages because low-quality YMYL websites or webpages could potentially negatively impact a person's happiness, health, financial stability, or safety."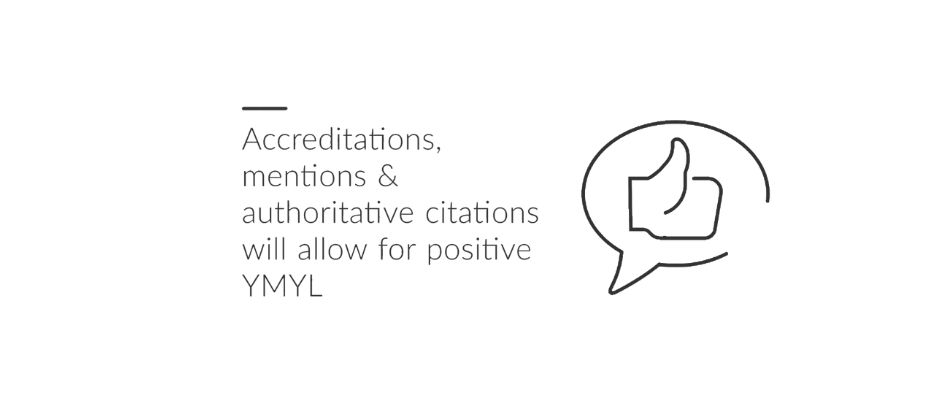 Which is a better choice for writing a Heart Transplantation Surgery recovery guide?
A lifestyle blogger who just graduated from college.
A heart surgeon with 10 years of experience.
Simply, we need significant input from an expert to create high-quality content on serious issues related to health, happiness, and money.
3. How to Do Personal Branding in Guest Blogging?
Creating amazing pieces of content that showcase your knowledge and authority is the best way to stand out in any industry. But, you need to add unique points and tips in your content that are better than the top writers out there.
In your articles, you should go beyond explaining a concept and anticipate what your readers will want to know next. What do they need to know that they don't know yet? What experiences do you have that could help people to avoid potential pitfalls from the start? Simply, inform, educate, and impress the readers with your knowledge, and make sure you have a personal website where people can find you, not just the company you work for.
Also, remember, you can't make a huge name for yourself with just one blog post; it will take time and effort. But, if you make sure every guest post you write is educational, informative, authoritative, and useful to readers, you are a hundred steps ahead of most people.
4. Build a Brand Through Guest Blogging: Dos & Don'ts
Guest Blogging is a great way to build your brand awareness, but ONLY if you do it in the right way.
Let's see what are the dos and don'ts of guest blogging to build your brand awareness.
🟧 Dos on Guest Blogging
On a new blog, impress the audience with your knowledge and expertise. Your guest blogging content needs to be high-quality in terms of grammar, flow and structure. In your guest blogging, you need to answer questions, define terms, examine pain points, and provide solutions.
Each person that reads your guest blog has the potential of becoming a fan of your work, so, write to impress, educate and create trust. If the readers share your content on their social media, their followers see you and your brand. As you gain new followers, you need to share posts that are authoritative.
You need to be present and timely with comments on your guest posts and in social shares. The quicker you answer a question, the better it makes you look. And it helps you to build an authentic relationship with your readers.
🟧 Don'ts on Guest Blogging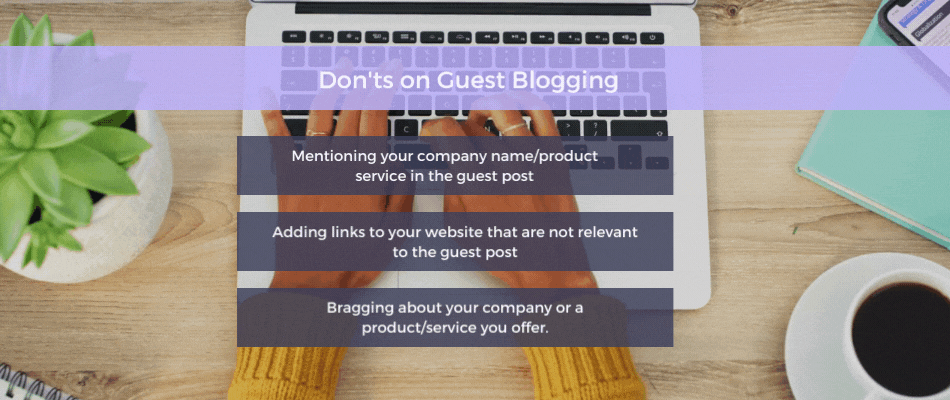 🔹 Mention your company name/product/service in the guest post.
If you mention your company name/product/service in the guest post it looks like a self-promotional post which tells the readers, the editors and Google that the only point of your guest post is to serve yourself, not the reader. The place for your company info is your author bio UNLESS you were asked to write about something that your company offer.
🔹 Adding links to your website that are not relevant to the guest post.
No editor wants to present their readers with links that are self-promotional, and no editor wants to risk making Google think they are engaging in a link scheme or selling links. Natural links are not a problem, but what appears as unnatural links can result in a manual action or penalty.
🔹 Bragging about your company or a product/service you offer.
Sharing about your company or a product/service you offer doesn't help the readers or the website you want your guest post to be published on. It isn't about you; it is about their website, their readers, and creating trust in your brand. So, you don't need to brag about yourself in the guest post. If you create amazing content, the publisher will brag for you on their website, on their social accounts, and maybe in their newsletters.
Just remember, no one ever built trust by bragging. You can feature your brand on your author bio and make yourself an author who can answer questions in comments and social media quickly and authoritatively.
5. How to Choose a Guest Blogging Topic?
Let's see how to choose the right topic for your guest blogging.
🔹 Where to Start?
Large and influential blog posts often have content plans and goals. While other blog posts are open to a wide range of ideas within their niche. It's your job to know their niche and to discover what the blog topic is looking for in guest posts.
The first thing you should do is look for writing guidelines provided by the publication sites and cautiously review what they're asking for. If the publishing site took the time to write these writing guidelines, then that's what they want, so pay proper attention to the guidelines and don't waste your time or an editor's time by creating a guest post that doesn't match with the writing guidelines of the publication site.
🔹 Doing Your Own Research
If you can find a ranking gap for the particular publication site where you want to be published on, you have an edge. You can use a tool like the Keyword Gap tool to find a gap between the publication site and its competitors. If competing sites are ranking highly for a specific search term, and the publication site you want to be on does not, possibly you could help the publication site to fill that gap.
🔹 Topic Research for Ideation
The topic research tool is a great option to get topic ideas. Just enter a keyword and you can see a list of recent topics related to your keyword. You can click on each topic and get insights on recent headlines and real-time questions people are asking on the particular topic related to your keyword. By looking at recently published articles, you can identify what has been done well and what has been missed, and then discover a plan to create something better than those articles. Topic research will help you find the questions people need an answer to and provide insights to their intent.
6. How to Stand Out from Millions of Guest Posts?
There are some popular writers who carefully plan their efforts which mean the website they want to rank for has a better chance at gaining rankings. Here are some factors that make your guest posts stand out from millions.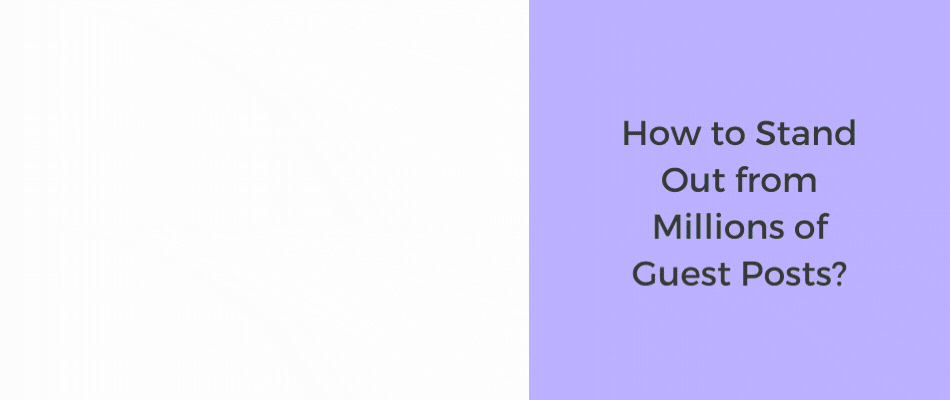 🔸 In your How-To guest posts include clear and easy reading screenshots – Avoid wasting your time and the editors time by putting low-quality images.
🔸 Add informative and high-quality video to the content – Adding videos with good clarity, quality sound, and additional information make the readers share your post.
🔸 Aim for SERP features – Format your guest posts to get a position 0, People Also Ask, or carousel placement is shown on the SERP that help you to make your guest posts successful.
🔸 Use quotes from Industry experts – Adding Quotes from experts are always good, so, get timely and relevant quotes from experts for your article to make it really impressive.
🔸 Use the brand/blog – Whoever you are hoping your guest posts to be published by, integrate their successes and blog posts in your articles, you can include links to their relevant articles, screenshots of positive reviews, or a mention of something impactful that they have done.
Add Images and infographics – Good editors know the time and effort it takes a writer to create high-quality content. See if they have a design team to help you with images and infographics that would benefit both you and them. If they don't, Use Canva to create impactful imagery for your guest posts.
Optimize images – Follow best image SEO practices. Reduce the image sizes for editors, and use Alt Tags when submitting the images via a CMS platform.
Add quotes for social Shares – Provide editors with some 2-3 good points that they could use for the social shares. And, highlight those best points in the articles to the editors so that they can use them.
7. What to Do After Your Guest Post is Published?
You need your guest post to do well, right? While the publisher is going to promote the post, there are things you should do from your end.
🔸 Be responsive in post comments – Always be ready to answer any questions from readers and respond to positive comments.
🔸 Monitor your guest post on social media – Track your guest posts on social media platforms and respond to comments when it makes sense.
🔸 Promote the post on your social media channels as well – Come up with different methods of social shares and share your guest posts throughout the year while tagging the publisher.
🔸 Keep your post evergreen – Things like statistics, algorithms, procedures and legal issues are kept on changing. So, when you see something has changed, email the publisher with updates that could be added to the post to make sure the article remains relevant and trustworthy
8. Benefits of Guest Blogging
Now it's time to check out the significant benefits you can get from guest blogging. So, here is the list of benefits you get from guest blogging.
🔹 You can get instant exposure to your targeted audience
🔹 Help you to expand your personal network
🔹Boost more social media shares of your content
🔹 Grow your followers on social media
🔹Enhance your online authority
🔹 Improve your Backlink Profile
🔹 Help you to build and grow your brand awareness
🔹 Help you to generate qualified leads
🔹 Help you to get useful feedback from your community
🔹 Help you to sharpen your content marketing skills
🔔 Conclusion
There is no denying that guest blogging is a great way to build your personal brand and to create awareness for your brand, but, it's about "how" you do it that will determine whether your guest blogging effort is successful or not. I hope the above guest blogging guide for SEO will help you to write successful guest posts in 2022.
What do you think about this guest blogging guide? Let me know your thoughts in the comments below!