We can't deny the fact that social media is part of our day-to-day life. All of us are connected with social media as consumers, marketers, or social beings. What started as entertainment now evolved to be one of the most powerful marketing channels for businesses. Therefore, it would be a real waste if you aren't taking advantage of social media to grow your business.
Social media is a great way to digitally connect and interact with your target audience 24/7, which gives you the opportunity to create a loyal audience base for your brand. So, here are the ten best practices to use social media to grow your business.
Let's get started!
1. Get to Know Your Target Market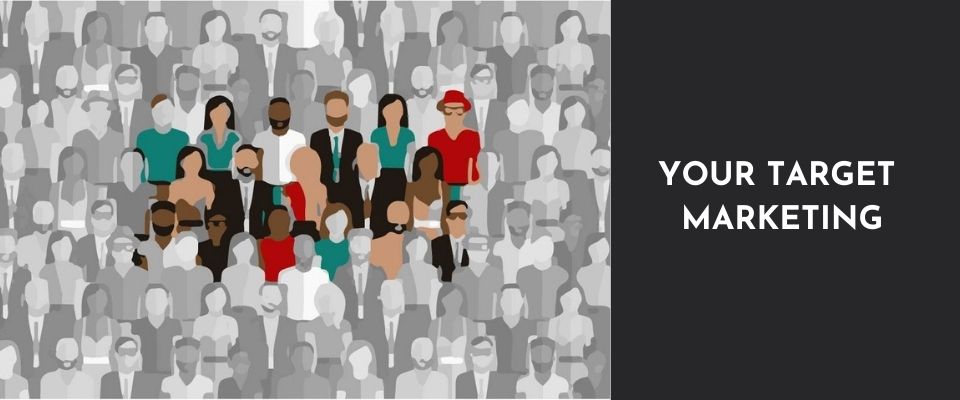 Knowing about your target market/audience is essential to growing your business through the power of social media. The clearer you are about your target audience, the better you understand what will appeal to your potential customers. And the less you know about your target audience, the less likely you'll succeed through your social media marketing efforts. Find about your target audience by creating an imaginary customer profile or by watching out who your competitors are targeting.
2. Develop Your Social Media Strategy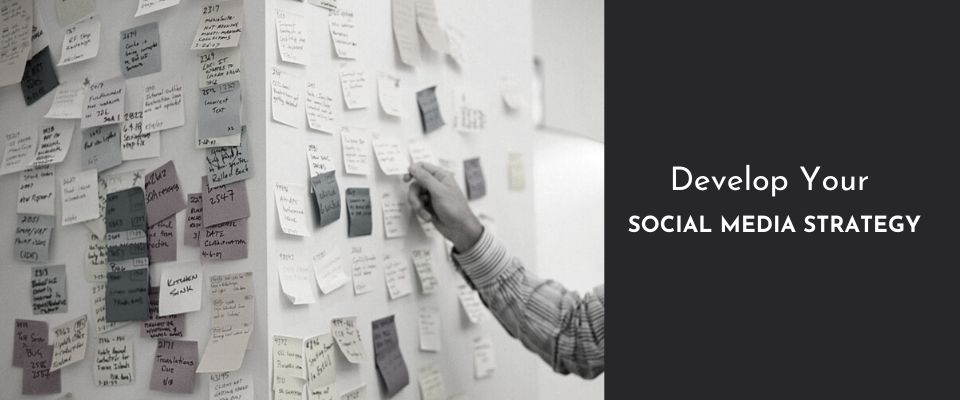 It takes time and effort to build a popular social media profile. But, at the same time, it'll take proper strategy and planning. Always, you need to create a rock-solid plan to accomplish your goals, the same theory will apply to your social media. So, create your social media strategy on how are you going to create your posts? How often will you post it? Will you use social media influencers? Power of your user base? Make use of social media ads? And so on. Once you've determined these facts you can easily craft your social media strategy that'll help you to leverage the power of social media to grow your business.
3. Focus On Your Posts Quality, Not Quantity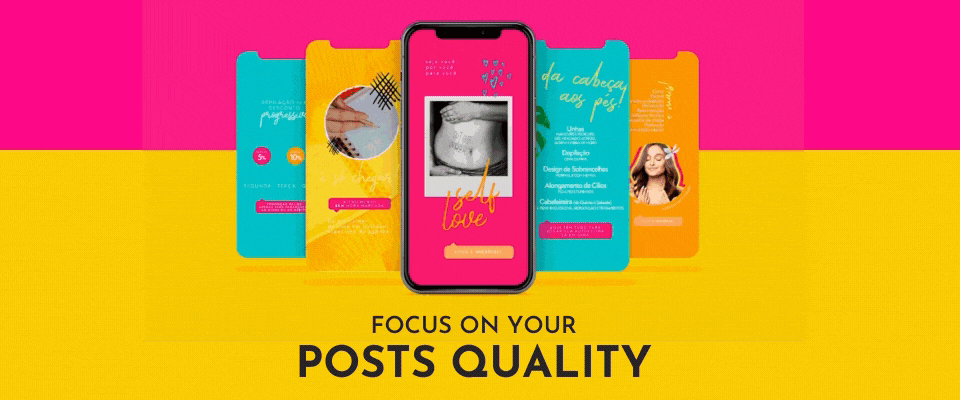 Definitely, your goal isn't about attacking your social media users with countless posts. It's not quantity but the quality of your posts that benefit your social media users. So, make sure each of your social media posts conveys an important message or provides some unique information that is relevant to your target audience. This you can increase your social media engagement and build a loyal follower base for your social media channels.
4. Add Real Value On Social Media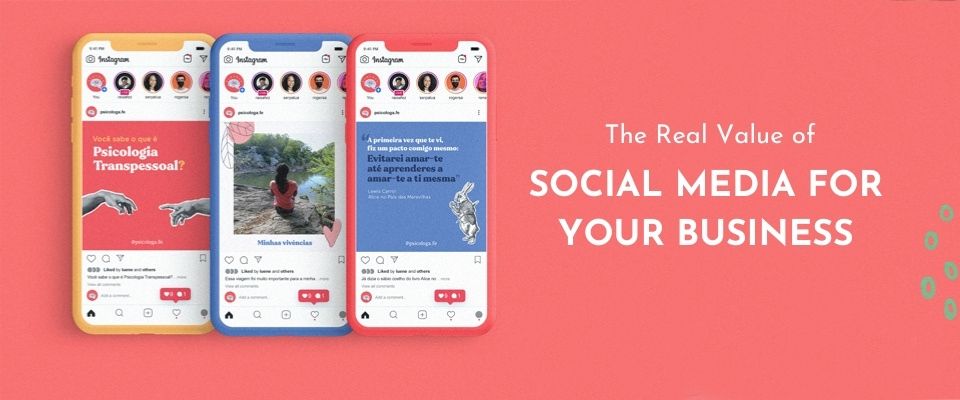 Always strive to provide real value through your social media posts. What do your social media posts achieve? Is it motivational or educational? Does it answer a question your target audience might be wondering? Does it help to motivate people out there to acquire a certain lifestyle? Create useful social media content for your target audience, be it insightful infographics, blog posts, or tutorial videos. Adding value will make your social media content and brand stand out, and your audience will consider you as a reliable and thoughtful brand.
5. Follow High-Profile Social Media Accounts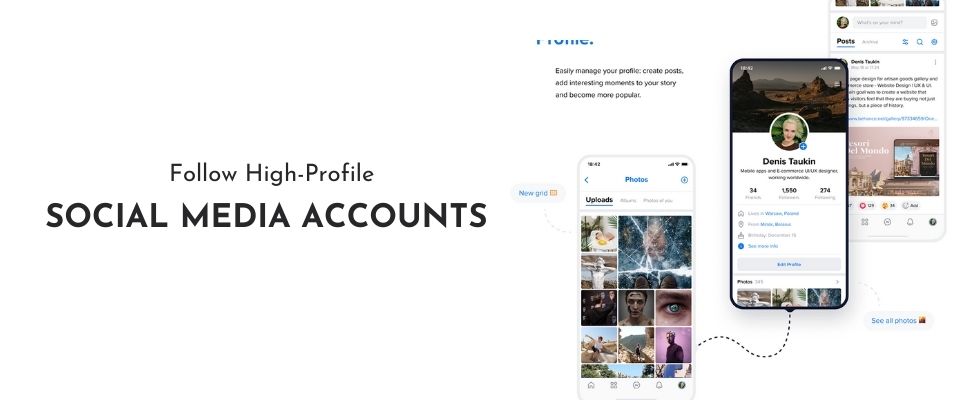 When you started to follow other high-profile social media accounts that will create the first bits of visibility for your brand. You can also measure what was working for those high-profile social media accounts that were already at the top of their game. Altogether, following high-profile social media accounts will help you to gain your visibility and allows you to identify solid ways to thrive your social media performance.
6. Regularly Comment, Share, And Like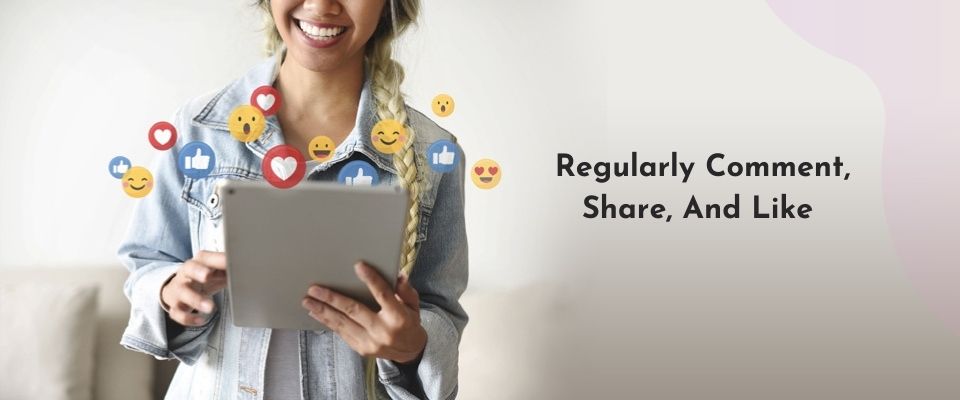 According to its name, social media is a very social platform. That's why it's important to get out there and find interesting pieces of content to comment on, leave likes, share that information, and reply to others' comments. This practice gives increased visibility to your brand as well as makes your business more personal and approachable among your audience. In nutshell, if you're really serious about leveraging social media to grow your business, regularly commenting, sharing, and liking is the best way to build a relationship with your social media audience and in return, you'll receive their loyalty which enhances your business growth.
7. Leverage The Power Of Social Media Influencers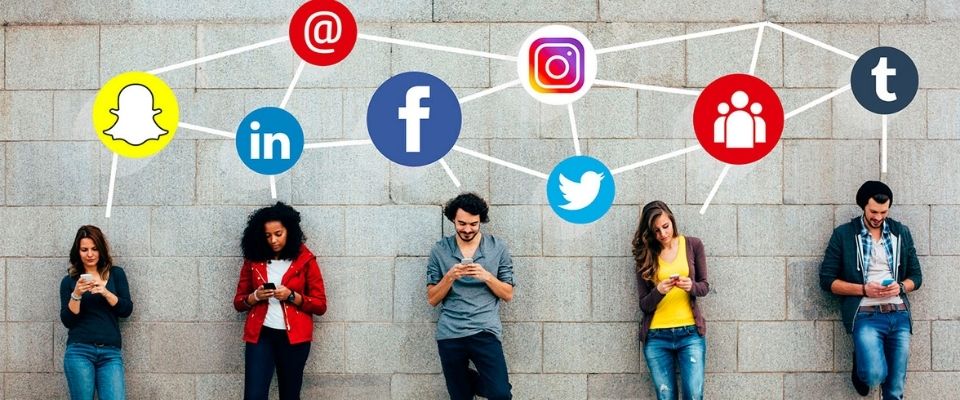 When you're a newbie on social media, it's a bit hard to reach your target audience, this where you need the help of social media influencers. As social media influencers can leverage the power of their large and highly engaged audience to promote your brand, products, or services on social media. Many businesses and newcomers use this approach to expand their reach at the earlier stage. But, just make sure that you work with social media influencers who have an audience base that is aligned with your own brand's target audience.
8. Focus More On Social Media Networking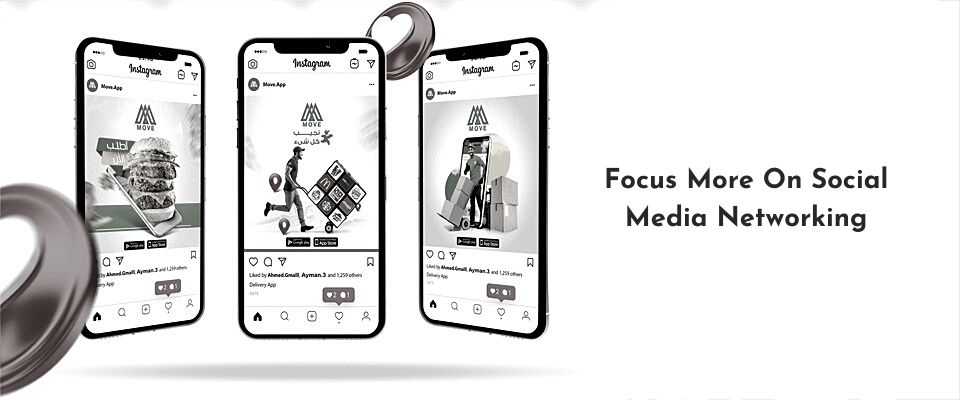 In-person networking is quickly being overpowered by social media networking. Now, social media networking can help you reach hundreds of thousands of potential customers online. Also, social media networking can help you reach new markets to expand your business and enhance your customer service. So, network as much as possible to grow your business and brand visibility. You can join fan pages and social media groups to expand your network and target market, also by participating in the group discussions and value to those discussions you can gain visibility for your brand.
9. Don't Be Too Promoting & Hard Sell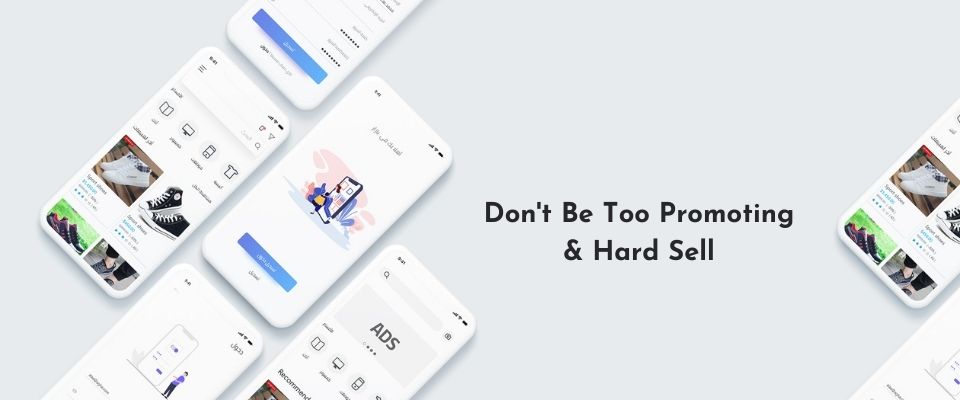 You need to understand that it's not always about promoting. If you really want to use social media to grow your business, you have to spend some quality time deliver valuable insights, information, and resources to your customers that benefit them. It can be motivational, inspirational, or entertainment. Simply, you should always aim to add value to your social media posts. This is why it's best to avoid pushing too hard with your selling and sales promotion because it's will ultimately push your potential customers away from your business.
10. Make Your Buying Journey Easy For People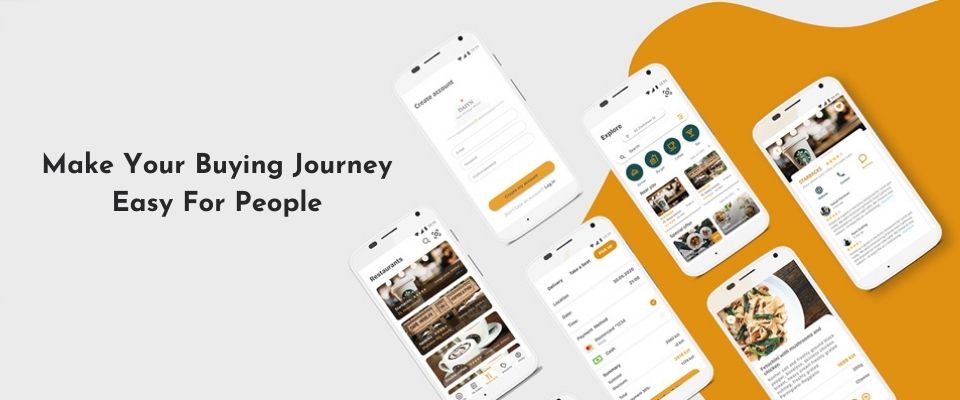 With smartphone usage sky-rocketing in recent years, most people accessing their social media accounts on their mobile phones. So, it becomes essential to make your social media channels accessible on mobile devices, also you need to make your business website responsive to mobile devices. Add your website link in your social media profiles, ensuring that your website has a mobile responsive design, and make sure your purchase process is refined for mobile devices so that people can simply and easily buy whatever they need that you're vending. The easier you make it for them to buy, the more likely you'll be to close the sale.
Conclusion
Thanks to the digital world we're currently living in, social media has evolved from just being used as an entertainment channel to a marketing platform where you can build a strong connection with your target audience and effectively sell your products or services. Utilize the above mentioned ten tactics you can take advantage of what social media has to offer. Leveraging the power of social media will pave the path to grow your business successfully in no time!
Have you already started to leverage social media to grow your business? Do you follow any of the above-mentioned tactics? Let me know them in the comments!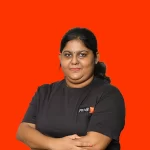 About

Abirika Soolabanee

Abirika Soolabanee working as a Senior Manager - Inbound Marketing & Branding at Prime One Global. She is a certified content and Inbound marketer with five years of experience. Bringing expertise in content marketing, inbound marketing, branding, blogging, copywriting, SEO, keyword research, and research & analytics. She is passionate about Inbound Marketing, Branding and Blogging. She writes in-depth articles and guides about digital marketing trends, technologies, and other lifestyle topics since 2018. Through her writings, she loves to help people in all aspects of their life.